I guess I'm really feeling rainbow for St. Patrick's Day this year after this, this and this. Well, why stop there when I can share with you yet another colorful project!? Today I bring you… free printable rainbow nesting boxes! My eight year old niece, Quinn, and I were getting our craft on the other night and she decided we should make boxes. So, we did. Then the rainbow idea was born and it couldn't be more perfect for housing little sweet surprises throughout St. Patrick's Day (or a birthday, or any other celebration!). The smallest is just big enough to hold one Hershey Kiss and the largest can fit a few tasty goodies or a small toy. They're so easy you can print them out and let your kids put them together, or you can do it yourself as a special holiday surprise for friends and family!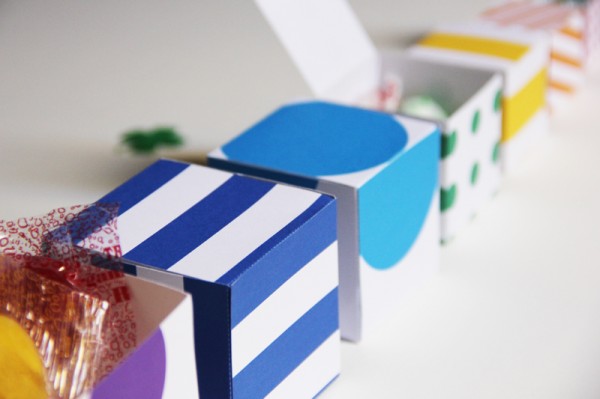 Of course, lining them up would make a great leprechaun trap too, they always seem to want to find what's at the end of that rainbow!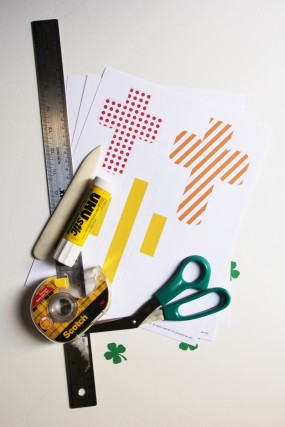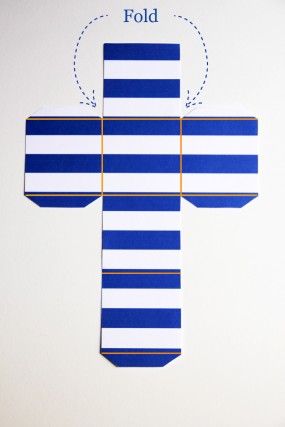 Supply List:
Free Printable Rainbow Box Templates
Cardstock (I recommend using the thickest cardstock your printer can handle so it's more sturdy)
Scissors
Bone Folder + Ruler (Not completely necessary, but makes folding a heck of a lot easier!)
Glue stick or Double-stick tape
To Make: Print out your templates on the cardstock and cut them out around the solid edges. Score and fold along the indicated lines above (Most have dashed guidelines on the printable but I tried to minimize this so it wouldn't show on the final product!). Glue or tape the tabs to the inside of the box and you're done!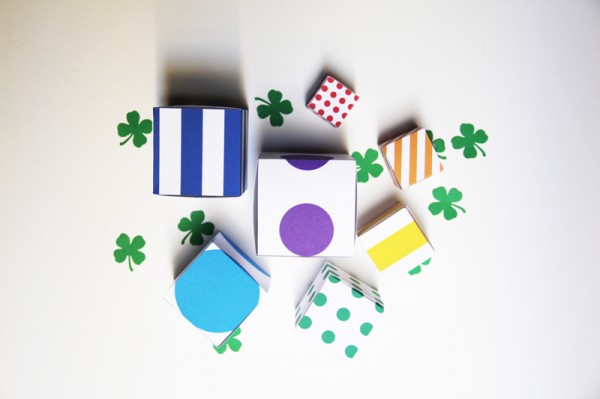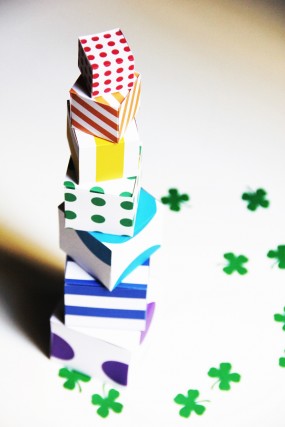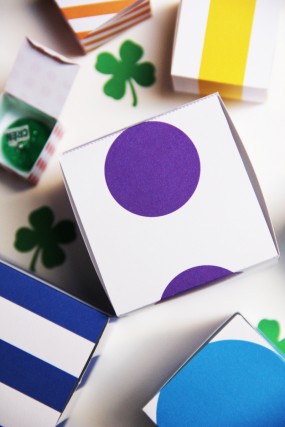 Fill with fun things (gold coins, candy, toys, confetti), stack 'em up, hide them around the house, use them as party favors, leave them around the office for co-workers, or just give a set to the kiddos to play with! Shall I go on?
Looking for more free printables? Check out the Free DIY Downloads section right here! In need of supplies to make your party crafts? Check out the Craft Supplies Guide!