After the love you all showed for the Valentine's Day streamers, I decided to recreate them with a St. Patrick's Day twist! These shamrock streamers are just as easy so you can whip them up before Saturday, no problem.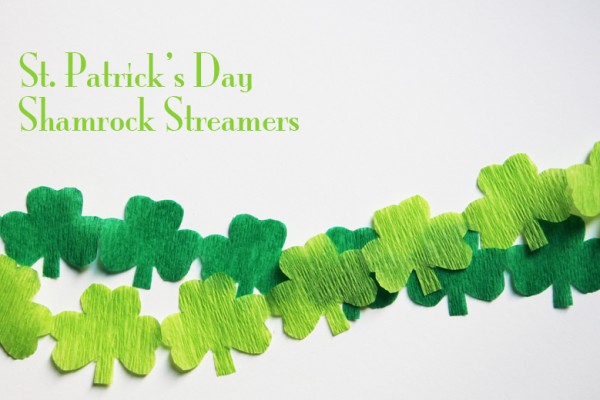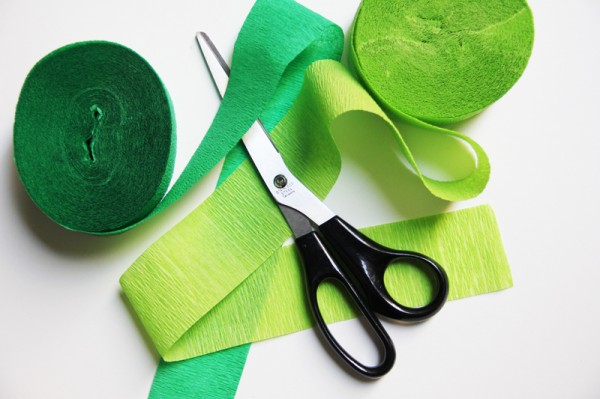 Supply List:
Streamers
Scissors
Pencil
To Make:
Cut a piece of streamer to your desired length. Fold the streamer, accordion style. If desired, make a shamrock pattern (Shamrocks are made up of three heart shaped leaves and a stem!) that will fit your folded streamers, height-wise, and reach just to the edge, width-wise (You can also just draw directly on the streamers). Mine was about 1 3/4″ tall and 2″ wide.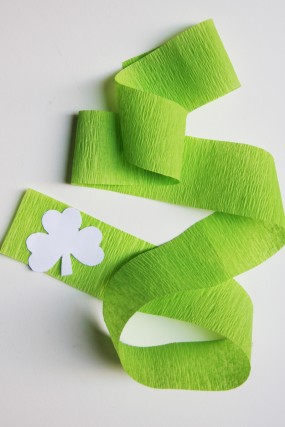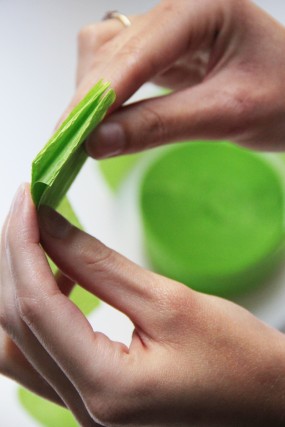 Lay your pattern over your folded streamers and trace, allowing the upper half of the left and right leaves to extend over the edge of the streamers slightly.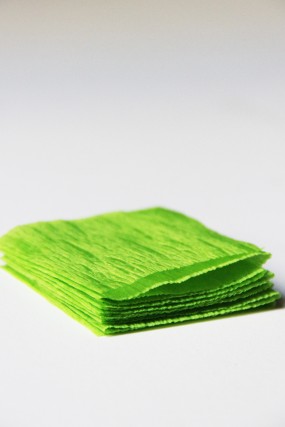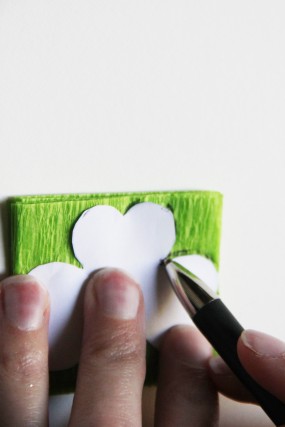 Cut out your clover shape through all the layers, leaving it attached where the leaf extended over the edge (see below).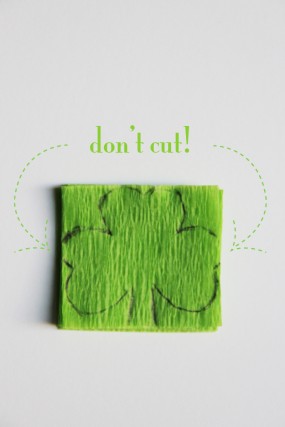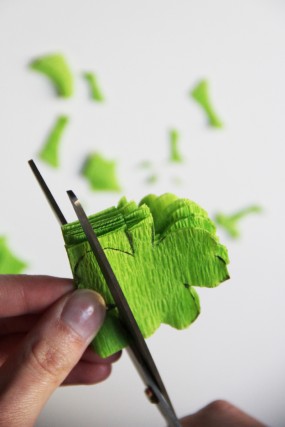 Unfold…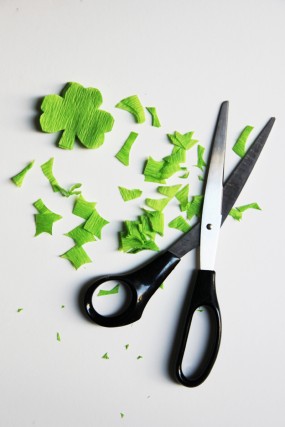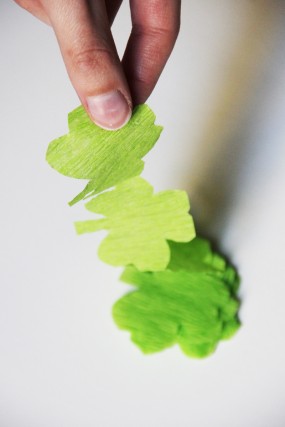 And go to town! These make great garland, chair decor and photo booth backdrops. I think it would be super fun to make a bunch and string them across your child's bedroom door so they have to break through them to start St. Patrick's Day with a little fun!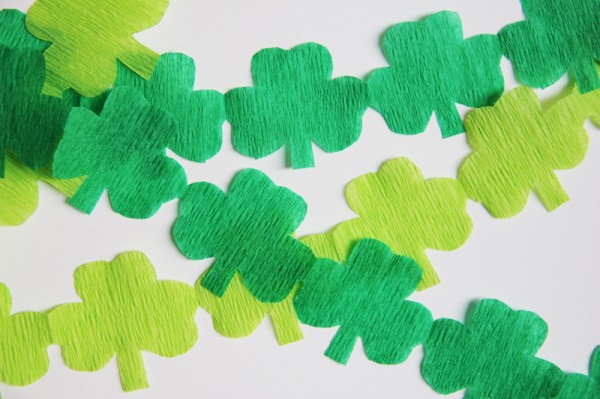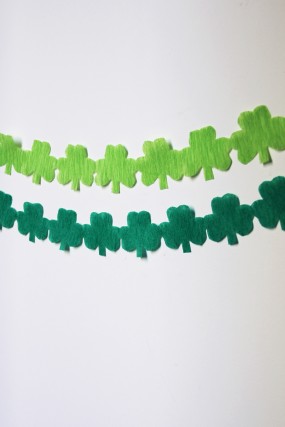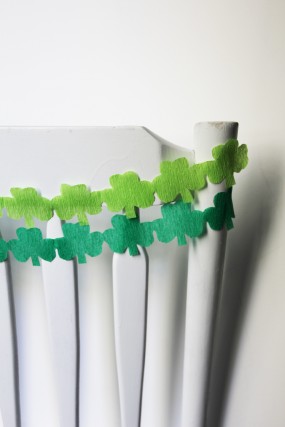 All Photos by Studio DIY
Looking for more DIY projects? Check out the Project Gallery and Free Printable Gallery! In need of supplies to make your own shamrock streamers? Check out the Craft Supplies Guide!