It's high time for another confetti popper DIY up in here! Except, these aren't just any confetti poppers, they're lucky ones! How do I know? Well, I said so. And, they're chock full of lucky clovers and little bits of gold. Does life get any better!? Instead of pinching someone on St. Patrick's Day because they're not wearing green, you should probably just crack one of these over top their head for a hefty dose of good Irish luck!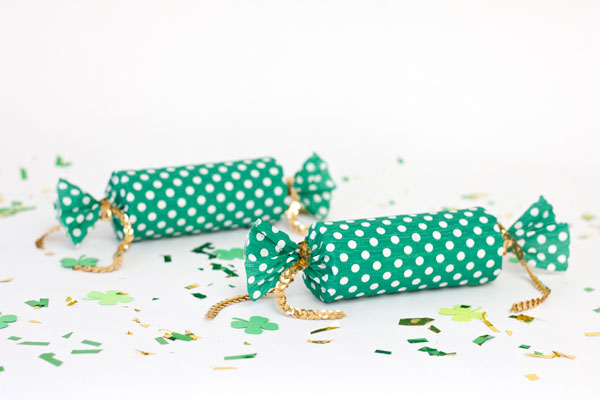 I totally didn't know what was about to happen…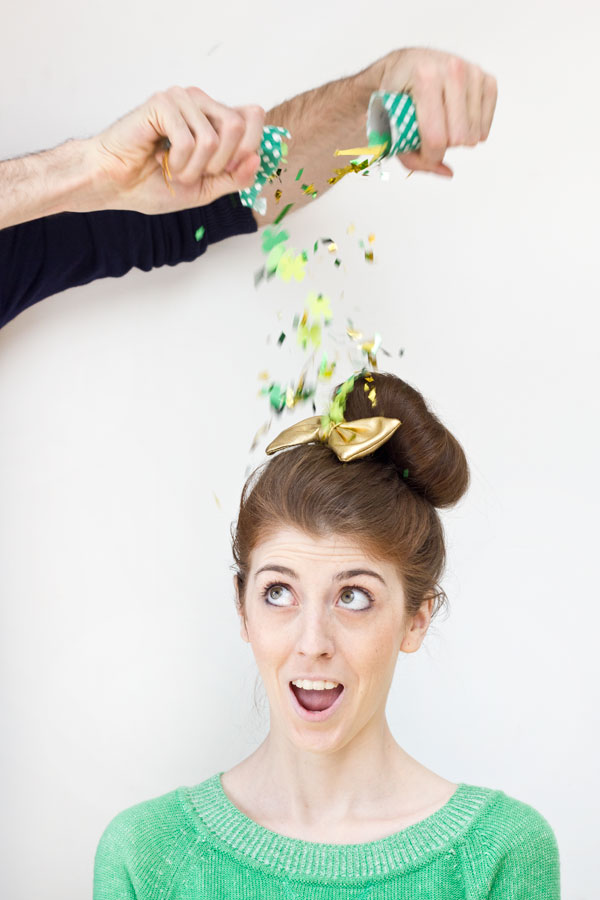 Can't you tell!?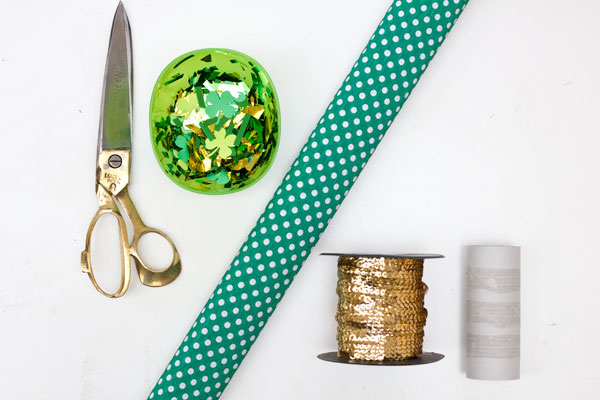 Toilet Paper Tubes
Tissue Paper or Lightweight Crepe Paper (I used this polka dot crepe paper! Don't use heavy crepe for this, it won't tear easily when "popping" and then you'll just be a creep standing over someone with a paper-covered tube.)
Confetti (See how to make some below!)
Four Leaf Clovers (Pre-made from a craft store or made using a paper punch, just like these!)
Twine and/or Sequin Trim or Ribbon
Double Stick Tape
Scissors
If you don't buy pre-made confetti, you can make some using the technique I used for the surprise jars. Buy a fringe curtain and snip snip snip! Insta-confetti! Then mix in your four leaf clovers for good luck.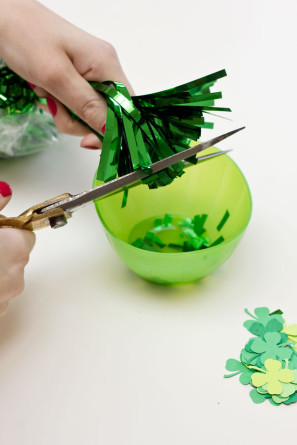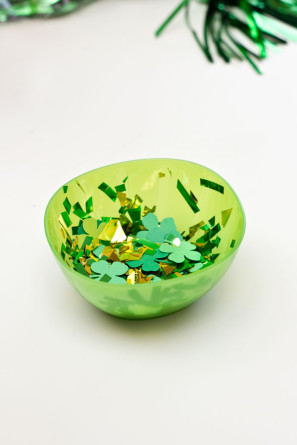 Cut your toilet paper tube in half (this will help the popper "pop" easily). Cut a piece of crepe or tissue paper so it covers your entire tube when rolled and is about 10″ long. Place a piece of double stick tape on each half of your tube. Put them right next to eachother (as if they weren't cut) and begin to roll the paper around it, adhering the tape.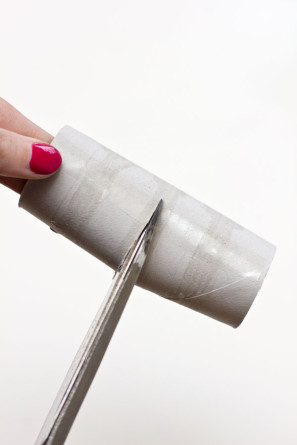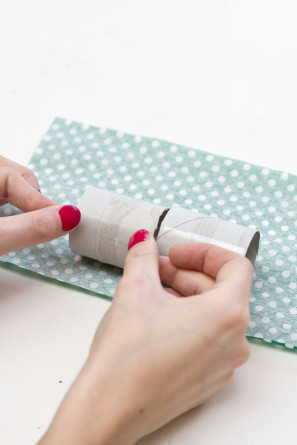 Tape up the other edge of your roll so you have a long tube. Pinch and twist one end of the excess paper, right against the tube and tie securely with twine or ribbon.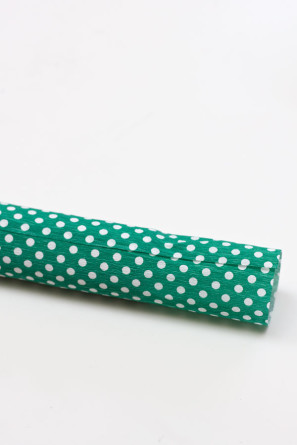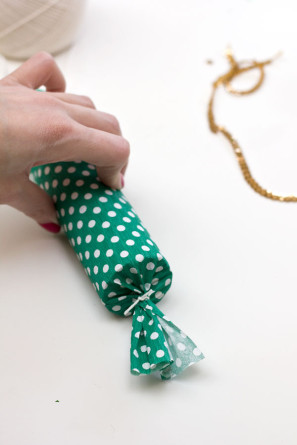 Through the open end, fill your tube with your lucky confetti.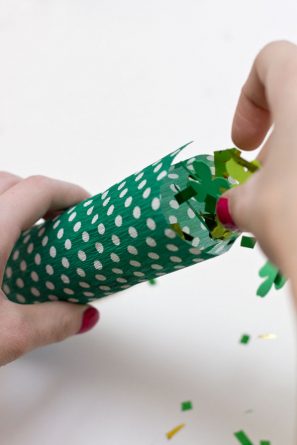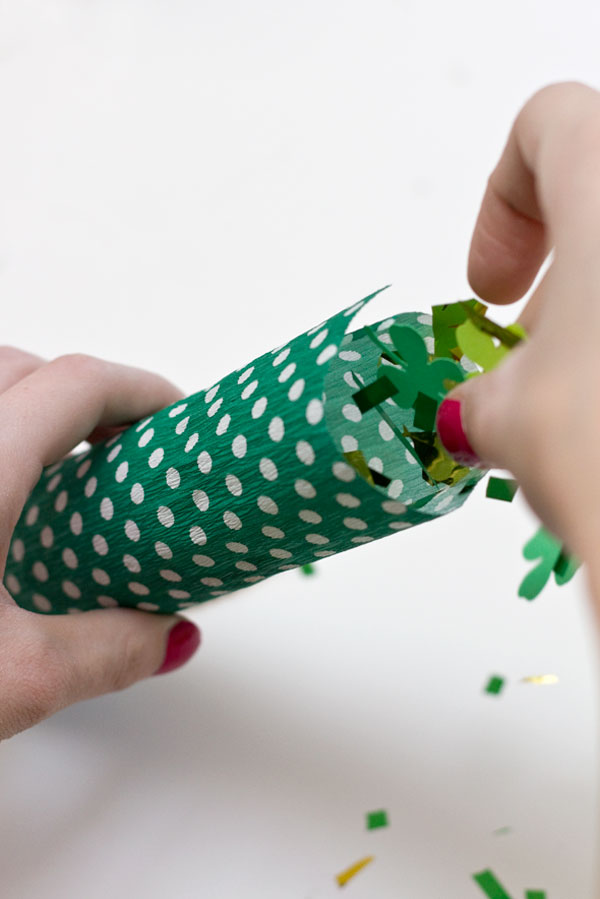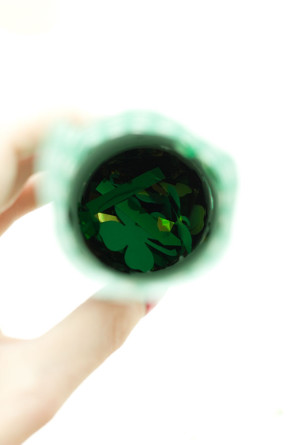 Then twist and tie up your other end. I added some sequin trim to cover up my twine. And just because gold sequins are awesome.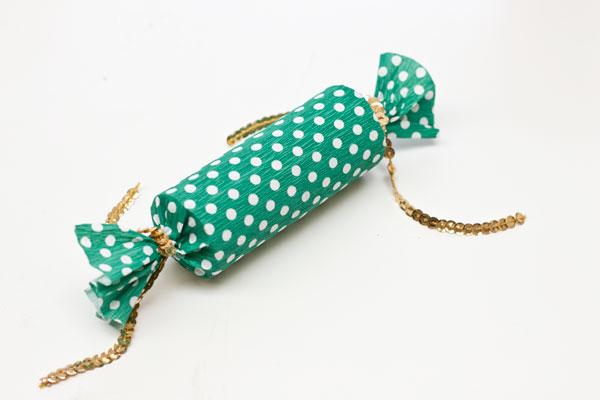 I think it would be a blast to pass these around your office or around a party and instruct the recipients that they must break one over someone's head to give them good luck! psst… These break really easily just by holding on to the tube and twisting quickly.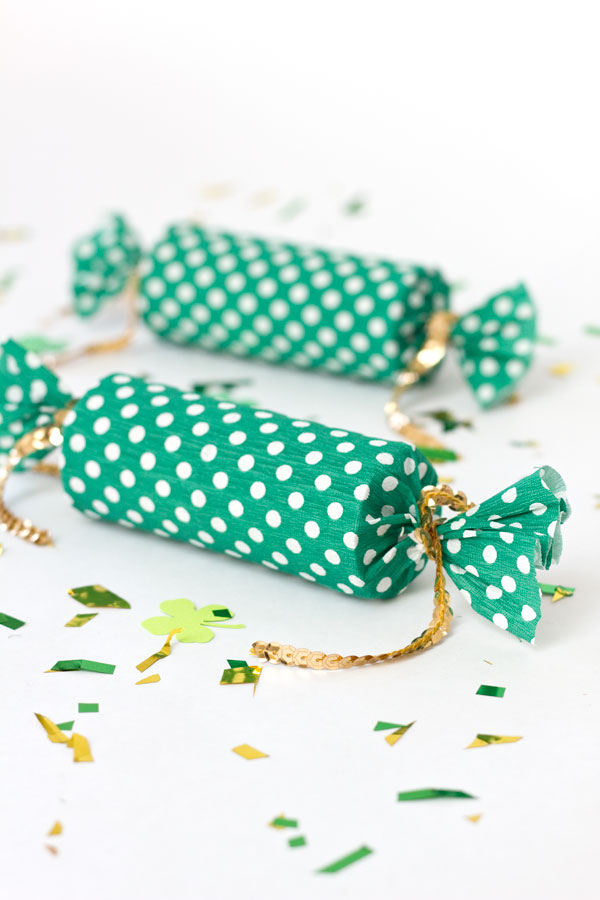 Then you wait for everyone to get in on the action and….
All Photos by Studio DIY
BAM! Spreading the luck all around, one confetti popper at a time!
For more St. Patrick's Day DIY projects, click here. And for more DIY fun all around, head here!