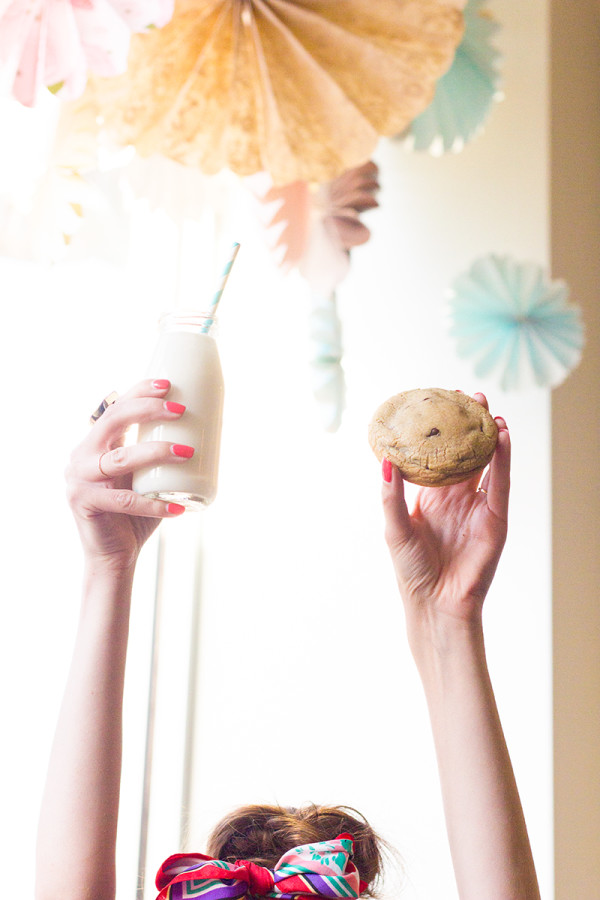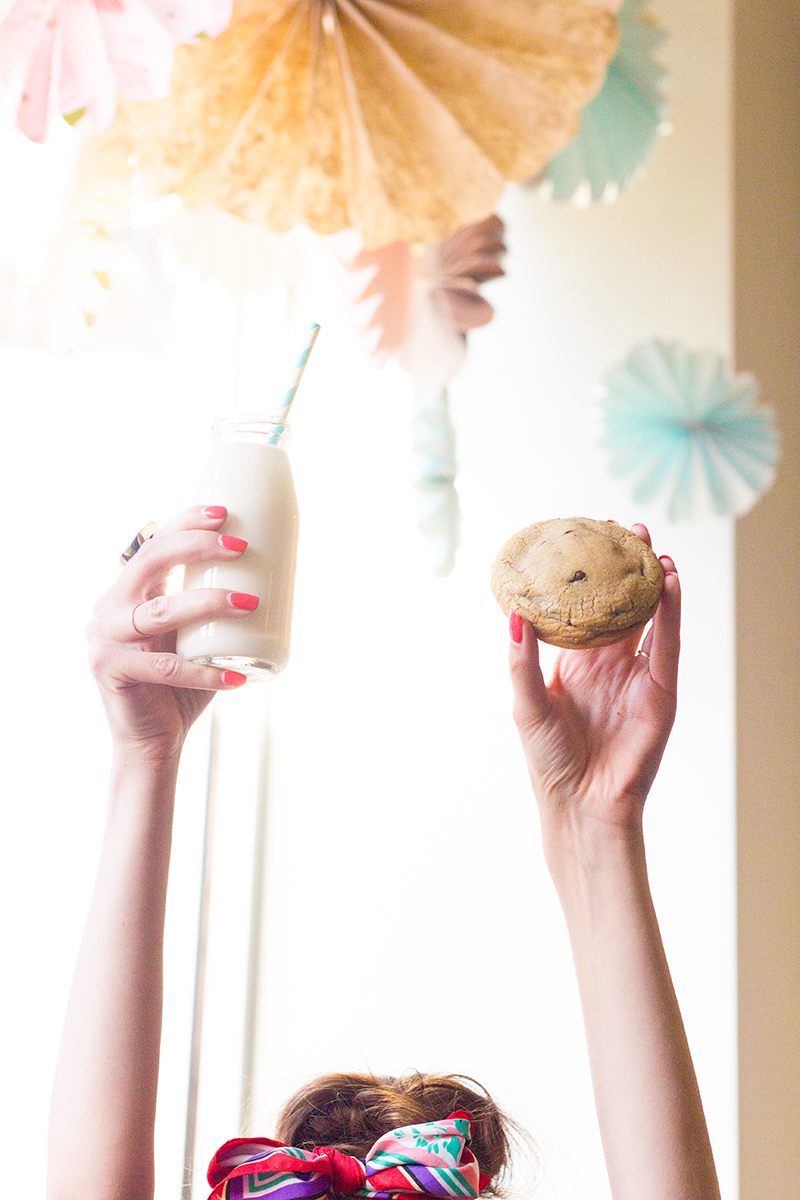 Happy National Chocolate Chip Cookie Day! We (Jeff and I) figured it was fitting to feature our favorite cookies in the entire world today in honor of this oh so wonderful celebration… Milk Jar Cookies! We hit up Milk Jar for the first time not too long after they opened and we have been BEYOND hooked ever since. Seriously guys, these are the best cookies we've ever tasted. Hands down. They are huge and pillow-y looking, but chewy and perfect inside. We make sure anyone who visits gets a taste, they are our go-to "Thank You" gift and basically we just find any excuse we can to snag one a dozen of them.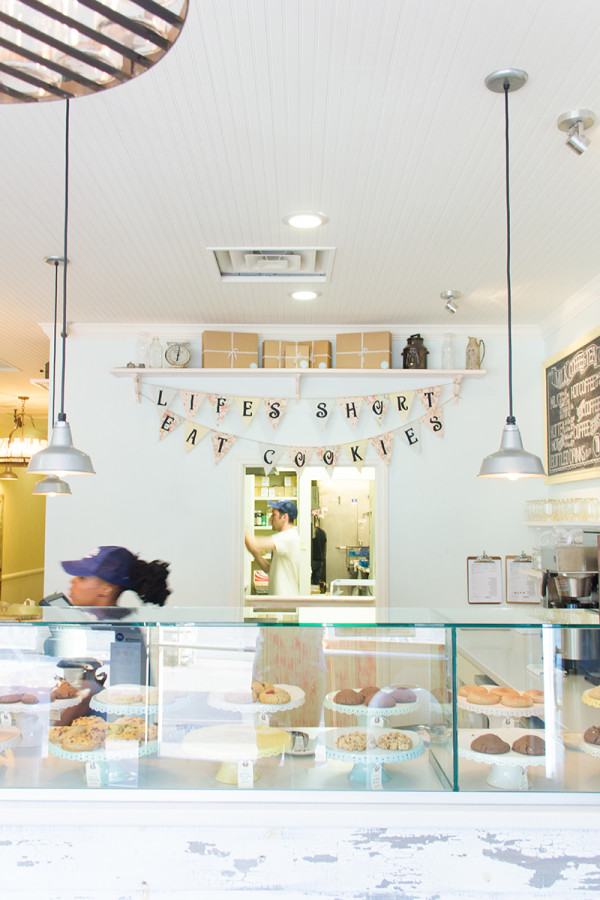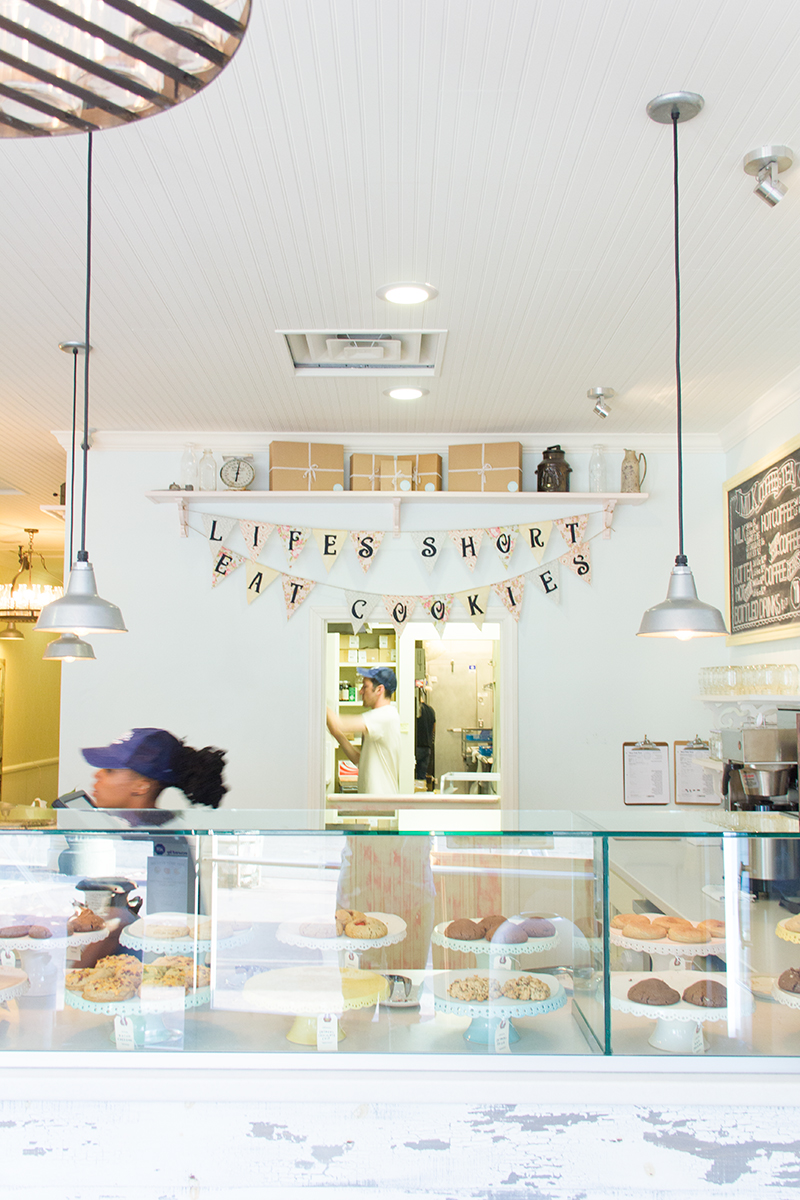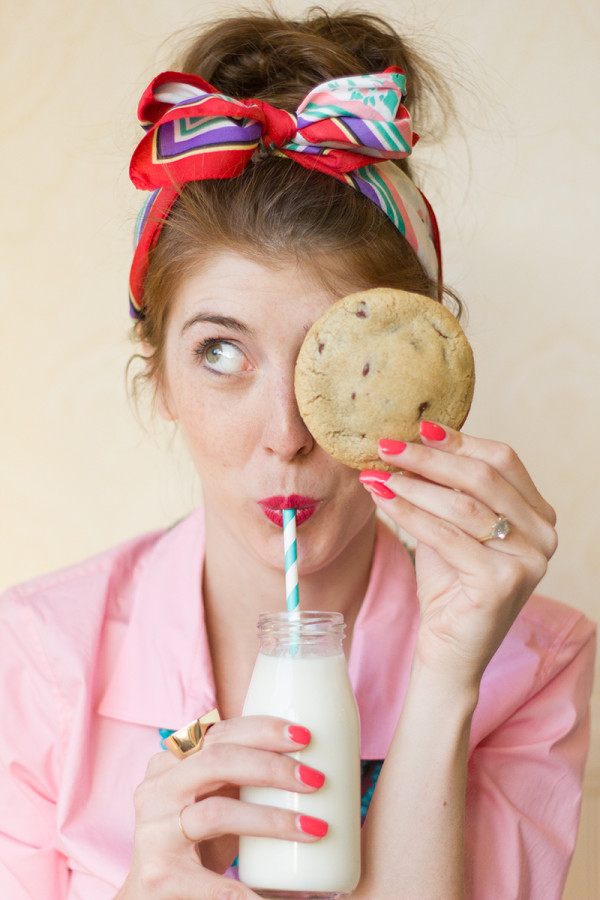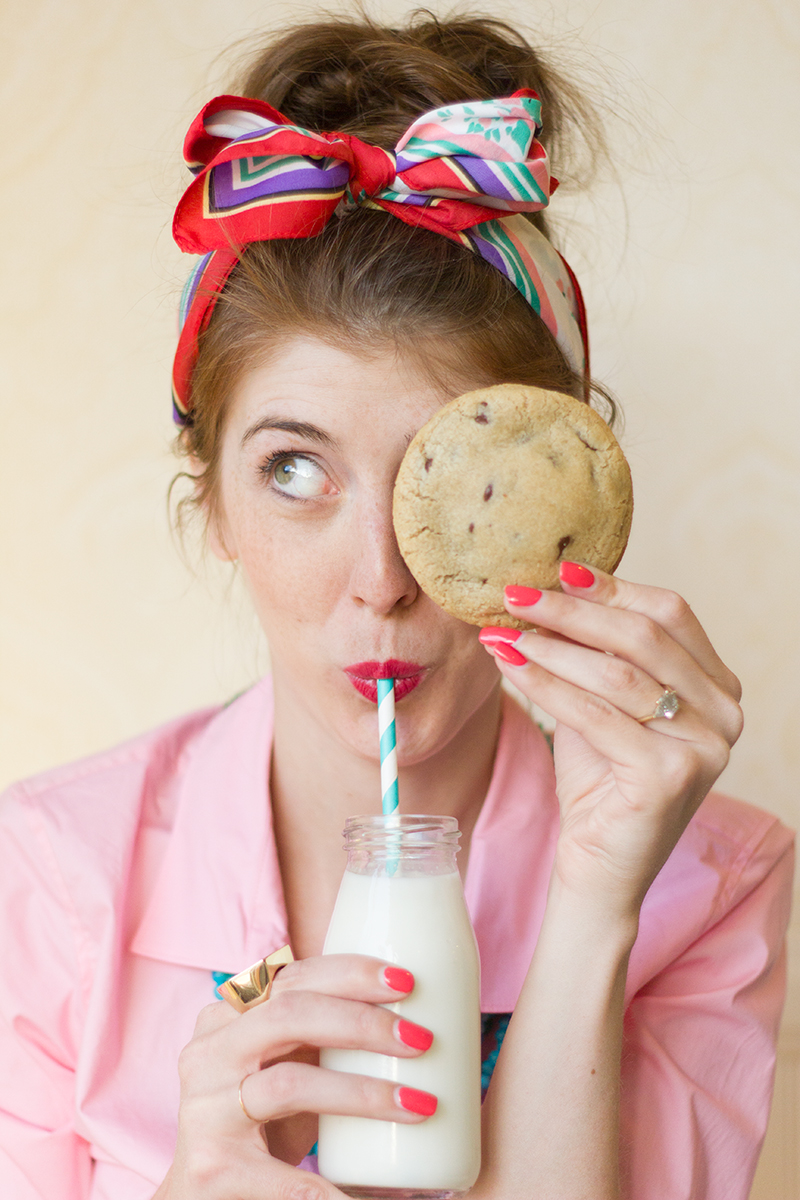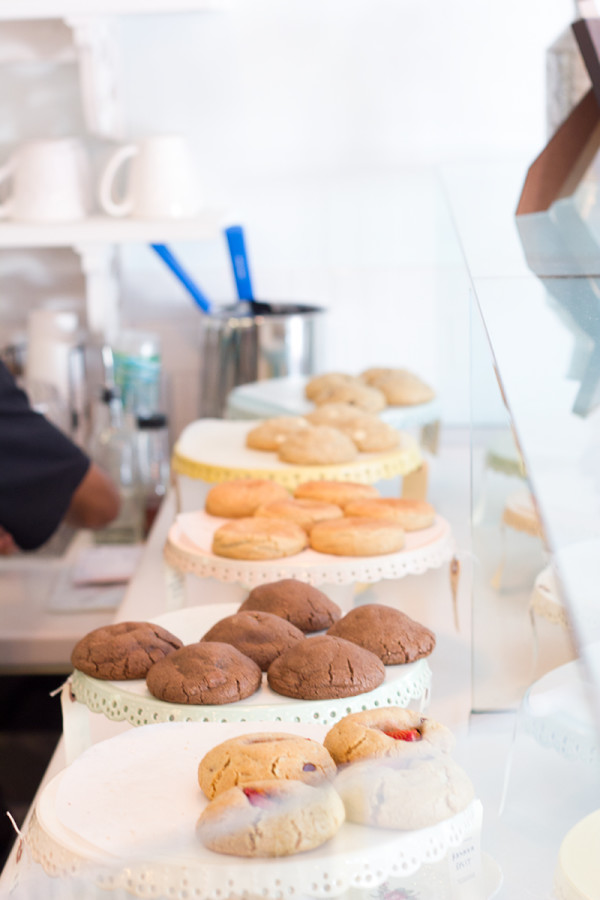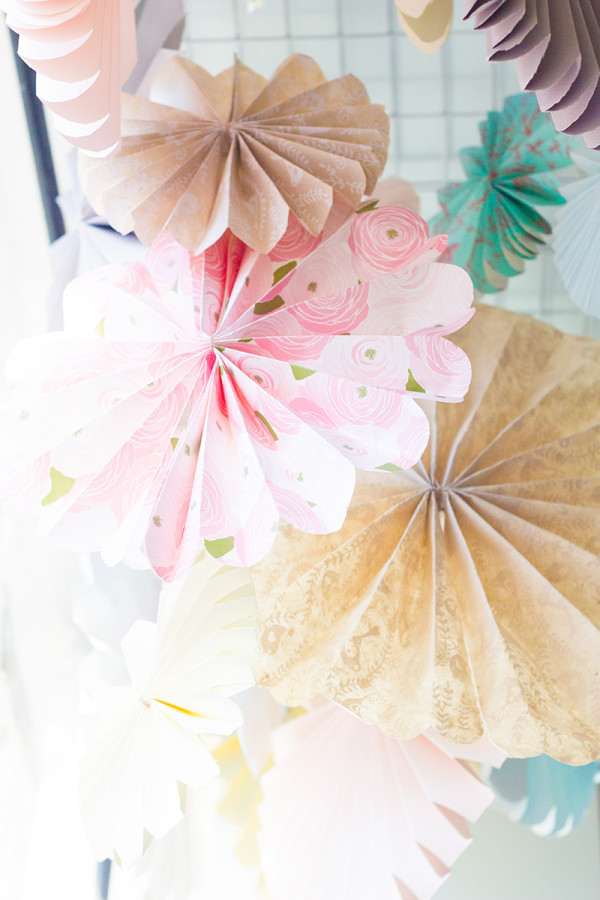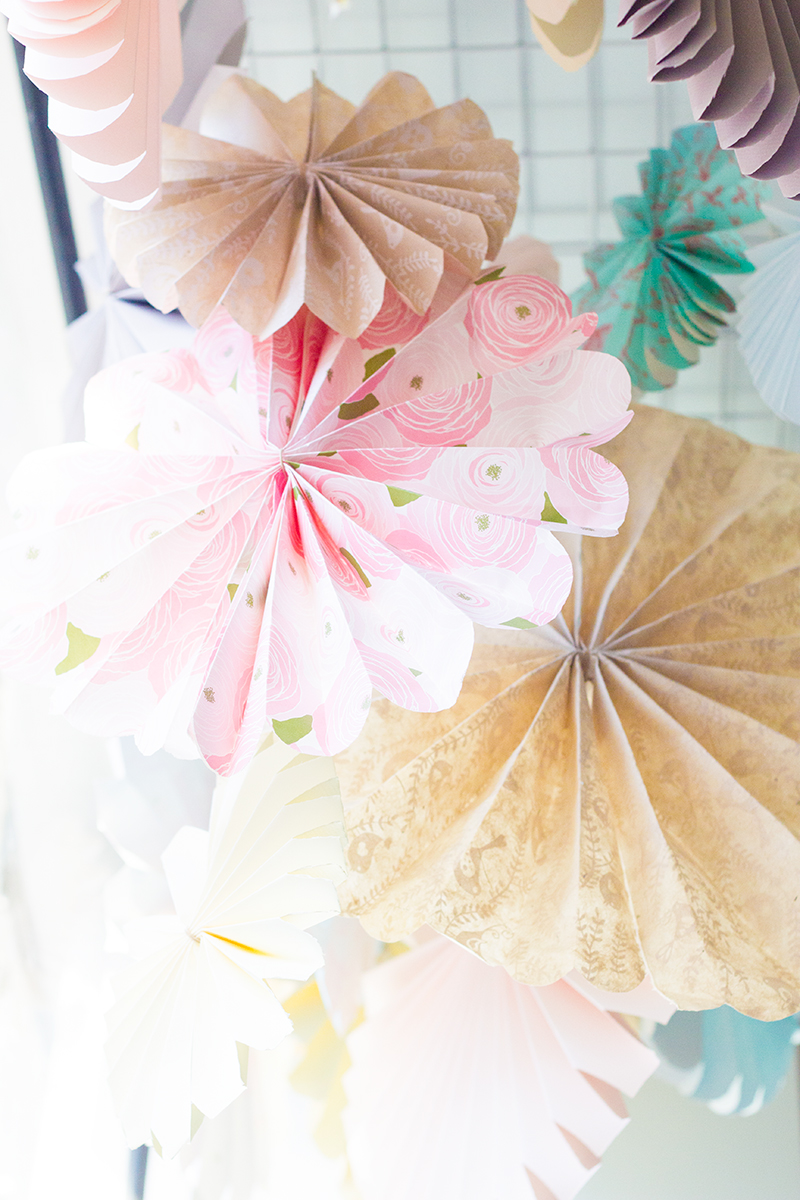 The shop itself happens to also be adorable, with vintage dishes, glass milk bottles and sweet paper straws! They have the cutest selection of celebratory cards and a very well curated display of party supplies, too. It's a one stop cookie party SHOP. Oh yeah.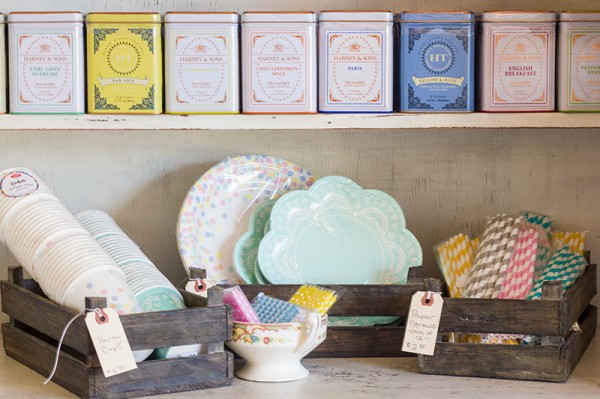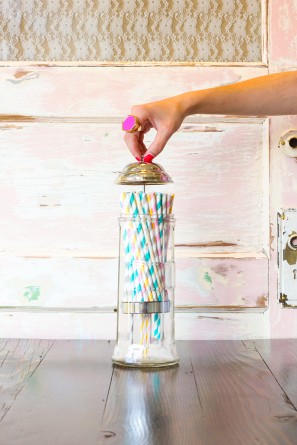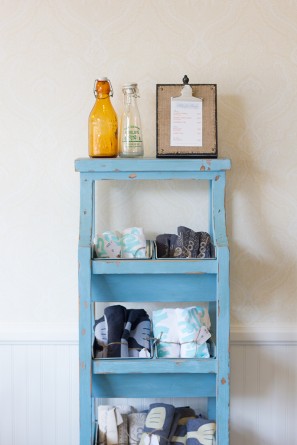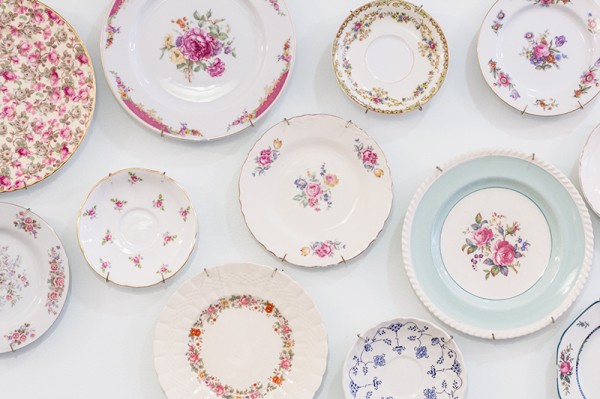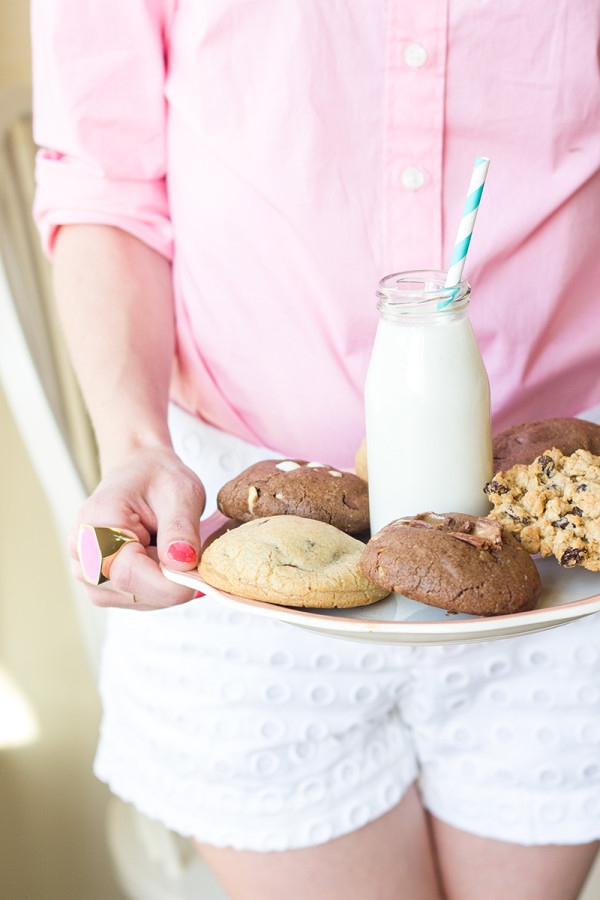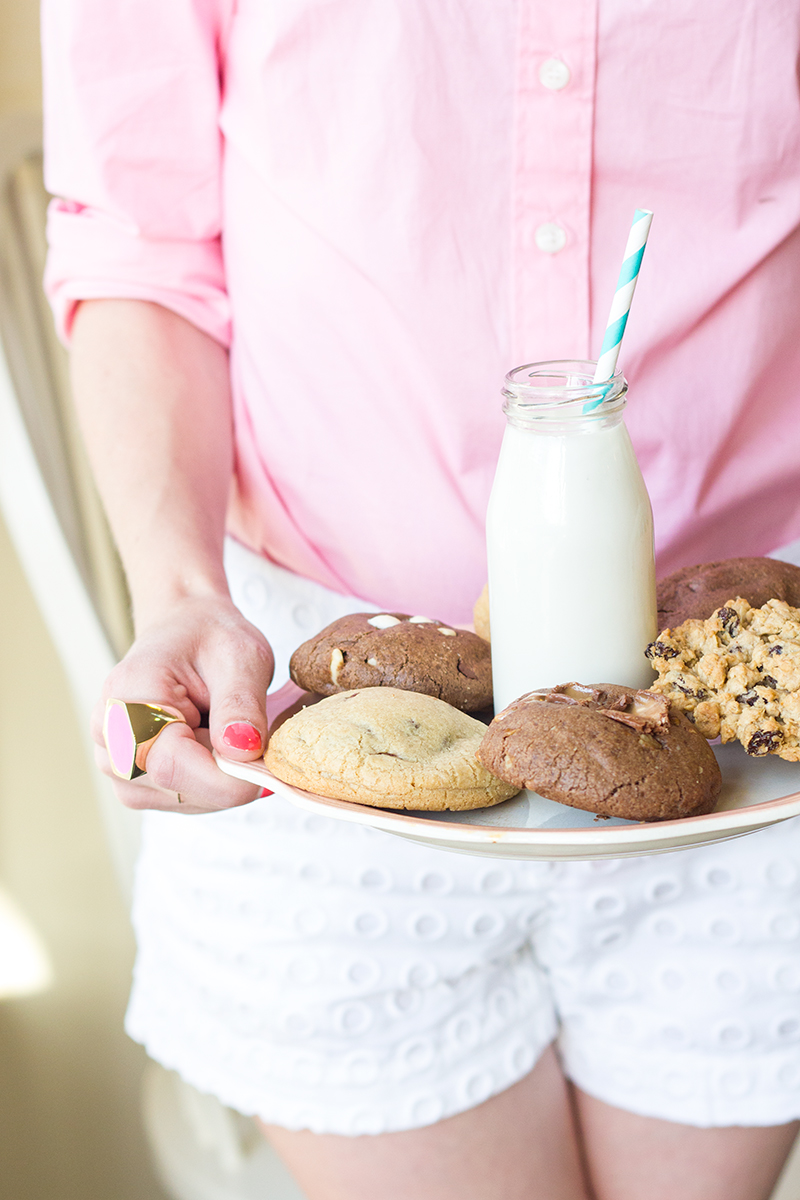 But let's talk about what's really important here… those cookies. Our favorites? Well, we are purists on the one hand, and you can't beat the good ol' chocolate chip. (Psst.. they also have a g-free one!) Another favorite of ours is the chocolate peanut butter. Chocolate cookie with peanut butter inside… I mean REALLY!? Just to be thorough, let's talk about what what we're lookin' at below here… Chocolate Pecan Caramel, Rocky Road, Chocolate Chip, Banana Split, Chocolate Peanut Butter and Oatmeal Raisin.
A few other fun facts: Everything is local (right down to the ice cream… yep did I forget to mention there's ice cream too!?), no preservatives are used and they both deliver and SHIP! So if you're all angry at me for showing you these because you don't live in LA.. no excuses! If you're anywhere in the contiguous US of A you can get them too. SHAZAM!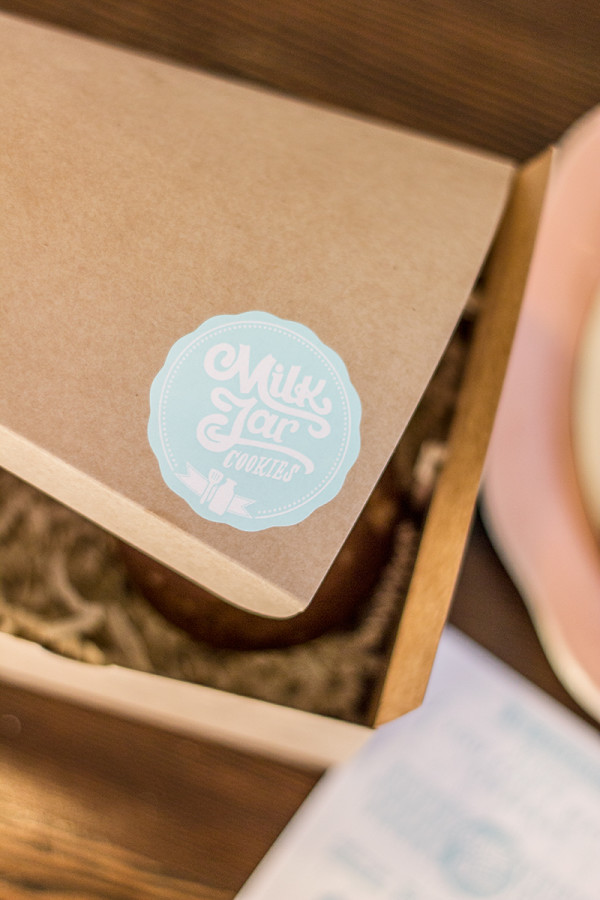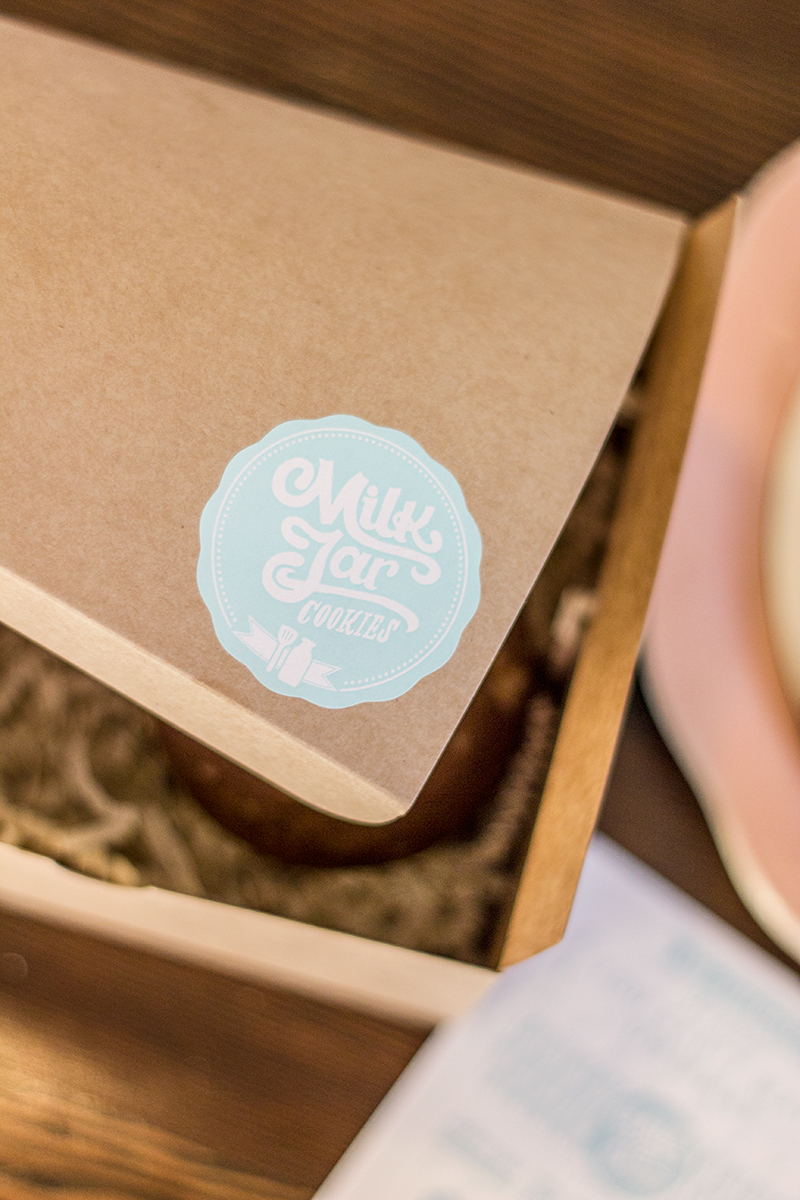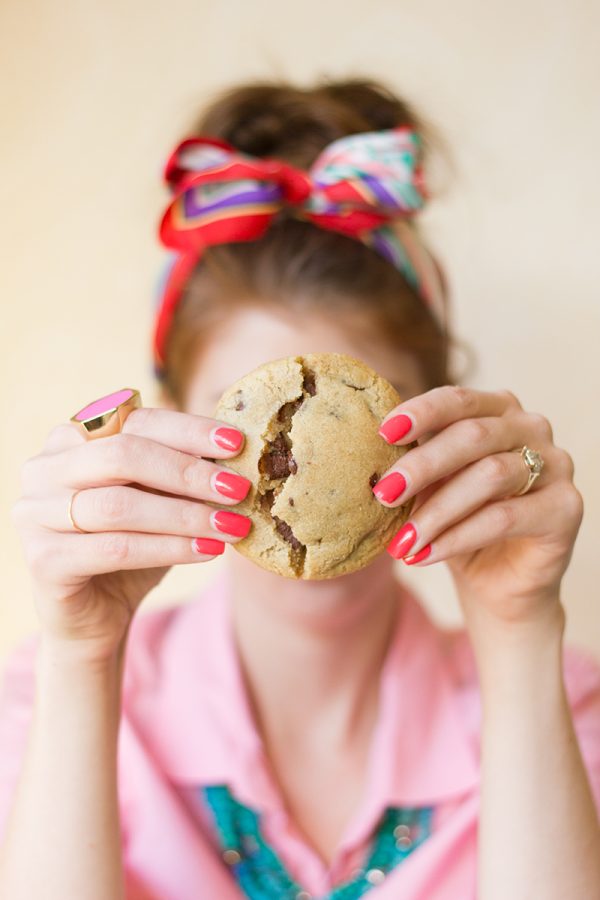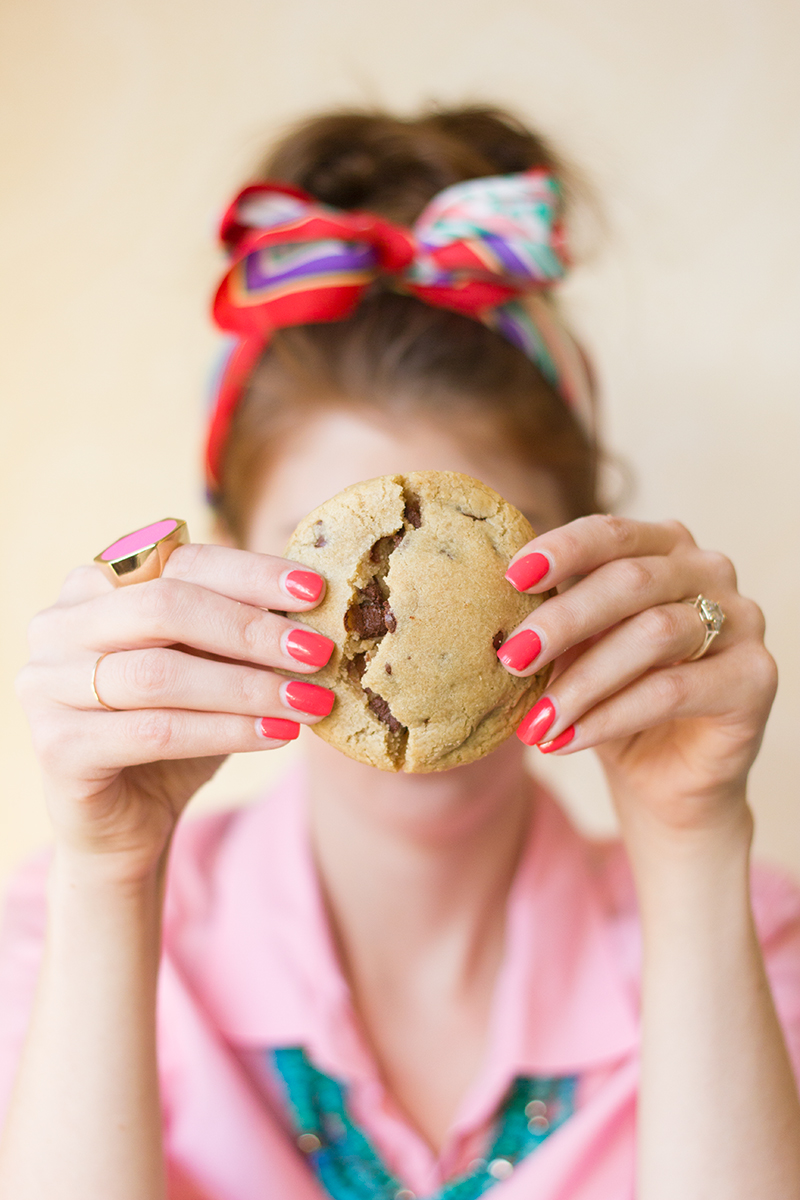 All Photos by Jeff Mindell for Studio DIY
However, if you are in LA… Milk Jar is running a National Chocolate Chip Cookie Day special! Get a free chocolate chip cookie with any purchase! YES! Get thee to these cookies immediately! Now you have the perfect excuse. A huge thank you to Courtney and the Milk Jar team for letting us run around the store… all in the name of cookies and milk.
Milk Jar Cookies | 5466 Wilshire Blvd, Los Angeles, CA 90036