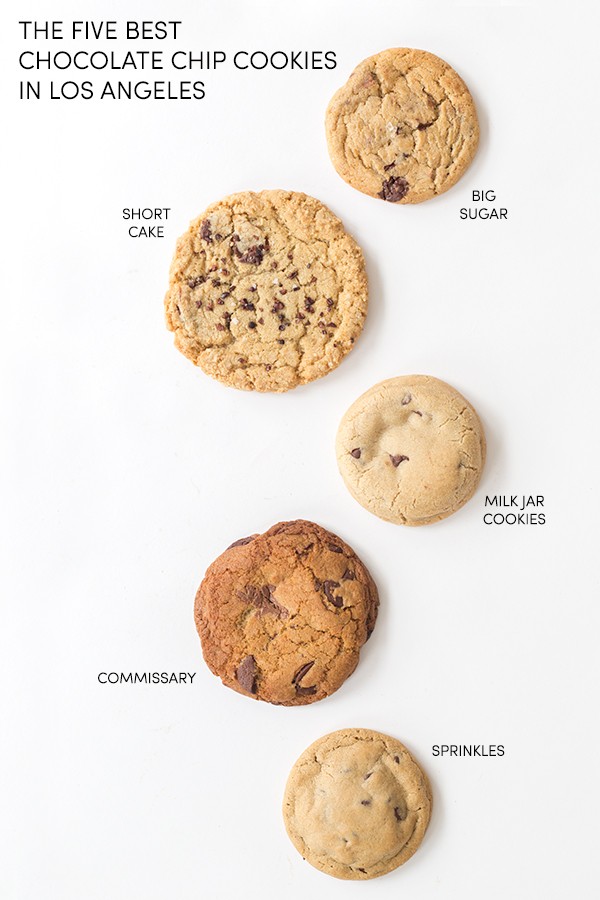 If you follow me on Instagram or Snapchat, you know that last week we had a BIG cookie taste off. Why? Because we want to bring you guys the best. And bringing you the best Chocolate Chip Cookies in Los Angeles seemed like a necessity. A necessity that needed research. So we snapped up 16 different (highly recommended!) cookies from around Los Angeles to tell you what we thought was the very best. We tested them on taste, texture and chip-to-dough ratio, we pitted them against each other and now we're gonna give you the lowdown. We even had Kate make a MAP of all of them that you can download to carry 'round as you do your own tour de cookie. READY!? Click through below to read our favorites from each category and where to get 'em!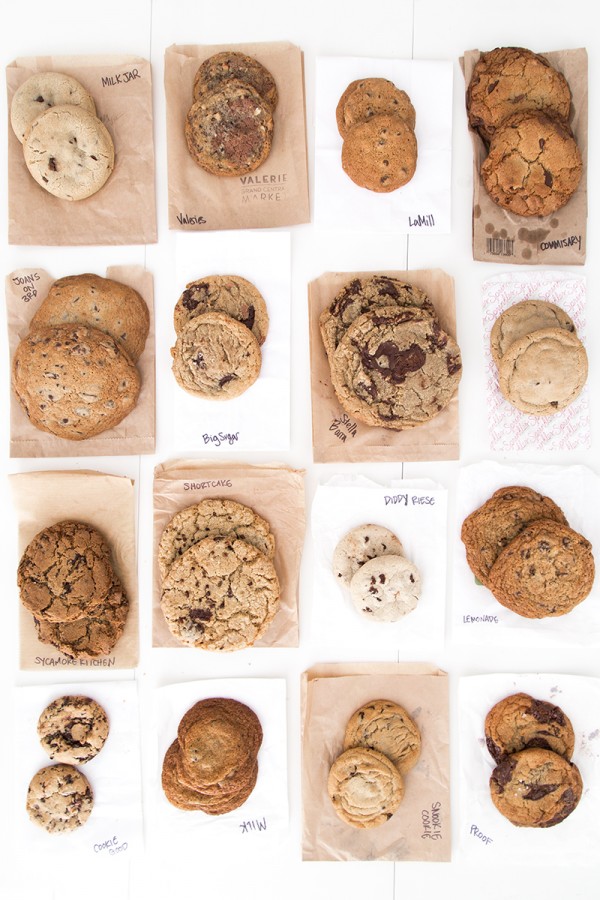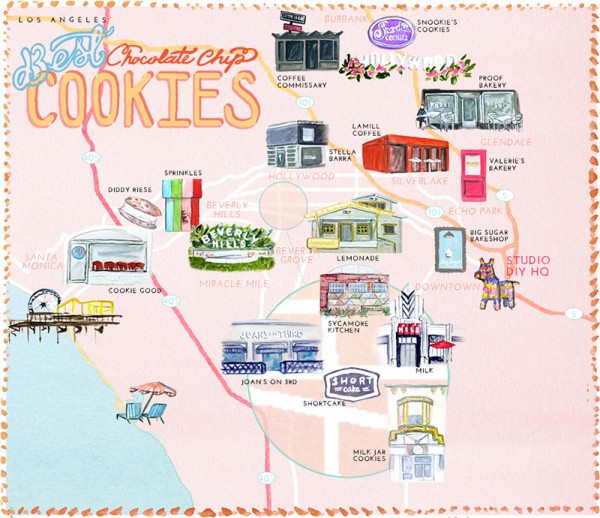 To download your handy dandy Los Angeles Cookie Map, CLICK HERE!
The sixteen bakeries we hit are linked below along with the area of the city they are in. Several of them have additional locations and those are indicated with a (*)!
Cookie Good (Santa Monica) | Diddy Riese (Westwood) | Sprinkles (Beverly Hills*)
Joan's On Third (Beverly Grove) | Short Cake (The Grove) | Milk Jar Cookies (Mid-Wilshire)
Milk (Beverly Grove*) | Sycamore Kitchen (La Brea) | Stella Barra (Hollywood)
Lemonade (Larchmont Village*) | LAMILL (Silver Lake) | Valerie (Echo Park*) | Proof Bakery (Atwater Village)
Big Sugar (We only recommend the downtown location!) | Commissary (Burbank*) | Snookies Cookies (Glendale)
So what did we think!? While we, as a group ranked the top five and had differing opinions on our overall fave, if I had to pick one place to send you to, it would be Milk Jar!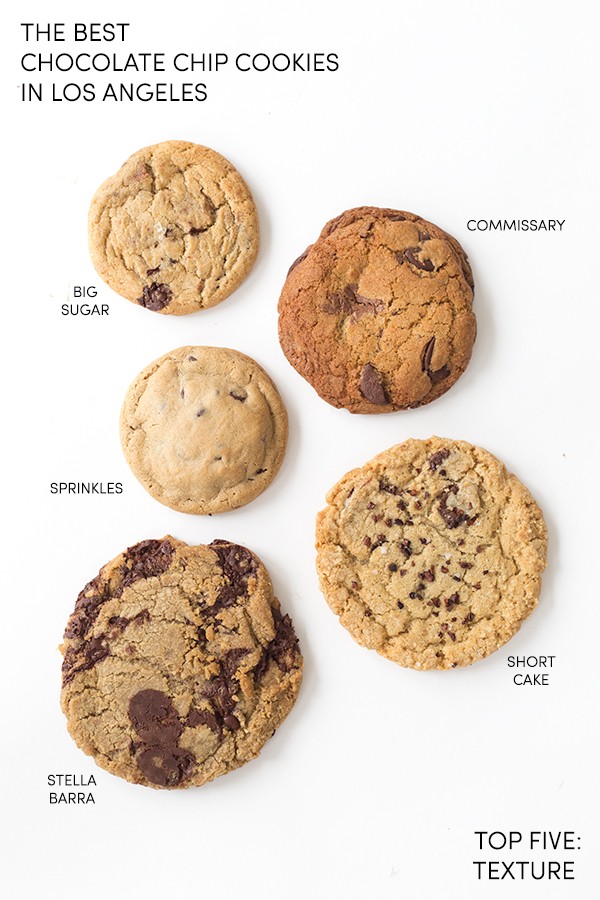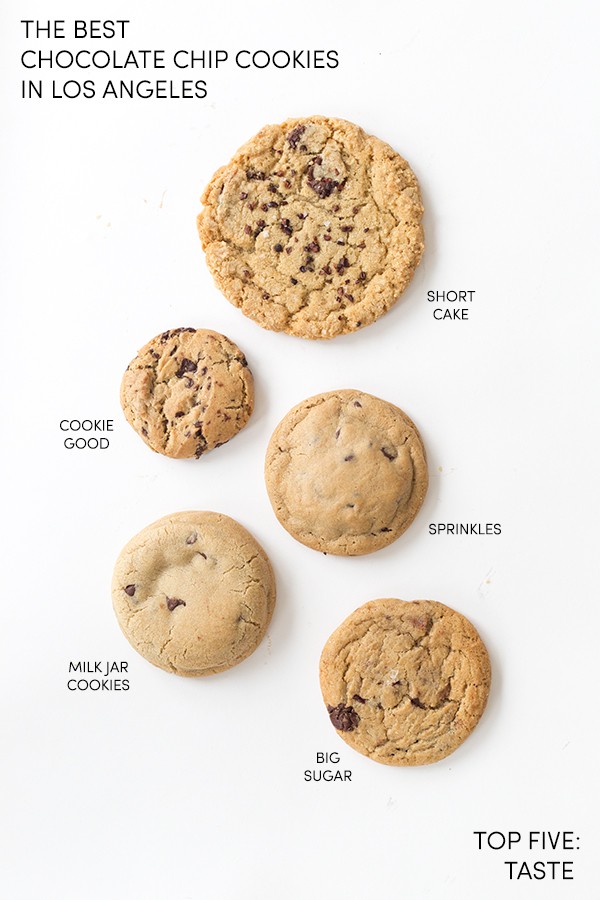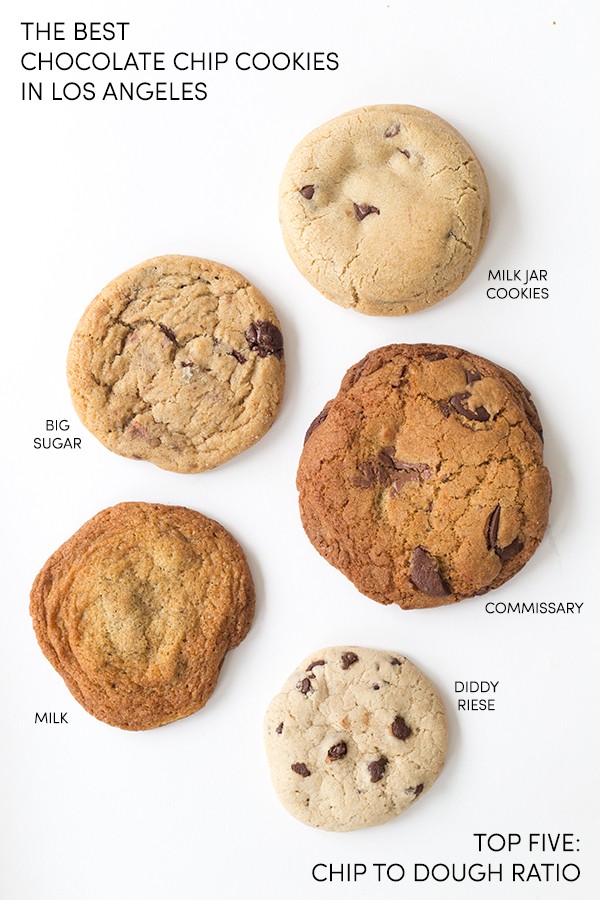 Photos by Jeff Mindell / Concept + Styling by Beautilitarian / Map Illustration by Striped Cat Studio / Creative Direction (and cookie tasting, duh) by Studio DIY
NOW! All of you SoCal folks… what is YOUR personal fave!? Hope you try some out and let us know. Remember the first lesson of life: Never turn down a chocolate chip cookie.
psst… If you guys like this little research experiment, maybe we'll do our research on some other treats!? Yes?