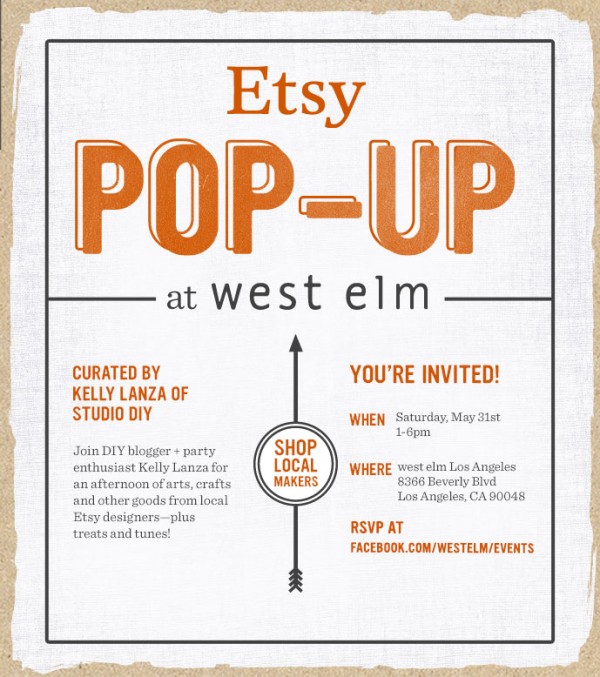 Every year West Elm and Etsy team up with bloggers across the country to curate Etsy pop-up shops right in their stores! Well, this lucky girl right here was chosen to curate the LA one and boy oh BOY! It's gonna be good. I hand selected a dozen talented local Etsy folks doing amazing things and they'll all be descending upon West Elm Los Angeles on May 31st for an afternoon of shopping, snacking (Oh yes, some very Studio DIY treats will be on the menu!) and dancing (Ok, I added that one on my own. But with Smiles DJ-ing, it's a strong possibility on my part.) We'll have Megan there capturing it all, so I can share the details with you folks who want to get in on the action from afar! And yes! I'll be there too, so if you're in the area, come say hi and do a little shopping with me! EEP! You can RSVP right over here and then you can check out a little peek at all the awesomeness you can expect below!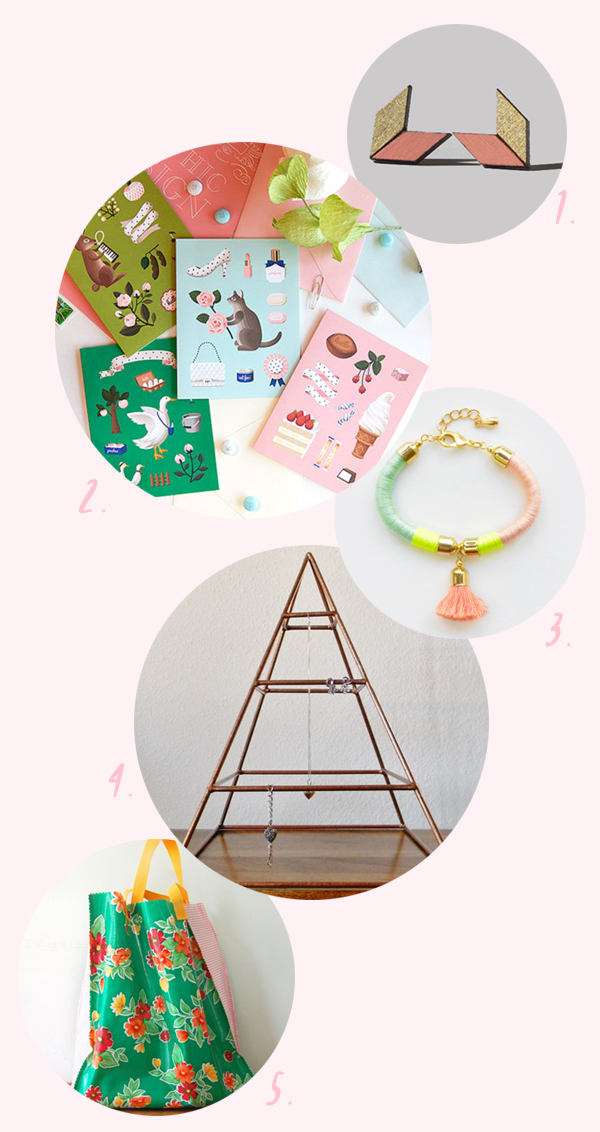 1. Hand & Machine | 2. Clap Clap Design | 3. Coral & Stone | 4. Rag N' Bone Studio | 5. Cute Bright Things

6. Blooms in the Air | 7. Voz Collective | 8. Lemon Bird Preserves | 9. Ripe | 10. A Handcrafted Home | 11. Iron Curtain Press | 12. Emily Rickard
Are you freaking out excited like I am now!?!??!?!?? Be sure to RSVP right here and I can't WAIT to see all of you on the 31st! (I'll be the one in the bow, of course, fan-girling out over all the fun and colorful products! Say hello!!) Looking forward to meeting some of you!