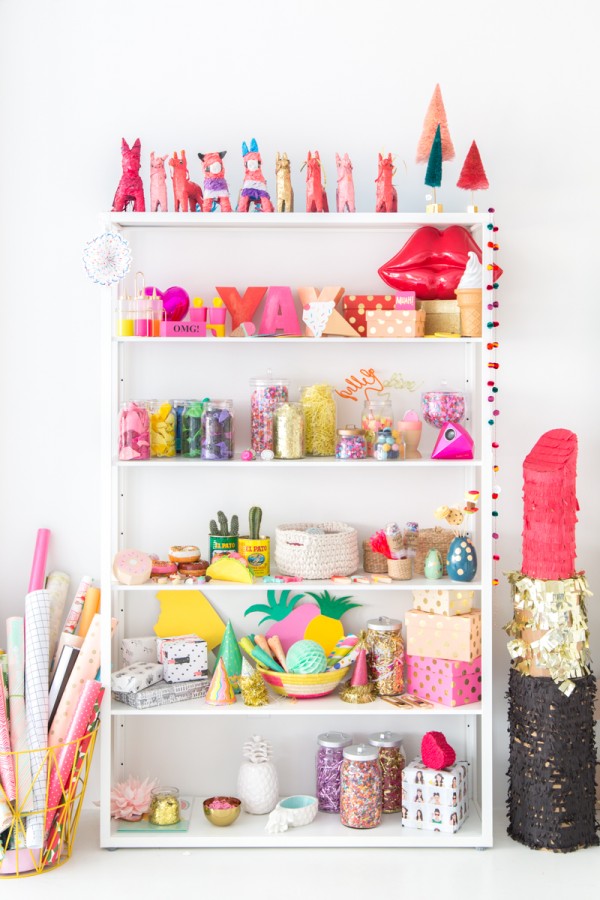 Based on my track record, it's only appropriate that it's taken me almost four months to introduce you to the new Studio DIY HQ and the newest Studio DIY team member, Samantha! We moved into a bigger, better studio space in February for a number of reasons: space, a nicer floor in the building and most importantly, A SINK! Let me tell you, I have never been so excited to have a sink in my life. Here's a few peeks at the new HQ, the clean slate it started as and an intro to the gal who's been helping keep Studio DIY running smoothly!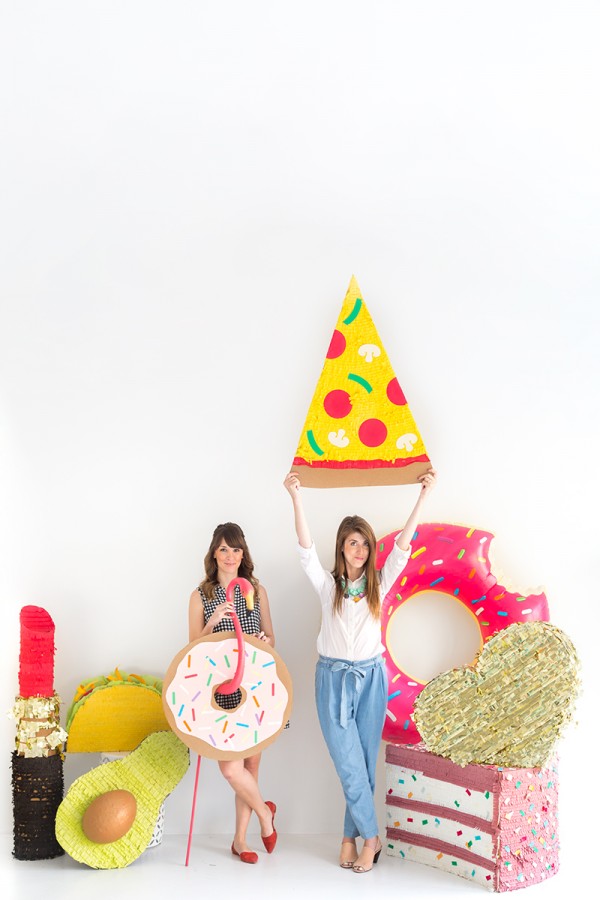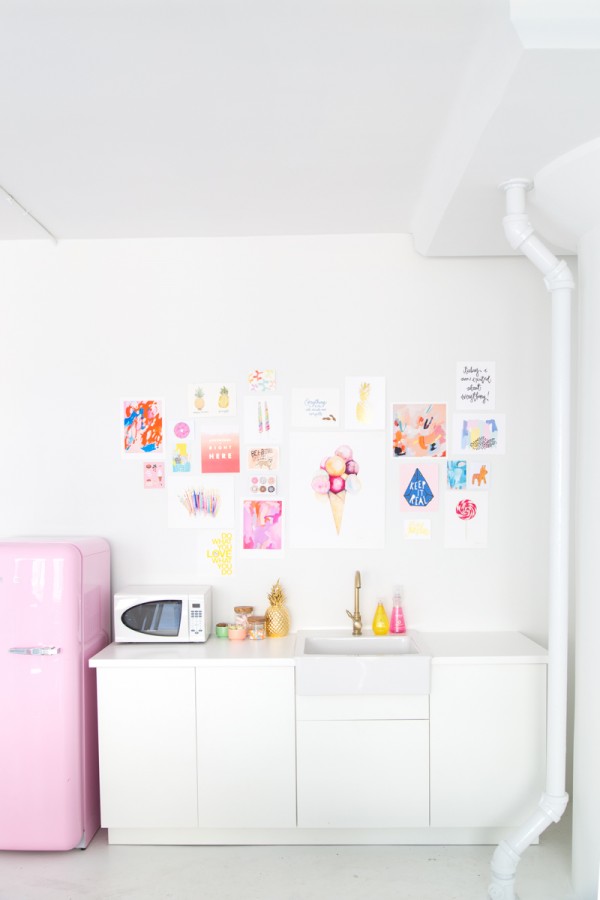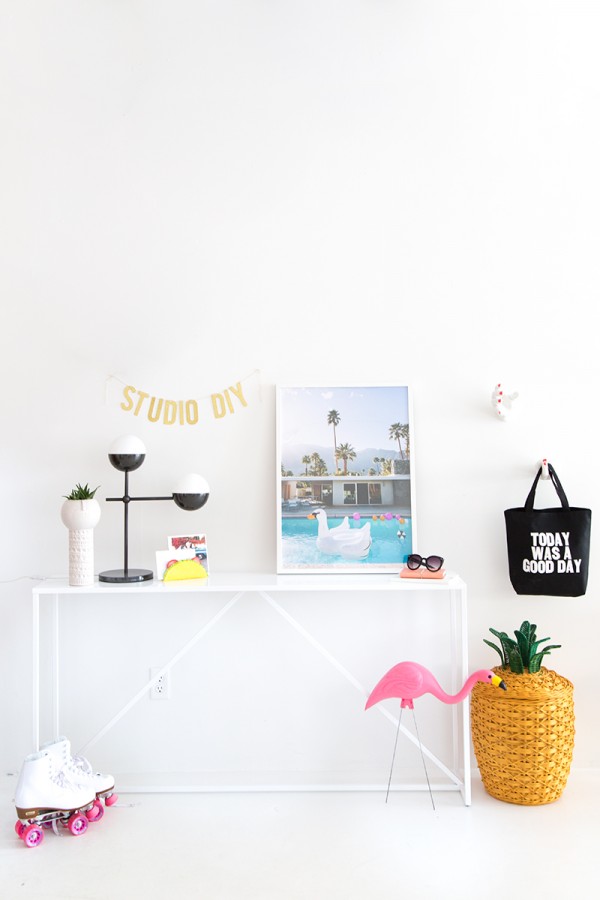 Let's start with the basics. When we moved, I knew I wanted white floors again but I did so many things wrong the first time around and I didn't want a repeat! I learned the hard way that white floors really do need to be done right AND sealed so this time, we worked with Benjamin Moore to help us get the perfect blank slate! To cover our concrete floors, we used several coats of their Floor & Patio Low Sheen Latex in white followed by two coats of their Benwood Stays Clear Acrylic Polyurethane in Low Lustre. The application process was super easy. Hallelujah! And we got…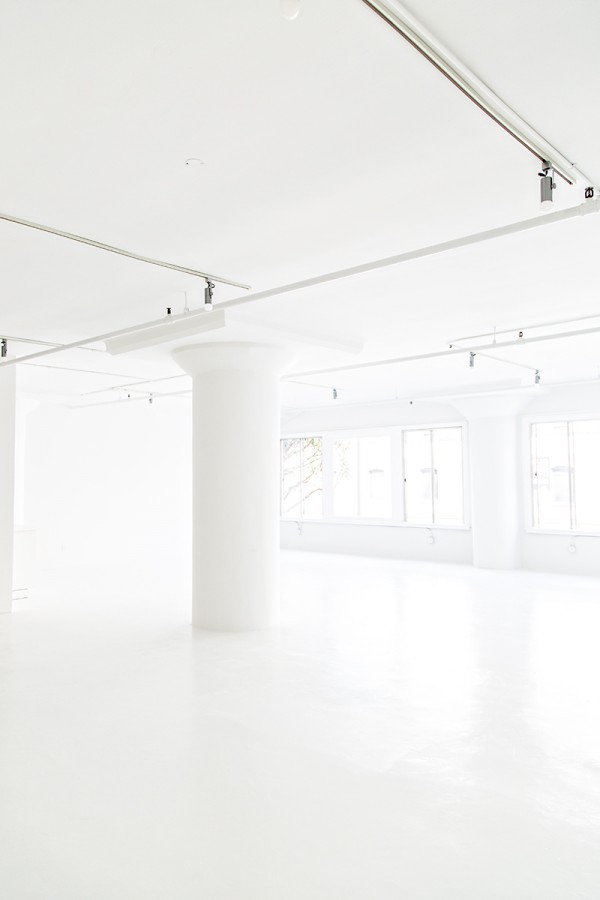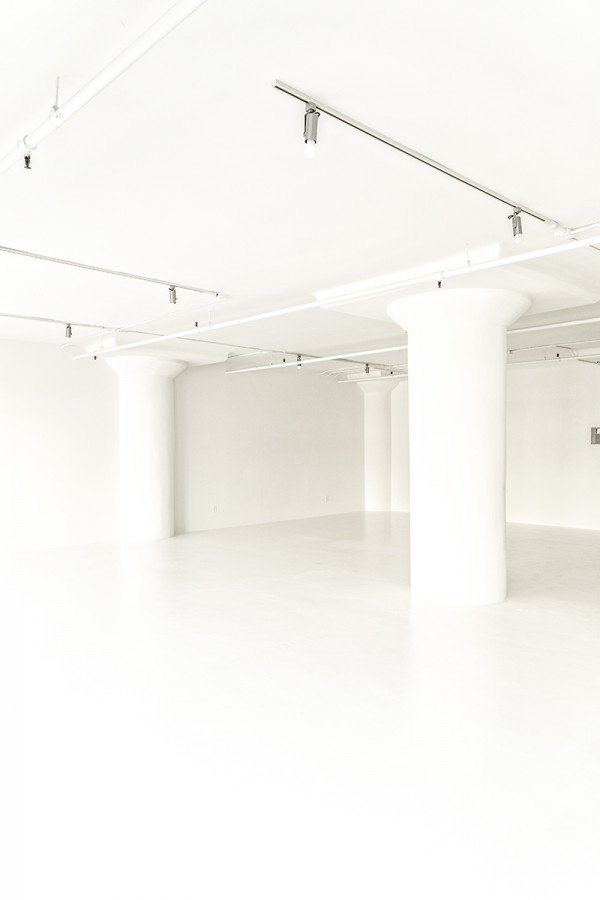 Perfection. Do you hear the heavens singing from above!? HA! I secretly wish we could have left it all blank and white like this forever! We're taking extra care to keep these floors as white as possible and luckily the paint is pretty durable! We wash them with soapy water and we've just got ourselves a supply of socks to hand out to visitors from Living Royal. Any socks covered in candy are A-ok in my book!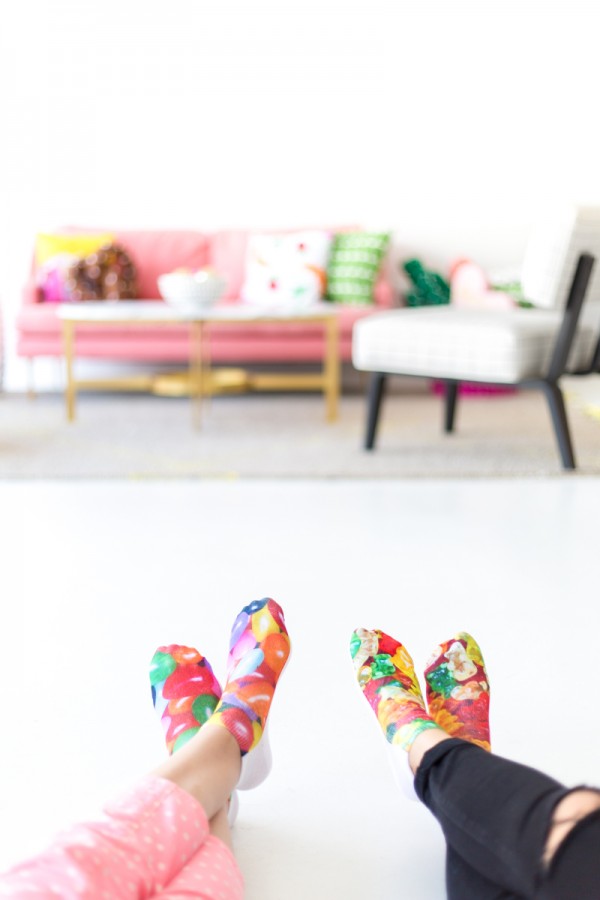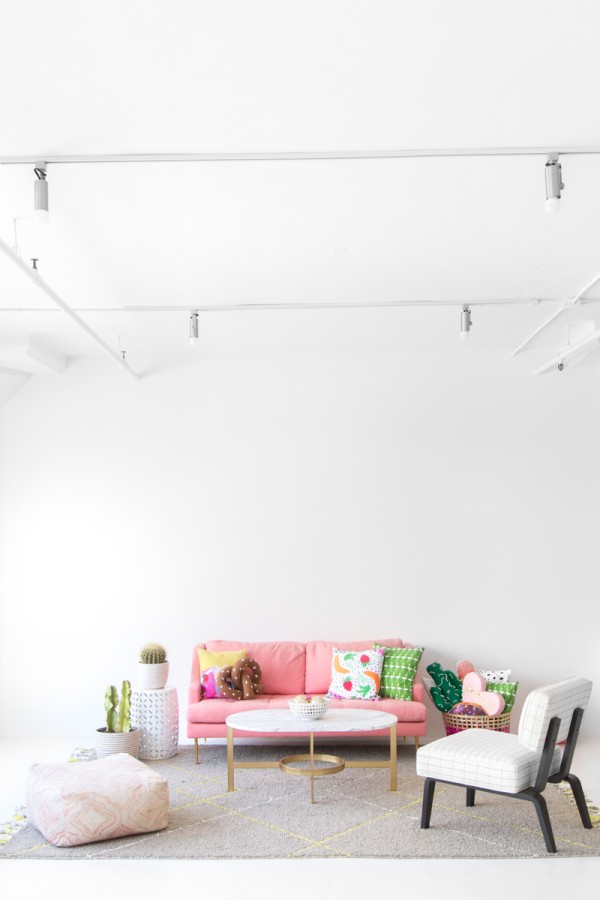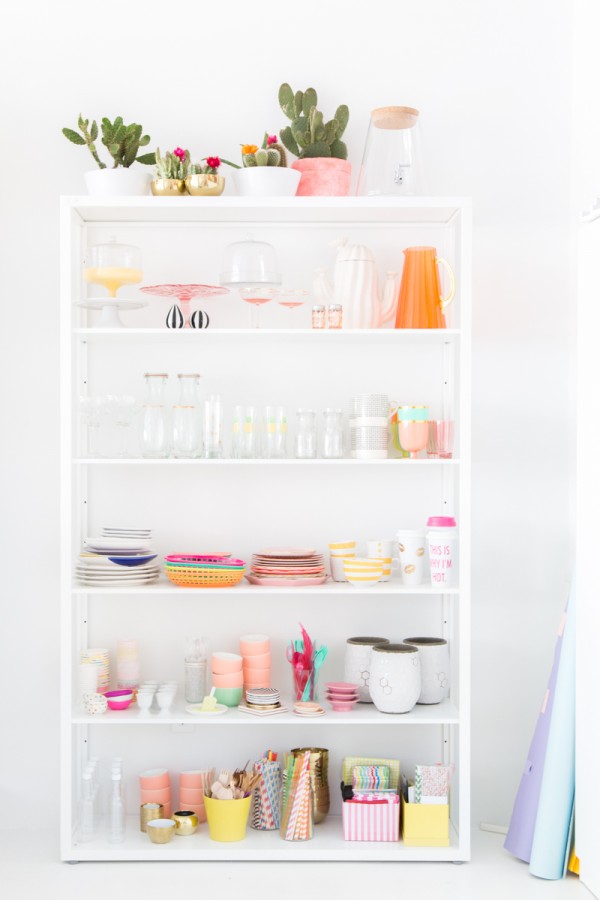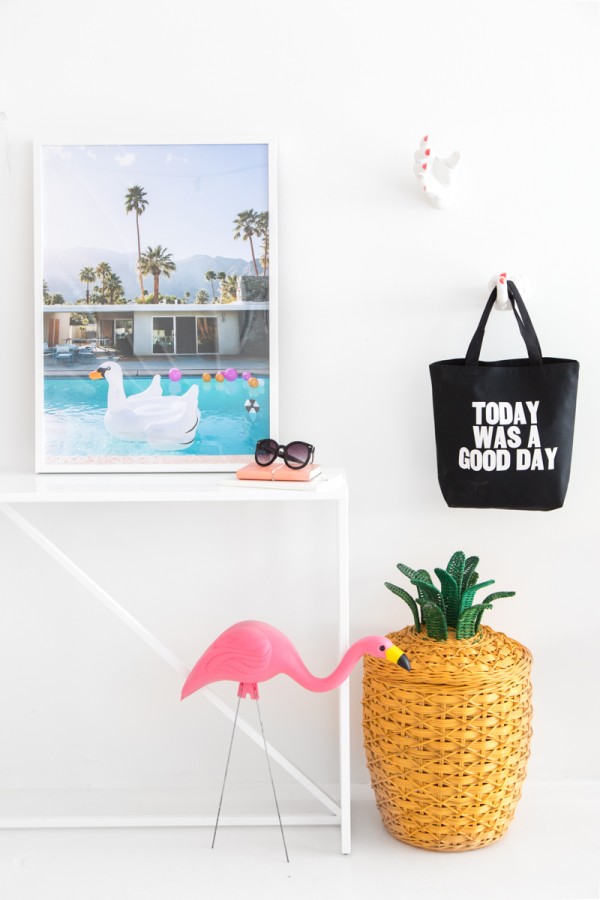 Those hand wall hooks up there have to be my favorite thing. Yes, we painted their nails. Did you expect anything less?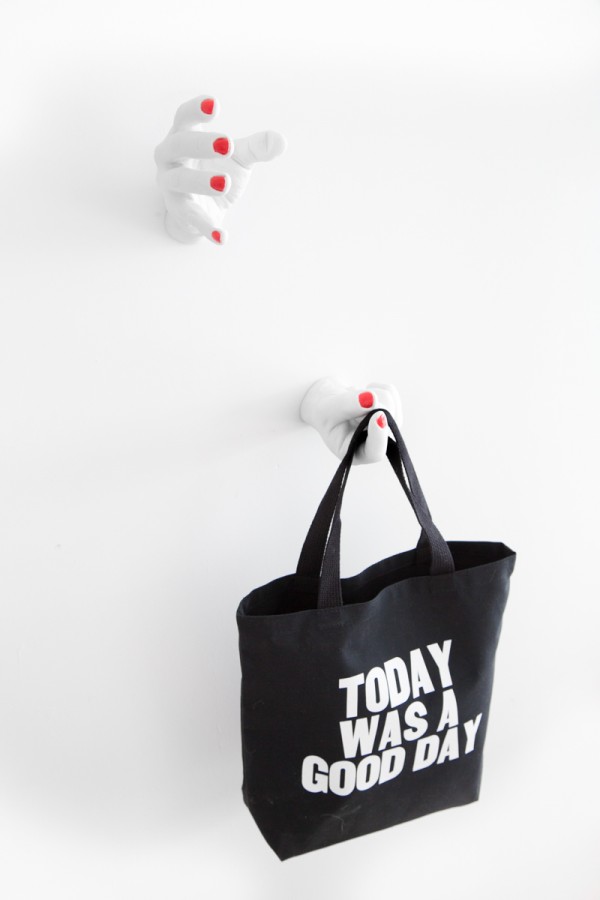 And now! I'd like to finally, officially introduce you to Samantha! You've likely seen me mention her here or on Instagram, but this gal deserves a proper introduction. Samantha joined the team at the beginning of 2015 as our Operations Manager. Or more appropriately: email answerer, spreadsheet keeper, phrase maker (She's a pun master, folks), cookie taster, calendar mastermind. If you send us an email, you'll likely hear from Samantha. You see, she actually answers emails, which is way better than I can say for myself! She's been a game changer for this here business, letting me focus on the creative side of things while she handles all the administrative mumbo jumbo. So please oh please, say hello!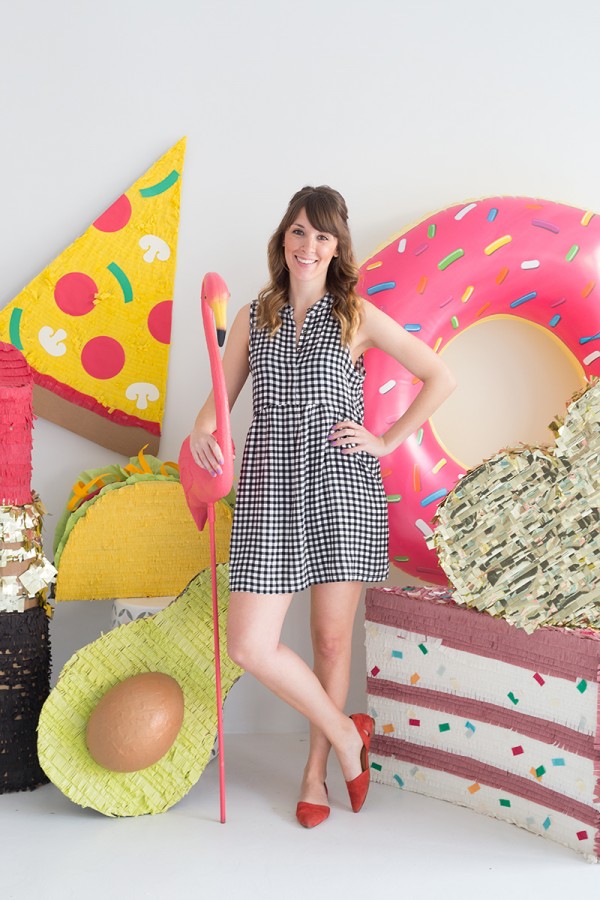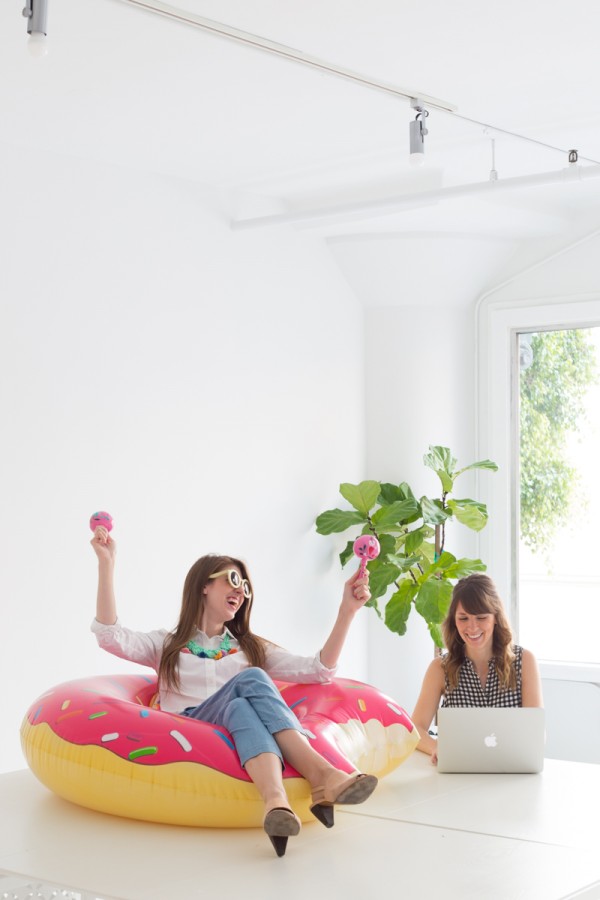 Photos by Jeff Mindell
You can get most of the gallery wall sources in our first HQ tour here, but I've listed as many other sources as I can below!
Floor Paint c/o Benjamin Moore | Couch c/o Stem Goods | Windowpane Chair, Rug, Pouf + Coffee Table c/o West Elm | White Planters + Plant Stands c/o Lowes | Pink Dipped Basket from IKEA | Pink Fridge c/o Smeg | Kitchen from IKEA | Faucet from Amazon | White Shelves from IKEA | Yellow Basket c/o Wayfair | Pineapple Basket from Zara | Blu Dot Entry Table c/o Wayfair | Hand Wall Hooks c/o Wayfair | Swan Photo by Mary Costa | Today Was A Good Day Tote from Paper Jam Press | Lamp c/o West Elm | Face Vase from West Elm | Studio DIY Banner c/o The Bannerie | Roller Skates from Amazon | Donut Float from Amazon
DIY Projects Pictured:
Lipstick Piñata | Avocado Piñata | Taco Piñata | Pizza Costume | Heart Piñata | Cake Costume | Donut Tires | Pretzel Pillow | Taco Letter Holder
On Me:
Blouse | Pants | DIY Necklace | Gummy Bear Socks + Jelly Bean Socks c/o Living Royal | Shoes from Kate Spade Saturday | Samantha's Shoes from Madewell
We've already hosted some really fun events at the new space, including the very first Can't Crop This Class, but keep an eye out on Instagram for future ones! We have some fun things in the works!!