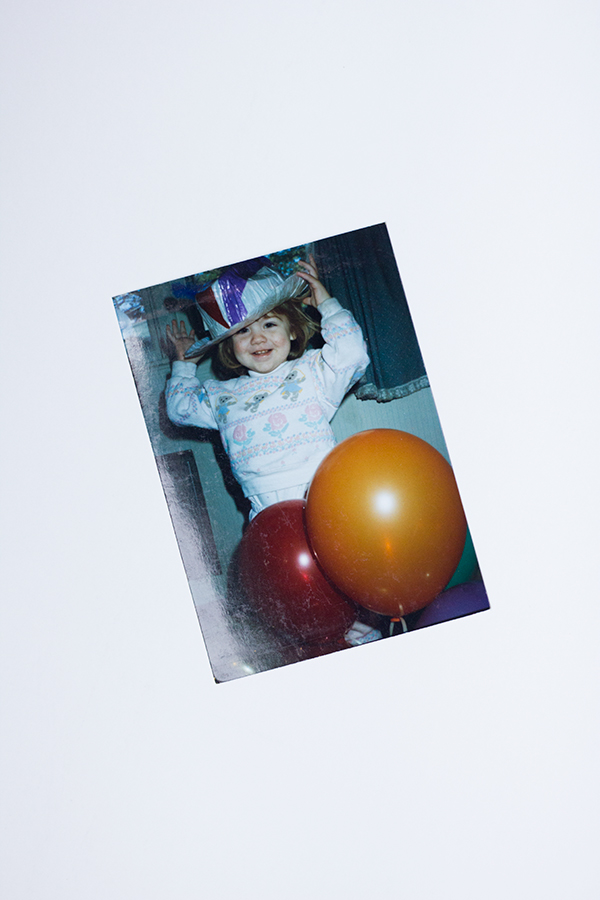 Way back in the beginning of 2014, I asked all of you to take a survey, and so many of you did! By far the most common question I got was about my story, how I got here, what I went to school for, all that jazz. Then I didn't tell you all of 2014, got more questions in my 2015 survey (have you taken it yet?) and decided I needed to FINALLY publish this post! And so I'm finally here to tell you my story.
You can really thank my mom for this post. For a surprise bridal shower gift she made me nine (NINE!) scrapbooks that chronicled my life from birth until now. It is such an amazing gift and one I'm so excited to share with my kids some day! But the other great part about it was, it put all the things I wanted to tell you guys right there, in chronological order! Thanks Mom for helping me get a move on with this post! And thus commence the most embarrassing photos I've ever shared…

"Paper Crafts"
It all started when I was born. No.. ha! We won't go that far back. My story towards Studio DIY really starts in middle school, so I'll summarize the previous years for you. I was always doing crafts as a kid. AL-WAYS. I have four brothers and they all played all the sports and I did all the crafts while I sat on all the sidelines. You see, I didn't get the athletic gene. I did track for a few years once, and was always happy when I came in last because the ribbon was pink. Yep, it's true. (I did dance though!) I was a big animal lover (I wanted to be a zookeeper and a cat house designer at one point. Yep.) and I was always starting fun side projects with my friend Michelle. We had a paper crafts biz which we called "Paper Crafts" (Original, eh?) and we sold our creations on the side of the road, lemonade-stand style! And that was elementary school. Now for the good stuff!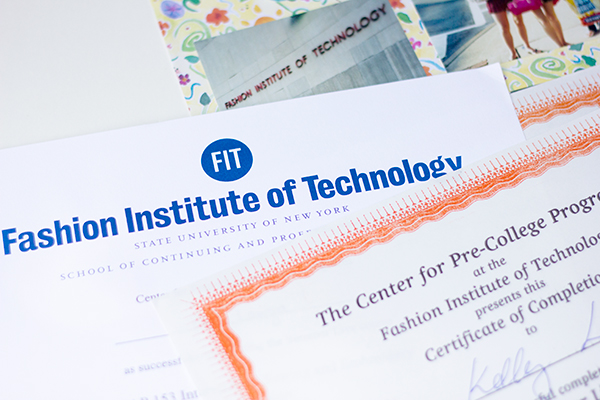 As I've told you before, in 2002 I was diagnosed with stomach cancer (GIST, to be exact. You can read that story here.). I missed most of the 8th grade recovering and during that time I started to get really into fashion design. (At some point I also wanted to be an interior designer, but for the sake of time, I'm gonna cut to the chase that that didn't last long.) I found some model templates online and started sketching clothing designs. I was always a future-thinking kid. So as my love for this new hobby grew, I started researching. Researching fashion schools, researching fashion careers, all that jazz. I finally came upon The Fashion Institute of Technology in NYC and found out they had a pre-college program for high school students. SCORE! It ran in the summers and on Saturdays during the school year. So you better bet I started that very summer, despite still needing some pretty powerful post-surgery medicine, which I would take during the lunch hour. Multi-tasking, people! Overall, I loved the program and it gave me a great taste of what I thought my career path would be… fashion design.
The Other Man in My Life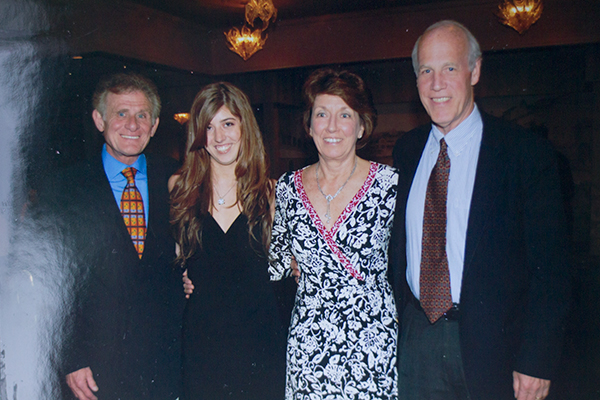 The only picture I have of Mr. Schwartz (left) and I.
Outside of FIT, I enrolled in art classes as 8th grade came to a close, to start building my portfolio for college fashion school applications. This was probably the biggest game changer in my life. My teacher, Mr. Schwartz, had been my teacher in elementary school and he had since opened his own art school. I remembered loving him when I was little and that love lasted! Outside of my family and Jeff, Mr. Schwartz was and is the most important person in my life. He was my mentor, my sounding board and one of my biggest supporters. He let each student take their own path which was something I really valued. We had a class time, but no two students were doing the same project. Everything you see in this post from here on out, and on this blog in general, was because of him! He has since passed away and that has been harder to go through than all that cancer business of years past. He died just short of when Studio DIY really took off and I so wish he was still here to share in it's success!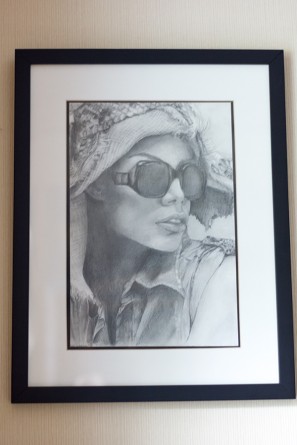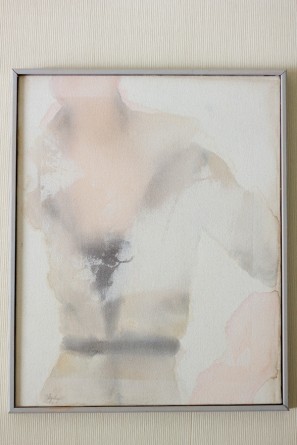 Some of my artwork I did in high school!
As I entered high school, I sacrificed my brief band career so I could take a sewing class. This class is where I really honed my sewing skills. Like Mr. Schwartz, my sewing teacher allowed me to do my own thing. She helped me adapt patterns to my own designs and do some crazy off-syllabus eccentric projects, all because I asked if I could, mind you. ALWAYS ASK! I was so proud of the things I made in that class.
Kid Entrepreneur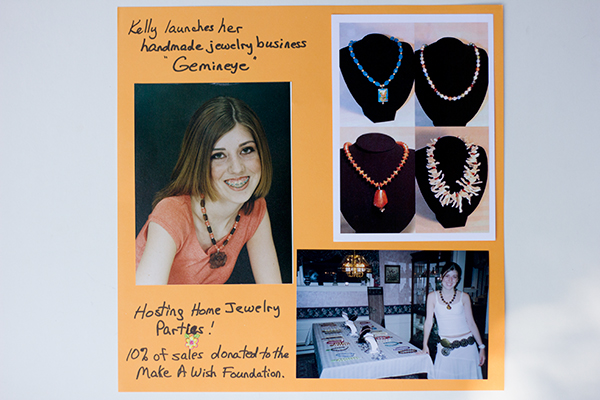 In 10th grade, I started a jewelry business. I had taken a jewelry class at a local bead store and fell in love, and like I always did… I went crazy with it! I sold my jewelry at local craft shows and street fairs. My mom also helped me organize home parties, where we would invite friends and neighbors to our house for a jewelry party! I made a good amount of money doing this (and babysitting my BUTT off!), however I didn't save any of it. It all went to my former expensive designer purse obsession. Bad life choices, kids. Ce la vie.
Amidst my budding jewelry business, I discovered something called Teens in Fashion. It was a contest for teens to design a six-look line of clothing, the winners of which would get the chance to make their line and showcase it in New York Fashion Week! I still remember getting that call that I won. I totally lost it, sobbing on the phone. My collection was inspired by the Greek Isles and you can see the sketches and the real life versions below. I spent most of the summer before my junior year of high school sewing my brains out, along with the help of my sewing teacher in pattern adaptation so I could showcase my very first "line" in Fashion Week! The show was probably one of the coolest experiences of my life. I got to see my real life designs walk down a real life runway on real life models. And then I got to walk out behind them, as the designer. I was only 16, the youngest of the winners! I was interviewed by MTV and pictured in the Daily News. Fame, folks! Ha, I'm joking. But it was really freaking cool for little ol' me.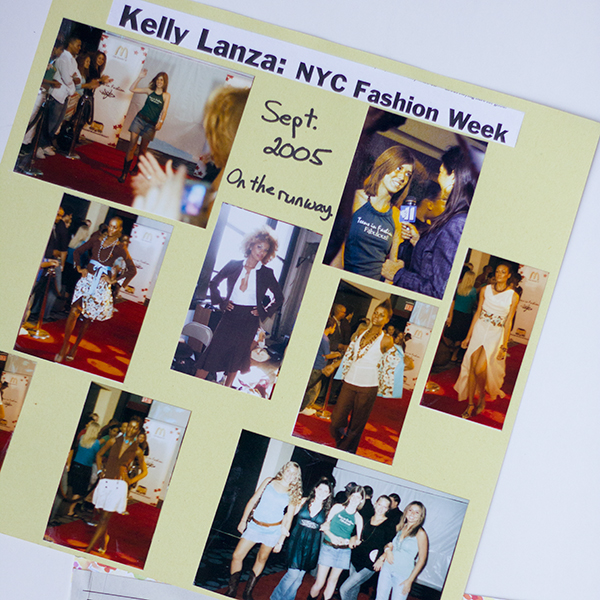 My collection for Fashion Week!
Soon after, I set my mind on a new fashion school of choice, The Fashion Institute of Design and Merchandising in Los Angeles, much to my parents disappointment. And with that in mind, I got to work on making sure I'd be attending FIDM after graduation.
Work the System. Always.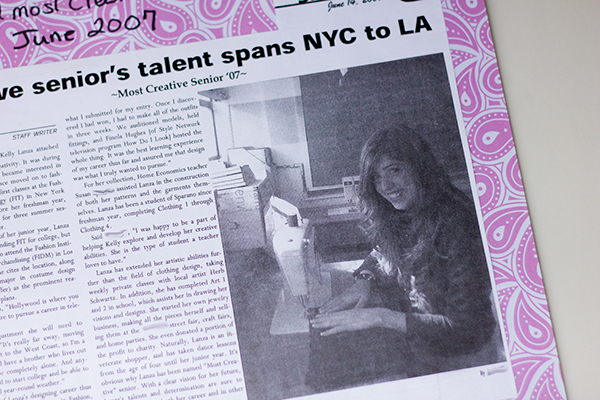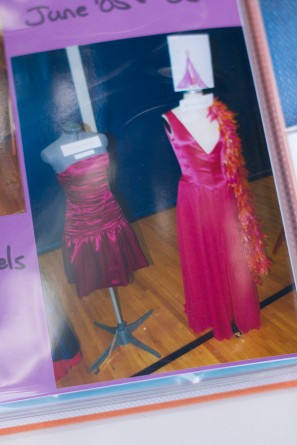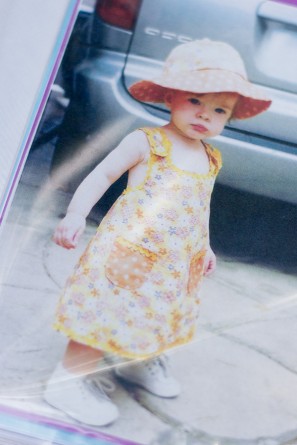 Some of my sewing projects!
In my senior year, I like to tell people I worked the system. I haven't discussed it yet, but I truly despised school. Ever since I can remember, I did. I was very very lucky that school came easily to me. I got very good grades and put in very little effort. I think I read maybe 2 of the 20 books that we were supposed to read, and I would study the night before the test, or the day of. I had my sights set on other things, more creative things. In my mind, school was (and always has been) in the way. A roadblock I had to get around. So when I heard that we had the opportunity to do an "independent study" senior year, I jumped. Mr. Schwartz agreed to sign on as my "advisor" of said independent study so we could work on my portfolio together. I took the bare minimum of classes I had to take outside of my multiple sewing classes and left every day at lunch. SCORE! The truth is, yes I did spend most days at Mr. Schwartz's studio. Were we always working on my portfolio? No. We worked on my portfolio, we did crossword puzzles, we chatted about life and my future career and his newest projects. The life lessons I learned that year from him though, are far better and more important ones than I would have learned in another history or chemistry class. So I'll stand by my bending of the rules till my death!*
Disclaimer: Education is a very hot button topic, and I am not looking to start a discussion on its importance. I am of the belief that school in its current state isn't right for everyone and that everyone should be allowed to choose their own path, with good intentions, rather than have one set for them. I very much respect teachers and all that they do. I will say, however that I think our school system could use a major overhaul. But that's a story for another day!
Long Distance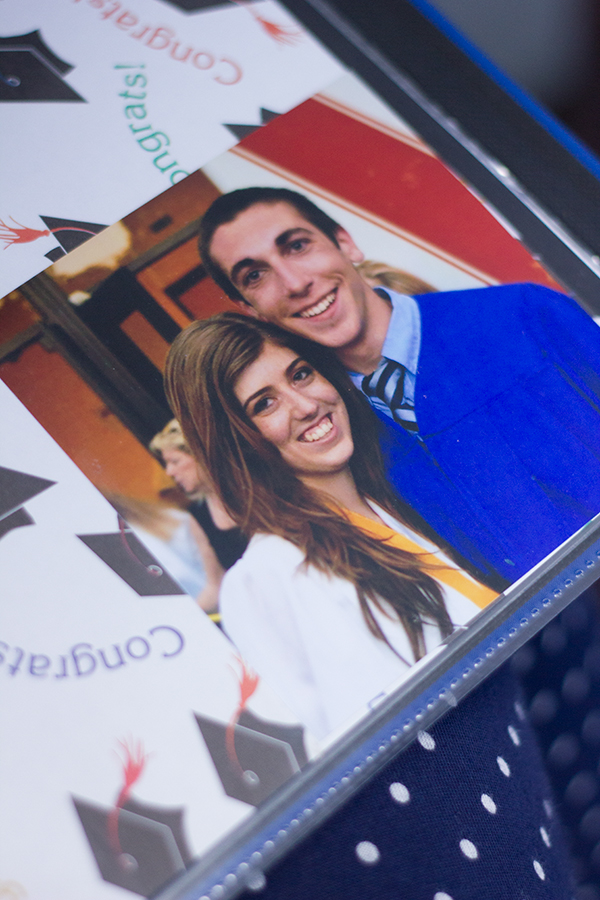 Long story short, I got accepted to FIDM and in the fall of 2007 I moved my life to Los Angeles. That summer before the move, of course, was when I met Jeff and fell in love! Suddenly my dreams to get the heck out of my small town and into Los Angeles weren't as exciting anymore, but off I went while he headed to Washington, DC. I made some great friends and I loved LA, but I did not like the school. After being the only one in my fashion courses who had ever sewn before (Go figure!?), I switched majors to Visual Merchandising, but I wasn't happy there either. I worked for a costume designer on the side, embellishing the costumes for Disney's Enchanted, but the path I was on still didn't feel right. So come June, I packed up all my belongings and moved back to NJ to reevaluate what I was doing. I came to the realization that my creativity was best fostered outside of school, but with parents who very much believed in college education, I decided to go to a regular college and just get it over with, so I had a degree behind me. Just in case.
I decided the right move for me was to follow Jeff to DC. I had already made a great friend there, Lauren, on my visits to see him and it just seemed right. While I waited for my application to be accepted, I spent that fall interning in NYC. My very first internship was for StyleCaster. In fact, I was one of their inaugural interns, when the company was still very much a start-up. After that, I interned in the fashion department at Bridal Guide Magazine, which was the beginning of my new career path… weddings!
In the spring of 2009 I started at American University with my main goal being "get. out." I pushed myself, taking as many courses I could at a time and taking summer classes, and ended up finishing a semester early, believe it or not! I majored in Public Communication and minored in Marketing. I don't want to talk too poorly of my university, but you guys tend to like when I'm honest… I learned absolutely nothing in my major. Marketing gave me a few great ideas to ponder, but the majority of that money… oh how I wish my parents could have it back! If I could do it all over again, knowing what I (don't) know now, I would go to business school. And I would highly recommend that if you feel you 100% need to attend college, but you don't find school fosters your creativity, major in business. You'll use it.
My First Blog
In typical "me" form, I started a side project. A blog! I had been reading wedding blogs for quite some time and was obsessed so I started my own, Notable Inspiration. It was through this blog that I got invited to a wedding seminar called Making Things Happen. Another game changer for me, this is where I met two of my future employers and friends, Holly Chapple Flowers and Bellwether Events. On the weekends, I assisted Janice with weddings. It was a lot of fun, but I quickly discovered wedding planning wasn't for me. During the week, I helped with admin tasks for Holly and absolutely loved being a part of her flower and kid (She has 7!) filled world.
As I entered my senior year of college, I decided it was time to work the system again. I wasn't learning anything in my communications classes so I asked if I could do an independent study in place of several of them. Luckily, they were receptive, and I started my independent study… building… you guessed it, Studio DIY! As a part of the study, I took web development classes and was assigned a few books to read. The first version of Studio DIY was born, and never saw the light of day. But I learned a heck of a lot more than I would in another class telling me "the media is changing."
I graduated in December of 2010 but stayed in DC through the spring semester while Jeff finished up his final courses (though really it was so I could spend a few extra months getting to see Lauren and my other roomies every day. Shhh!). I began working for a DC wedding blog called United With Love while simultaneously working with my former web development professor to build the real first version of Studio DIY.
Studio DIY – The Party Starts!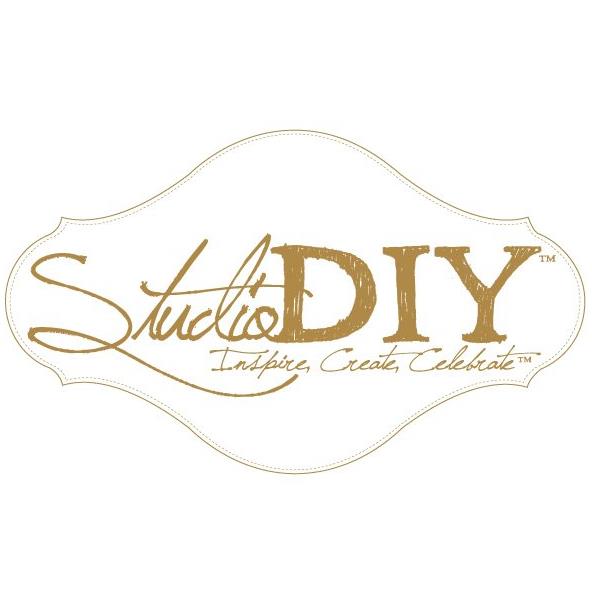 After our official graduation in May 2011, Jeff and I set our sights on Los Angeles and moved out here in June. I continued working for United With Love along with a handful of other wedding-oriented businesses while I prepared to officially launch Studio DIY. I launched the blog in November 2011, with a handful of "sponsors" to whom I gave a three month trial and some wedding content. In case you haven't guessed, I originally intended for this blog to be more of a wedding blog, but quickly learned my passion was a bit more broad. And now that I've gone through my own wedding, I'm so glad I didn't stick to just that topic. PHEW!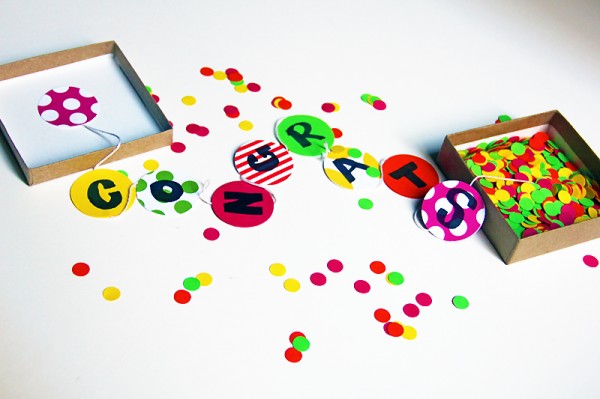 Some of those sponsors I gave free trials to decided to stay on as paying advertisers and I continued to curate DIY real wedding features and DIY projects. This was one of the first projects I made that was noticed by more than the few people actually reading the blog. I remember Melanie featured it in one of her Babble round-ups and it was THE HIGHLIGHT OF MY LIFE! That project was colorful, fun and party oriented and I think it was what made me realize that that is where my niche should be. I continued to work at my various freelance jobs and gained a few contributor positions. Sponsored posts gradually started to trickle in and I'd say around Valentine's Day 2013 is when things started to get very consistent and I started focusing more full-time on Studio DIY later that year.
One of the most common questions I get is "How did you grow your blog to be a full-time job?" And I find it a very hard question to answer. What did I do? I put out quality, consistent content that stuck to a strict style. That developed a strong brand. A brand that sponsors could trust, and that they knew what they were getting, and a brand that people could recognize. Sure, I did guest posts and I contributed to get my name out there, but what a lot of people don't tell you when they hire you as a "contributor" is that it breeds very little click-throughs and thus doesn't really build your traffic much, in most cases. I went to Alt Summit, WAY out of my comfort zone and Nole (who I contribute for) was the only person I knew. I actually vividly remember sitting down next to Chelsea at one of my first sessions there and awkwardly introducing myself and then being all "OMG! I LOVE YOUR BLOG!" Now I get to call her one of my good friends! Crazy, right?
Producing quality content got me featured in various round-ups which built my traffic, and I continued along my path, slowly and organically growing. The only thing that has ever happened with Studio DIY that was not gradual and organic was being featured by Instagram. That netted me about 30,000 followers… but I gained all other 70,000 myself. So my answer to that question is, there's no quick way to the top. Decide on what your brand should be, build the HECK out of it and be CONSISTENT. Live your brand. Network, even when it's terrifying. And always be kind, grateful and humble. Those are really the only tips I can give to answer that Q.
But for some more tips on getting started + building a business…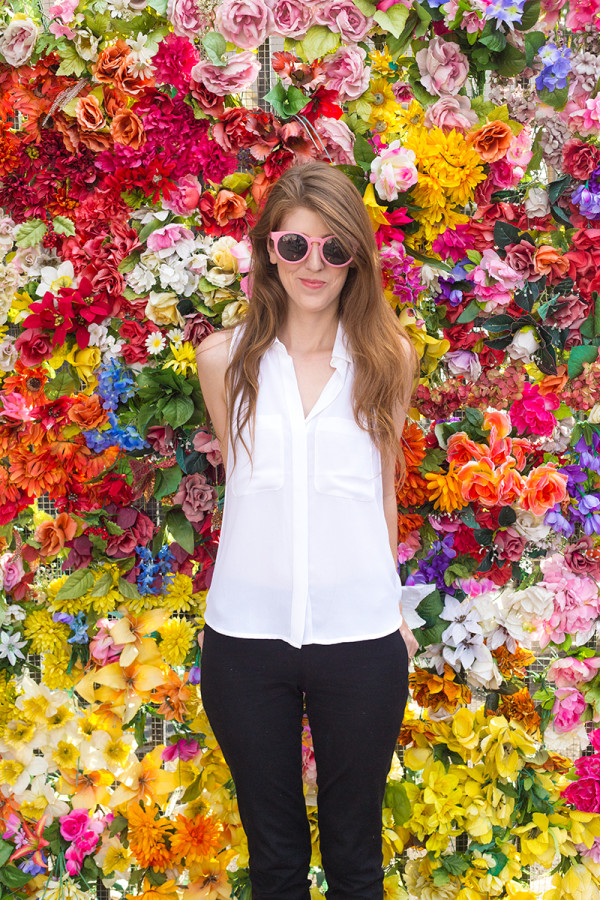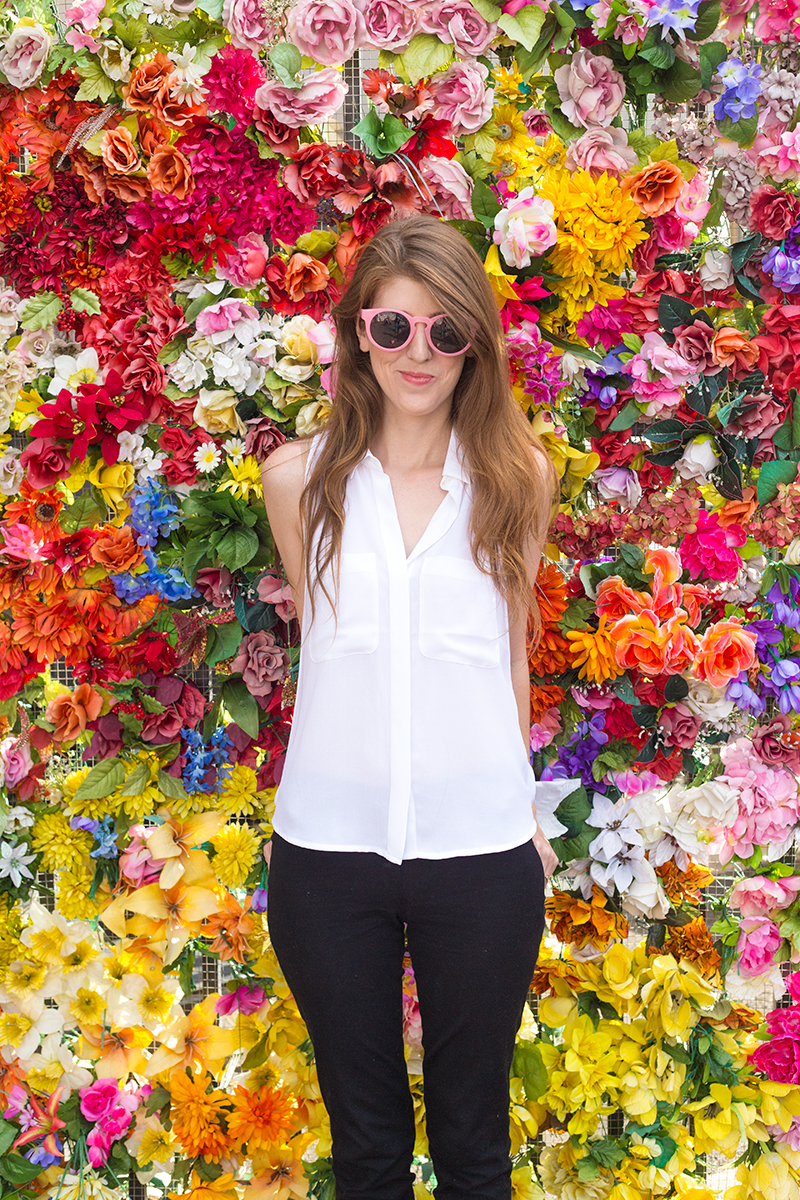 1. Work the system. This is my NUMBER ONE TIP (!) for those of you who are high school or college-age readers. If you know that you want to do something that you can't learn by the curriculum your school has laid out for you, get creative. It NEVER hurts to ask. Ask about independent studies. They'll usually be impressed that you have the initiative to do so and in my case, they always said yes.
2. Don't just rely on school. This is another one for those still in school. Work. Or intern. Or create your own job. Or all three. If school isn't fulfilling your creativity, find it elsewhere. Take up a hobby and turn it into a small business, work retail at a store in line with the area you want to focus on, intern at a local company with similar goals. Be a self starter. It's important if you ever want to go into an industry like blogging.
3. Own your brand. This is the single most important thing I did to grow Studio DIY to what it is. I figured out what I wanted the style to be and I became VERY strict on what I featured in order to stick to it. If I have to (or want to) use a product that doesn't have color, I add it in in my styling. Because color is my thing. Without color, a post on my blog would feel weird. Dark and moody is not my style. Dark wood, dramatic lighting… that would be weird. So I don't use those elements. Think about everything from the design to your social media posts to your styling props and don't let anything slip. Similarly, develop and own your voice.
4. Work your butt off. Any book you read by an entrepreneur, I've read #GIRLBOSS and Barbara Corcoran's book recently and loved them both, they work their BUNS off. They know what they want, they know their brands and they work hard to get them. Ain't nobody got time for laziness here.
5. Be scared. If you aren't scared, you aren't progressing. I was terrified when I left each of my freelance jobs that I would be broke the next month. I'm still terrified when I send an important email, hire a new employee, sign a new studio lease. But without doing those things, I wouldn't have grown. If you are comfortable, something is wrong.
I think I've hit my writing quota for the year now, eh? And I still have a survey recap to discuss next week! If you haven't taken it yet, be sure to weigh in. Thanks for listening, and to those of you who had asked this question over a year ago… thanks for being patient with me! Excited to see where the next 25 years take me (and us!)!