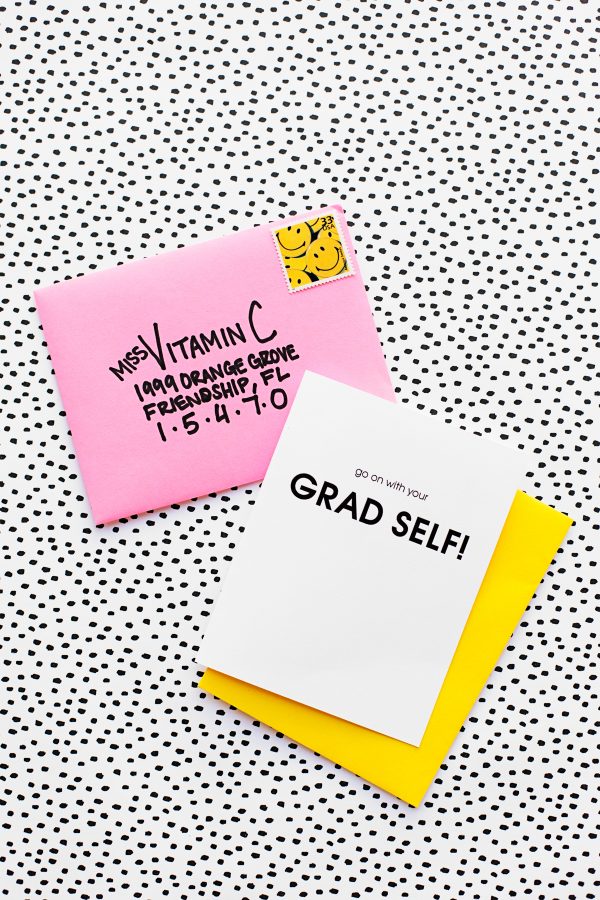 We're right in the thick of graduation season and I bet there's a good chance you know someone graduating, yes!? We thought it would be appropriate to have printable graduation cards as this month's stationery freebie and we worked with Alex of Chez Gagné because her always hilarious style seemed to be fitting. Because what people don't tell you is that graduation is actually just a code word for entering adulthood. 😉 Haha!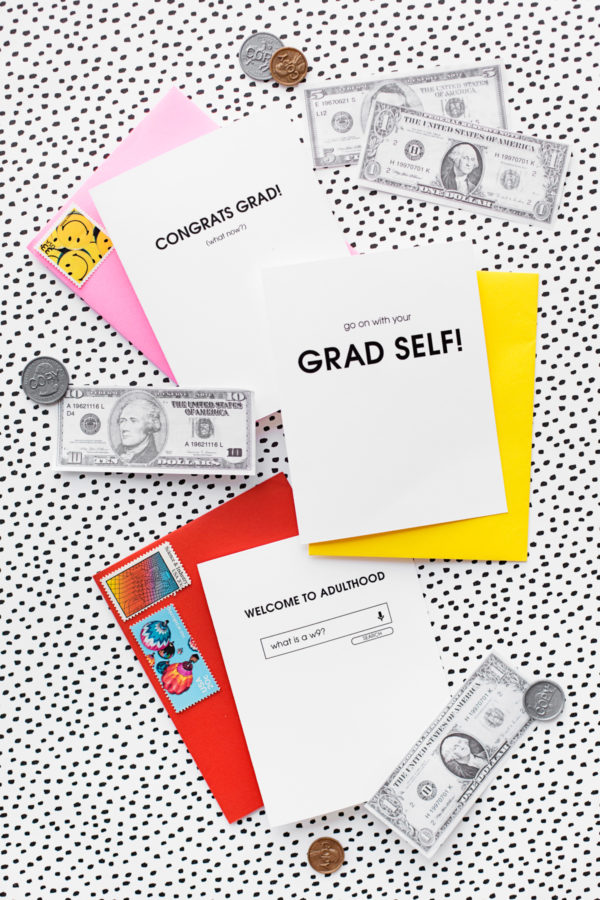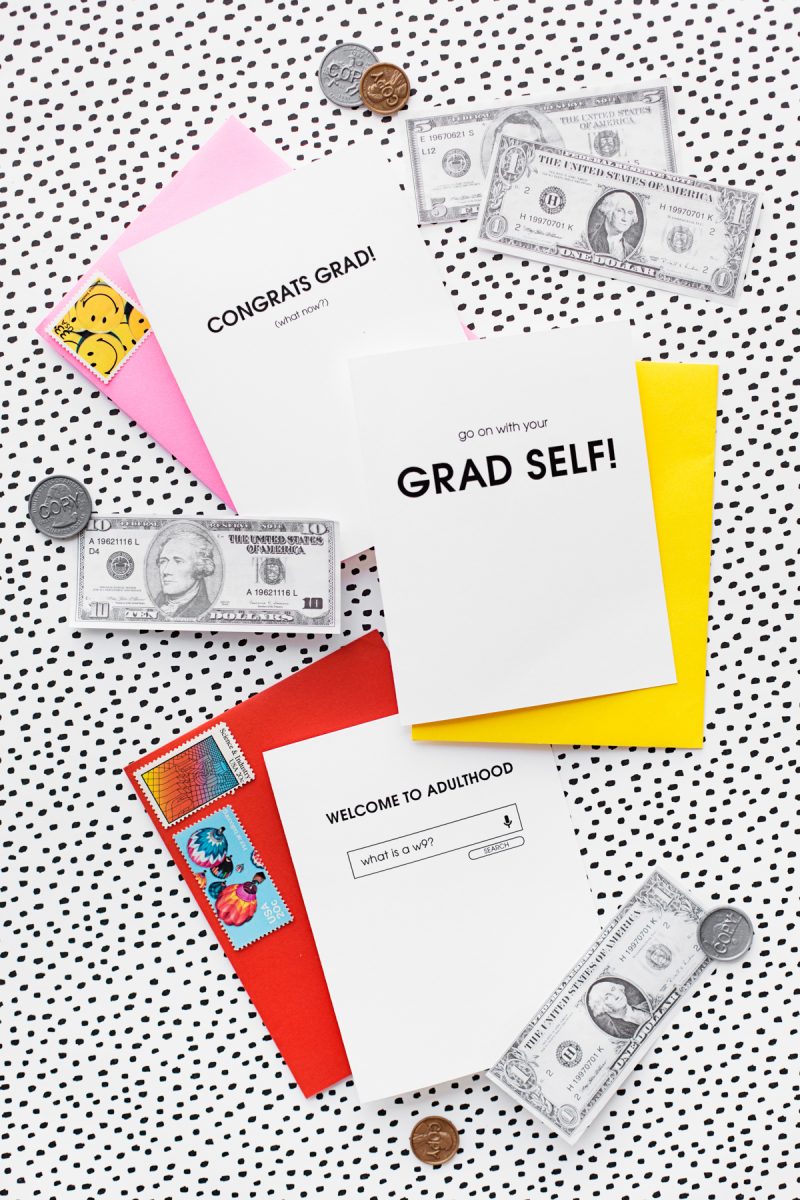 To download + print the adulthood card, click here.
To download + print the Grad Self card, click here.
To download + print the Congrats Grad card, click here.
Photos by Jeff Mindell | Card Designs by Chez Gagné
If only someone had given me that w9 card when I was graduating….! You guys have to check out Chez Gagné's cards and wine tags. This is a personal fave of mine. Hmm… wonder why? 😉
By the way, if anyone gets the envelope reference/connection here, we're destined to be besties.