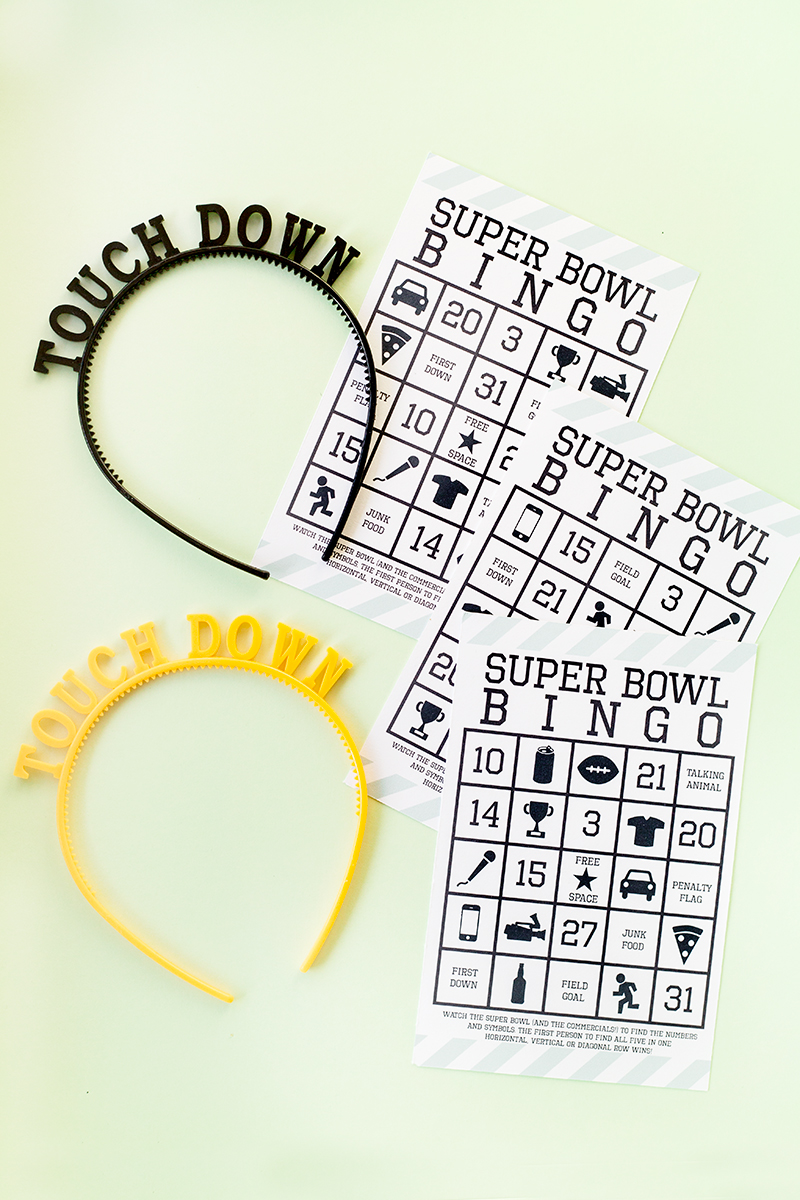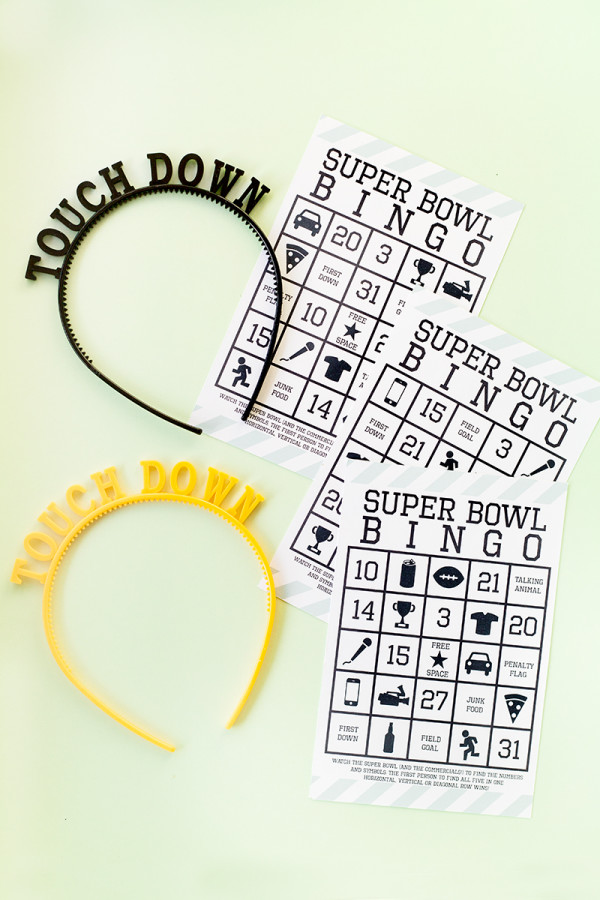 It's that time again dudes and ladies! The teams have been determined, the day has been set, the half time show has been planned (Fact: That's really all I care about.) Now get thee some Super Bowl bingo!!! Let the kids get involved during game time… and hey, maybe even a few adults too! And a fun little something extra this year… Better Homes & Gardens featured my annual printable in their latest issue!!! You can pick one up at the store or check out the online version here. BA-BAM! Now scroll down and download that Bingo!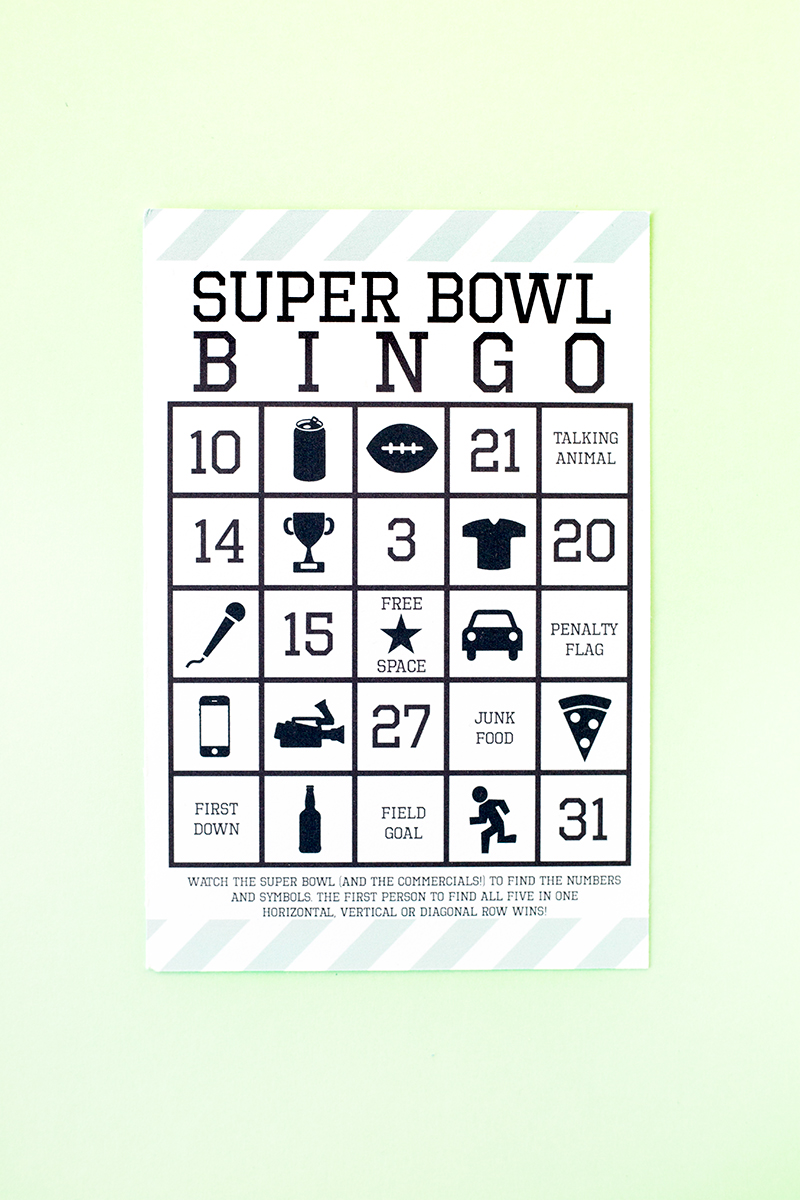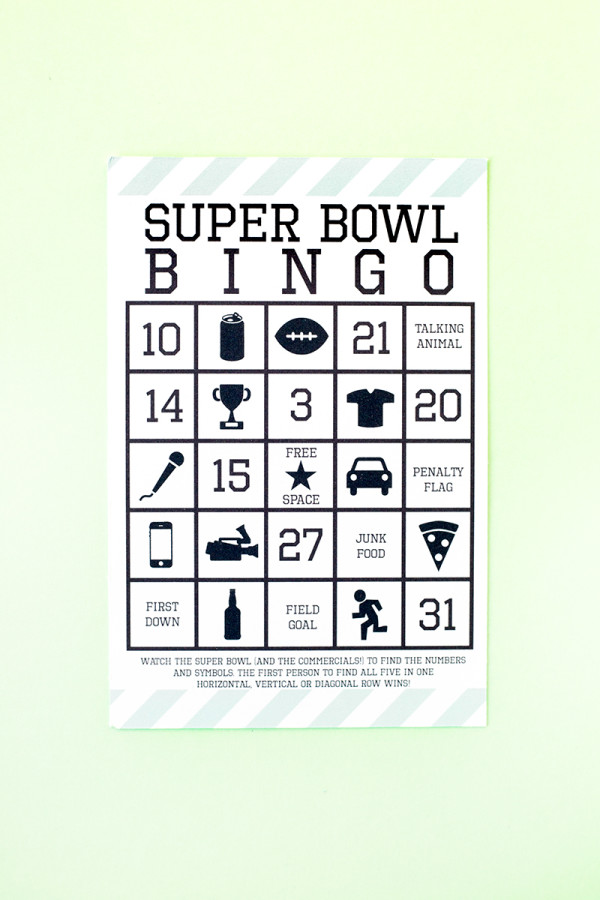 Click HERE to download the Super Bowl Bingo cards!
Cut them out, pass them around and use candy (my recommendation, of course!) to mark off the items you see!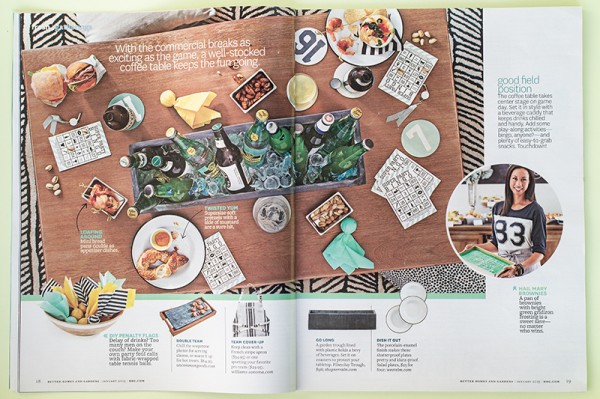 All Photos by Studio DIY
I've got one more Super Bowl project coming at you this week and… it involves balloons! Stay tuned!