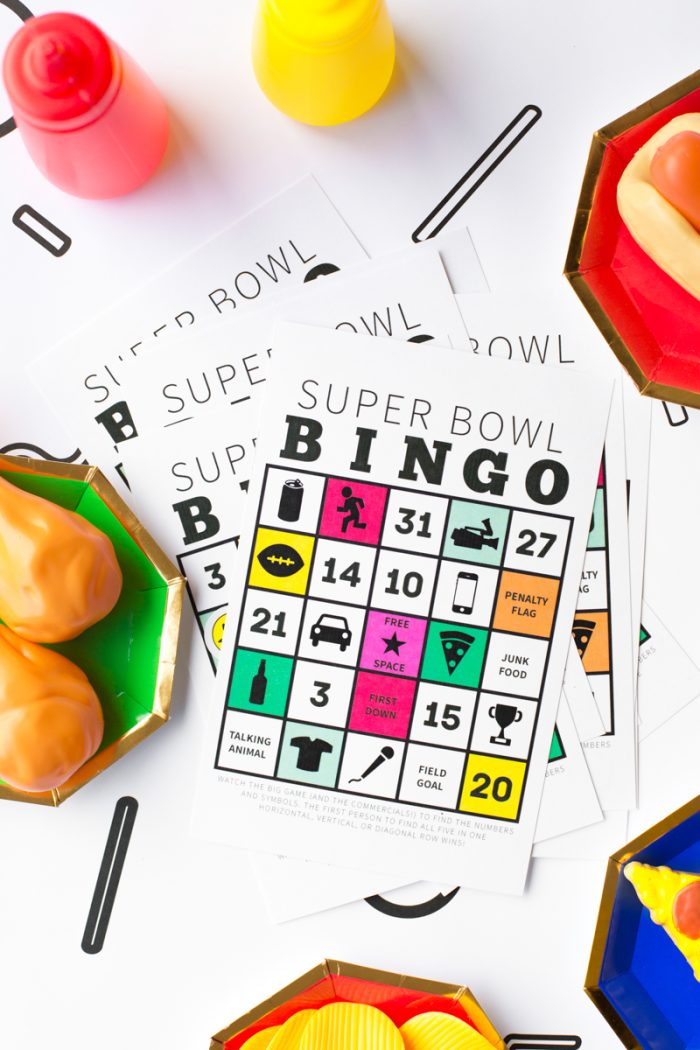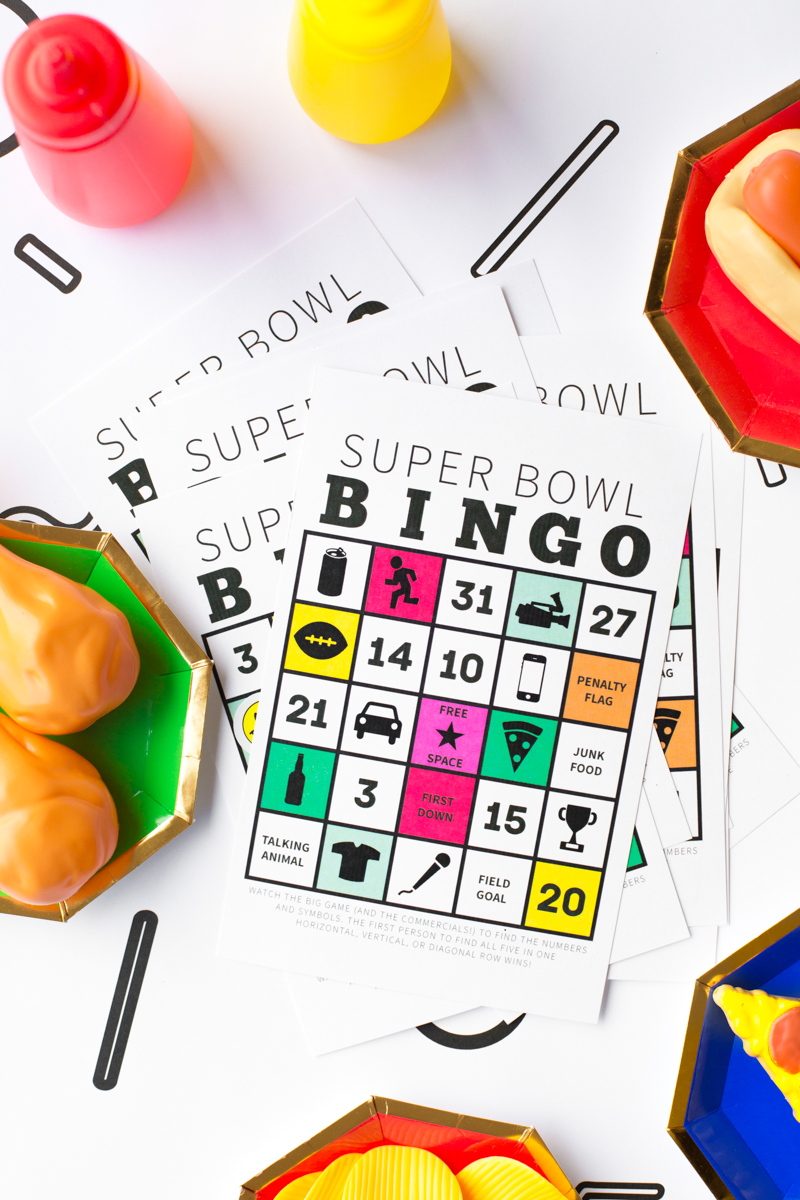 Perhaps not everyone at your party for the Big Game is a football fan, so print these free printable Super Bowl Bingo cards to entertain them! Find the items and numbers while watching the game and the commercials to win – prizes or just bragging rights!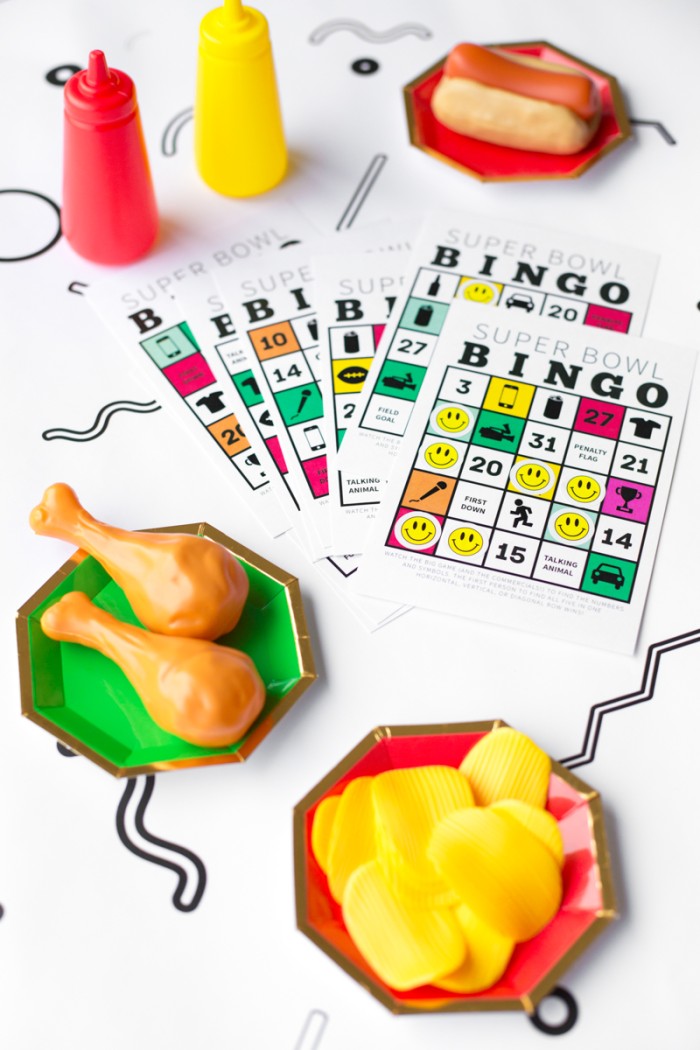 How To Print Your Super Bowl Bingo Cards
Click the button below to download your free printable Super Bowl bingo cards and print them on your home printer!
There are 10 Bingo cards total so everyone can play!
I like to print Bingo cards on a thicker cardstock paper so they are more durable for repeat games, but regular printer paper works just fine too! You can print these on any standard Inkjet or Laser printer at home, or at your local print shop.
Cut the cards apart using the trim marks as a guide!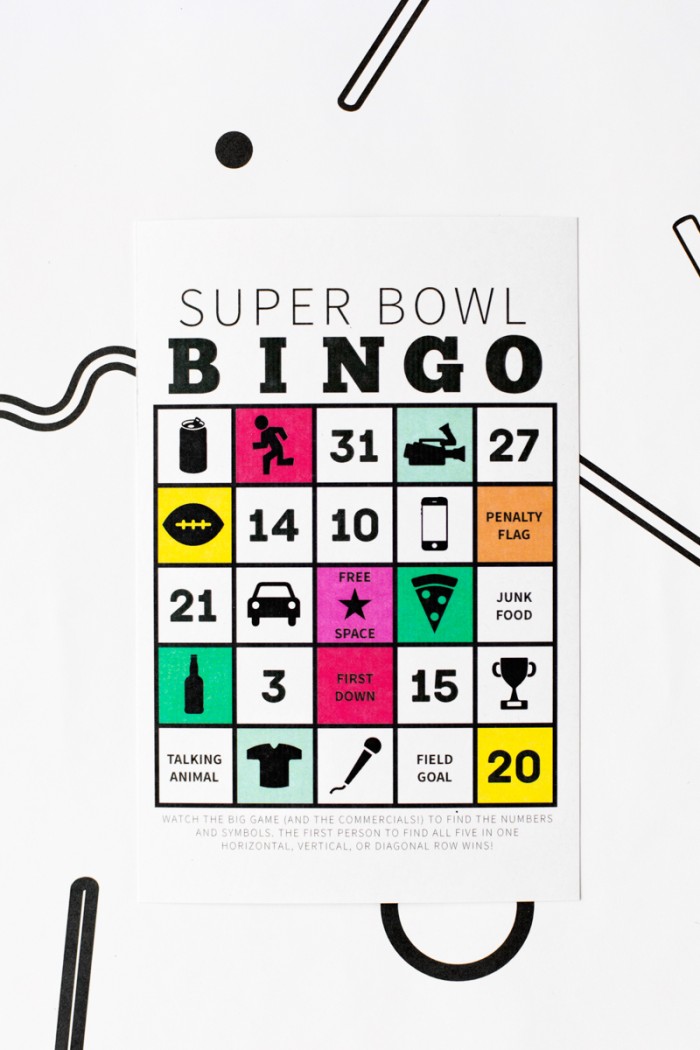 How to Set-up Your Super Bowl Bingo
Here's how to play Super Bowl bingo with your guests!
Every guest gets one card. There are 10 cards total and each has instructions printed on the bottom for how to play!
Provide coins, candy, game pieces, markers or stickers for people to mark off the items they find.
Decide ahead of time if you want to have prizes for the winners. Here's some fun Super Bowl Bingo prize ideas:
Candy, chips or other snacks
Six pack of beer
Funny trophy or crown from the party store
Hat or T-shirt from one of the Super Bowl teams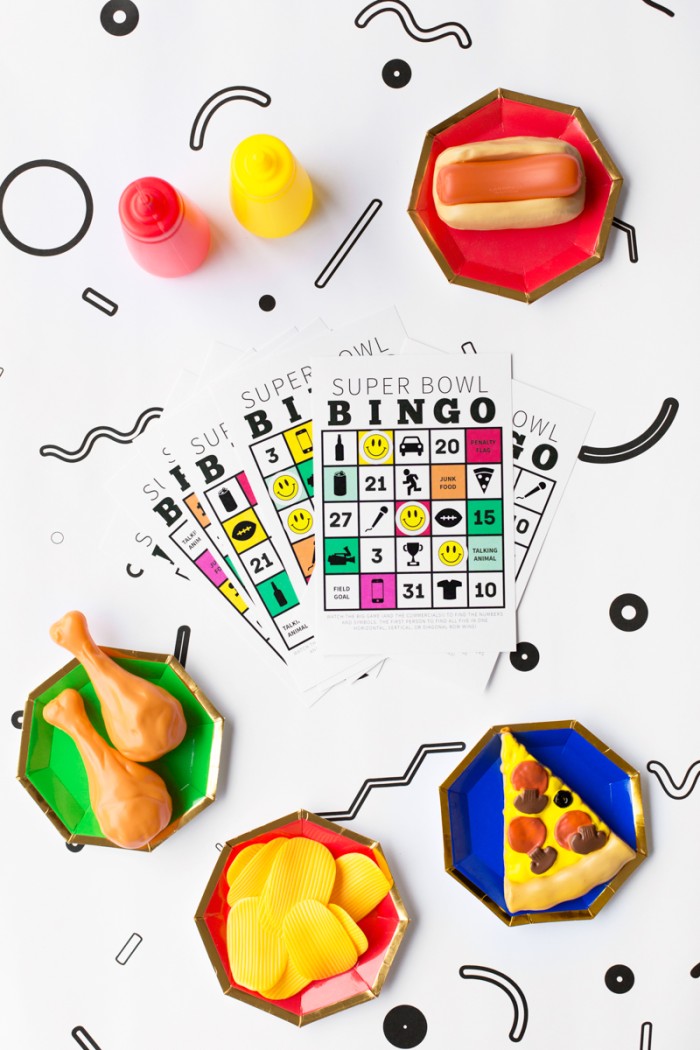 How To Play Super Bowl Bingo
Decide ahead of time how you want to play. To win, guests could get five items in a row (horizontally, vertically or diagonally) which is typically how you play bingo. This is also noted on the card themselves!
But feel free to switch it up! Ask guests to just get the four corners or an "X" across the board.
Guests can watch the game, commercials and half-time show to try and spot the items on their card. They can mark each they see off with the provided markers of your choosing.
They can get creative! Perhaps they spot someone holding a beer in stands, instead of seeing a beer in a commercial. Or they see one of the numbers during the commercials instead of on a player's Jersey. This is what makes the game even more fun!
Once a guest gets five in a row, they shout "BINGO!" and you can check their card and give them a prize, or simply crown them the winner so they can brag all night!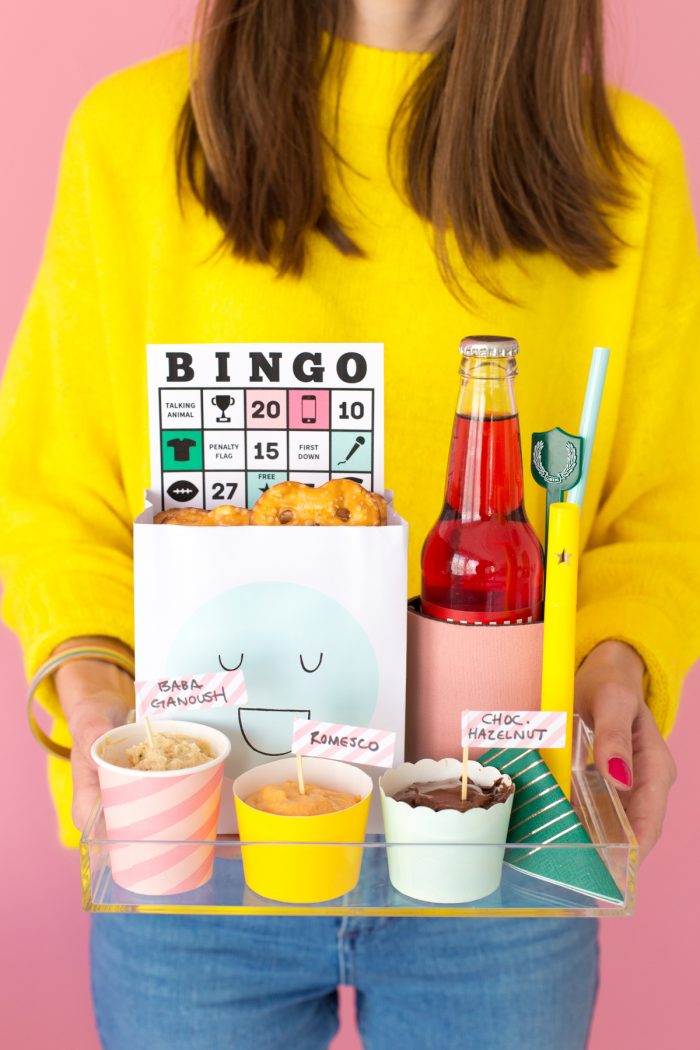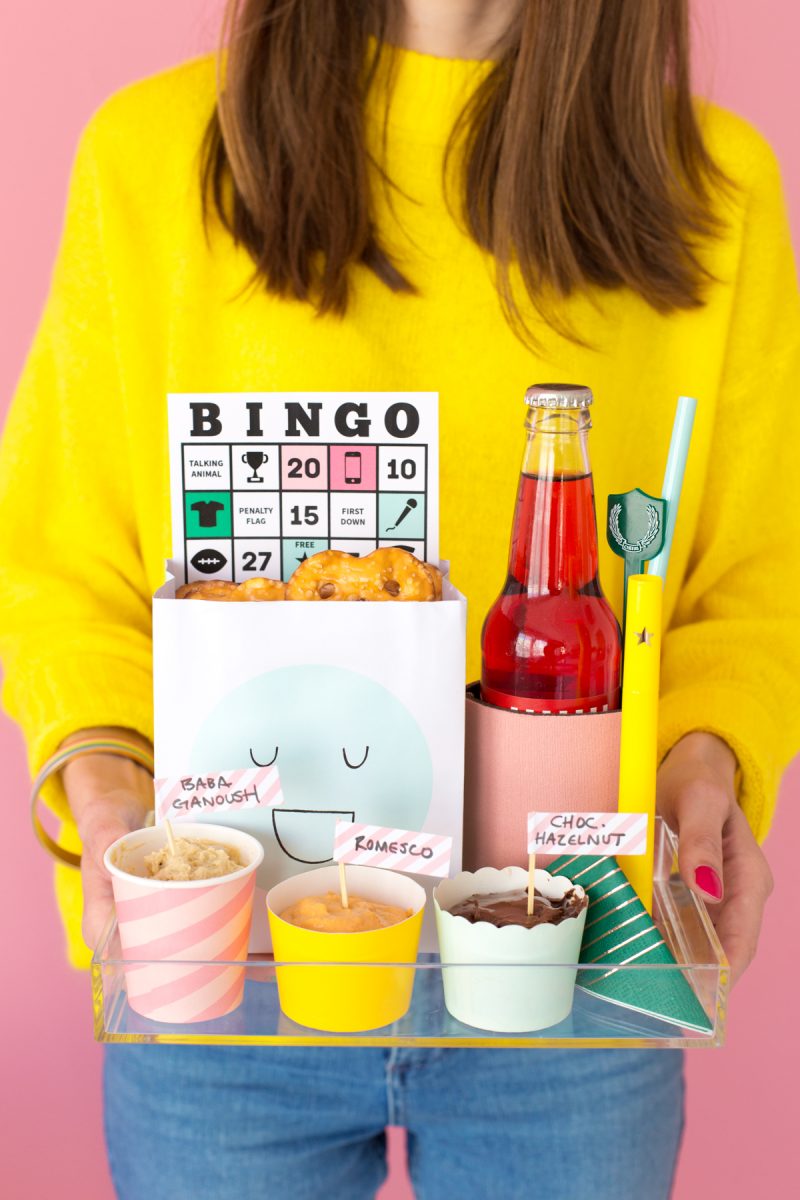 More Super Bowl Party Ideas
Here's a few more ideas to pair with your Super Bowl Bingo for the big game!
Photos by Jeff Mindell | Printable Design + Styling by Annie Steward | Creative Direction by Kelly Mindell
We often get asked about the play food pictured with the Bingo cards, which can be purchased HERE! Great for kids, and also fun props for Super Bowl parties!
Happy Super Bowl-ing!!!