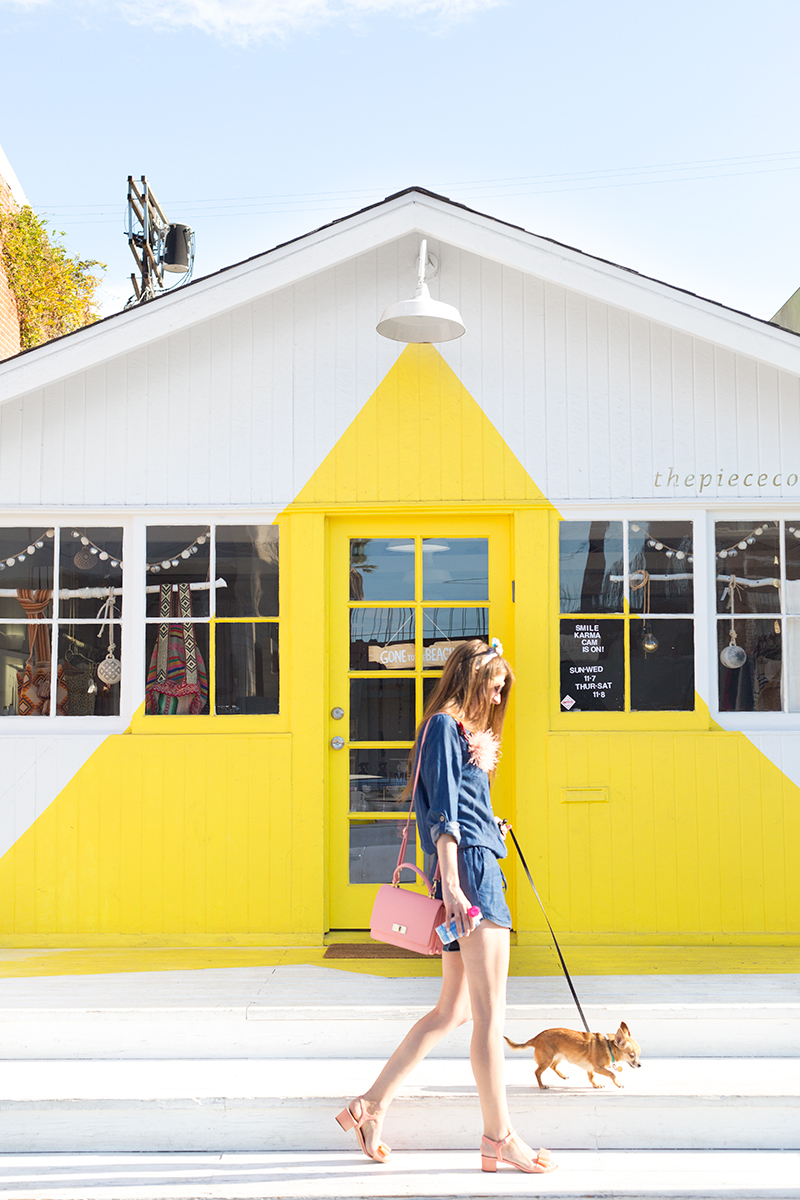 Abbot Kinney in Venice, trendy as it may be, is one of my favorite places in this city of ours. In fact, it's usually the first place we take any visitors we have. For months now, Jeff and I have been talking about how we'd love to just take a walk down the street and wander. There are so many beautiful colors and store fronts lining the boulevard, and when we're there we're usually shuffling out-of-towners through our favorite stores or attending an event. We never really get to just take in the sites. SO! When ZICO Coconut Water (A grocery list staple in our house, mind you) approached me about their latest healthy living campaign called #ZICOHour (just in time for gaining an extra hour this weekend!) and asked "What would you do if you had an extra our in your day?" I thought, "Well, I'd probably take a little time to stop working and start exploring!" So that's just what I did! It's rare that I find myself at a colorful wall or in a favorite store without a DIY project to shoot or a party to shop for, and it was so AWESOME to spend an hour just taking it all in. Of course, now I want to go back and shoot some projects there but… c'est la vie! Here's a few snaps from our morning adventure.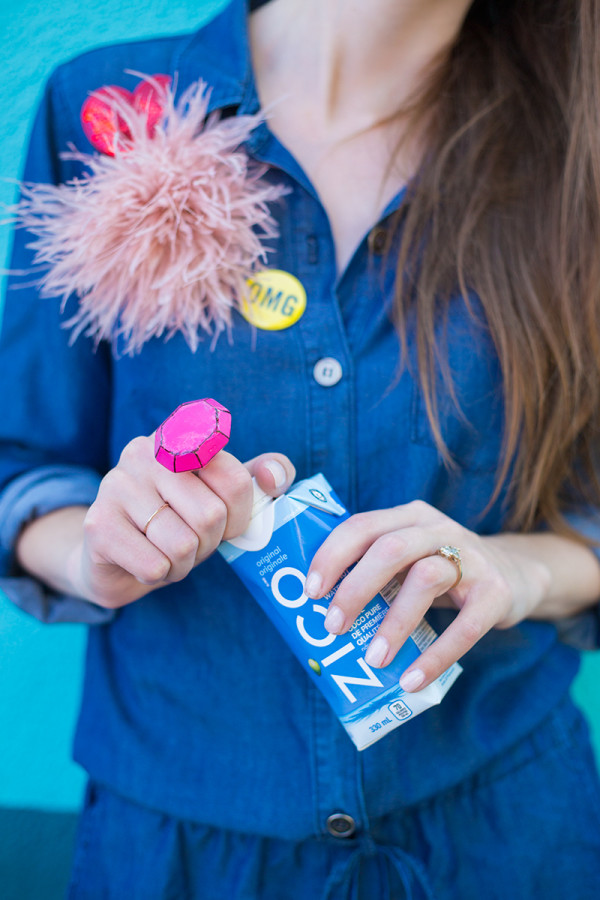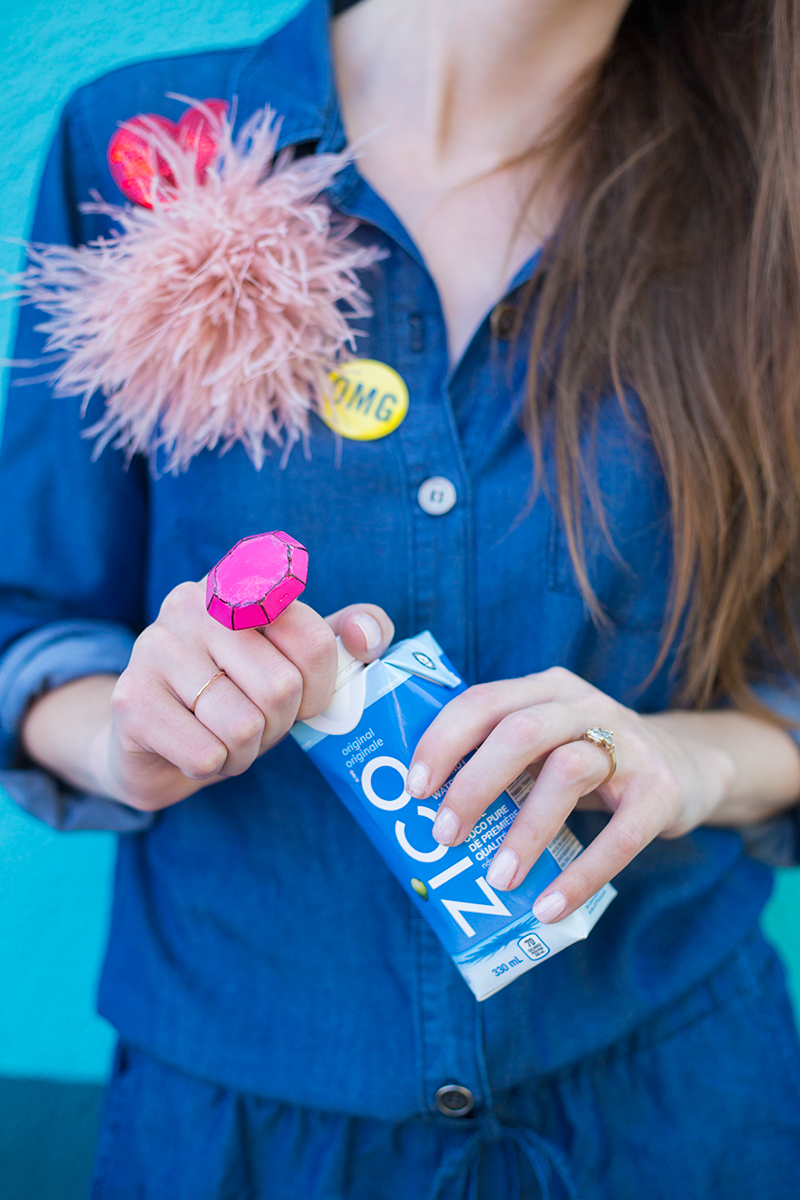 ZICO sent over their original coconut water and pineapple flavor (I know, it's like they know me!) for us to try. Jeff drank half of 'em before we even shot. Boy loves his coconut water! Both were delicious and one bottle has as much potassium as a banana! Which is great, seeing as I hate bananas. 😉 With how hot it's been lately and how much I've been running around between work and wedding prep, hydration has been my enemy… so I was happy to have this with me on our excursion!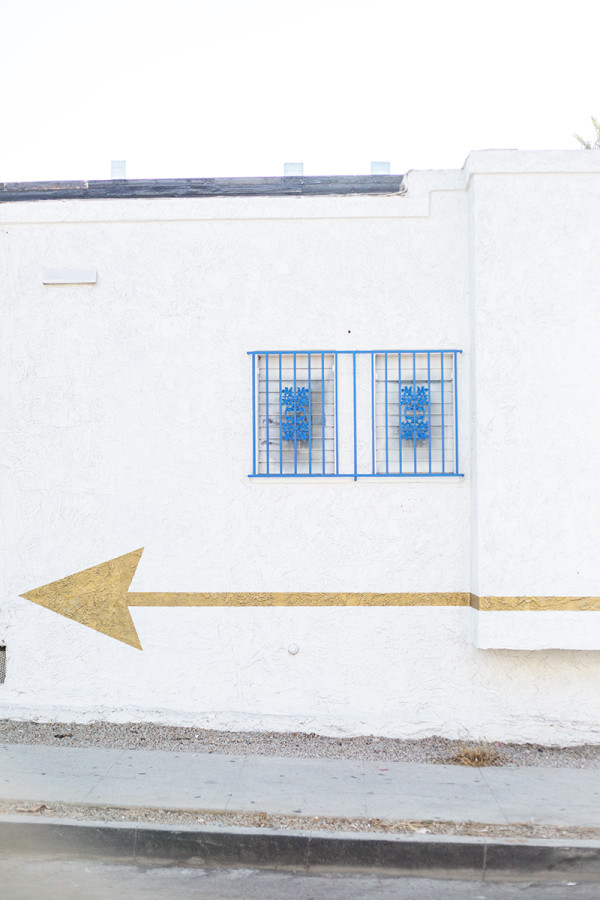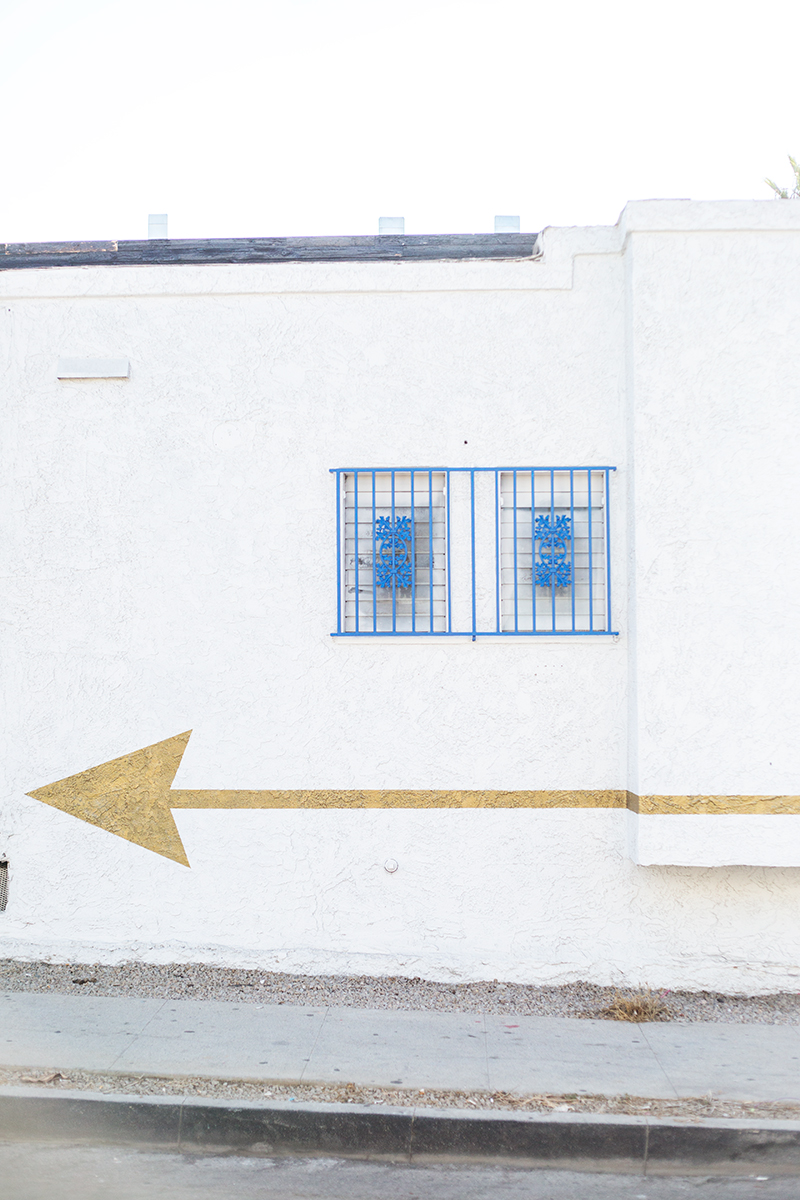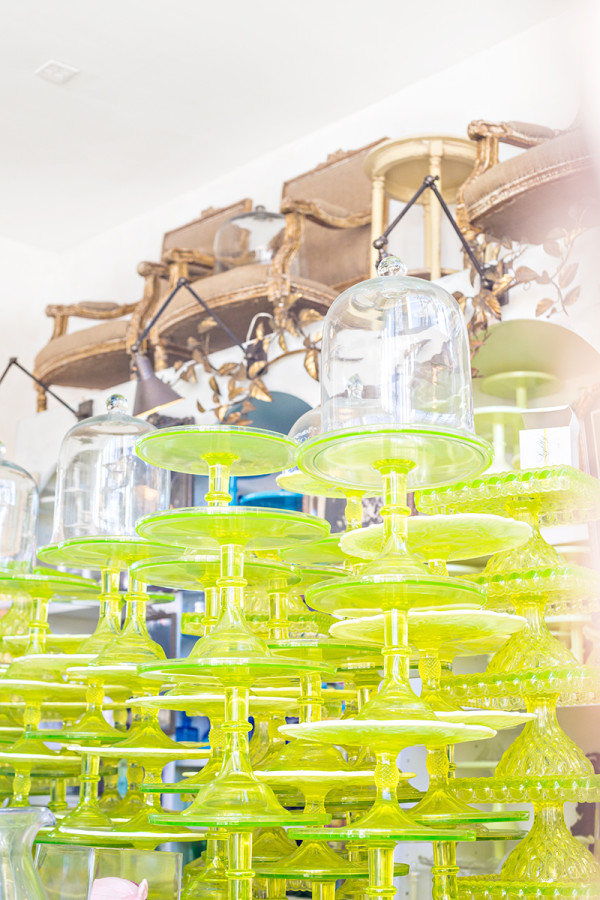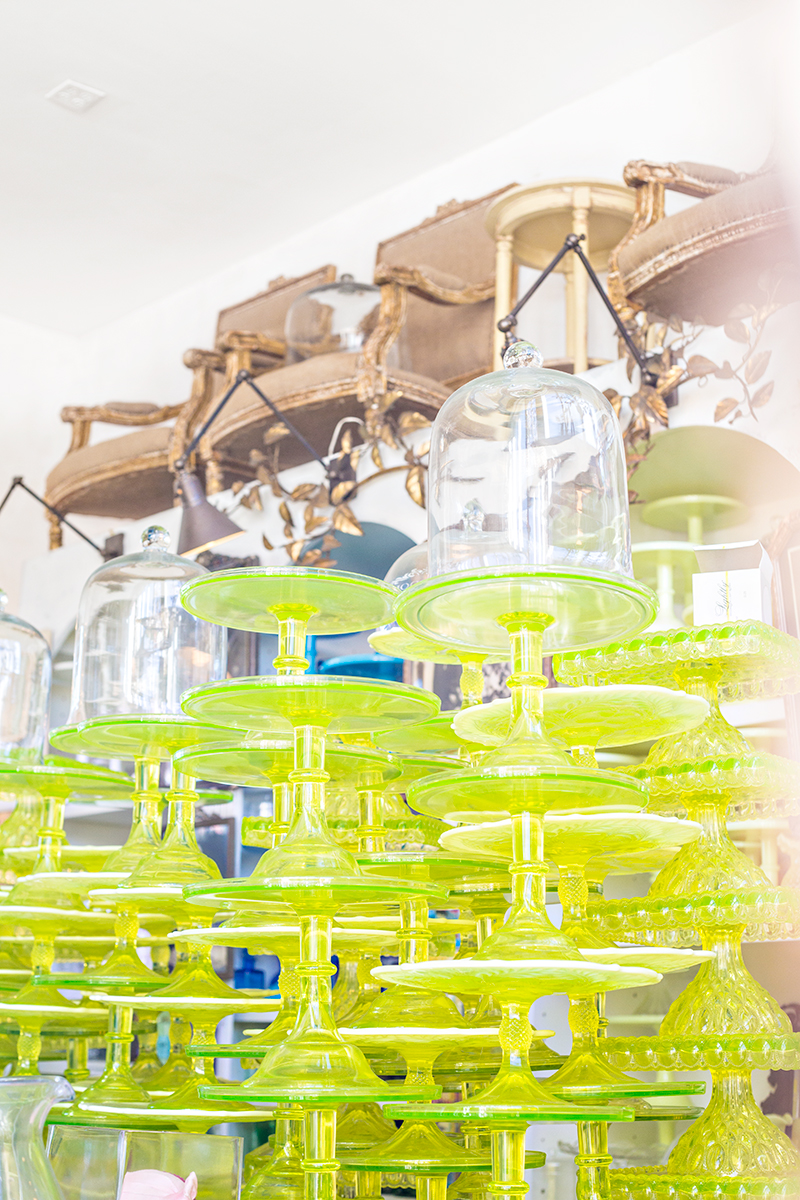 If you are ever on Abbot Kinney, Bountiful is a store worth stopping in. They have cake stands in all colors stacked floor to ceiling! It's quite the sight. I'm loving all over that color right now! Could you imagine a wall at Studio DIY HQ like this!?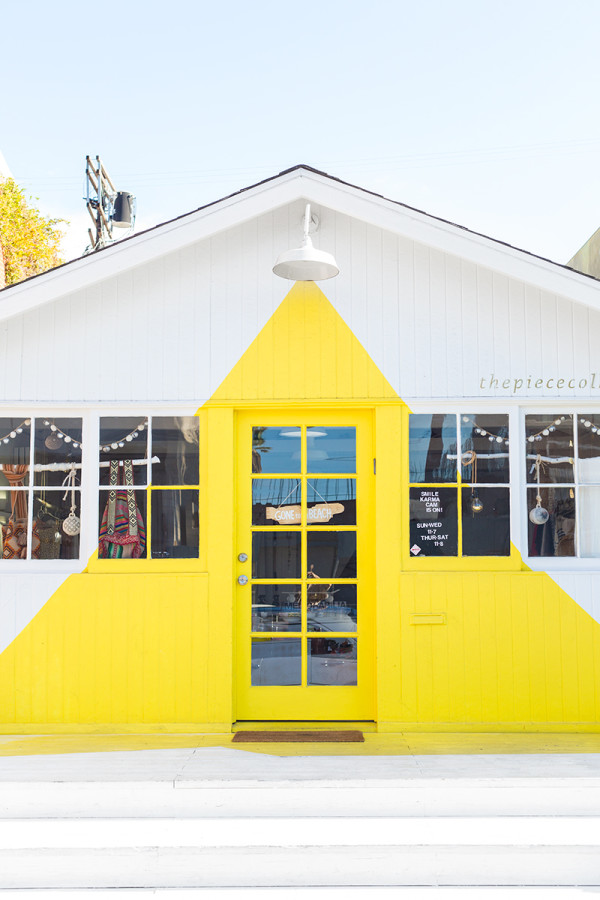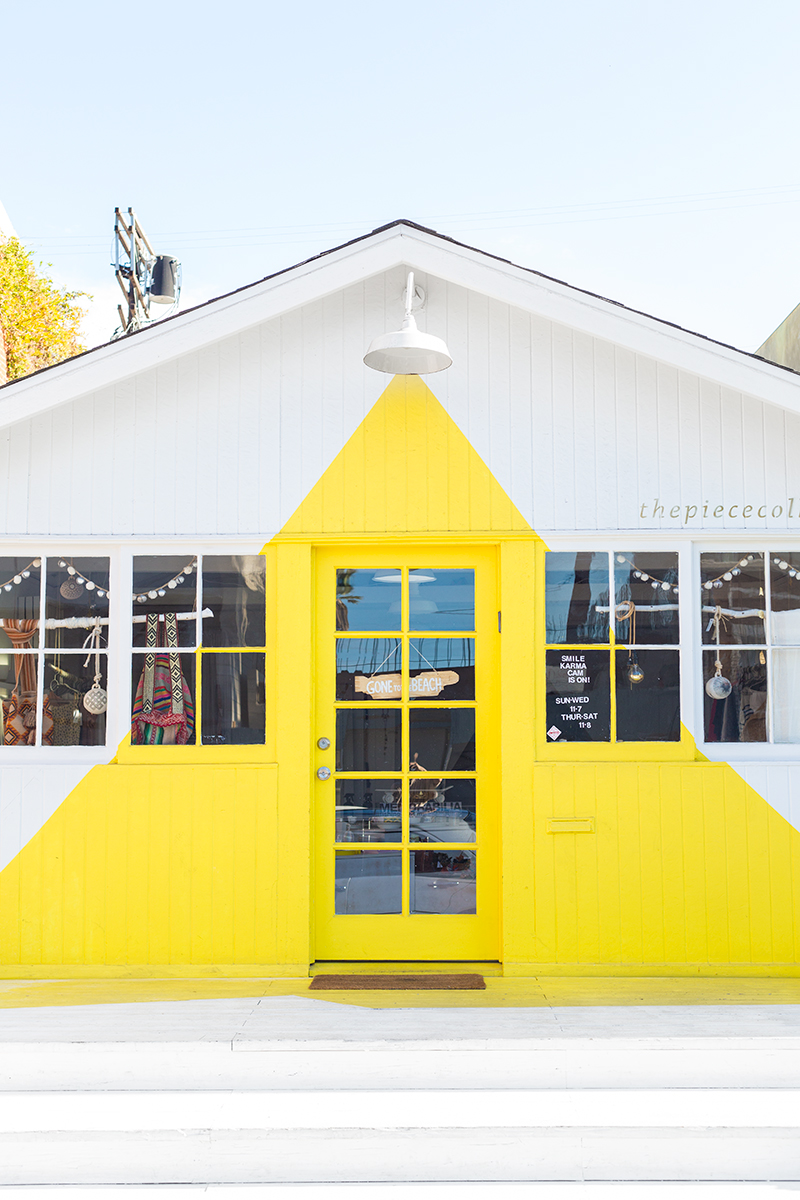 I had to limit myself to only three photos of The Piece Collective's store front. I MEAN, this yellow!? I want to paint the front of my someday house like this. The goodies behind that door aren't too shabby either.
These two walls, above and below, are across from each other. It's like heaven for Jeff, who's favorite color is blue.
And I couldn't leave the street without a stop in my favorite shop, Urbanic. I never leave there empty handed. Ever. It's a true paper lover's dream.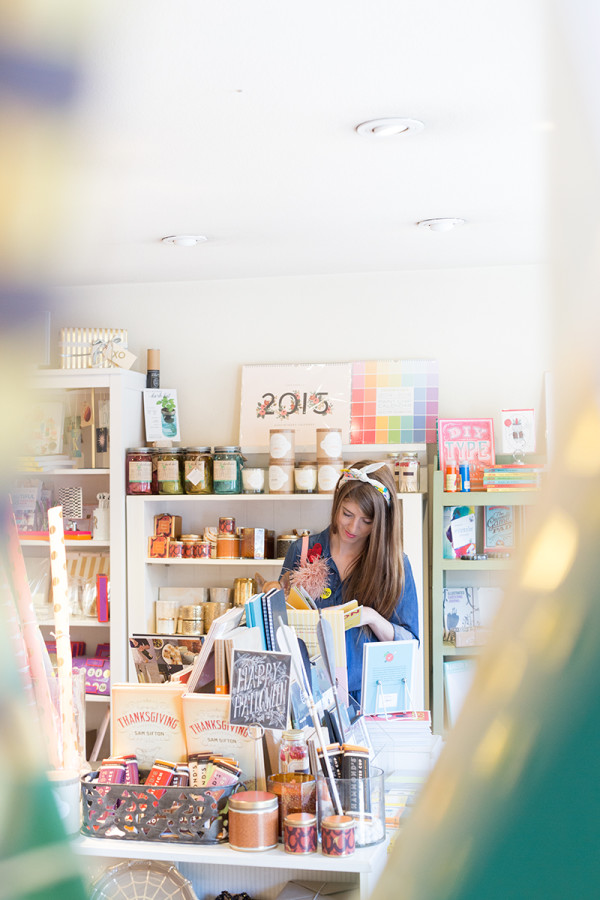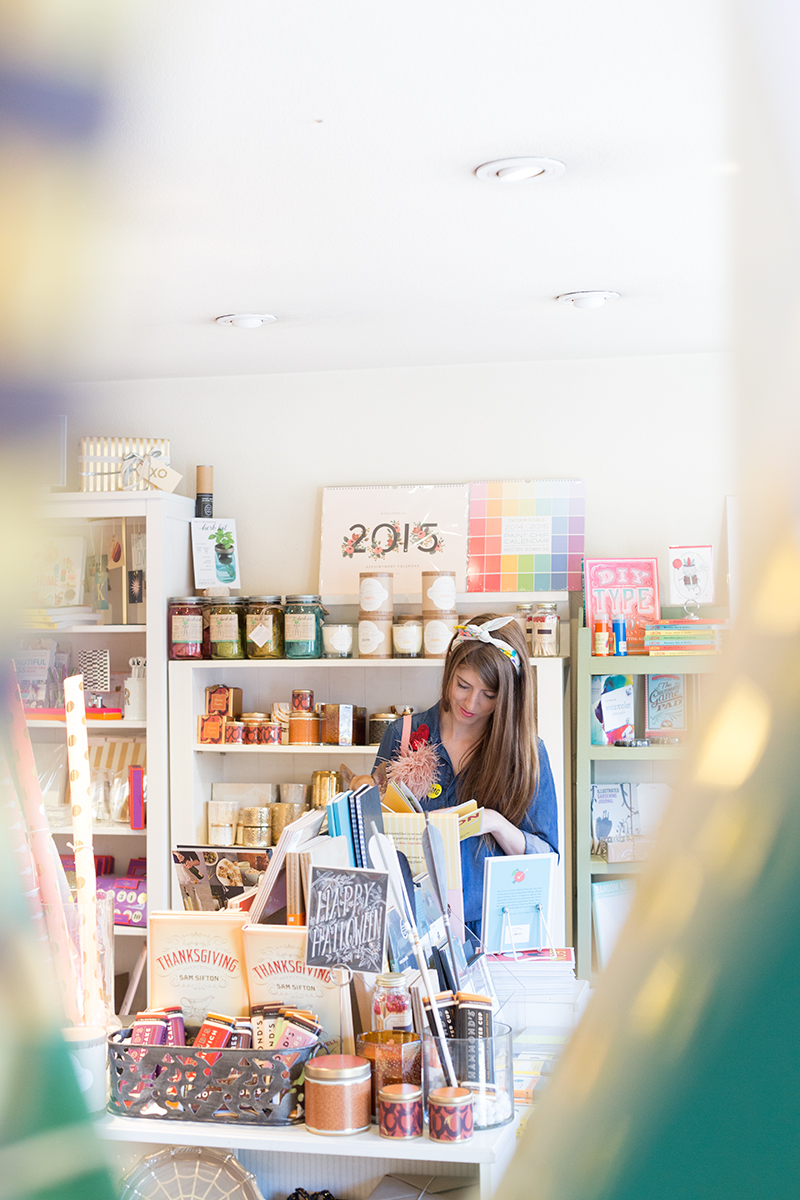 All Photos by Jeff Mindell
Outfit details / Romper: Splendid / Shoes: Topshop / Purse: Pinky Otto / Heart Pin: Ban.do / Pouf Pin: Ban.do / Giant Gem Ring: DIY
So I wanna know, if you had one extra hour in the day… what would you do with it!? (For real though, how many times a day do you say "I wish there were more hours in the day…"!) I love that ZICO is asking this question and I'm pretty glad someone finally convinced me to take an hour to do a little something fun for my #ZICOHour!
This post was created in partnership with ZICO Coconut Water. All content and opinions are that of my own! Thank you for supporting the sponsors that keep the Studio DIY party going! Read more about my editorial policies here.