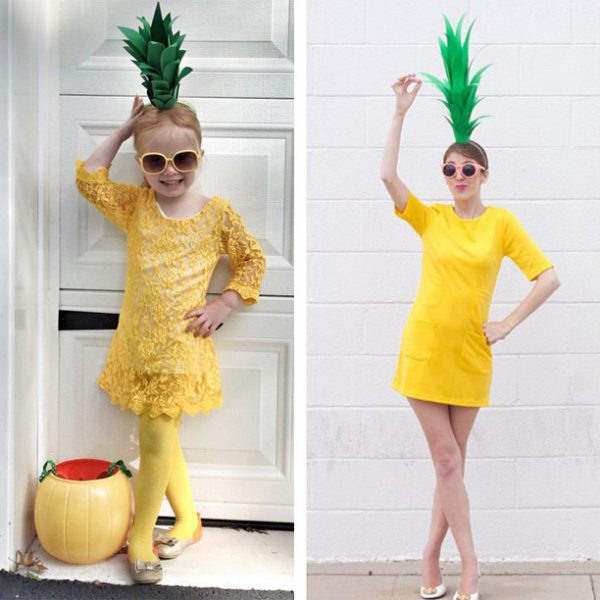 Halloween weekend has quickly become my favorite weekend of the year. Not because I ever really do anything fun on Halloween, but because I just LOVE seeing everyone's costumes. And this year was particularly special for me…. because hundreds (!!!!) of you MADE Studio DIY inspired costumes. I keep saying it, but I am just floored. Halloween is the one time where I really get to see my ideas come to life en mass via you guys and it really just makes my whole darn YEAR! Per usual, I'm rounding up my favorite DIY costumes from around the web and Instagram and I'm also sharing a peek at ALL the awesome crazy costumes you guys shared in the #studiodiyincostume tag (and via email). Including the one above, from Letizia. Did her little lady nail it or WHAT!? The showcase of costumes below is pretty epic so just. keep. scrolling. GO!

Amazing, isn't it!? I can't thank you all enough for sharing these photos with me. Seeing all of you, your kiddos, your significant others, even your pets! I just… no words!!!!!! Makes this crazy job worth it times 1000! And for those of you looking for the original tutorials for these costumes, the links are below:
DIY Pineapple Costume / DIY Strawberry Costume / DIY Ice Cream Cone Costume / DIY Pizza Slice + Delivery Boy Costume / DIY Croquembouche + Pastry Chef Costume / DIY Birthday Cake + Birthday Boy Costumes / DIY Donut Costume / DIY Macaron Costume / DIY Balloon Costumes / DIY Queen Bee Costume
And now, for a few of my other favorite costumes this year!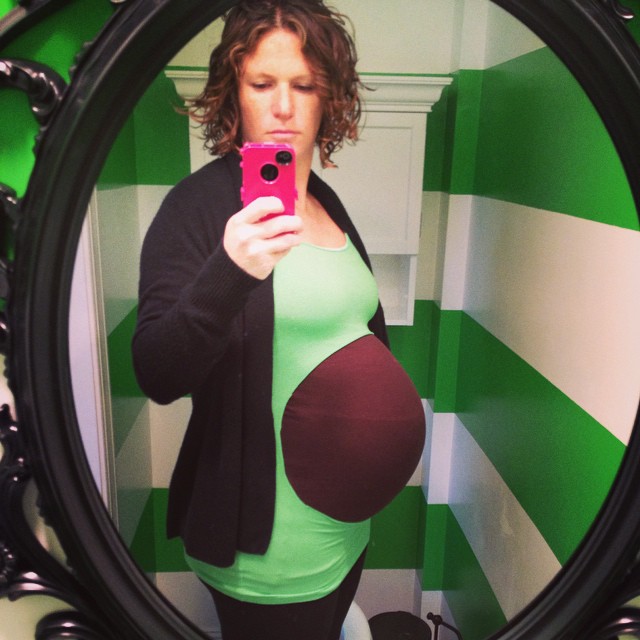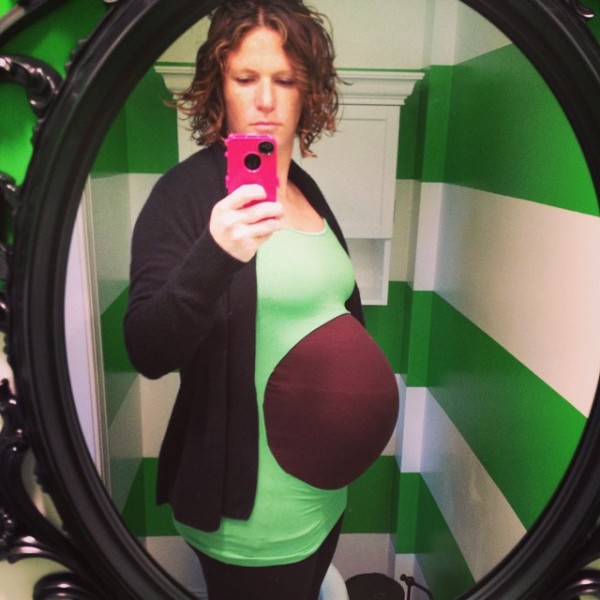 I came up with this avocado costume idea and just NEEDED someone who was pregnant to do it. Luckily, Juli took on the challenge. I MEAN!!!!!! It's just the best, easiest maternity costume, right!? (She layered two shirts and cut a hole in one of 'em, in case you're wondering.)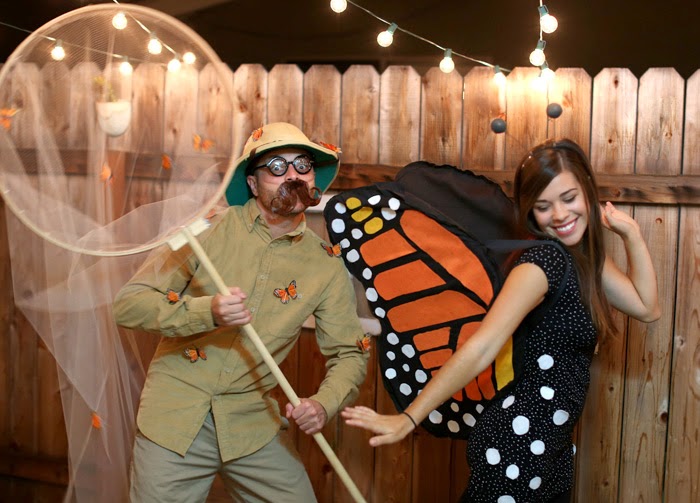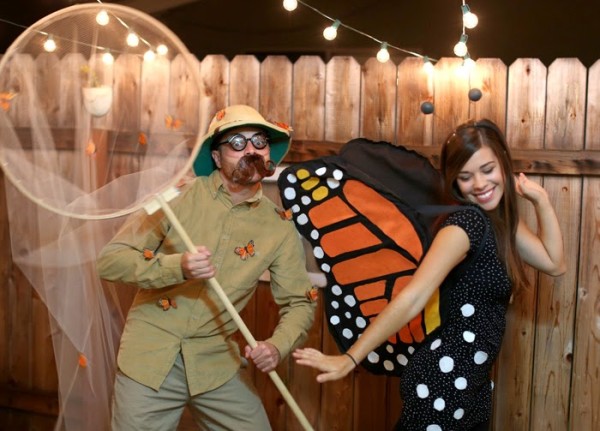 Every year I look forward to Julie Ann's costume and this year didn't disappoint. AMAZING!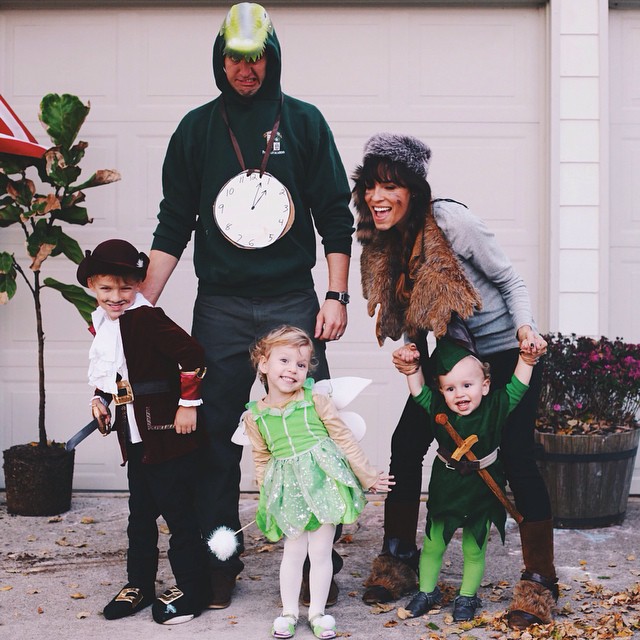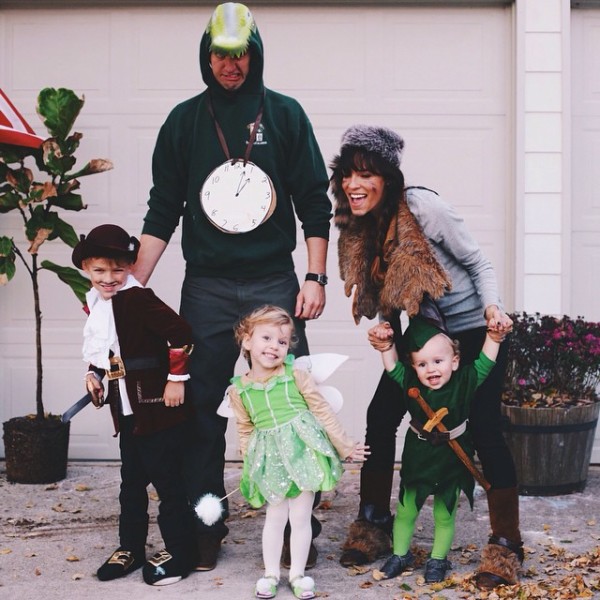 Cutest family of the year award goes to… Anna's clan! I truly hope our future children are game for a family get-up like this because it's just too adorable.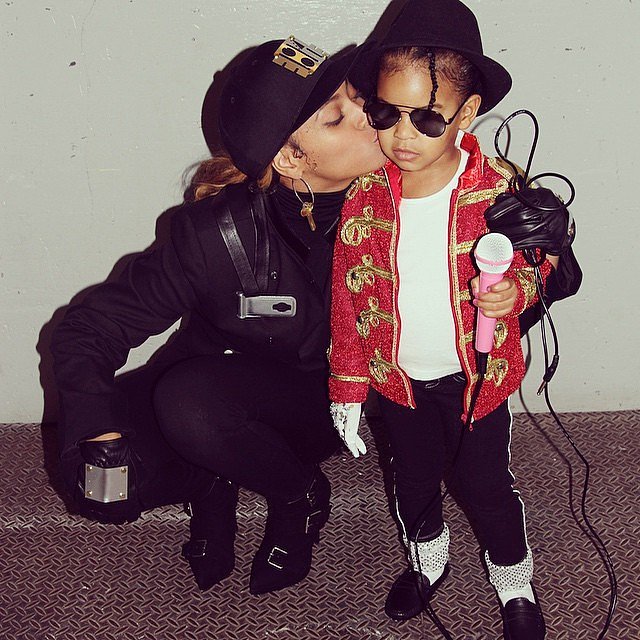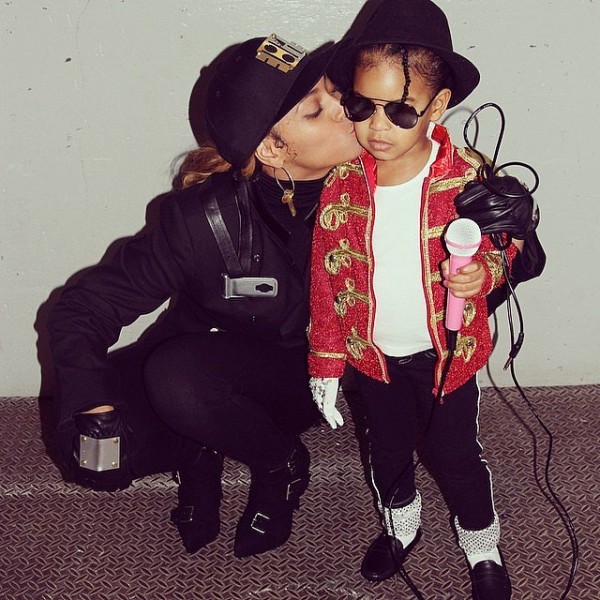 As a huge Michael Jackson fan, I couldn't pass up Blue Ivy's costume. GET OUT!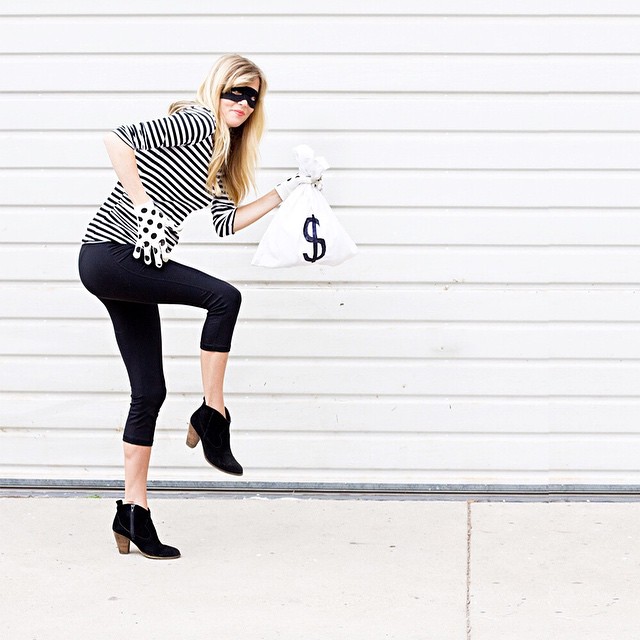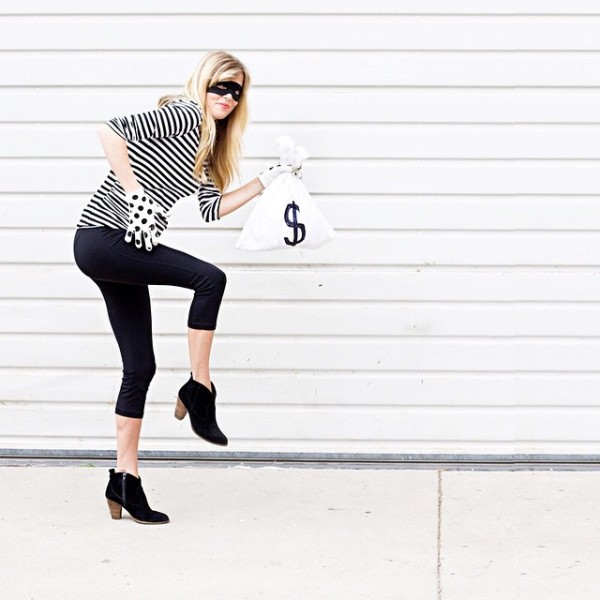 Best from-your-closet costume award goes to Sarah! Nailed it.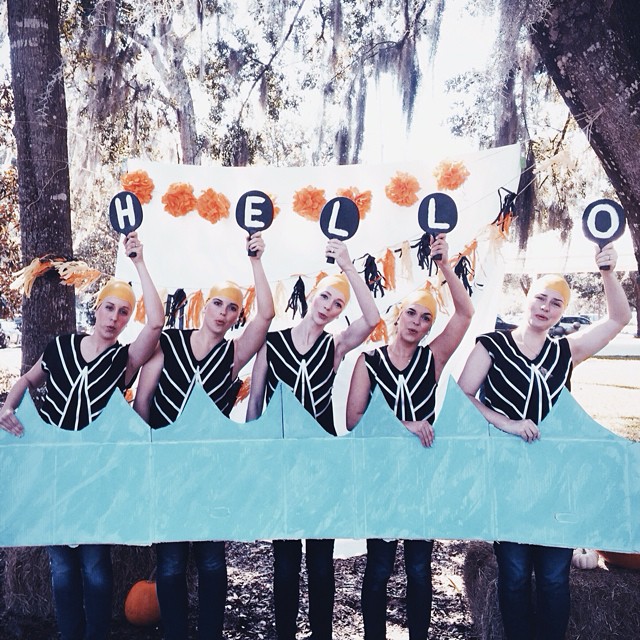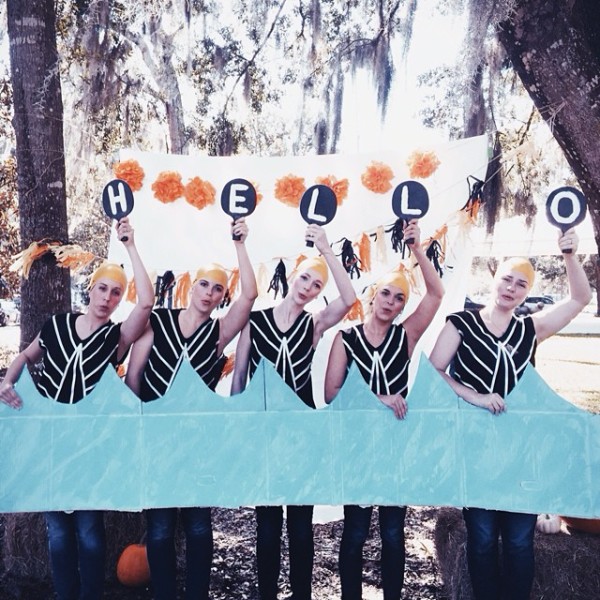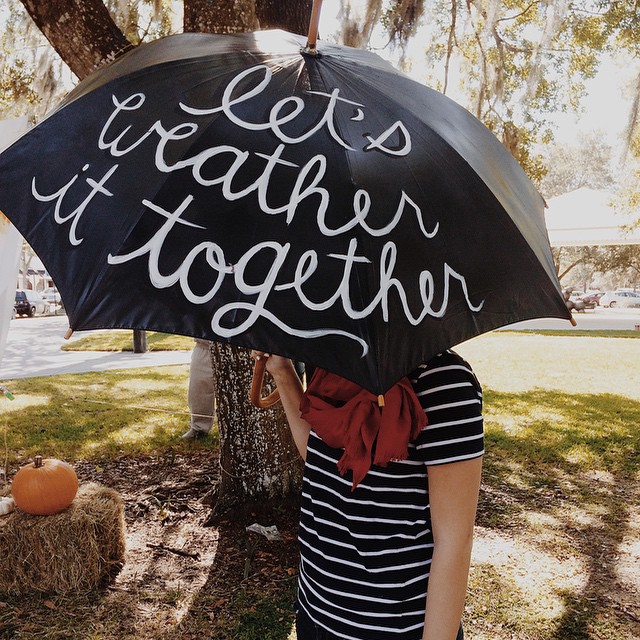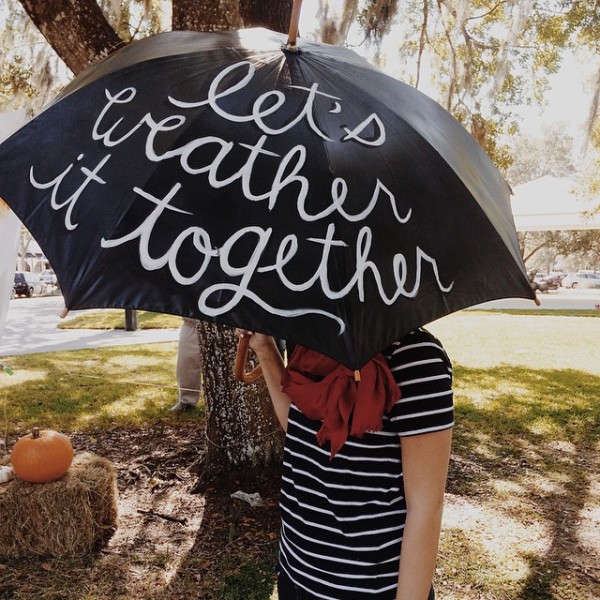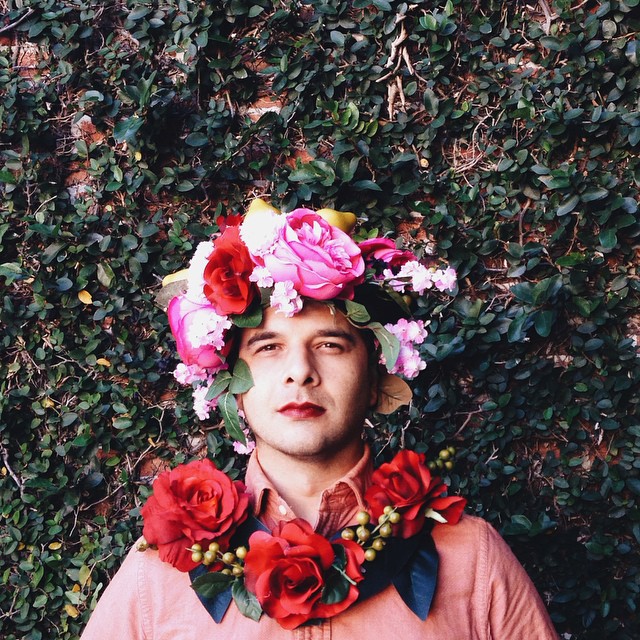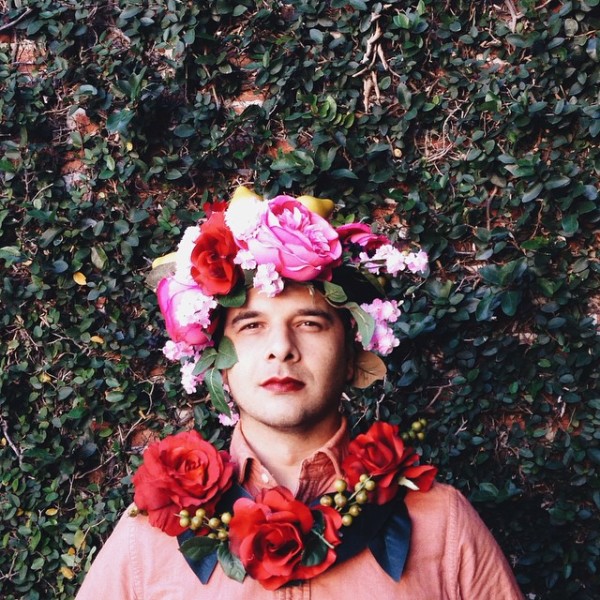 I always look forward to the Rifle Costumes, as you longtime readers know. The BEST idea, bringing Anna's designs to life. Be sure to check their hashtag for the rest!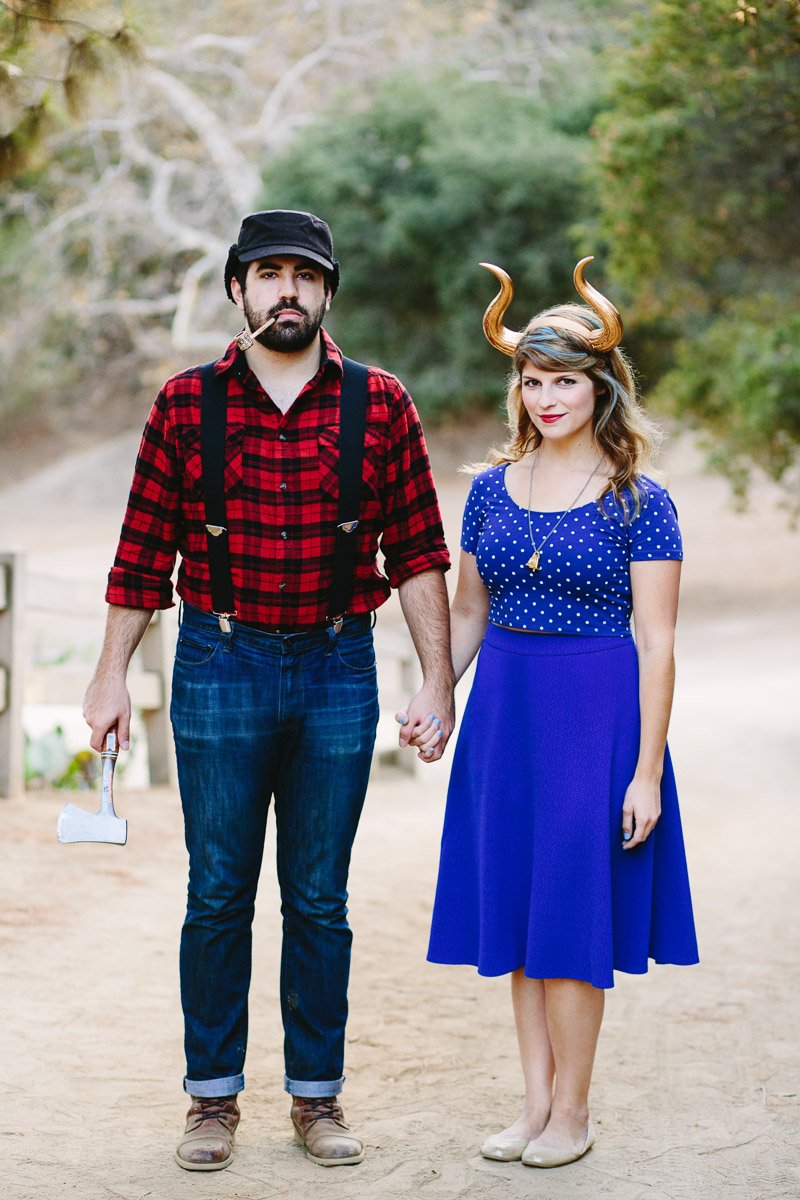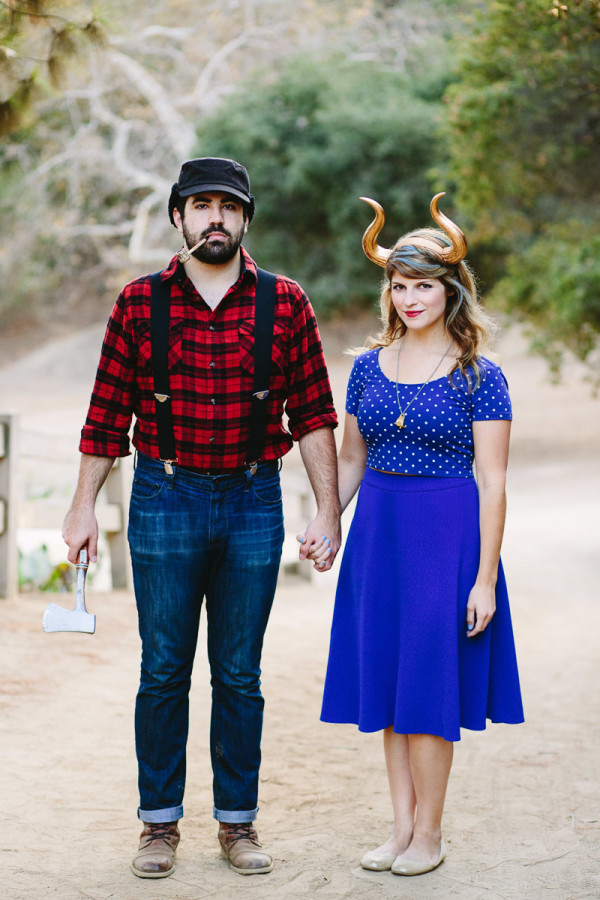 A few costumes from Mary's party we went to! Hollywood tourists (genius!!!) and Paul Bunyon and the Blue Ox!! (Both above photos by Mary Costa Photography)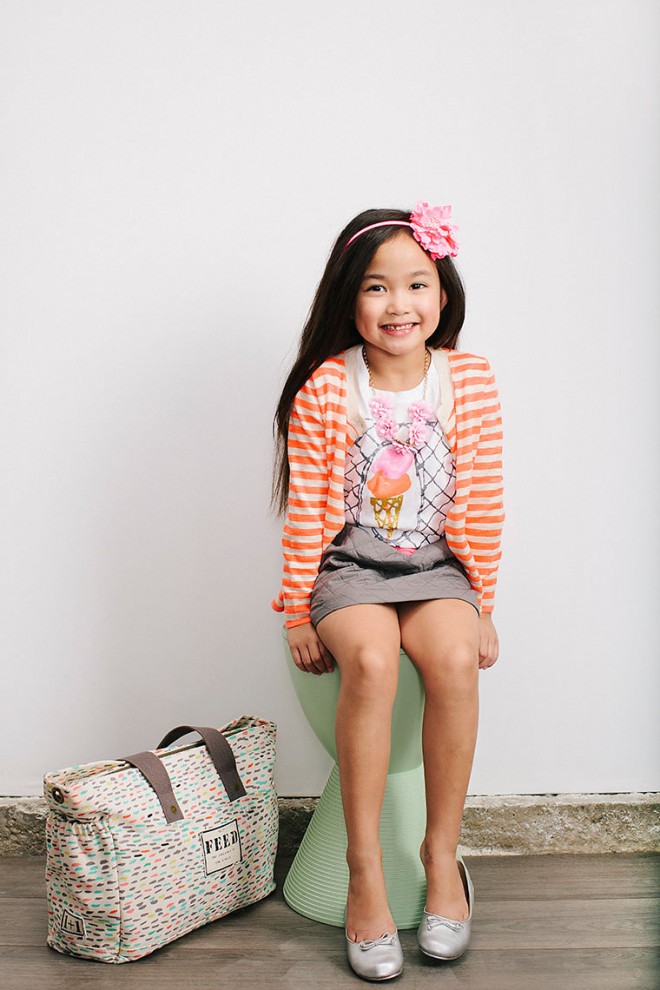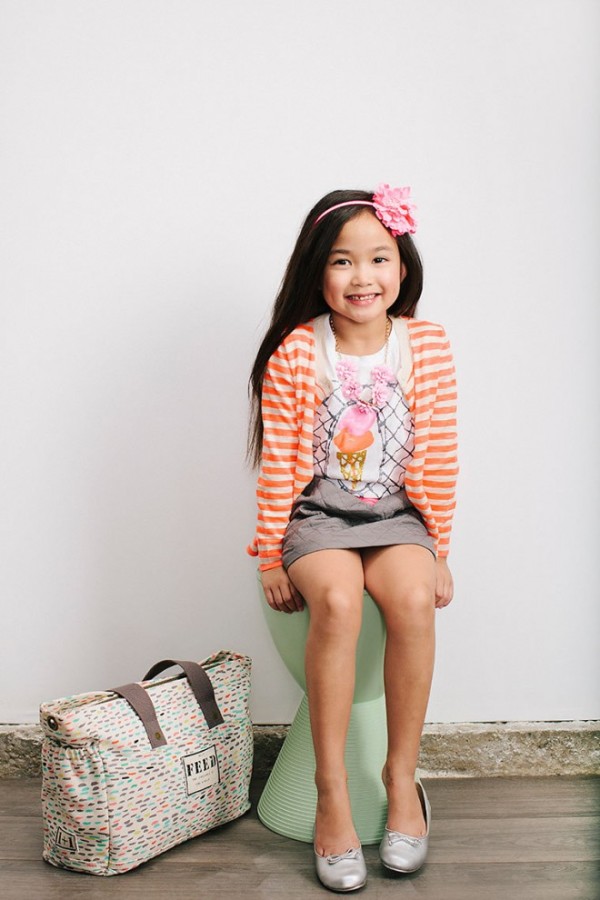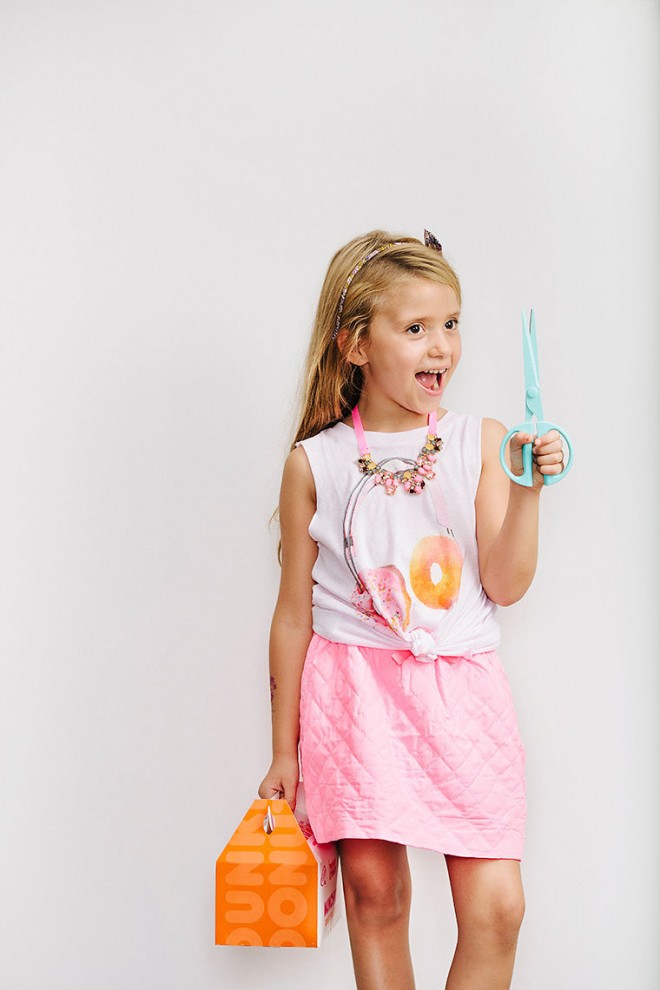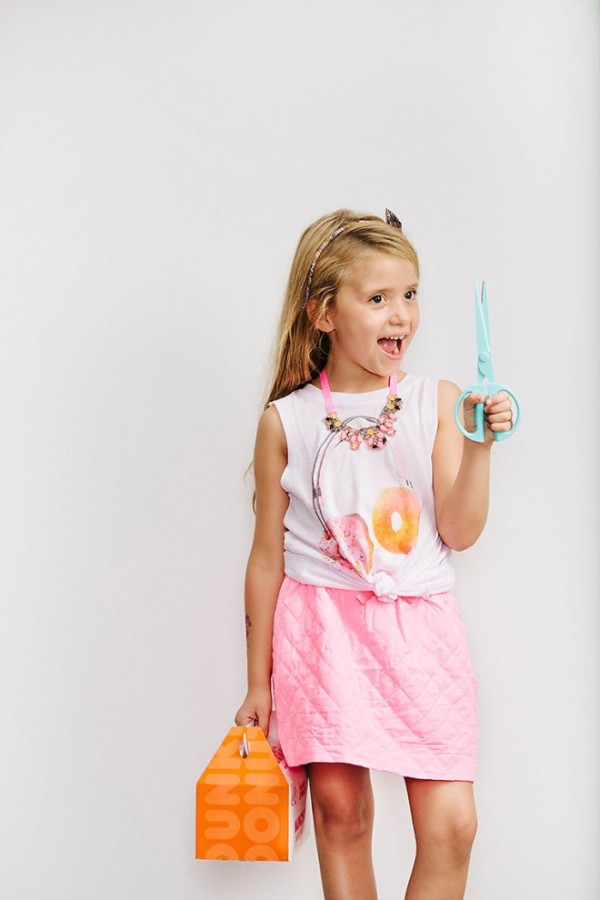 And last, I couldn't resist sharing a few of Jen's DIY mini blogger costumes! Never thought someone would dress up as me, but it was just TOO hilarious!! Loved seeing a mini Oh Joy there too! (Both above photos by Jess Koehler)

And that's a wrap! Just one more thank you for making this the best Halloween ever, and for making October the #1 highest traffic month in Studio DIY history! 'Till next year!