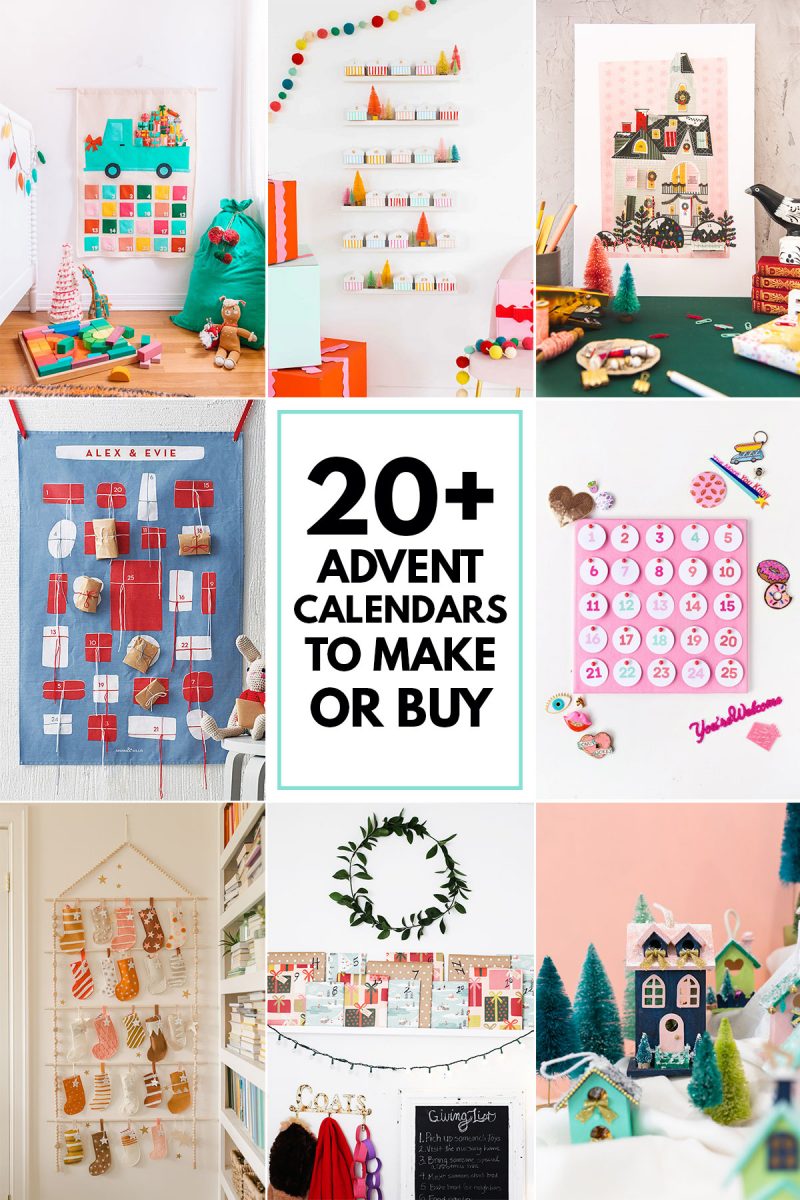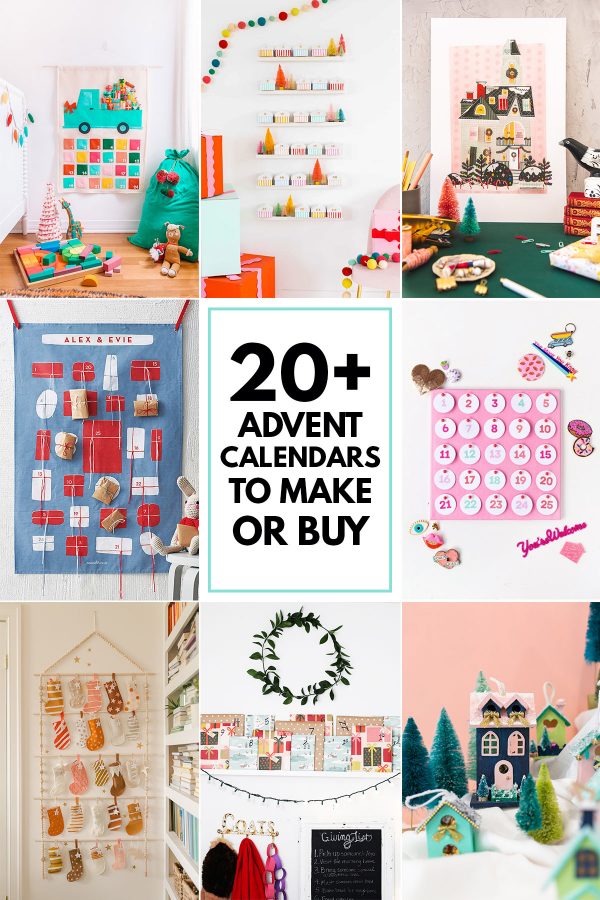 One of the most requested holiday items I get each year is advent calendars! I've shared several ideas over the years, including Arlo's officially advent calendar (below!) and thought I'd round them all up, along with some other faves across the internet for those of you looking to buy or make one this year. Some are complete DIYs from scratch, some involve a little crafting on a pre-made item and some are just ready to buy + go!!
Take a look below and see if one sparks an idea for your family!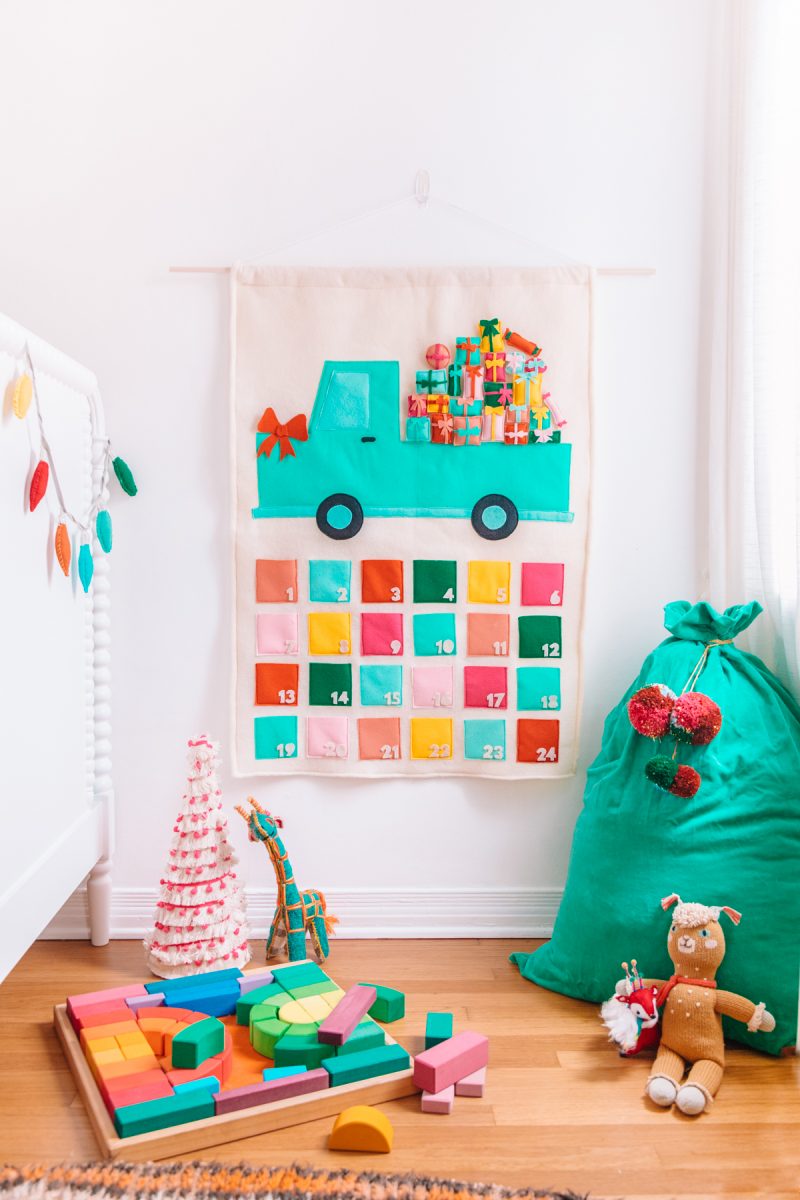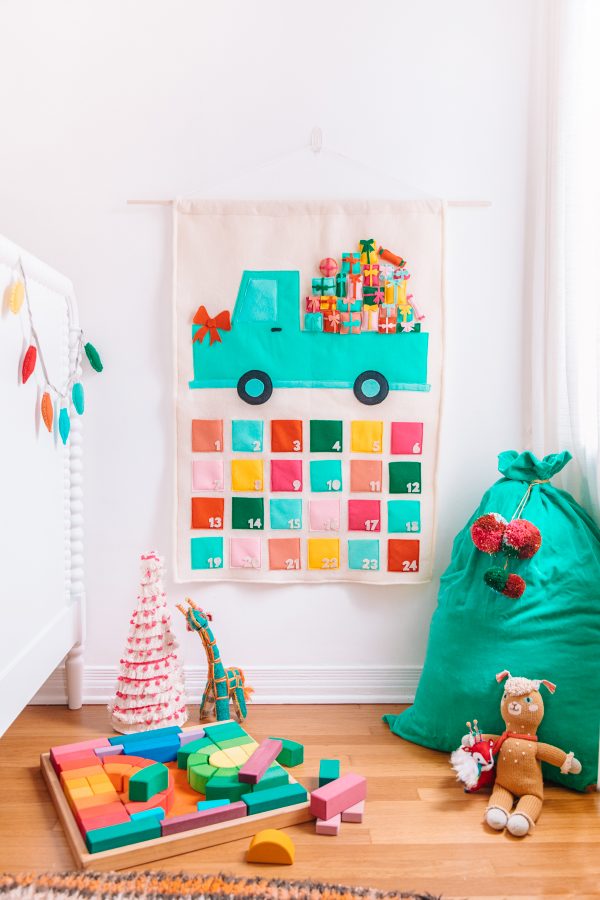 This is Arlo's heirloom advent calendar, it doesn't involve any treats or (actual) presents, just picking a felt present out of each felt pocket to place in the truck every day! I'm so proud of this DIY.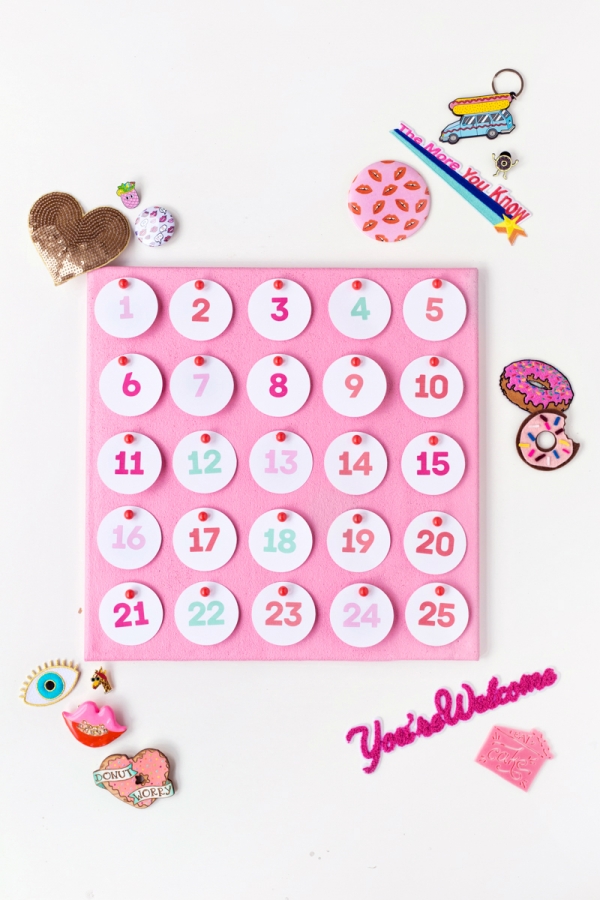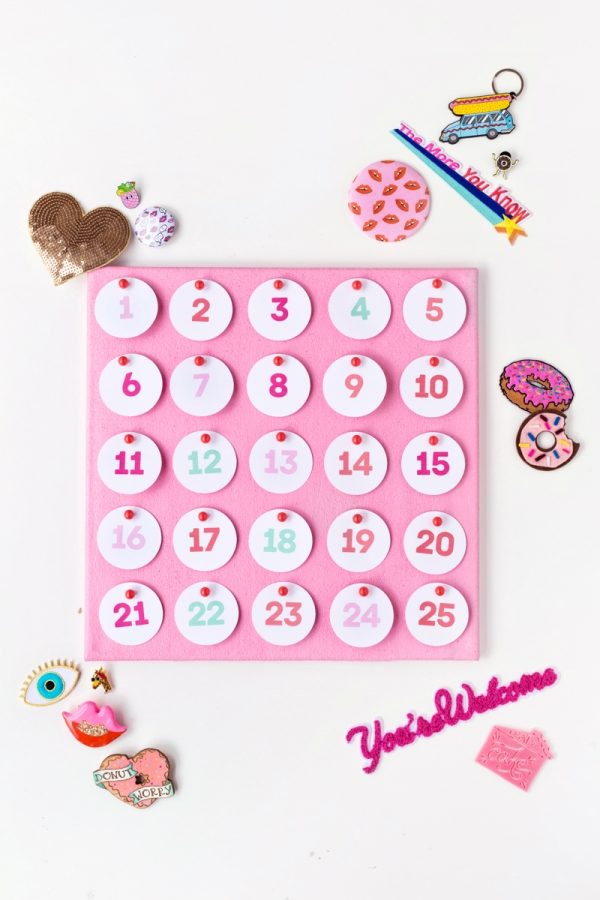 Great for a teen, make this flair advent calendar with keychains, hair clips, pins or patches hidden underneath each number! If you need some affordable flair, we have a ton in our shop right now on sale for as low as $1!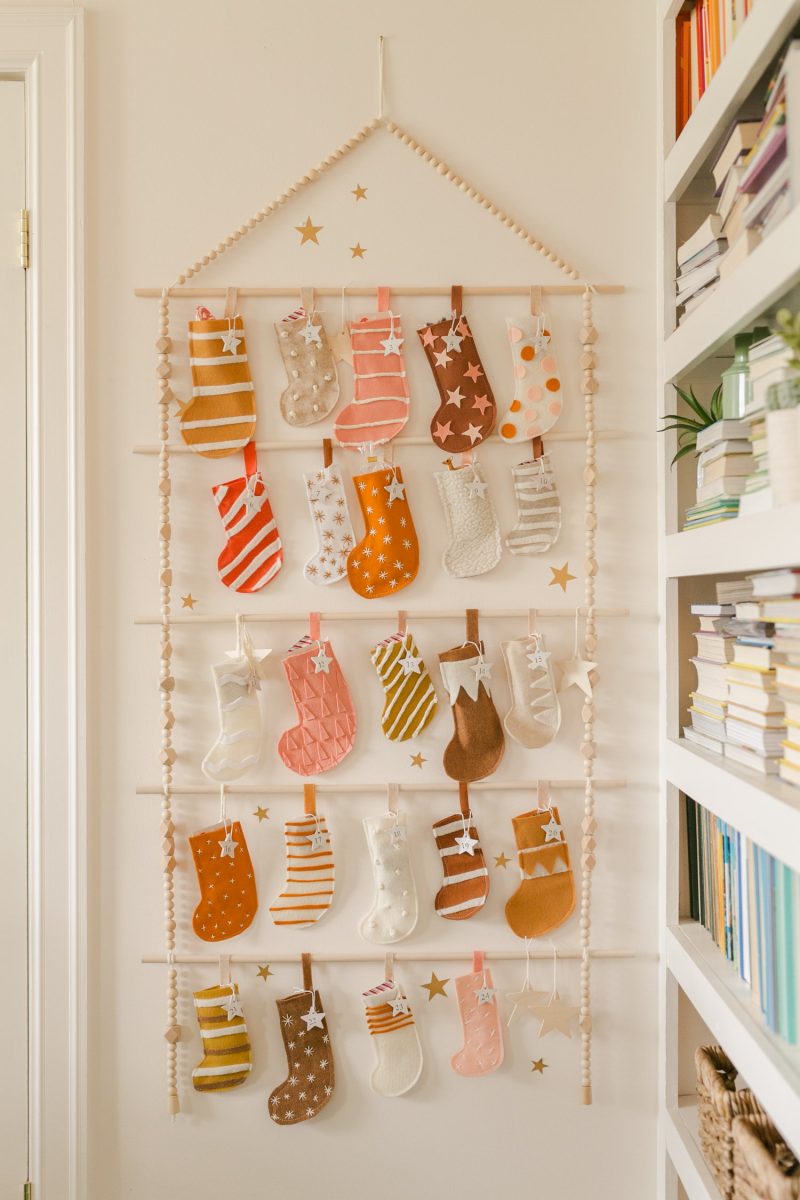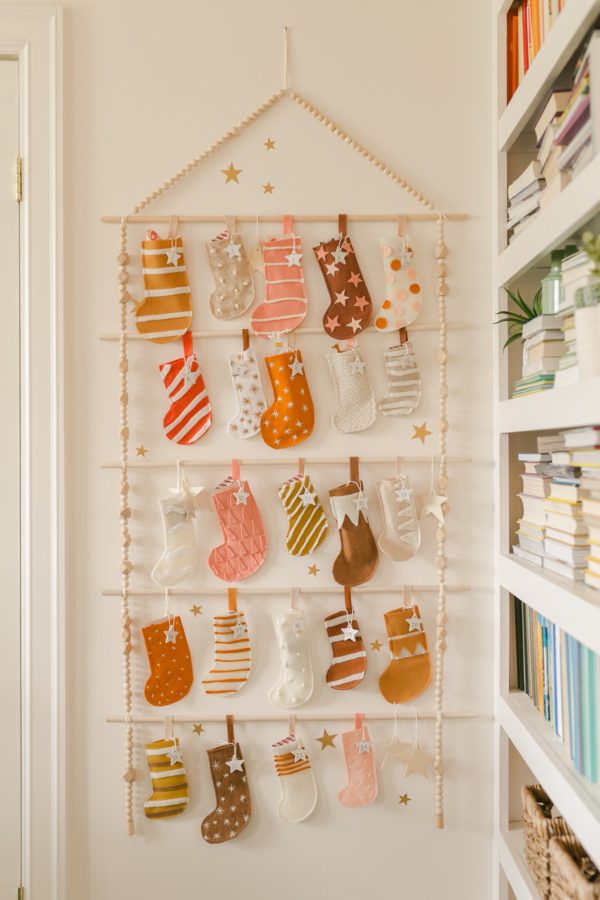 I would plaster stockings all over my house if I could so I absolutely love this stocking inspired advent calendar!! You could have so much fun with the color palette and patterns, too!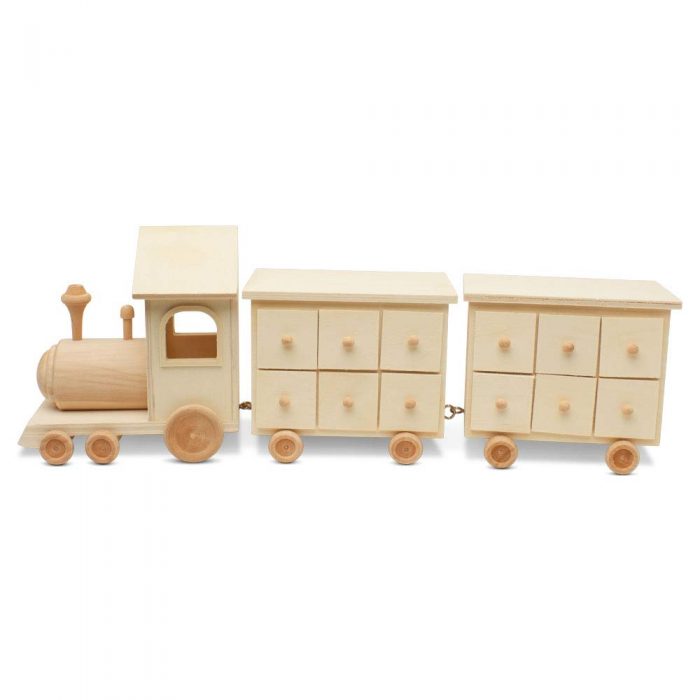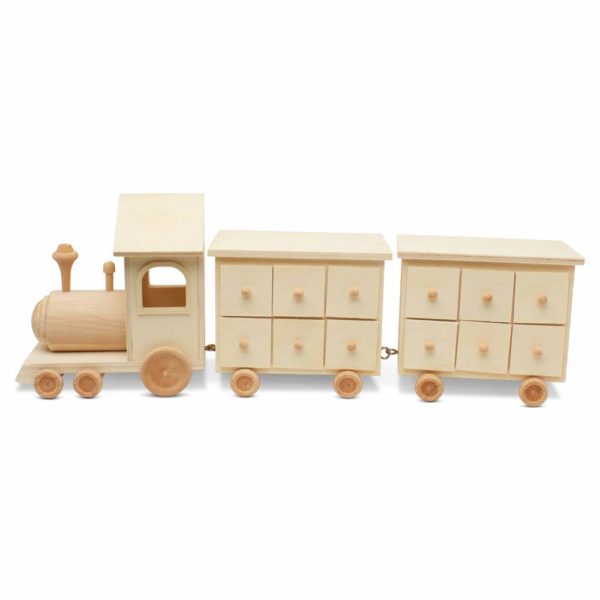 Stumbled across this plain wood advent train that you could paint up! You could deck it out with glittery snow just like our Christmas village and it would be amazing!!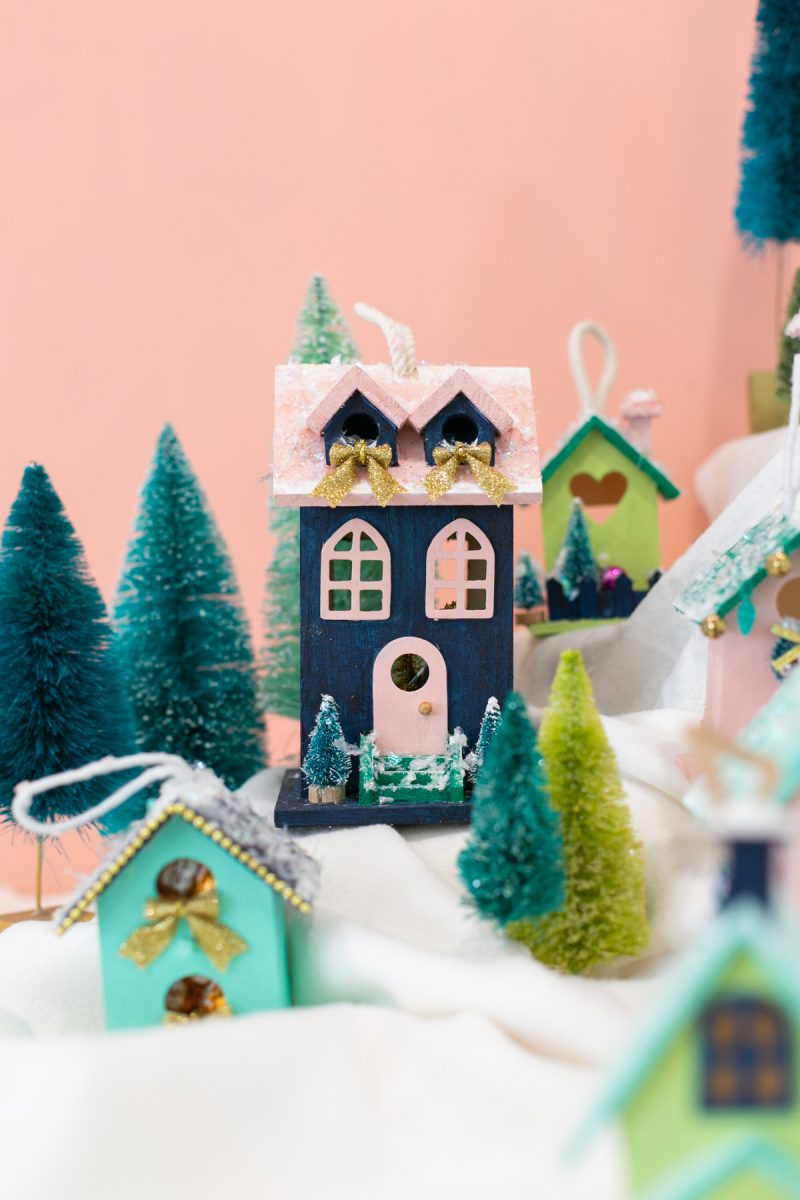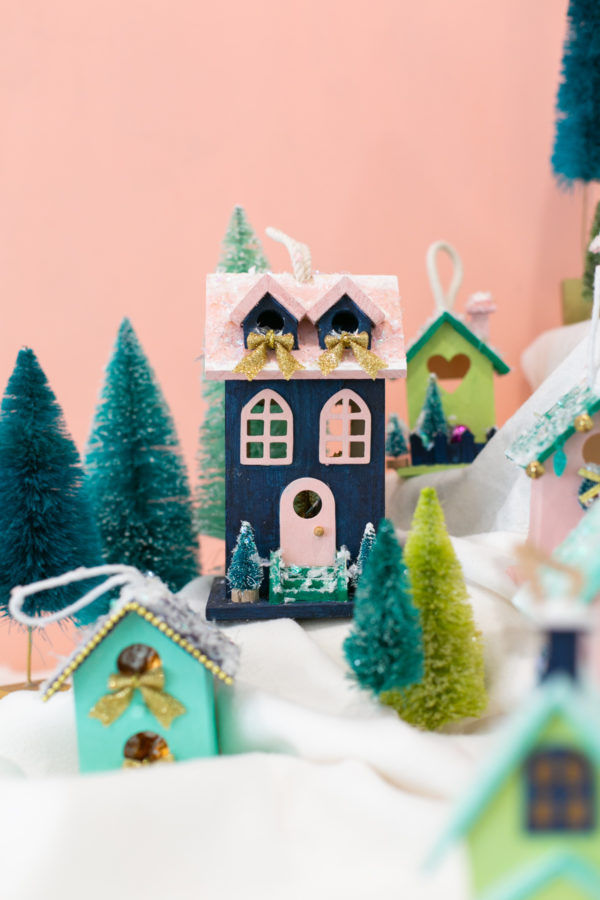 I love that Chelsea turned our Christmas village idea into an advent calendar!! SO fun.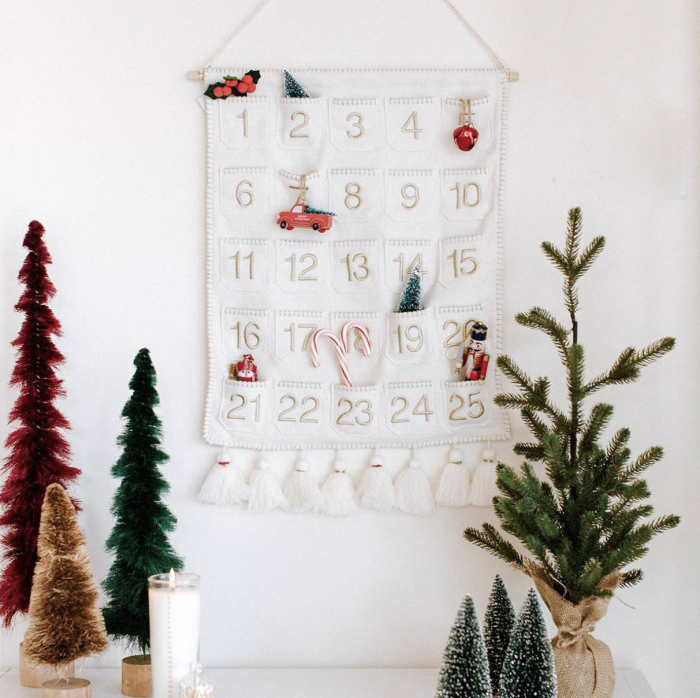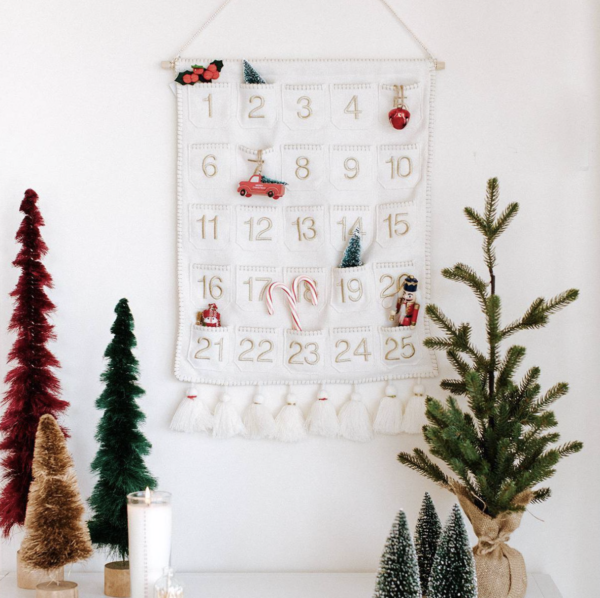 This tassel advent calendar is a great, simple, ready-to-buy option!! The pockets are just big enough to fit a little candy or sticker!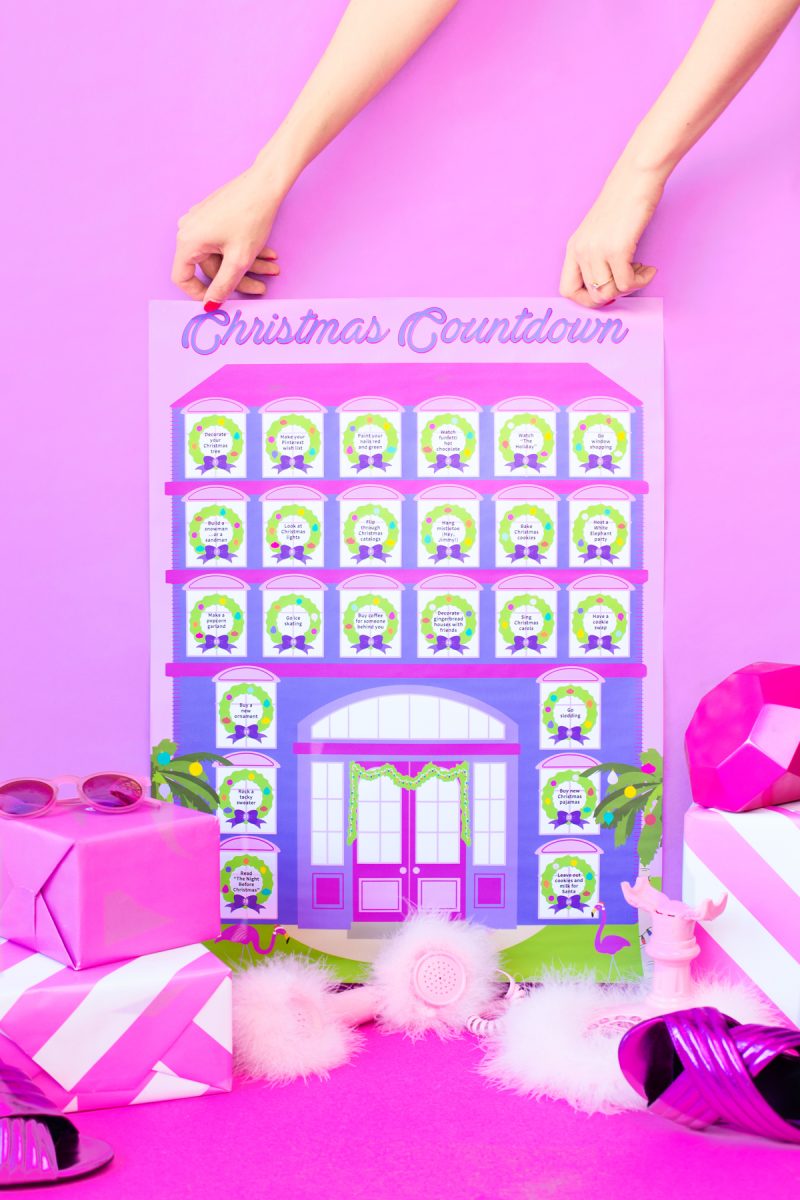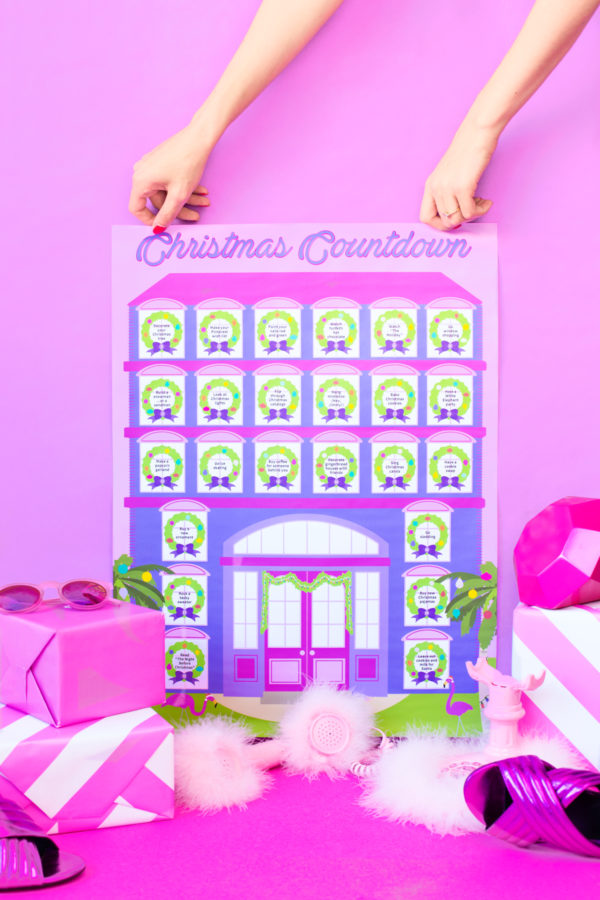 We created this printable advent calendar a few years back and with the addition of scratch-off stickers, behind each one you'll find a holiday activity to check off your list!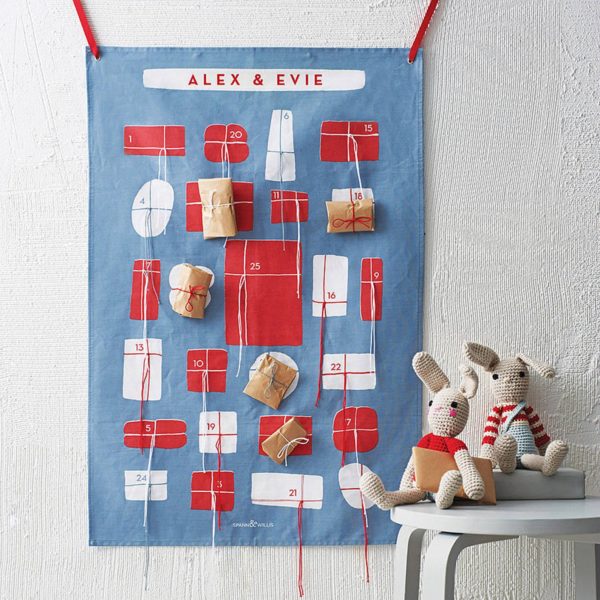 This already made advent wall hanging has little strings to tie on tiny treats and presents!! Isn't that such a cute idea?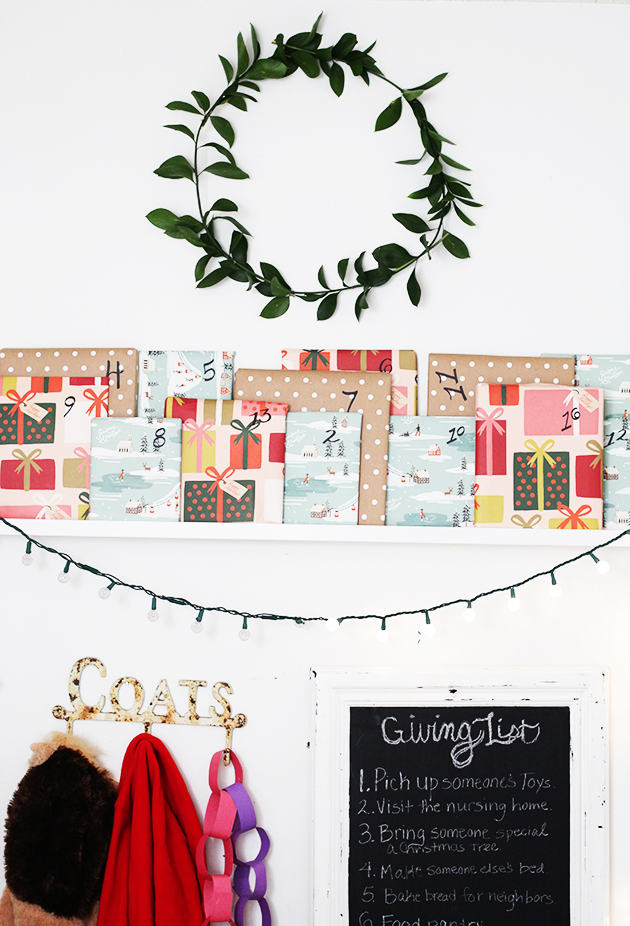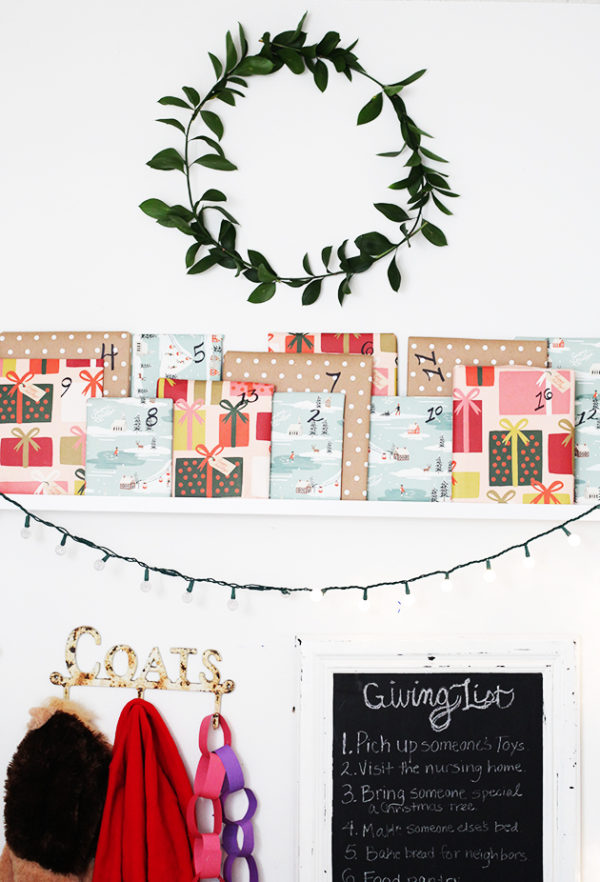 Perhaps my favorite of the bunch! Wrap up all of your Christmas books that you collect and let your kiddos open one each night to read!!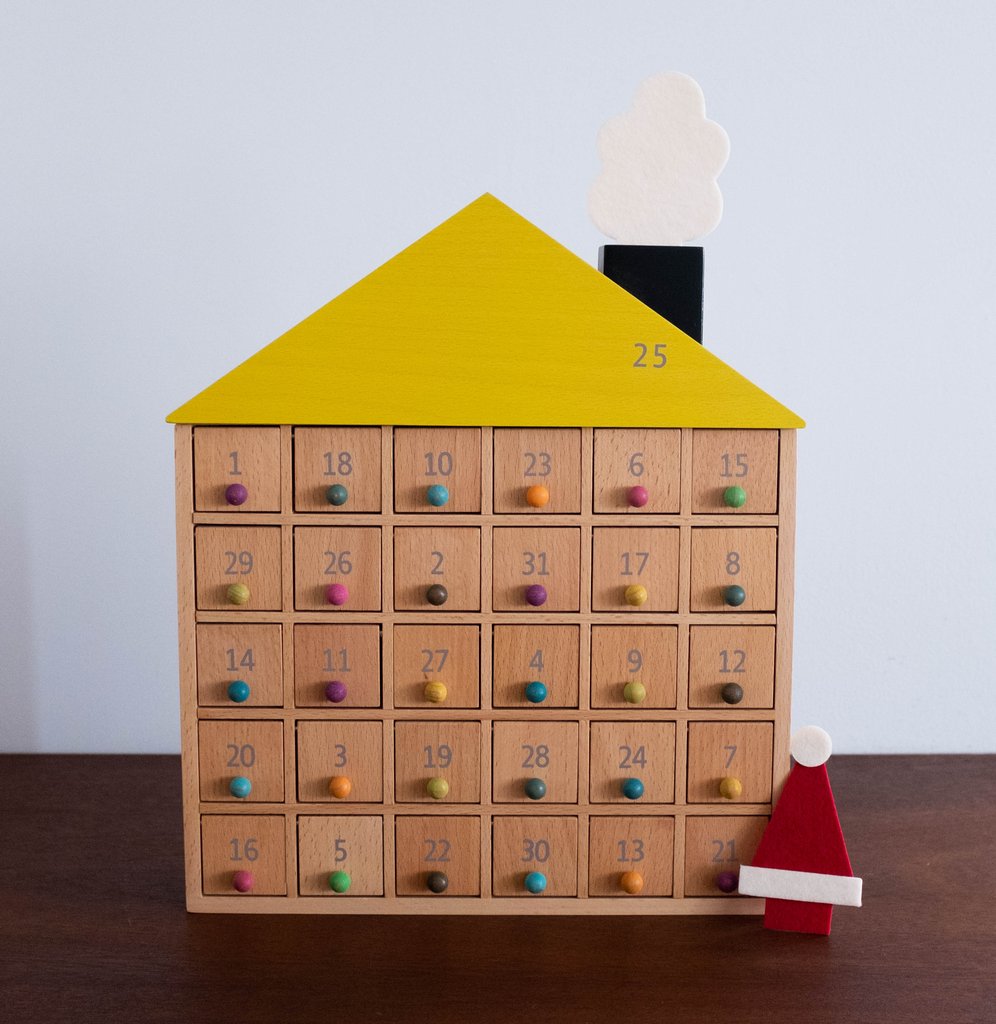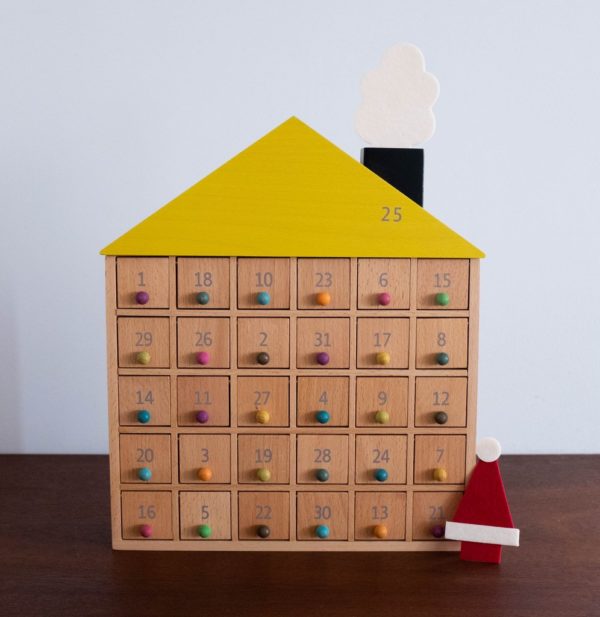 Love the pops of color here!! This wooden house advent calendar feels like something that could be passed down for generations, with all sorts of fun things hidden inside.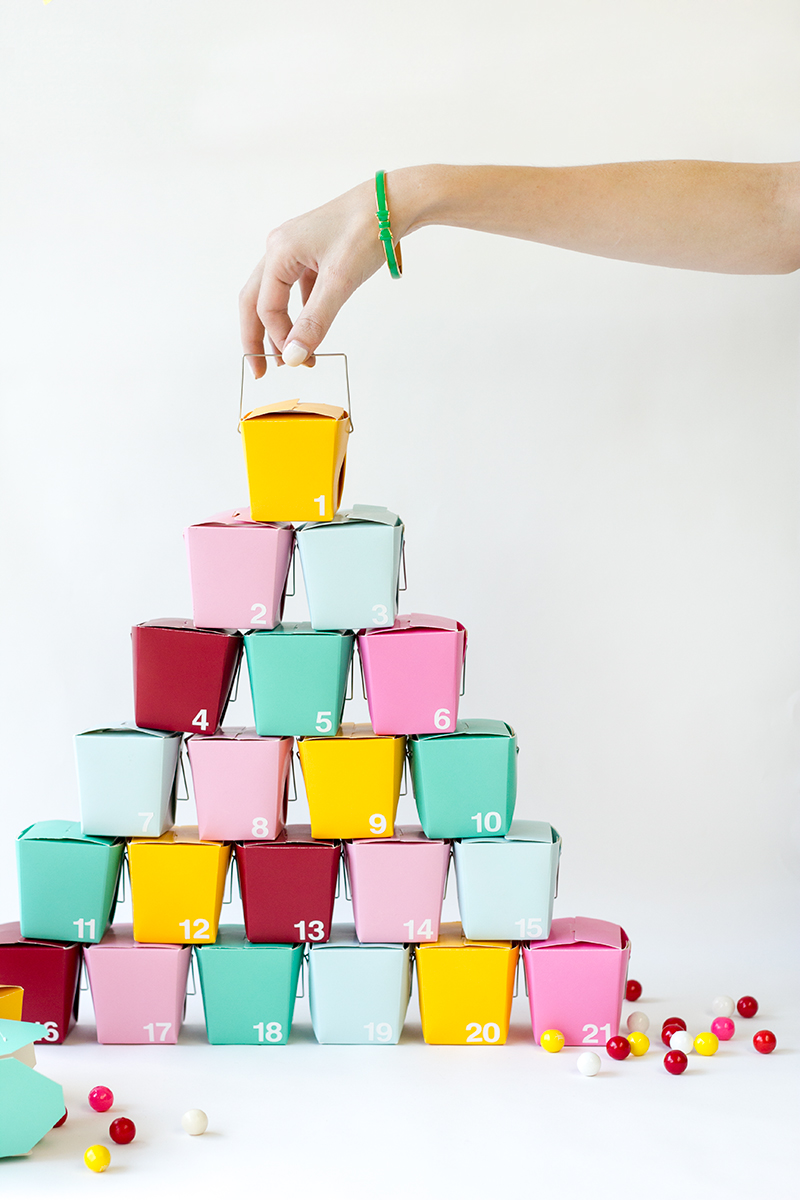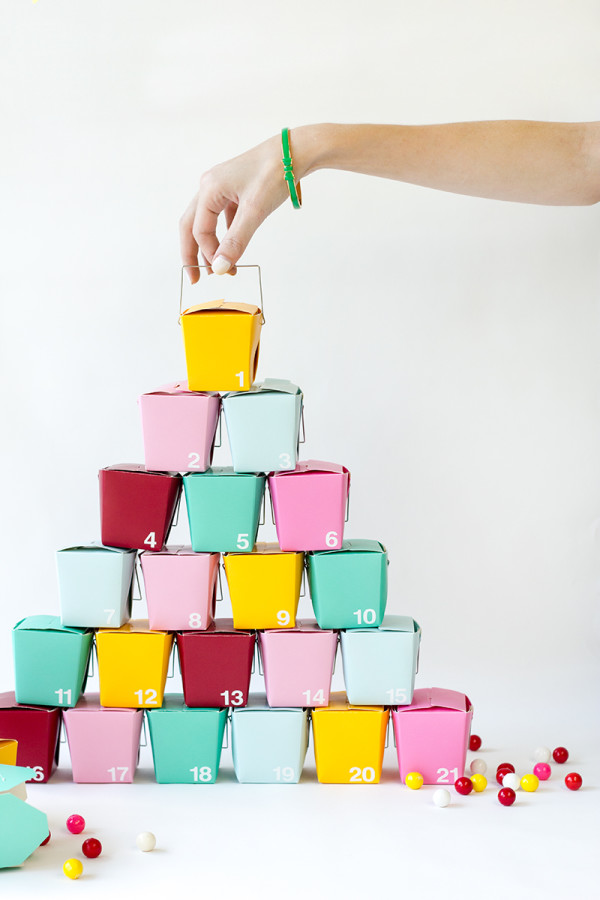 This is one from way back in the archives! Use take out boxes, or other boxes and bags you collect over time to upcycle and fill with treats!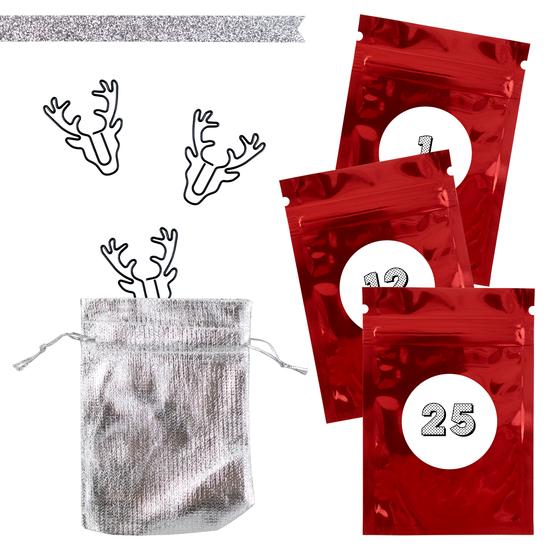 Pipsticks sent us this one this year which I'm excited to use in addition to Arlo's felt truck! A new sticker in each cute little pouch.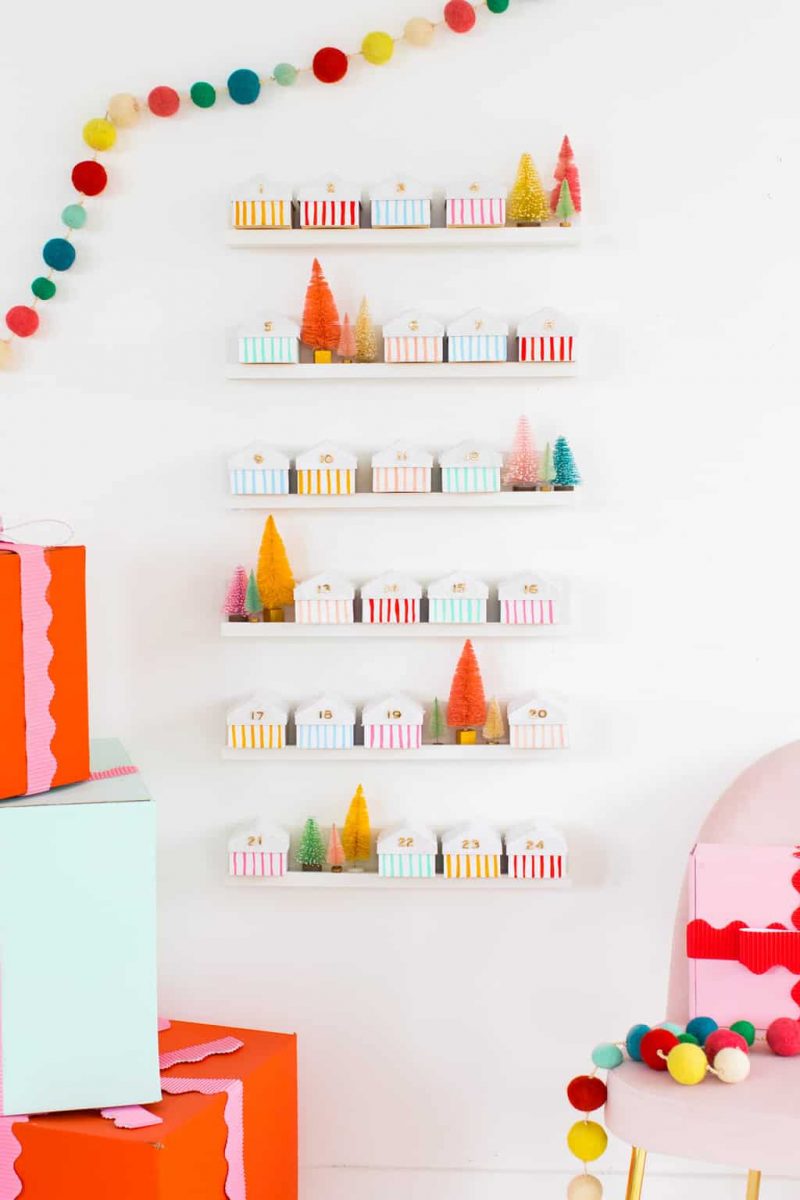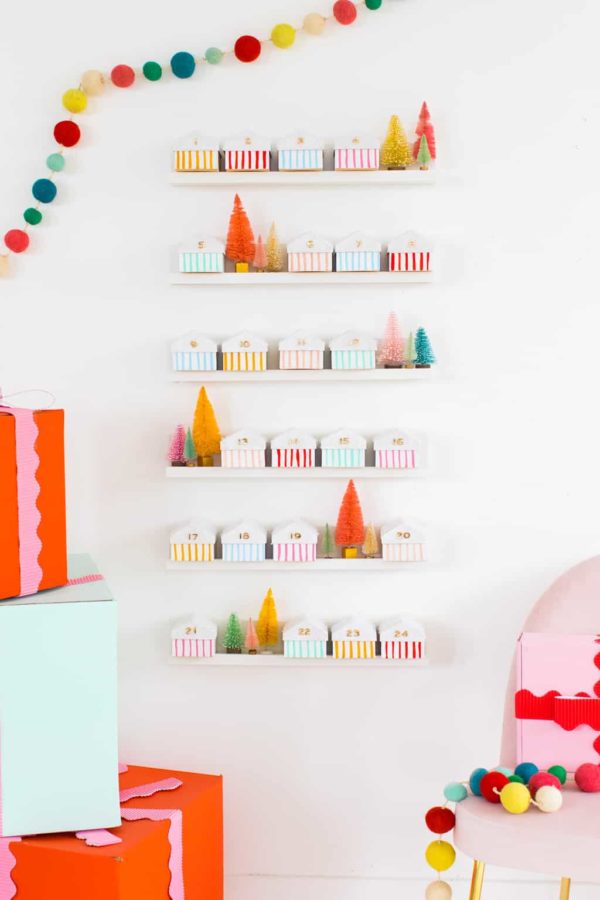 I LOVE the stripes on Ashley's advent calendar idea here! If you have bookshelves like these (or like our rainbow ones!) it would be a perfect spot to display this!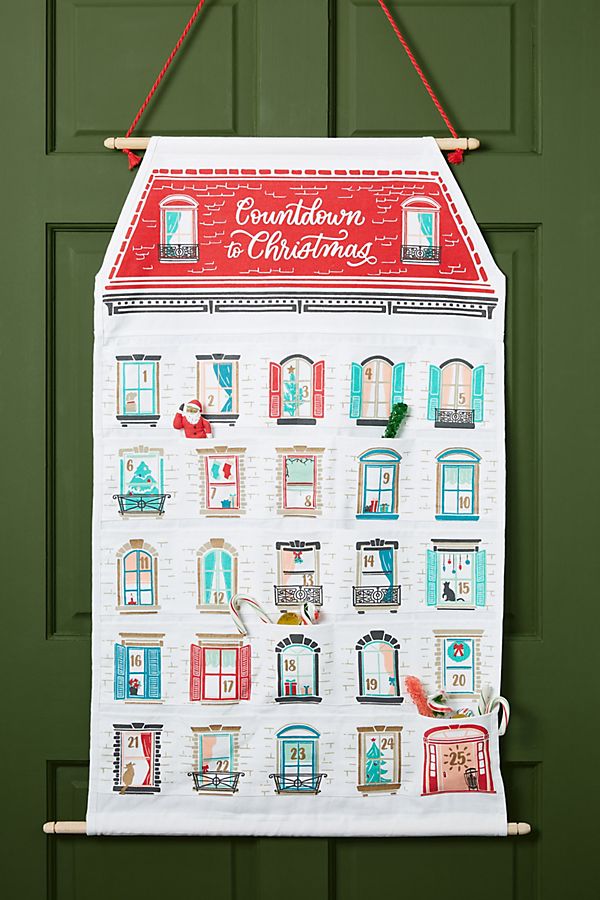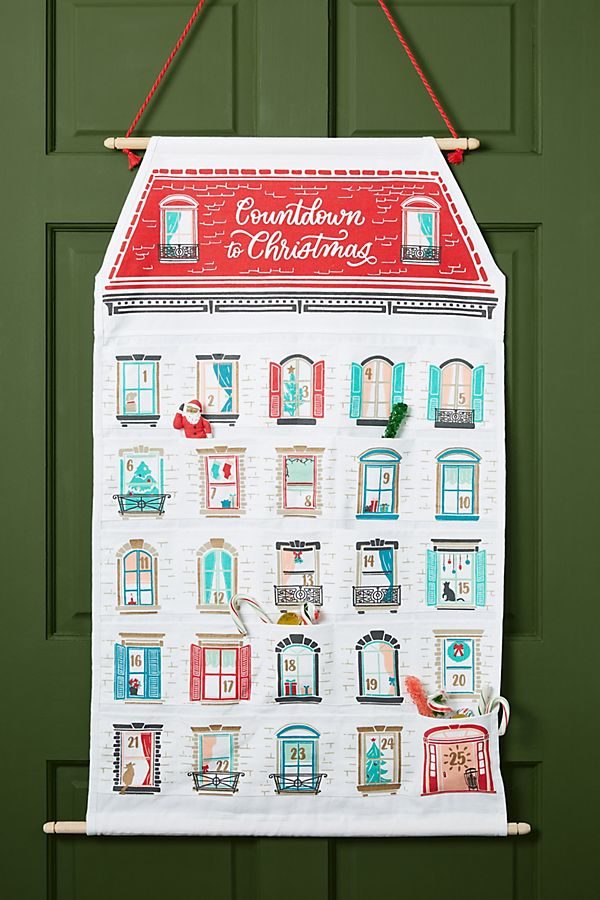 I'd hang this fabric house wall hanging in my home even if I wasn't doing advent, the illustrations are so stunning!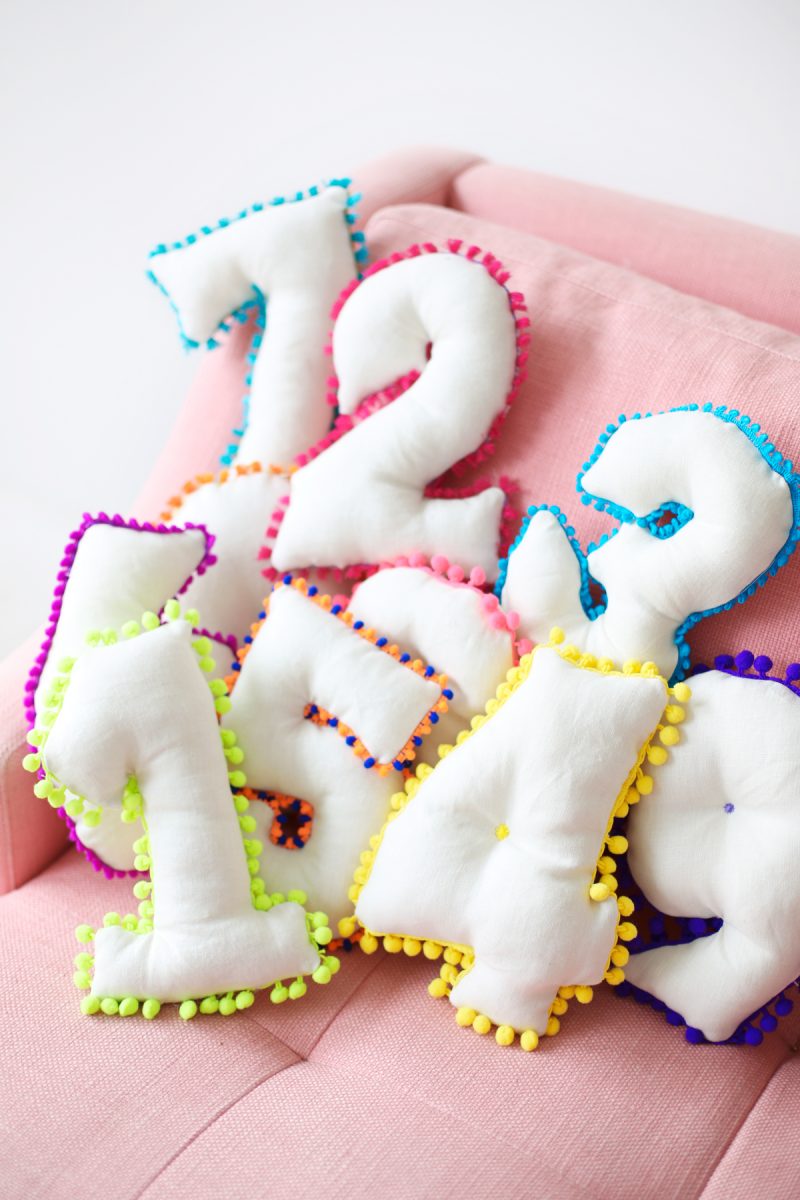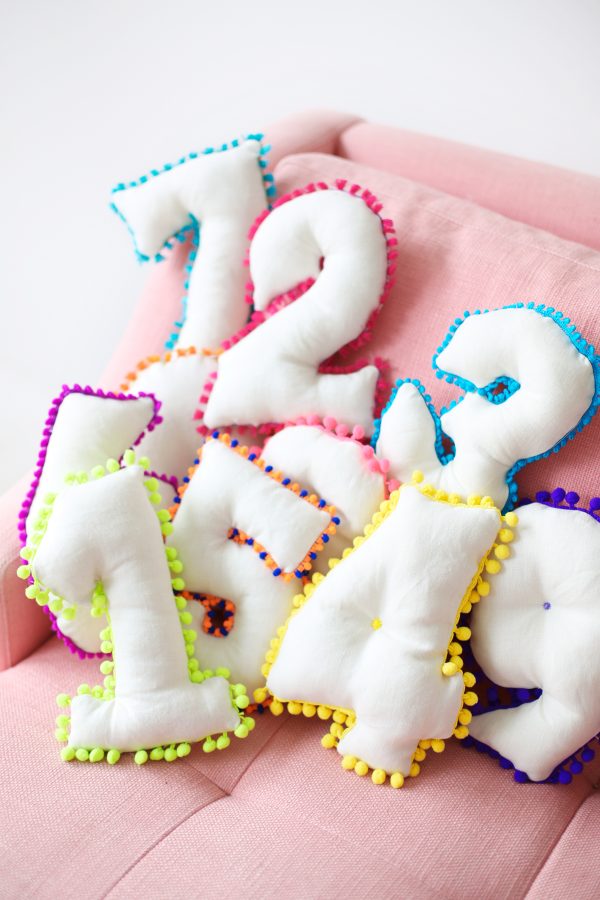 Turn the DIY number pillows I made for Arlo's baby photos into an advent calendar, all you need is an additional "2"!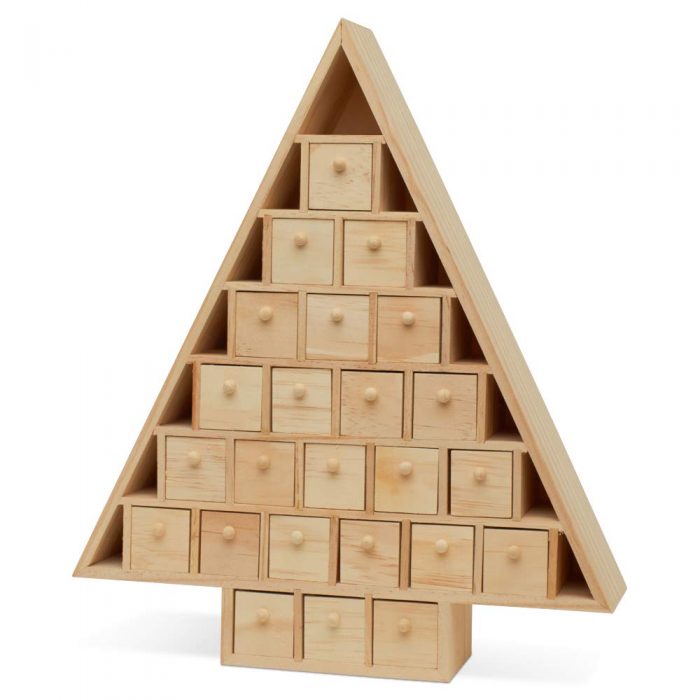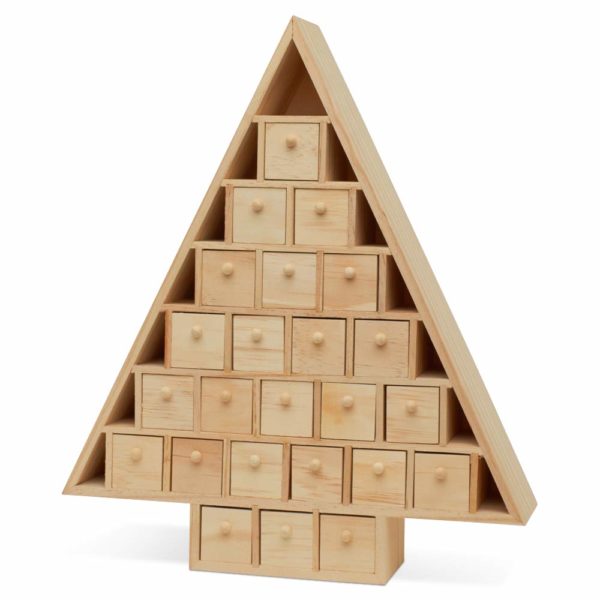 Another DIY option is this tree! The price is SO good for this one, and you could have so much fun painting each box a different pattern.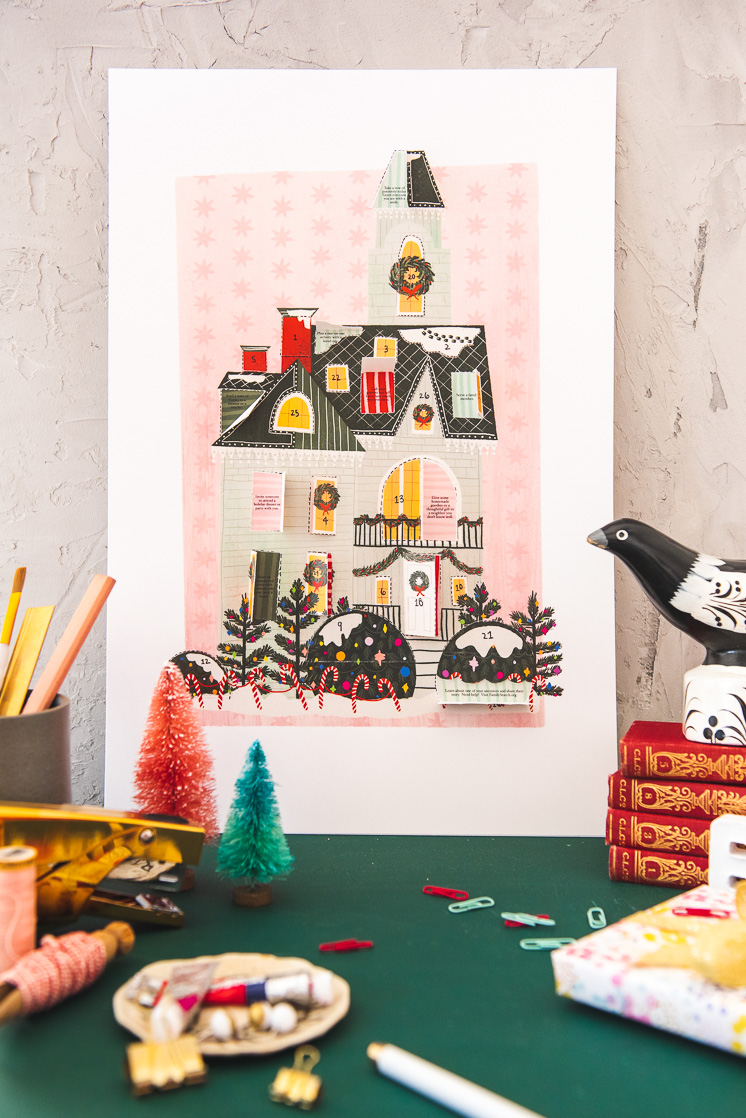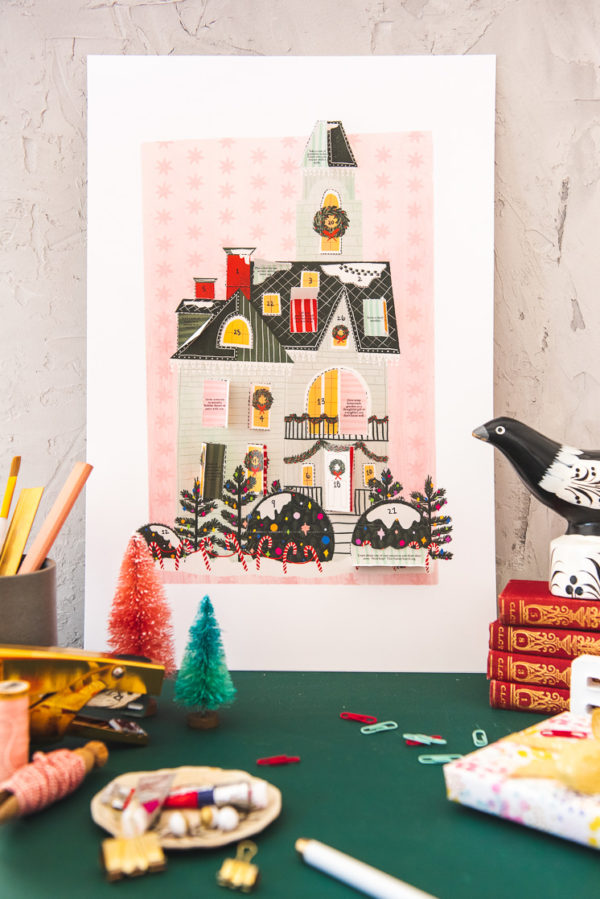 Apparently house-themed advent calendar's are my jam. This one is a super affordable printable, but honestly I just want to live in that house IRL!!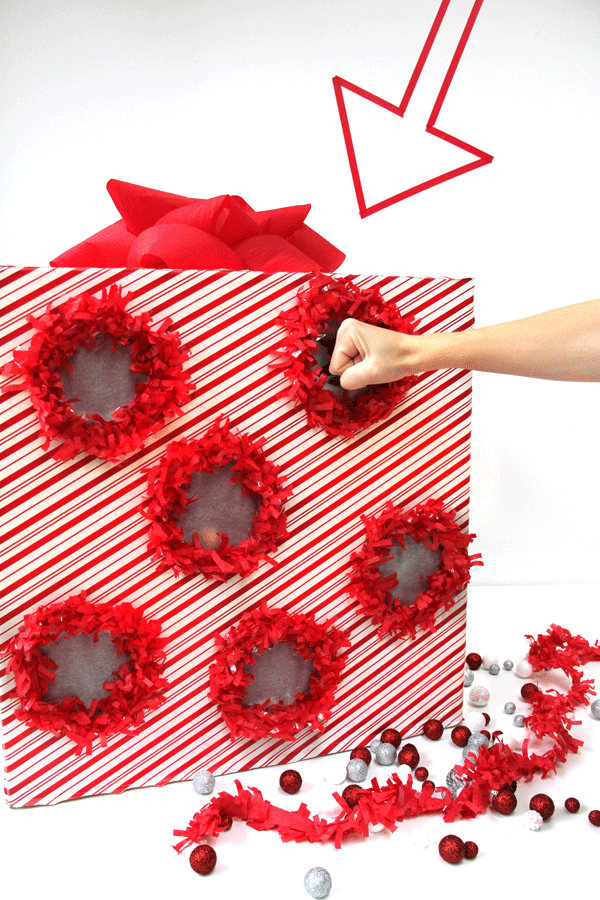 One of my very first advent DIYs! If you have a big shipping box, you can whip this one together pretty easily. Have the kiddos punch through each hole to find a fun surprise!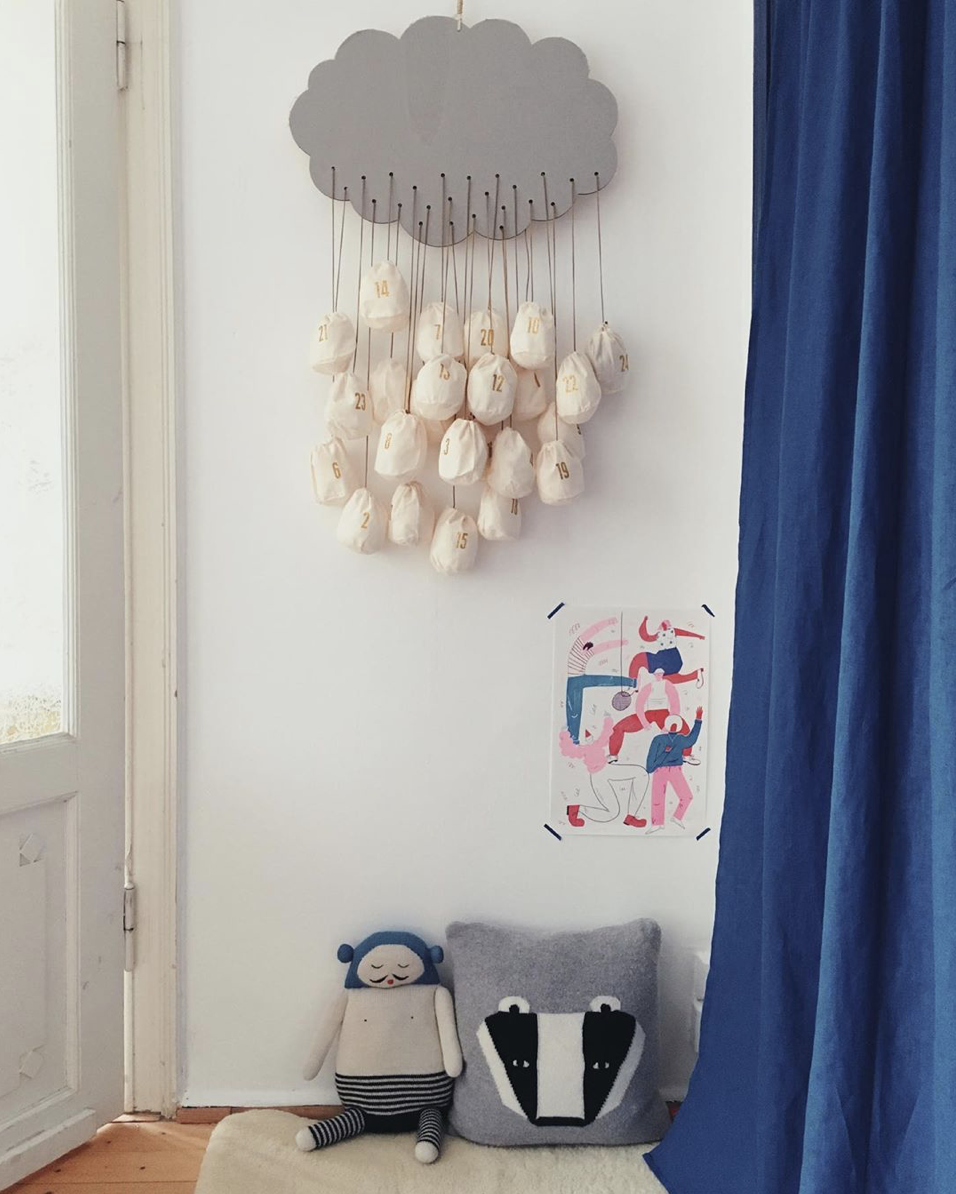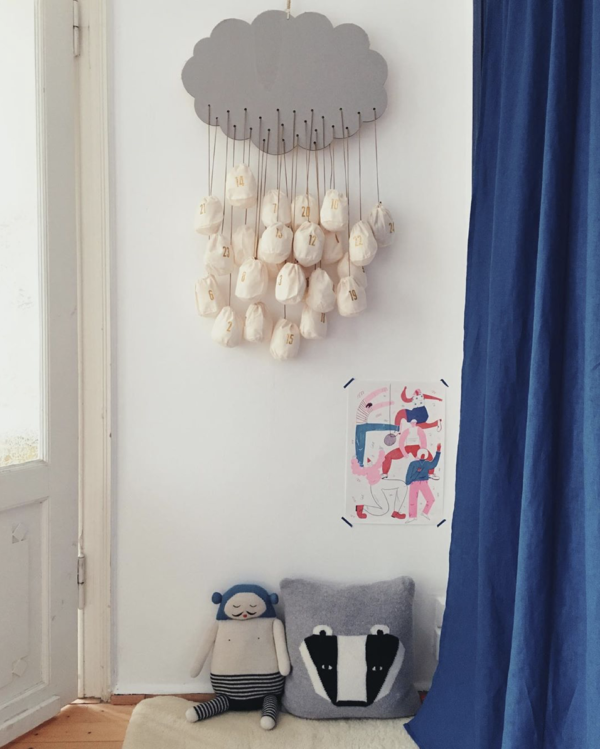 If you're looking for an advent calendar that doesn't SCREAM Christmas, this cloud idea is perfect!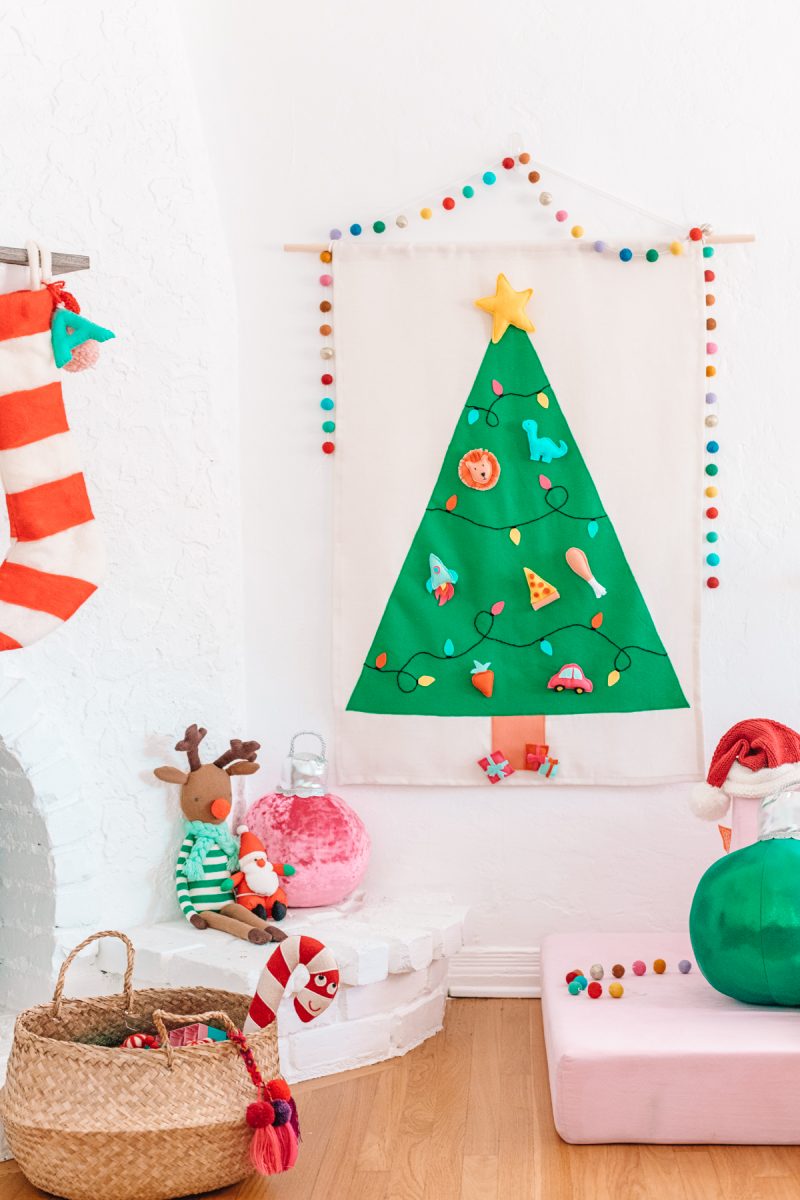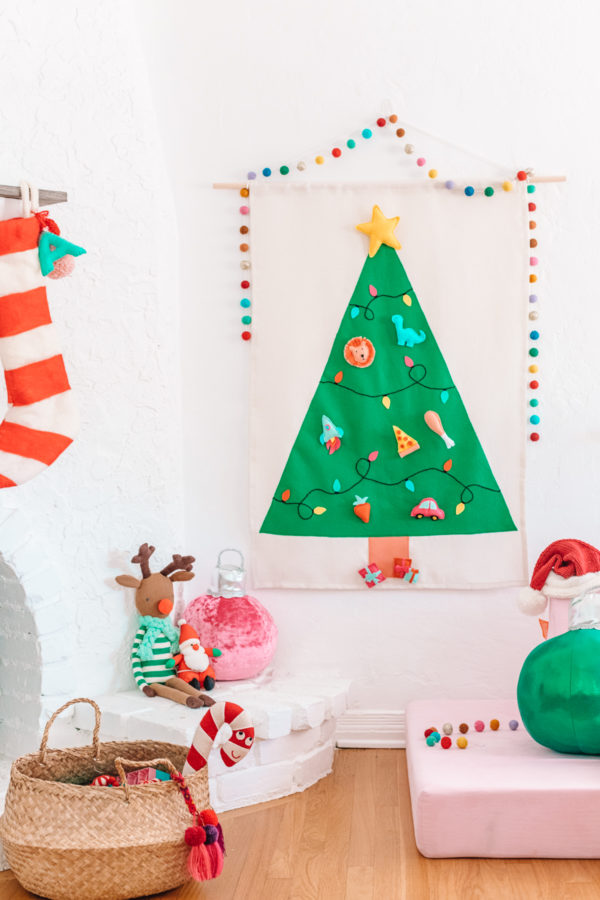 I just made this an interactive felt tree for Arlo, but you could easily turn it into an advent calendar. Just buy or make 25 different ornaments and stick them on the sides. Each day you can move a new one onto the tree!
Which one is your favorite?? Or do you have another advent calendar you use in your home!? Would love to hear it!!