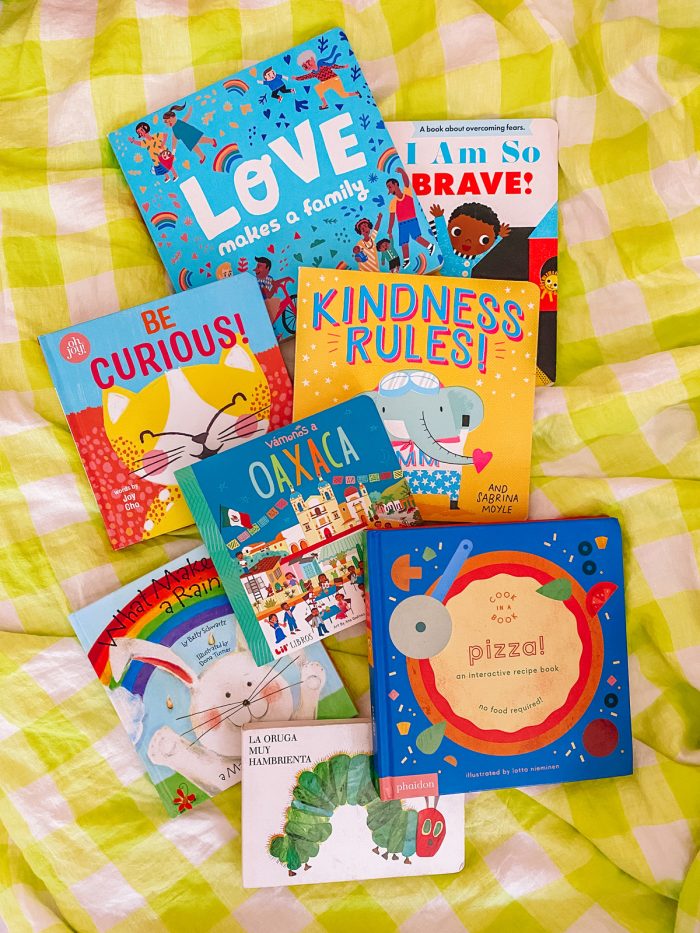 I've done several kids book round-ups, for every age, but today I wanted to focus specifically on board books. Still today, at age 4, we read most of these regularly but they make especially great baby shower or new baby gifts, too.
We love board books because they're durable (of course), short (if you need a book before bed but it's kinda late and you can't read a long book… ya know what I mean!?) and great for going over vocabulary or letters as kiddos get older and start to learn to read. A few of these are baby specific but most will be enjoyed for years by the baby, toddler and preschool sets alike!
Board Book Series We Love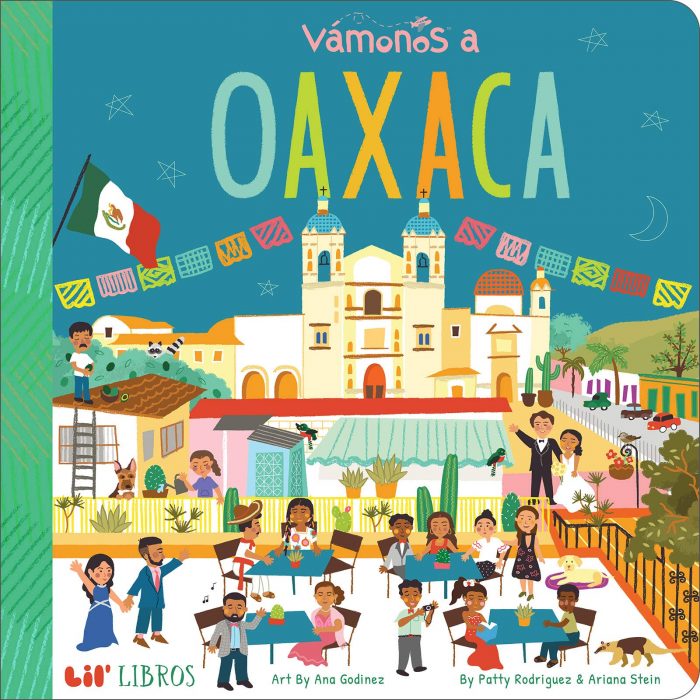 Lil' Libros Series
Bilingual board books that cover vocabulary, prominent Latinx figures and Latin American cities!
Pictured above: Vamanos a Oaxaca by Patty Rodriguez & Ariana Stein, Art by Citlali Reyes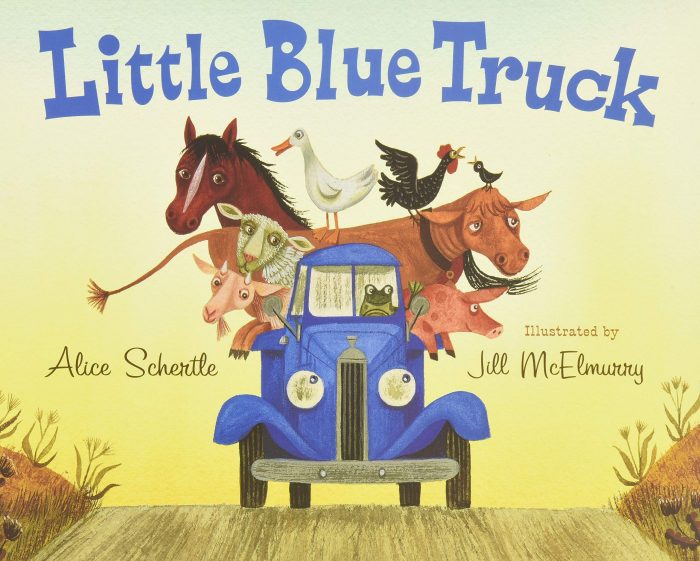 Little Blue Truck Series
Cute series about a friendly little blue truck and his adventures through the country, city, various holidays and seasons and more! (Pictured above: Little Blue Truck by Alice Schertle, Illustrated by Jill McElmurry)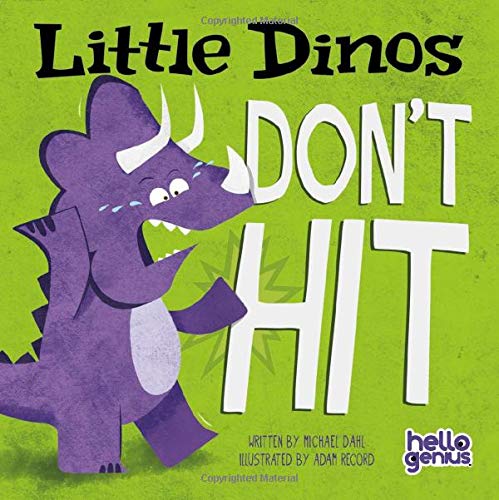 Little Dinos Series
Simple series covering different challenging behaviors like hitting, biting, pushing and more! (Pictured above: Little Dinos Don't Hit by Michael Dahl, Illustrated by Adam Record)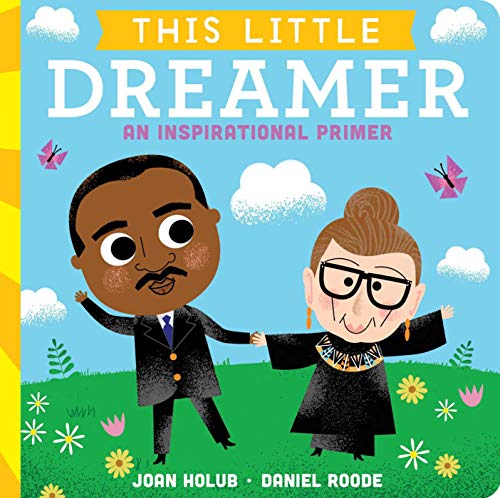 "This Little" Series
A great biographical series on different topics, featuring important individuals from each including presidents, environmentalists, scientists, artists and more! (Pictured above: This Little Dreamer by Joan Holub, Illustrated by Daniel Roode)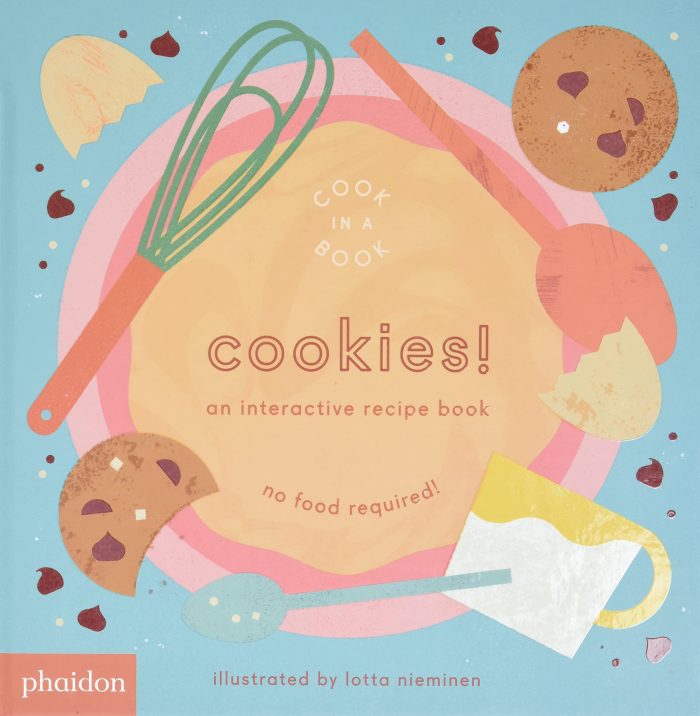 Cook in a Book Series
We LOVE this series. It's essentially recipes that are illustrated and interactive for kids! We have three of the four: cookies, pizza and tacos and they are ALWAYS in regular rotation. Great gift for any chefs in your life who are expecting! (Pictured above: Cookies: An Interactive Recipe Book by Lotta Nieminen)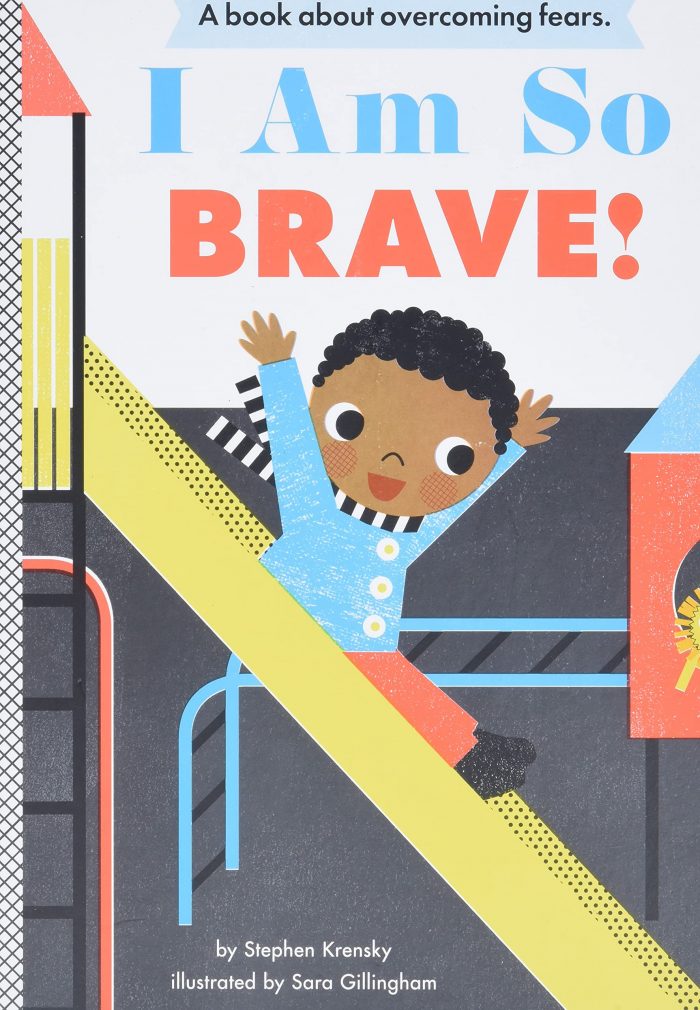 Empowerment Series
Great, simple board book series that helps empower kids through tough topics like fear and confidence! (Pictured above: I Am So Brave by Stephen Krensky, Illustrated by Sara Gillingham)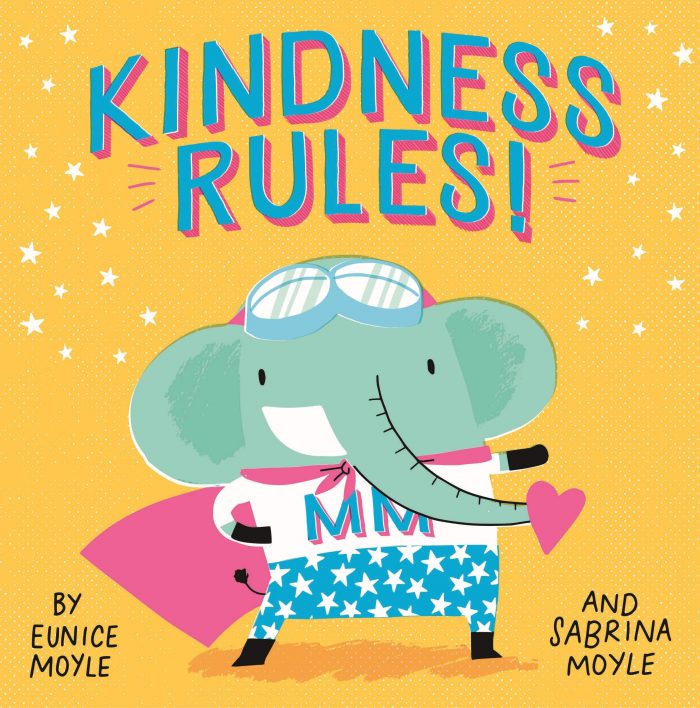 Hello!Lucky Board Book Series
We have a few of these books and they are SO vibrant and eye catching, some tackle important topics like kindness and potty training, and others focus on different family members like mom and dad! (Pictured above: Kindness Rules by Eunice Moyle and Sabrina Moyle)
Board Books We Love
Corduroy by Don Freeman
A classic! Sweet little book about a bear finding his home!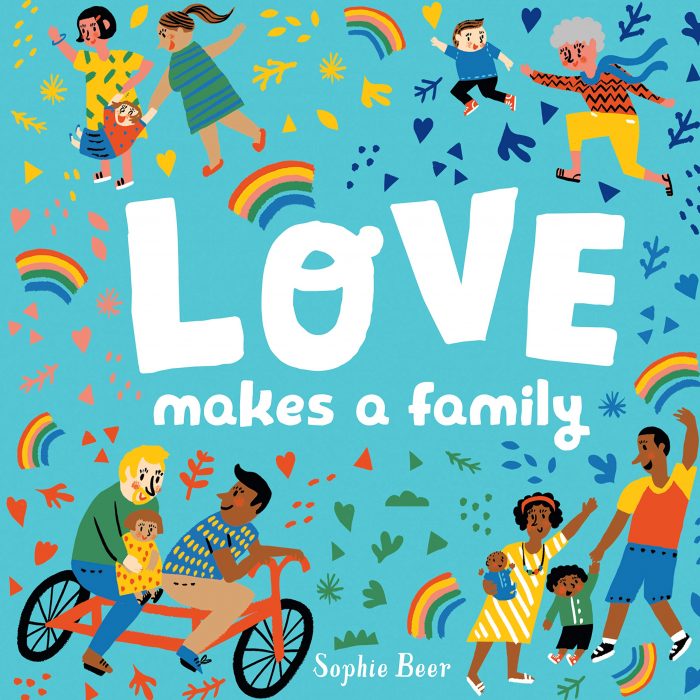 Love Makes A Family by Sophie Beer
One of our all-time faves, shows how all families looks different! I love the illustrations in this book.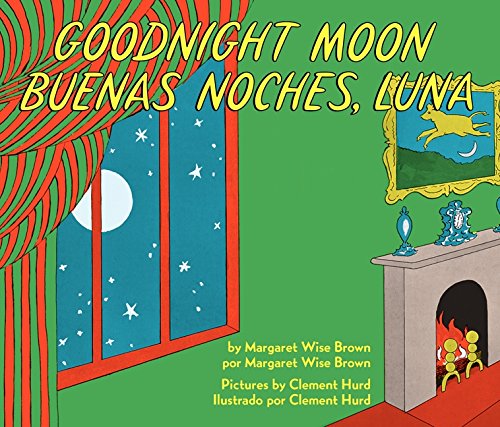 Goodnight Moon / Buenas Noches, Luna by Margaret Wise Brown, Illustrated by Clement Herd
A bi-lingual version of my personal favorite book as a kid!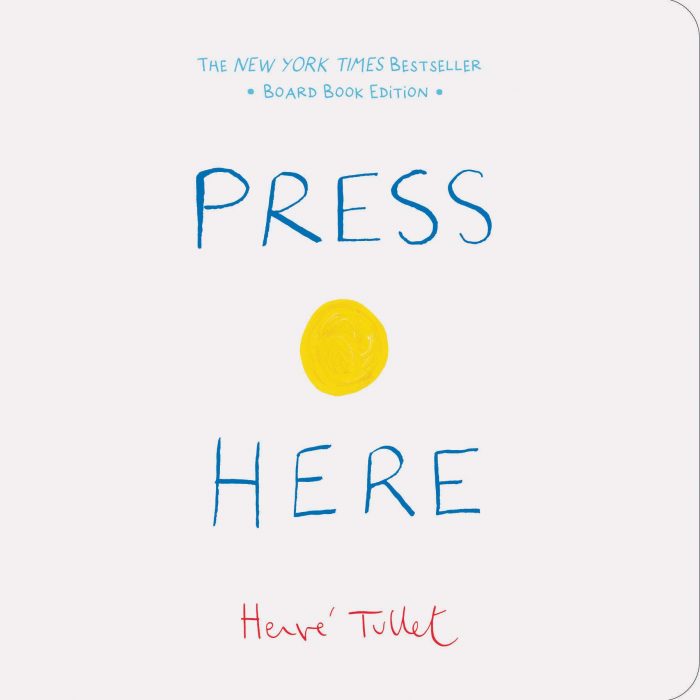 Press Here by Hervé Tullet
SUCH a fun, interactive book that functions more like a game, with different prompts on each page!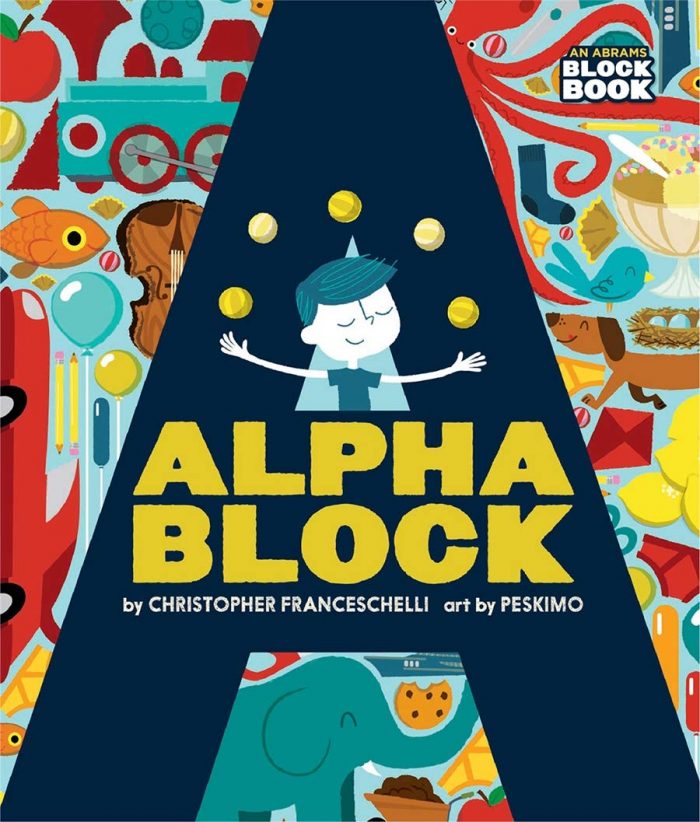 Alpha Block by Christopher Franceschelli, Art by Peskimo
I love this alphabet book, it has big graphic letters that give "peeks" into what iconography is paired with each letter so you can make it a little guessing game!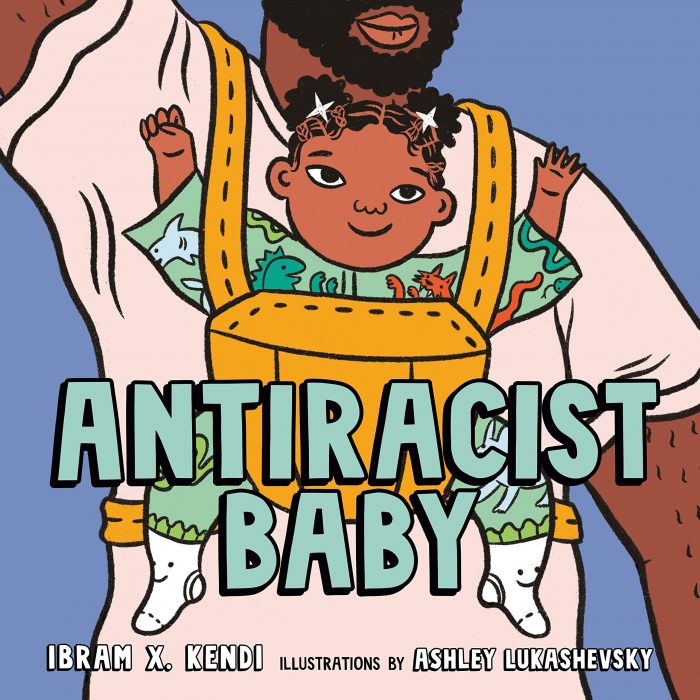 Antiracist Baby by Ibram X Kendi, Illustrations by Ashley Lukashevsky
This board book breaks down nine "first steps" for making the world a more equitable place!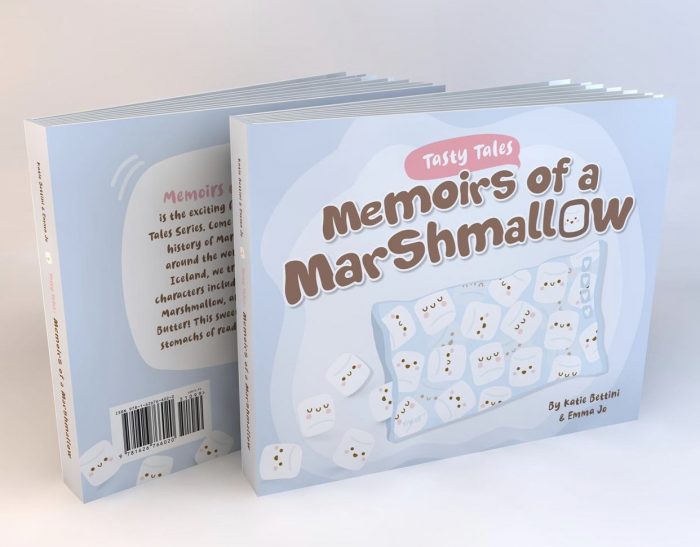 Memoirs of a Marshmallow by Katie Bettini and Emma Jo
Marshmallows are kind of a big deal in our house, and this is such a fun "history" of marshmallows with some creative liberties taken. 😉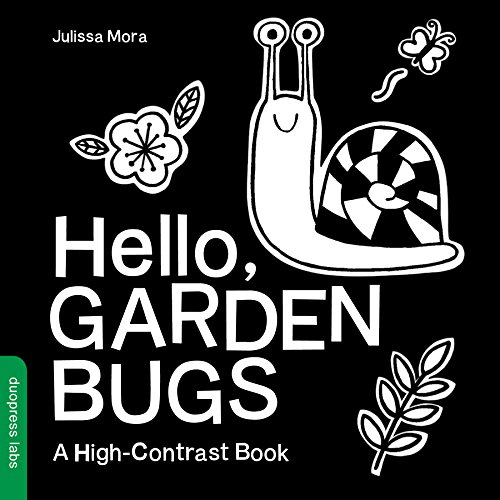 Hello, Garden Bugs by Julissa Mora
Perfect "first" book since it's high contrast black and white for babies!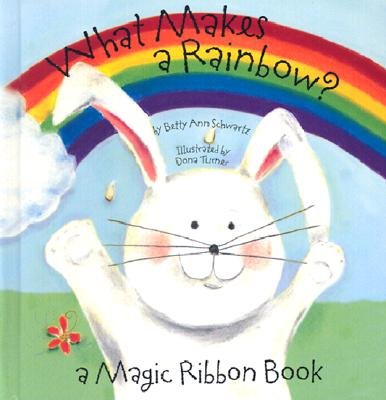 What Makes A Rainbow by Betty Schwartz, Illustrated by Dona Turner
This book is pretty cool, every time you turn the page, a new ribbon appears until you have a full rainbow at the end! Great for learning colors.
The Very Hungry Caterpillar / La Oruga Muy Hambrienta by Eric Carle
A total classic, and we love having the bilingual version!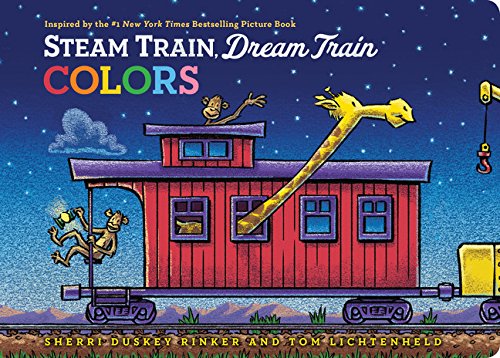 Steam Train Dream Train COLORS by Sherri Duskey Rinker
If trains are a favorite, this is a cute one for learning different colors! There's a different color, animal and type of train car on every page!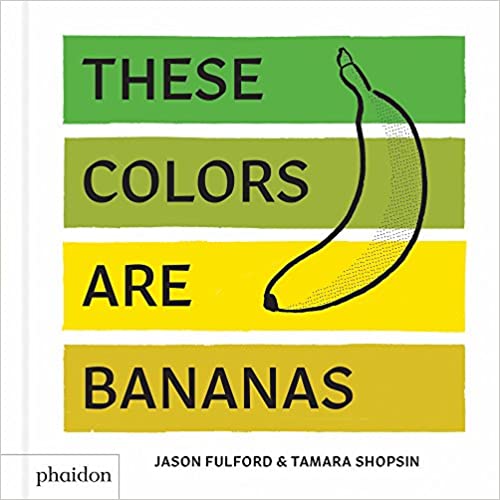 These Colors Are Bananas by Jason Fulford & Tamara Shopsin
We love this book, it talks about all the different colors things can be, and has an interactive on the last page which talks about skin tones!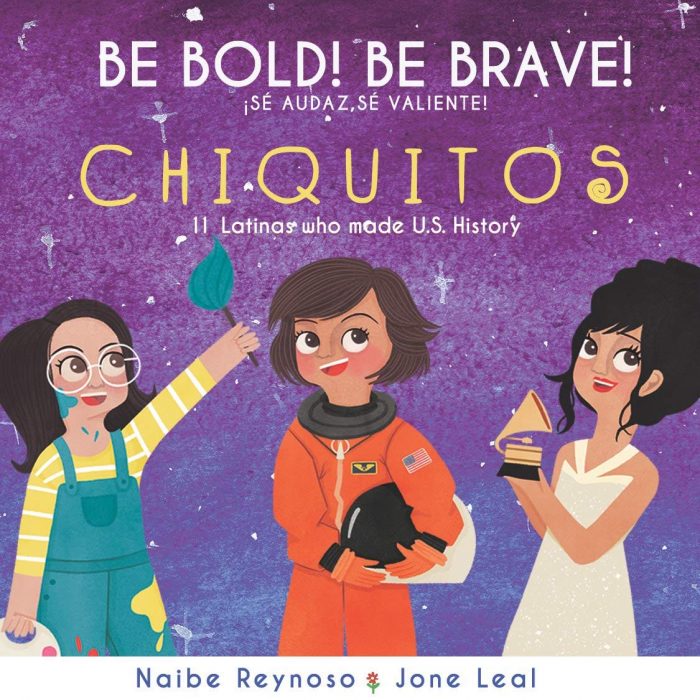 Be Bold Be Brave! Chiquitos by Naive Reynoso & Jone Leal
This book features 11 different Latinas who made US history. There's a mirror on the last page which is ALWAYS a huge hit, too.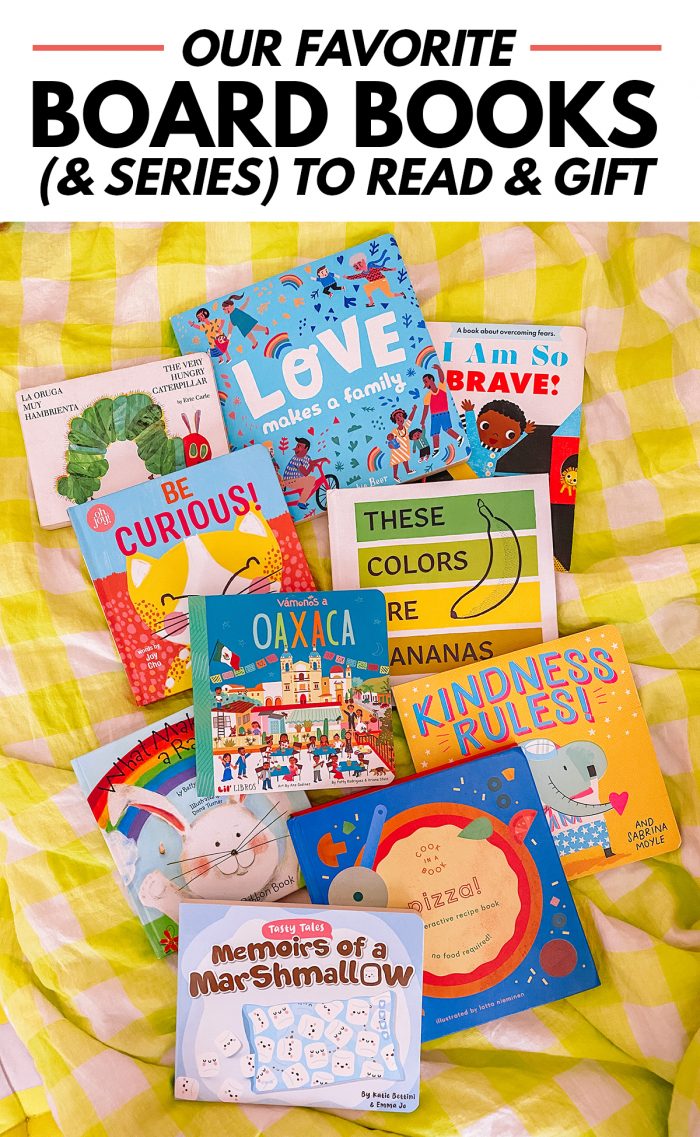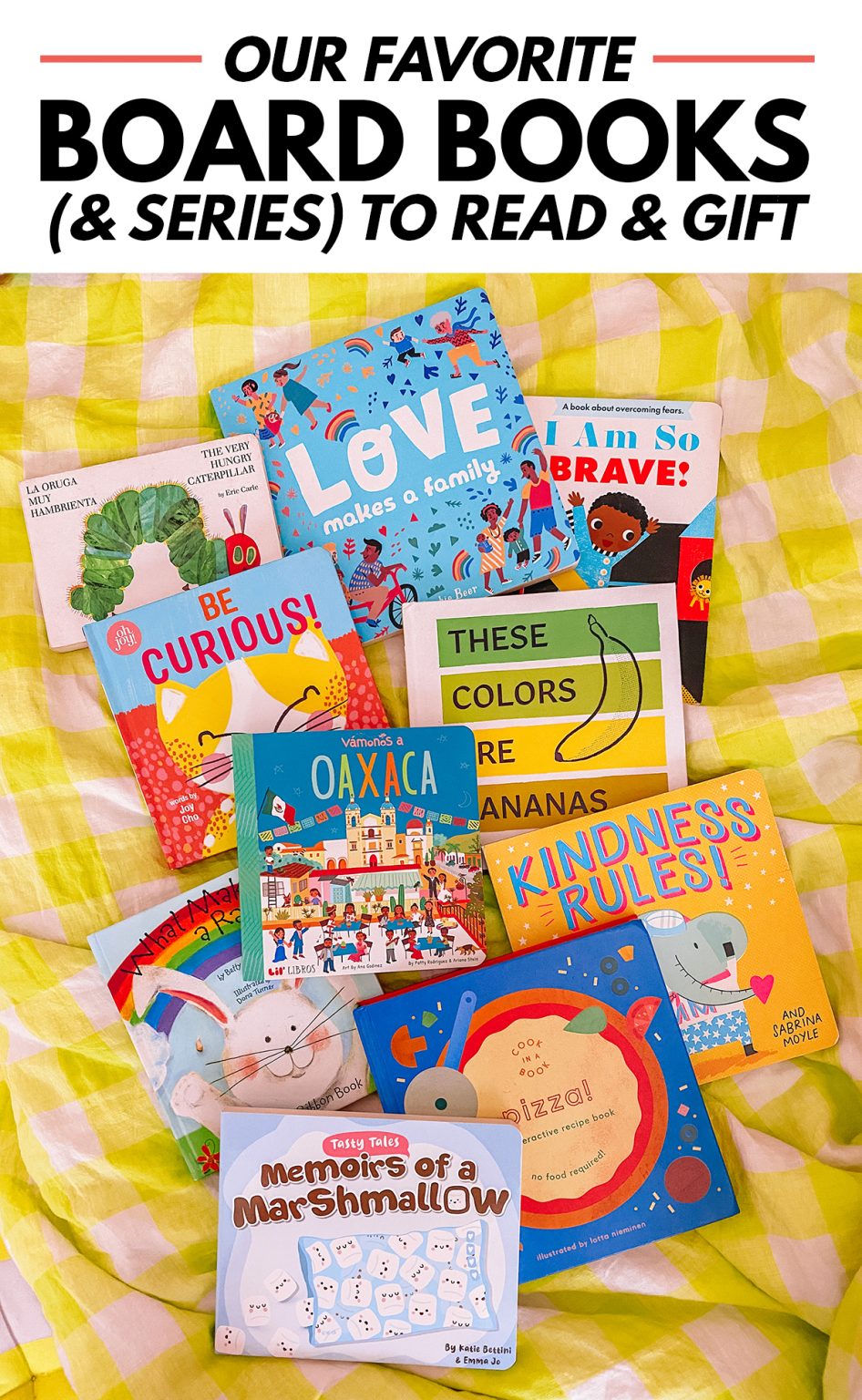 Any other board books your family loves?