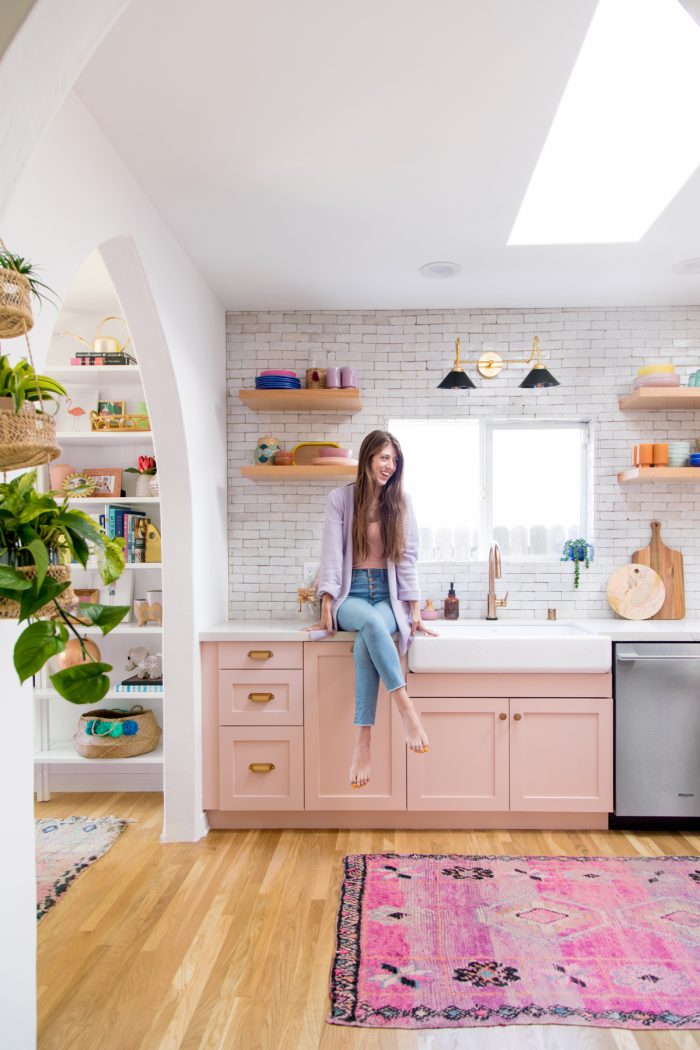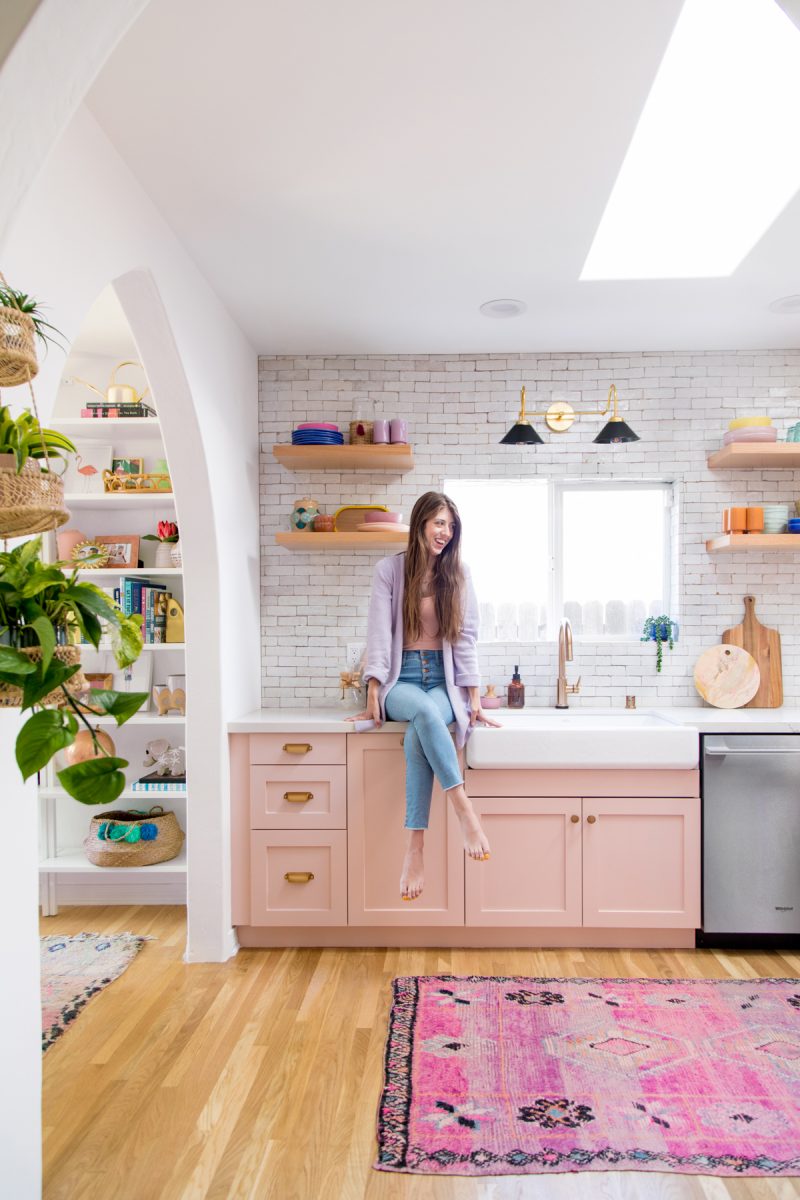 I'm no pro chef or baker but I still spend a heck of a lot of time in the kitchen whether I like it or not, ha! And as we've settled into this house for the last few years, I feel like we've acquired so many items that make life easier when it comes to food storage, food prep and mealtime for the whole fam!
So today I thought I'd share my kitchen must haves. It's a random assortment, I'm not walking you through every basic tool or pot or pan you should have, just the few items we have that really stand out as being extra helpful on a day to day basis. Some you'll almost definitely have (but maybe you're looking for a new or better one!?) and others maybe you've never seen before!?
Several became a part of our life as we journeyed (and continue on that journey!) to make our kitchen more sustainable. I've broken them into three categories below: food storage, meal prep and mealtime favorites. Hope you find something that helps make life easier or that works as a great gift for your favorite home chef!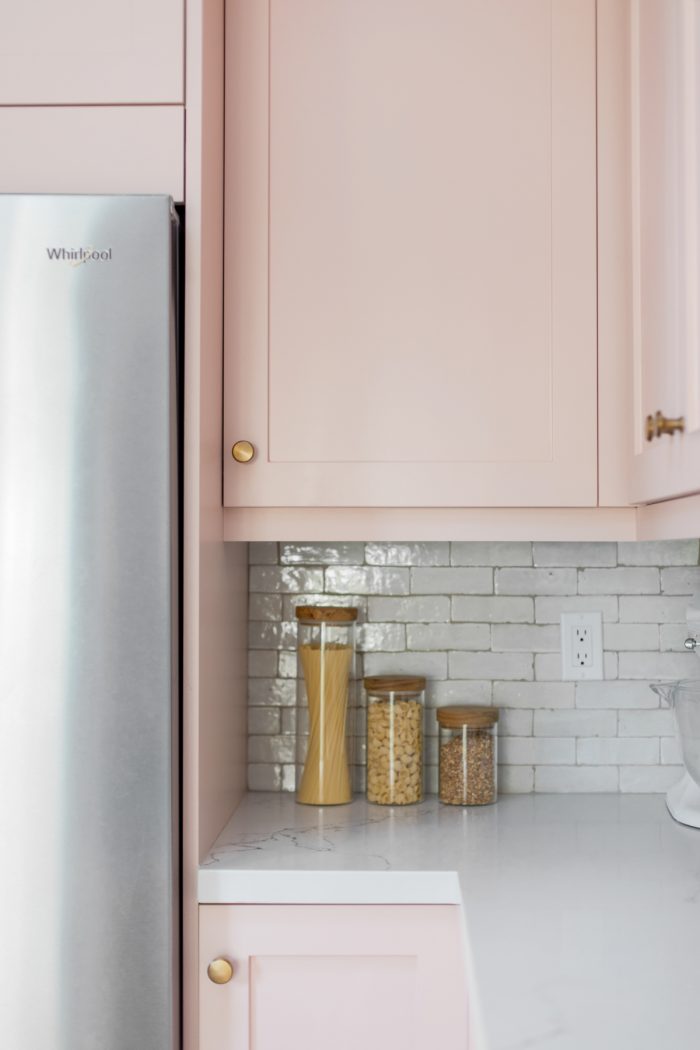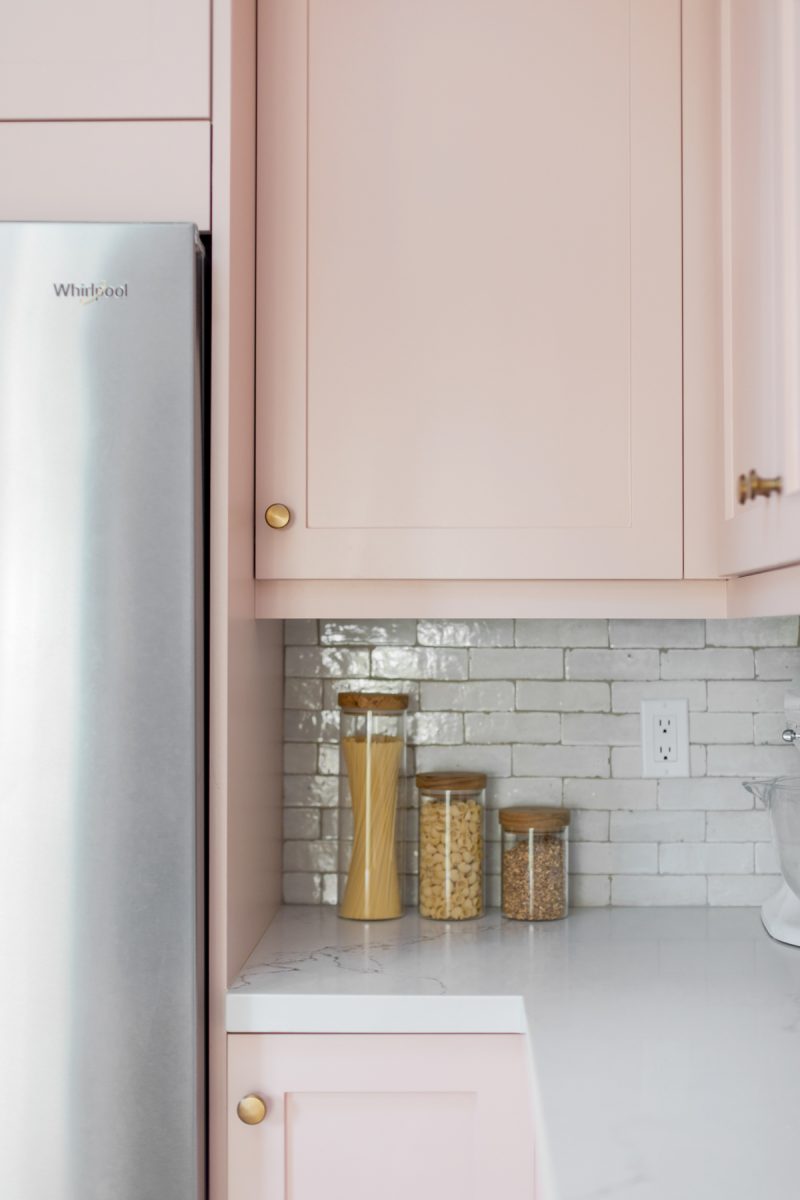 Food Storage Favorites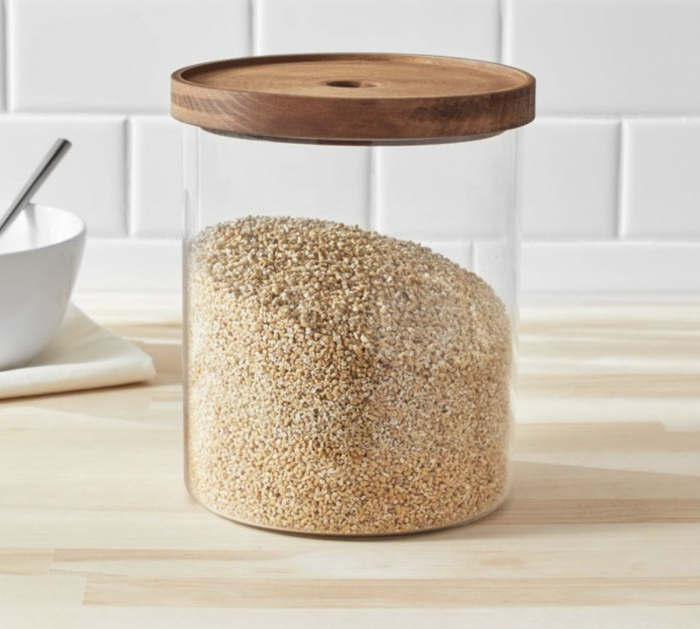 Wood Lid Food Storage Jars
We have a few jars of things like sugar and pasta on the counter and I love that these ones look really nice (and were pretty affordable)!
Shop our wood lid food storage jars here: small, medium and large
Glass Food Storage Containers
We made the switch to glass tupperware a few years ago and have really liked the few sets we got!
Shop our glass storage containers here: Rectangle/Square Containers, Round Pyrex Containers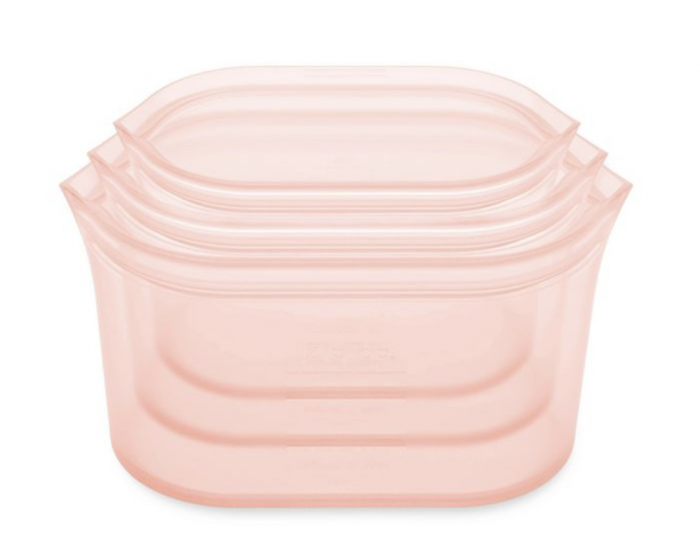 ZipTop Reusable Ziplocks
We've been pretty good at reducing our use of disposable food storage bags by using these ZipTop ones. I like that they have a wider bottom so they stand up on their own in the fridge!
Shop our ZipTop resuable bags here!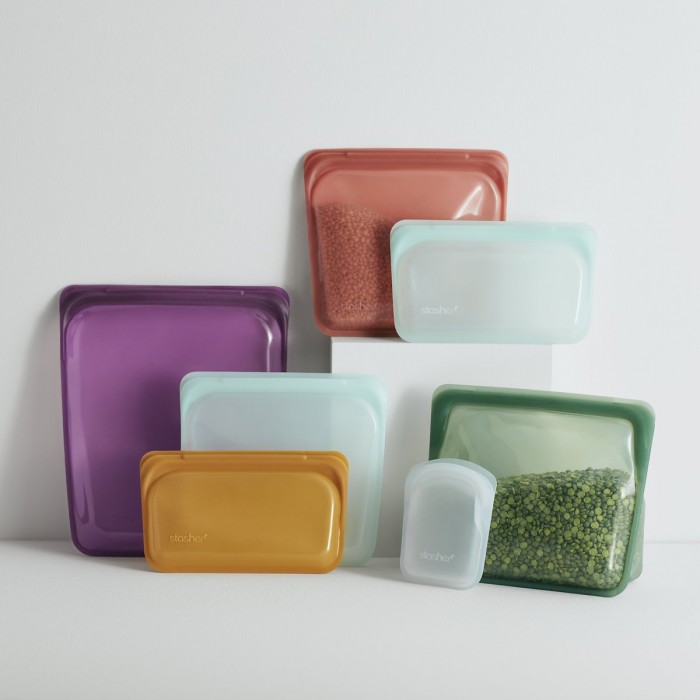 Stasher Bags
We also have some Stasher bags, they admittedly stay closed better than the ZipTop ones above so if you are using them on the go, I recommend these. But we still use ZipTop for leftover in the fridge as we find they fit more!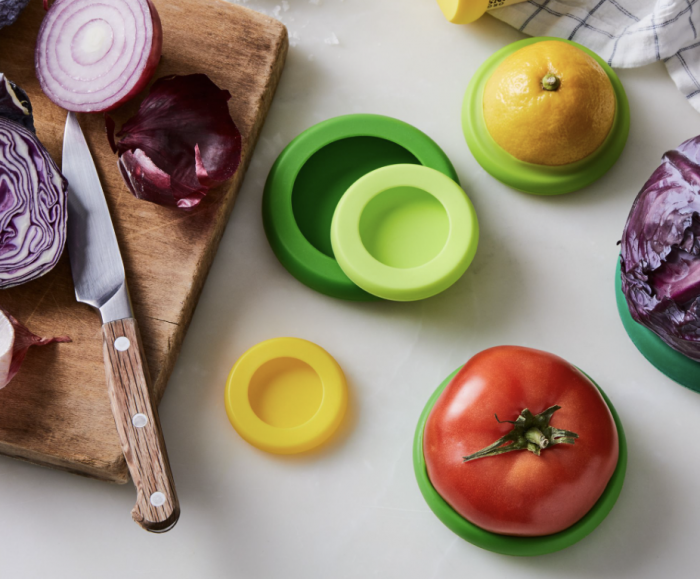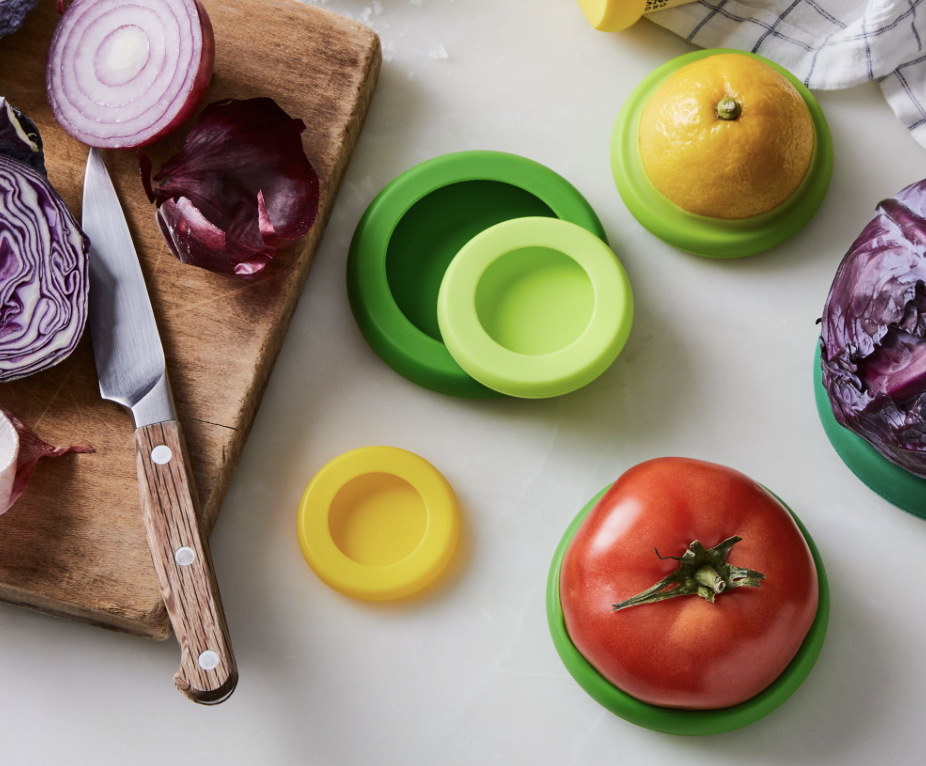 Food Huggers
Wondering why I went for so long without these in my life. Perfect for when you only use half a tomato, cucumber, apple etc. They slip right over the end and keep it fresh in the fridge until you use the rest!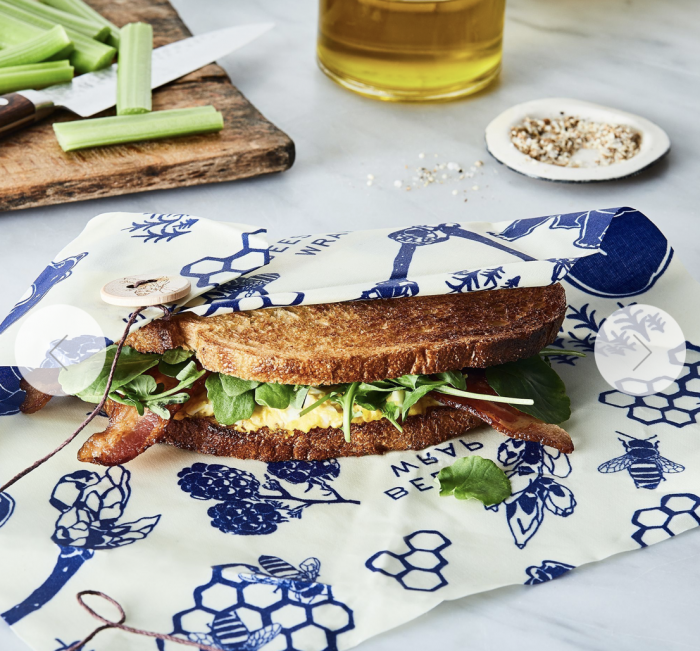 Beeswax Wraps
I use these wraps to wrap up bread before storing it in the freezer, or to cover bowls if I don't want to re-package something into Tupperware. They've been great!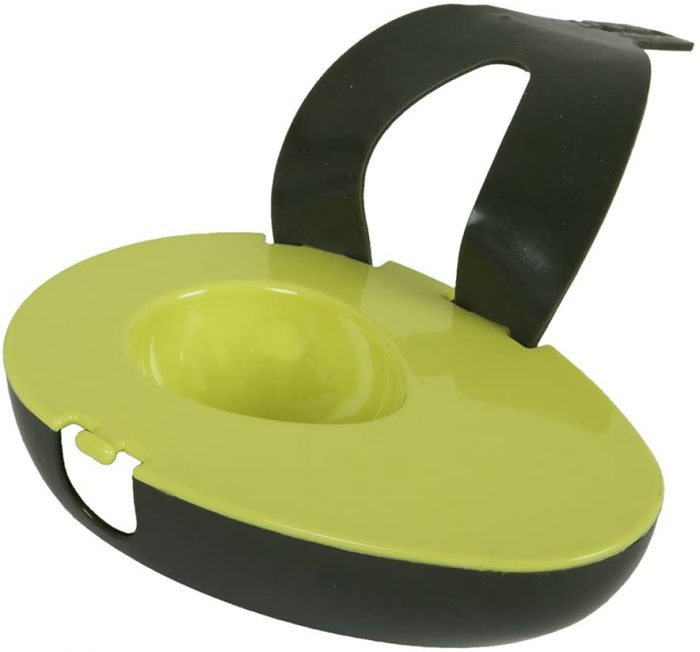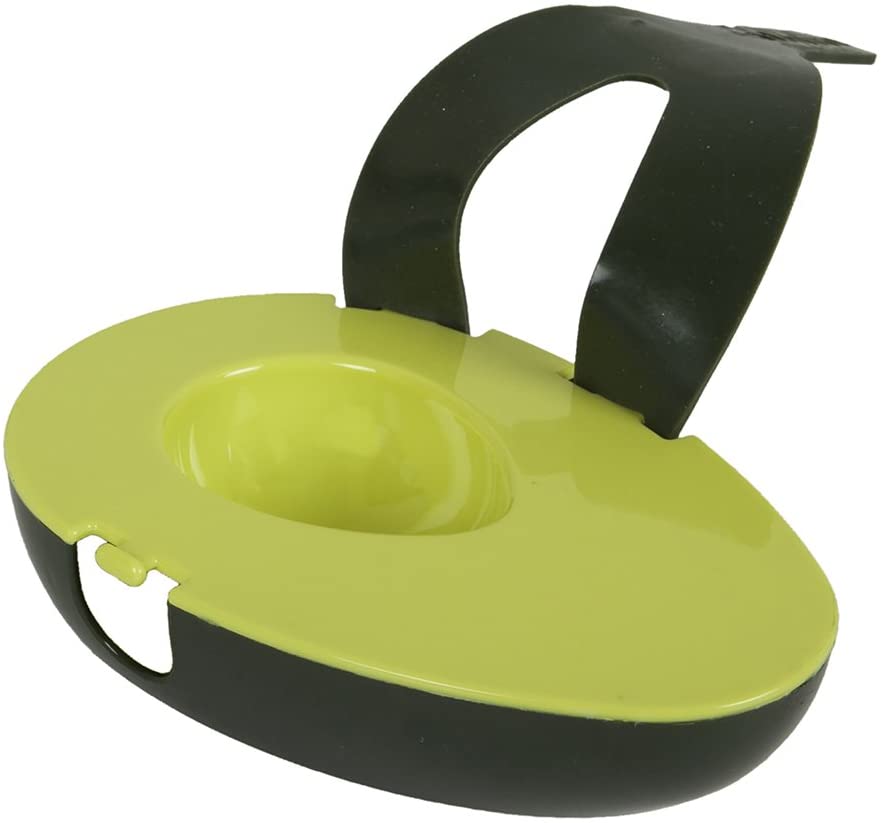 Avocado Saver
We ate a pretty significant amount of avocados so this avocado saver is in constant rotation at our house. It's worked out so well!
Shop our AvoSaver here! (I don't know why it only comes in a two pack, I was able to buy a single one several years ago! Give the other one as a gift!?)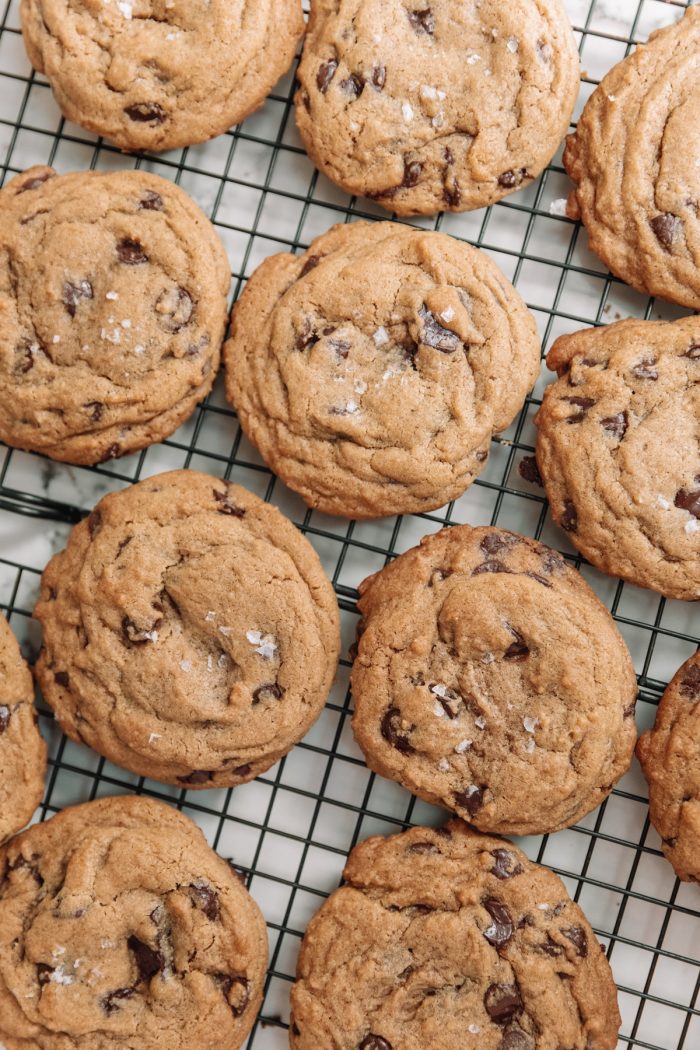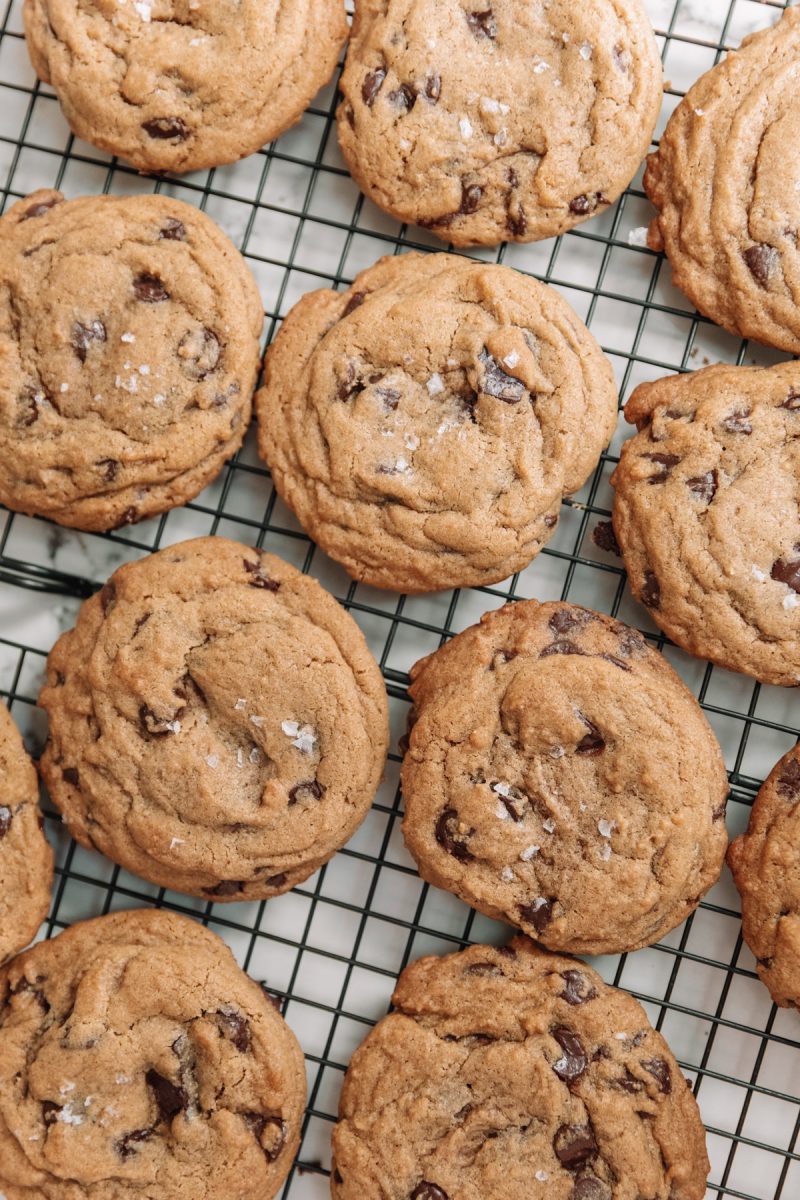 Food Prep Must Haves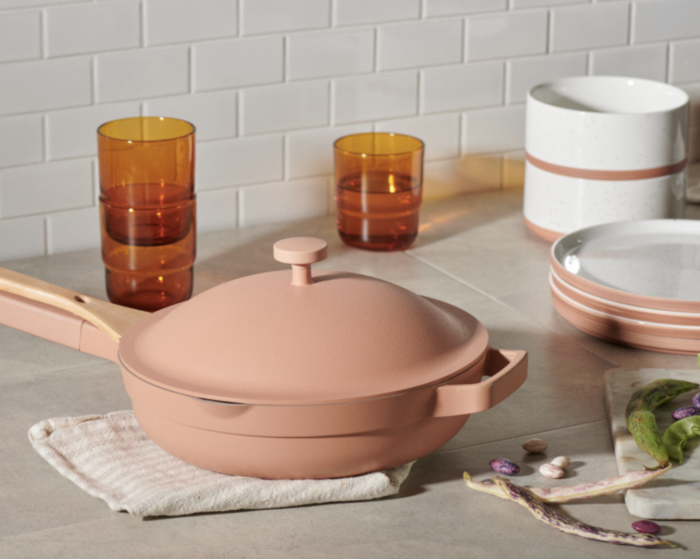 Our Place Always Pan
This is probably the most hyped pan on the internet, but we've been really happy with ours so there's clearly a reason why everyone talks about it! It's a great multipurpose pan, and we use ours every single day.
Shop our Always Pan here! (We have the "spice" color)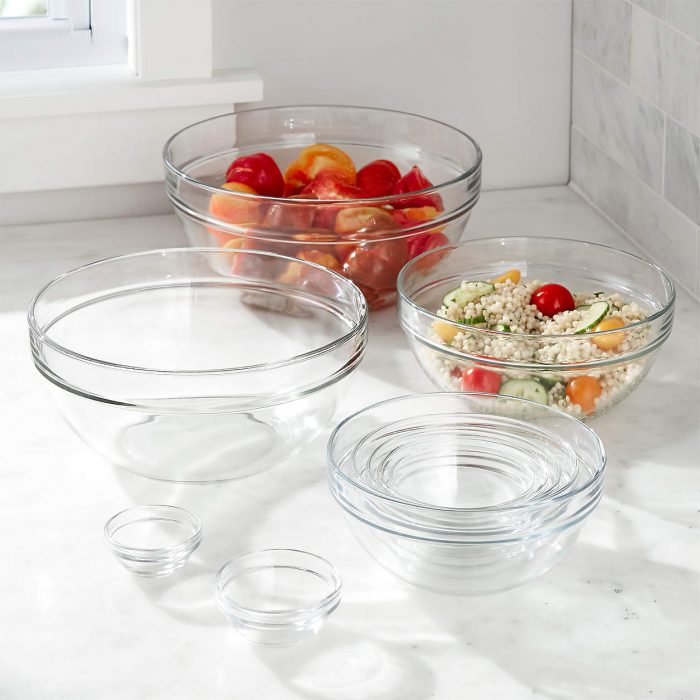 Tempered Glass Nesting Bowls
We use this set of bowls for everything. Anytime I'm baking or cooking, I have at least one or two of them in rotation during the process.
Shop our tempered glass bowls here!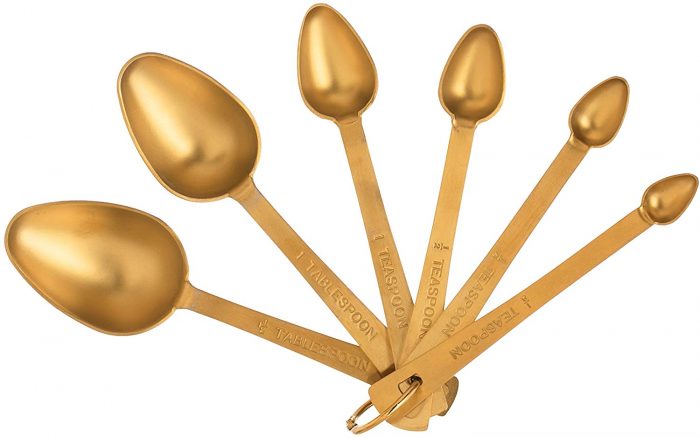 Tablespoons
For so long I had a set of measuring spoons that had all the numbers rubbed off on them, which drove Jeff NUTS. I finally upgraded to a gold set where the numbers are actually etched in (so they can't rub off, haha!) and we've been so happy. It also has a 1 1/2 tablespoon which I've actually ended up loving (I had never had one that had that before).
Shop our brass measuring spoons here!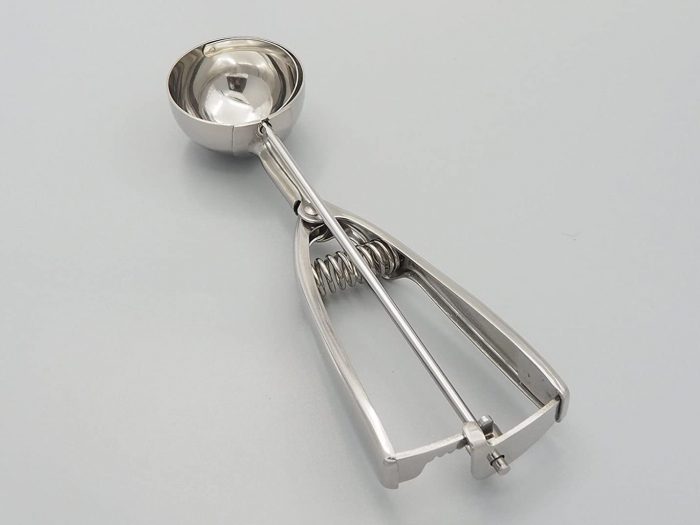 Ice Cream Scoop (for cookies!)
If you want an easy way to make uniform cookies, get an ice cream scoop! This is the one I use and love for my "famous" (using that term lightly lol!) chocolate chip cookies.
Shop my fave cookie dough scoop here!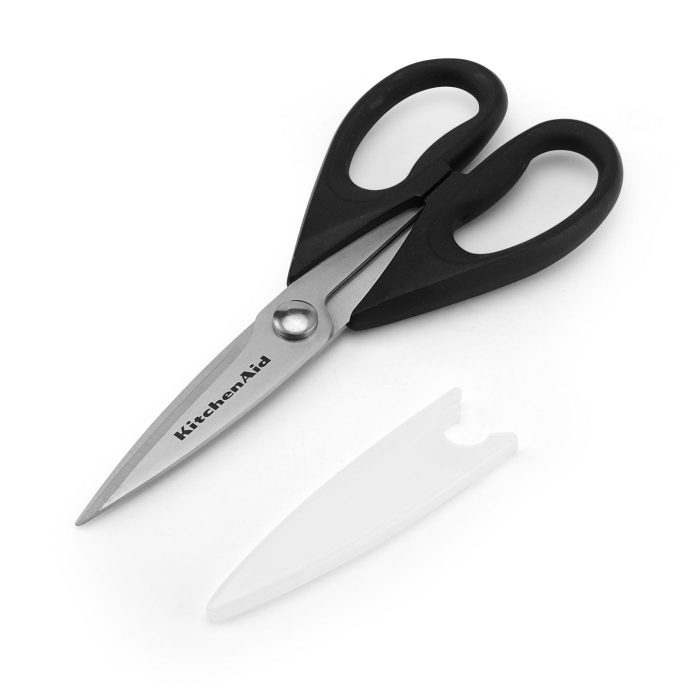 Kitchen Scissors
We use kitchen scissors all the time to cut up food for the kiddo, like pizza, chicken or even quesadillas etc. It's SO much easier than doing so with a fork and knife.
Shop our kitchen scissors here!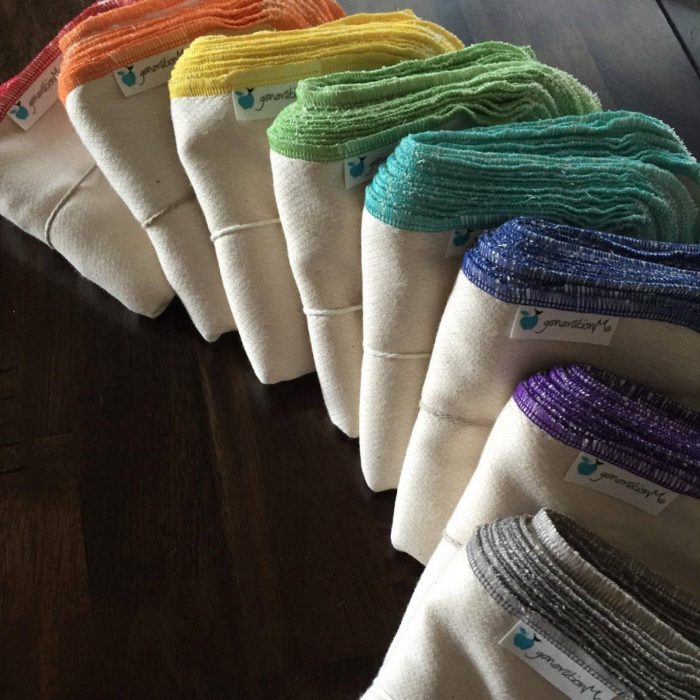 Unpaper Towels
We got rid of paper towels a few years ago and have never looked back. We've tried a few "unpaper" towels and these are by far our favorite! We use them as napkins as well as rags.
Shop our fave unpaper towels here! (We have the organic unbleached ones, with rainbow trim!)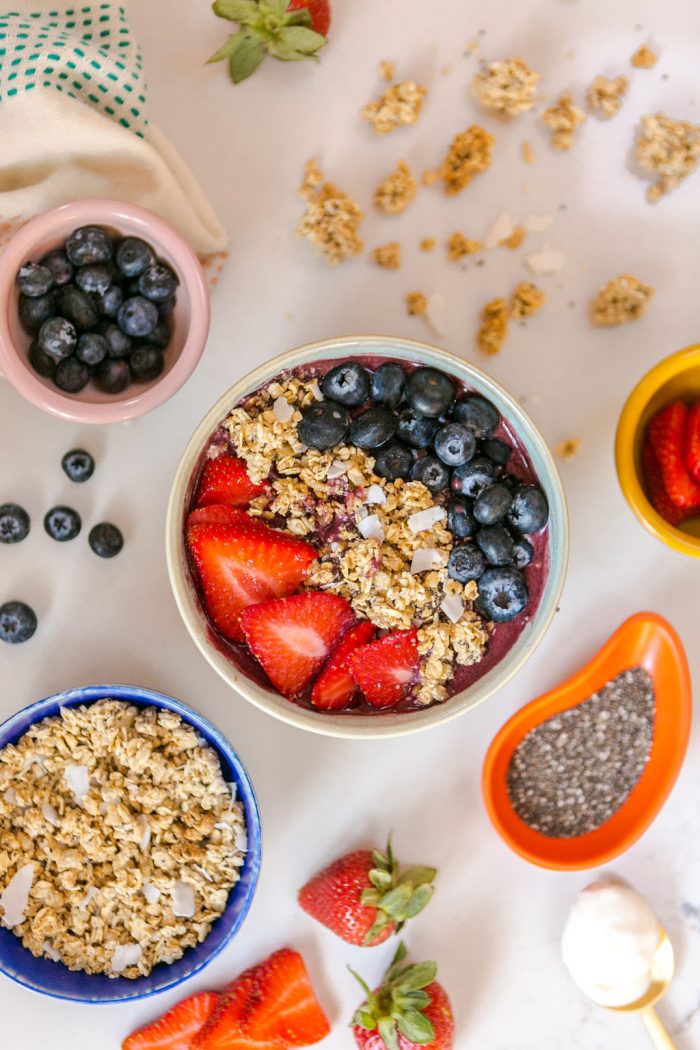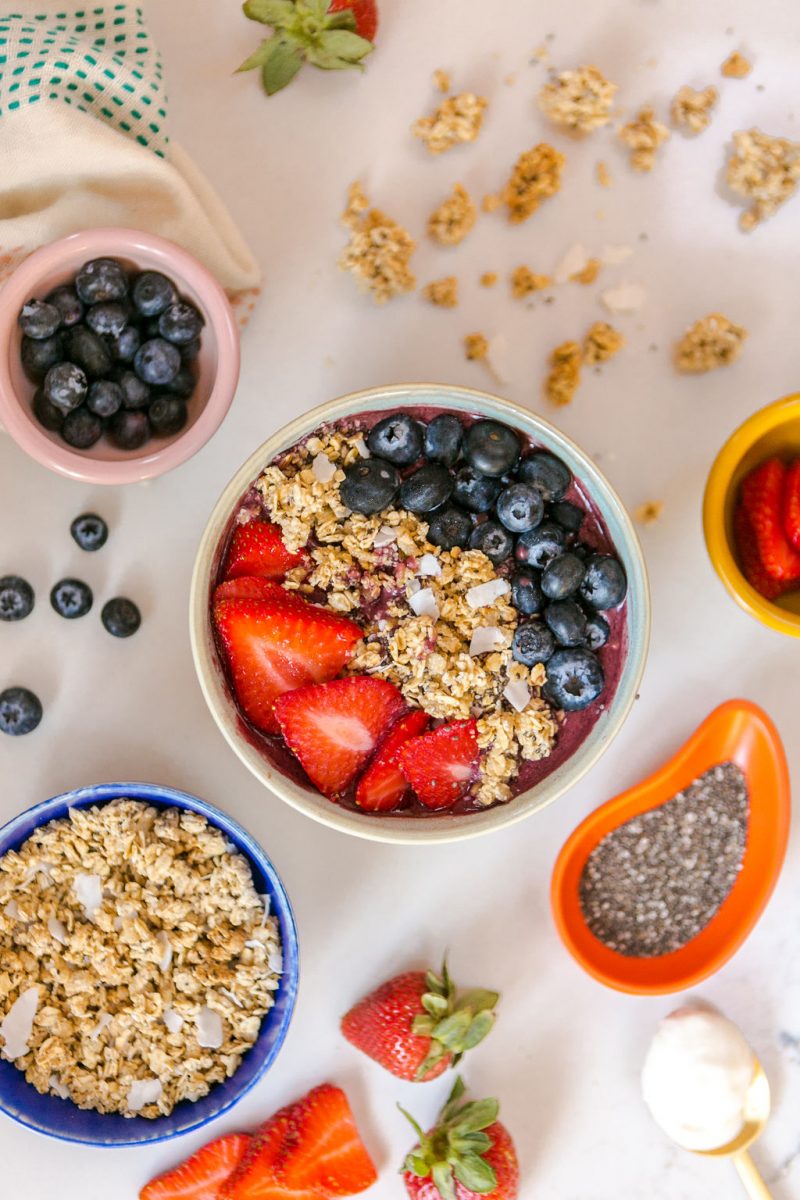 Mealtime Must Haves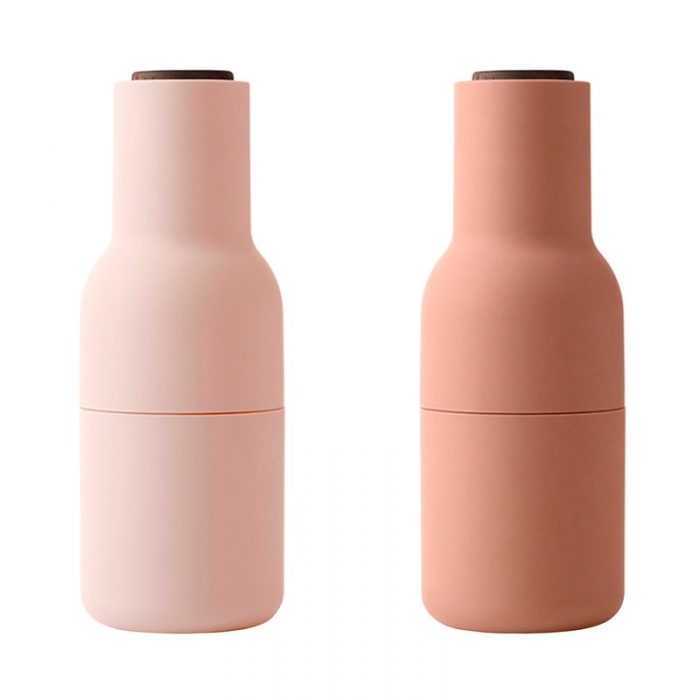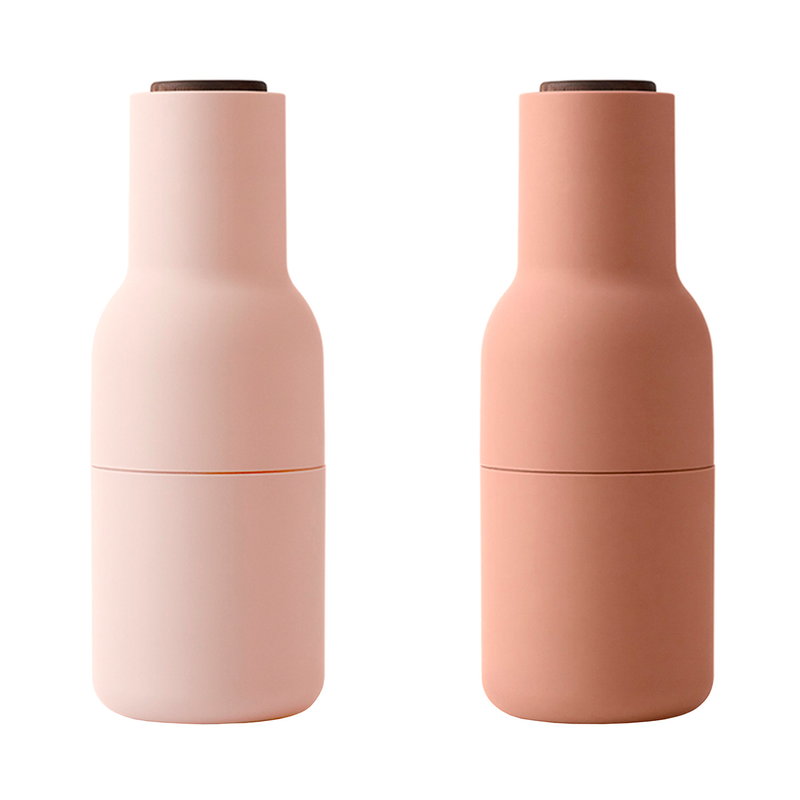 Salt & Pepper Grinders
I love a salt grinder (vs just fine table salt etc) but I was feeling really wasteful constantly buying new plastic ones from the store. So I finally invested in real refillable salt and pepper grinders and we love them!
Shop our salt & pepper grinders here!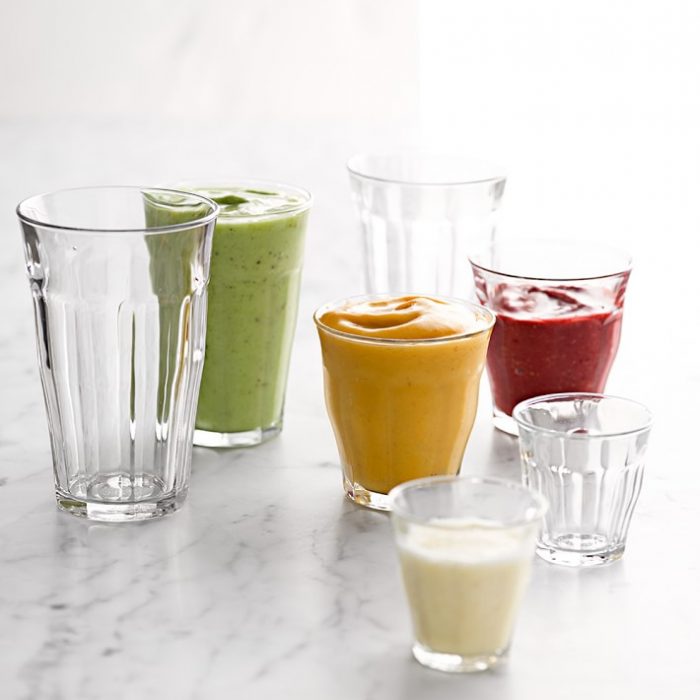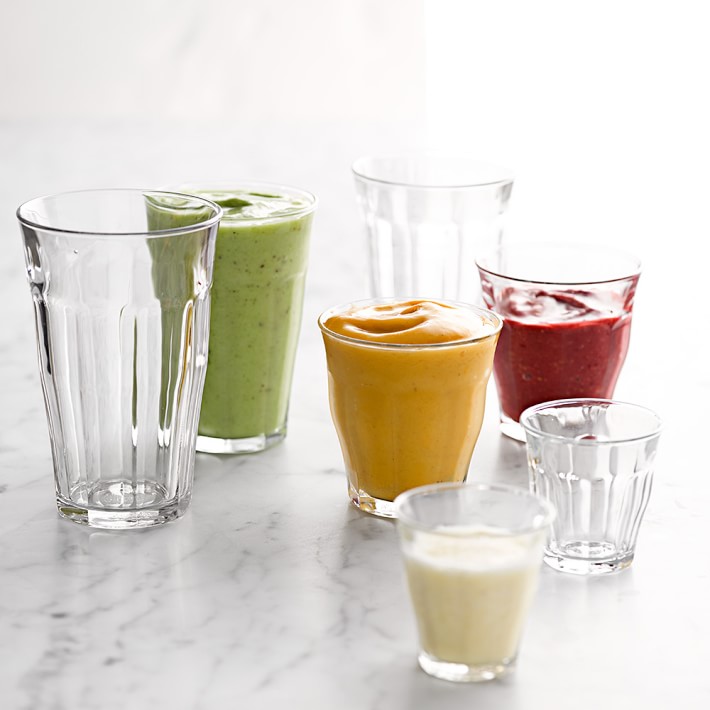 Hard to Break Glasses
I saw these glasses on Cup of Jo years ago and bought them the second I became a mom. They are the BEST glasses. They've been toddler-thrown one across the room and it hasn't broken. We have a few different sizes:
Shop the tempered glasses here: 12 oz (I use this size every day for water throughout the day!) 10.75 oz (great for juice or other drinks), 5.75oz (very small, great for little kids)
Glass Kids Cups
The company sent us these kids cups and we've really loved them. They're like a mason jar style with silicone sleeves. They're great because they come with both a straw lid and a solid lid if you want to use them for snacks instead. Perfect for pulling out when you have little kiddo friends over too since they come in a set of 4!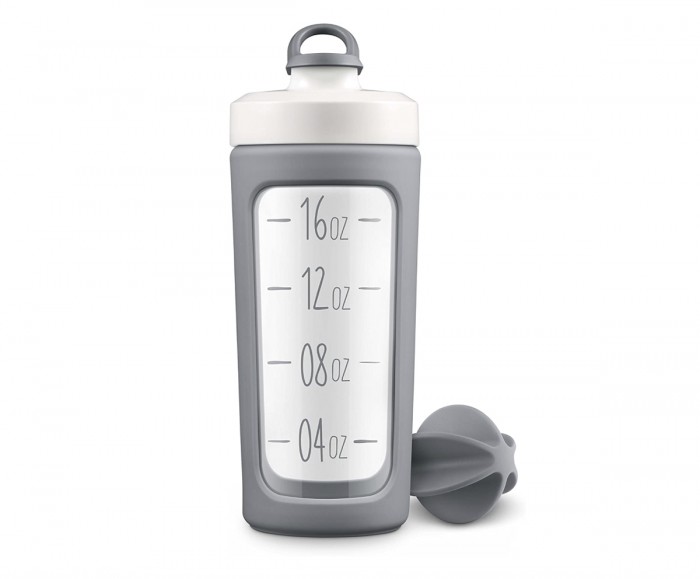 Ello Water Bottle
This is more of a to-go item, but I've searched for SO long for a reusable water bottle I love and this is the one. Glass, I can open it with one hand, has a handle, fits in cup holder. Overall I've really loved it!
Shop the Ello water bottle here!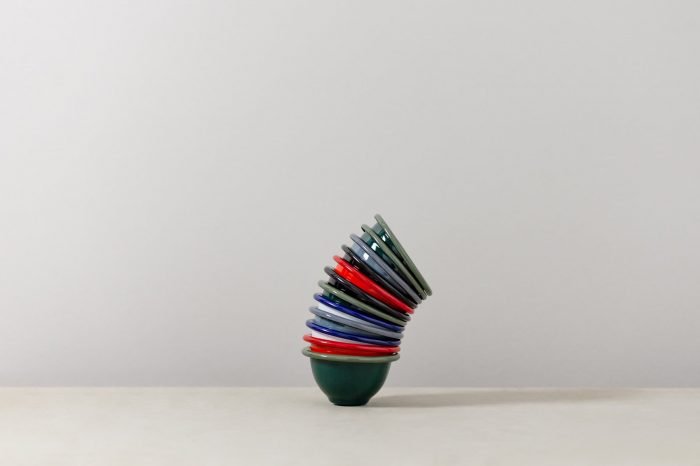 Mini Bowls
I will forever sing the praises of mini bowls. We use them ALL THE TIME. For taco toppings, little snacks, dips, if our little guy wants to "try" something when we're baking. They are seriously the best.
Shop some of my fave small bowls here: Enamel Pinch Pots, Speckled Sauce Bowls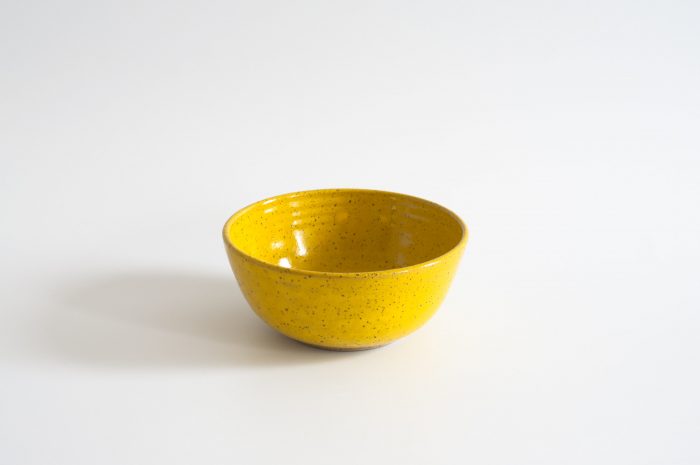 Speckled Bowls
Jeff bought me one of these bowls for Christmas one year and they have the best colors. I'm hoping to collect a full set someday but for now we just have a few different size ones that we use for snacks (when we have people over and want a prettier bowl out!) or to hold things like fruit in the fridge.
Shop the speckled bowls here: breakfast bowl, lunch bowl
What are your kitchen must haves?