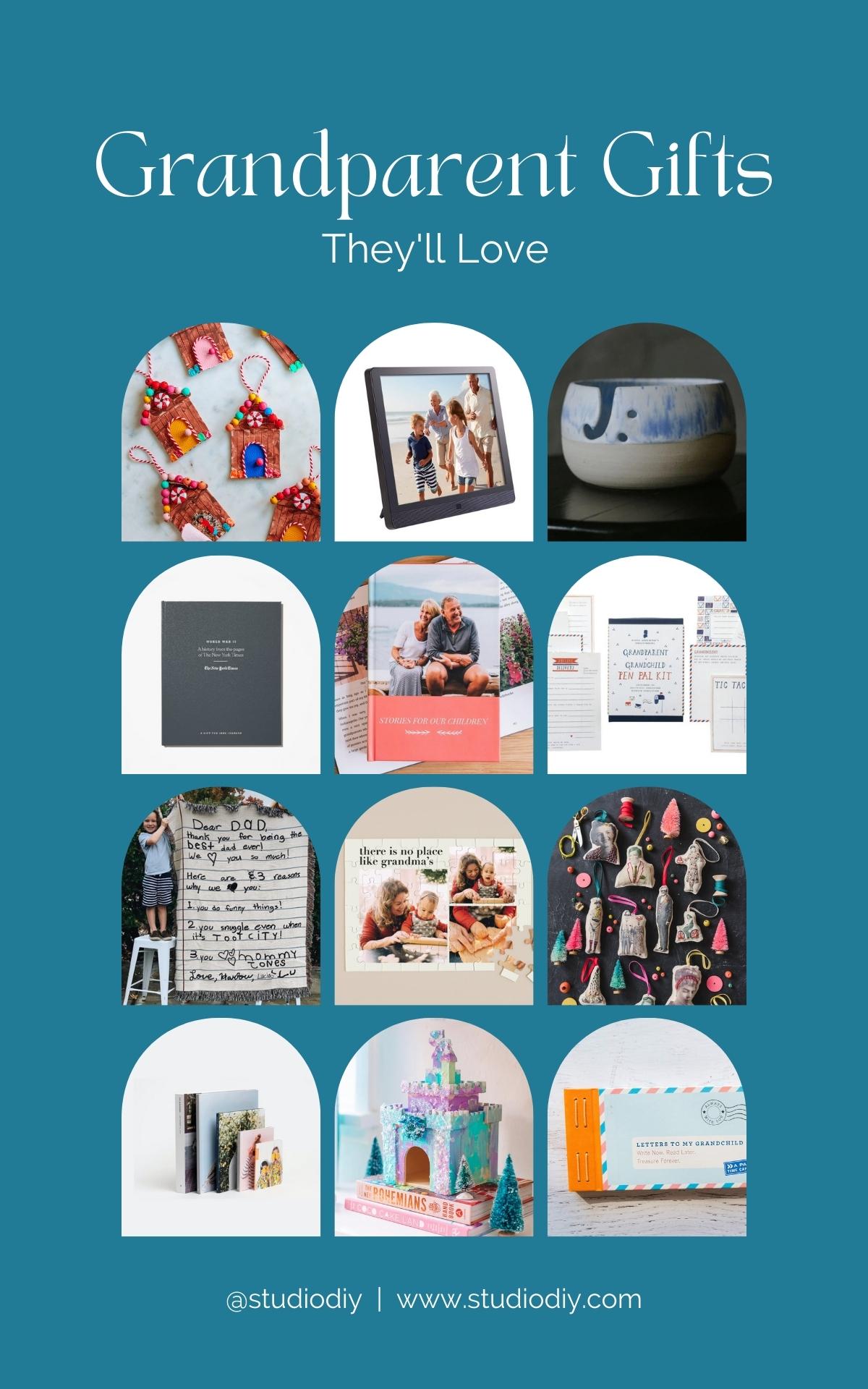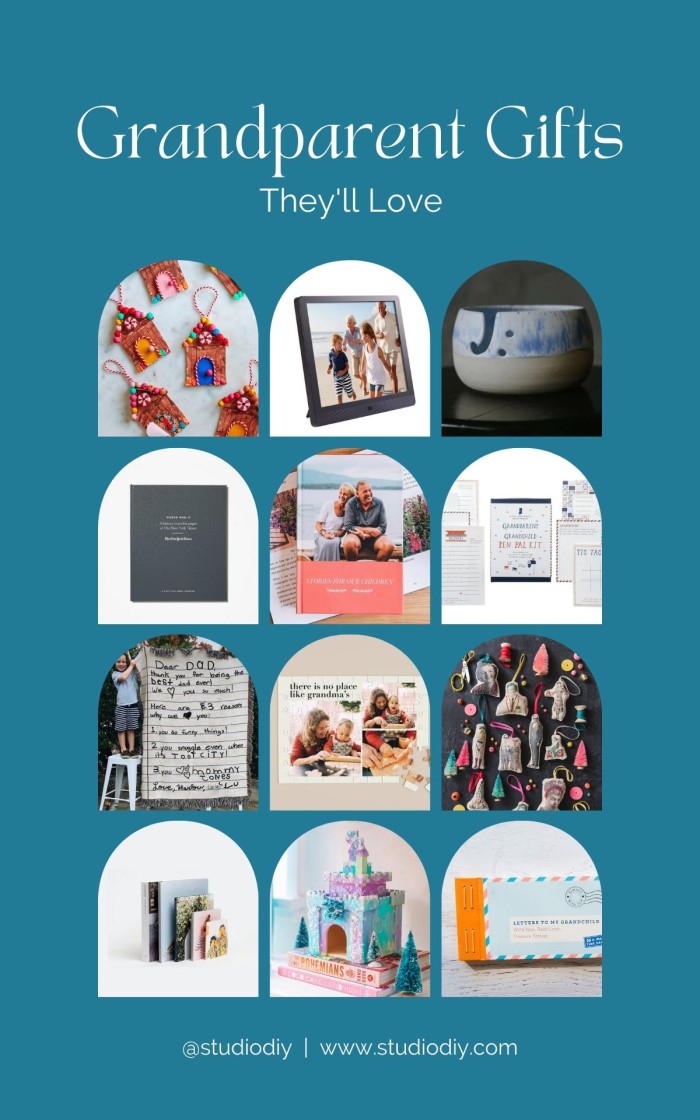 The grandparents. They have everything or need nothing, what makes a good gift for Grandma or Grandpa? I like to focus in on a few categories: something personal, something practical or something homemade.
You can't go wrong with any of these gift ideas, they are sure to love them and love even more that you picked it out (or made it) for them!
Photo Gifts for Grandparents
Photo gifts for Grandparents are always popular, and for good reason! Here are a few ideas that showcase both family photos and family momentos.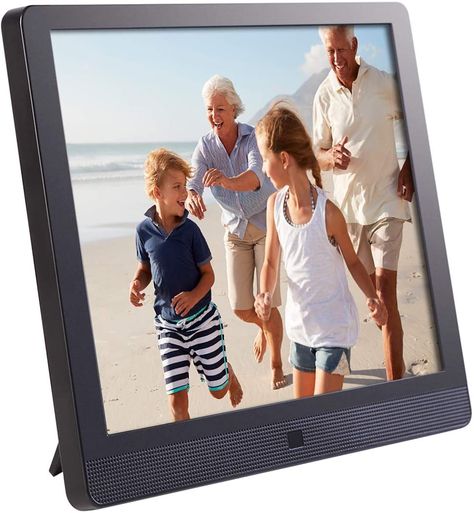 Digital Photo Frame: My top gift pick for grandparents! This digital photo frame is without a doubt the best and most enjoyed item our family got for my Great Aunt and my late Grandma. These digital frames, either via an email address or an app, allow any family member or friend to send photos to a digital frame that cycles through them. The screen is large so it's easy to see and they absolute love to be able to see photos, old and new, of their loved ones. Can not recommend enough.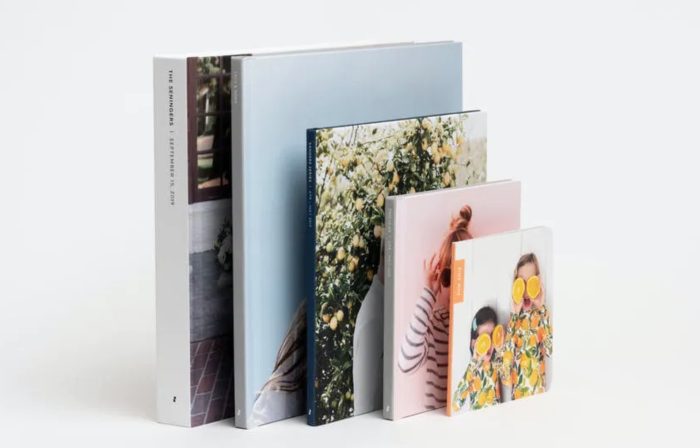 Chatbooks Photo Books: We make an annual book of our son and gift it to his grandparents and it's always a hit. We love Chatbooks because it's easy to upload photos (You can even pull them from Instagram) and they offer a few different size options. We break our book down into chapters by "month". It's always the biggest hit!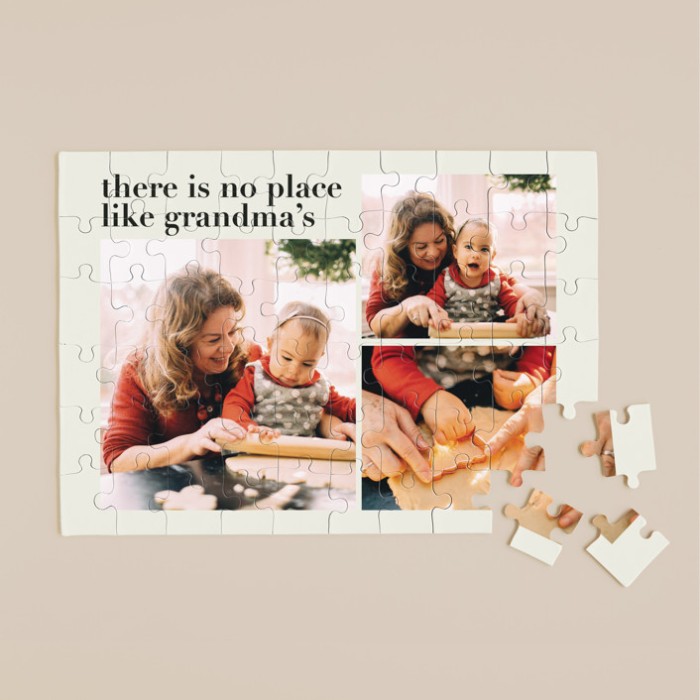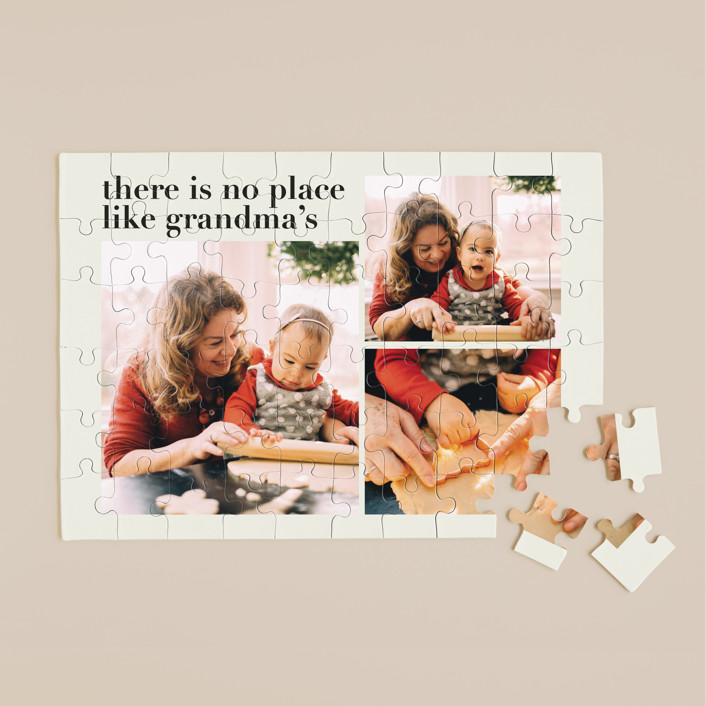 Grandparent Puzzle: A sweet gift to give that your children can do with their grandparent, this puzzle! If you take holiday photos, use those and it becomes a fun item to pull out every holiday season! p.s. You can customize the text so you can change to the grandparent name of your choice!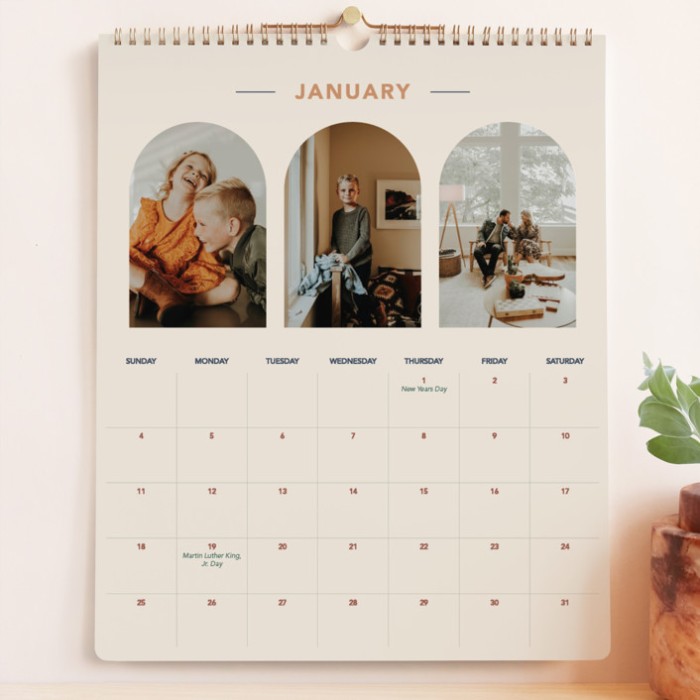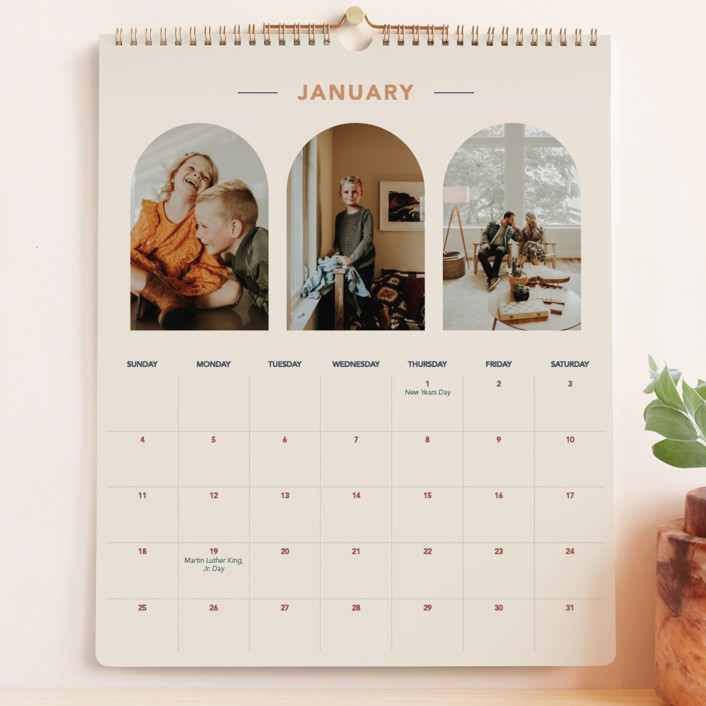 Photo Wall Calendar: What grandparent wouldn't enjoy a photo calendar? If you're doing a family gift for a grandparent with lots of grandchild, dedicate one month to each grandchild! Bonus: Write in the dates you all plan to visit on the calendar in advance, so they have something to look forward to!
Personalized Gifts for Grandparents & Gifts to Stay in Touch
These custom grandparent gifts preserve family history, from encouraging a grandparent to write their life story down to making it easy to stay in touch with grandkids that live far away!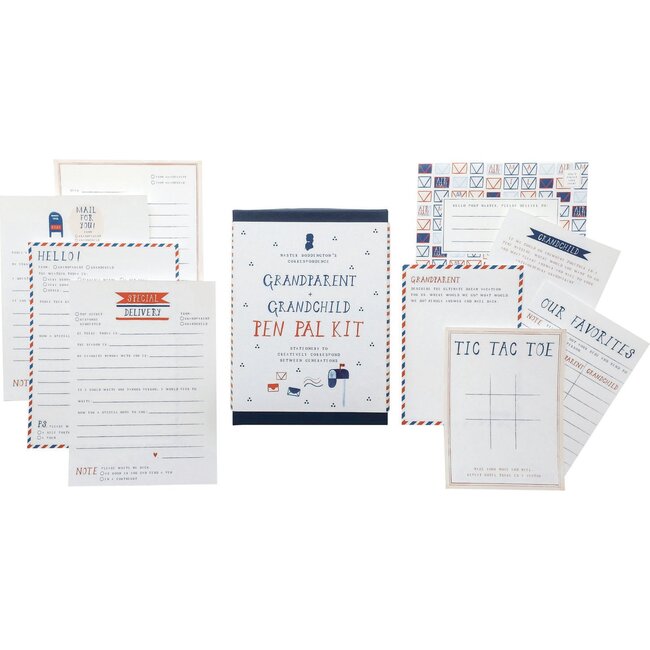 Grandparent & Grandchild Pen Pal Kit: I can't think of anything sweeter than being a pen pal with your grandparent if you live far. A friend has done this her whole life, what a gift to have those letters! This kit makes it a no-brainer with everything you need to keep up the connection!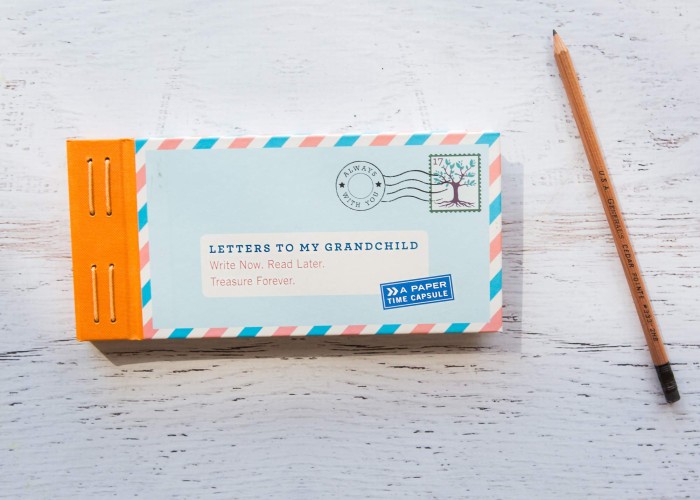 Letters To My Grandchild: A book with twelve letters to fill in about their grandchild. Such a sweet keepsake the whole family will love for generations to come! There's also a Letters From My Grandchild's First Year version, perfect for a new grandparent!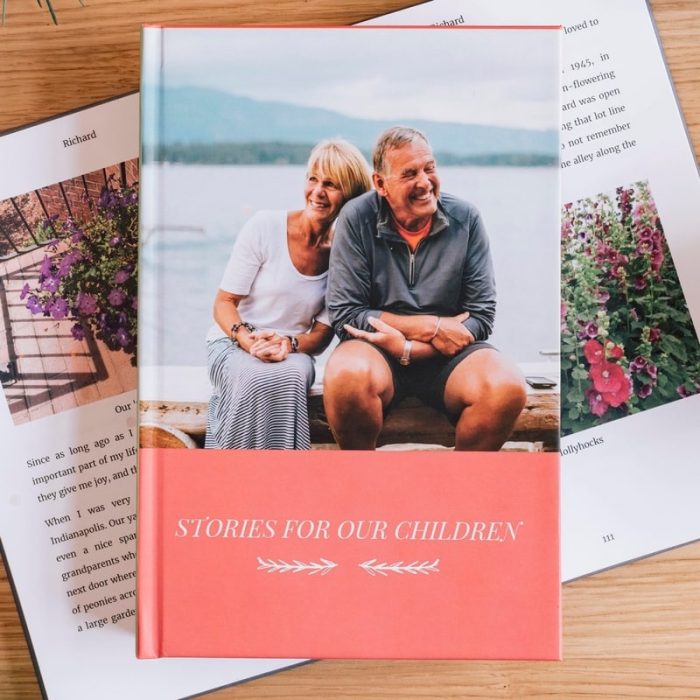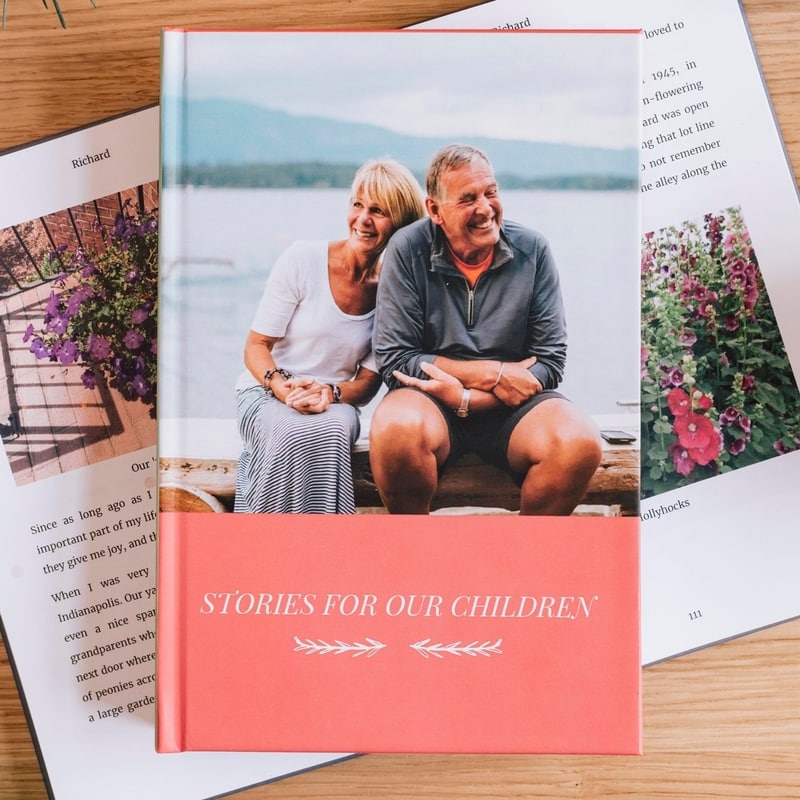 Storyworth: Oh how I wish I knew about this long ago! Storyworth is a subscription that sends a monthly question to the recipient to answer and you end up with a collection of life stores from that person which, at the end of the year, they bind into a book for you along with any photos that person has chosen to share.
We bought a Storyworth subscription for both our fathers and were so impressed by the quality of the books we received. It's something we'll keep forever and pass down to generations to learn more about their family.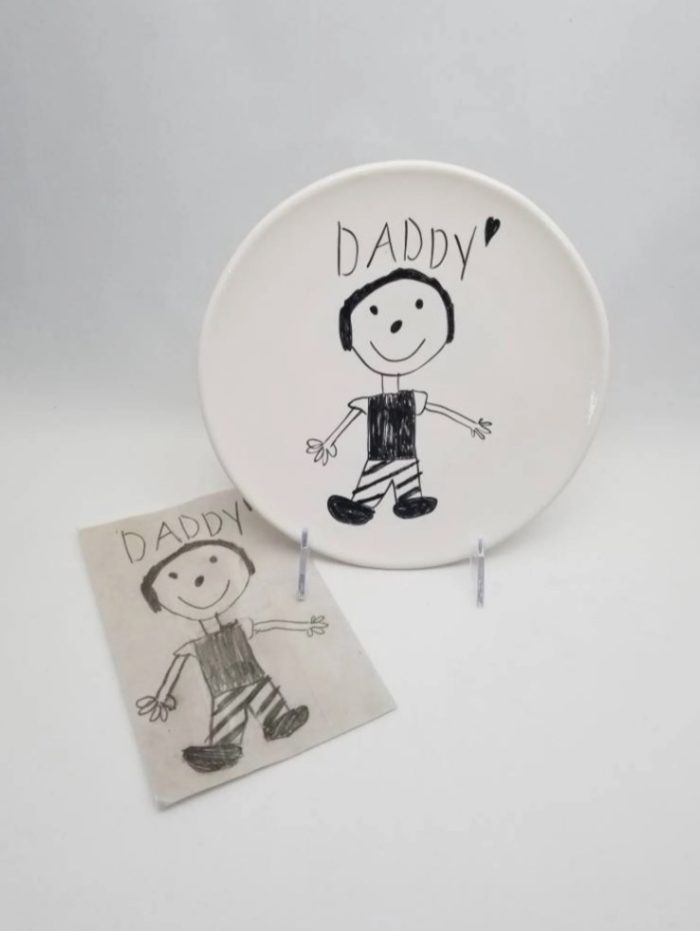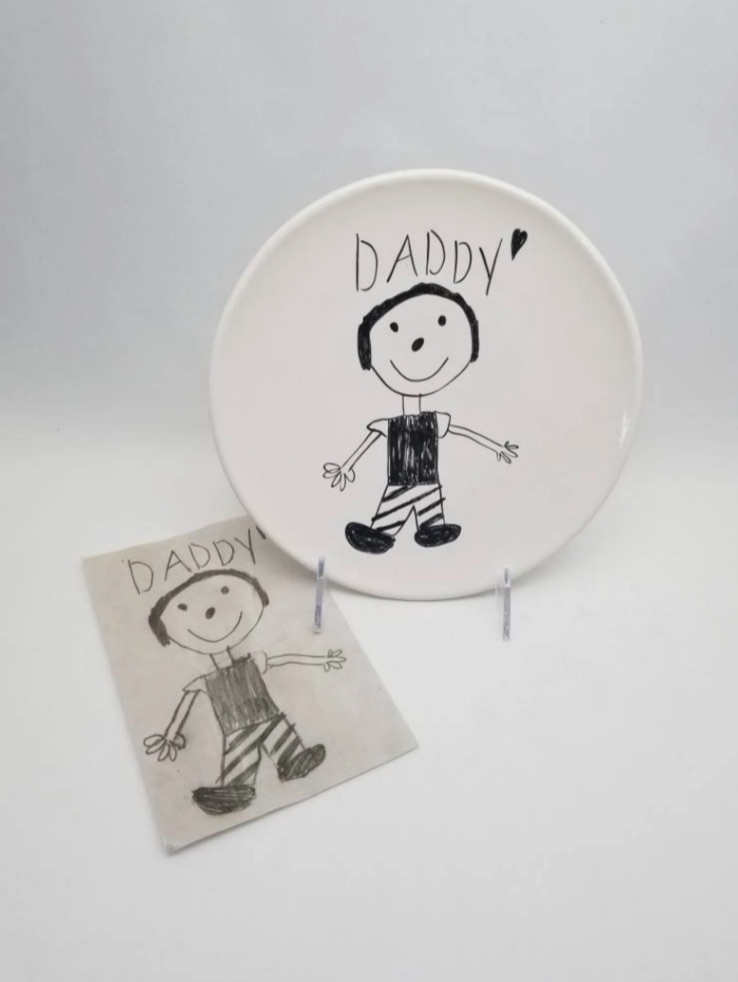 Grandchild's Drawing Keepsake Plate: I've shared several ways to commemorate a child's drawing before but this one seems especially perfect for a grandparent who can't get enough of their child's art. Turn it into a little dish they can keep on their bedside table or counter!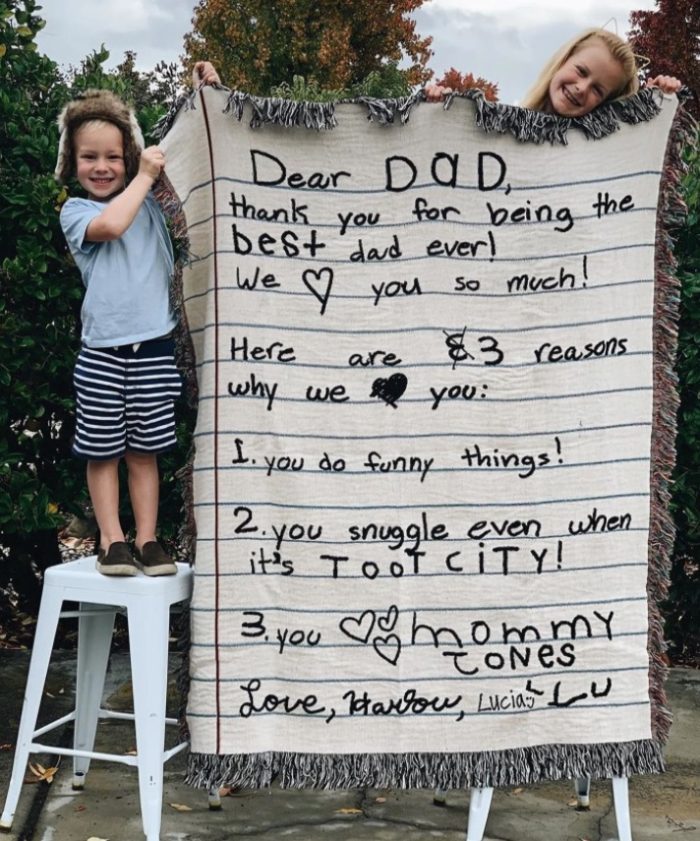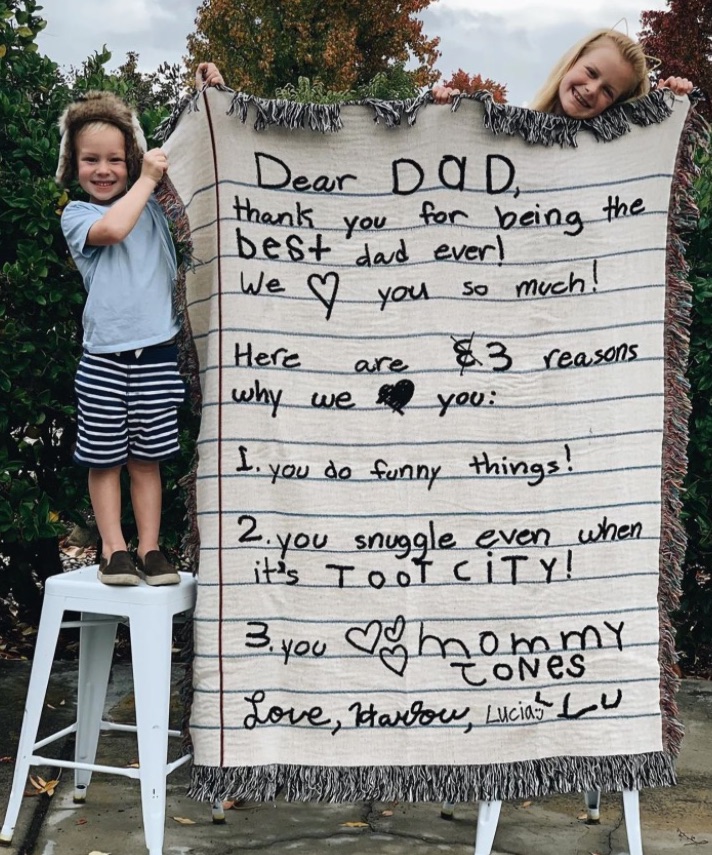 Handwritten Letter Throw Blanket: The older folks in my family are always cold! Do you happen to have a special letter of theirs, perhaps from a parent, partner or loved one? Turn it into a blanket for a practical and personal grandparent gift!
Homemade Gifts for Grandparents
A homemade gift is as personal (and affordable!) as it gets and we know those are the most well loved. Here's a collection of sweet craft projects the kids can turn into DIY gifts for their grandparents.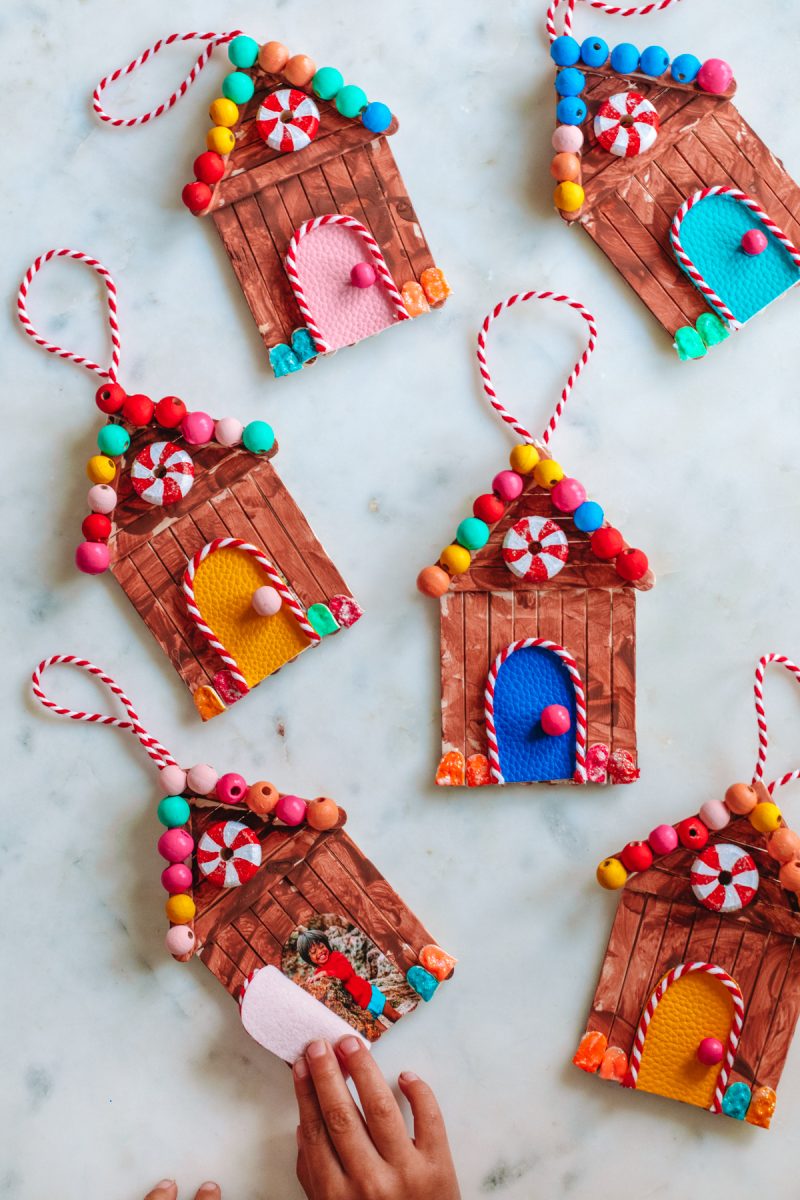 Peek-a-boo Popsicle Stick Gingerbread House Ornaments: We make an annual ornament with our son for his grandparents. These popsicle stick ornaments are a great craft project for the toddler, pre-schooler and grade school grandkids. There's a photo hiding behind the gingerbread house door!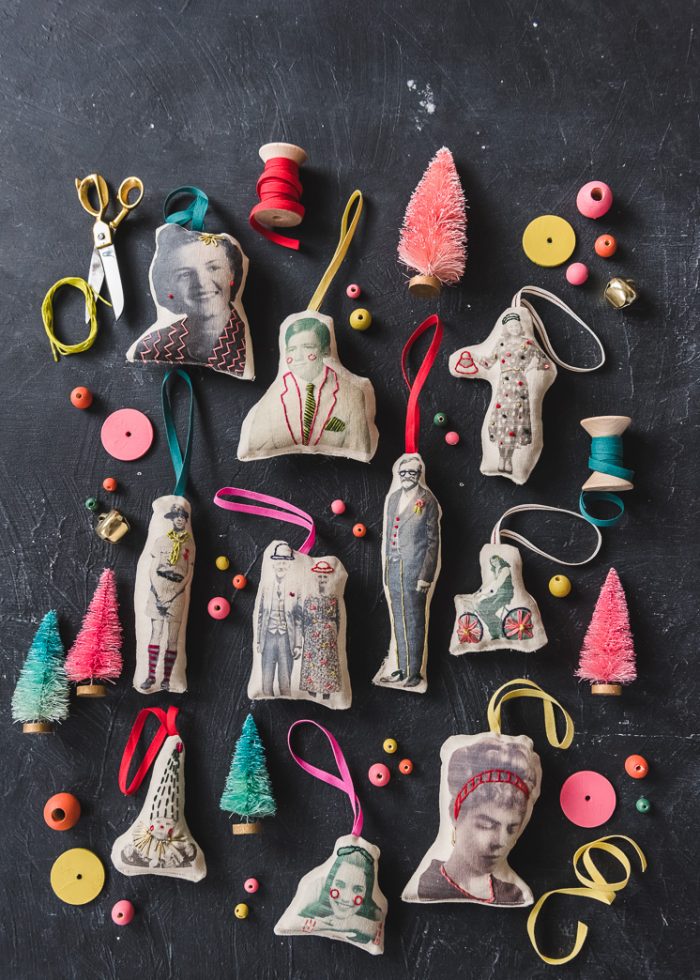 Family Photo Ornaments: These ornaments turn family photos into heirlooms and are erfect for teen and adult grandchildren to make.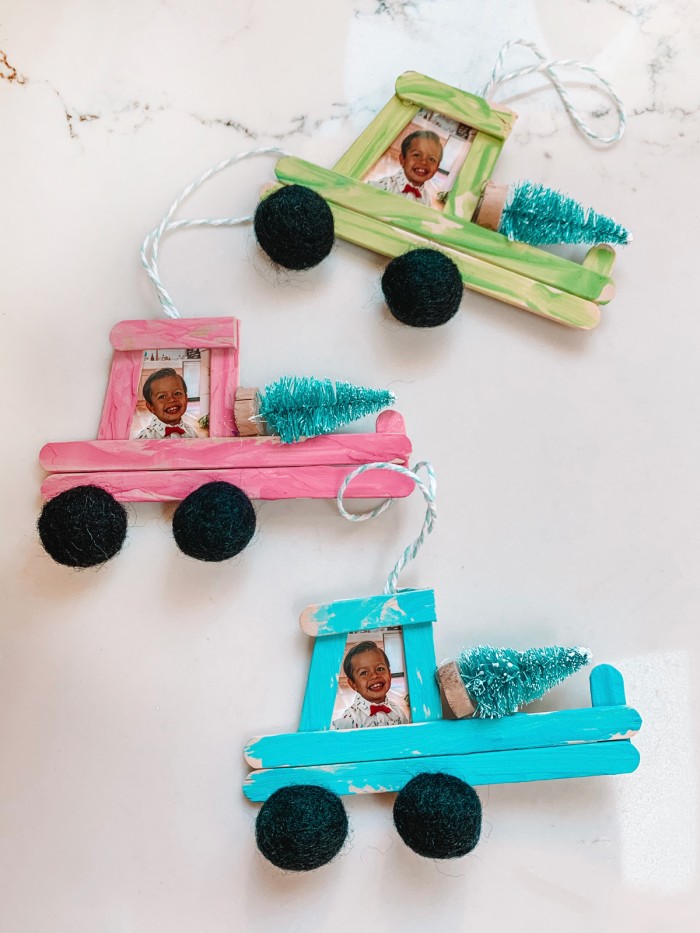 Christmas Truck Ornament: Glue a few popsicles together, add a photo, mini tree and pom poms or buttons for wheels to make this cute ornament! Let the kiddos do the decorating!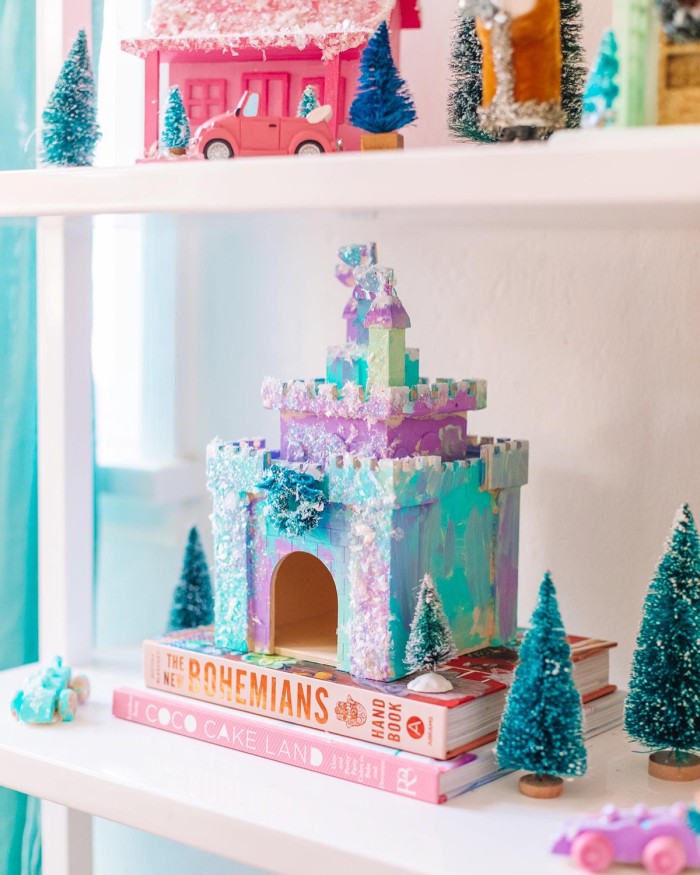 DIY Christmas Village: We make one house for our DIY Christmas village every year, but this would be such a sweet ongoing gift for a grandparent, too! You could even use mini birdhouses if Grandma and/or Grandpa are tight on space!

BYO Food Subscription: For the grandparent who has everything, pick an item that can easily be mailed (jam, cookies, etc) and send them a new variety each month. For the inaugural month, let them know what they're in store for for the rest of the year, and promise to give them a call once it arrives each month to chat favorites and do a virtual taste test together.
Local to Grandma or Grandpa? Pick a date each month to bake something together instead or taste test an item in person!
Practical Gifts for Grandparents
Perhaps Grandma and Grandpa have received enough personalized gifts (is that possible!?) and you want to go with a simple, practical gift they may enjoy. Here are a few ideas.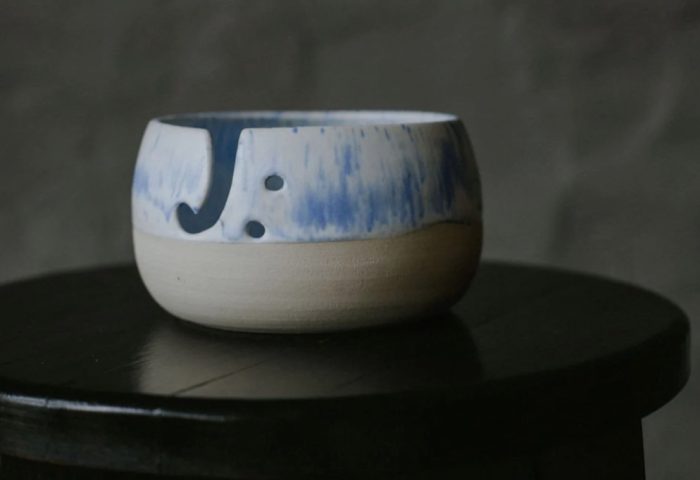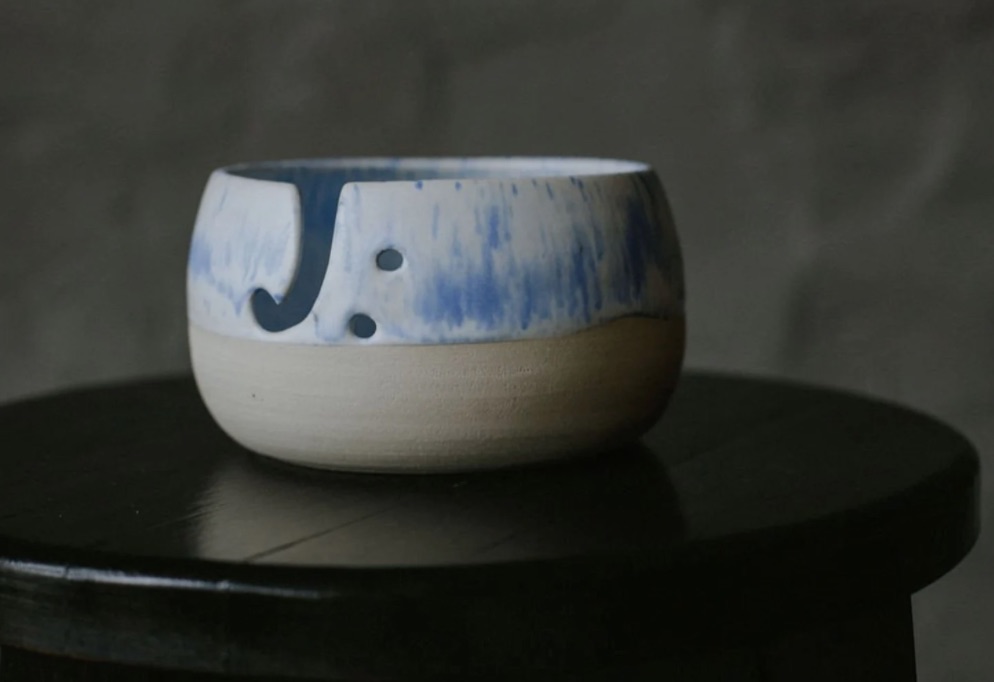 Yarn Bowl: Have a crafty grandparent that loves to knit or crochet? How about a beautiful yarn bowl to hold their yarn?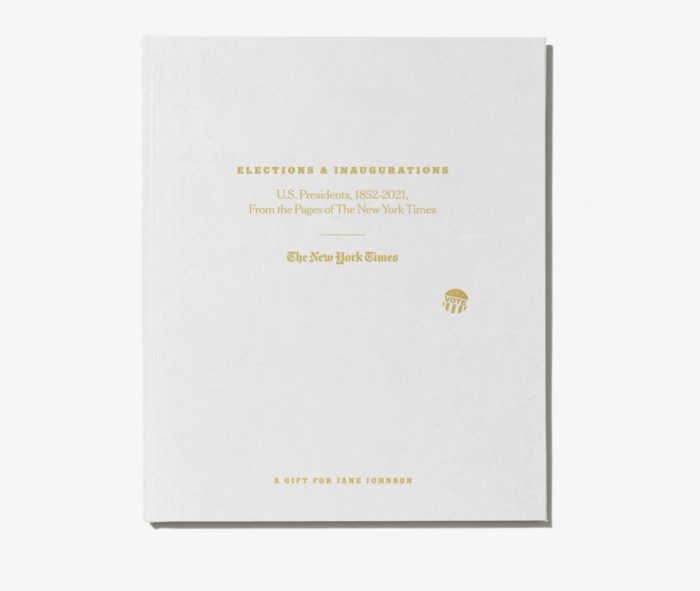 New York Times History Books: A fave for the history buff grandparents out there, these books compile New York Times articles throughout history on a specific topic and come with a magnifying glass!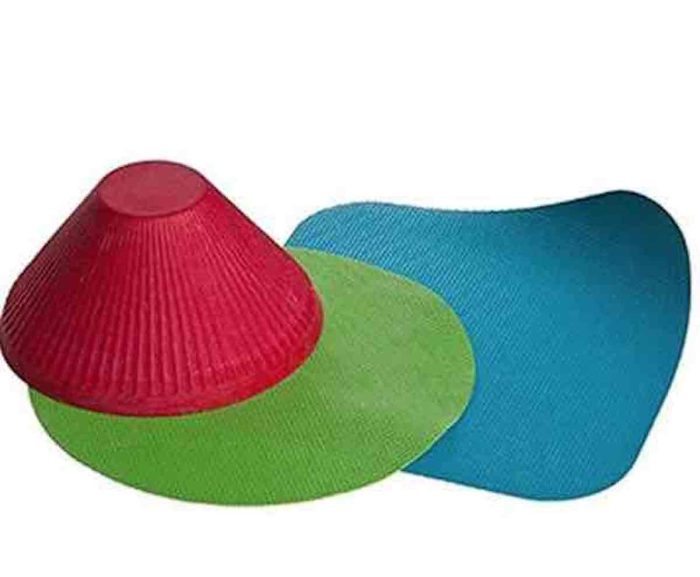 Rubber Jar Grips: You don't even have to be a grandparent for this one, ha! My mom got these for both my grandma and me one year, they're rubber jar grips to help open hard-to-twist jars! I use them all the time.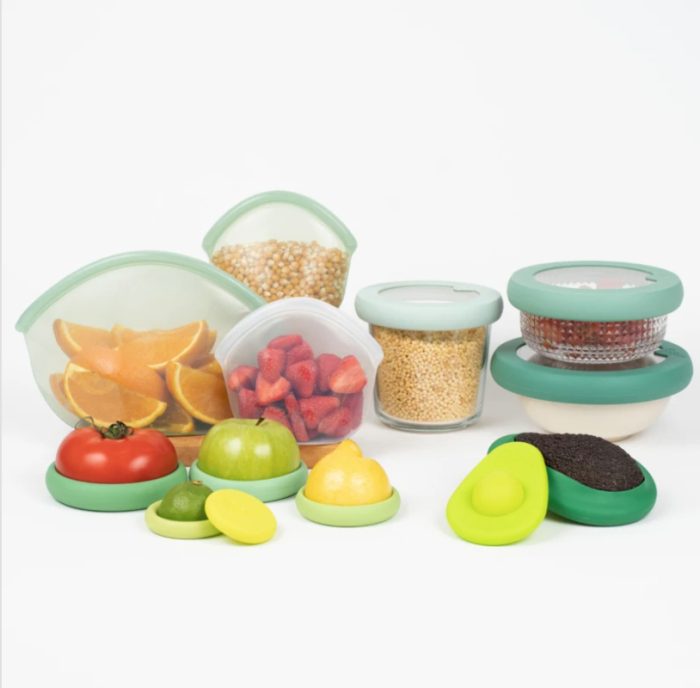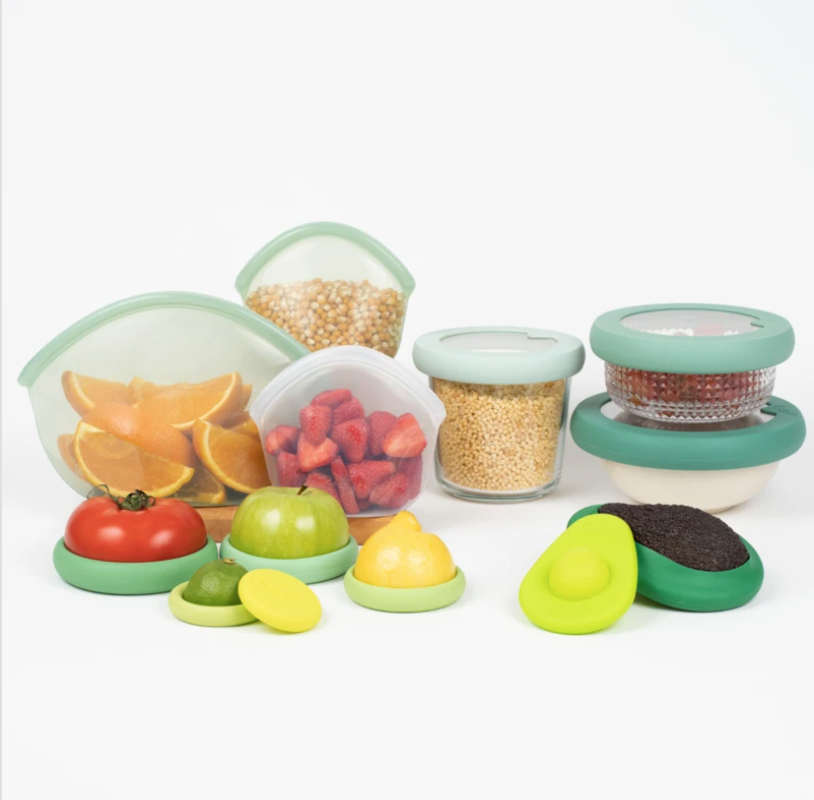 Food Storage Lids: Perhaps this was just my Grandma, but she always had leftovers when living alone at a retirement community! These lids would be a practical and easy way to save leftovers without them having to transfer something to Tupperware.
Do you have any favorite grandparent gifts!?