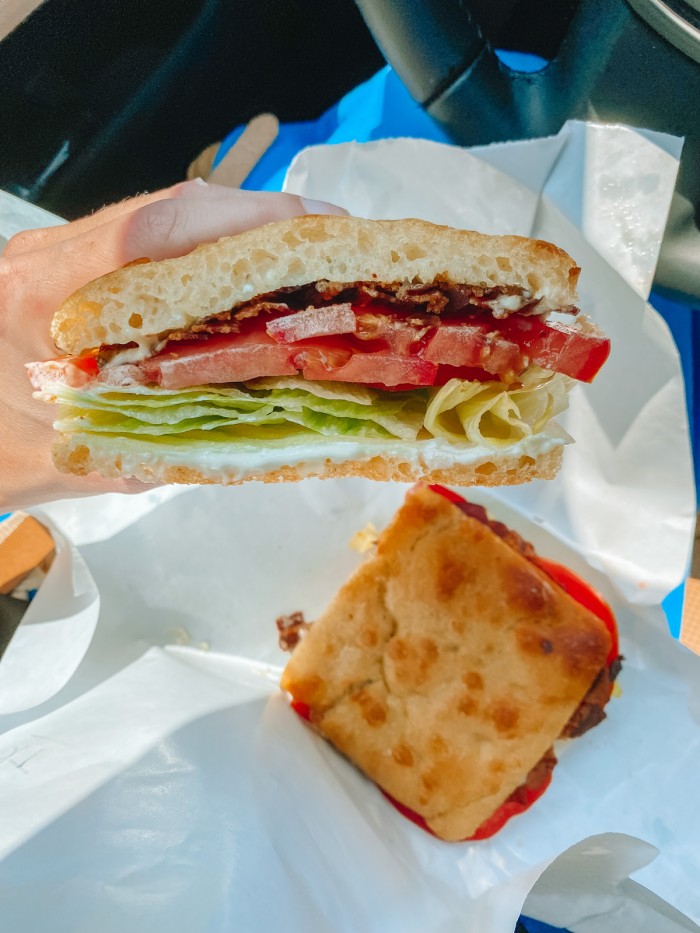 While we spend our Friday nights searching for the best pizza in Los Angeles, we spend our Sunday afternoons searching for the best sandwiches in Los Angeles. And we've found quite a few of them! From one of the best classic Italian subs I've ever had, to our favorite vegetarian sandwich and the most unique sandwich we've tried featuring preserved lemons… we've got you covered!
These sandwiches are from all over the city of Los Angeles and the Valley, too. Here's the best of the best.
Had to start with perhaps the most famous Los Angeles sandwich of all…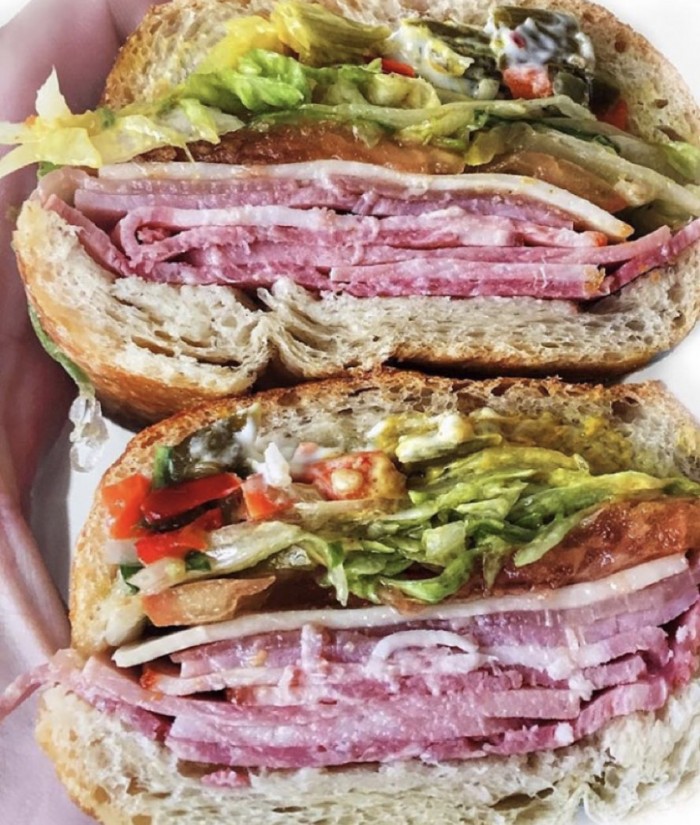 The Godmother from Bay Cities
Santa Monica
The best Italian sandwich in Los Angeles hails from Bay Cities. Classic Italian sub, and it is just incredible from the Italian meats, the provolone, "the works" straight through to the bread, everything is perfection. Bay Cities is also a fun Italian market to shop around, we've gotten their meatballs and loved them as well.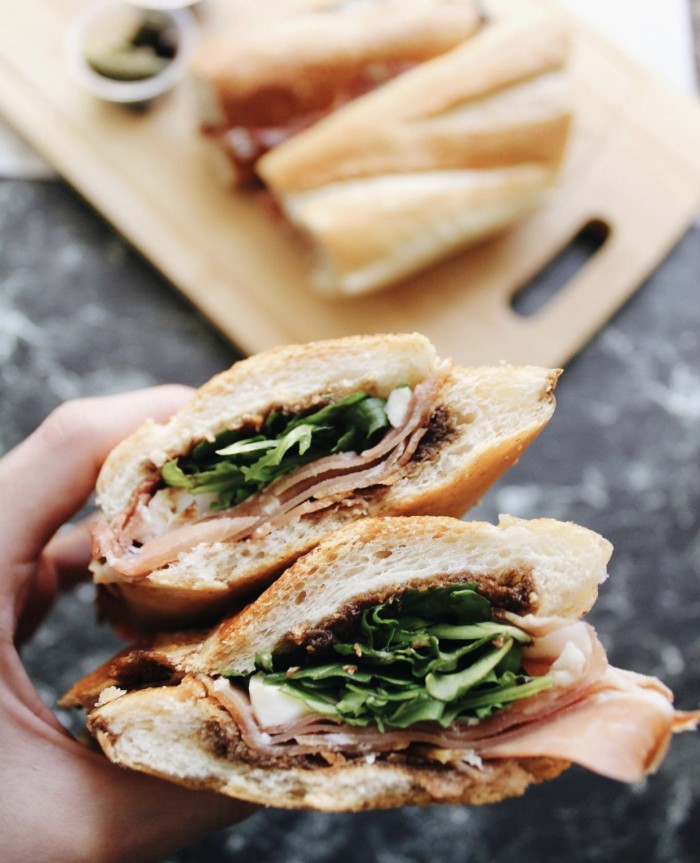 Larchmont Wine and Cheese
Larchmont Village
When you talk best sandwiches in Los Angeles, Larchmont Wine & Cheese is always on people's list.. if they're lucky enough to know about it!. And it is, in fact, our top favorite spot too.
We love the #4 (turkey), but the #3 (sopressata) and #5 (prosciutto) are crowd favorites too. They're all great, honestly. We always add extra spread (it's so good), and typically Jeff goes for the baguette while I prefer the ciabatta (when available).
They only have sandwiches a few hours a day, until they sell out! I recommend calling ahead to order and picking up at the front.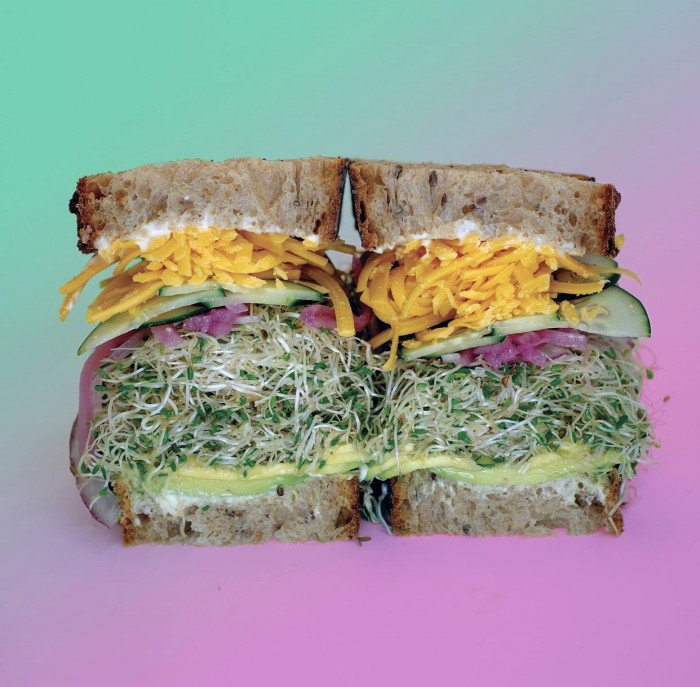 Ira Glass from Wax Paper Co.
Frogtown
Wax Paper Co. is a cult LA favorite, and for good reason. Probably one of the best veggie sandwiches I've had, piled high with sprouts, shredded cheddar, avocado. YUM.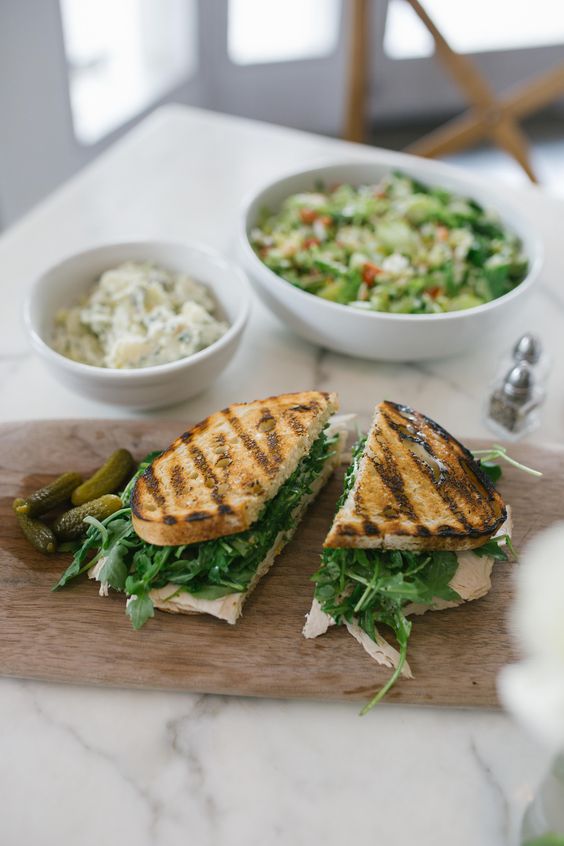 Lemon Turkey from Olive & Thyme
Burbank
The Lemon Turkey Sandwich is no longer on Olive & Thyme's menu but they will SOMETIMES make it if you ask, if they have the preserved lemons so I had to include it. I got my entire team hooked on this sandwich at one point, because it's unique and it's INCREDIBLE… but only if you really love lemon. Unlike any other sandwich I've had!
Breadhead
Beverly Hills
My favorite bread is focaccia, and it doesn't get nearly enough play in the sandwich game if you ask me. BreadHead is a pop-up sandwich shop that fills that void and both the roast beef and the BLT are delicious.
I hope it stays forever so I can permanently add it to my best sandwiches in Los Angeles rotation!
Ggiata
Hollywood
As a New Jersey native, I was so thrilled to find Ggiata, a NJ owned spot, here in Los Angeles. If I had to choose one, I'd go with the capers, but every sandwich we've tried has been great.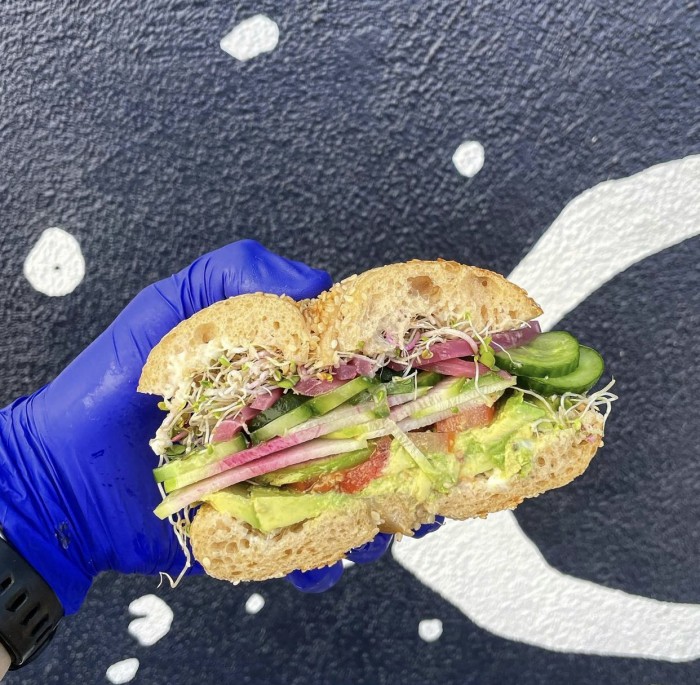 Hank's Bagels
Burbank
Speaking of New Jersey… the only bagels in LA that we'll eat are Hank's Bagels! And they've got a stellar sandwich menu. We love the #1 (fried egg, maple glazed bacon, cheddar, tomato and aioli) for breakfast and the #4 (vegan/veggie sandwich, though I like to add cheddar!) or the #6 (turkey and gruyere).
Salt bagels will forever be my favorite, but if you like spice, you have to try their signature everything jalapeño cheddar.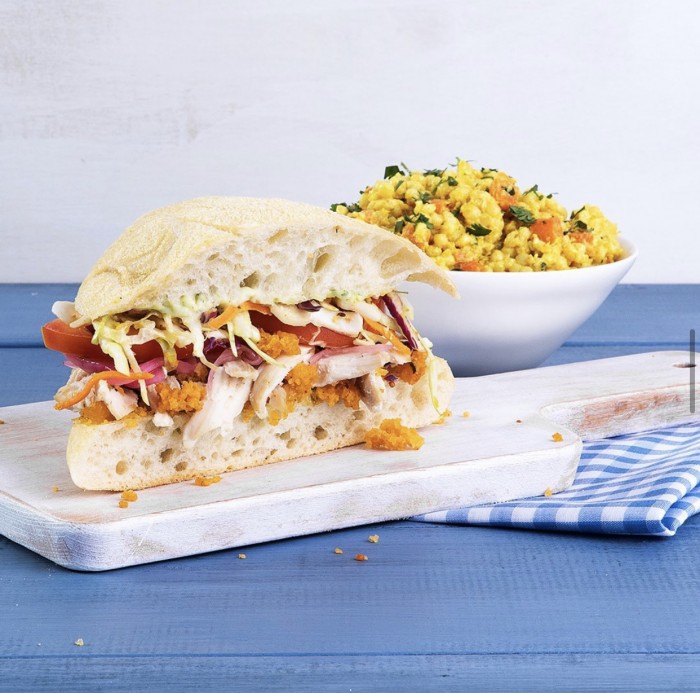 Not So Fried Chicken Sandwich from Mendocino Farms
Multiple Locations
This is the only one I'm including from a chain, but we LOVE the Not So Fried Chicken Sandwich from Mendocino Farms. It has chicken, their signature "Krispies", slaw and you MUST order the mustard pickle remoulade sauce to go with it. That is KEY to making it one of our faves.
All About The Bread
Melrose
Truly, the name doesn't lie. No specific sandwich to recommend at All About The Bread, any sandwich is great because the bread is superb. This is a classic sub spot, with a bunch fun speciality subs, like the Honey Cilantro Lime Chicken, that you won't see everywhere, too.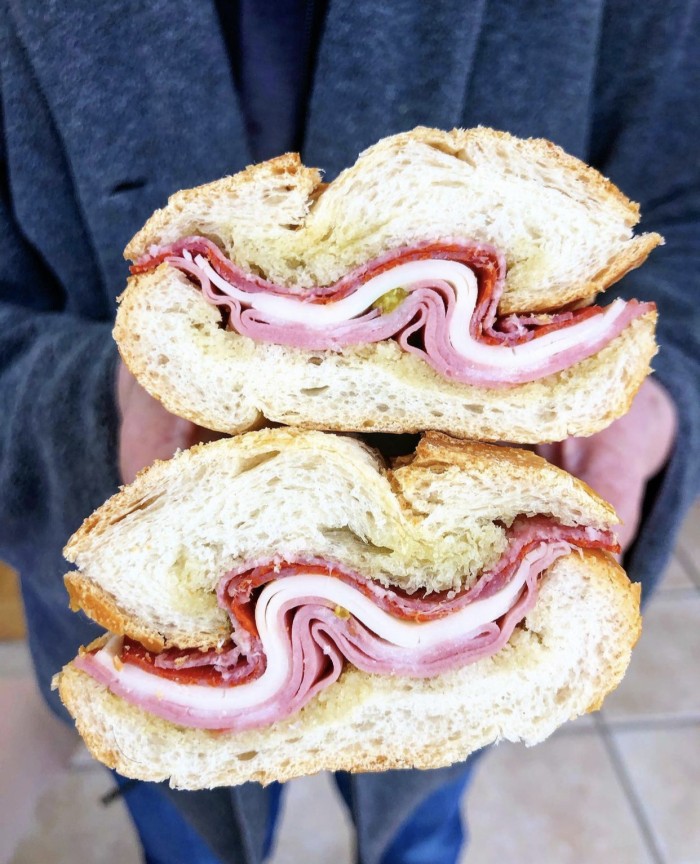 "The Sandwich" from Roma Market
Pasadena
If you love a super simple sandwich, give this one from Roma Market a try. It's the only sandwich they offer and you know a sandwich like that is going to be good. Capicola, mortadella, salami, provolone and just a drizzle of olive oil.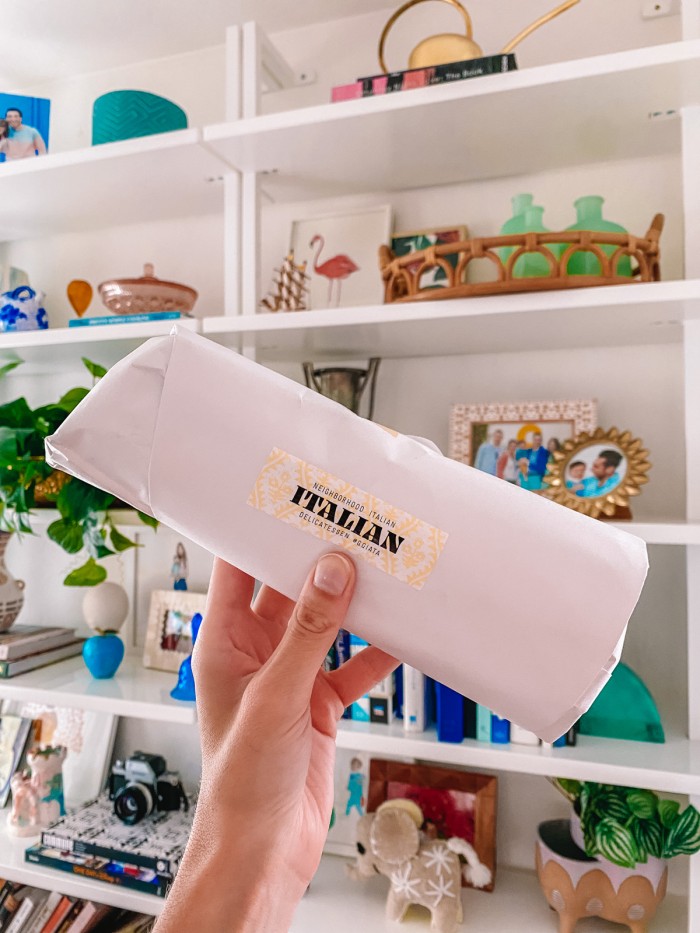 So, did I miss any best LA sandwich favorites? There are plenty of sandwiches left for us to try (and I'll add them here if any become new favorites) but of the ones we've had, these are without a doubt the ones we crave time and time again!