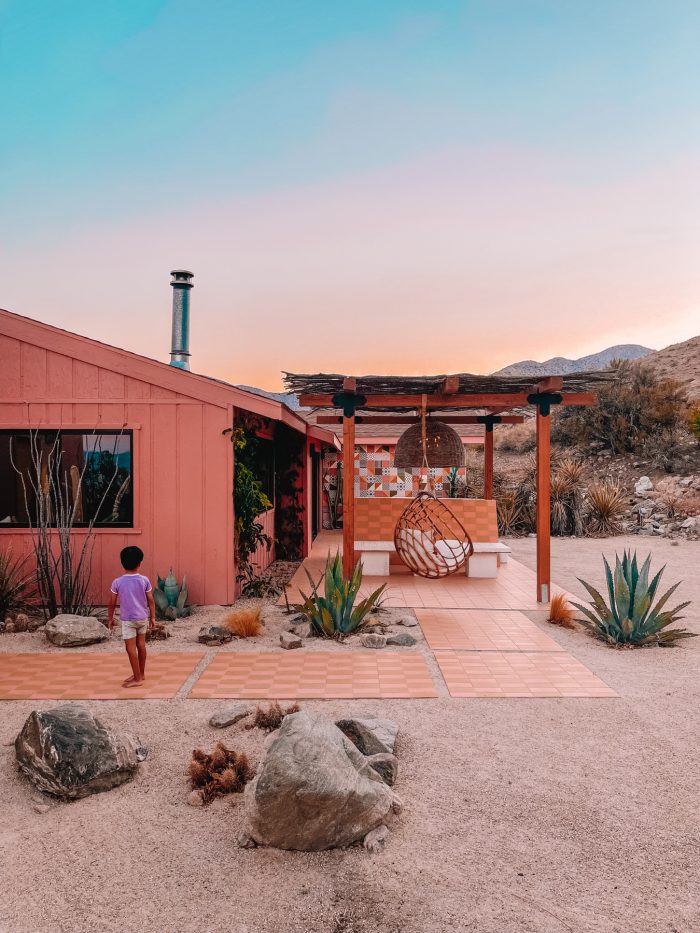 We recently spent a few days in the desert! While we typically visit Palm Springs, this time we went to a more remote locale and today I wanted to share a bit about our trip and what to do in Joshua Tree and Yucca Valley! We had such a great, relaxing time (even though we had a 4-year-old in tow! lol) at the most INCREDIBLE rental, and found some great food and shopping spots along the way.
Here are some of our must sees if you're traveling to the Yucca Valley area anytime soon!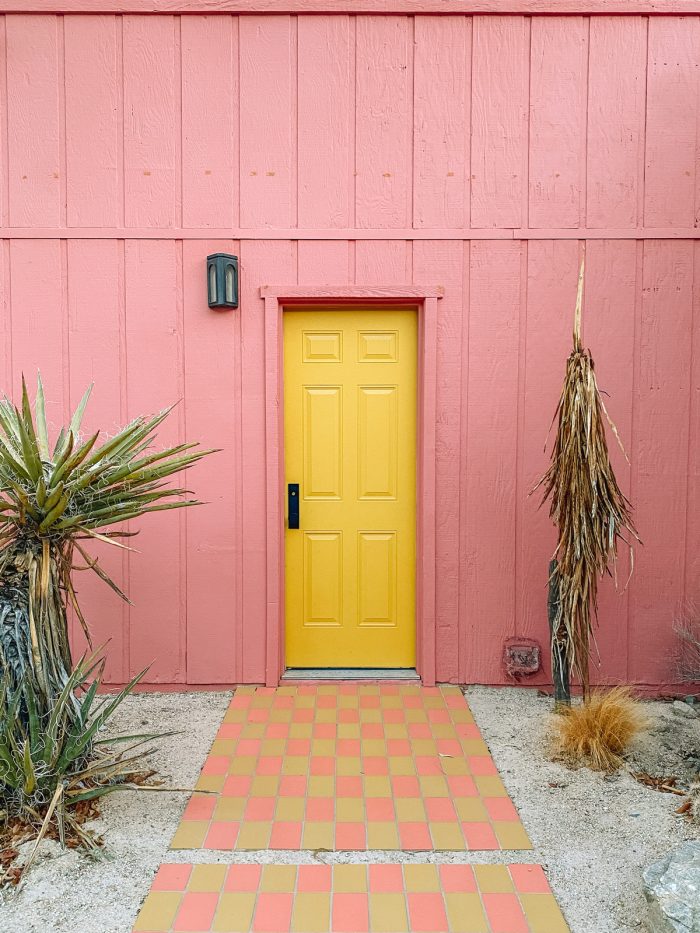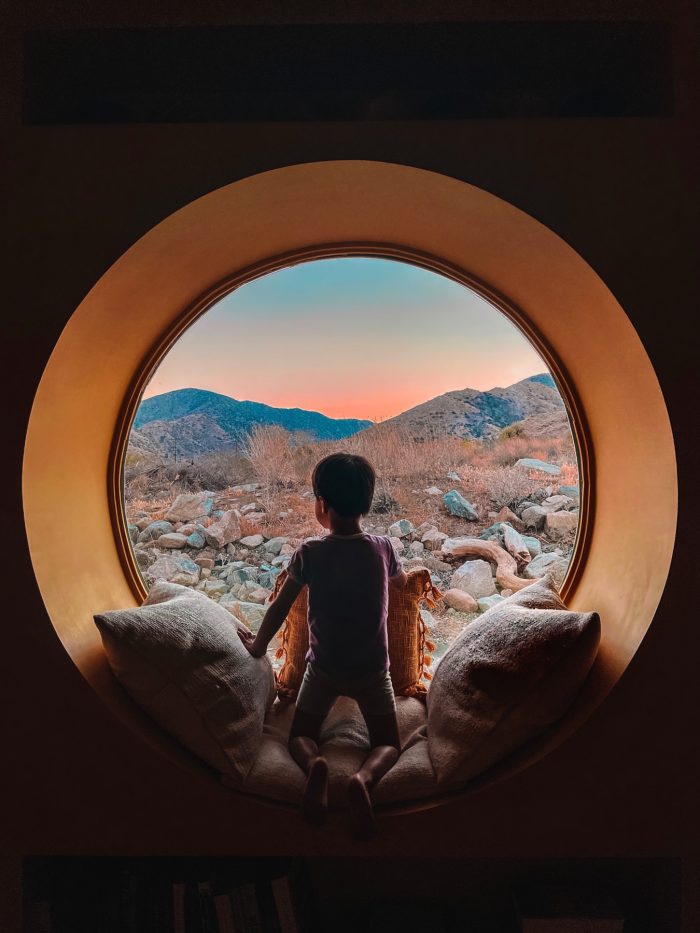 Where To Stay
Oeste
We stayed at Oeste, a rental home owned my friend Claire and her business partner Yayo! When I say that every single detail was thoroughly considered and designed, I am NOT lying. Every room (and item in each room) is beautiful. I could have moved right in!! In addition to the living space with a gorgeous kitchen, there's three bedrooms, two bathrooms, plus a TV/game room stocked with games and a projector! Also, the circle window in the main bedroom makes for some incredible photos.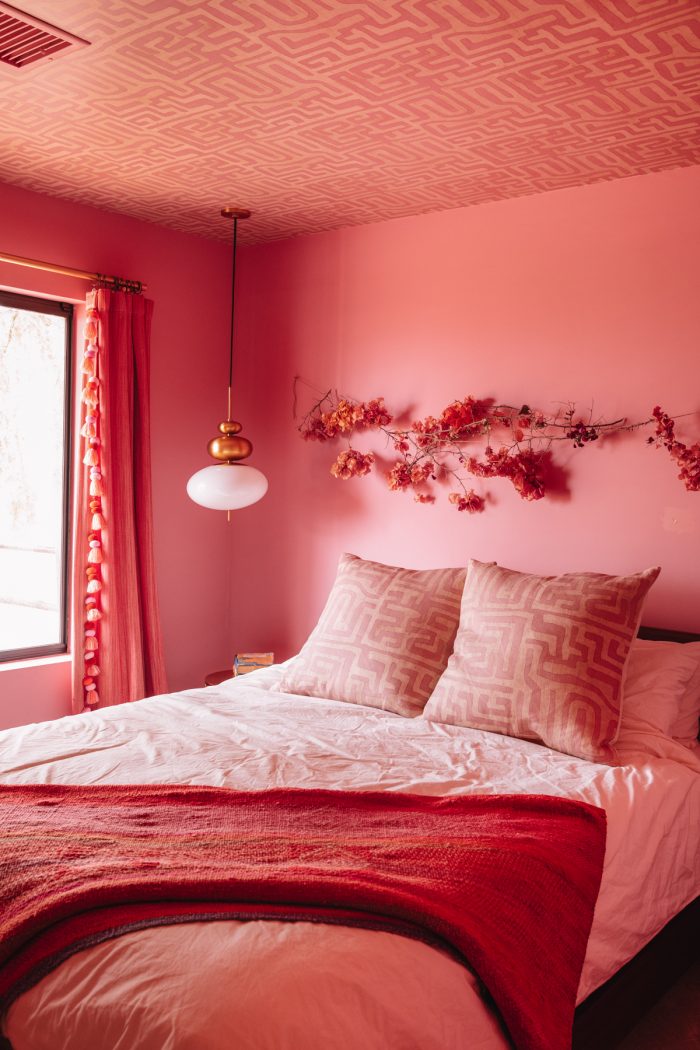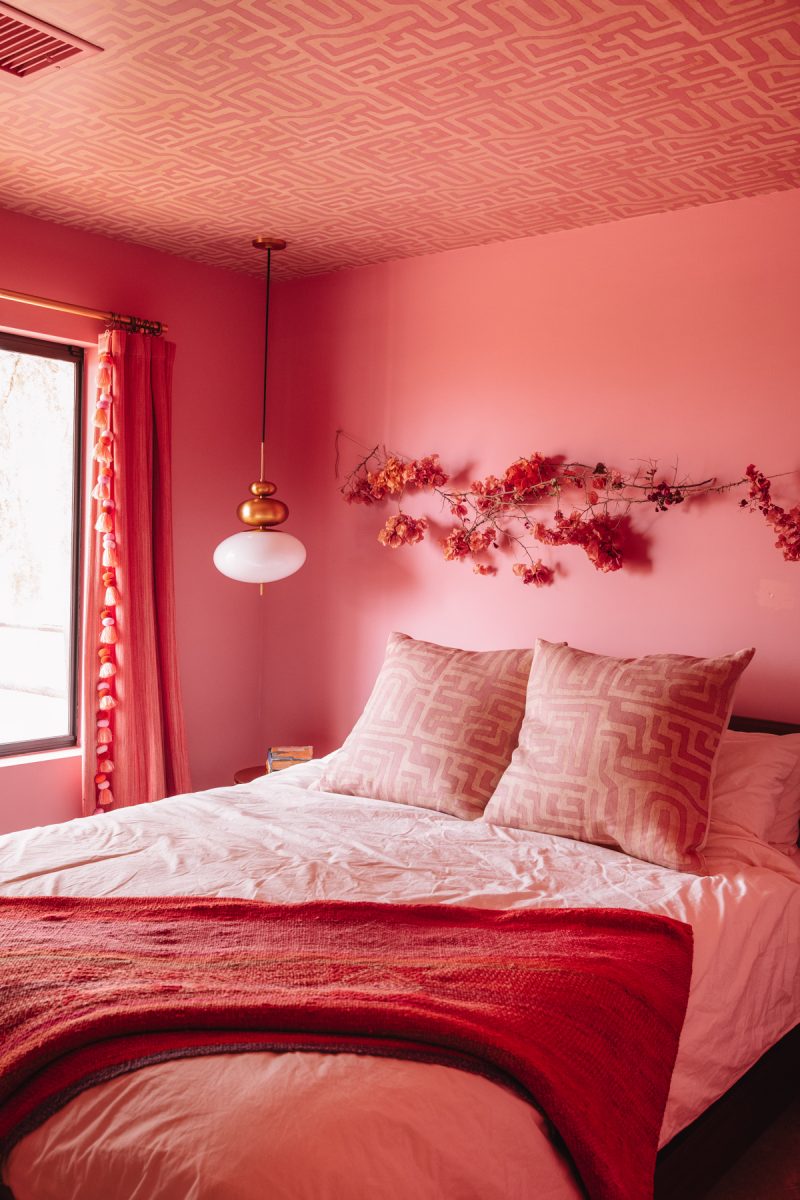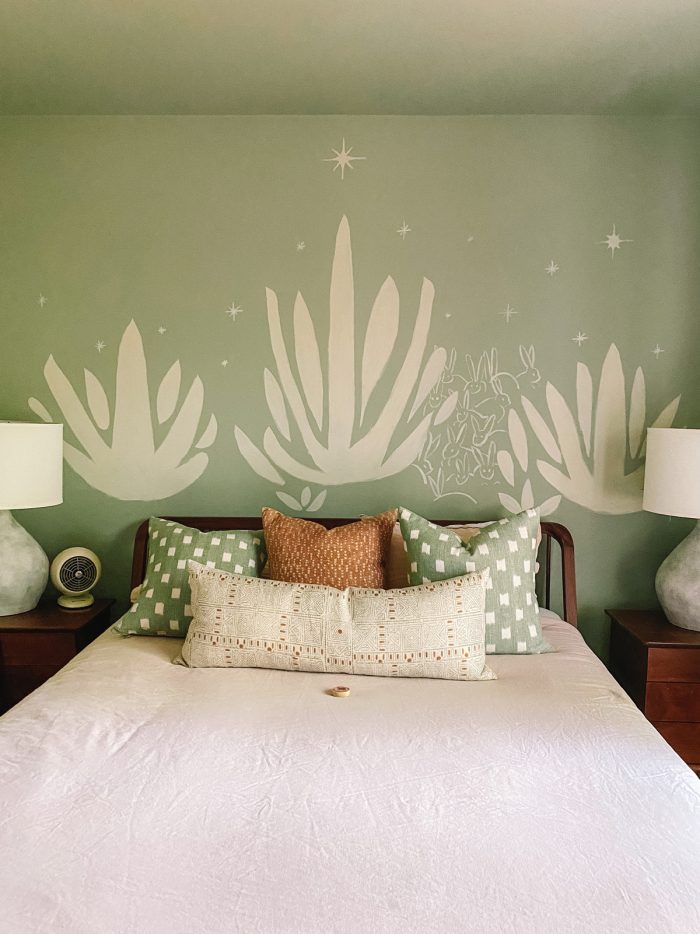 Oeste is very remote, so it is SO peaceful and quiet. You can see the stars and the Milky Way!!!! The perfect escape.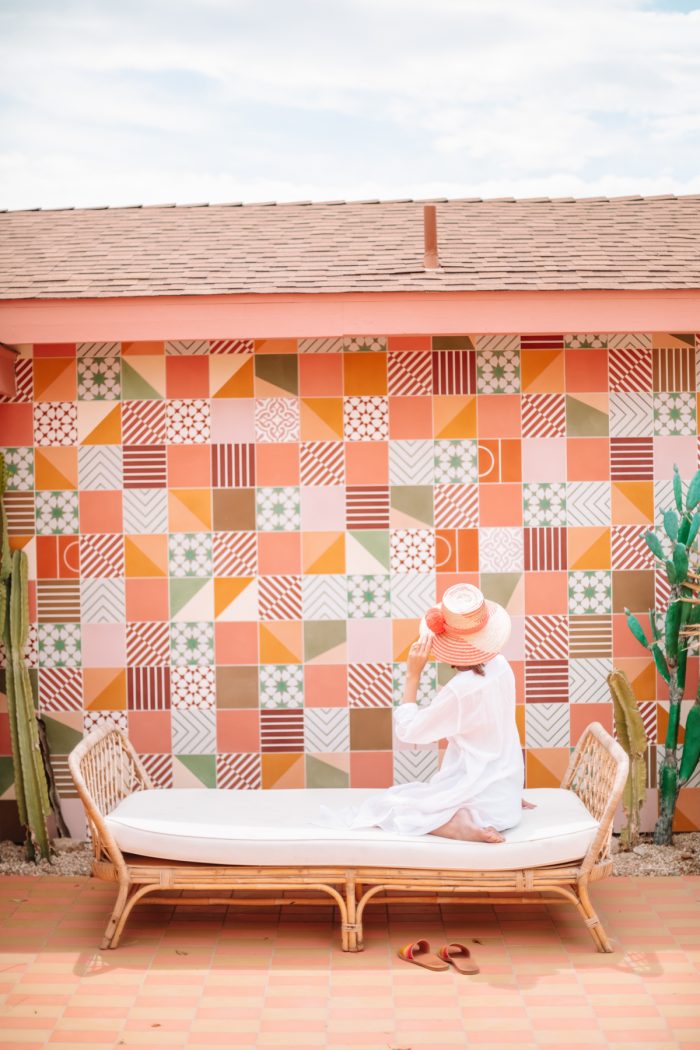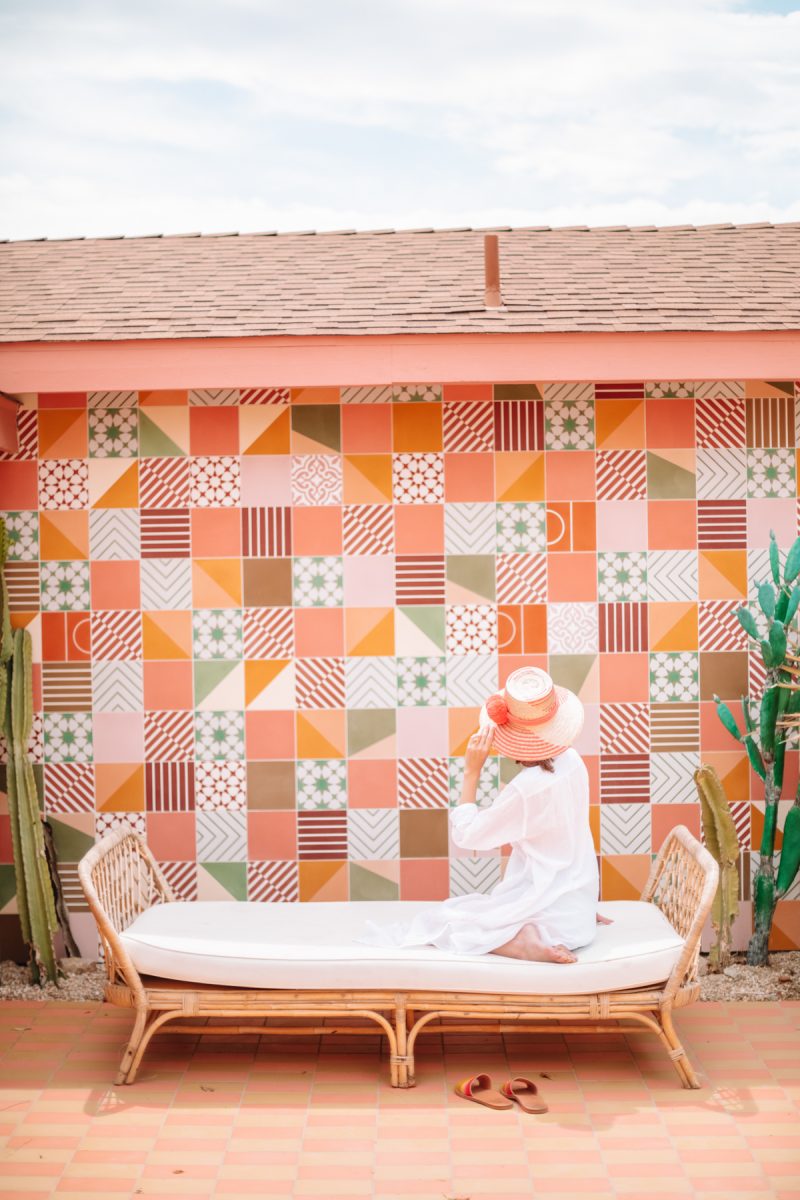 You can also see the desert animals right out your window, which our little dude loved. The property is large so you are able to explore the terrain, plus there's a stock tank pool, a bocce ball court and a meditation labyrinth (or "a maze!!!" as Arlo called it!) to enjoy.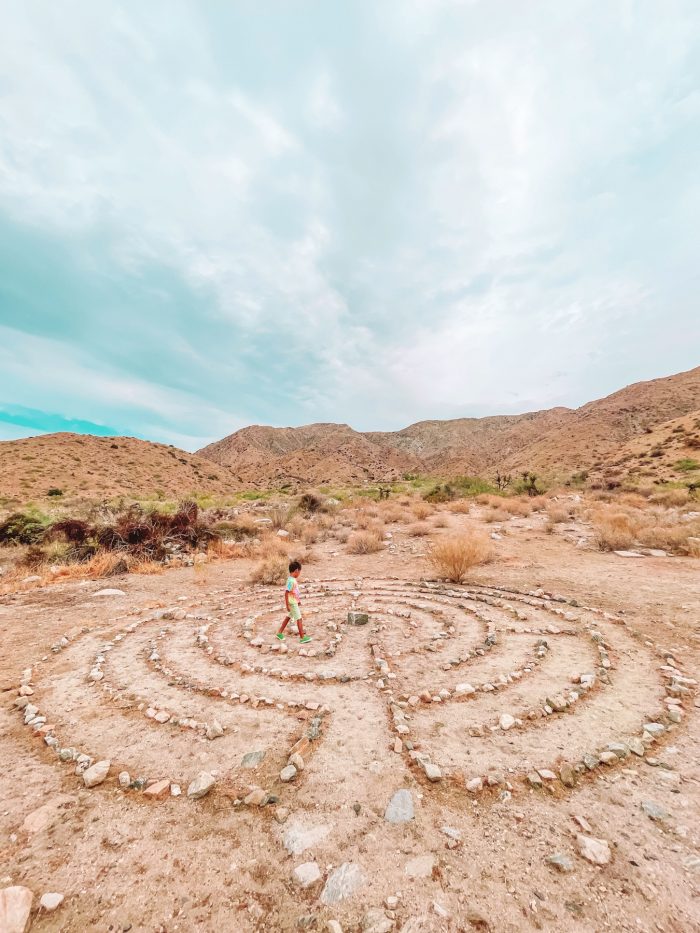 Cannot recommend it enough!! Here's a few more shots of the beautiful decor…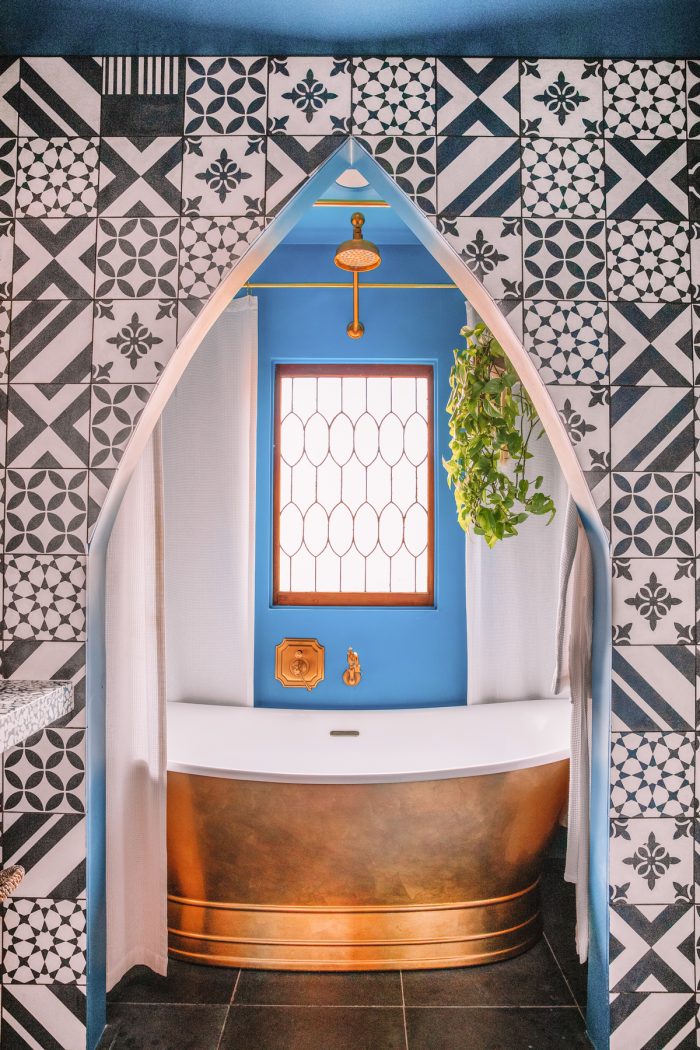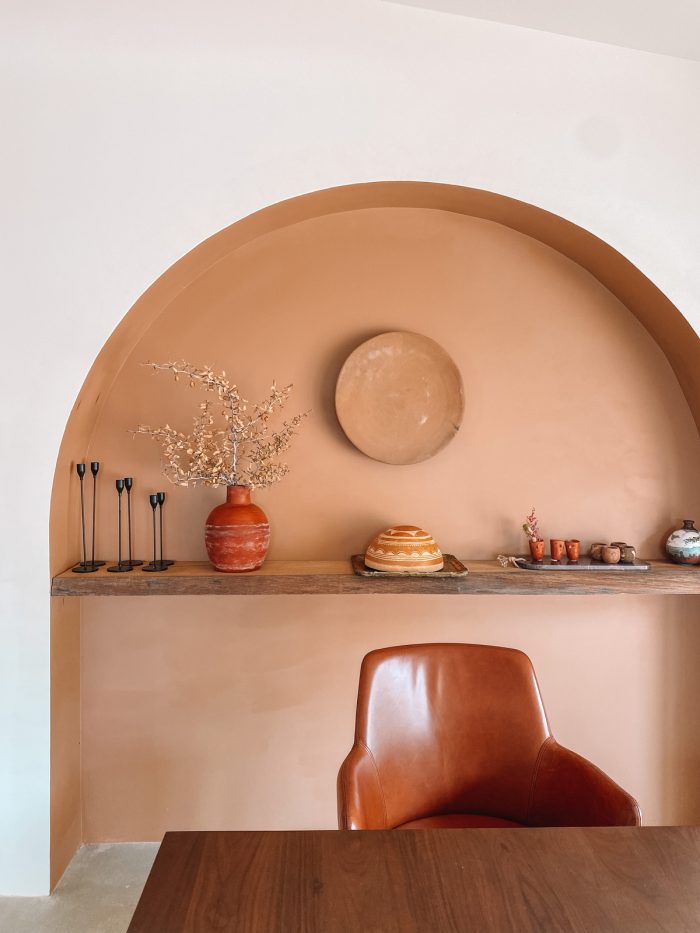 Learn more about Oeste on their Instagram and DM them to book!
Where To Eat
Frontier Cafe (Yucca Valley)
I got the BLT and Jeff got lox and both were AMAZING!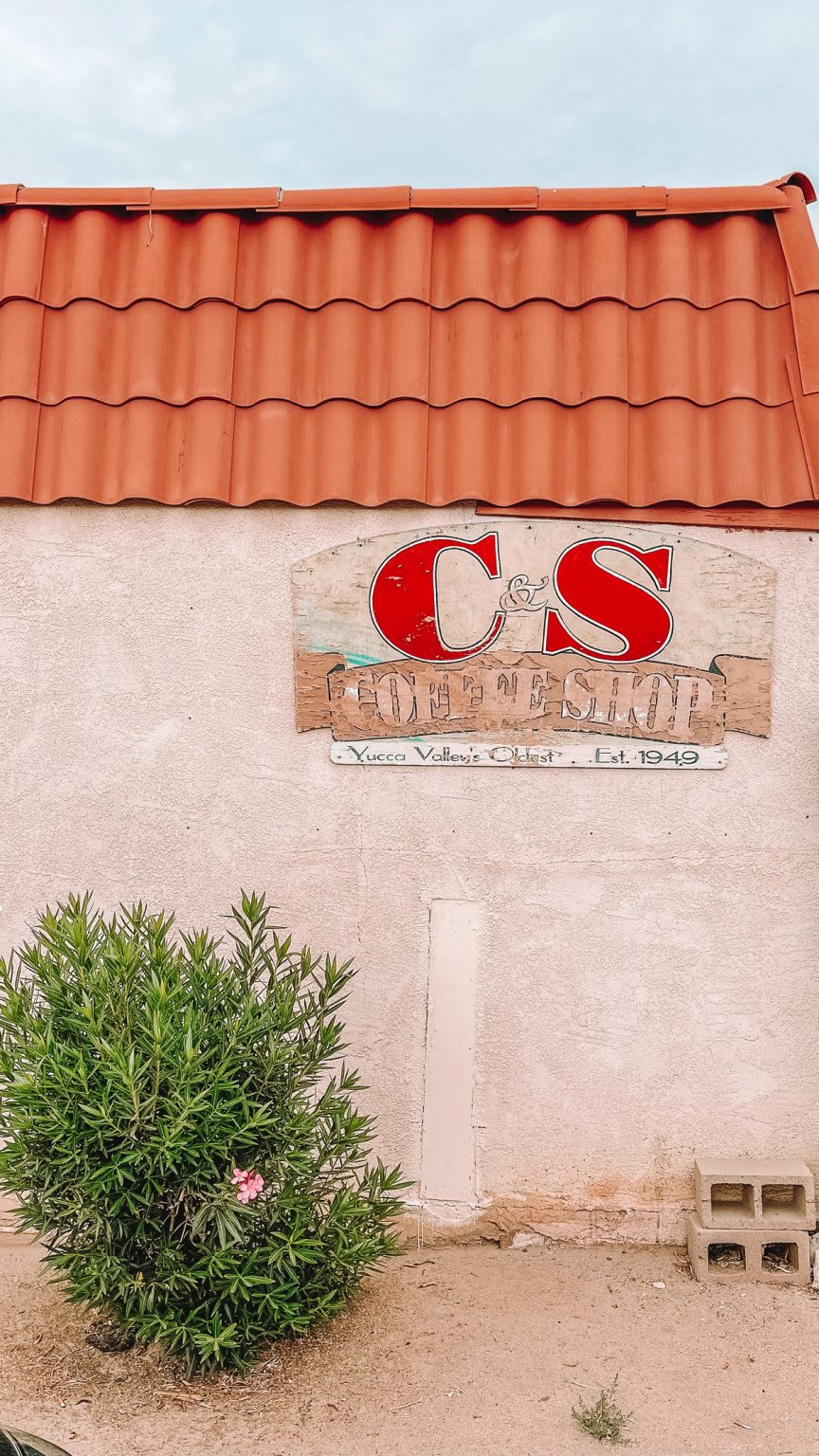 C&S Coffee Shop (Yucca Valley)
You know us NJ natives love a good old-fashioned diner! Jeff loved the coffee here, too.
The Jelly Donut (Yucca Valley)
Great hole in the wall spot – we got the buttermilk bar and apple fritter and loved both!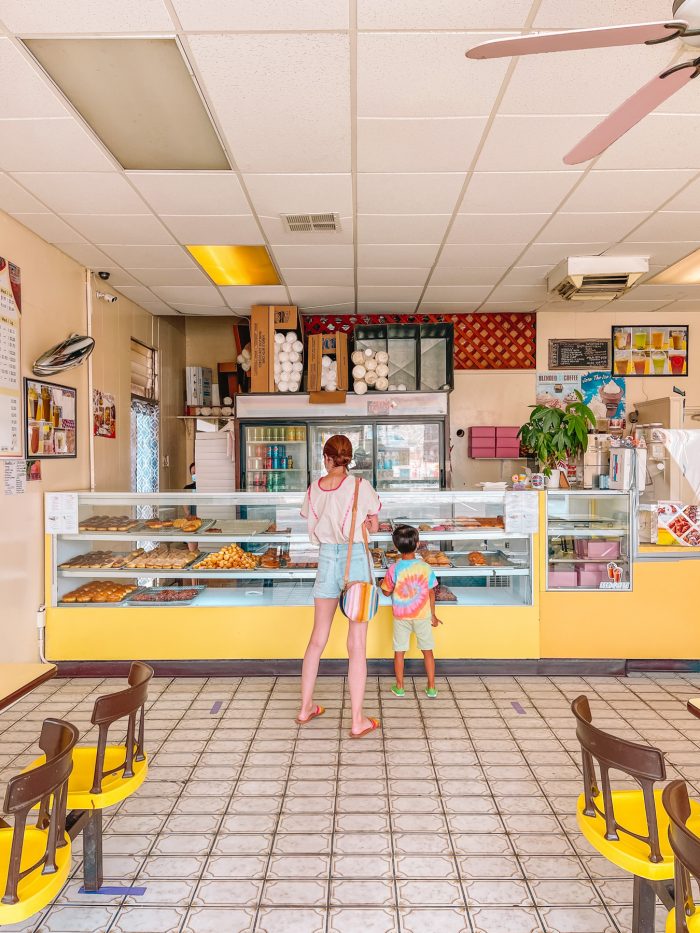 Joshua Tree Coffee Company (Joshua Tree)
Cute coffee shop with a great outdoor seating area!
The Natural Sisters Cafe (Joshua Tree)
We didn't make it in to this place, but so many people recommended it to me, I had to include! Plant-based food, plus coffee, juices and smoothies!
Pappy & Harriet's (Pioneertown)
We admittedly didn't get to check this one off our list this visit, but we have SO many friends who go here regularly and love it.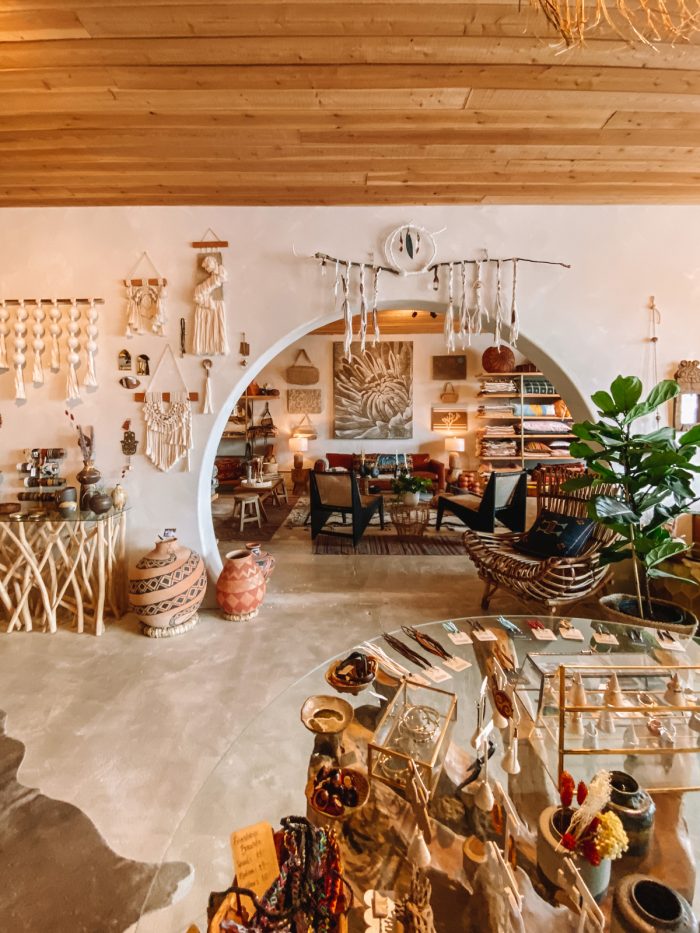 Shops To Check Out
Acme 5 Lifestyle (Yucca Valley)
I LOVE this shop. Gorgeous home goods, furniture, plants and art! MUST see, in my opinion!
Hoof & The Horn (Yucca Valley)
This shop is right next-door to Frontier Cafe and has a great selection of women's, men's and children's clothing plus home goods and gifts, too!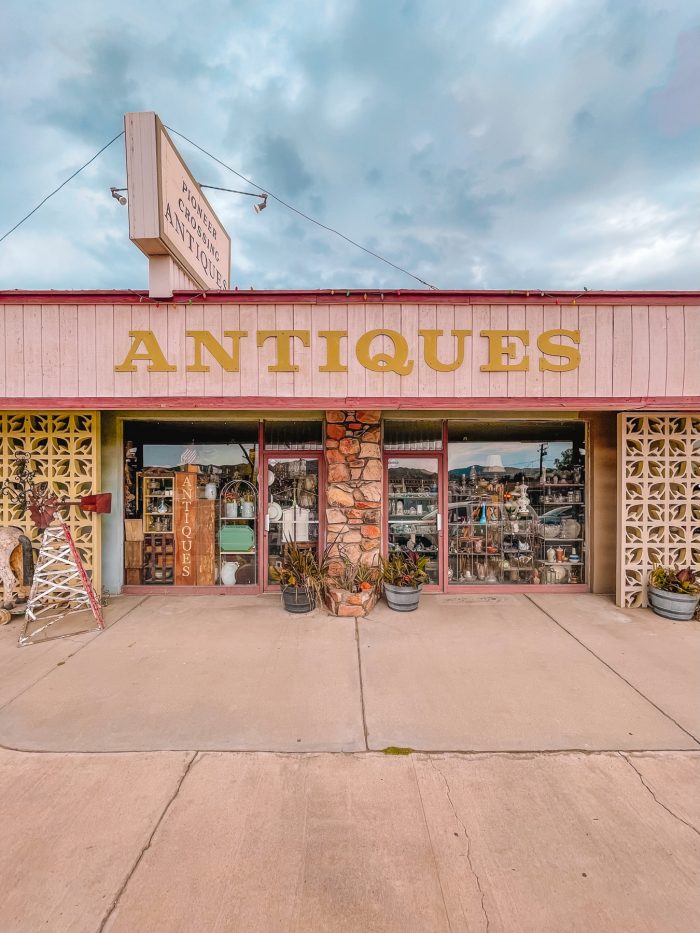 Pioneer Crossing Antiques (Yucca Valley)
There are a ton of antique and thrift stores right on 29 Palms, near Acme 5 and Frontier Cafe, etc. Most are only open on weekends and select weekdays so be sure to check the hours, but they all seem to be stocked with incredible finds!!
Wine and Rock Shop (Yucca Valley)
Great wine shop that also has lots of fun gift and lifestyle souvenirs to check out! We got a beautiful candle there that we've loved burning since we've gotten back home!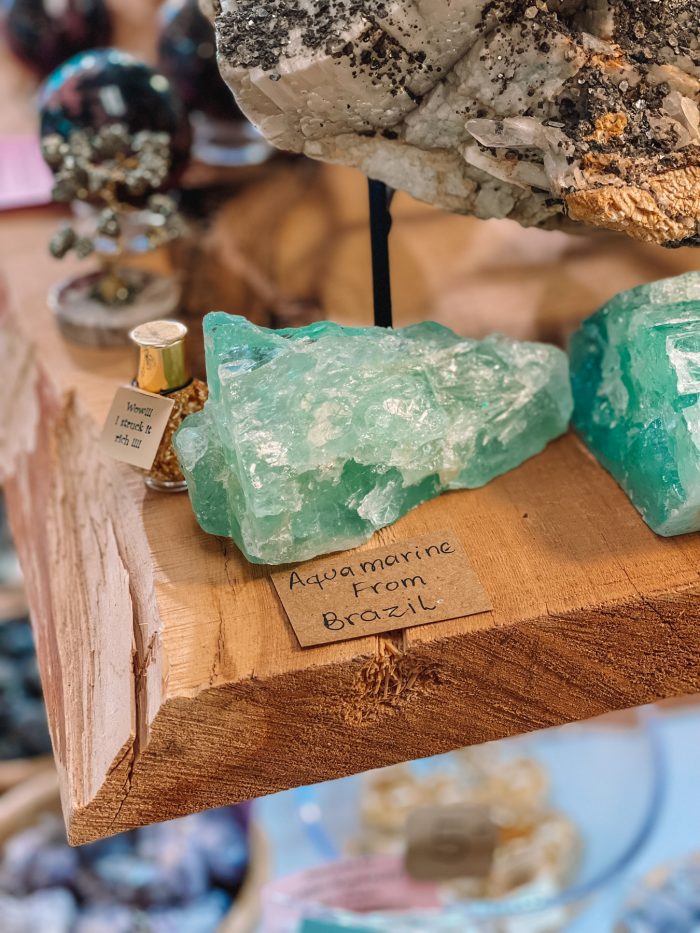 Joshua Tree Rock Shop (Joshua Tree)
SUCH an incredible shop full of rocks, gems and crystals from all over the world. The price points are all over the place so there really is something for everyone. They have tables full of small pieces in the $5-10 range plus larger and more rare items in the hundreds! MUST see.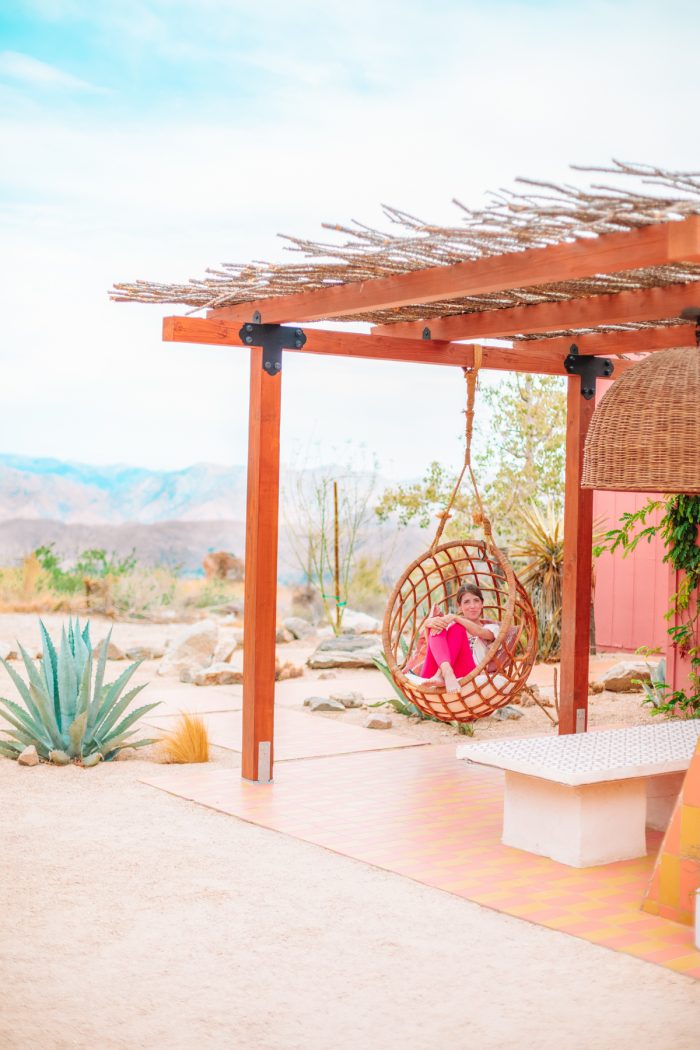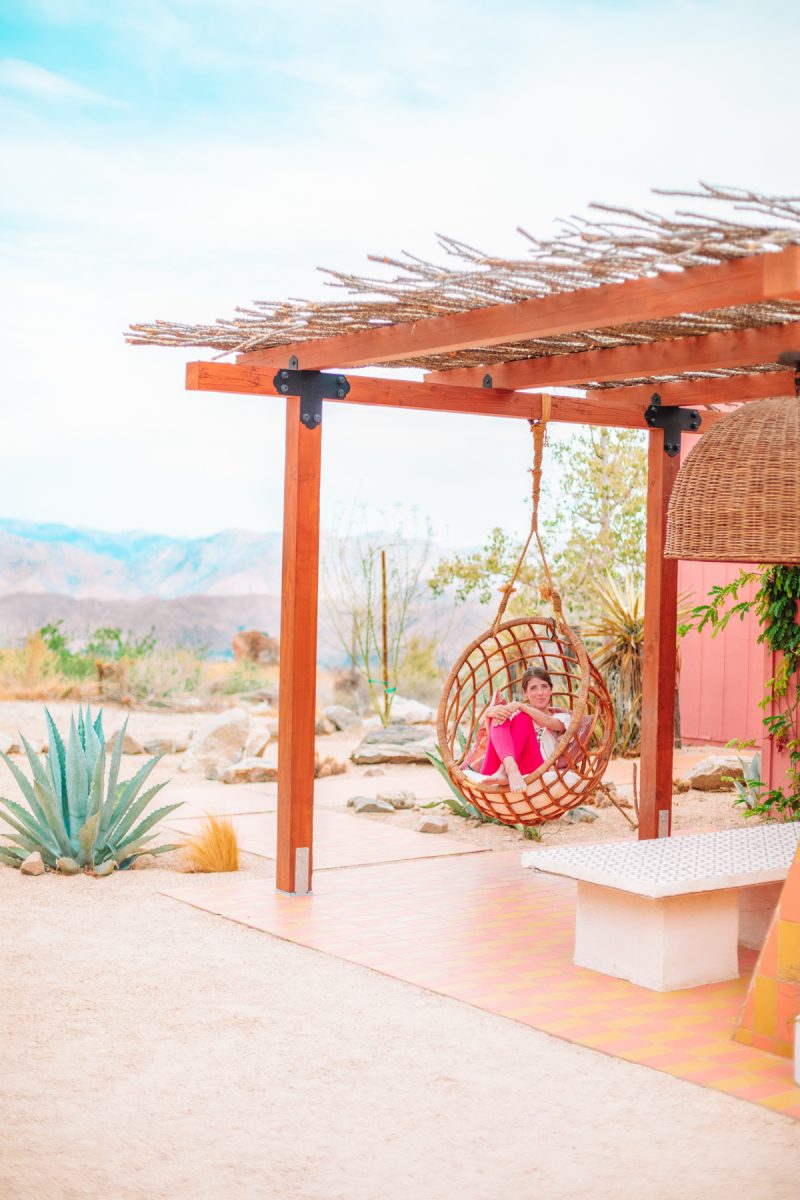 What To Do
Joshua Tree National Park
Of course, Joshua Tree National Park is the main reason why so many venture to this part of the desert! We took our engagement photos there way back when! It's incredible to see and you can get all the details for visiting on the National Parks website here!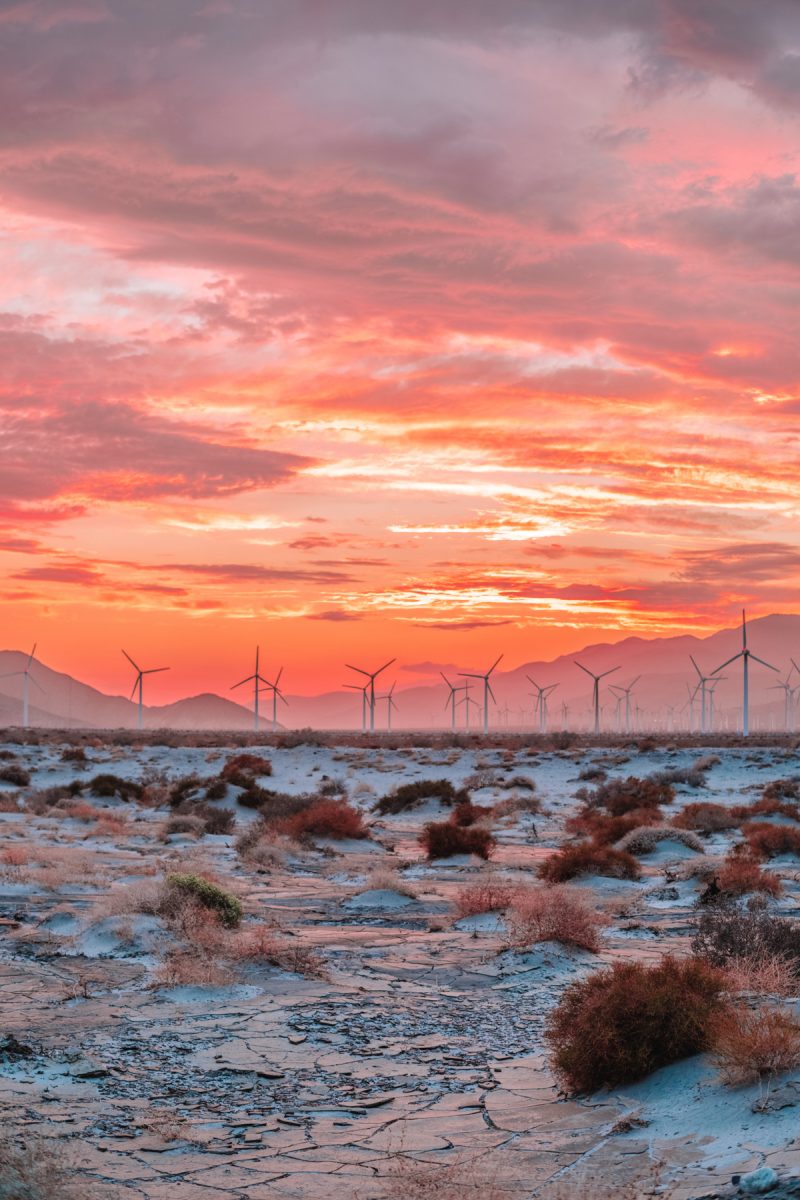 Explore at Sunset!
The desert makes for some incredible sunsets, so we always end up venturing out after dinner to snap some pics when the sun sets. Nothing beats it!!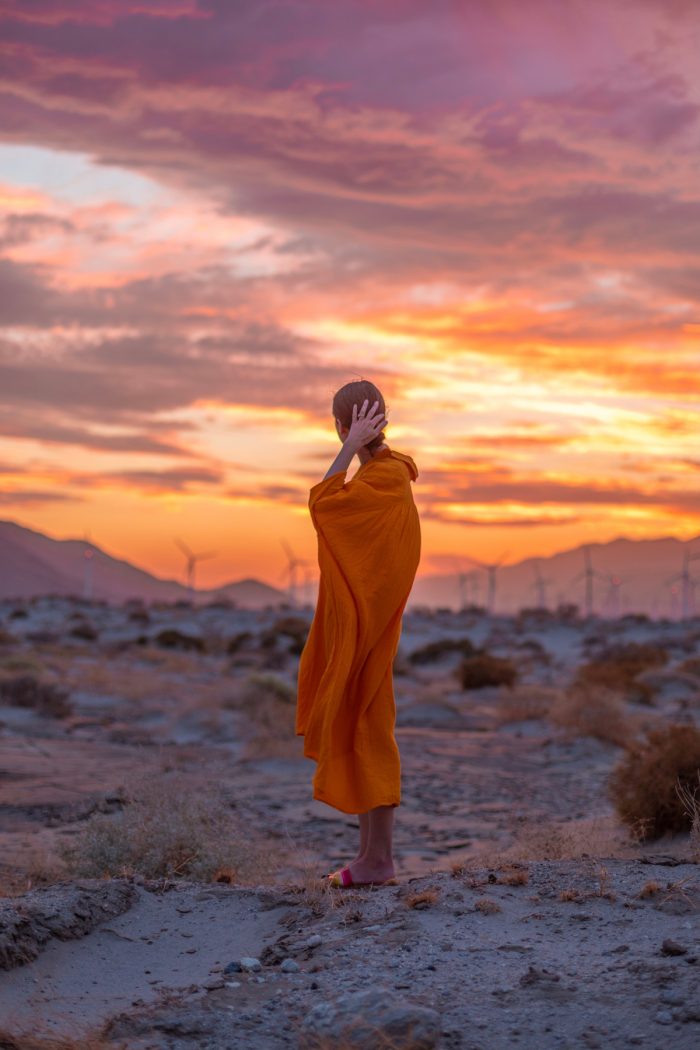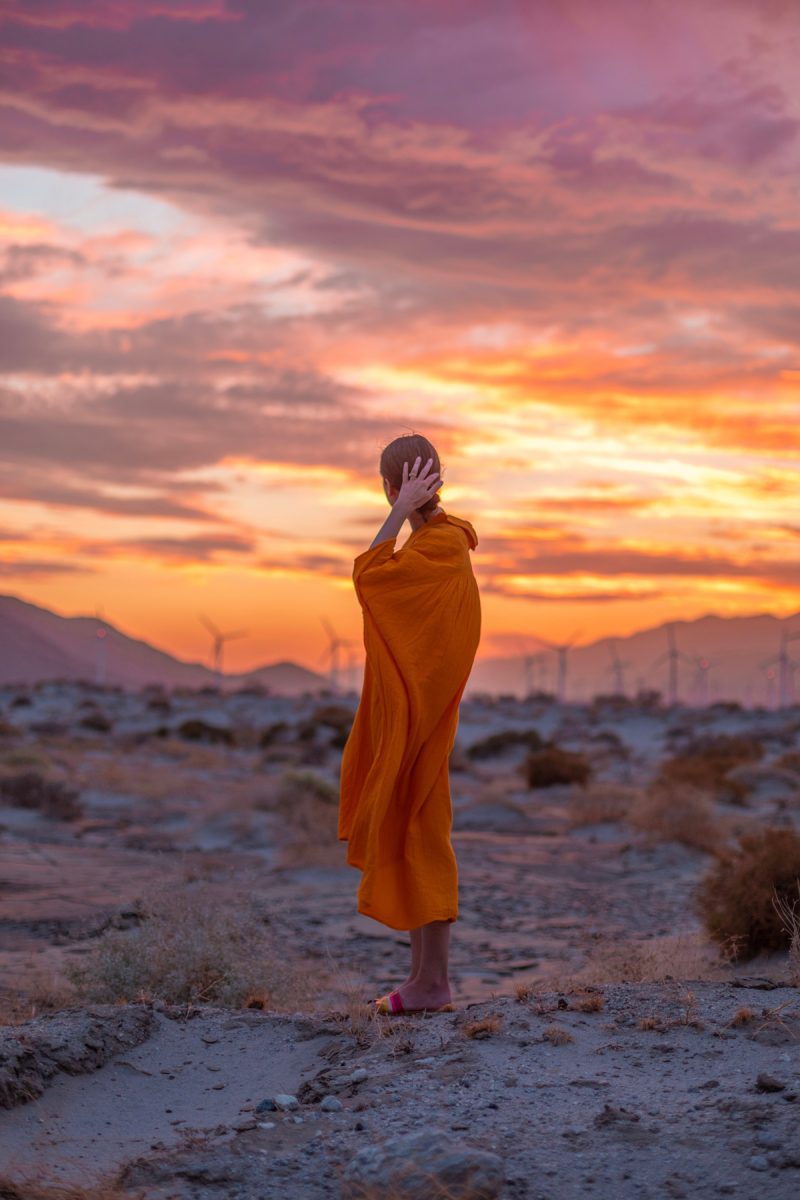 Pioneertown
We went here a LONG time ago on a cross-country drive and it was a fun little stopover and not too far from Yucca/Joshua tree! It's an Old Western town that was built as a movie set in the 1940s. Some fun shops, plus Pappy & Harriet's as mentioned in the "where to eat" section above!
Venture To Palm Springs
Palm Springs is only 20-30 minutes away so it's great for a day trip or if you want to head down there for dinner! You can view our Palm Springs Travel Guide!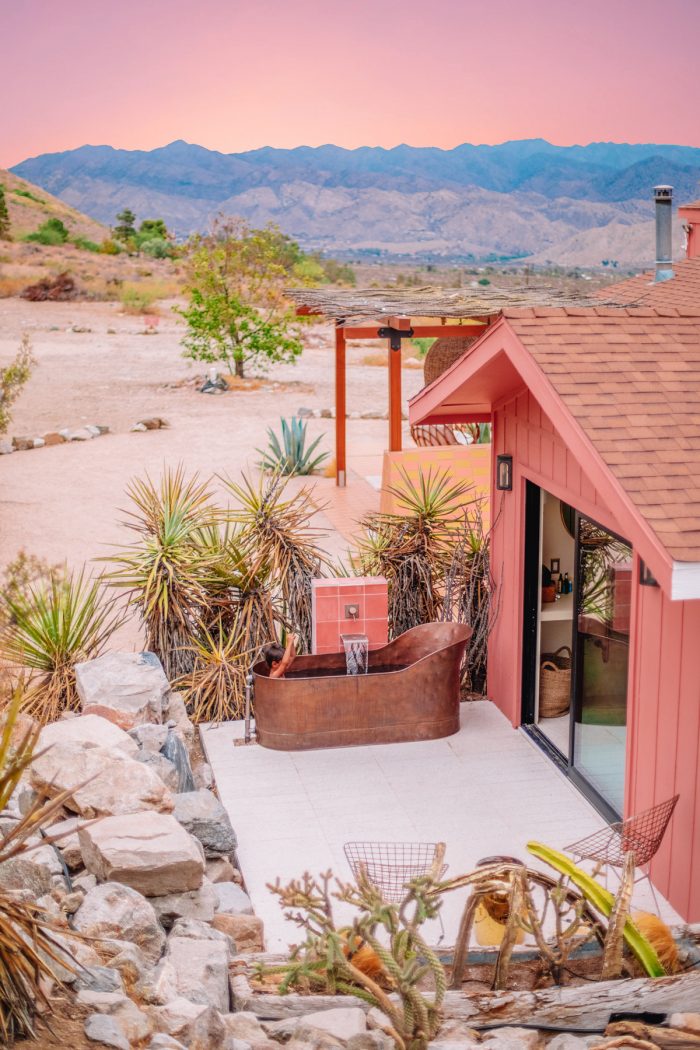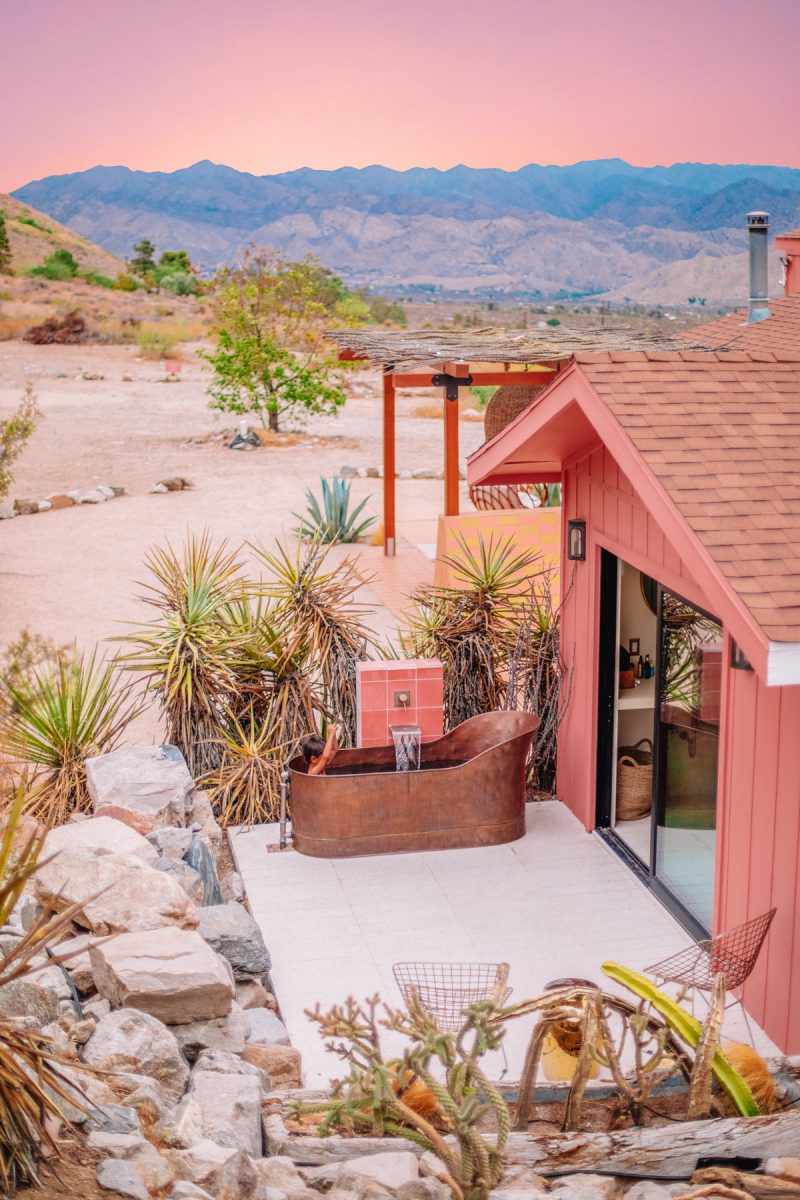 Relax!
Our favorite thing to do on our trip was just hang at the house and RELAX! It felt like this trip was truly about getting away. You're in the middle of the desert after all and spending time reading, playing games and exploring!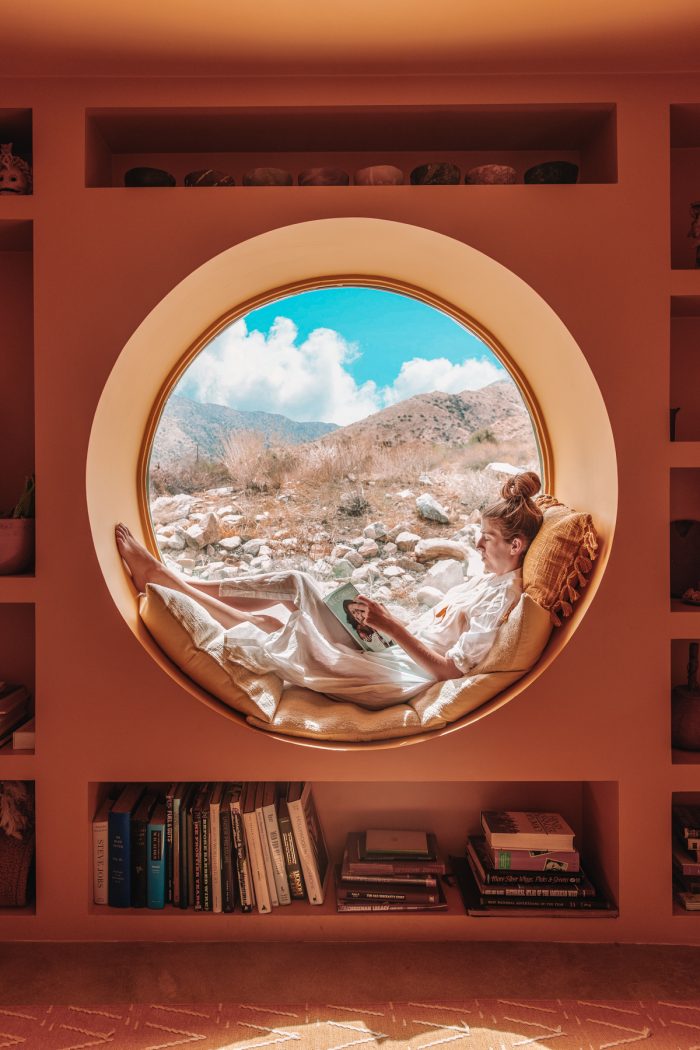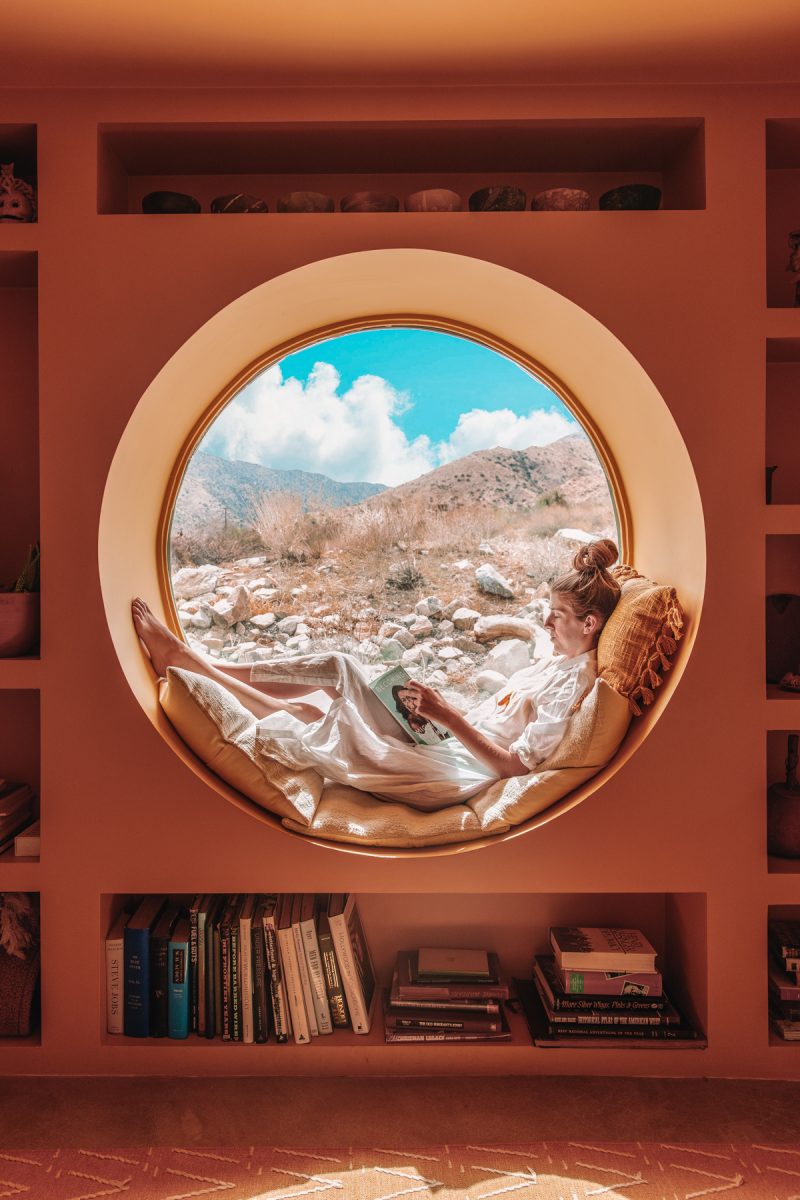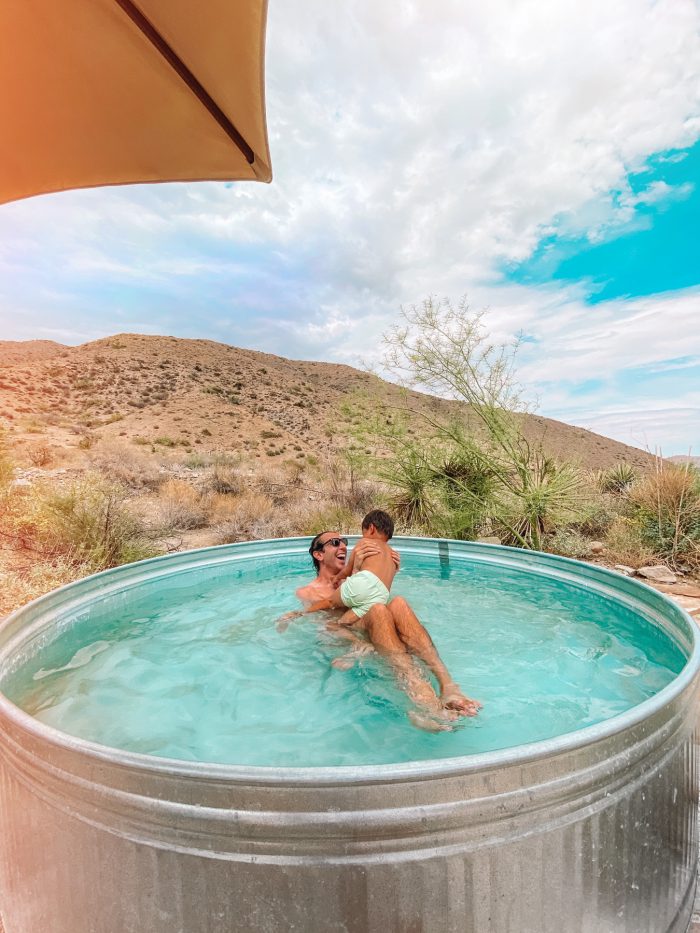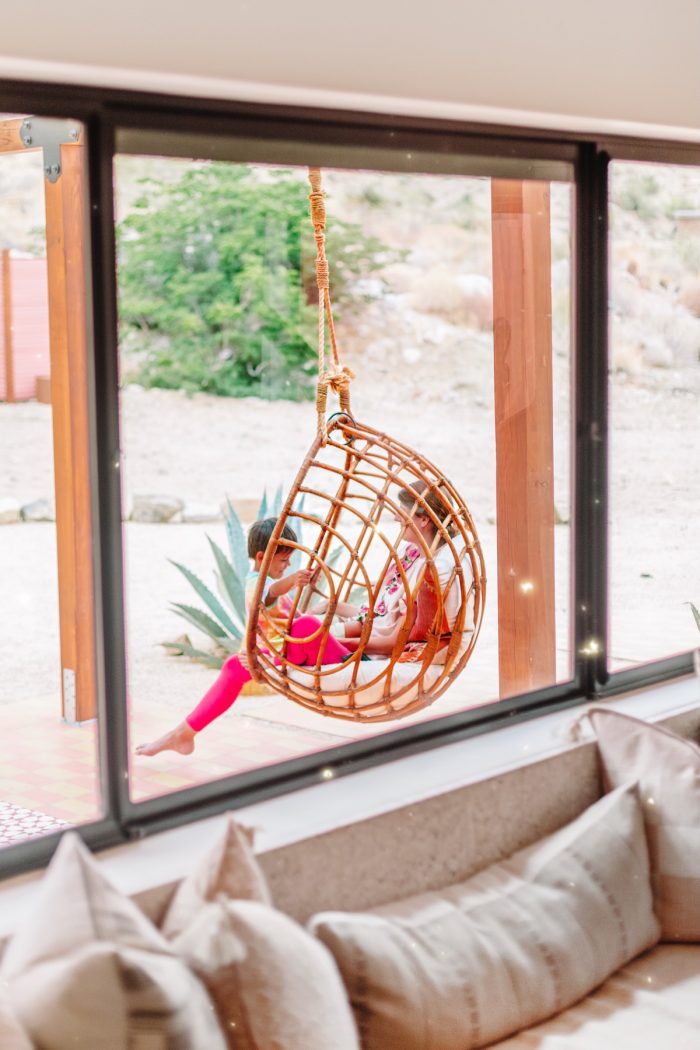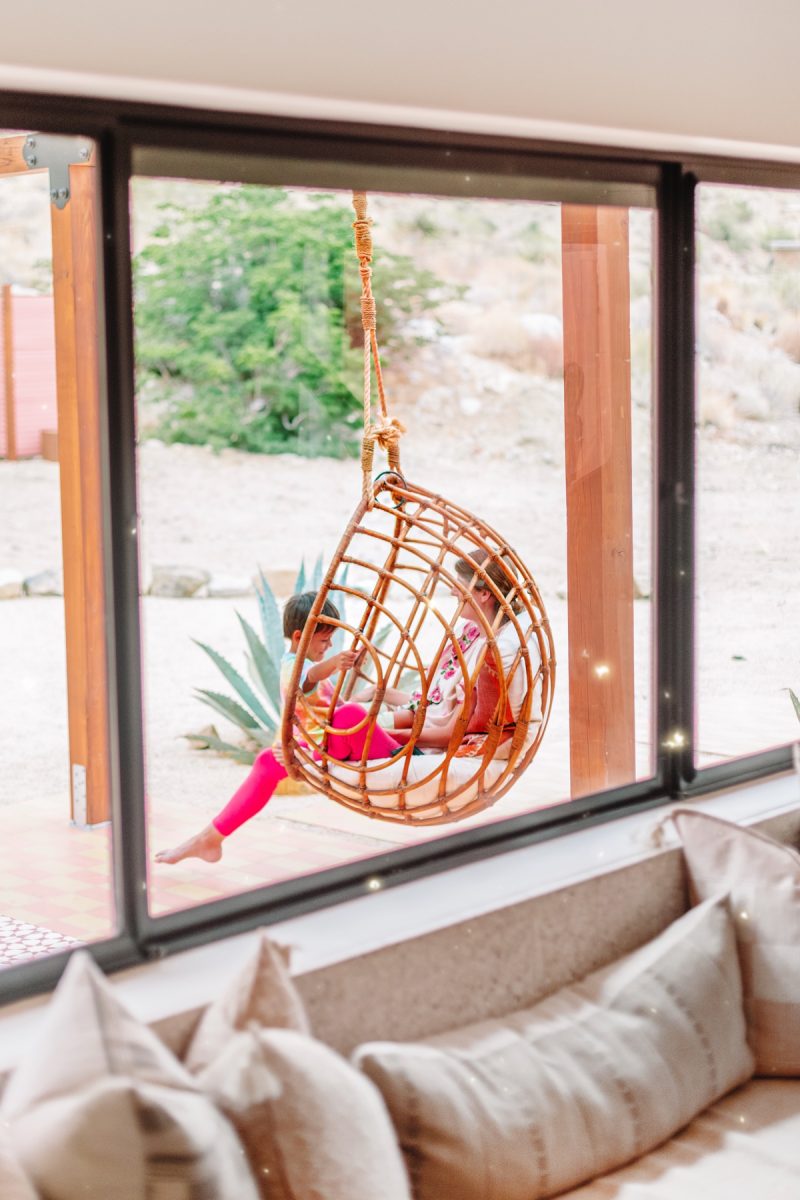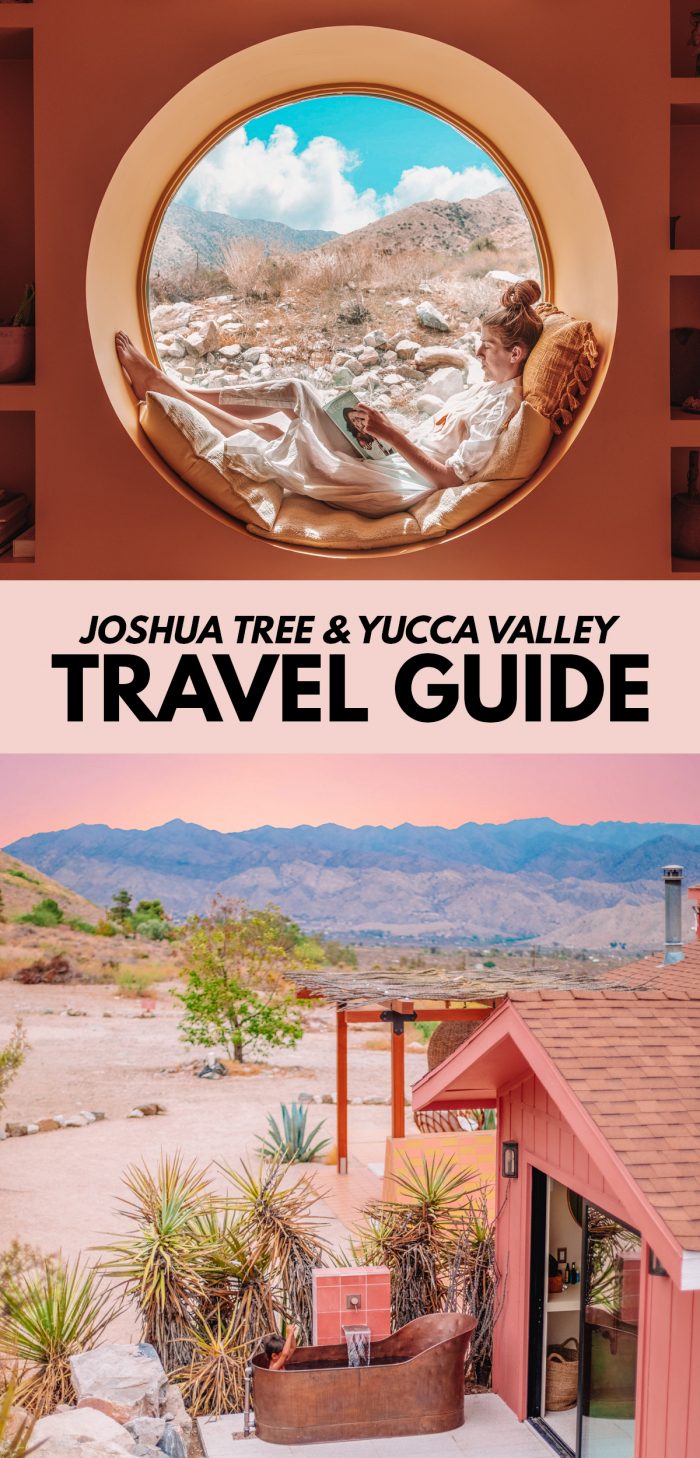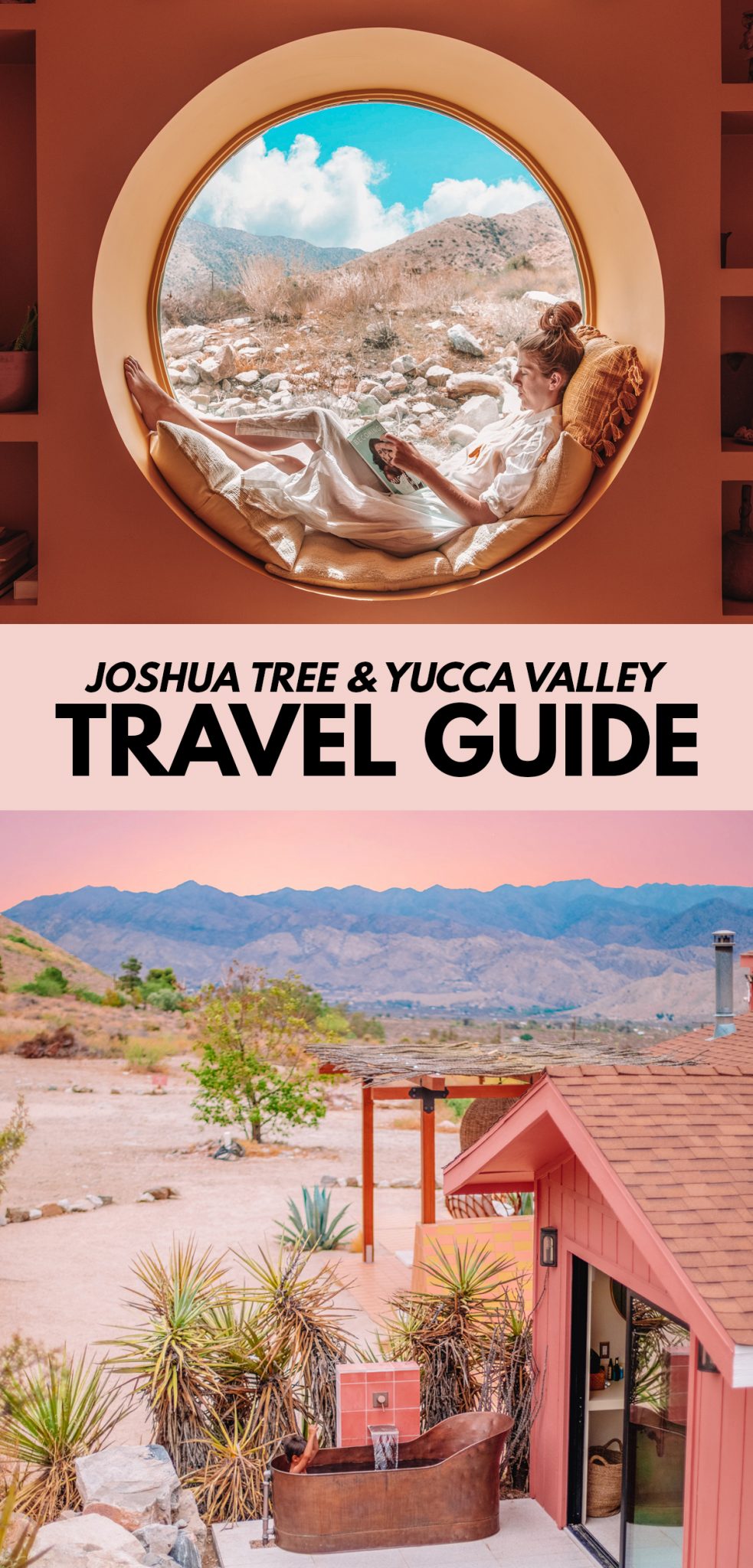 Photos by Jeff Mindell
Have you been to Joshua Tree or Yucca Valley? Would love to hear your favorite spots and to-dos, too, if you have any!