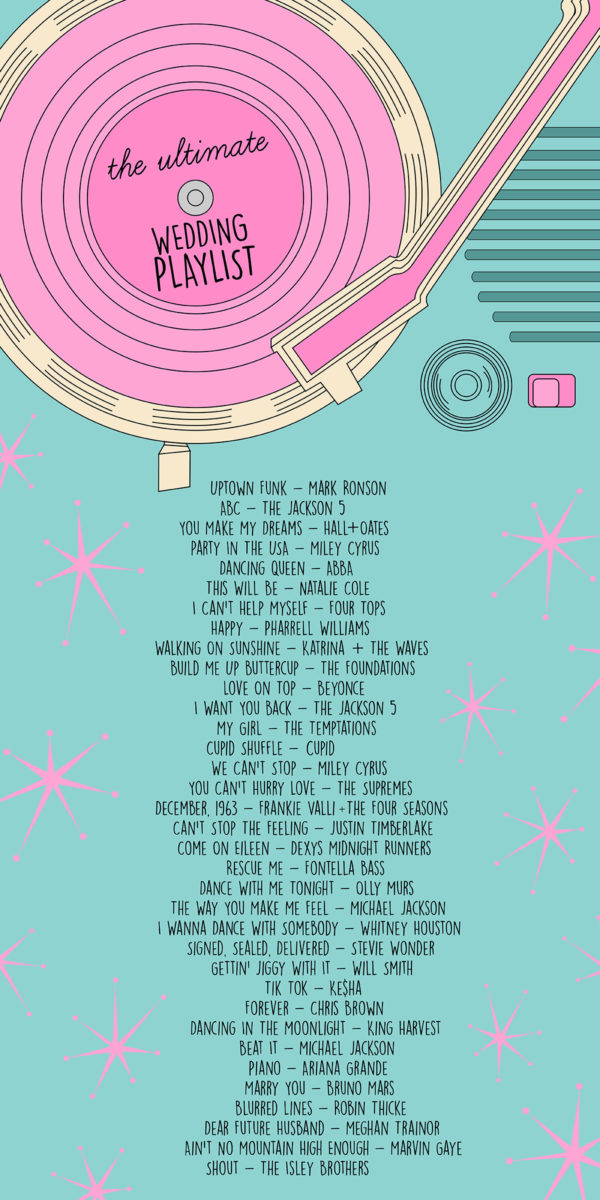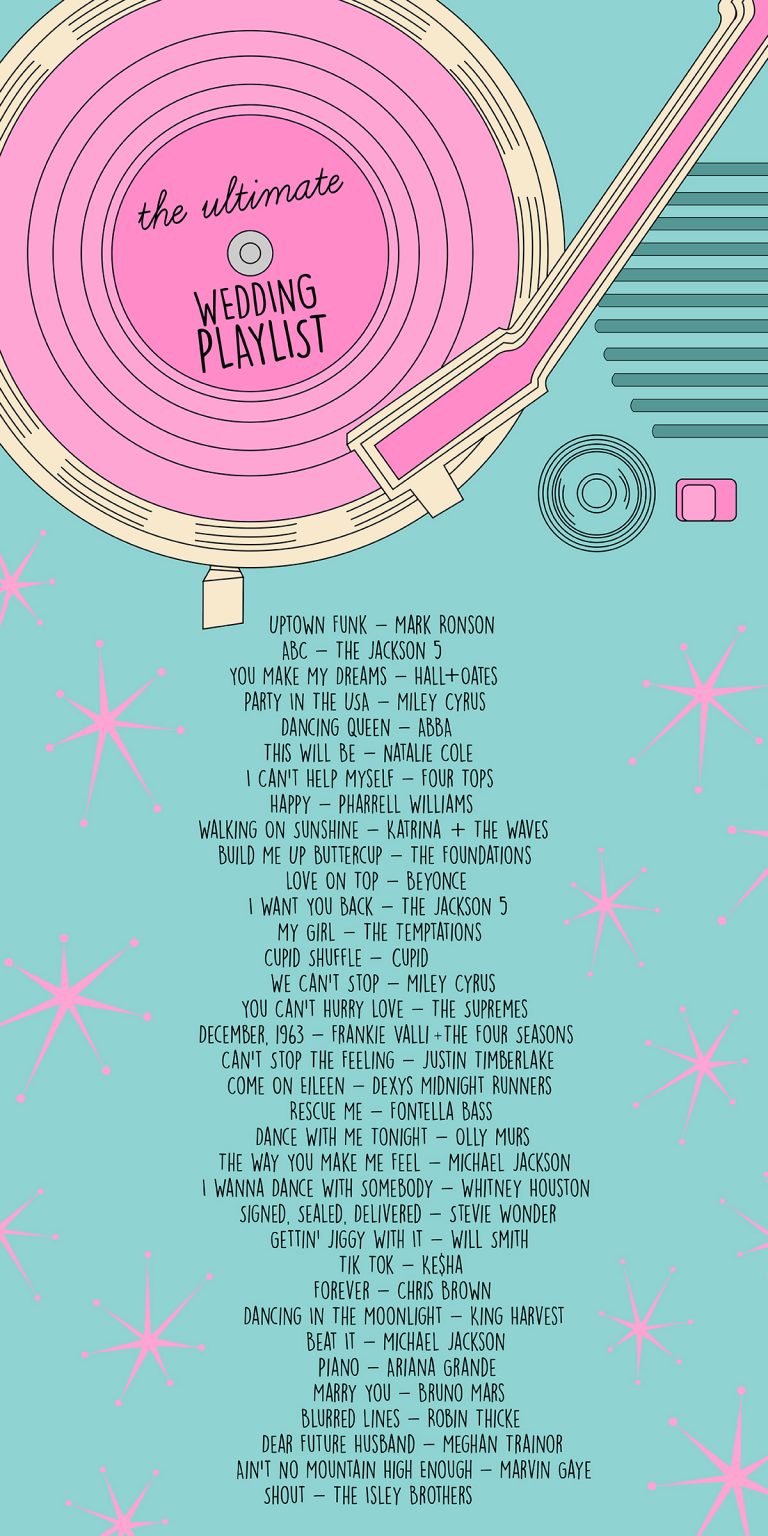 Graphics by Threadhoney
Samantha may not have had a Chipwich before (Still weird.) but one thing we do have in common is our love for weddings. Specifically… wedding DANCING! Going to weddings is one of my all time favorite activities because the mix of pop songs, motown, MJ and other classics is just really, truly my jam.
Since Samantha is getting married next year, she's been busy jotting down songs and we've been comparing notes with my wedding song list too. So, we thought we'd put it all together and make THE ultimate wedding playlist to share with you. It is wedding season after all! And literally, this is the best. wedding. playlist. ever. So, you're welcome. But also, I'm going to be expecting an invitation to each and every one of your weddings now… and I WILL accept. You don't even need to feed me. Just let me dance.
Click here to listen to the Ultimate Wedding Playlist!
Feel free to keep suggesting new playlists you'd like to see below! We love hearing what YOU want to hear. I'm having such a blast making these playlists. Maybe I missed my calling as a DJ… 😉
p.s. Girl Boss Playlist!