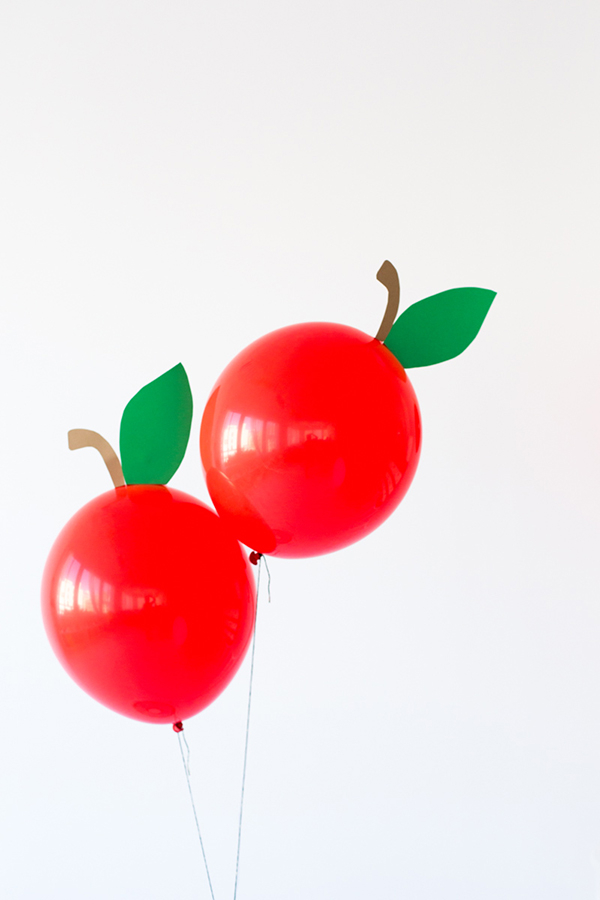 Holy cannoli, everyone! Thank you SO much for all your tweets, comments and all around excitement about the studio tour yesterday!!! I read each and everyone and feel so grateful to have such an awesome group along for this crazy adventure here!! But today, we gotta get down to biz-ness. Back to school business, that is. If you (or your kids) are like I was, they'll be heading back to school next week and I highly recommend having some apple balloons around to send them off! These are so simple to put together that you can get a whole bushel ready before the first day! Head on over to Balloon Time for the tutorial!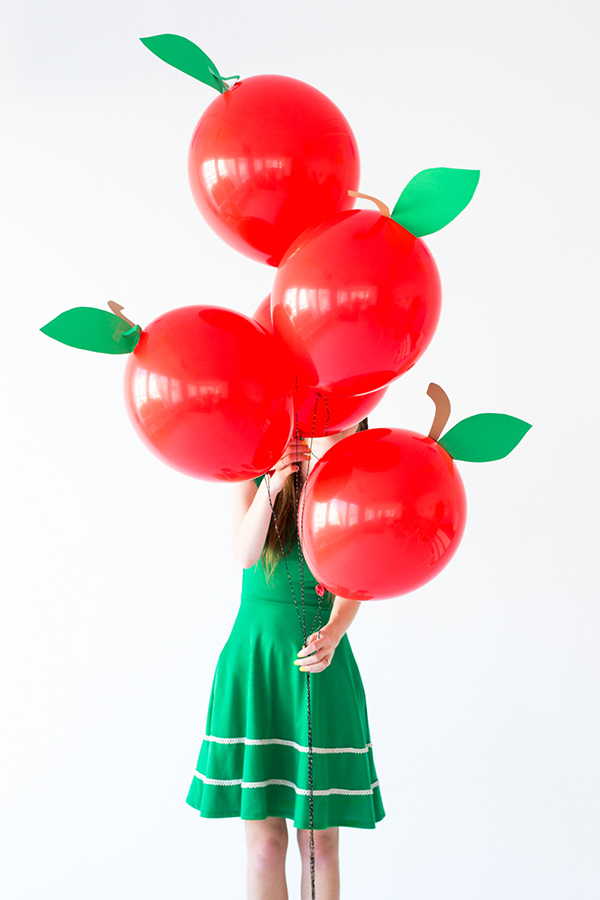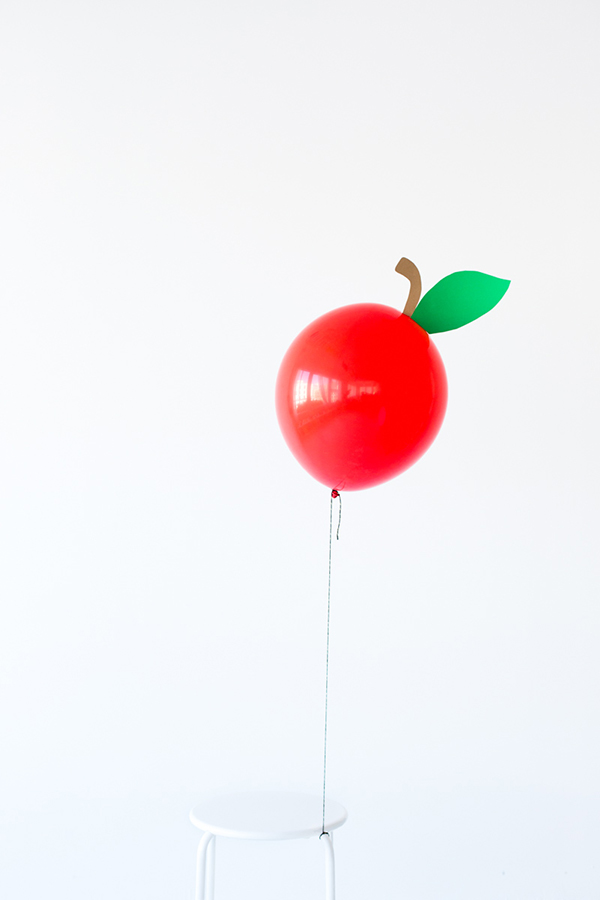 All Photos by Mary Costa Photography
These would be awesome for an NYC themed party too, wouldn't it!? Yes.
For more balloon DIYs, click here!