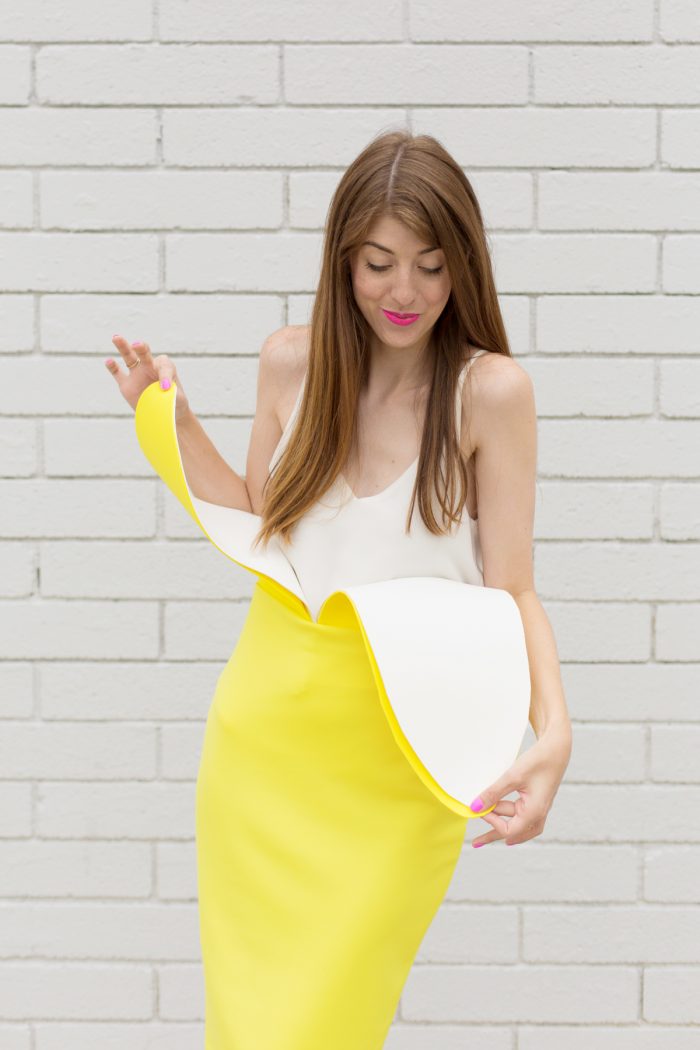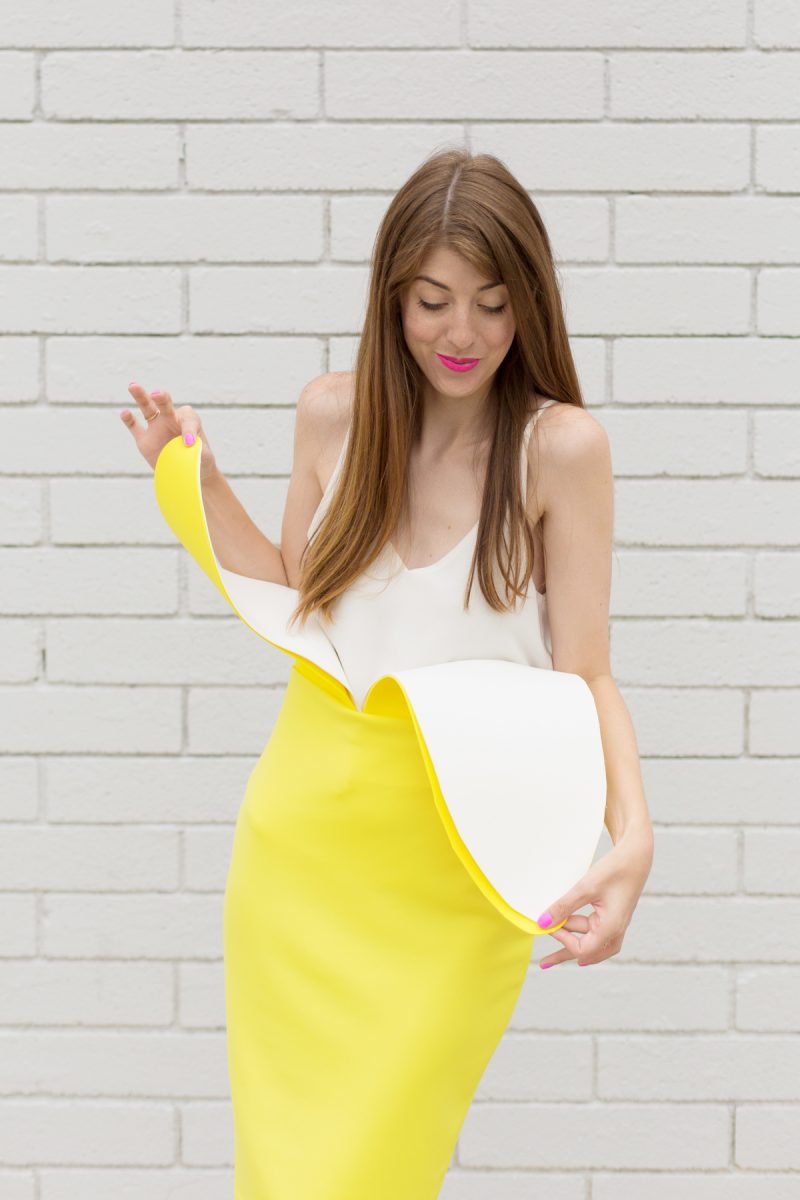 Someday we're going to run out of fruit costumes to make (cough: pineapple, strawberry, citrus) but TODAY IS NOT THAT DAY! This DIY banana costume is perhaps the easiest costume we've ever made!?!? Yep, I think so. GET THEE A YELLOW PENCIL SKIRT!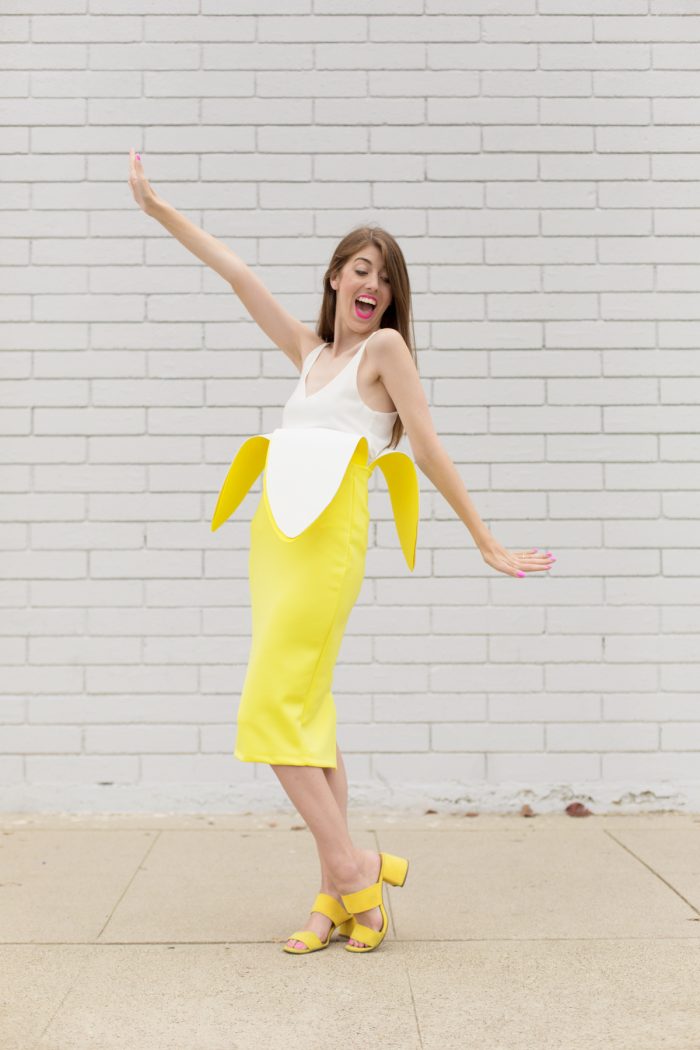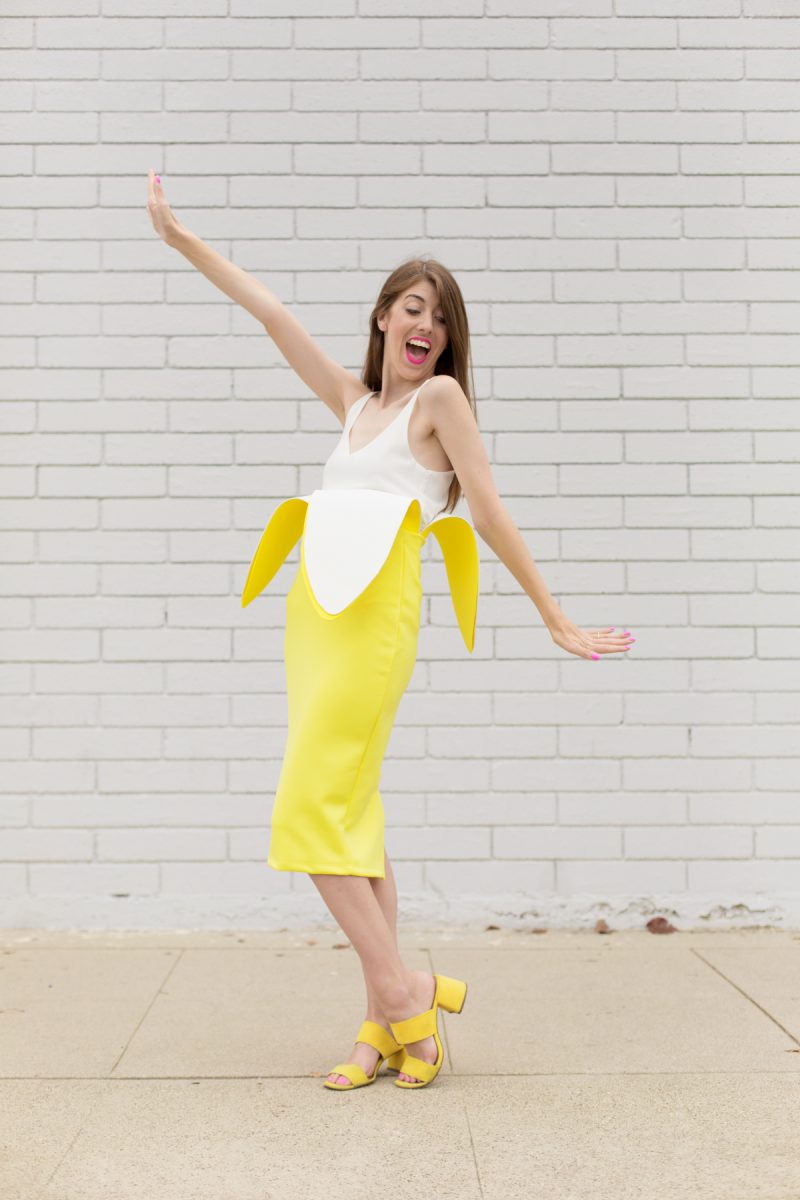 Supplies Needed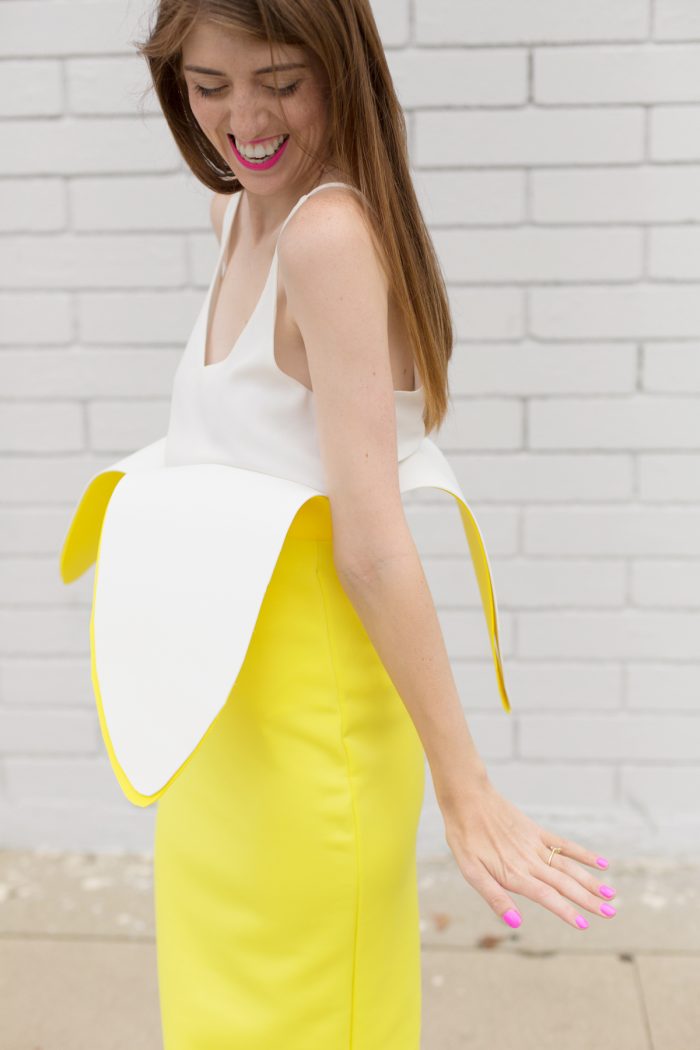 Step-by-Step Banana Costume Tutorial
Cut out four "peel" shapes from yellow craft foam.
Use them as a template to trace and cut out the same shapes from your white craft foam.
Hot glue a yellow peel to a white peel. Repeat with the remaining ones.
Put on your outfit and literally just tuck the foam peels into your skirt! THAT'S IT!! You can safety pin them for extra security if necessary.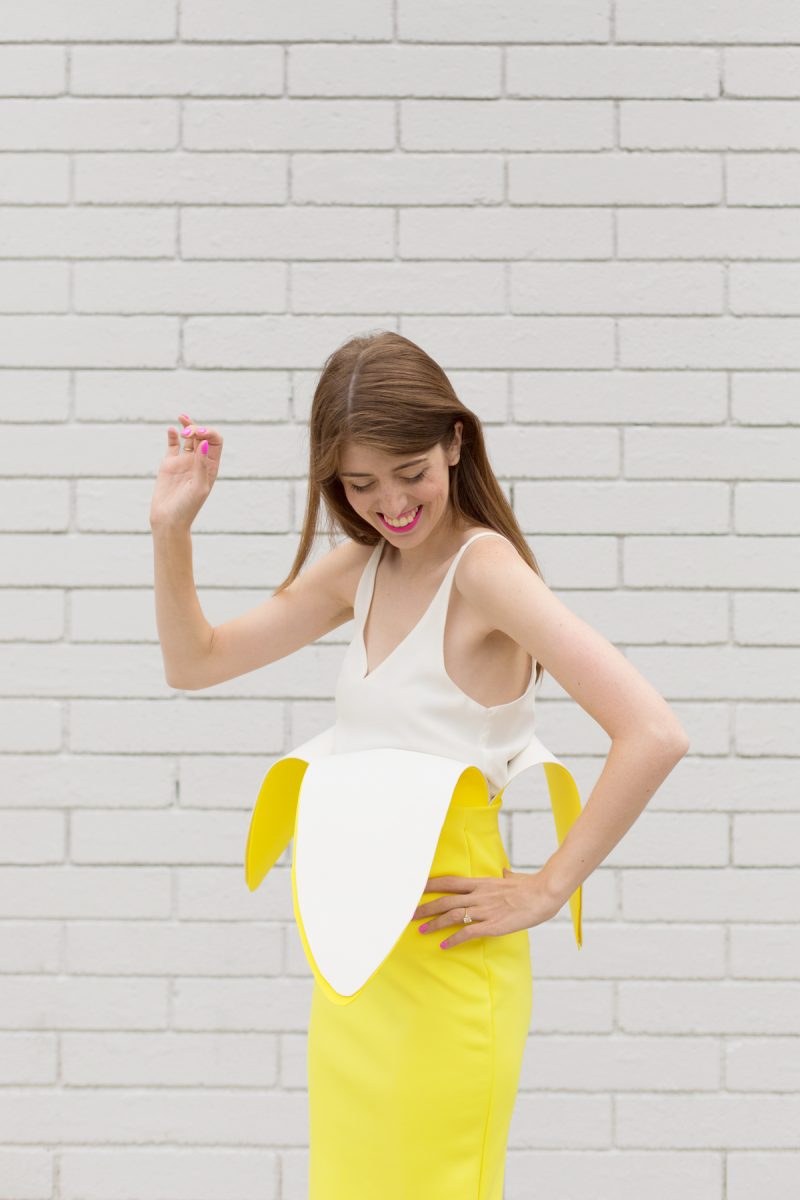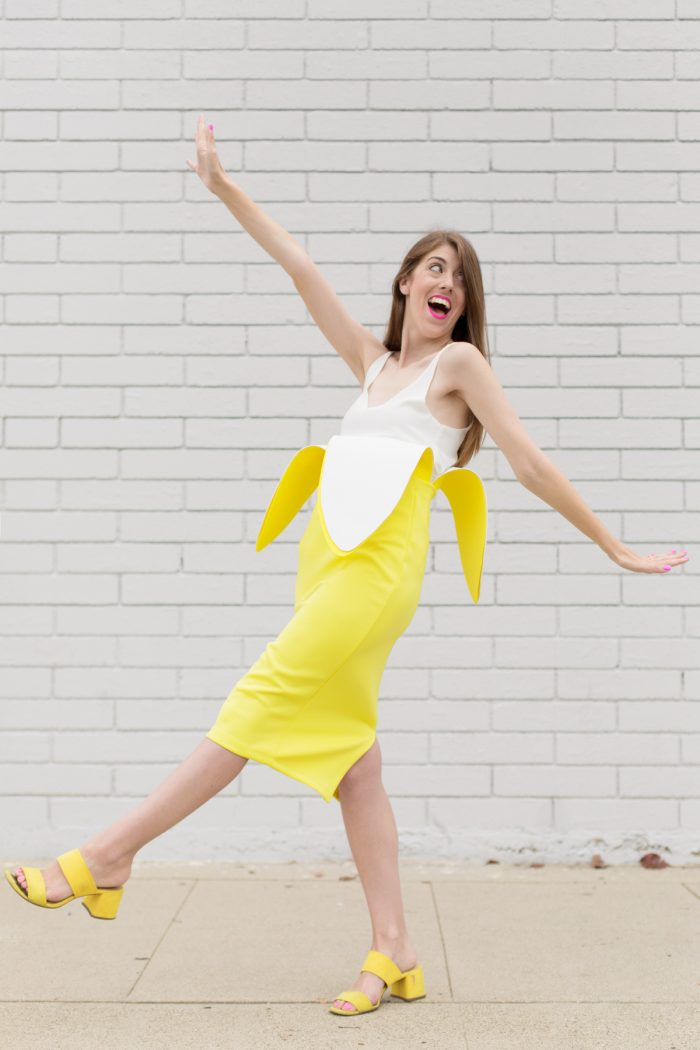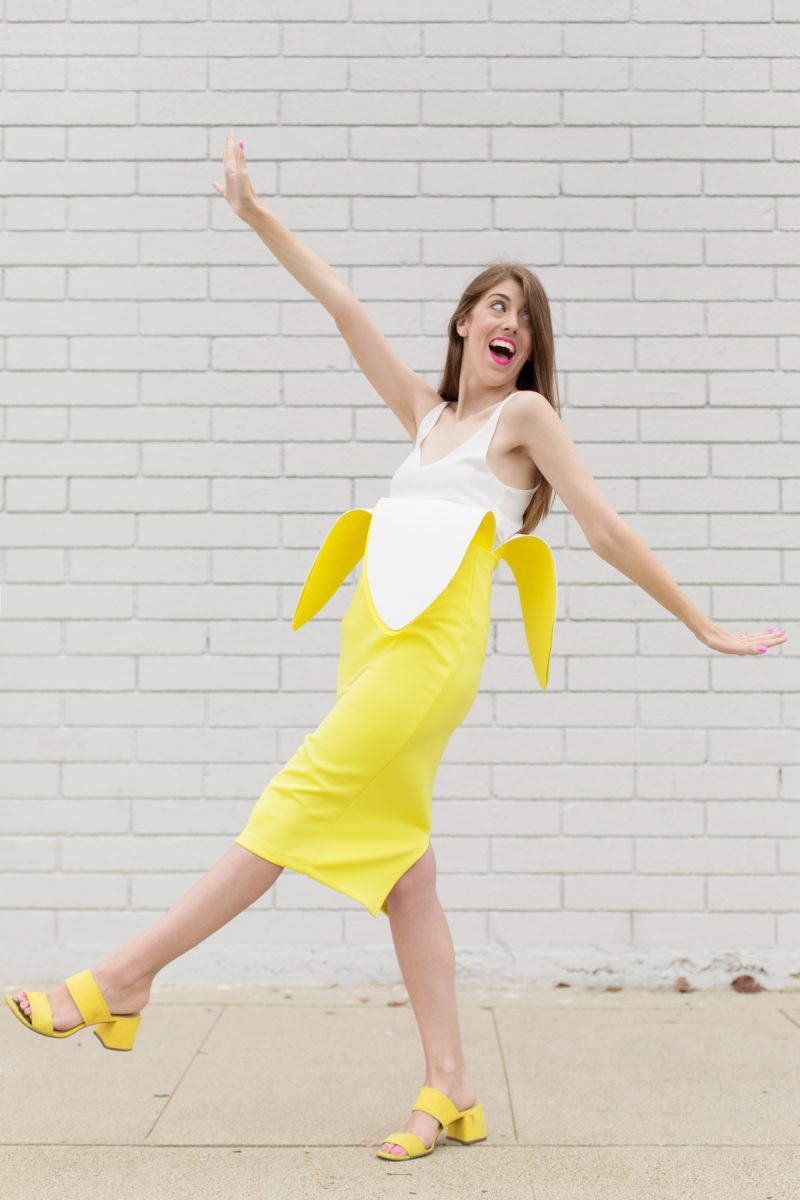 Photos by Jeff Mindell
Now that you know how easy it is, isn't it so aPEELing!? 😉 Sorry. I'm leaving now…
p.s. IF you make a Studio DIY costume, please share with #studiodiyincostume on Instagram! Every year I do a HUGE roundup of all your versions of our costumes that I find there and I'd love to include yours!!
SaveSave
SaveSaveSaveSaveSaveSave