It's about TIME, friends! We finally made a cosmic brownie costume. Mostly because we found the perfect brown dress (for $15!) that even had a seam right along the waistline, just like the break in the center of everyone's favorite rainbow brownies!! I knew if we did this we had to have not only the right dress (check) but also 3D chips… so we made them out of our fave material, model magic!! This costume is easy peasy and pretty fun, plus you can carry around a cosmic brownie box as your "purse" all night and hand them out so… win win??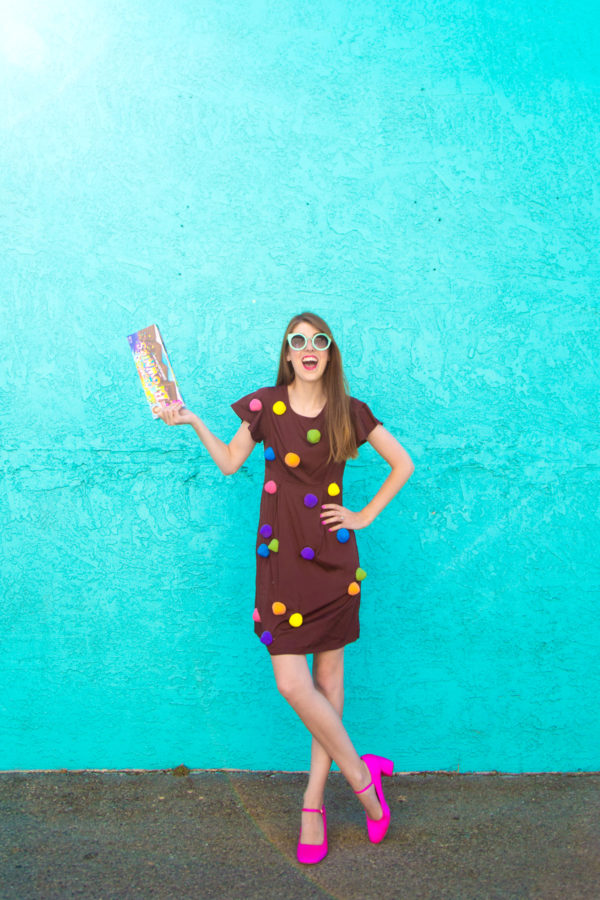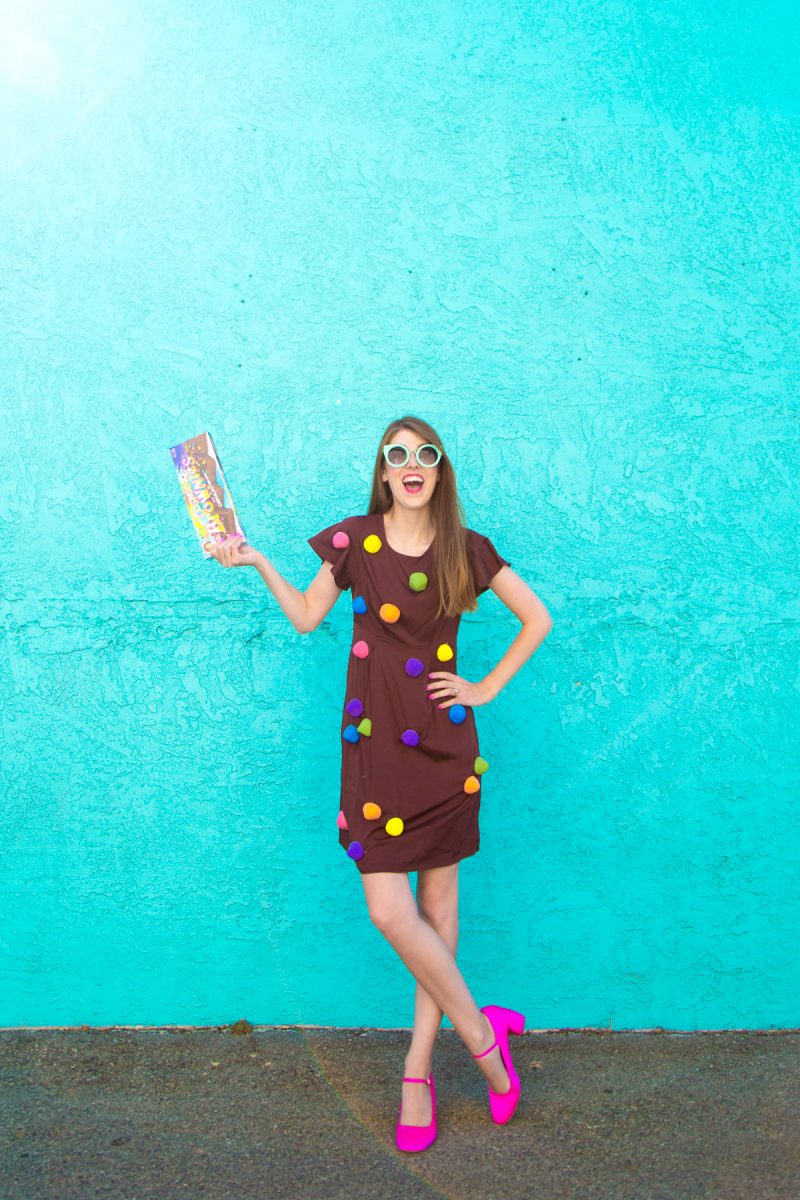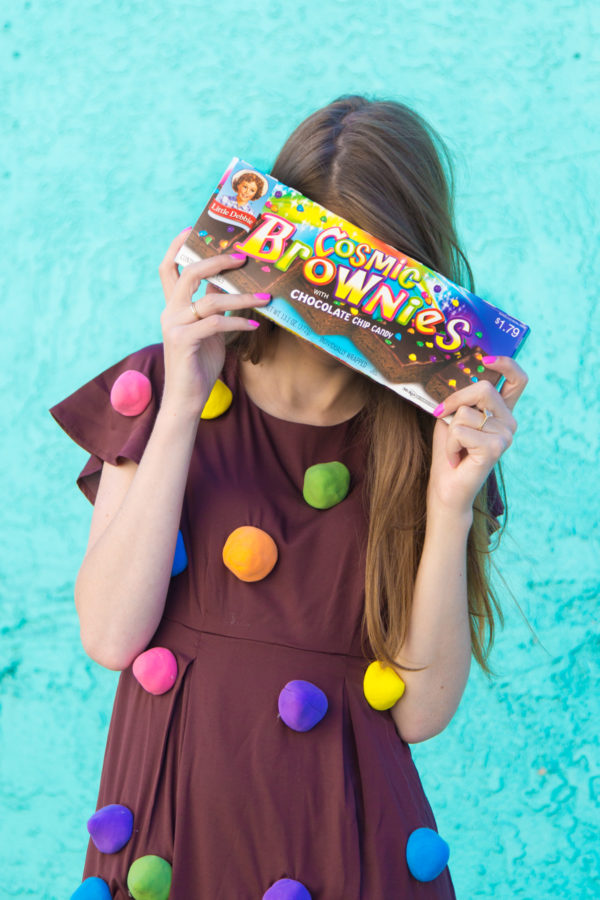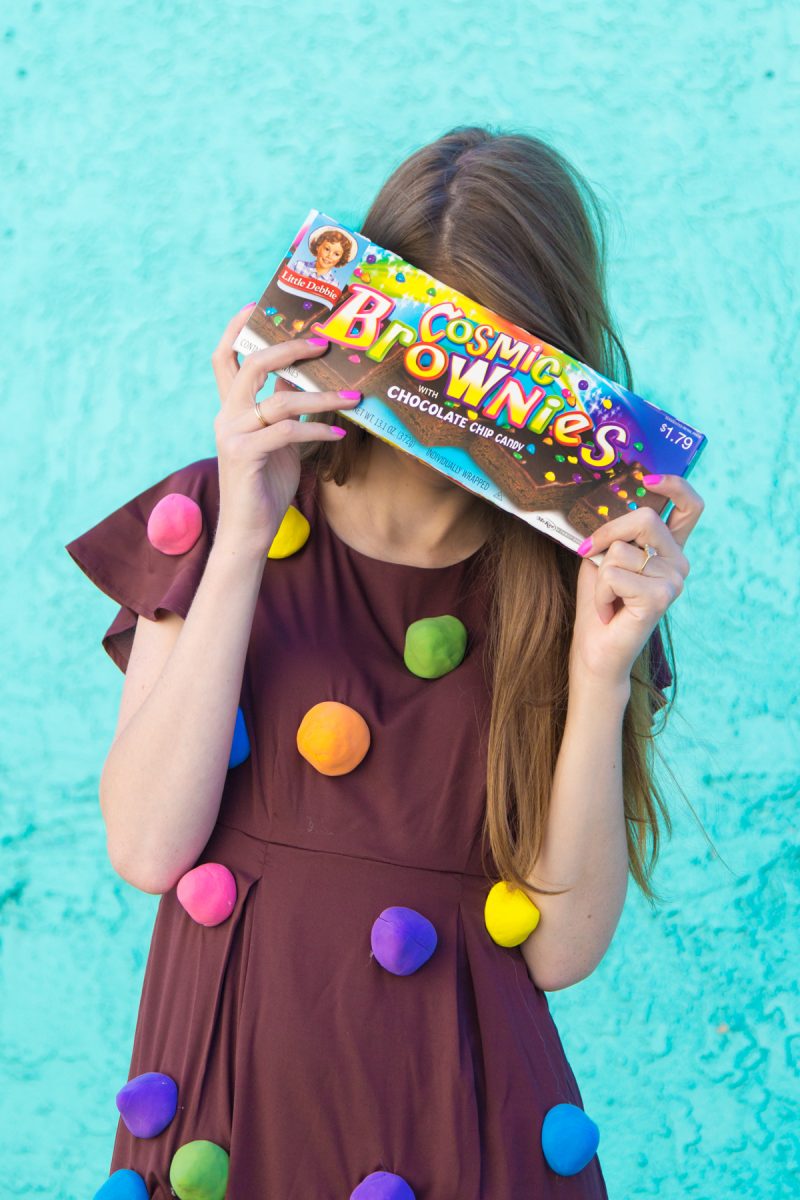 DIY Cosmic Brownie Costume
Total Time: 1 Hour (Plus 24 Hours Dry Time!)
Supplies
Brown Dress
Model Magic Clay in Rainbow of Colors OR White Model Magic + Paint! (I'd recommend heading to your local craft store for this!)
Hot Glue Gun
Directions
1. Mold a ping pong ball sized chunk of one color clay into a pyramid shape. Then slightly press down on the "point" to flatten it/bend it a bit, giving it that "chip" look. Set aside to dry. Repeat until you have enough chips to cover your dress!
2. Once the chips are completely dry, you can hot glue them all over your dress! NOTE: If you are gluing them to the back of your dress (technically the brownies only have them on the front but hey, the more the better, right!?) remember to avoid the area where you will need to sit, if you need to sit. It would NOT be comfortable to sit on these! Haha!
That's literally it!!! Grab a box of cosmic brownies and go!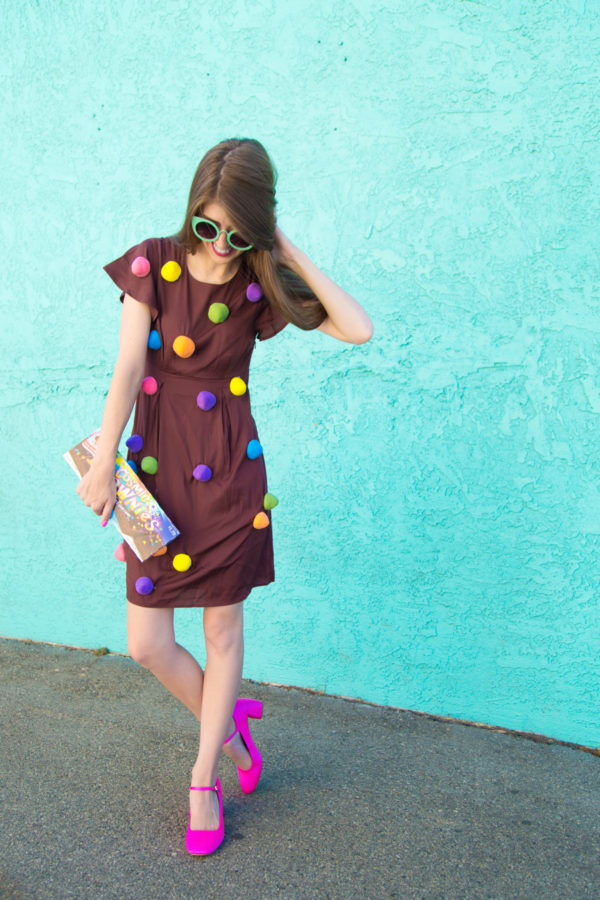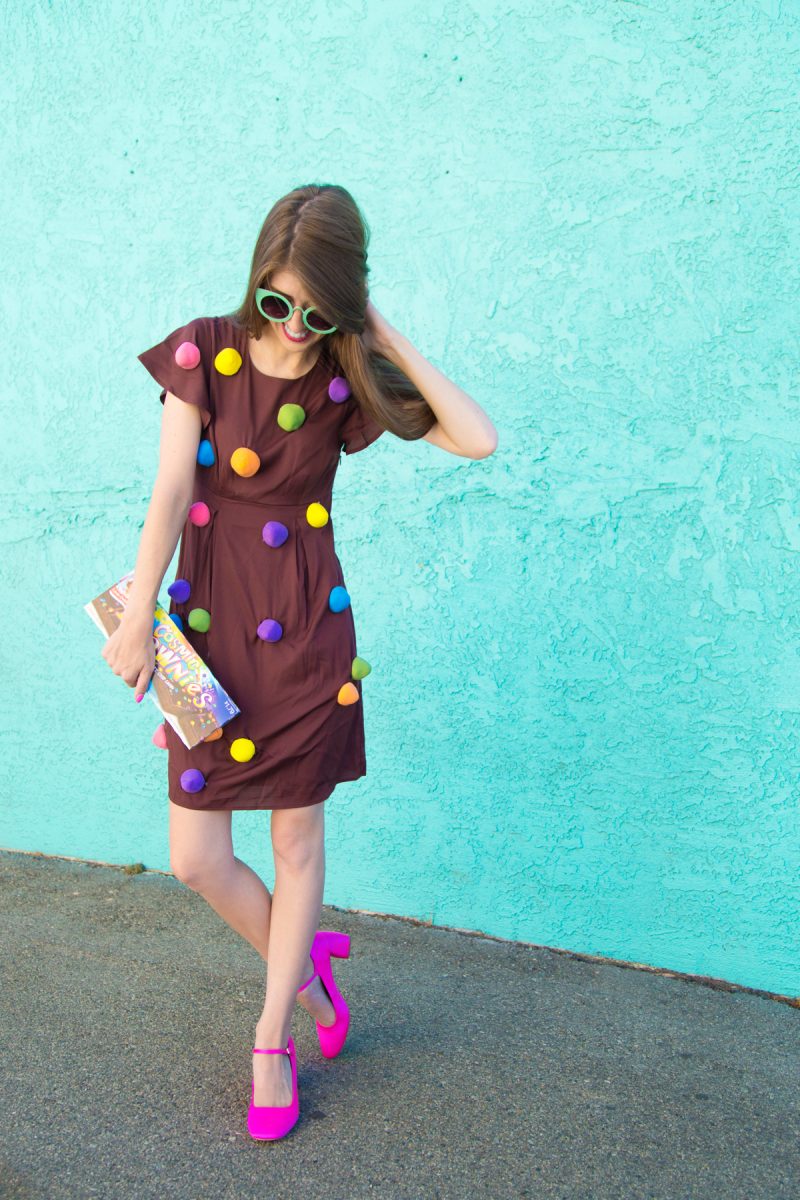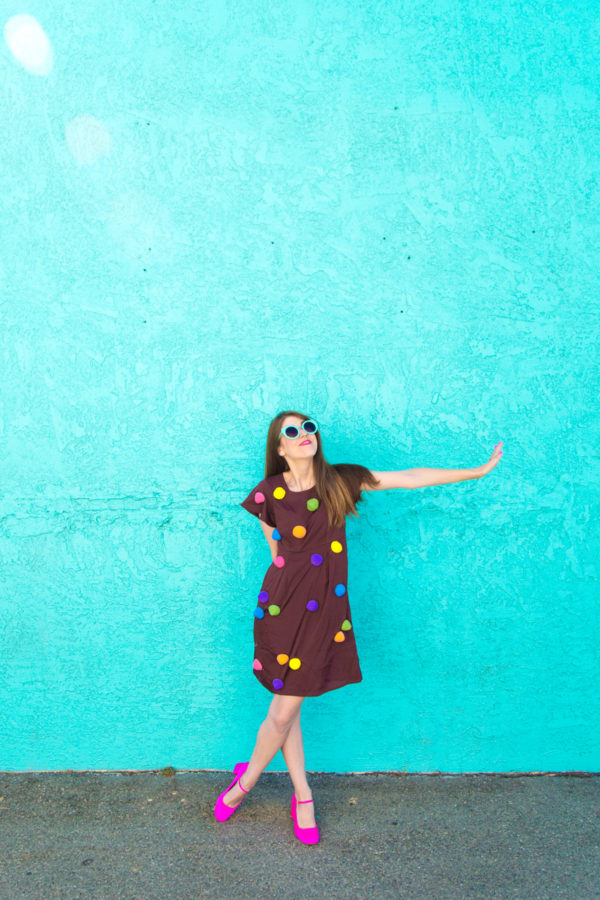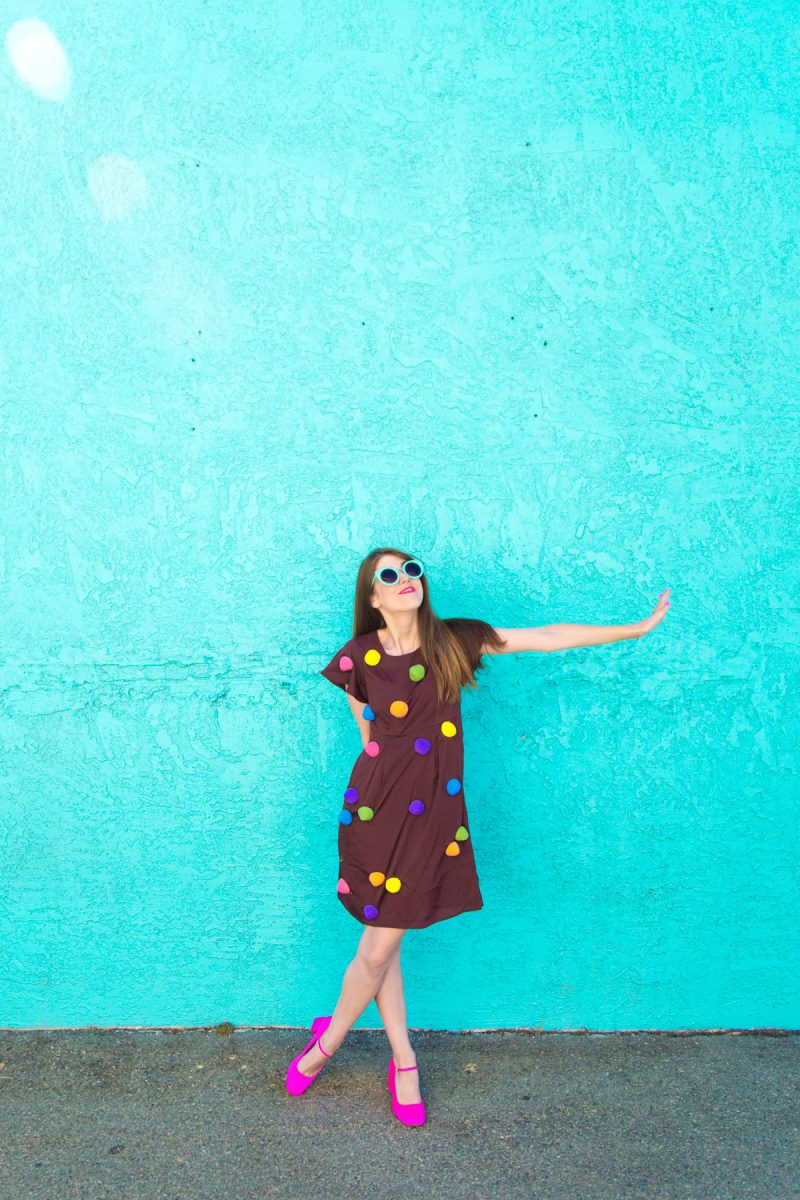 Ooh ooh! You should pair this with the frosted animal cookie costume and pop tart costume for a bestie/couple/mommy&me costume set!!! YES!
p.s. Lisa Frank Costumes!