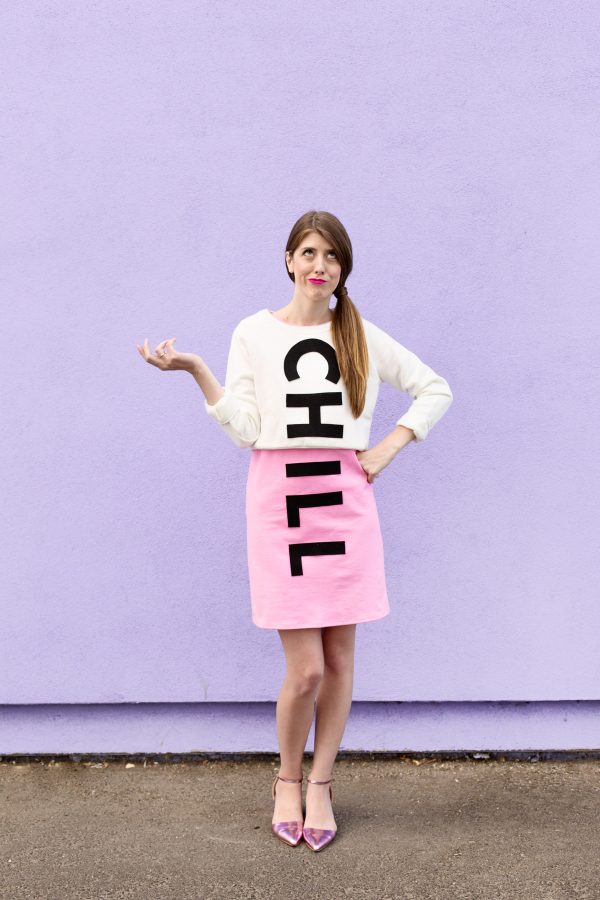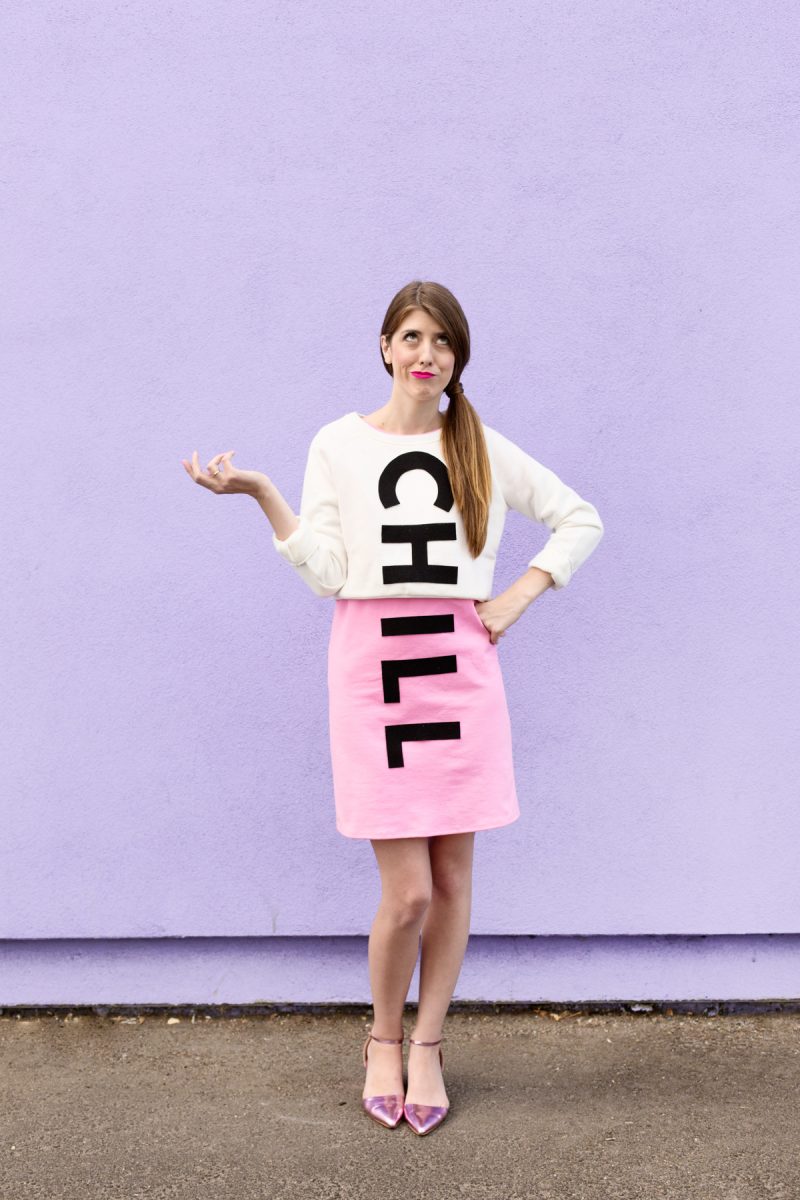 It was clear after our line-up post that this one was gonna be a FAVE, so I wanted to get the tutorial up here ASAP! A DIY chill pill costume!!!! I mean!? After the twinkies we made, it just and to happen.
Funny thing is, there really is no tutorial because it's THAT easy. Cut out letters (I even gave you guys a template!) and stick 'em on. WHAT!? It's true, it's true. And good news! The dress will be available in our shop when it launches later this WEEK! So stay tuned on that. It is the perfect chill pill color.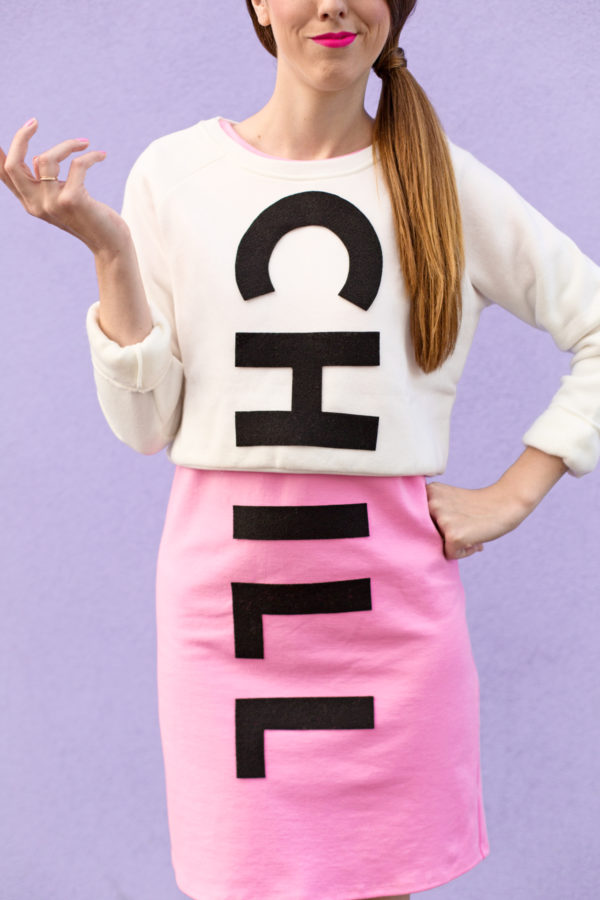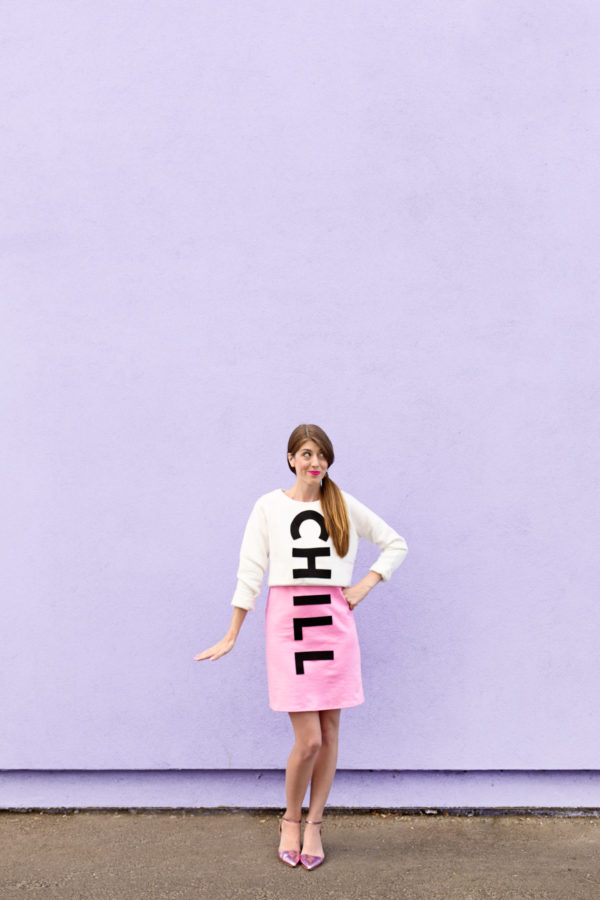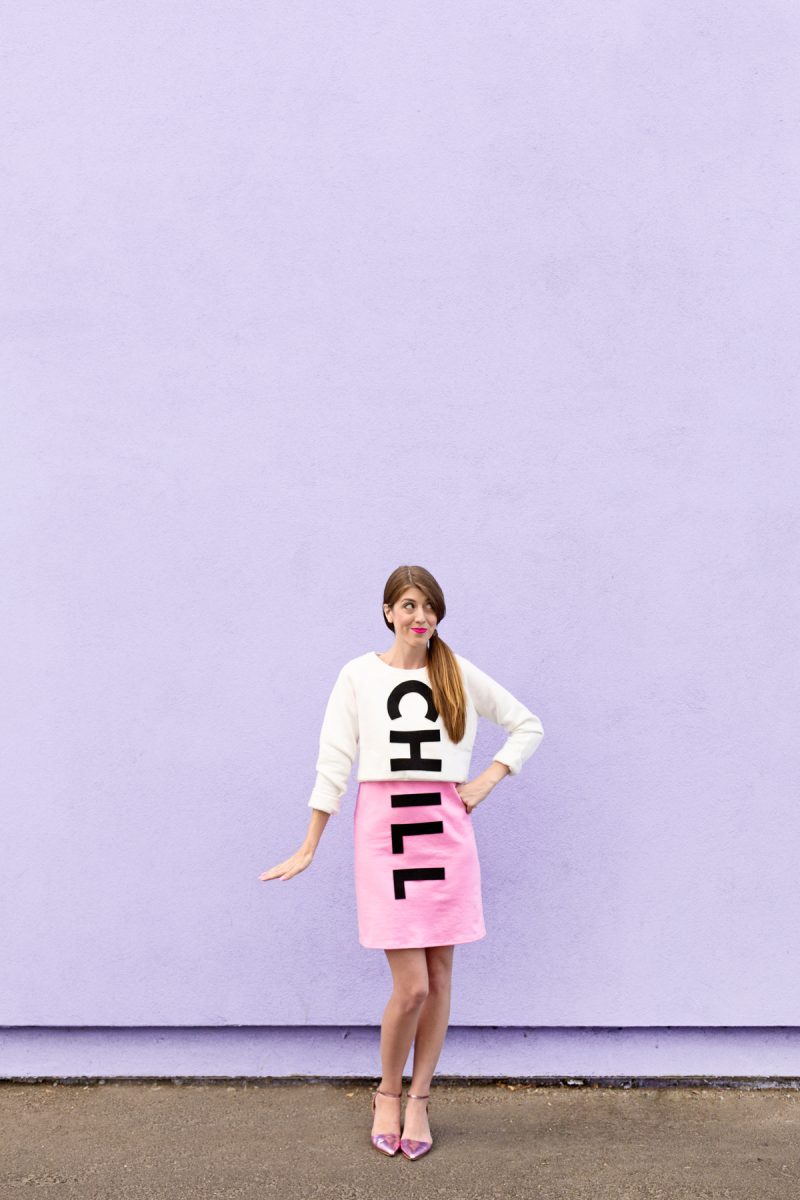 What You'll Need
Supplies
Pink Dress
White Cropped Sweatshirt
CHILL Template
Black Felt
Pencil or Chalk
Scissors
Temporary Hem Tape or Needle & Thread
How To Make A Chill Pill Costume
Print out the CHILL letters template and cut them out.
Trace the letters on to felt with a pencil or chalk and cut them out.
To attach the letters to your sweatshirt and dress, you can do one of two things. For the most security, you can tack the letters on with a needle and thread. Make a couple hand stitches in a few places on each letter to secure the "C" and "H" to the sweatshirt, and the rest to the dress. These stitches can easily be clipped to remove the letters after Halloween Alternatively, you can adhere the letters with hem tape. Run strips of hem tape along each letter and adhere to the sweatshirt and dress. That's it!!!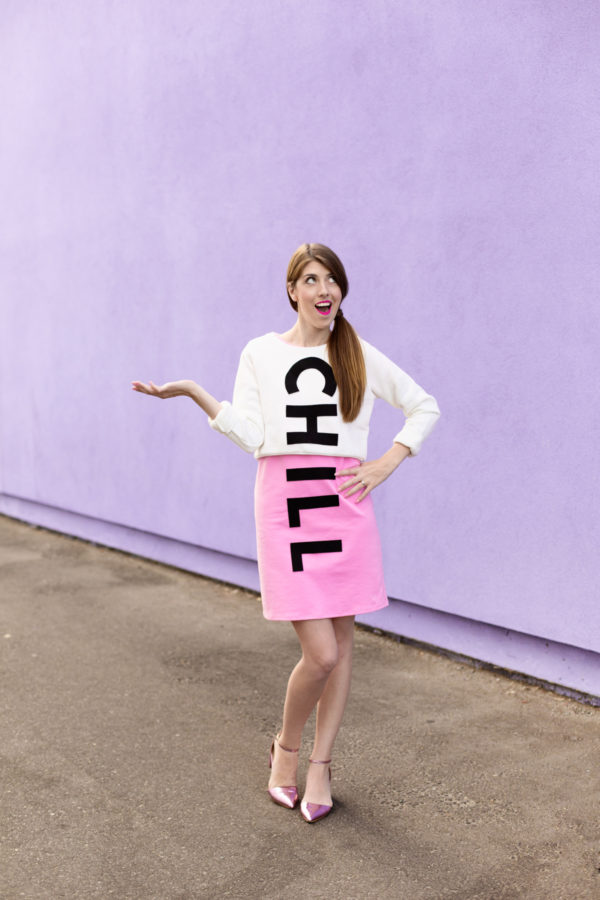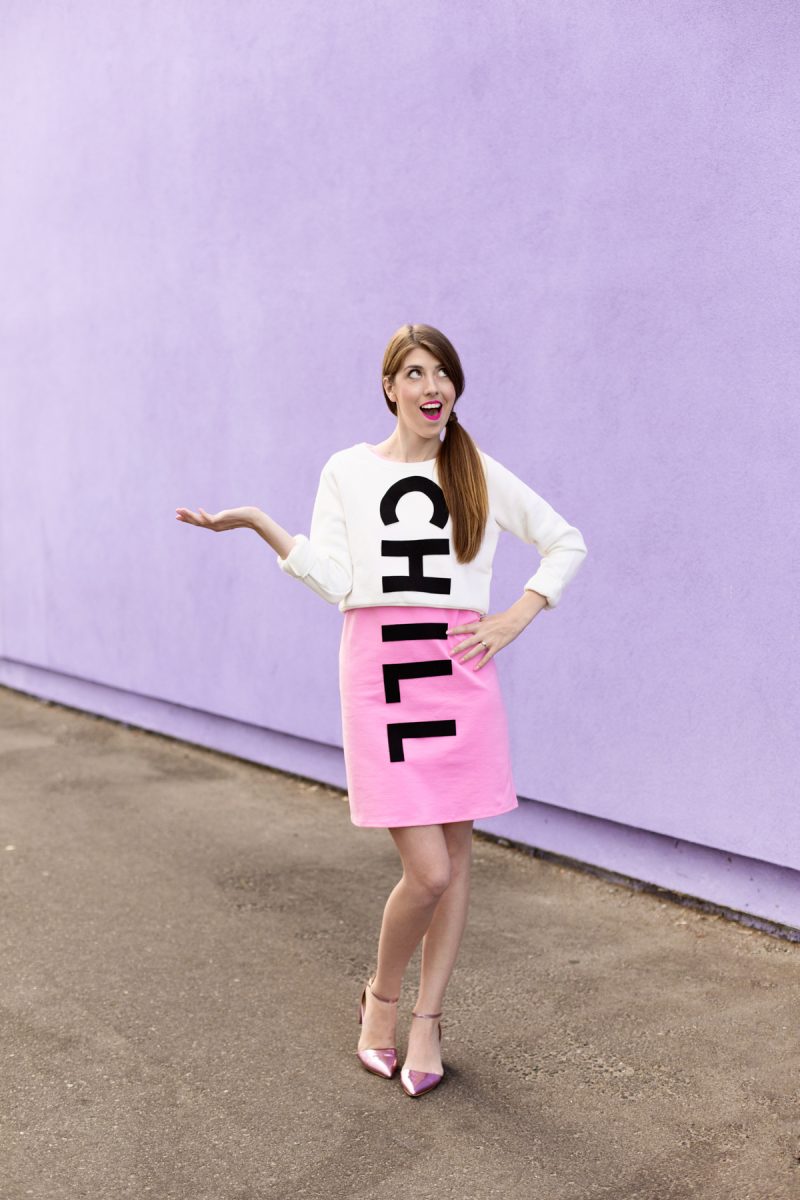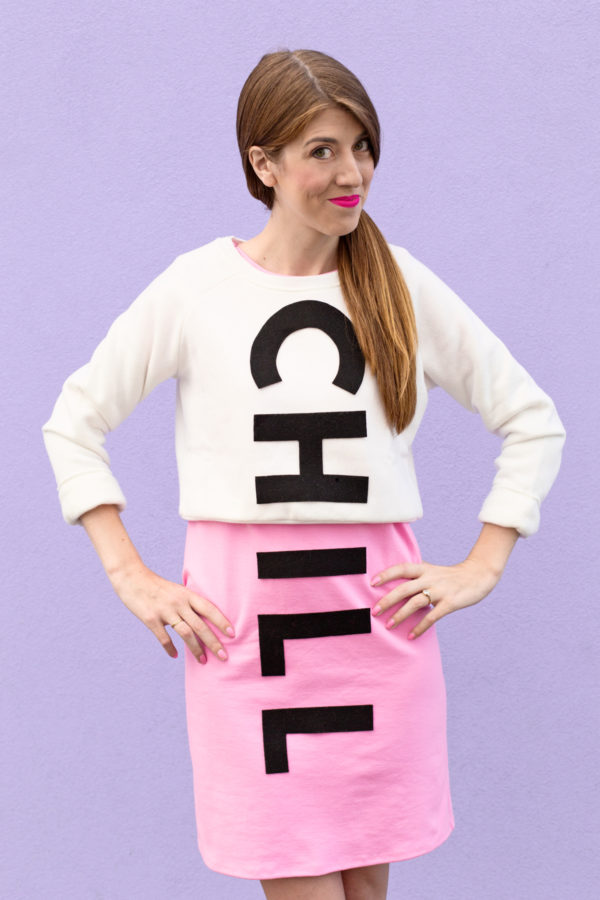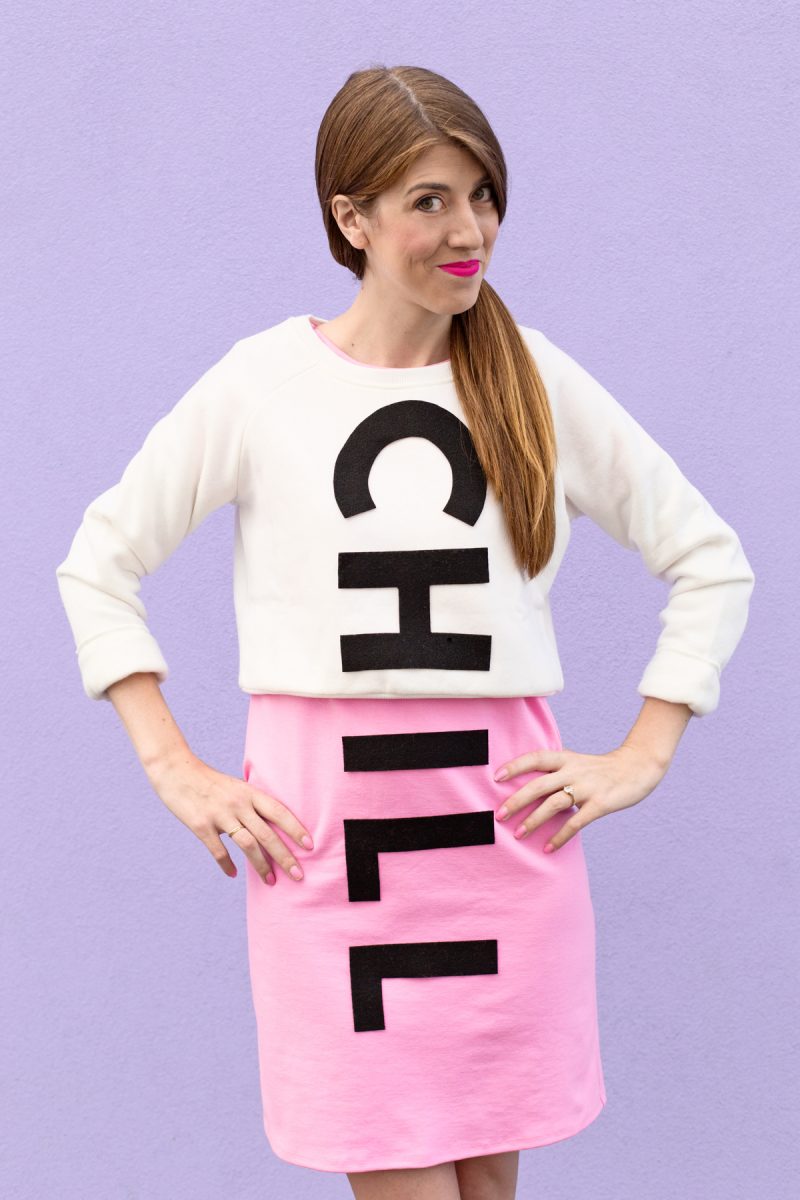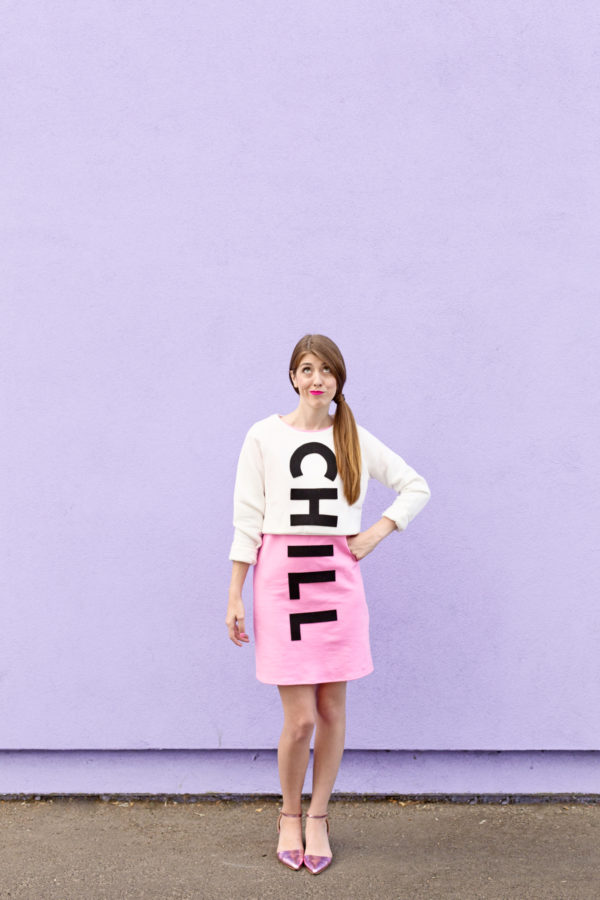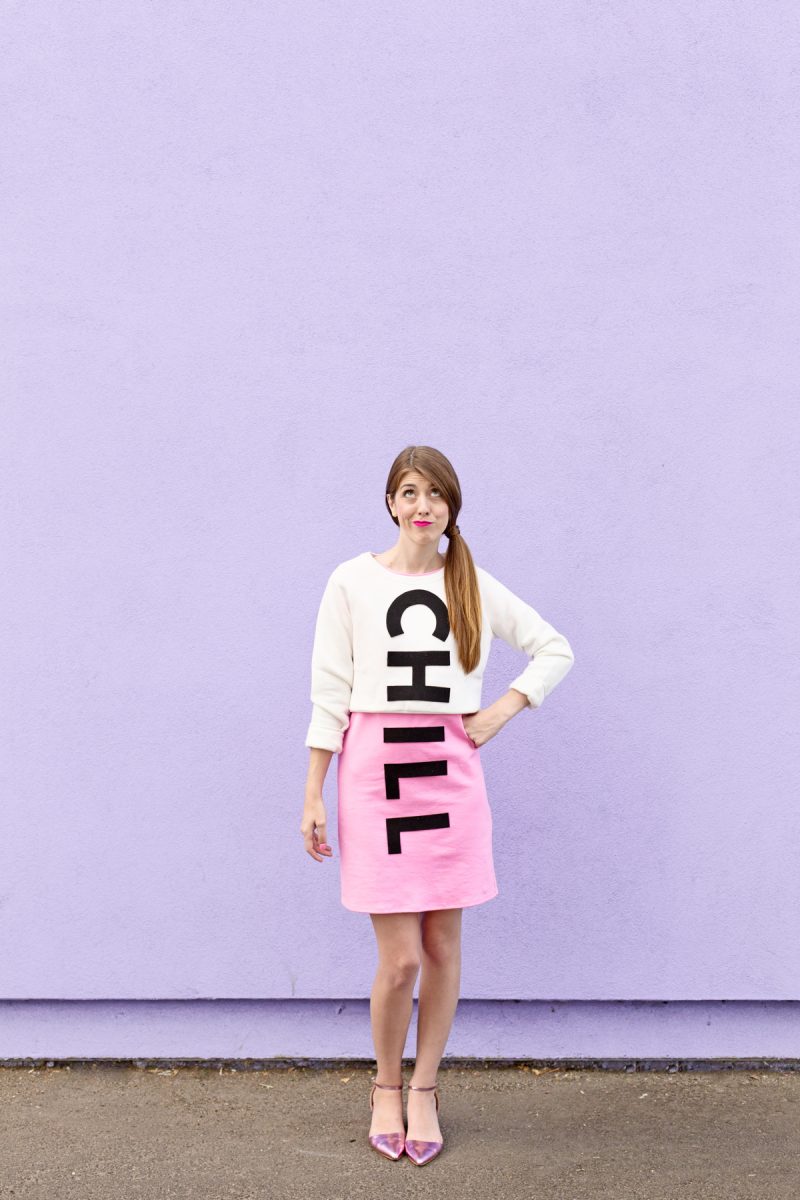 Photos by Jeff Mindell
I was about to use the Freaky Friday quote again but I resisted. I need to, like, chill for a sec. Ugh. There I go again. Sorry guys. I just can't help myself! 😉
Remember, if you make a Studio DIY costume, be sure to share it on Instagram with #studiodiyincostume so we can feature it on the blog!!