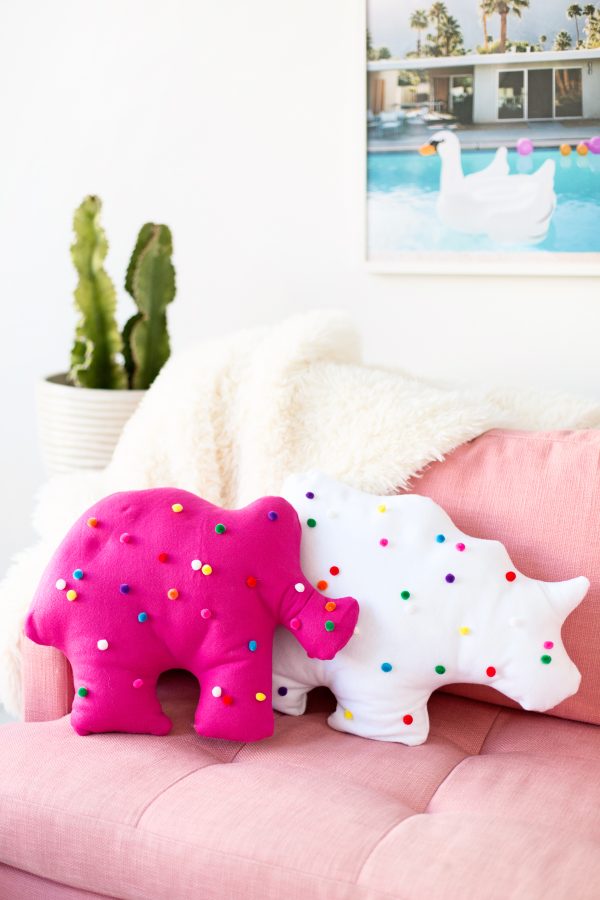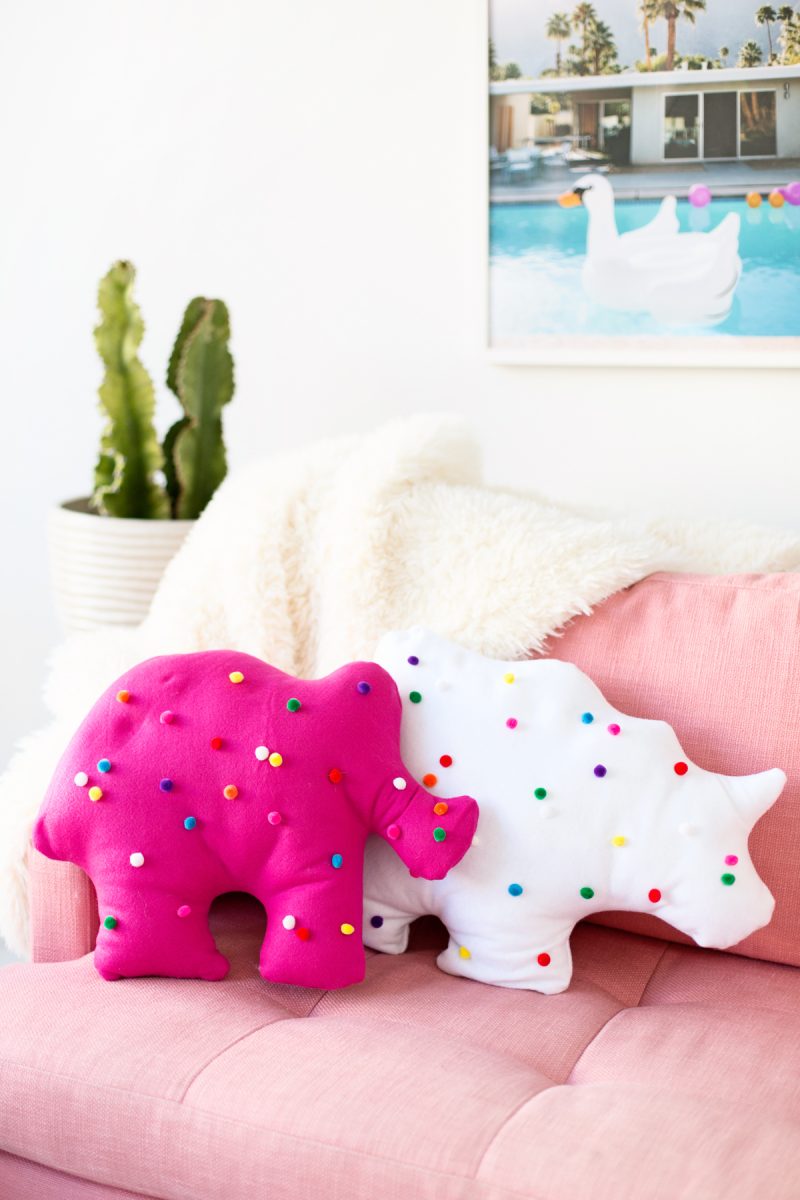 Eeeeep! Time for another food-turned-pillow post. I'm having so much fun making all these different pillows! This time, we're throwing it back to a childhood favorite and making circus animal cookie pillows! HEHE! This was one of the most common answers when we asked what your favorite junk food as a kid was way back when. Aren't they cute as pillows!?
DIY Circus Animal Cookie Pillows
Total Time: 1 1/2 Hours
Supplies
1/2 yard Pink or White Felt per Pillow
1/4 inch pom poms in rainbow colors
Sewing Machine
Hand Sewing Needle and Thread
Pins
Fabric Scissors
Poly Stuffing
Hot Glue Gun
Printable Animal Cracker Templates
Chalk or Pencil
Directions
1. Print out the templates, if you'd like to use them. You'll need to print them at 200% size at a local print shop (unless you have a large scale printer) to make them the size our pillows were. You can also use our templates as a guide and freehand your own shapes!
2. Trace your template onto your felt twice and cut both shapes out.
3. Pin the two pieces together and stitch around the entire outside with your sewing machine with a 1/2" seam, leaving a three inch gap at the bottom of one of the feet.
4. Clip the seam along the inner curves before turning right side out. This makes the seam smoother once you stuff it! Turn right side out.
5. Stuff the pillow. Make sure you get stuffing in all the little areas on the animal, like the elephant's trunk and the rhino's horn.
6. Hand stitch the opening closed using a slip stitch.
7. Place a bead of hot glue on the back of a pom pom and glue it to the pillow. Repeat with as many pom poms as you'd like!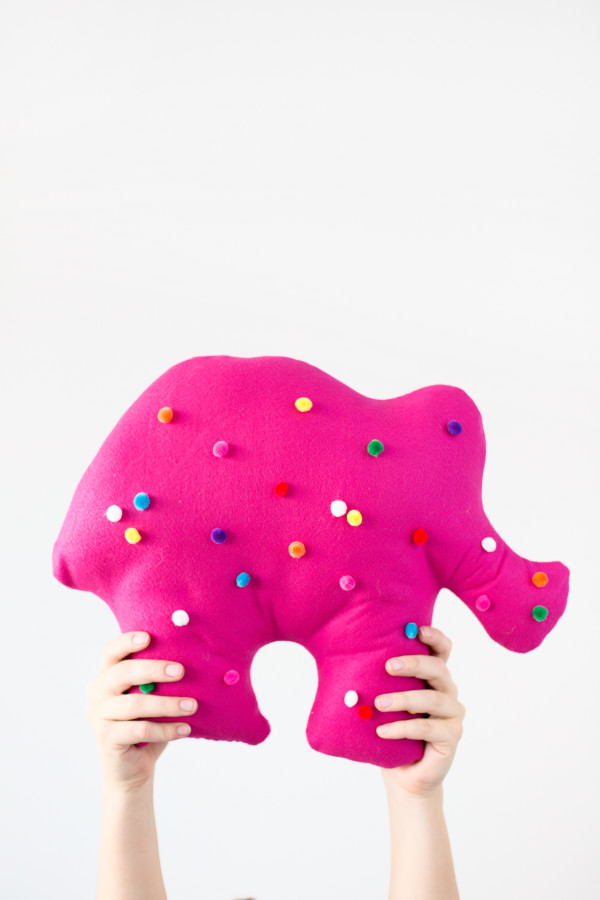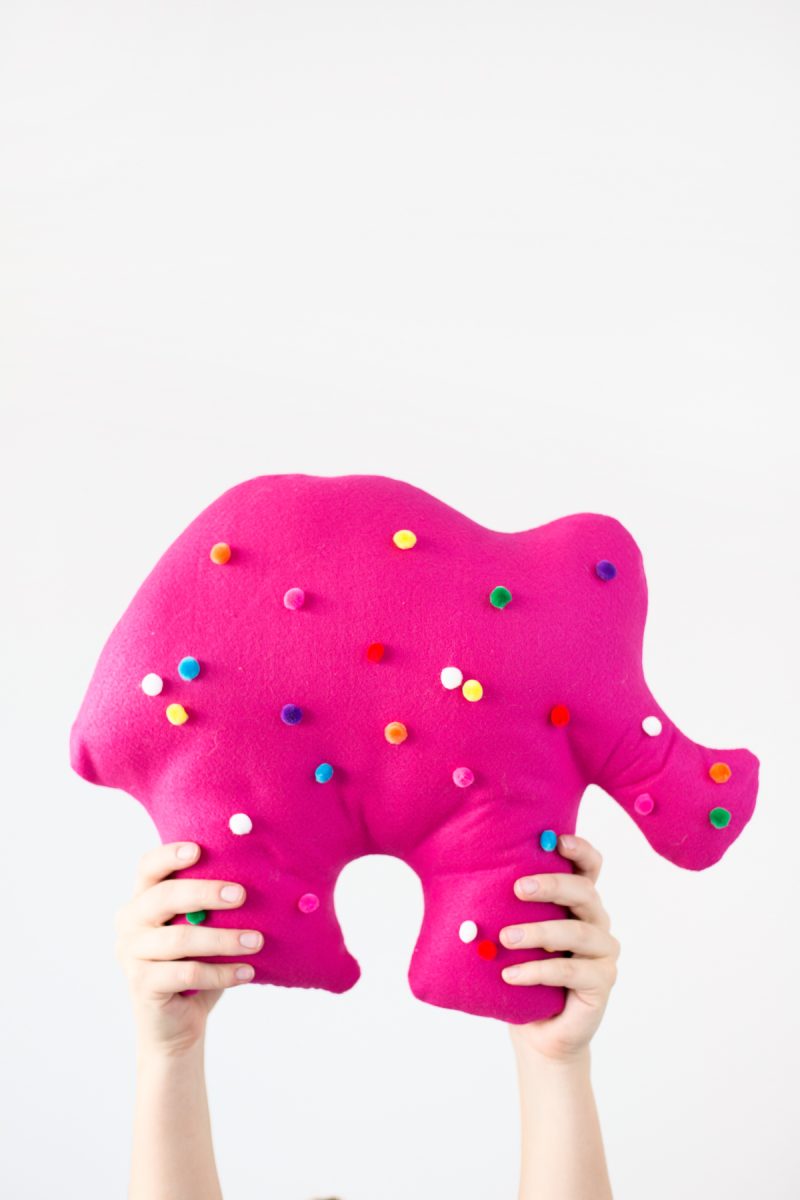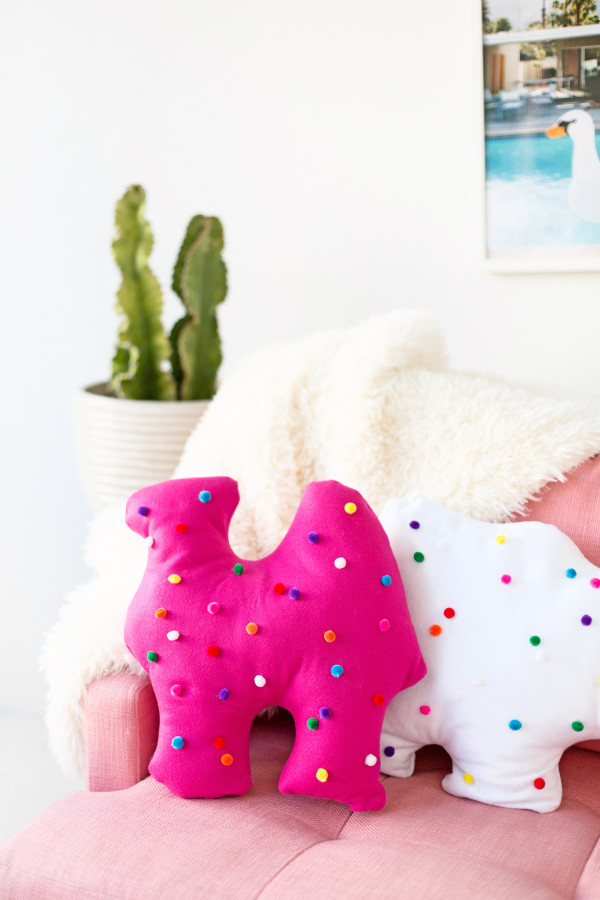 Photos by Kelly Mindell
Soooo simple you could make a whole army of them! By the way, if you don't sew, I bet you could totally use no-sew glue for this project. That is, until I teach you how to sew in our upcoming series!!!!
p.s. A cereal bowl cake!