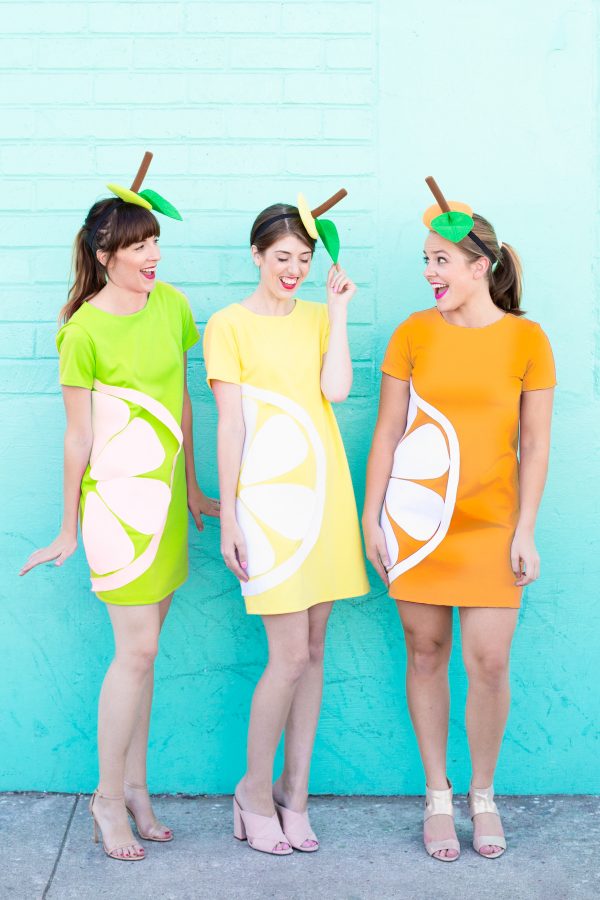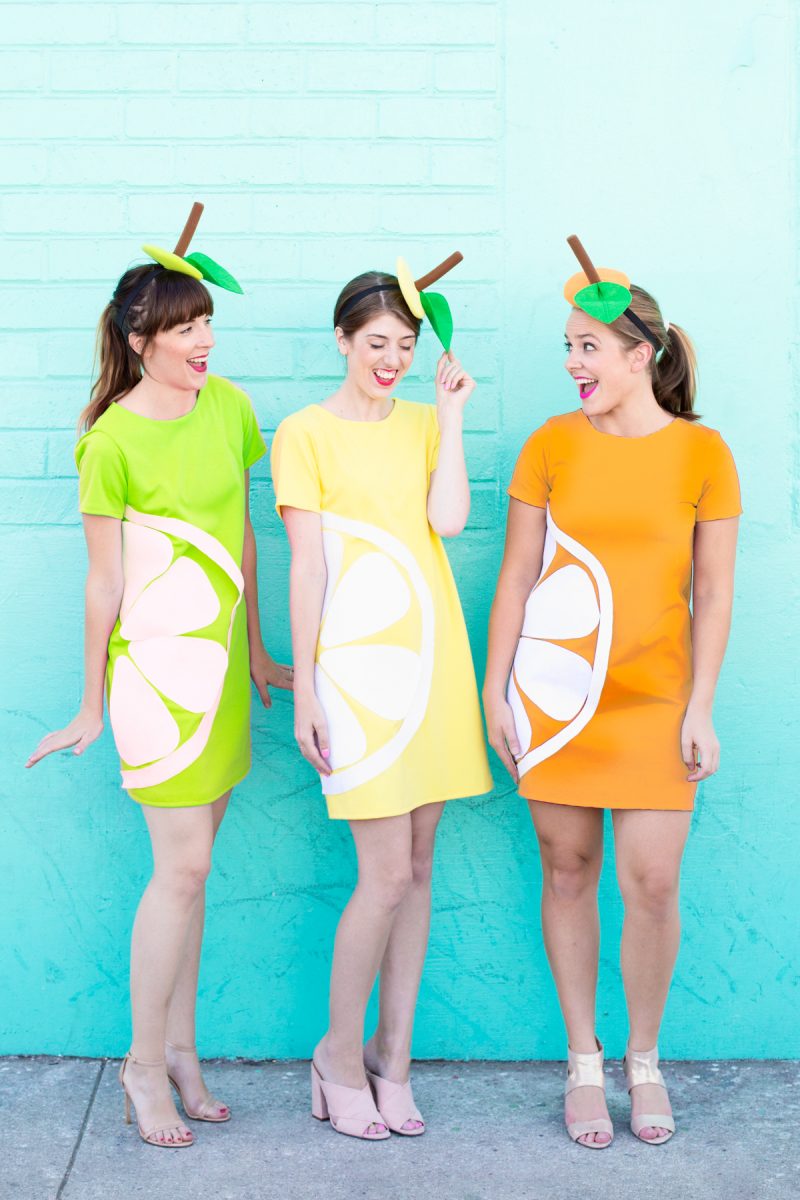 I've mentioned a couple times how easy it is to turn a dress into a lemon (or orange, or lime!) costume with just a hat, but I wanted to take things up one notch with this one and make citrus slice costumes! It's such a fun costume for a trio… or pair it with a strawberry and pineapple for a full fruit situation!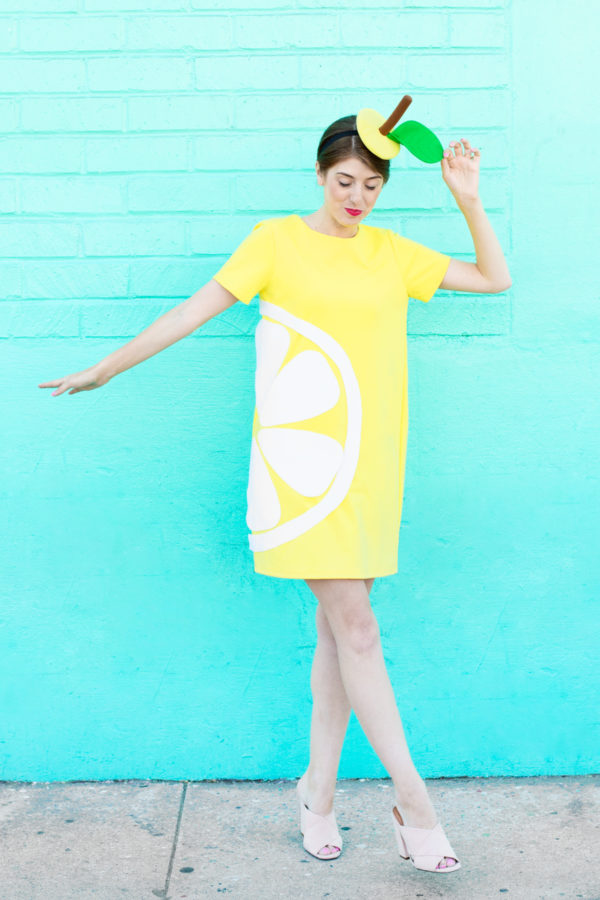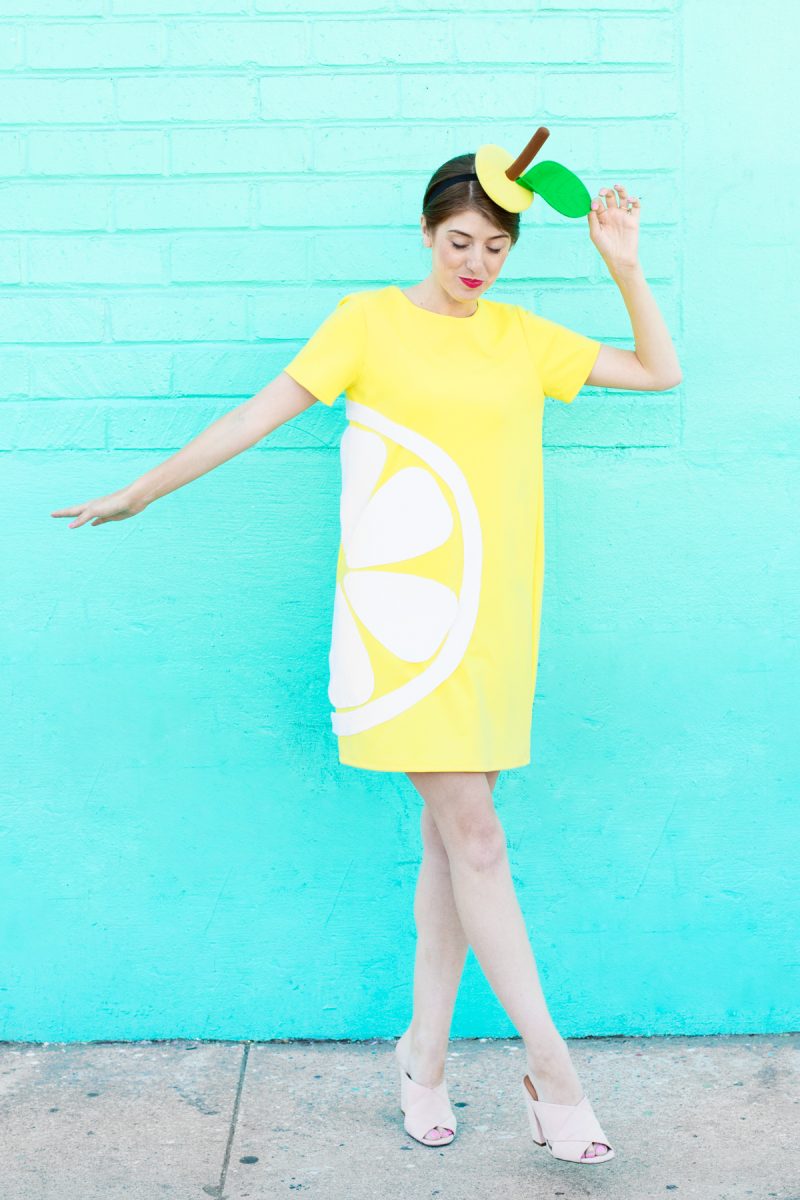 We put together a video tutorial for all our fruit Halloween costumes (+ their free printables!). Check it out below!
What You'll Need
Dress or T-Shirt
Adhesive White Felt
Felt in the same color as your dress/shirt
Brown Felt
Green Felt
Cardboard
Stretchy headband
Hot glue
How To Make A Citrus Slice Costume
Cut the citrus slice template out and lay on top of your felt.
Cut out and repeat three more times for four citrus wedges total
Adhere to one side of your dress or t-shirt.
Cut a half circle shape out of felt, about 1.5″ wide, that fits around the citrus wedges.
Adhere to dress.
For the hat, cut a circle out of cardboard about 6″ wide. You can make this larger or smaller depending on how big you want the hat to be.
Wrap the cardboard in the citrus-colored felt and hot glue.
Roll up a small piece of brown felt to form a stem. Hot glue to the center top of the circle.
Cut out a leaf shape from green felt. Pinch at the bottom and hot glue.
Glue leaf to the circle, next to the stem.
Hot glue a headband to the bottom of the circle.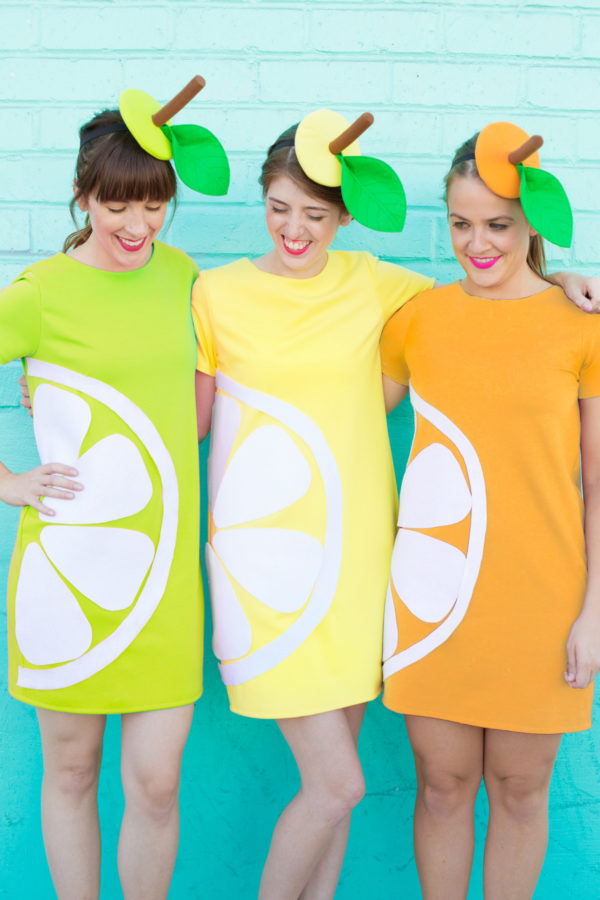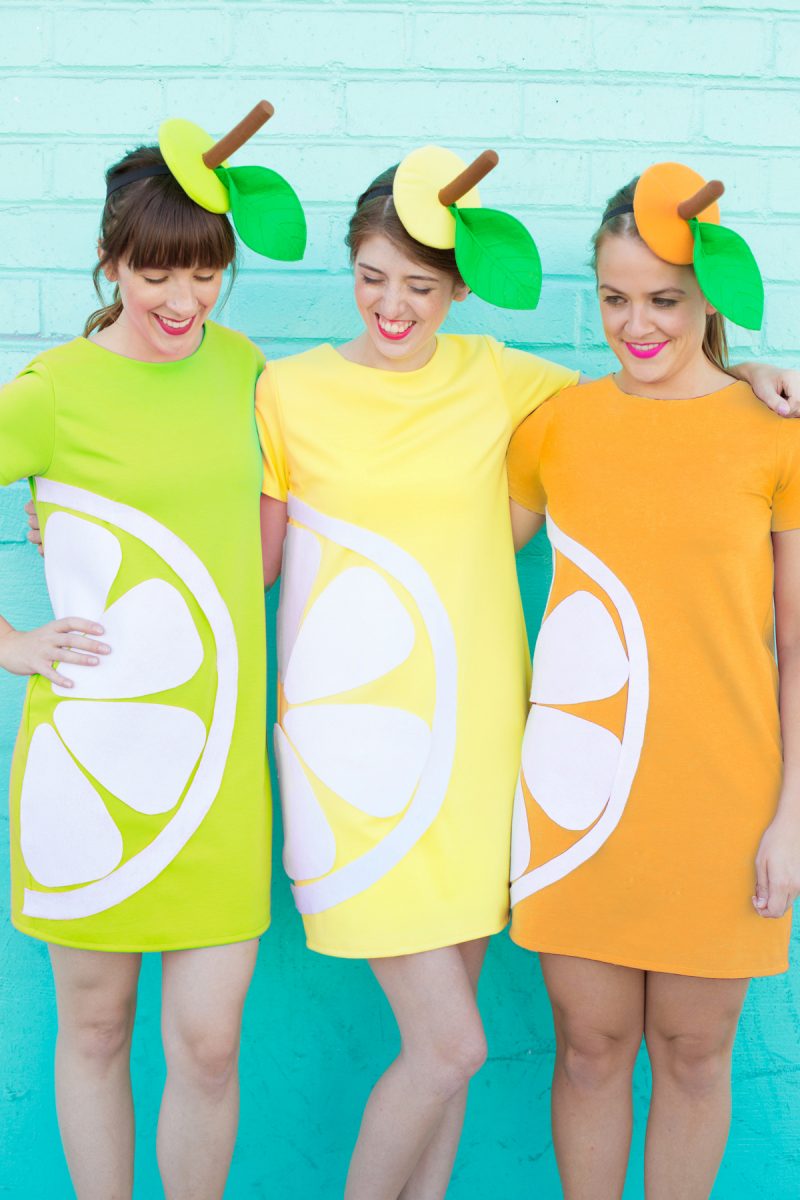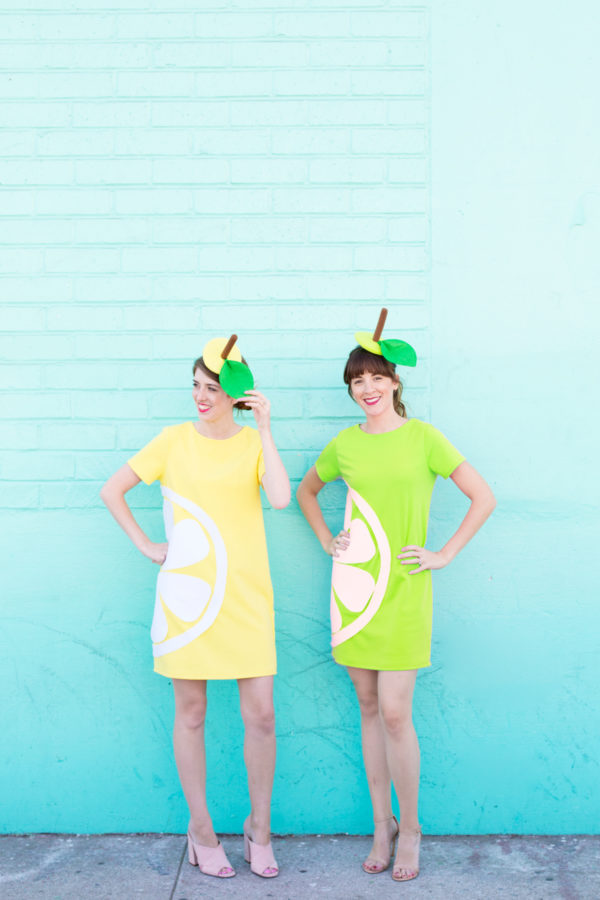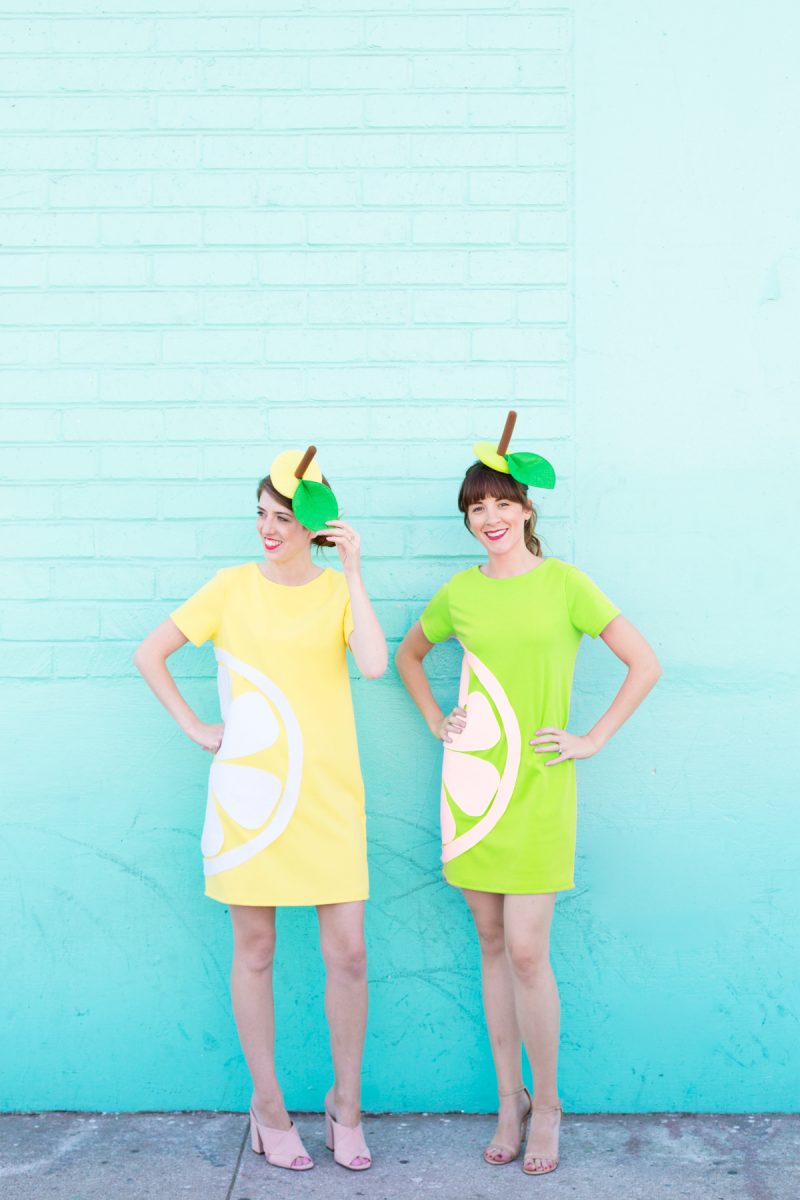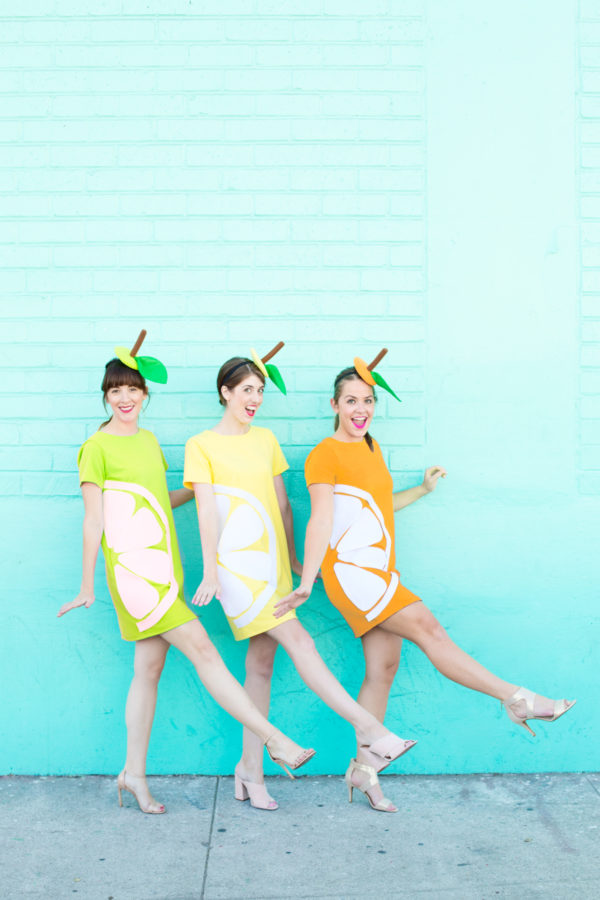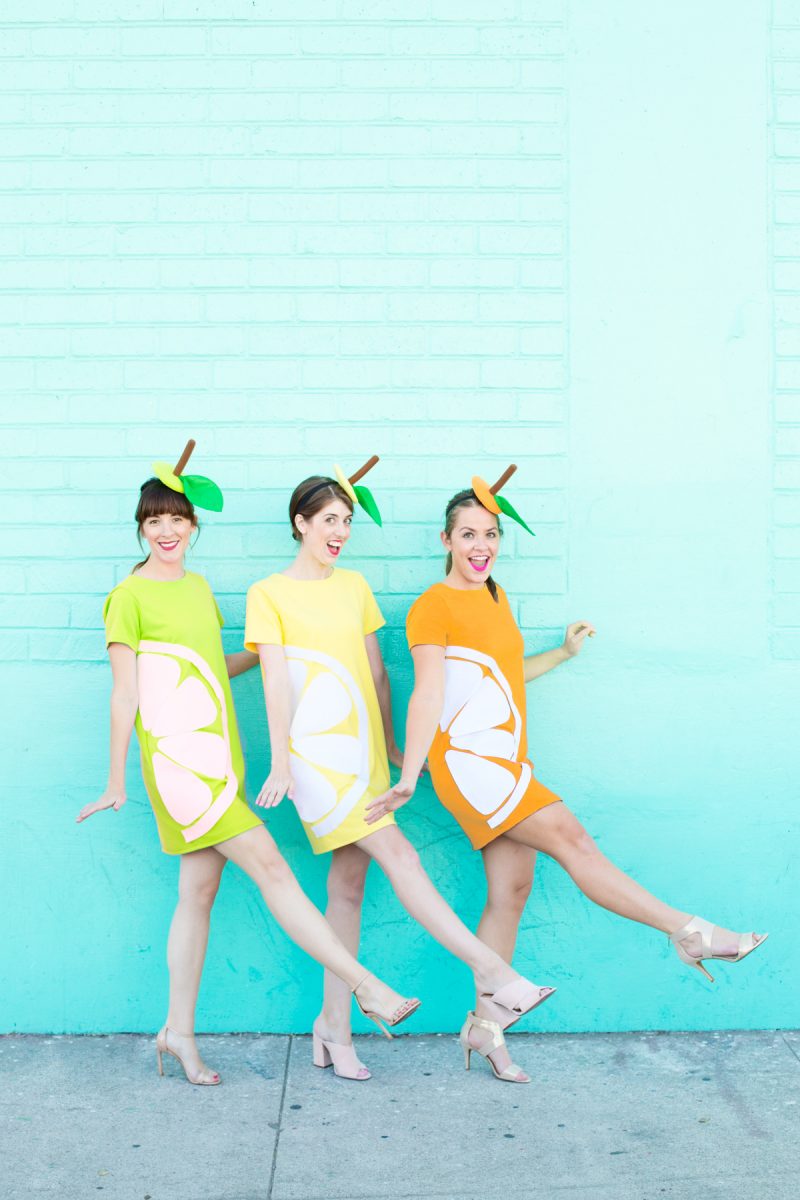 Photos by Jeff Mindell
Cute, right!? If you have a little one, it would also be cute to be a lemon and have your kiddo be a lemon slice! Eeeep! Adorable.
Remember, if you make a Studio DIY costume, be sure to share it on Instagram with #studiodiyincostume so we can feature it on the blog!!
p.s. DIY Pie Slice Costumes!