Two years ago I covered leggings in conversation hearts and dove into a pile of them. Today I'm getting my DIY conversation heart sweatshirt on! I've been living in sweatshirts lately (and a bunch of you have made our initial sweatshirts already too!!) so I'm all about an easy DIY version for V-day! All in, each sweatshirt costs about $15 to make!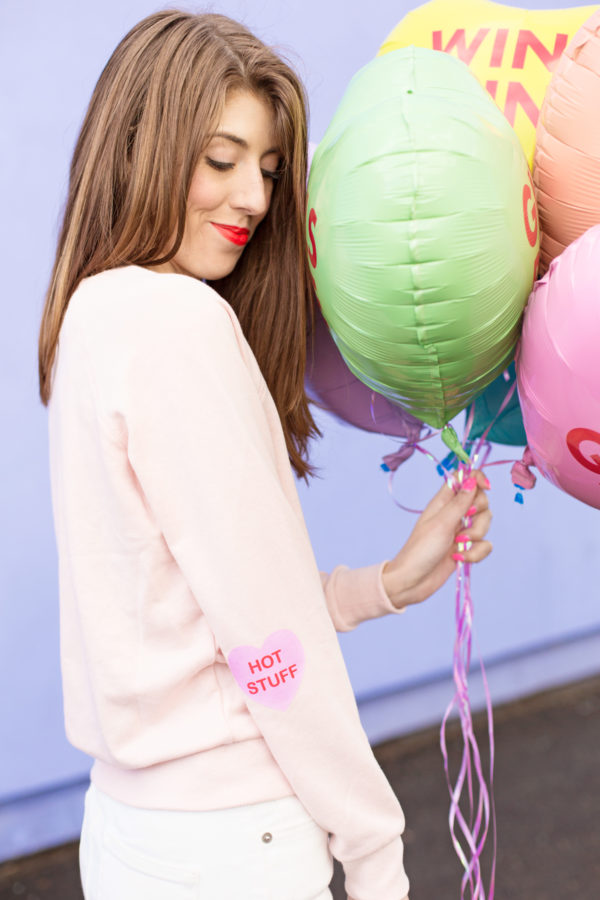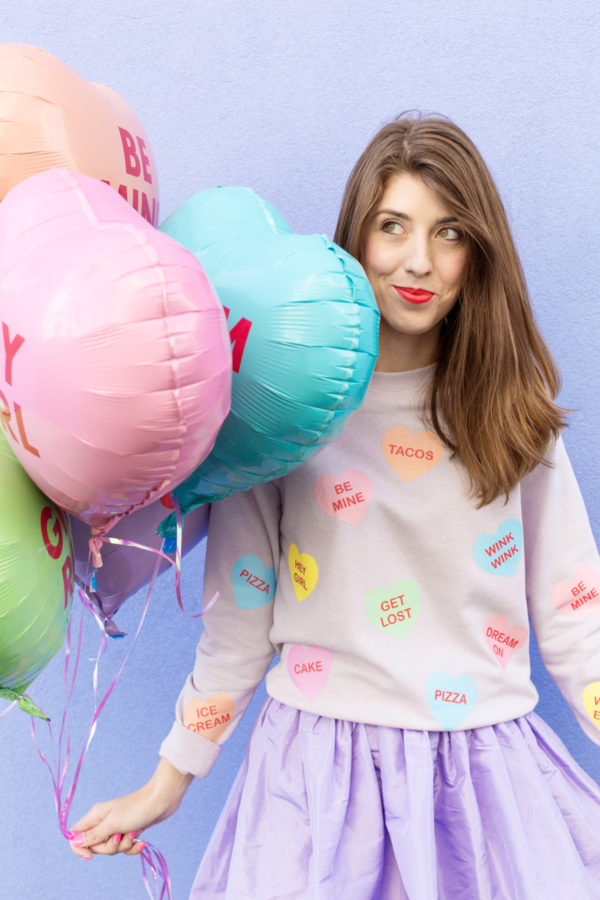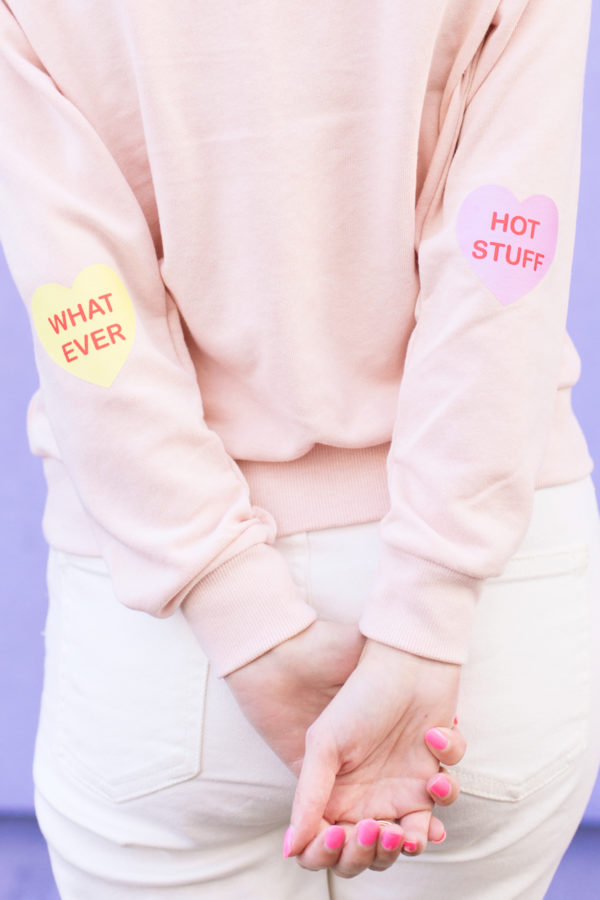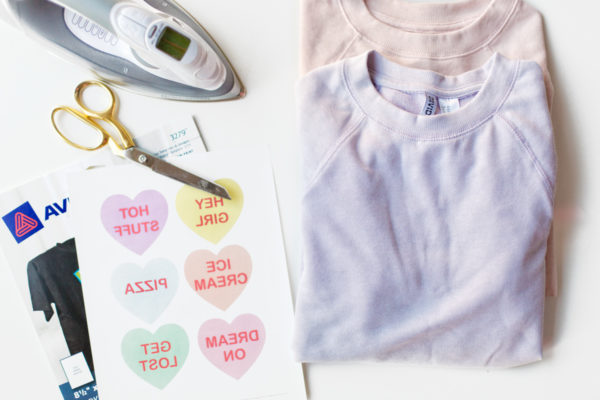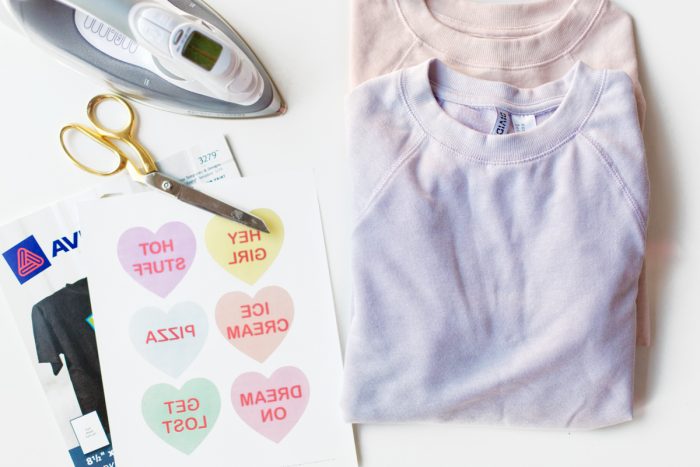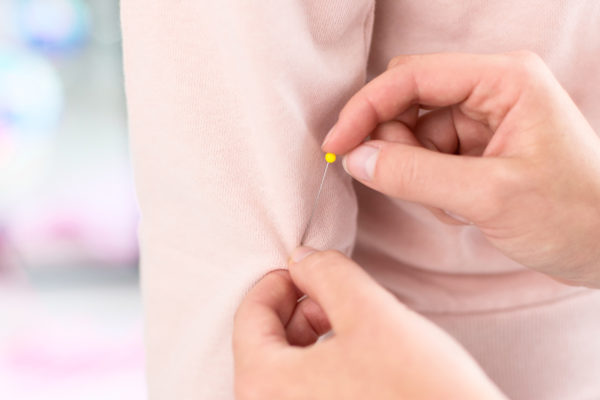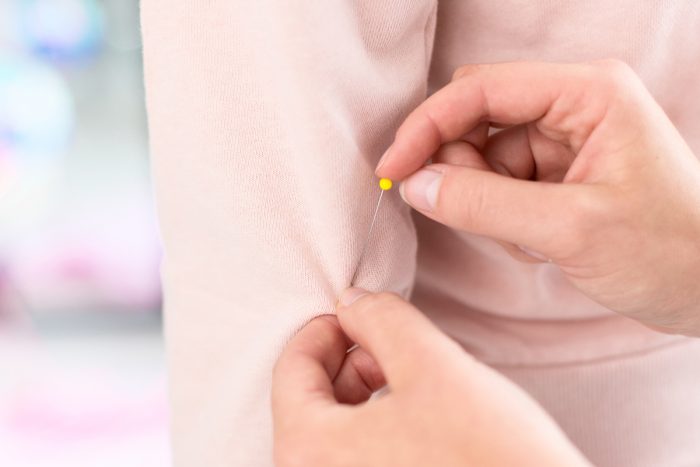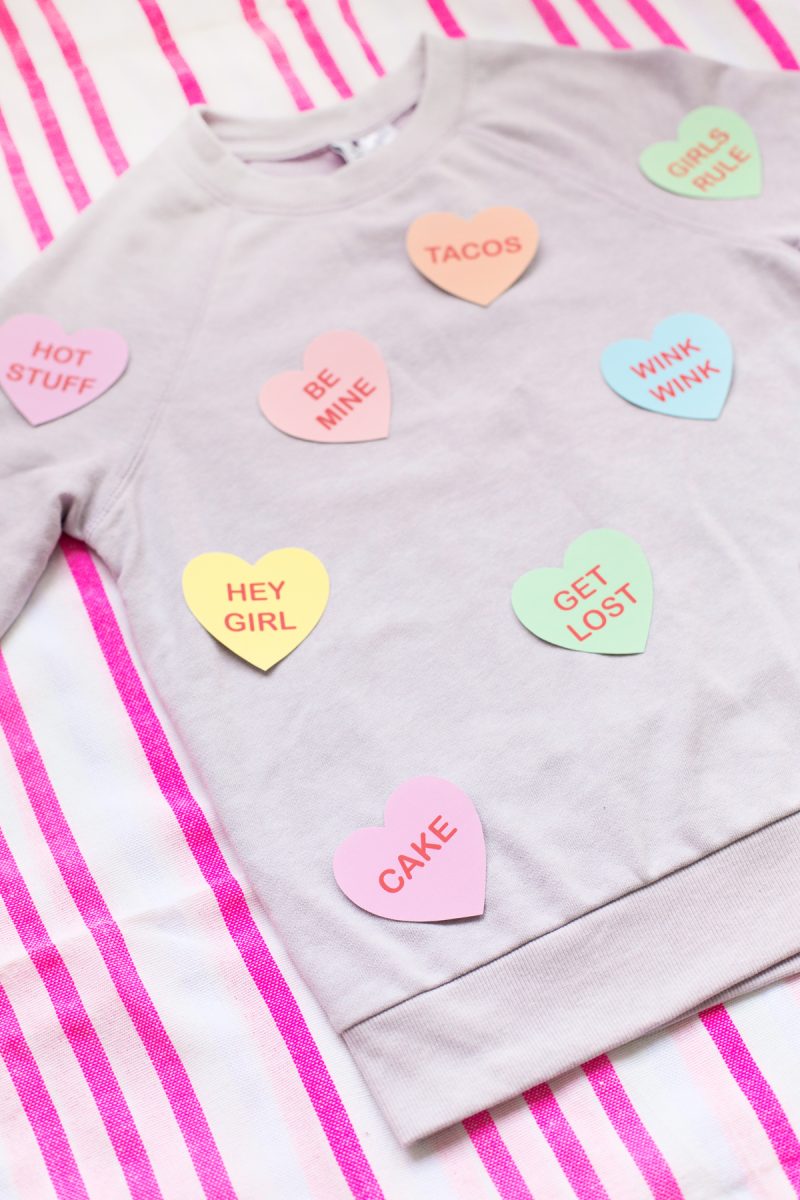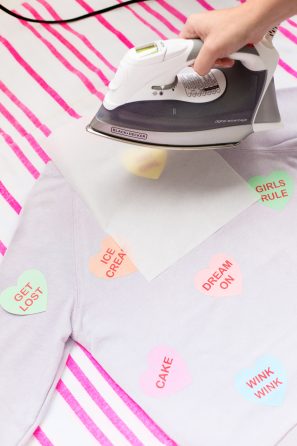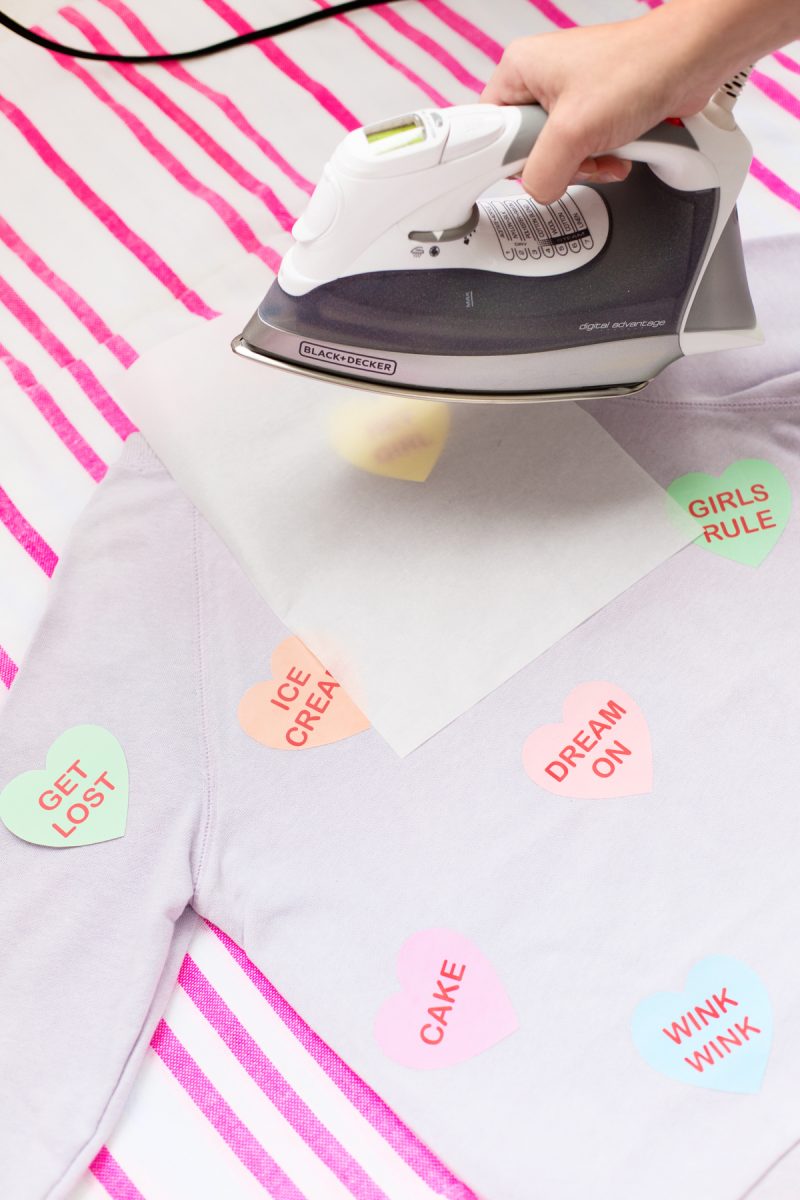 DIY Conversation Heart Sweatshirts
Total Time: 30-45 Minutes
Supplies
Sweatshirts (We used these but you can get some at your local craft store too!)
Printable Conversation Hearts (NOTE: If your transfer paper calls for MIRROR/reversed images, you can print the mirrored version here!)
Iron-on Transfer Paper (We used this one.)
Iron
Scissors
Sewing or Safety Pins (For elbow patches)
Directions
1. Print and cut out your conversation hearts according to package instructions on your iron-on transfer paper. IMPORTANT: Every iron-on transfer paper is different. Some require images to be printed the "right" way and some require they are printed reversed/mirrored. Both options are linked above in the supply list, be sure to download and print the correct one for your paper.
2. If you are doing elbow patches, try on your sweatshirt and carefully mark where your elbows are with a pin. Take off the sweatshirt and place the conversation hearts of your choice where the pins were. If you are doing the patterned sweatshirt, place the hearts all over the sweatshirt as desired.
3. Follow package instructions to iron the hearts onto the sweatshirt. Be sure to NOT use steam when ironing these on. Again, since every iron-on is different, read directions carefully before proceeding. That's it!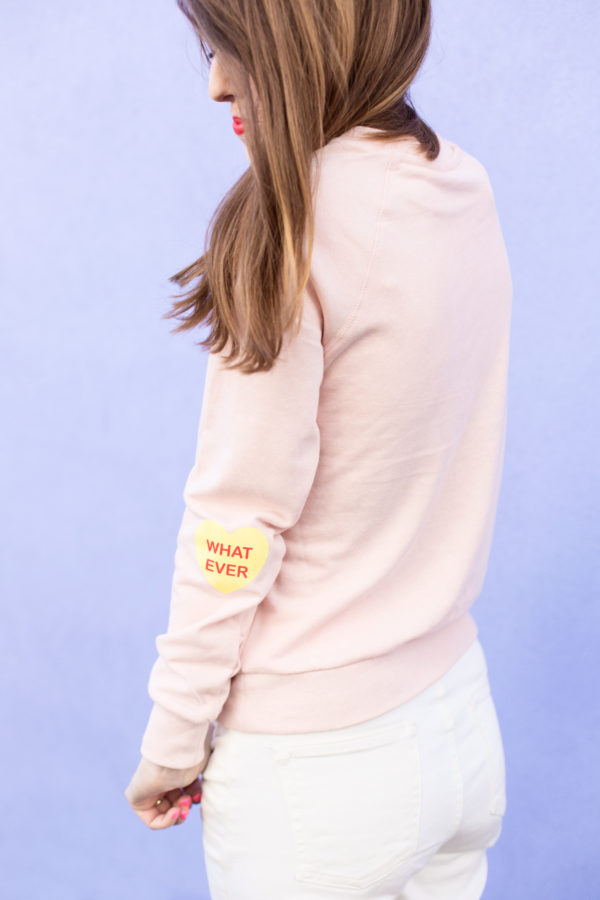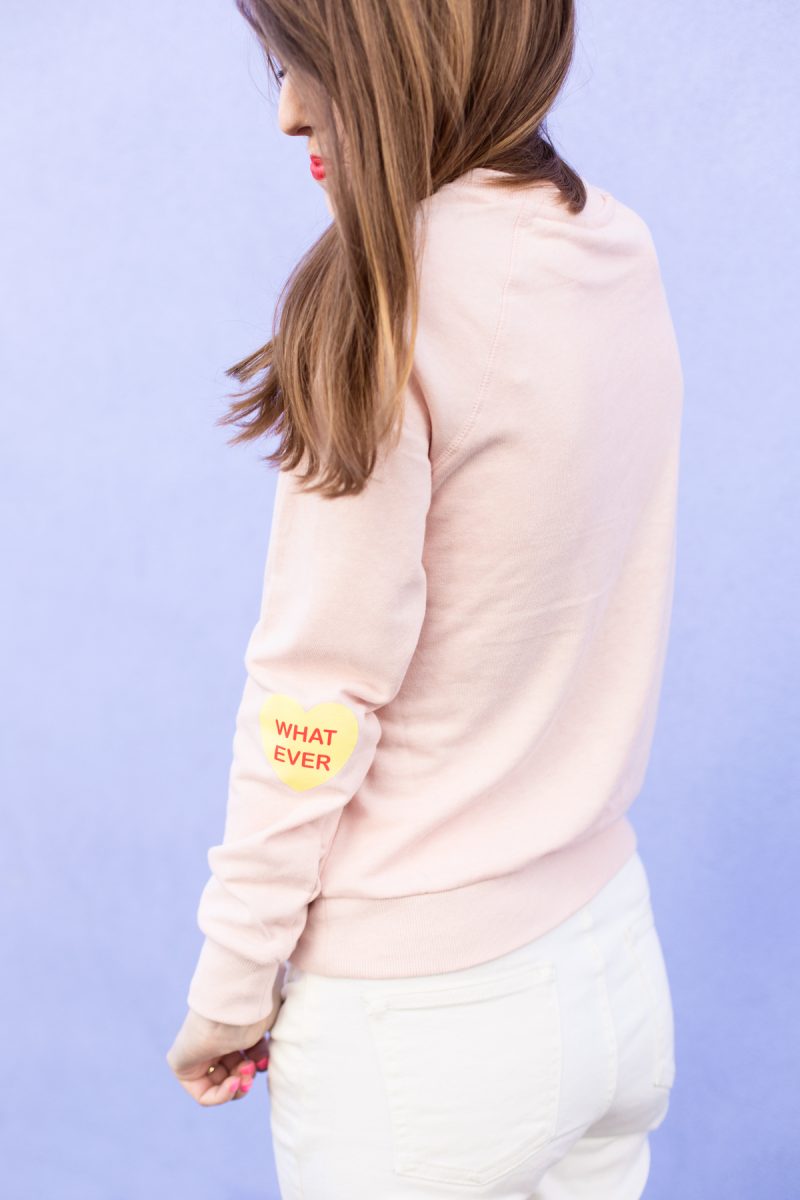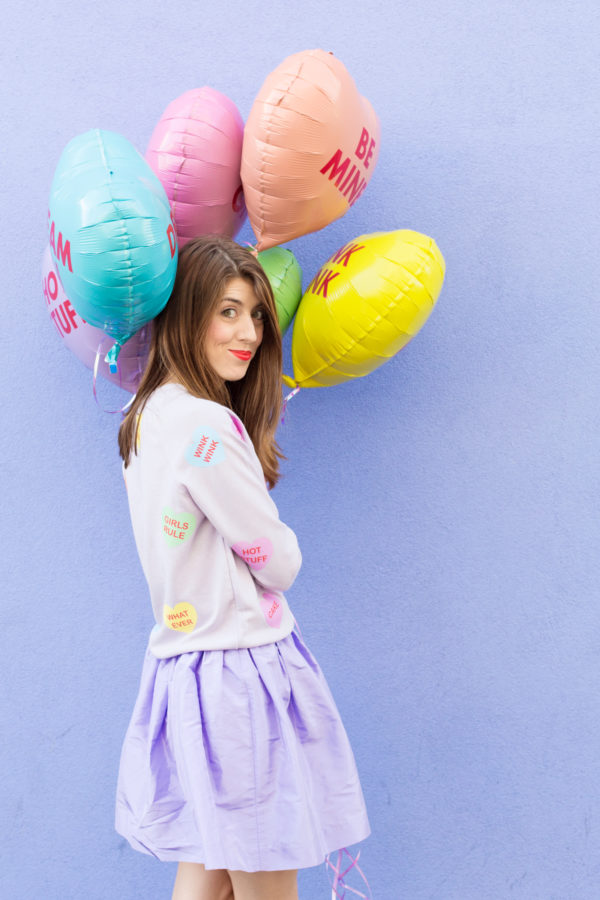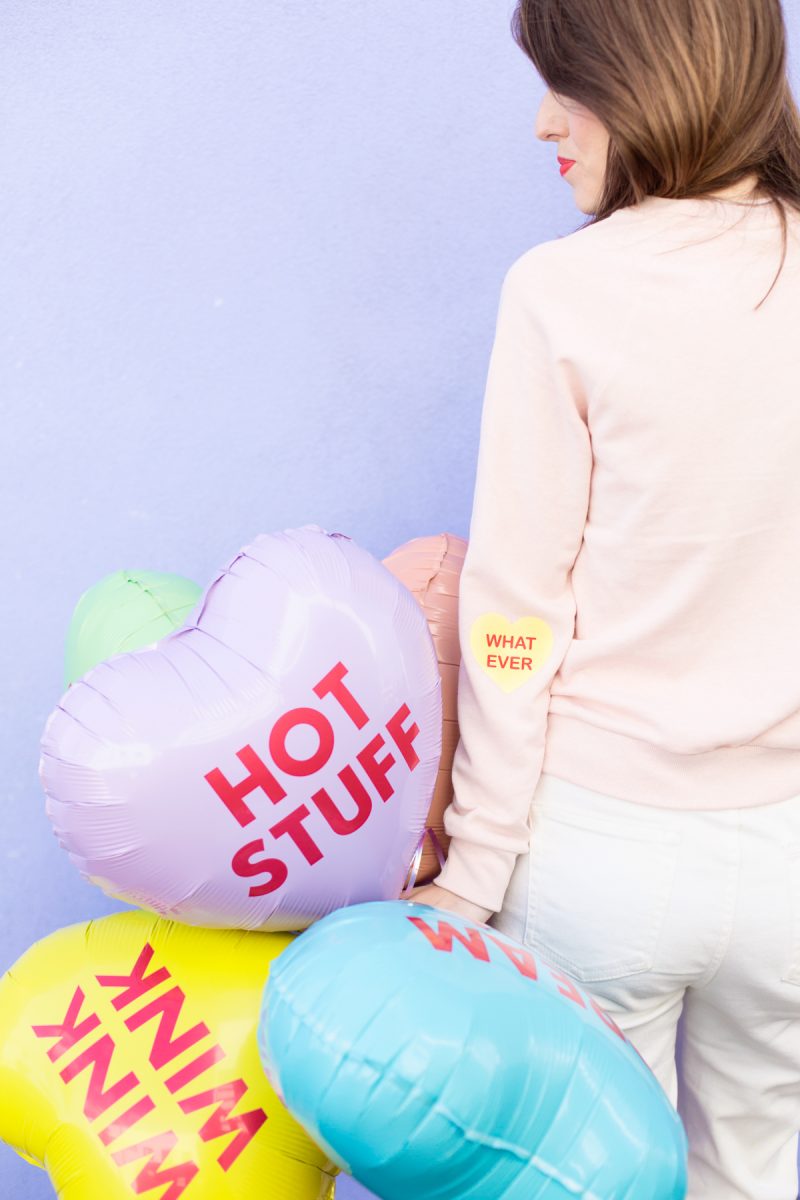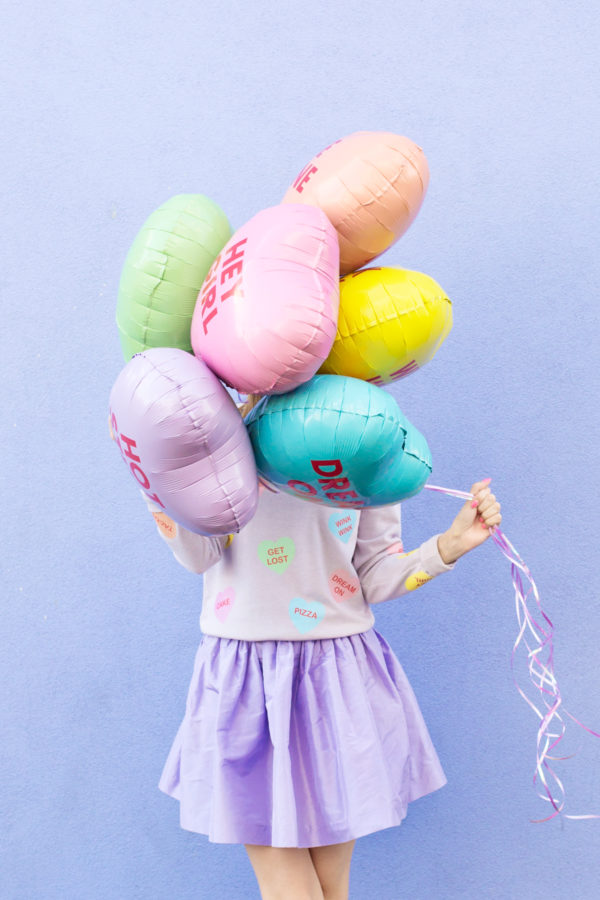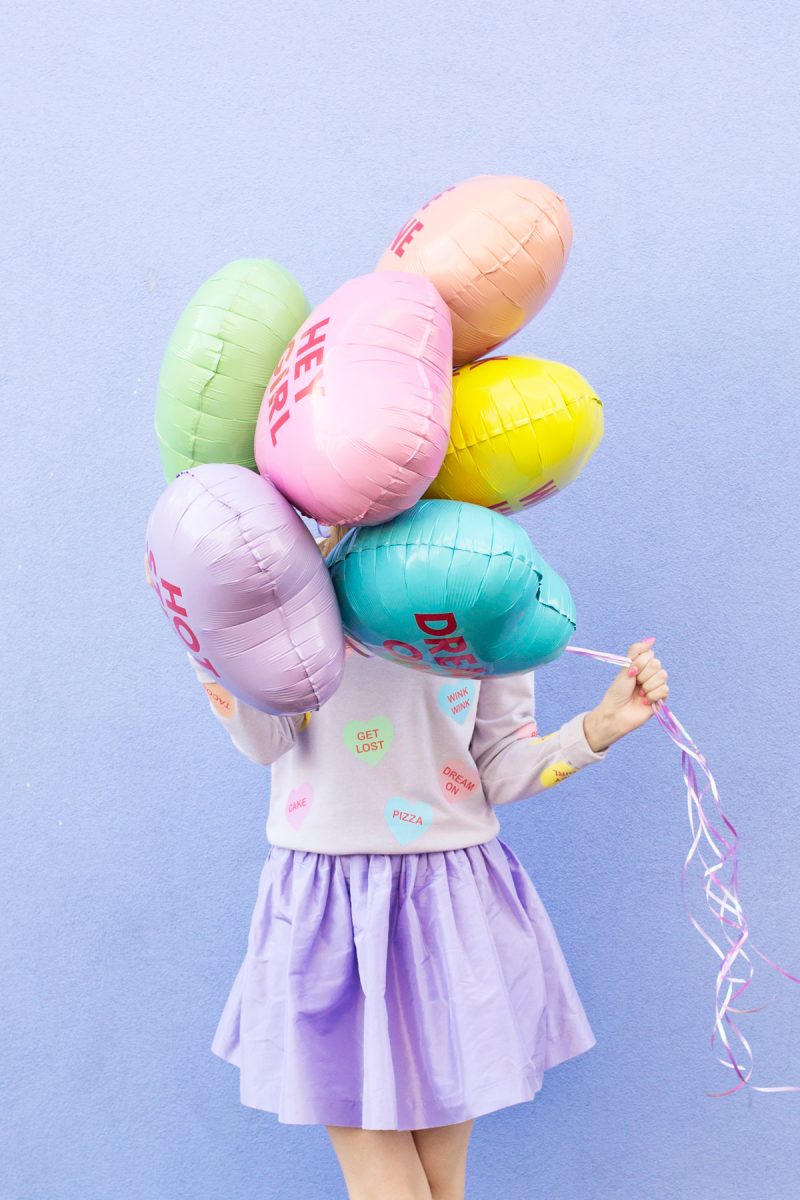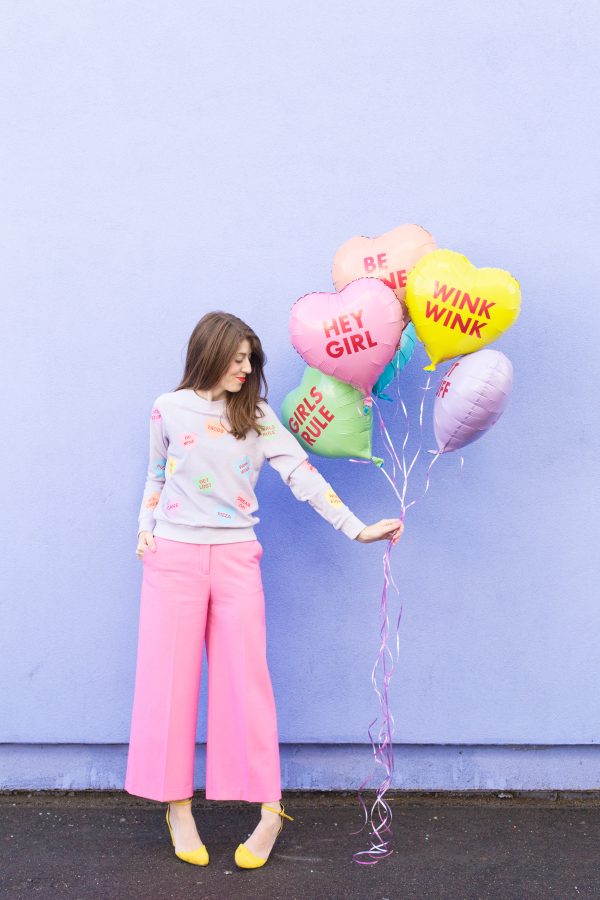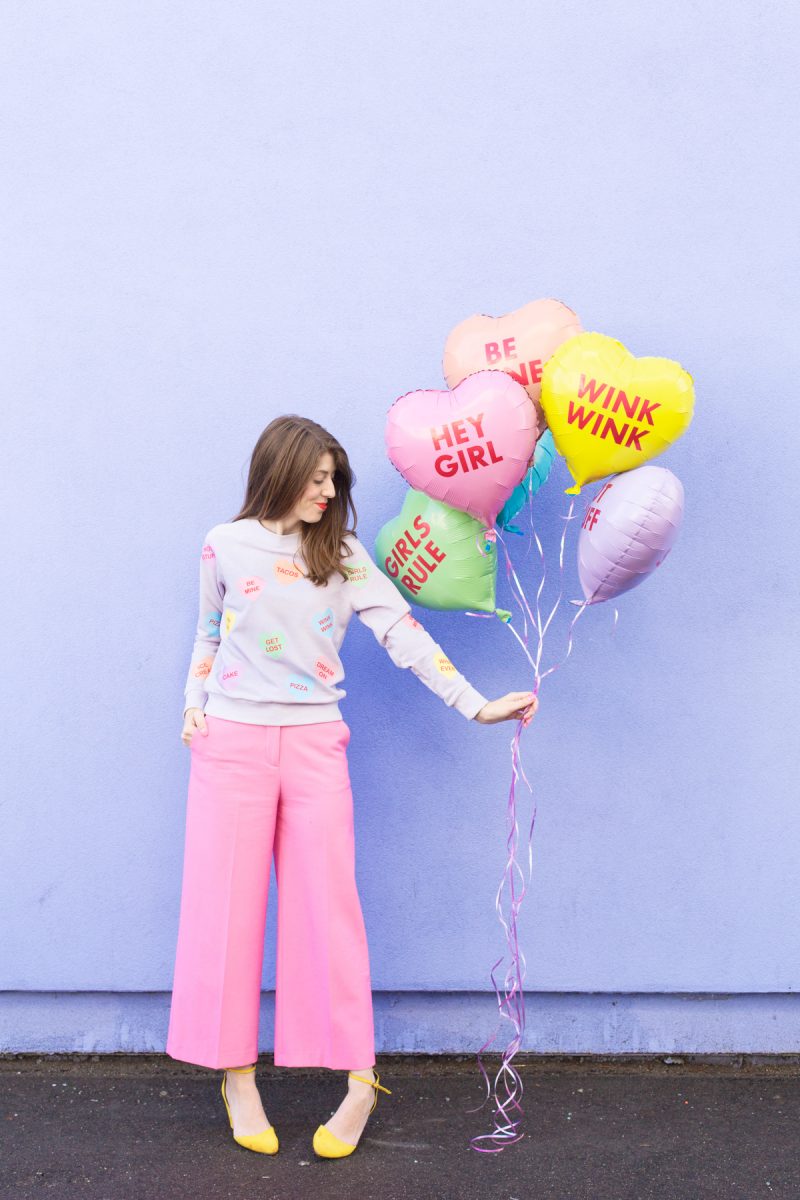 Photos by Jeff Mindell
If you're looking for a great last-minute Galentine's craft night idea, have each gal bring an article of clothing and print out a bunch of these, then all you'll need is a few irons! I love it for a party because there is absolutely no mess.
And speaking of parties… today is the LAST day to get our conversation heart balloons in time for Valentine's Day with our regular shipping option so be sure to get those orders in!! (We've also got sparkle heart emojis, holographic hearts and lips if you want 'em in time for V-day!!)
p.s. DIY conversation heart rings! Bet you won't guess what they're made of!