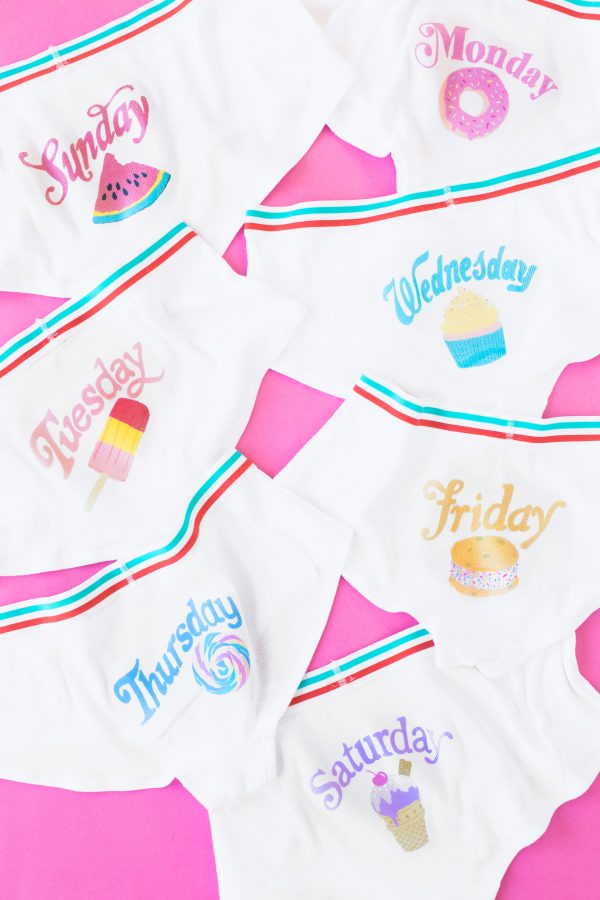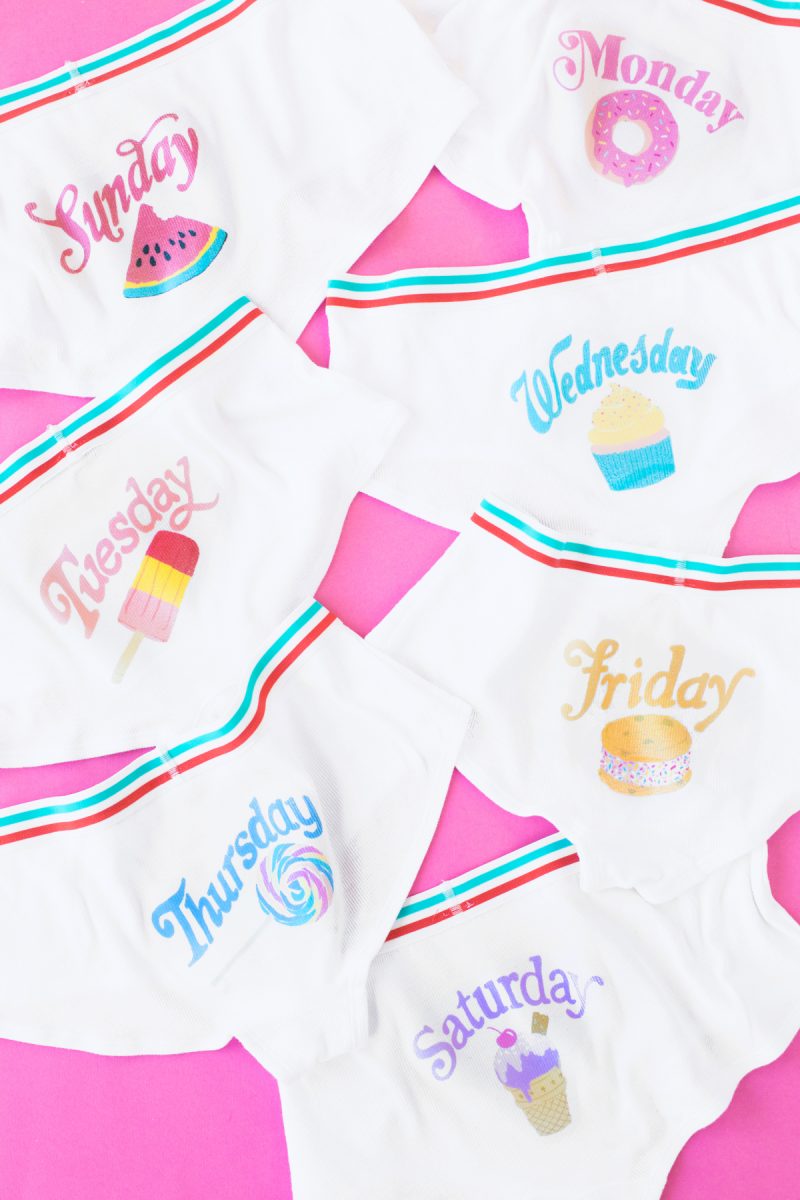 Perhaps I never thought I'd be doing a DIY about underwear BUT I feel like everyone LOVES(ED) day of the week underwear! It's just so darn fun. So we're making a DIY version today!! Each one with a sweet treat because… well, would you expect anything less?? Let's make 'em!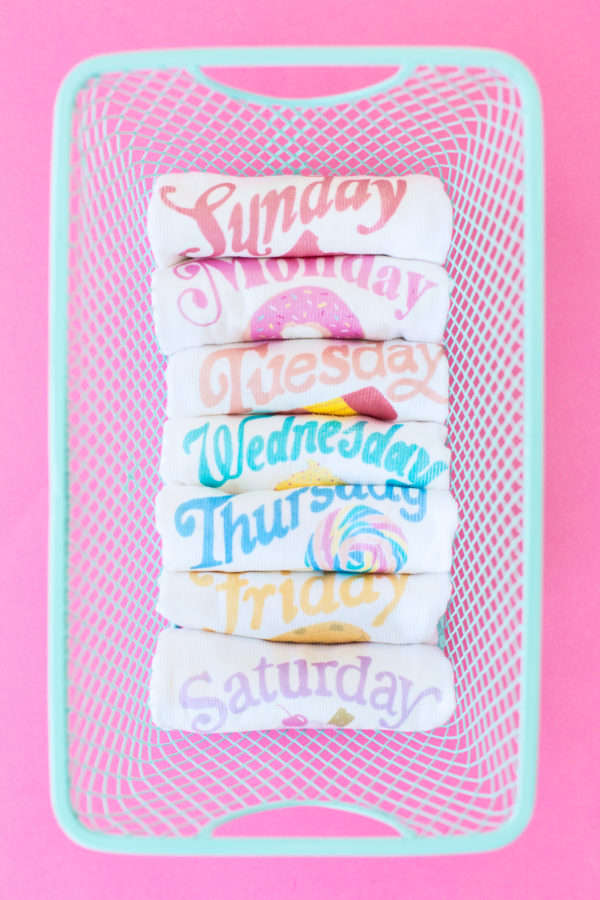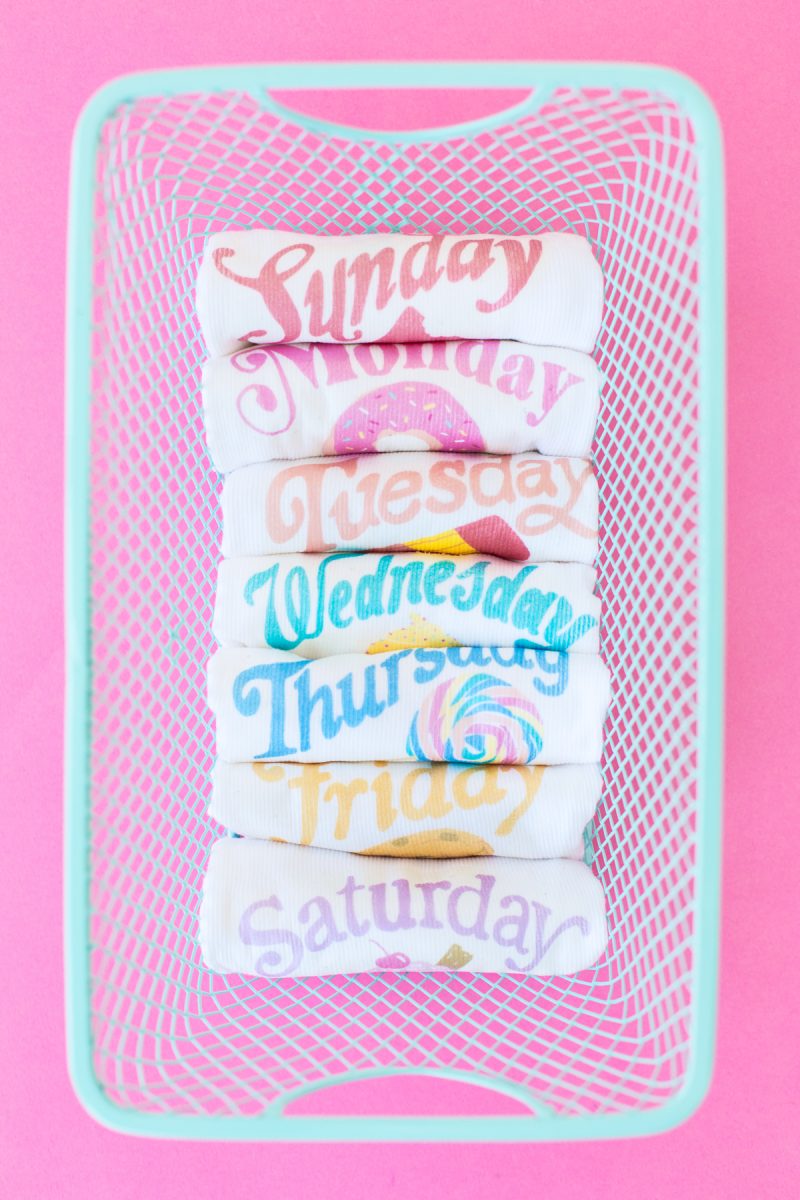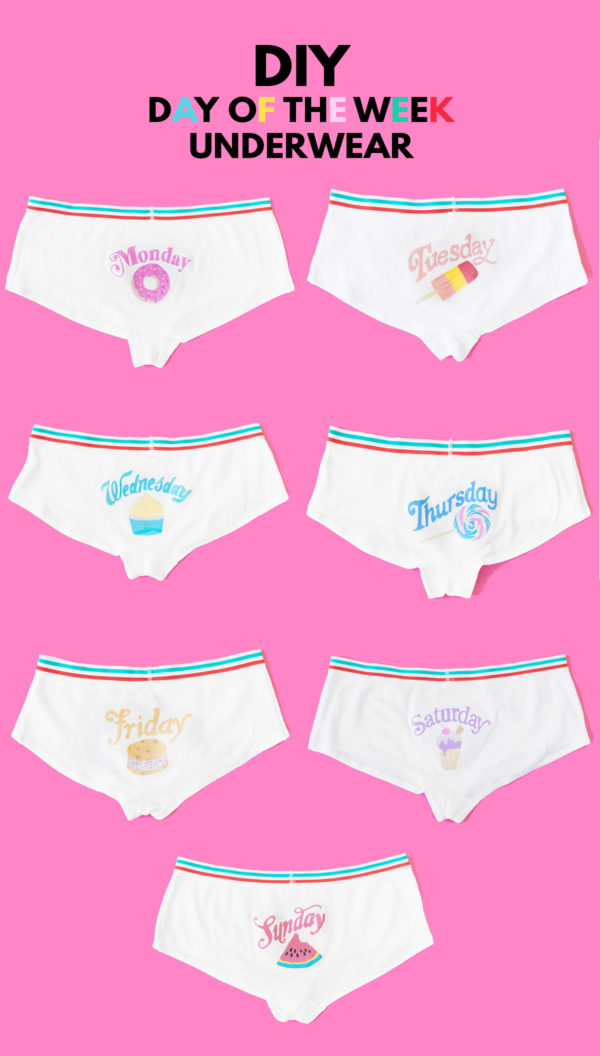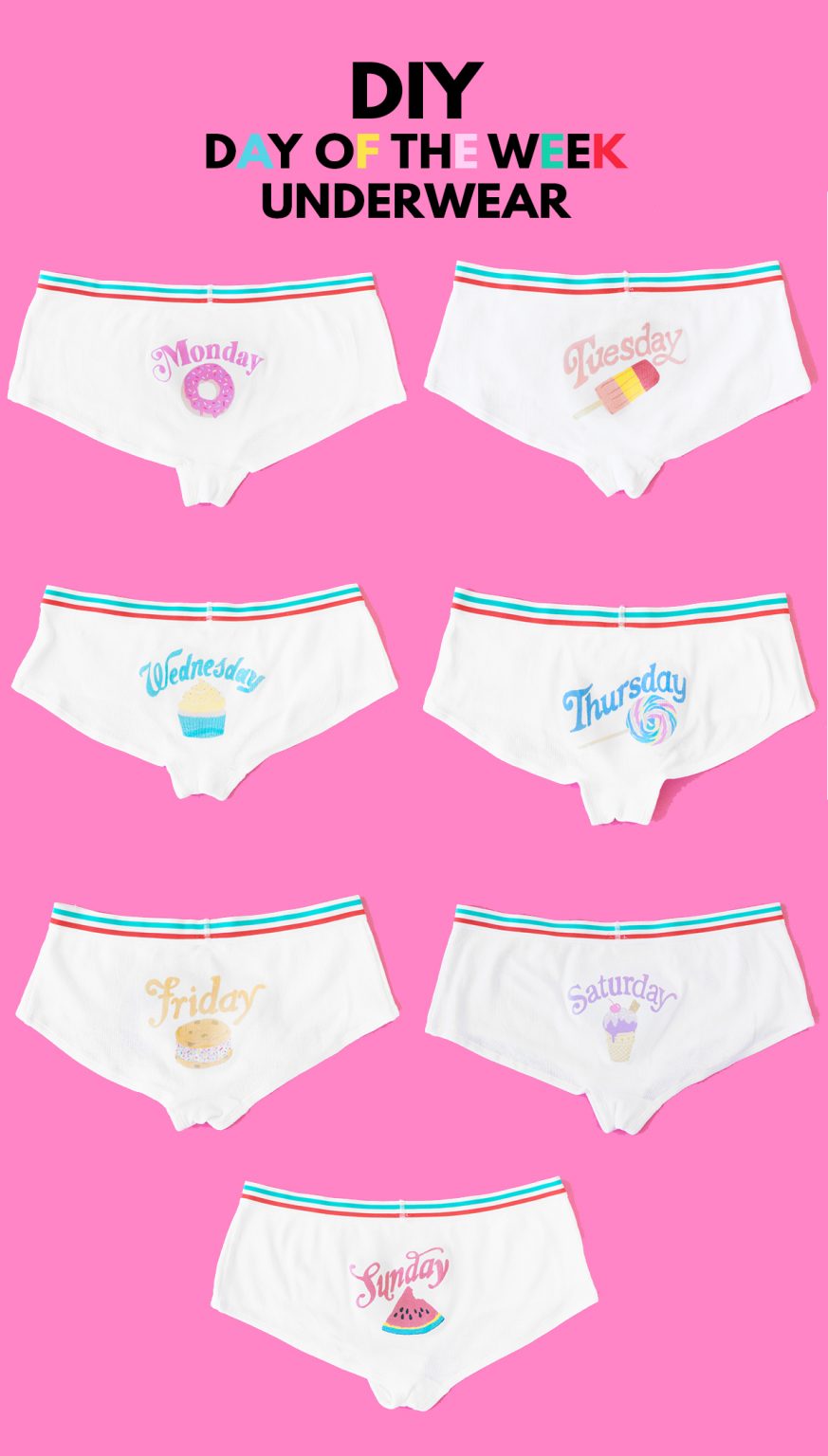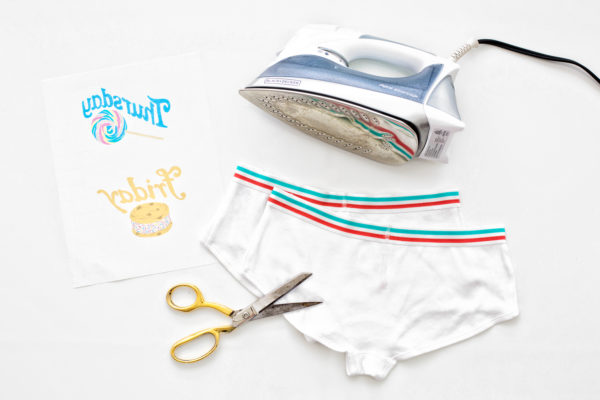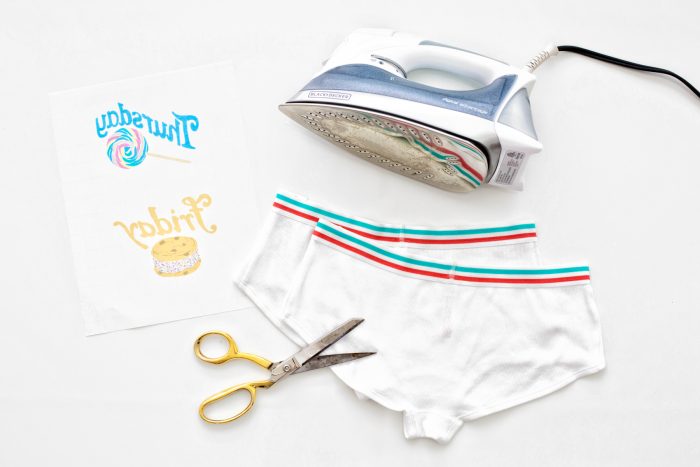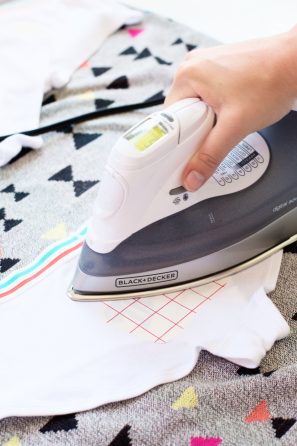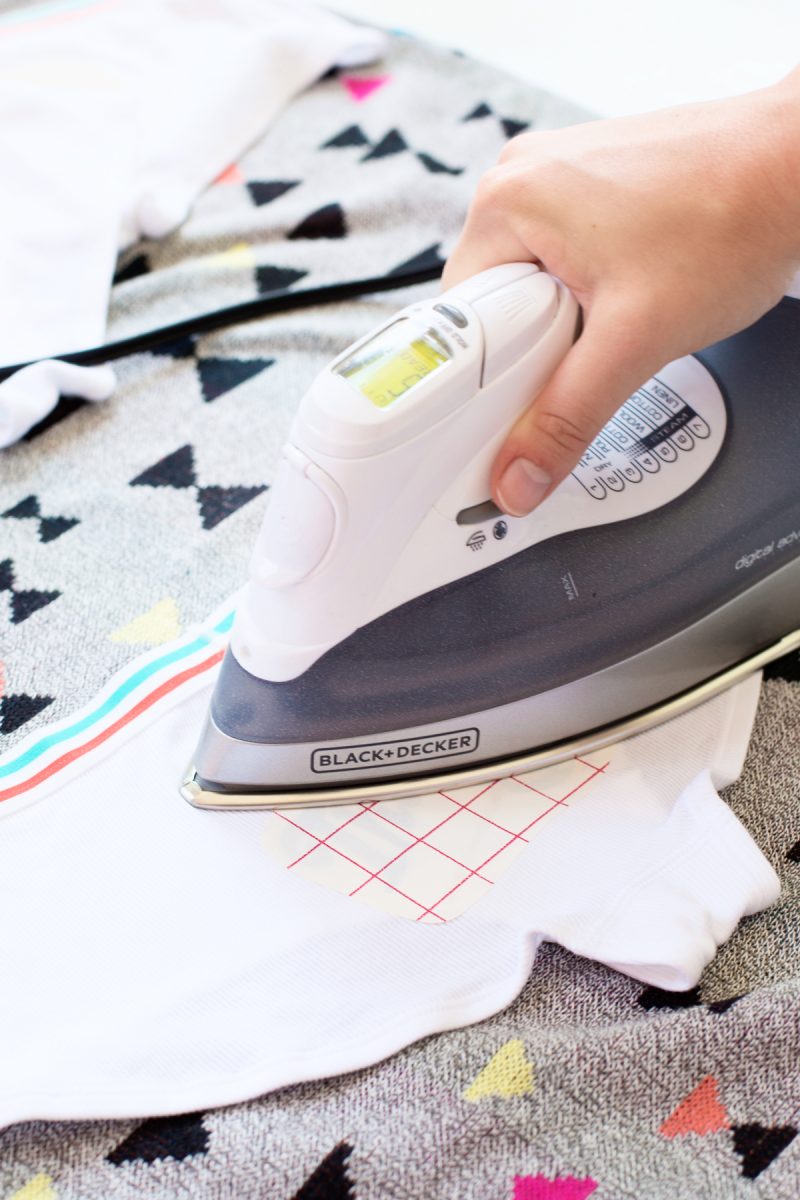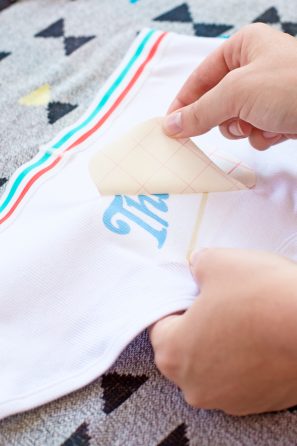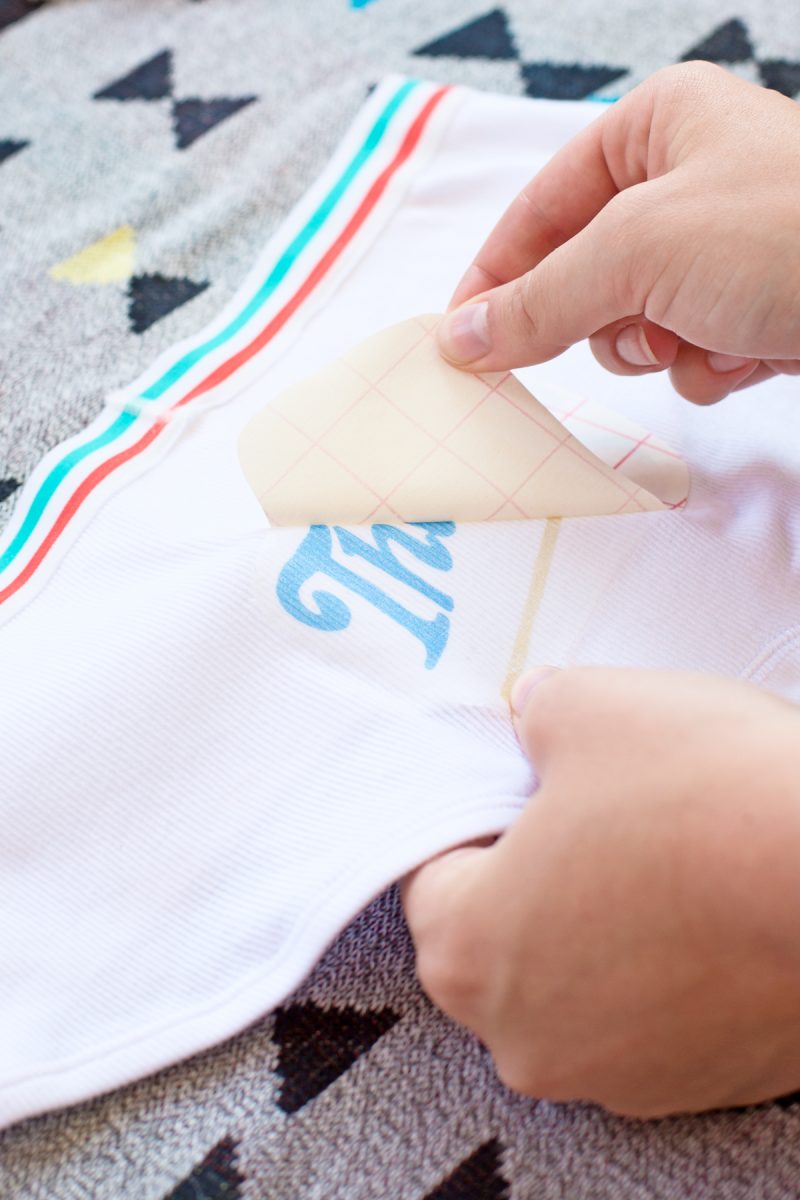 DIY Day of the Week Underwear
Total Time: 30 Minutes
Supplies
7 Pairs of White Underwear (We found ours in the clearance section at Target!)
Printable Day of the Week Graphics
Iron-On Transfer Paper
Iron
Printer
Scissors
Directions
1. Download and print the day of the week graphics on the iron-on transfer paper according to package instructions. (The graphics come mirrored on purpose!)
2. Cut around each graphic very close to the graphic itself. You want as little excess paper showing as possible.
3. Place the graphic, face down, on the center-back of the underwear and follow the package instructions for ironing it on.
4. Once cool, remove the paper backing and repeat with the other pairs of underwear!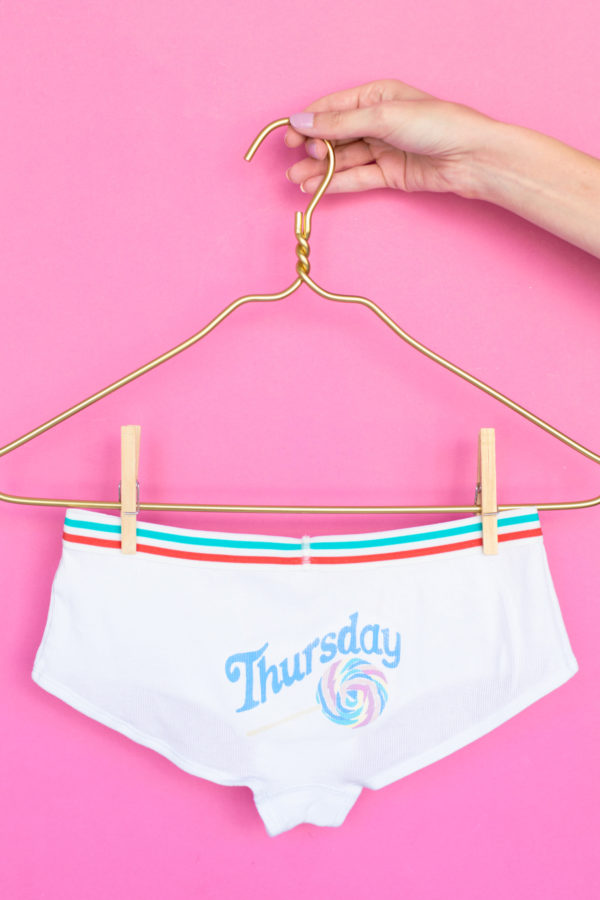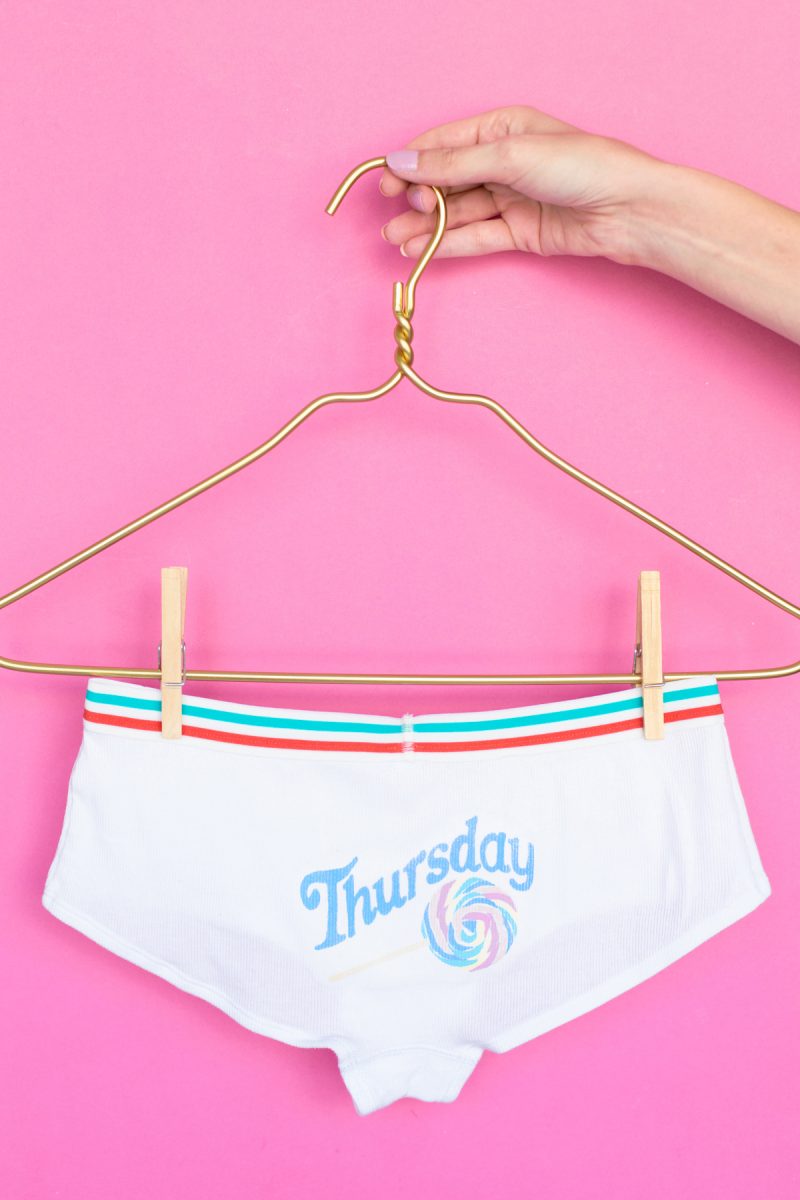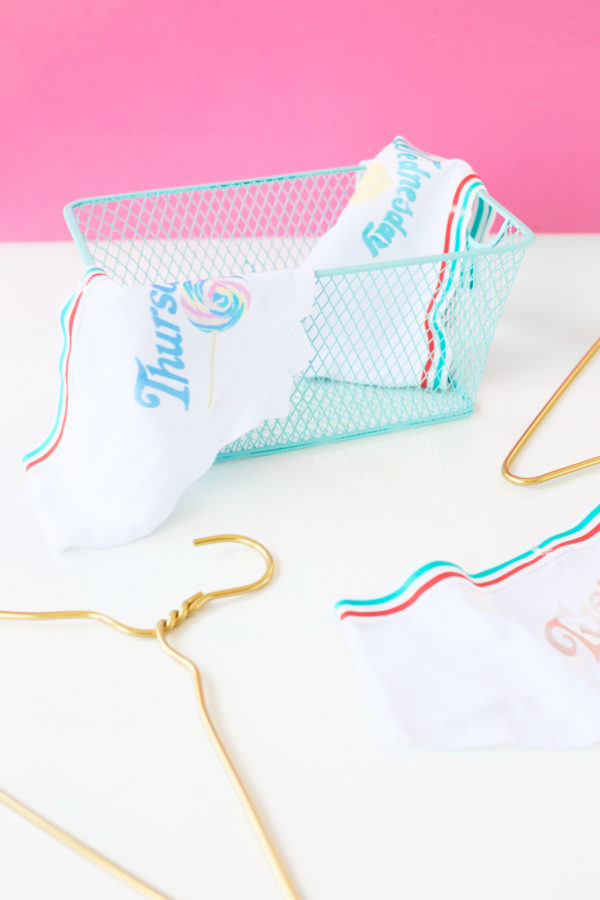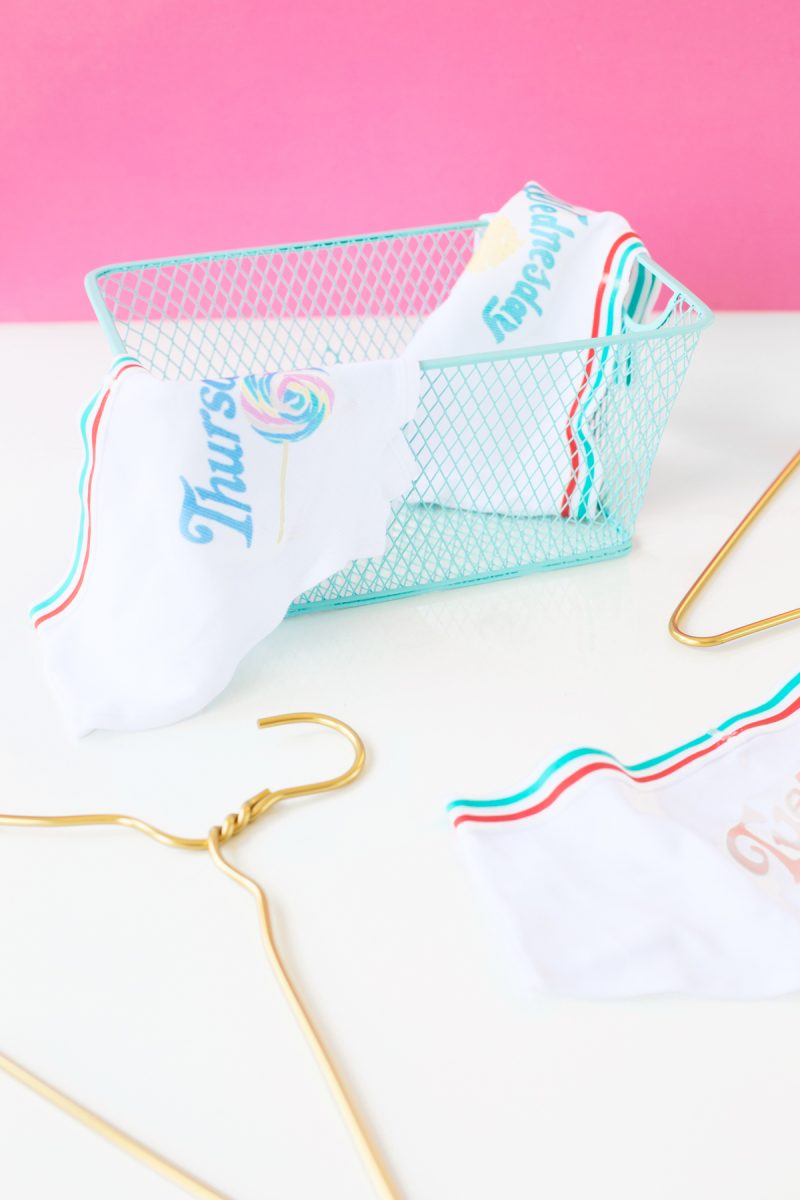 Graphics by Katy Jones | Photos by Jeff Mindell
I feel like this would make such a funny gift, and is just fun for the back to school season in general! Can't believe I'm saying back to school. It's AUGUST!?!? Crazy.