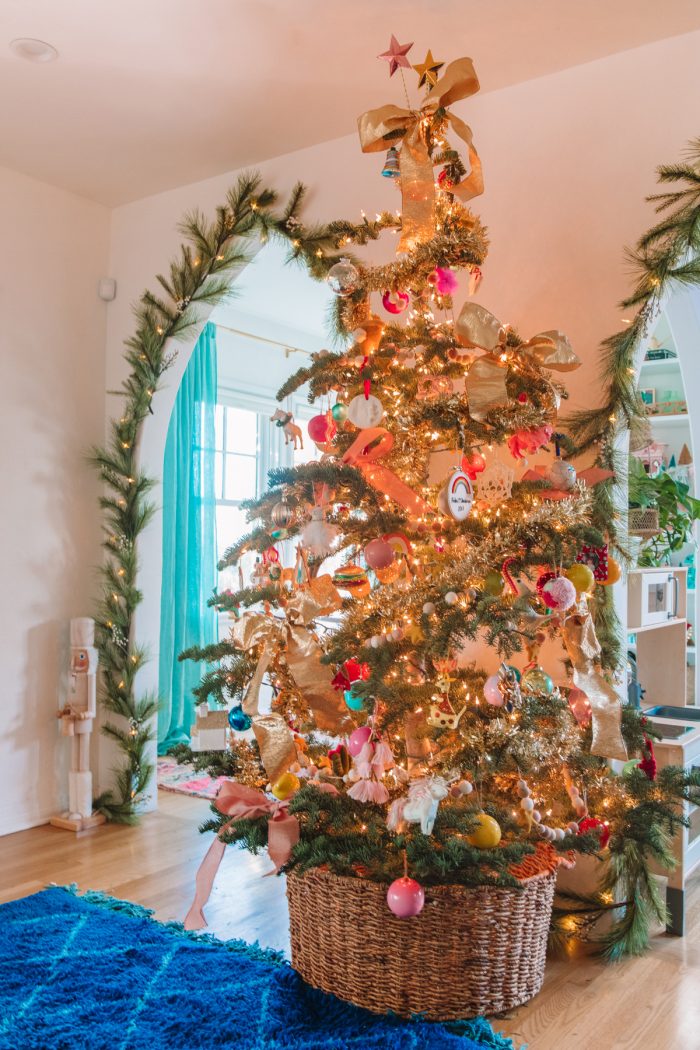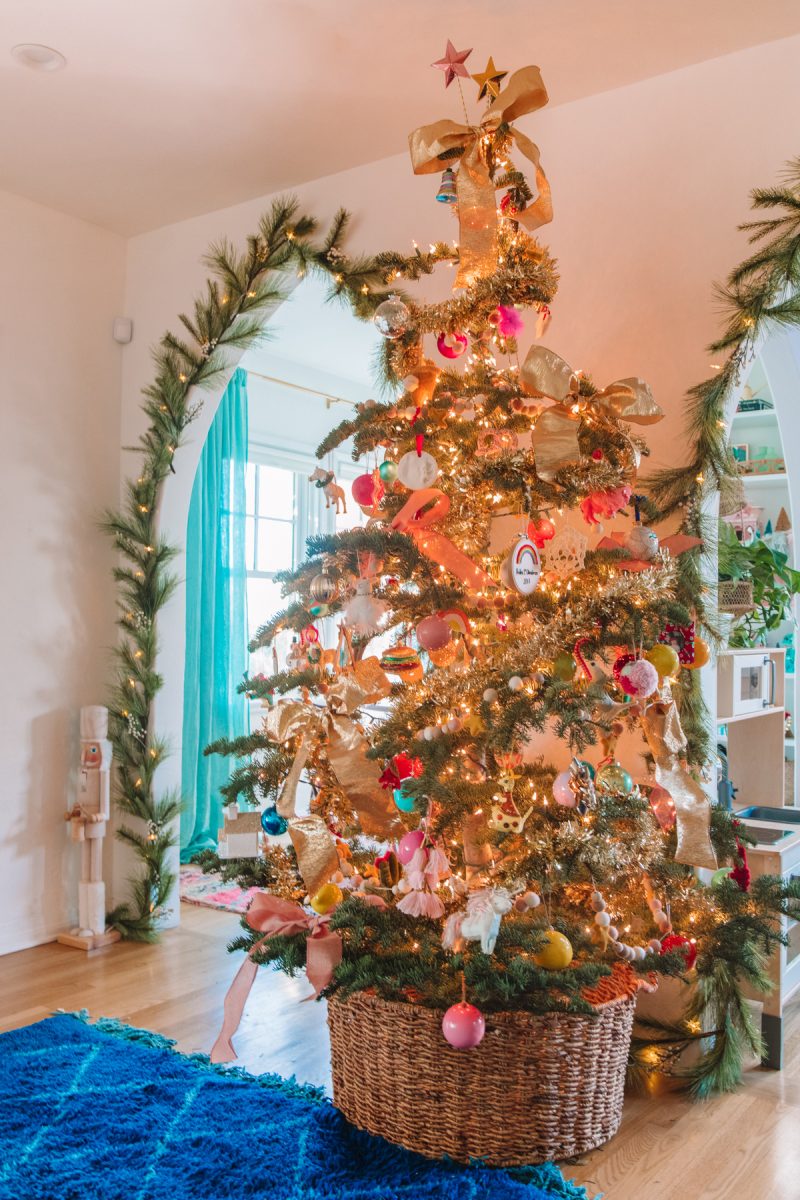 I LOVE Christmas ornaments. I love collecting them. I love gifting them. I love how special they feel, and how comforting it is to pull out the same ornaments year after year from storage and remember where you got it or who gave it to you. And as a result, I've now managed to start multiple Christmas ornament exchanges and traditions with my family and friends.
These ornament exchanges are something I look forward to, and keep an eye out for, all year. They've quickly become one of my favorite parts of the holidays, and I love that ornaments can be found at all price points or even homemade!
If you're looking to start an ornament tradition in your family or friend group, maybe one of these ideas will inspire you!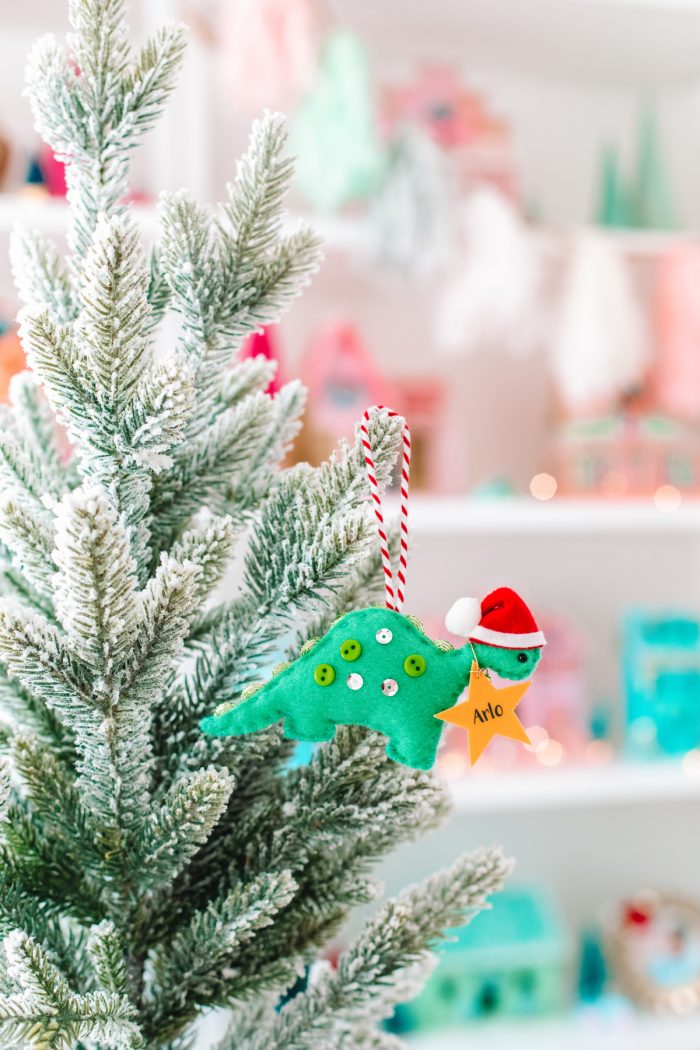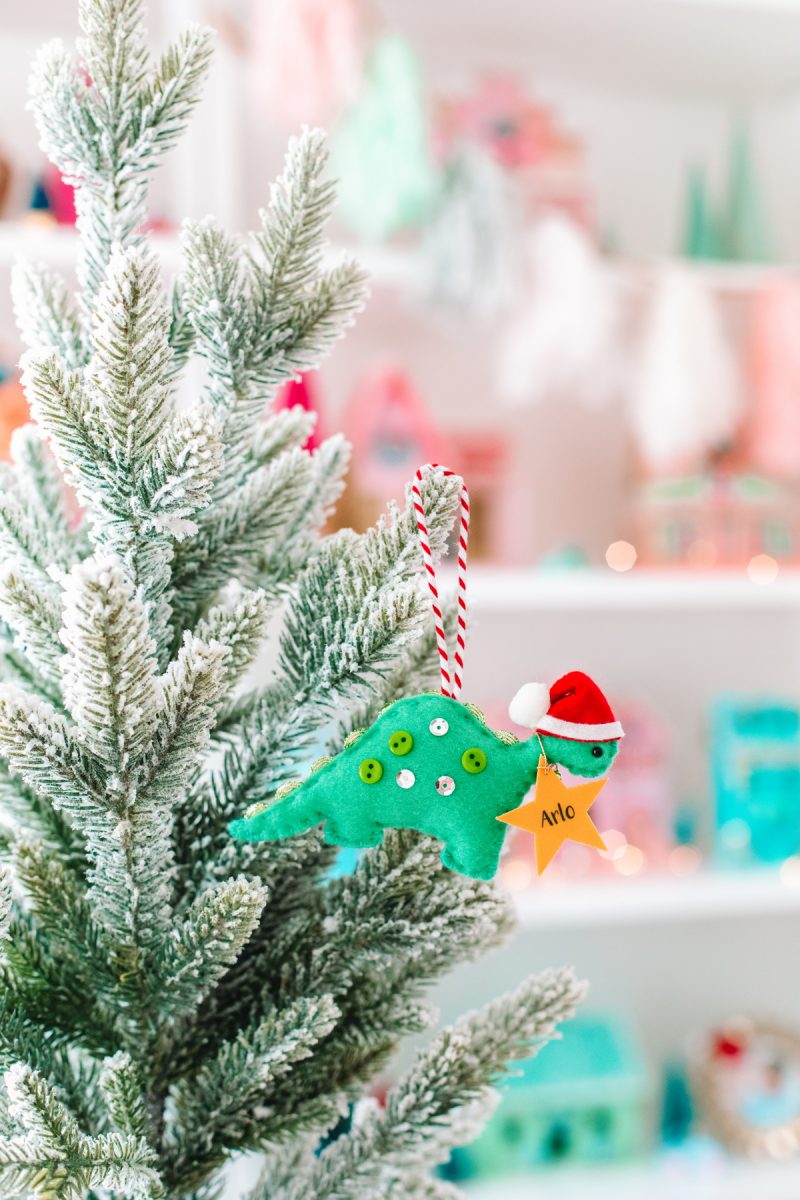 Start an Ornament Collection for Your Child
This is a tradition I stole from my best friend's family! Every year we gift our son a new special ornament. Usually it will represent something he really loved that year, and we'll write the year on the bottom of it. The goal of this is to build him his own ornament collection so that if and when he has his own tree some day, he'll have a set of ornaments that have a long history and meaning to bring with him! *Excuse me while I sob thinking about this.*
In the meantime, he has his own tree in his room that we decorate together each year with the ornaments we've bought him!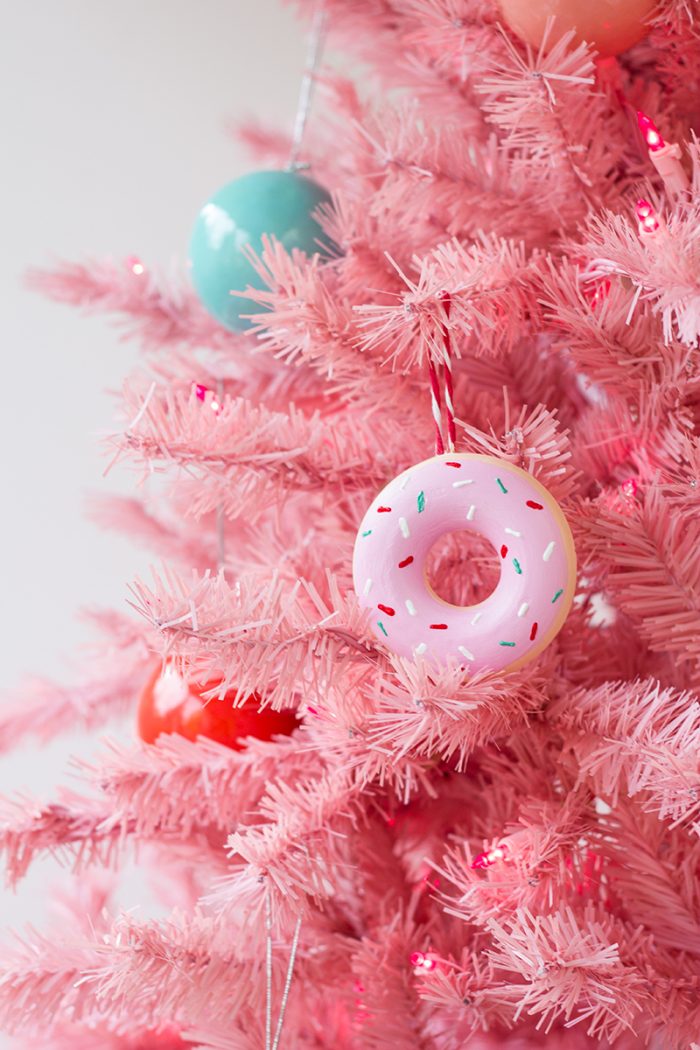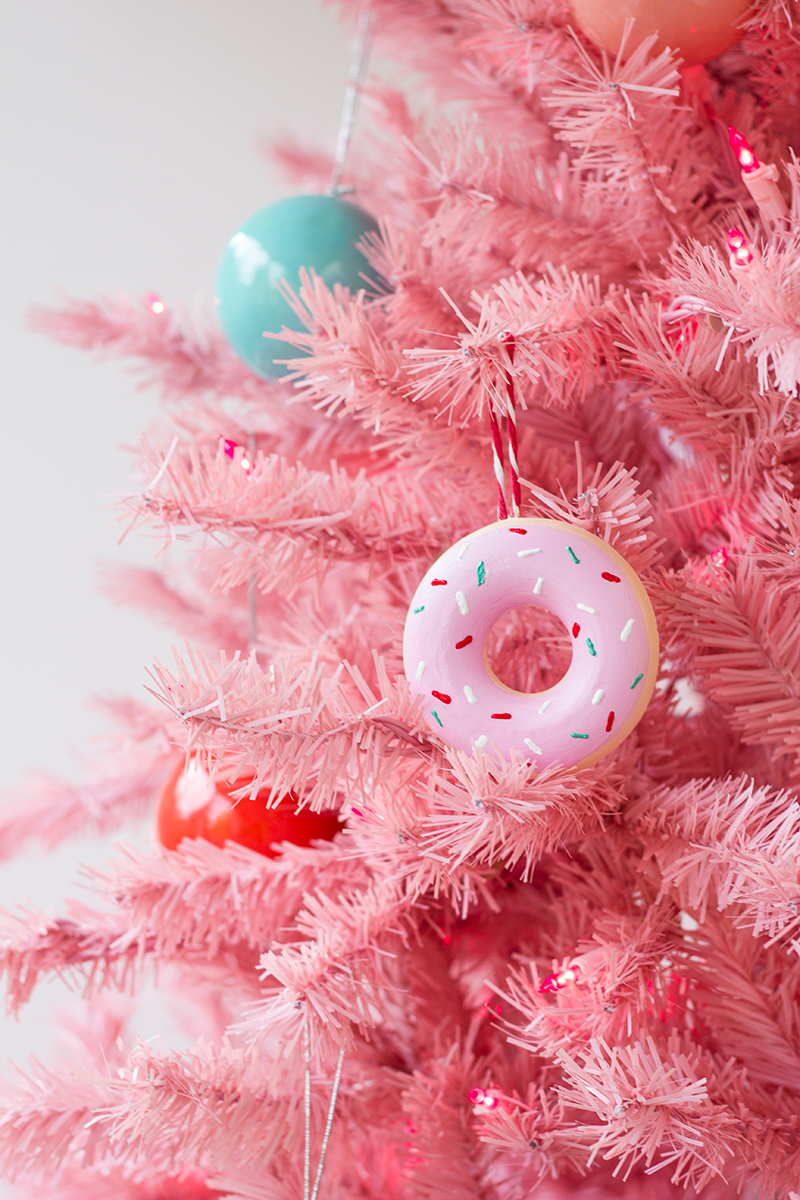 Make An Ornament of Your Child's Halloween Costume
A TON of people have mentioned this tradition to me and I think it's so smart!! Every year, you make or buy an ornament inspired by your child's Halloween costume! I love the way this ties two holidays together and keeps the Halloween magic alive long after October ends!
Pictured above: How to make a donut ornament!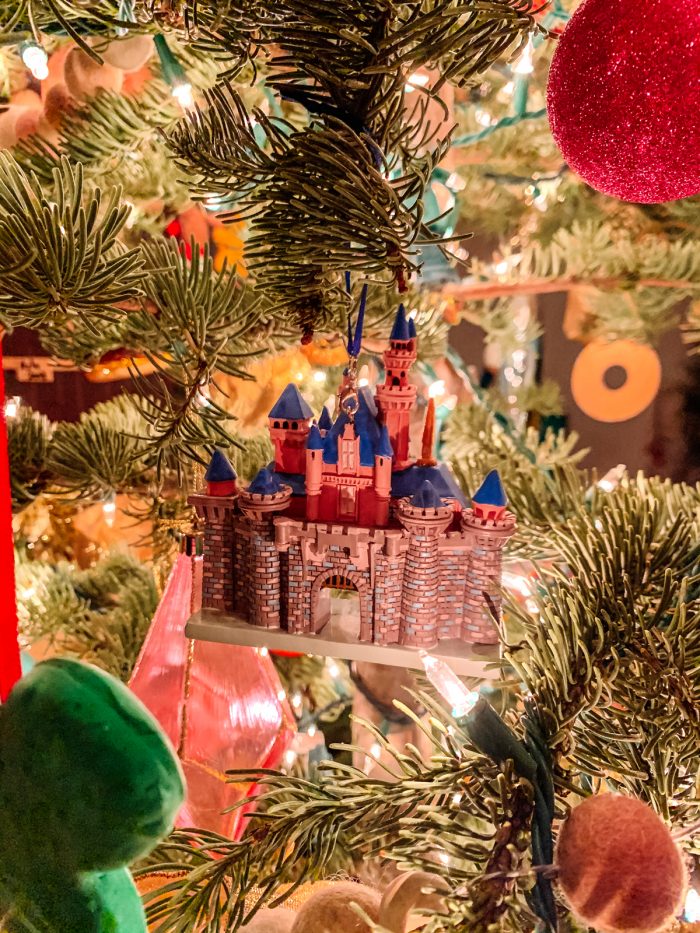 Buy An Ornament at the Same Place Each Year
We go to Disneyland several times every year, and it's one of the most meaningful places for our family. They always have great ornaments so we started picking one out at our annual holiday visit. And again, we always write the year!
This would be great if you go to the same beach spot every summer, the same local museum, or anywhere that holds special meaning for your family!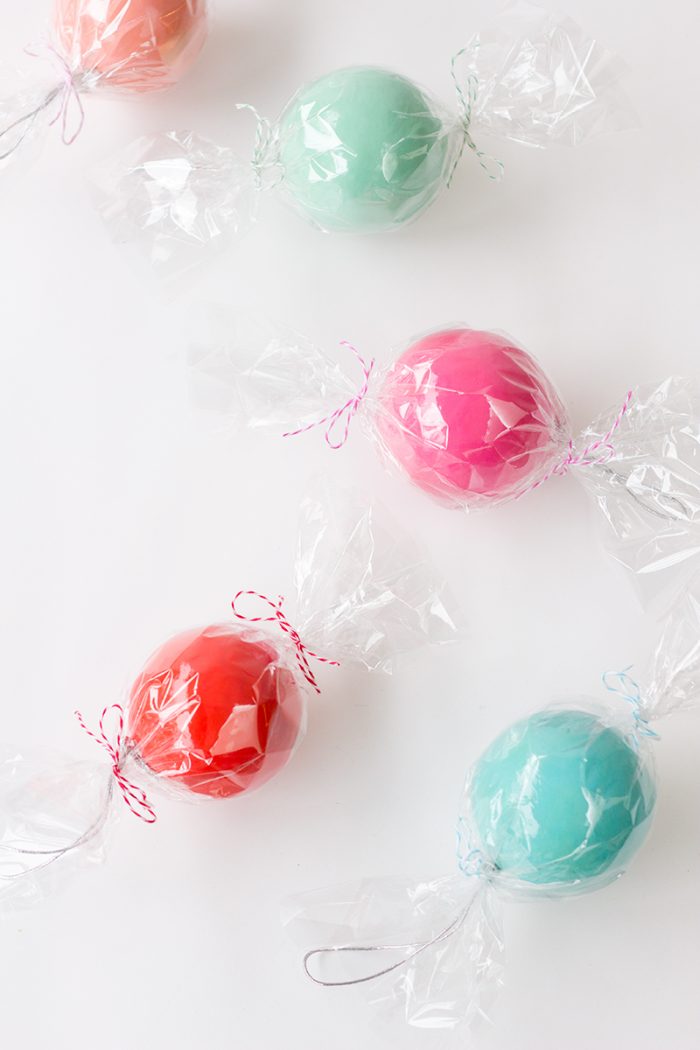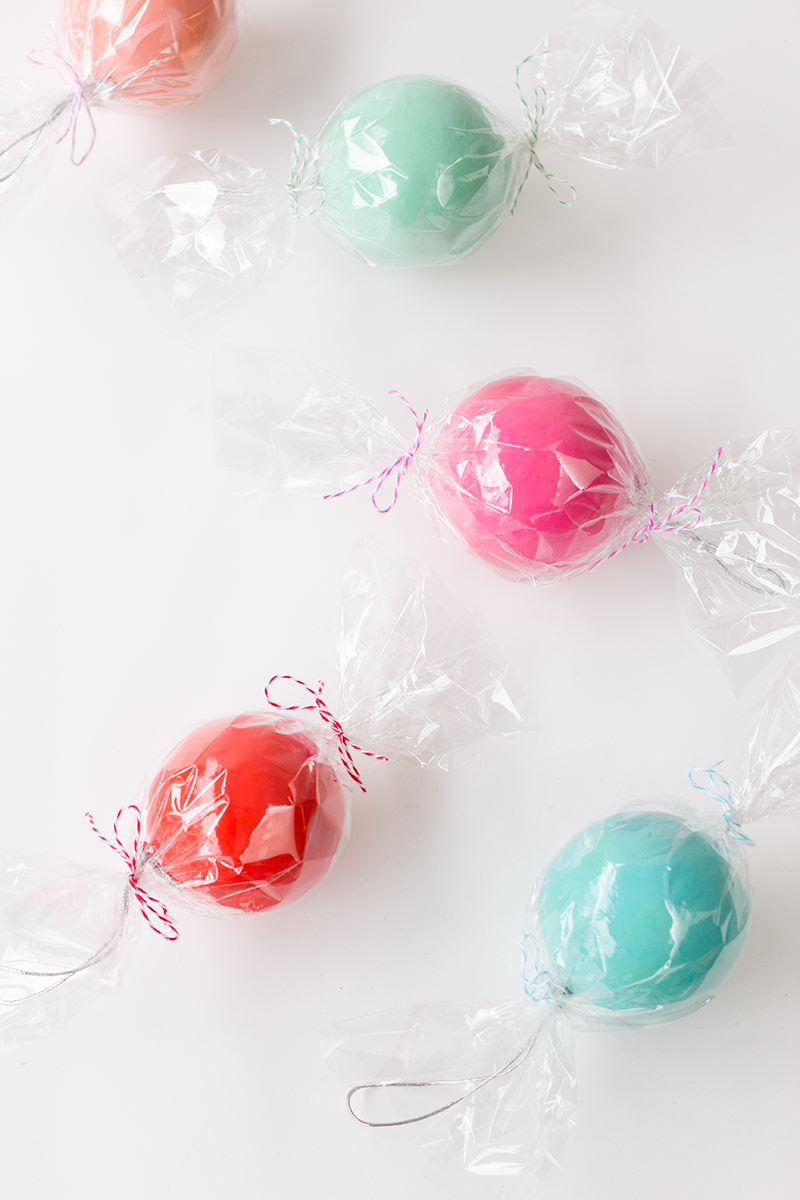 Themed Ornaments
Have a spot for an additional Christmas tree in your home? Pick a theme for it and add an ornament to your collection each year! A few theme ideas:
Food themed
Location themed
Color themed
Disney themed
Hobby themed
Vintage themed (only purchase vintage glass ornaments!)
Pictured above: How to make candy ornaments!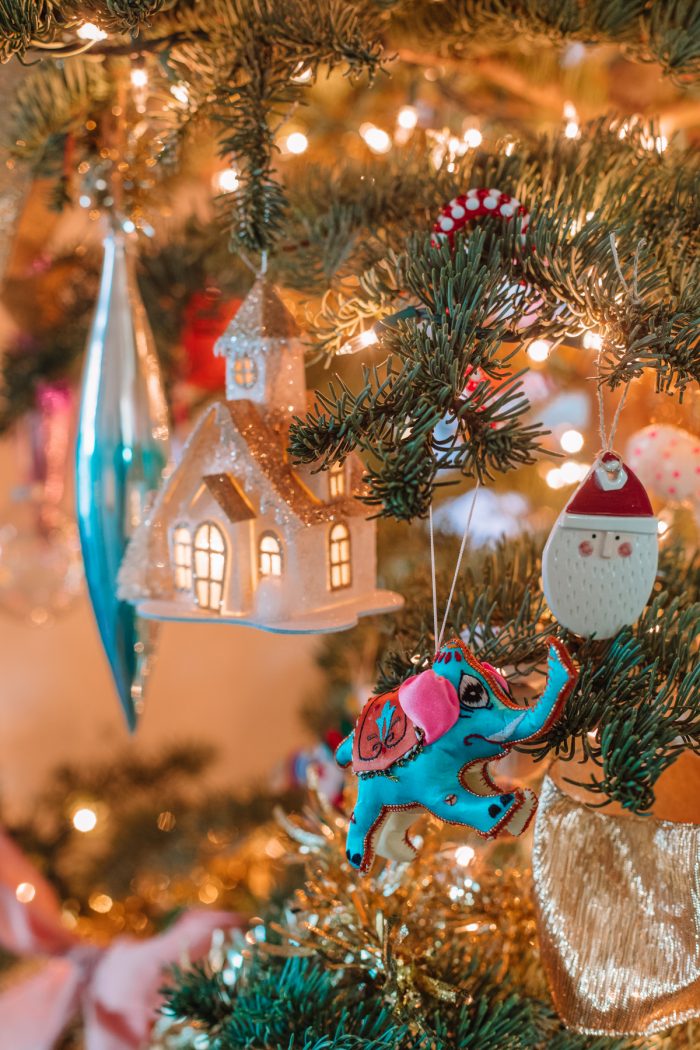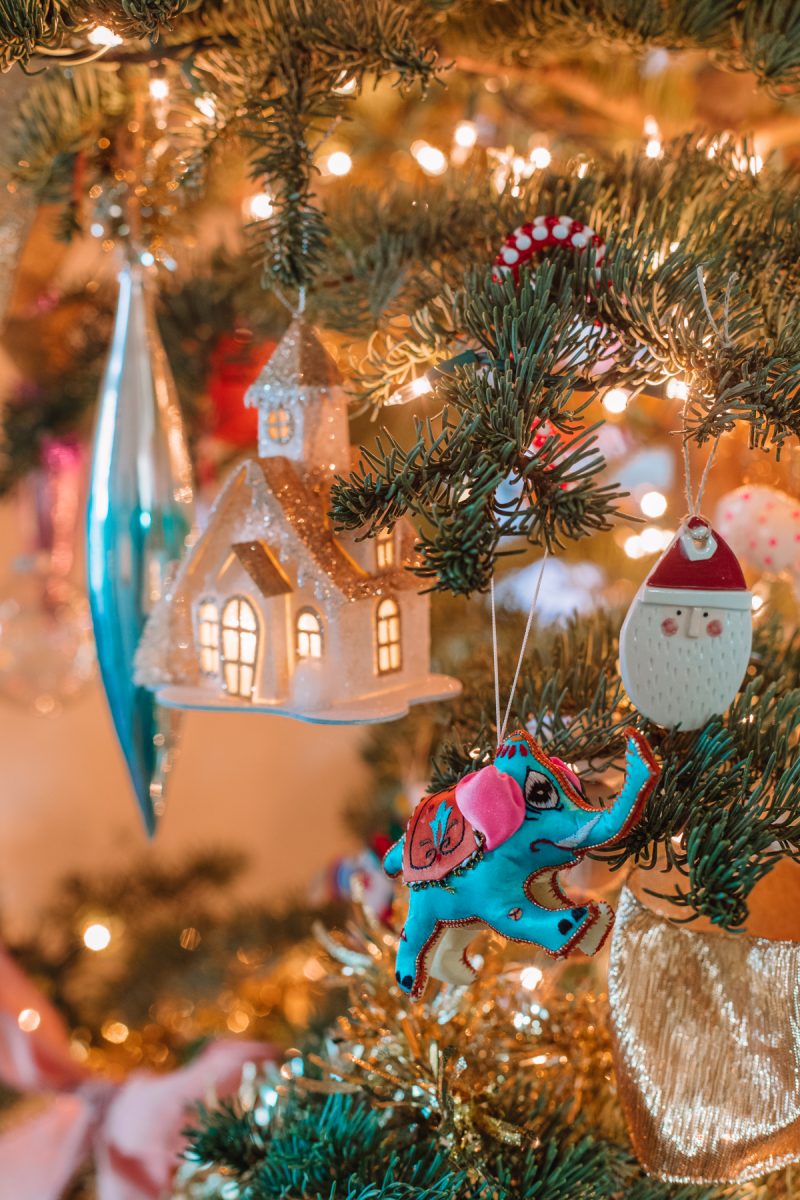 Bring Home An Ornament from Your Travels
A lot of people have told me that they make it a point to buy an ornament at any new place they travel to. That way, their tree is decked out with ornaments from all over the world and each one can bring back memories of that trip!
Some of my favorite ornaments on my tree are ones that my family members picked up while traveling and now they've been passed down to me.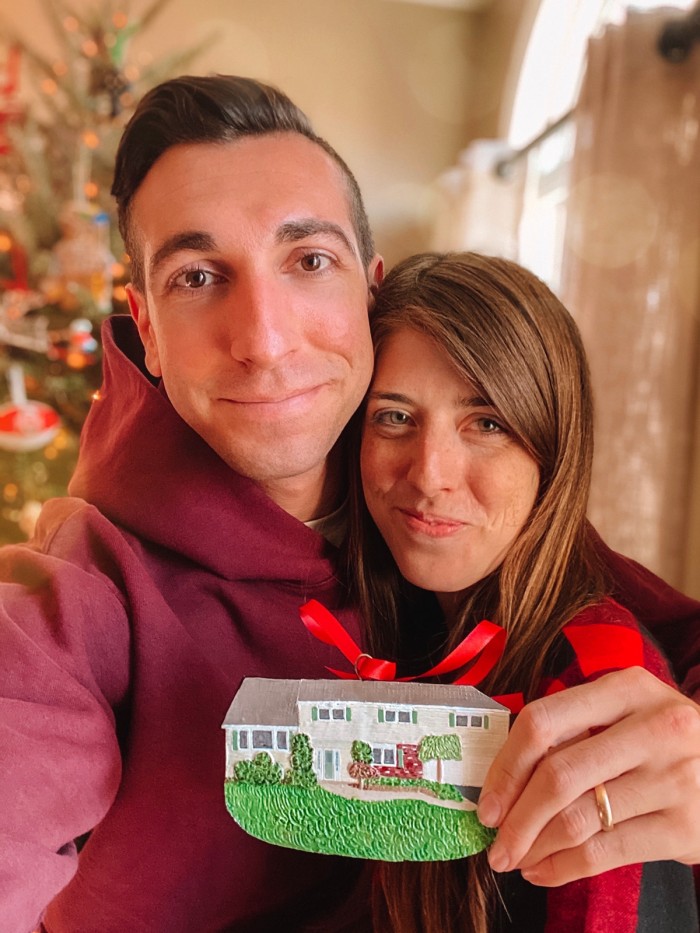 Exchange an Ornament with Your Partner or Friend
The first Christmas ornament tradition I started was an ornament exchange with my husband. Now I do one with my best friend, too! And she with my son! Doing an ornament exchange is a great way to take the guessing out of what you're going to buy someone (or if you're going to buy for each other that year), and it allows you to pick out a fun ornament for someone else based on something they love or a major life milestone!
The above ornament is one I gave to my husband for one of our ornament exchanges. It's a custom ornament of his childhood home. You can find it and other custom sentimental gifts here!
Theme Your Ornament Exchange!
Want to make your ornament exchange more interesting? Theme it! Decide on a new theme each year and you each have to find an ornament for the other within those parameters!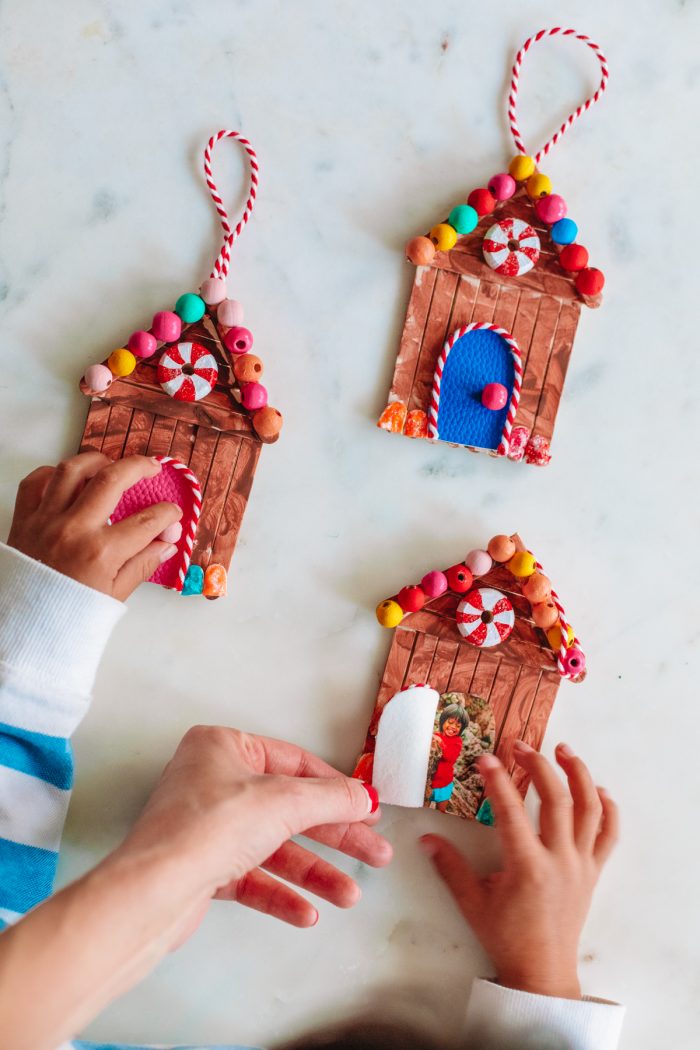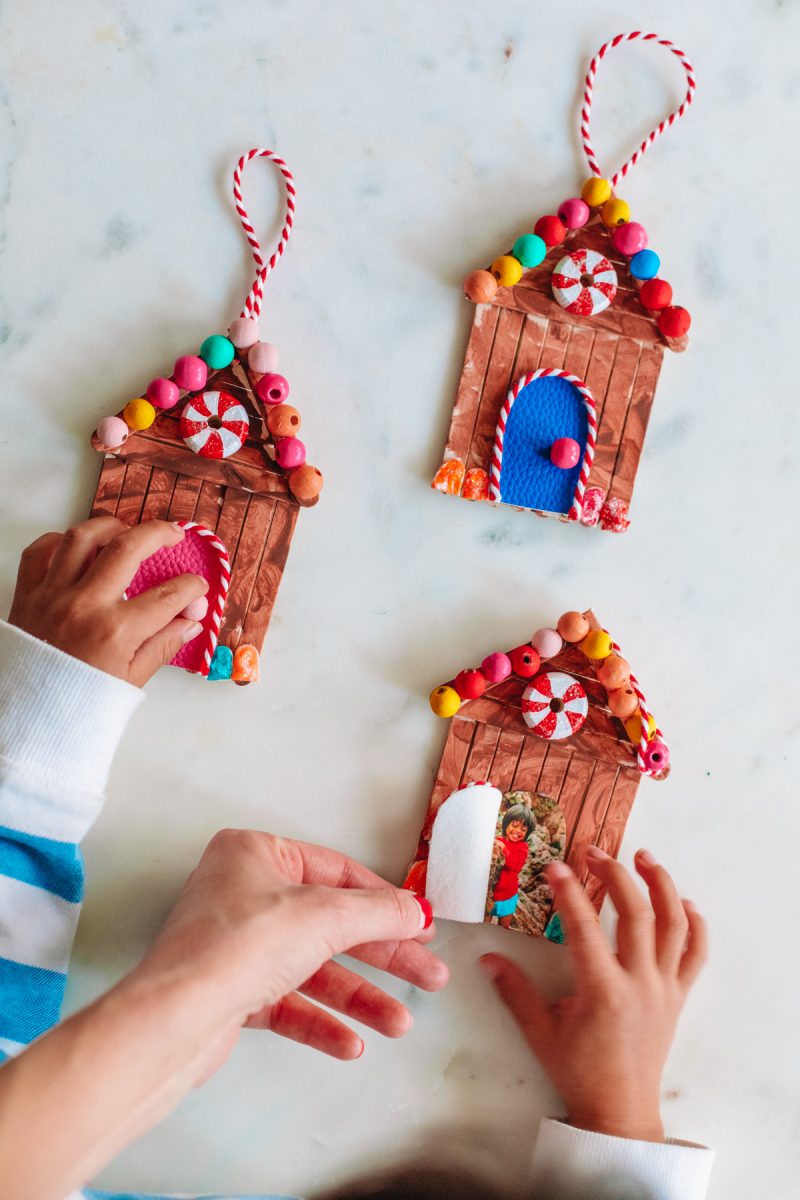 Send an Ornament-Gram!
This is something I started for my business, but now do instead with my son. I created handmade ornaments and sent them to all of my colleagues and clients. Now, I help my son create an ornament that we send to family members as a little "ornament gram"! I love the idea that they'll have a collection of homemade ornaments from him, and it's a great holiday craft for a December weekend, too.
Pictured above: How to make popsicle stick gingerbread house ornaments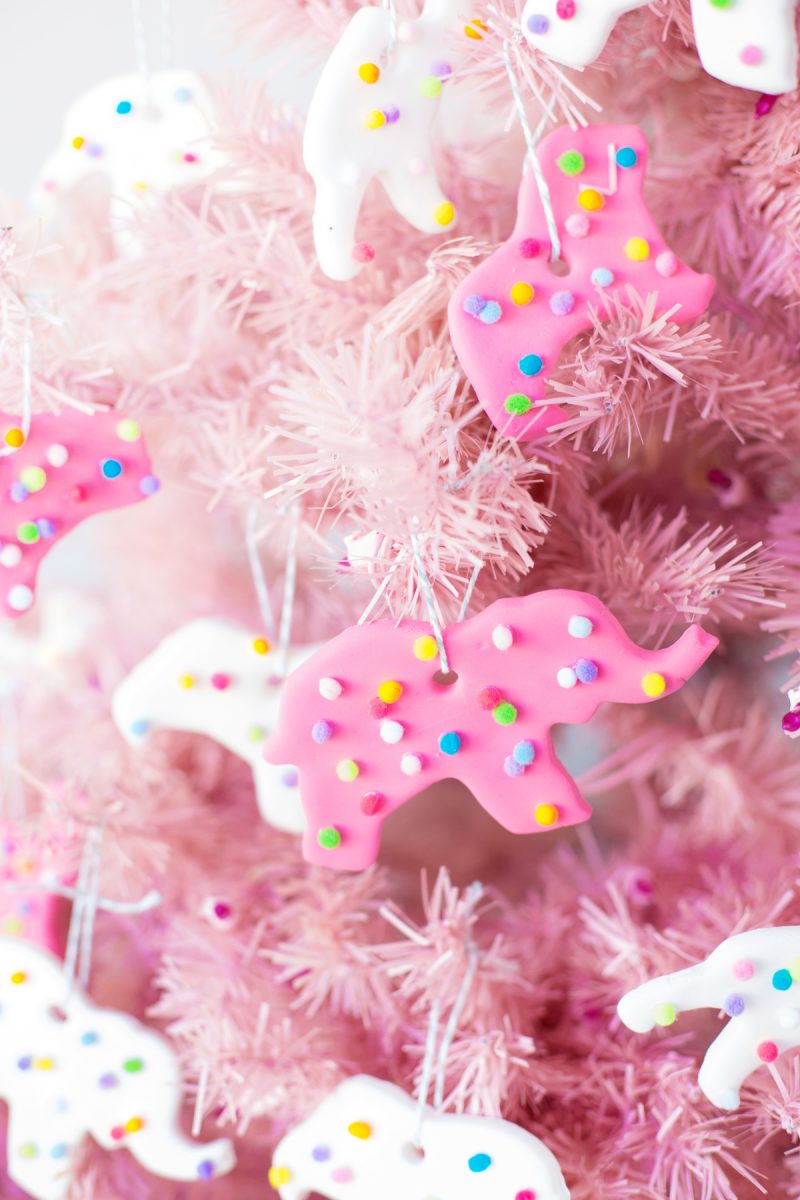 DIY Ornament Ideas
Want to make your own ornaments? Here are a few ideas to try: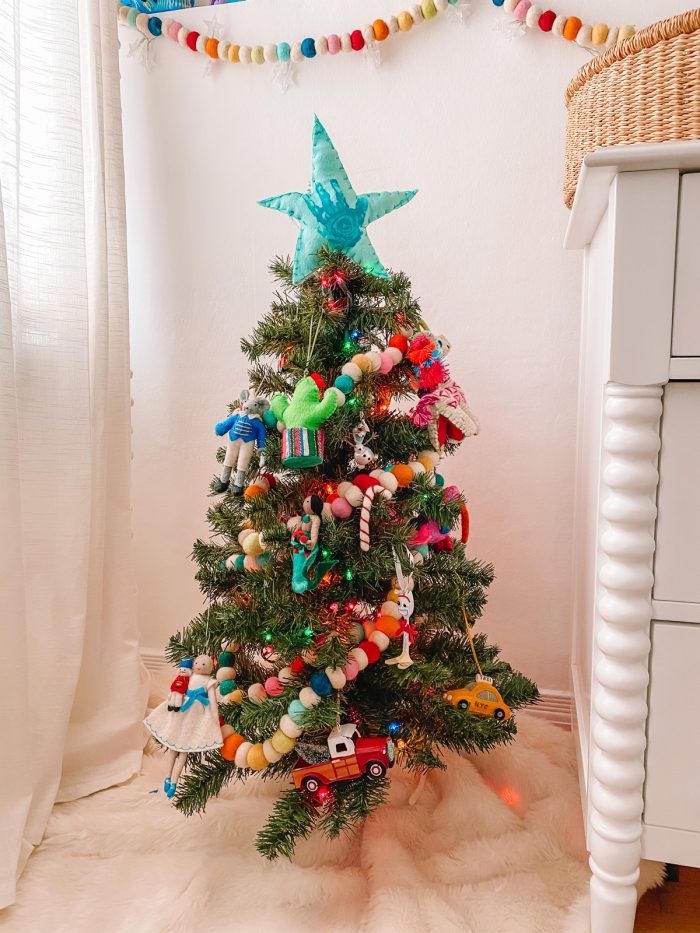 Photos by Jeff Mindell
You can find other, non-ornament holiday traditions here! Do you have any Christmas ornament traditions in your family? I'd love to hear them!