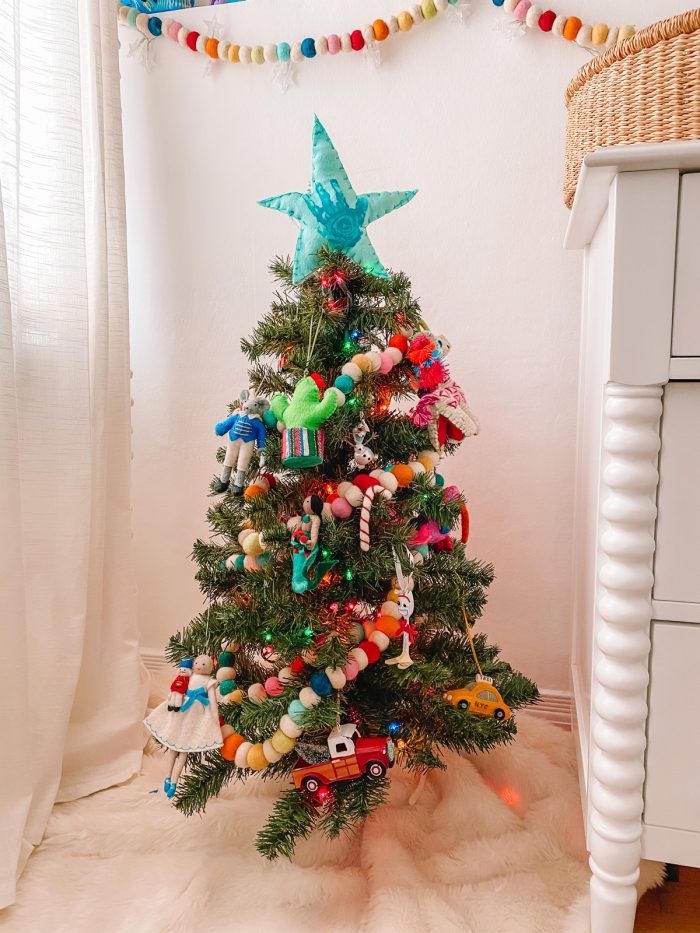 I LOVE Christmas ornaments. I love collecting them. I love gifting them. I love how special they feel, and how comforting it is to pull out the same ornaments year after year from storage and remember where you got it or who gave it to you. And as a result, I've now managed to start multiple Christmas ornament traditions with my family and friends.
Today, I've put together a TON of colorful Christmas ornaments I've come across recently, all from small businesses. I broke them up into two categories: breakable and plush or non-breakable. Or better known in our house as "the ones that go at the top of the tree" and "the ones that go at the bottom." Ha!
But in addition to sharing these amazing ornaments, I also wanted to talk further about some of the ornament traditions I cherish. Maybe it will spark an idea for you to start with your loved ones this season!
Unique Christmas Ornaments from Small Businesses
Ceramic ornaments, hand carved ornaments and a whole lot of Santa ones (my fave, apparently).. I've come across so many beautiful handmade ornaments from artisans around the world. Here are a few of my favorites!

Non-Breakable Ornaments for Kids
We have a ton of non-breakable ornaments we love, both for our family tree and the tree in our son's room that he gets to decorate all on his own. Most of ours are plush or felt, and I've rounded up a bunch of favorites below!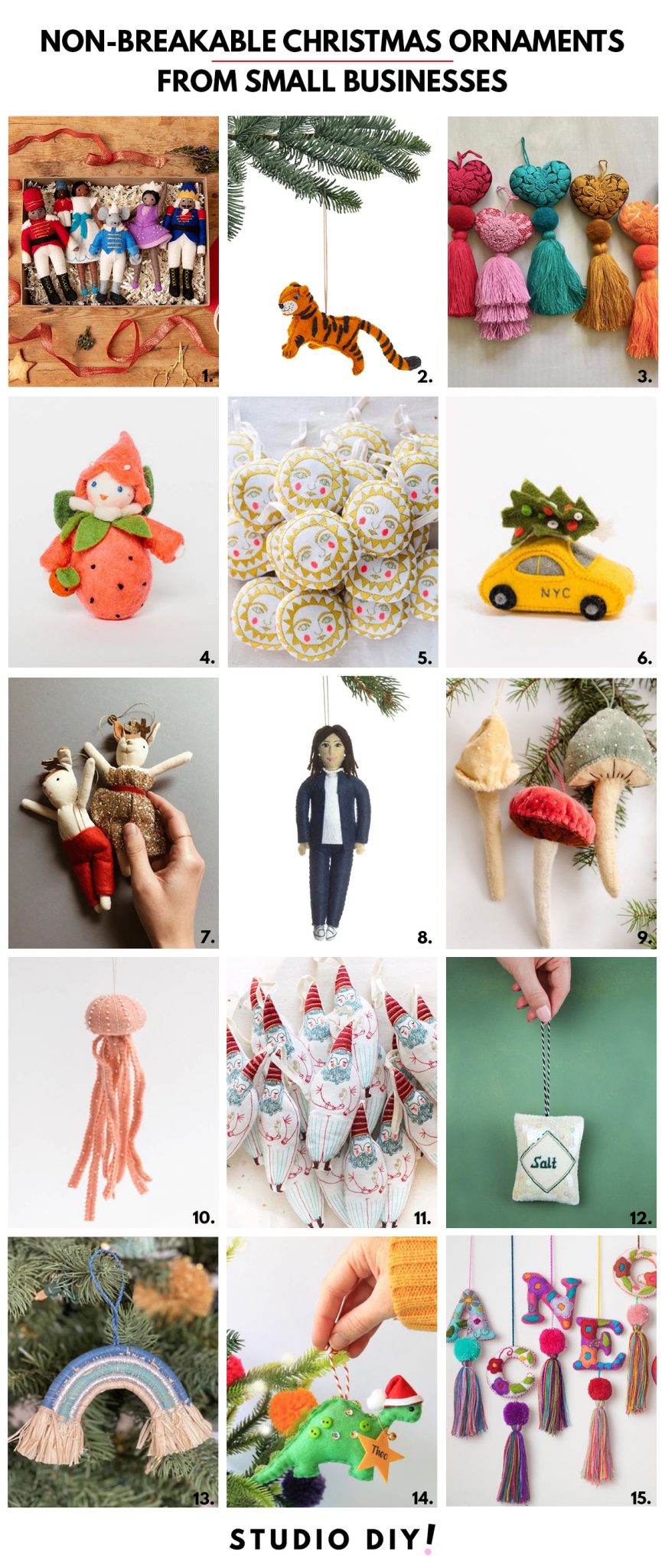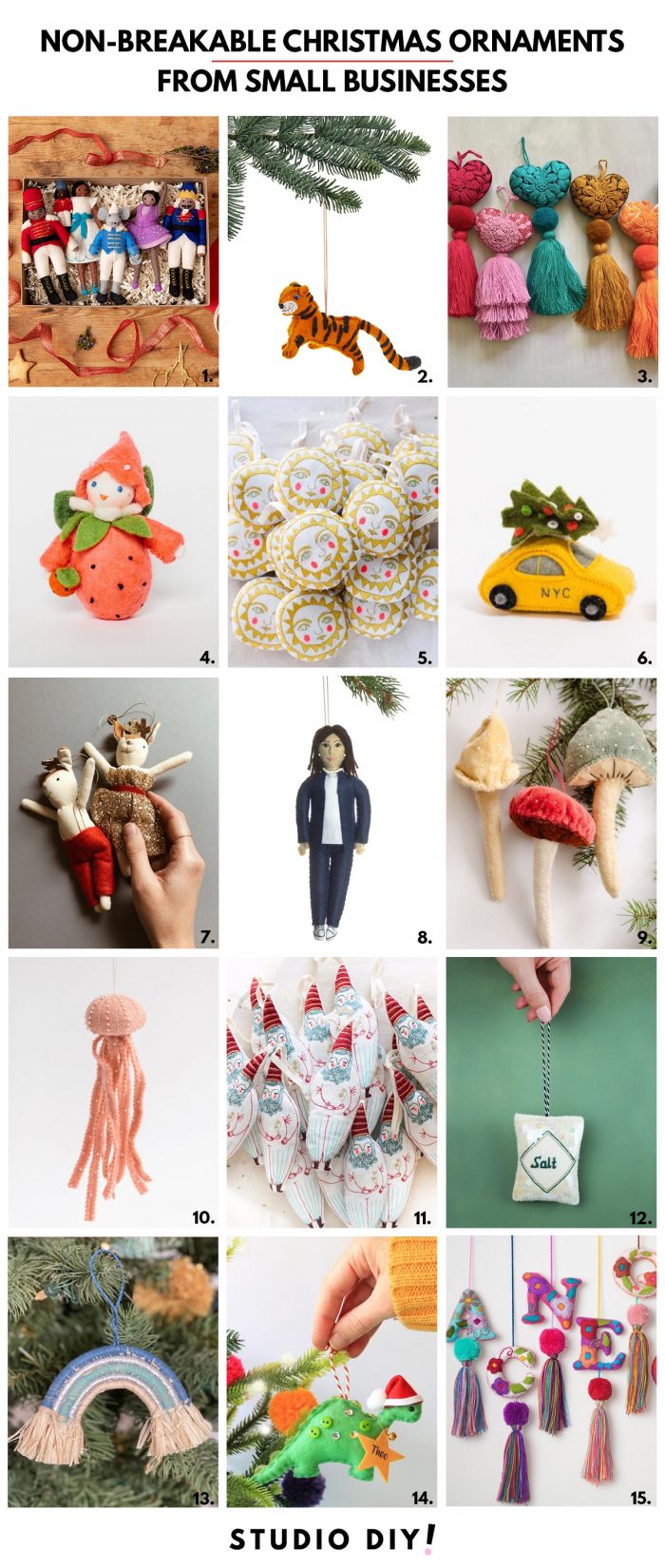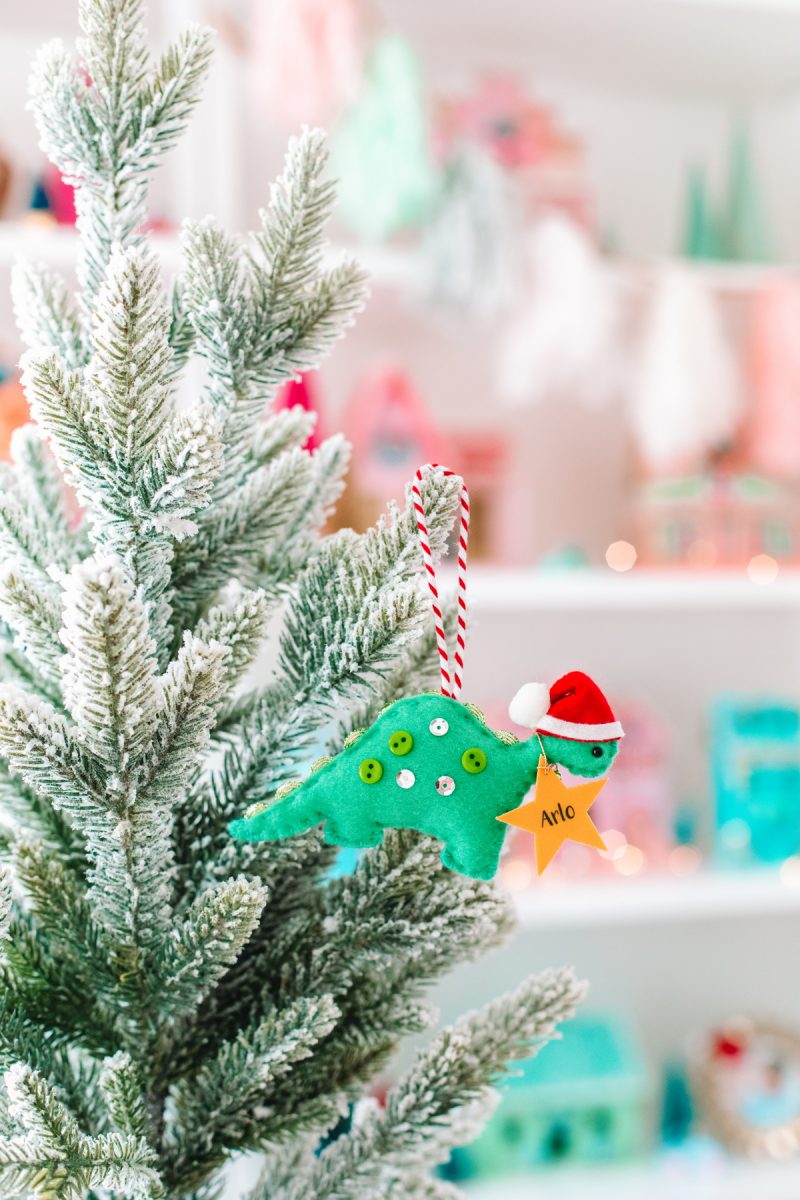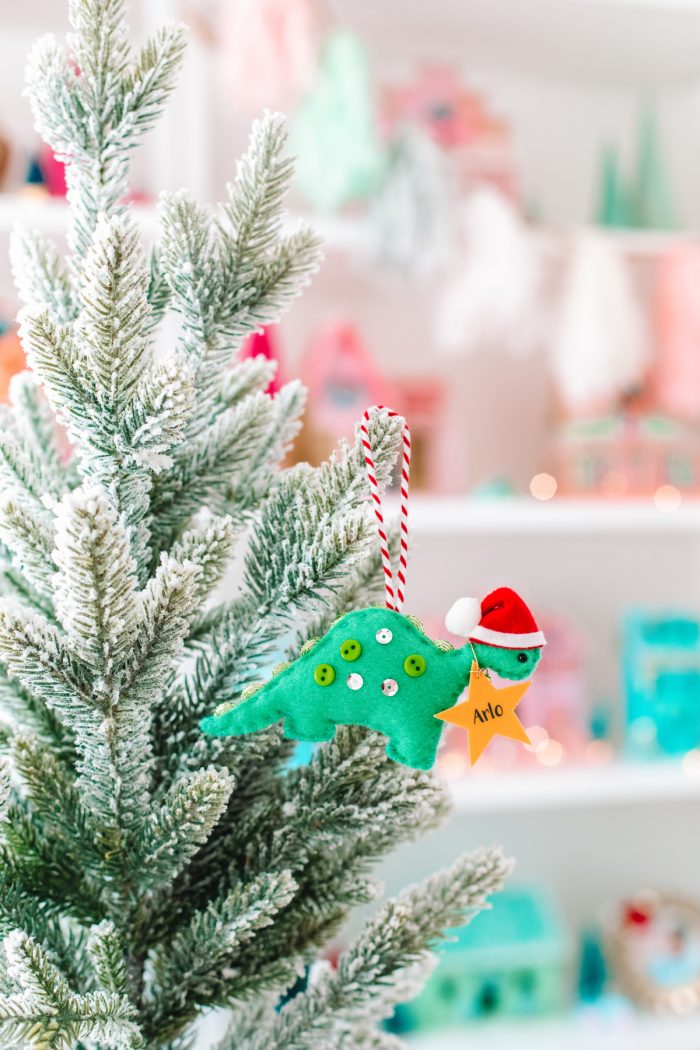 Start an Ornament Collection for Your Child
This is a tradition I stole from my best friend's family! Every year we gift our son a new special ornament. Usually it will represent something he really loved that year, and we'll write the year on the bottom of it. The goal of this is to build him his own ornament collection so that if and when he has his own tree some day, he'll have a set of ornaments that have a long history and meaning to bring with him! *Excuse me while I sob thinking about this.*
Make An Ornament of Your Child's Halloween Costume
A TON of you mentioned this tradition and I think it's so smart!! Every year, you make an ornament inspired by your child's Halloween costume that year! I love the way this ties two holidays together and keeps the Halloween magic alive long after October ends!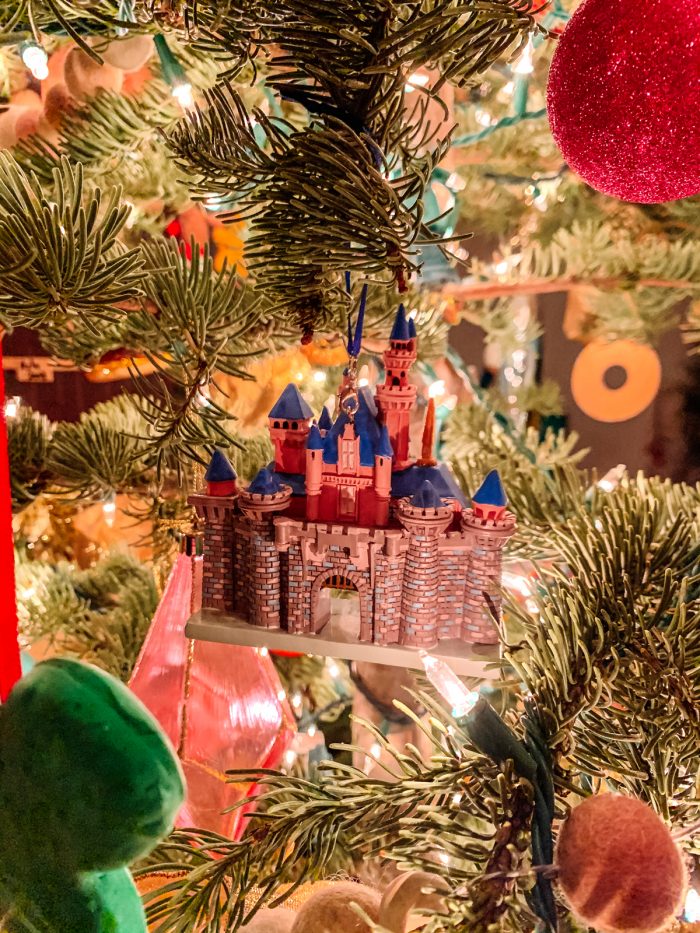 Buy An Ornament at the Same Place Each Year
We go to Disneyland several times every year, and it's one of the most meaningful places for our family. They always have great ornaments so we started picking one out at our annual holiday visit. And again, we always write the year!
This would be great if you go to the same beach spot every summer, the same local museum, or anywhere that holds special meaning for your family!
Bring Home An Ornament from Your Travels
A lot of people have told me that they make it a point to buy an ornament at any new place they travel to. That way, their tree is decked out with ornaments from all over the world and each one can bring back memories of that trip!
Some of my favorite ornaments on my tree are ones that my family members picked up while traveling and now they've been passed down to me.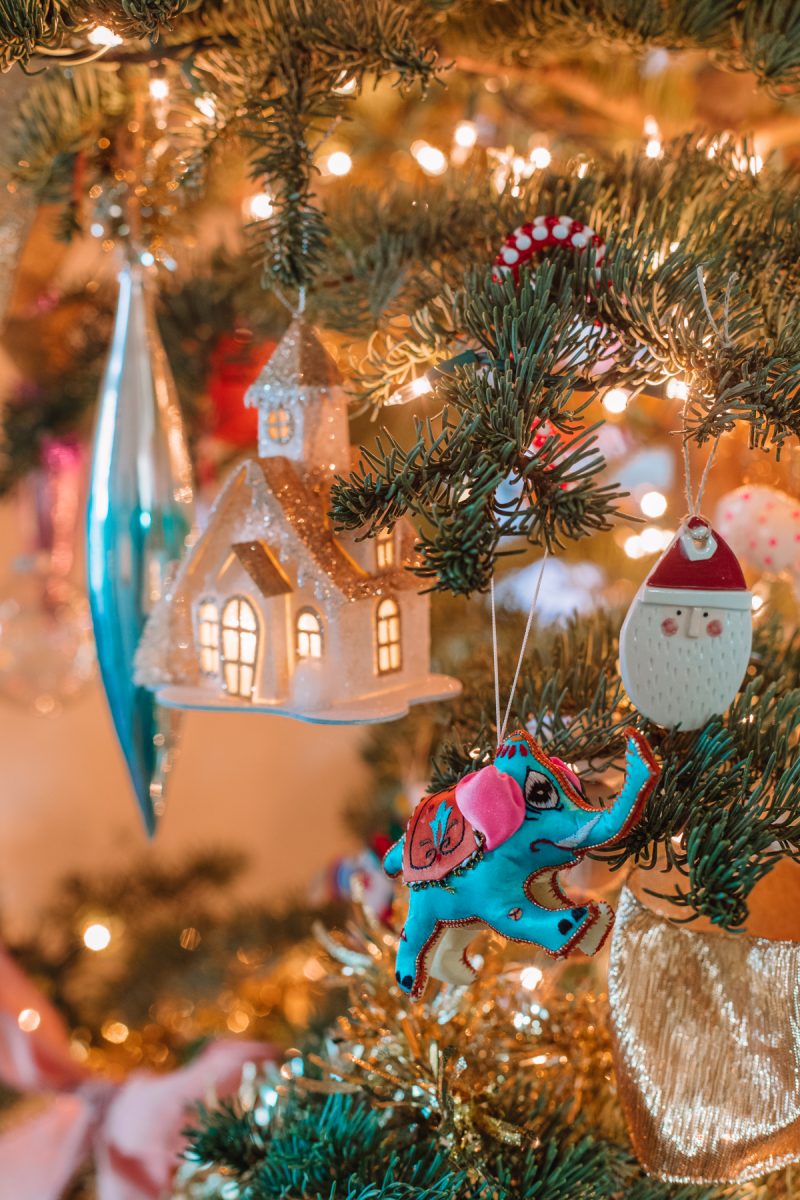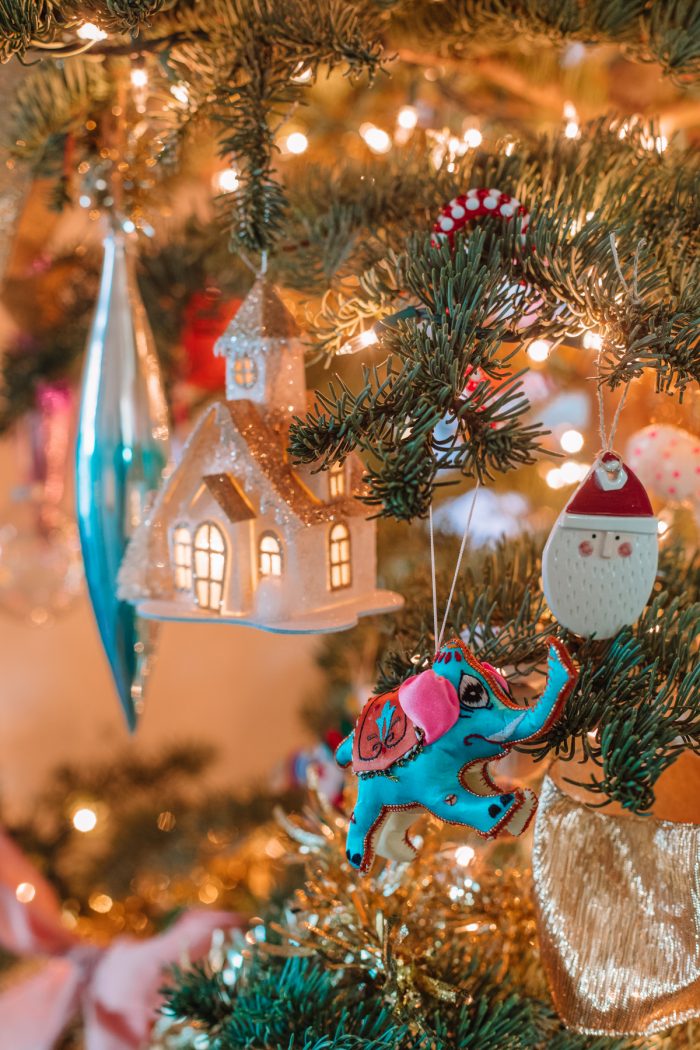 Exchange an Ornament with Your Partner or Friend
The first Christmas ornament tradition I started was an ornament exchange with y husband. Now I do one with my best friend too! Doing an ornament exchange is a great way to take the guessing out of what you're going to buy someone (or if you're going to buy for each other that year), and it allows you to pick out a fun ornament for someone else based on something they love or a major life milestone!
The below ornament is one I gave to my husband for one of our ornament exchanges. It's a custom ornament of his childhood home. You can find it here, and find other custom sentimental gifts here!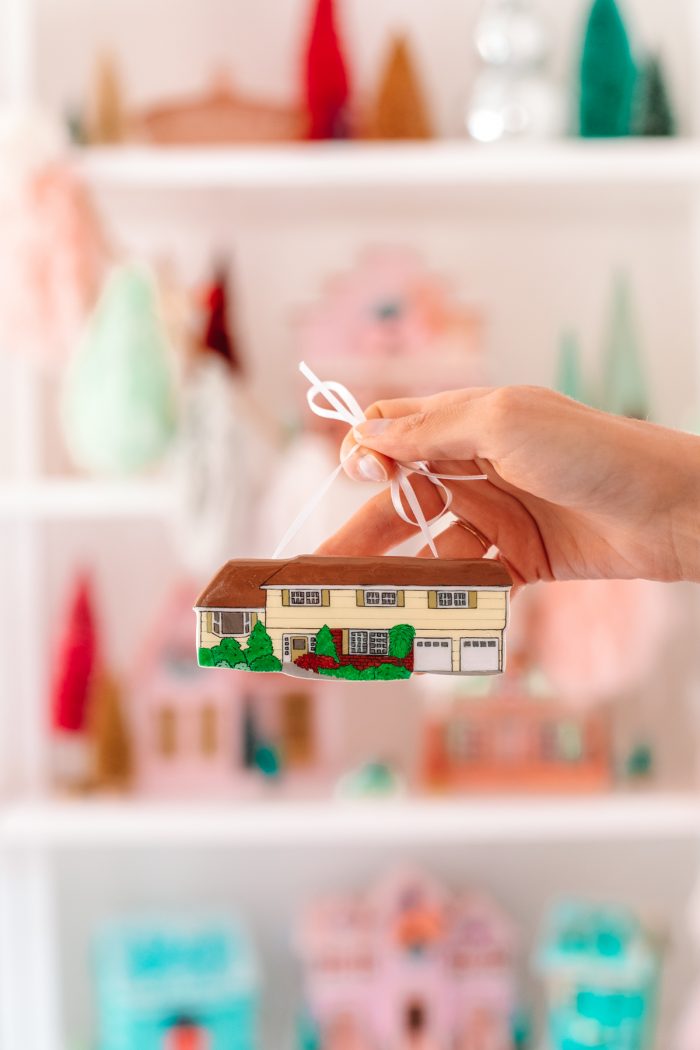 Photos by Jeff Mindell
You can find other, non-ornament holiday traditions here! Do you have any Christmas ornament traditions in your family? I'd love to hear them!