Step 1… Admit you have a problem. Step 2… ignore that problem and eat a donut. Yep, I have a donut DIY addiction. I know it's extreme, guys, but there's no stopping me! So despite what you were taught in school, succumb to the peer pressure, join in with me. Embrace the donuts! Ok, but for real. I saw these pumpkins and I immediately thought "donuts." (Just like I immediately thought "pineapple" when I saw these. Normal reactions, yes?) So I bought 'em and I done turned them into frosting covered, sprinkle dipped pieces of goodness! Enjoy!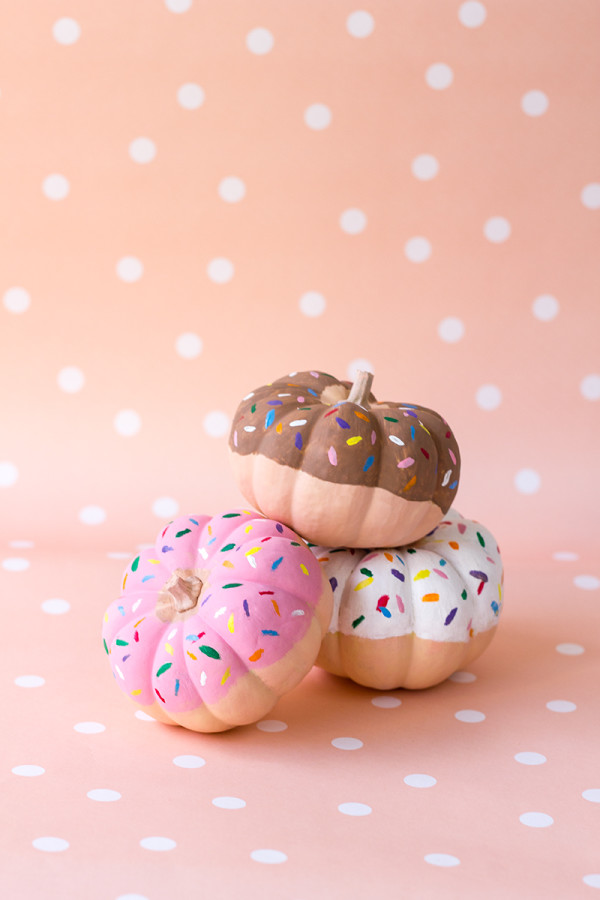 *I don't have a step-by-step photo tutorial for these guys because of how crazy the past few weeks of been. Luckily it's pretty freehand and straightforward. But I'll explain a bit in writing!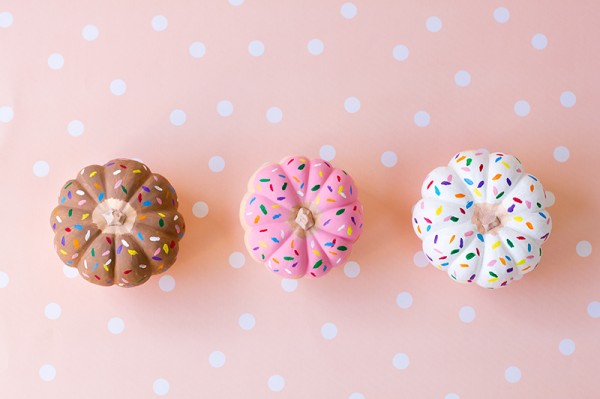 Pumpkins (Is there a name for these kind that look donut shaped? I'm sure there is!)
Acrylic Paint (One color for the donut, one for the frosting and a bunch for the sprinkles)
Paint Brushes
First paint the bottom half/two-thirds of your pumpkins with your donut color. Let dry. Then flip it over and paint a small circle around the stem (and the stem itself, if desired) and let dry. Then paint the unpainted parts with your frosting color. (And let dry!) Then go to town with a tiny paint brush and paint sprinkles EVERYWHERE! Done!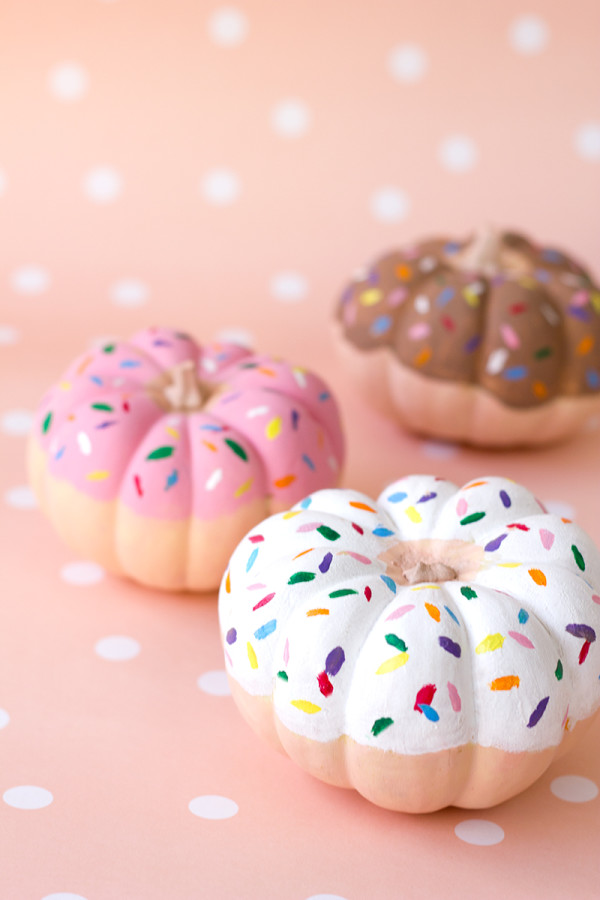 Now, don't eat them. Go buy yourself some donuts instead.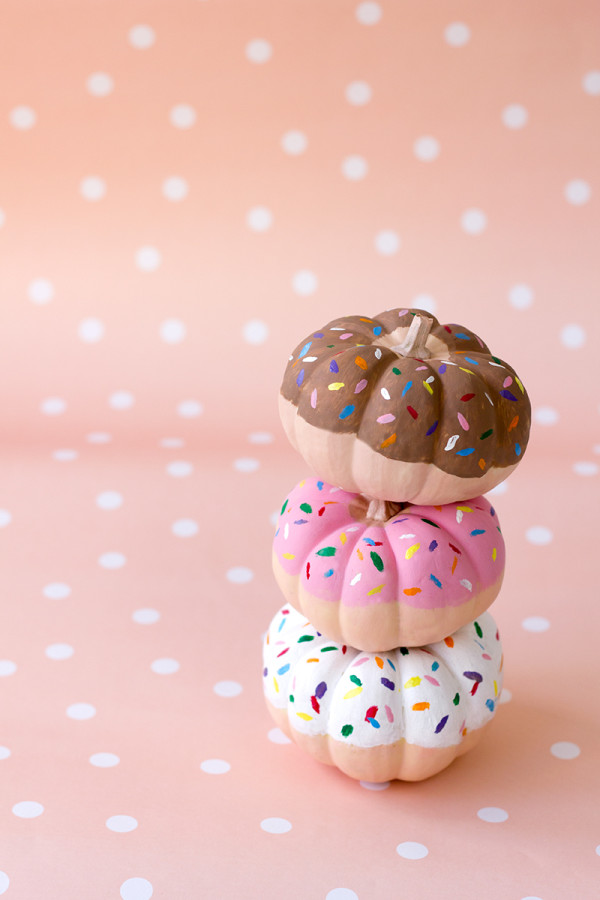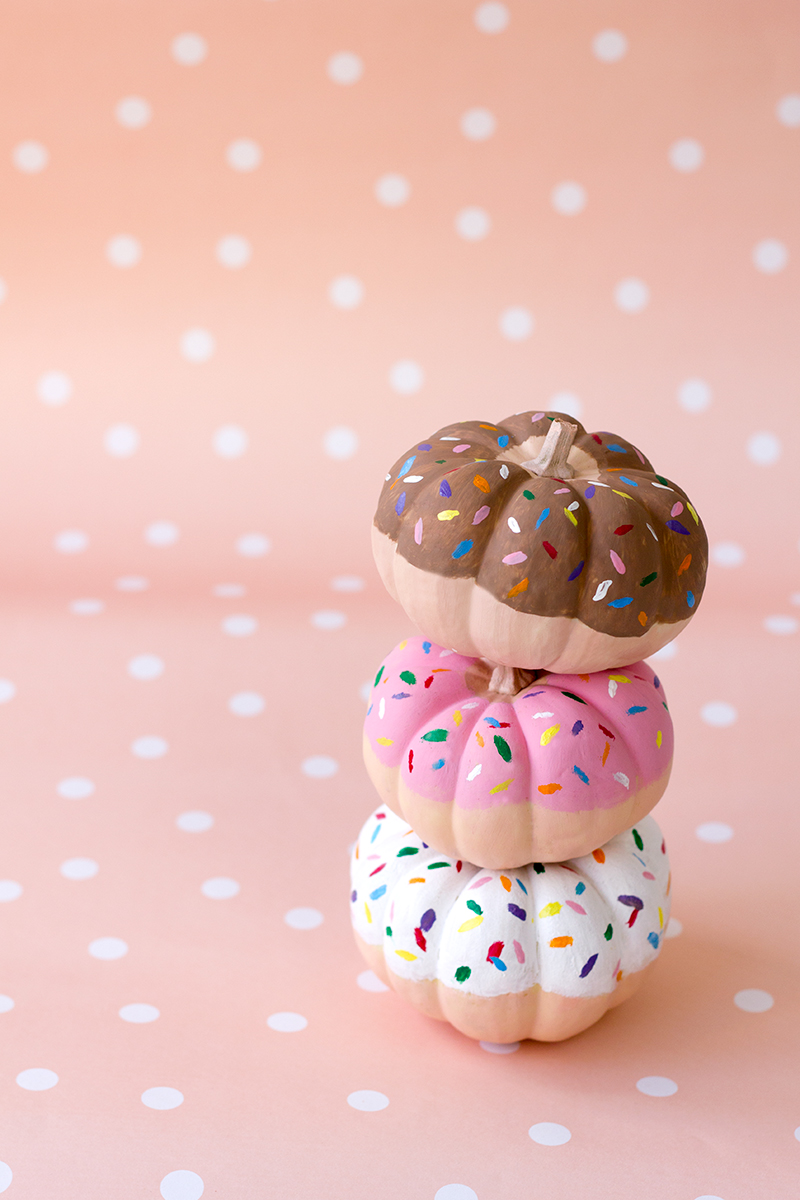 Alright folks, there you have it. Another donut project for your arsenal. And now I shall go eat some sprinkled donuts. Ta-ta! (Oh, and for more donut DIYs head right this way!)