I've decided that when I figure out that you guys love something as much as I do, I'm going to run with it. Because why not!? The first example is the pineapple craze and the second is confetti dipping. You went bananas over those balloons, and had a love affair with the dipped shoes too, so why not dip some pumpkins in the stuff, eh!? Confetti dipped pumpkins is just my Halloween decorating speed, crazy color palette and all!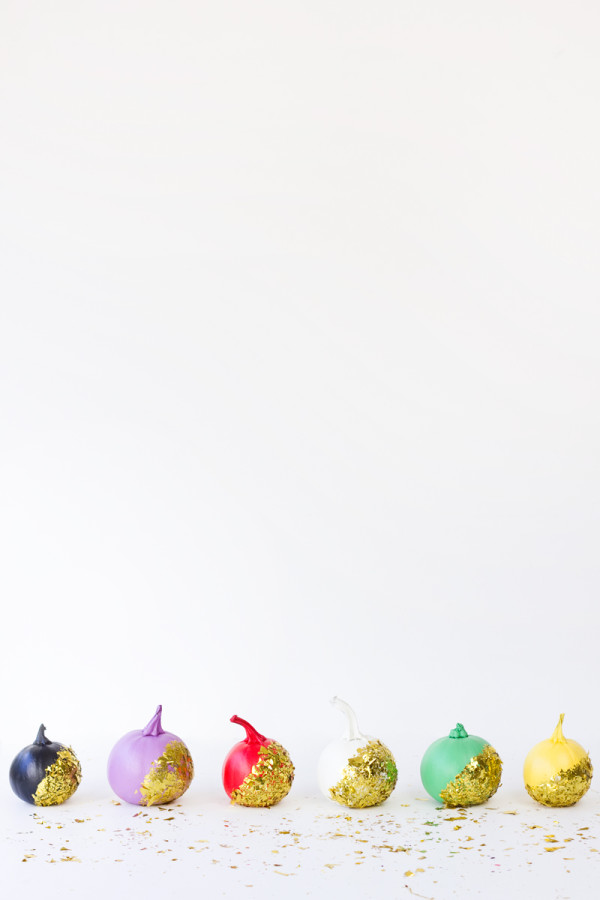 Bet ya never thought Halloween and gold confetti could go together! Proof…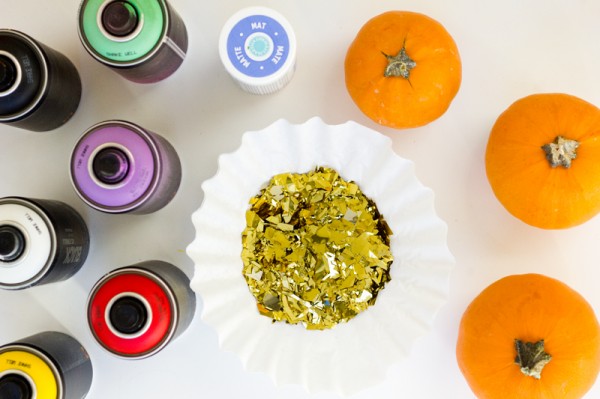 Pumpkins
Spray Paint
Decoupage Glue/Mod Podge
Confetti (I used gold foil confetti I bought from my local party store.)
Paint Brush
In a well ventilated area, spray paint your pumpkins. Let them dry completely according to the instructions on the can. Once dry, paint your decoupage glue onto the area you want to cover in confetti. Then sprinkle confetti overtop the glue-covered area until it's completely covered. Tap on the pumpkin to shake off any excess. Let dry. To seal it on, cover the confetti with another layer of decoupage glue and let dry again. Done!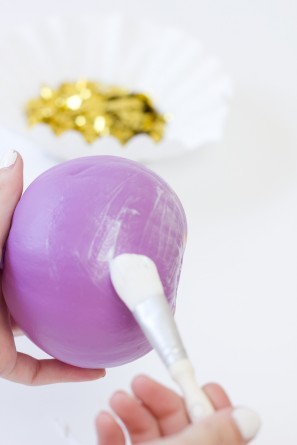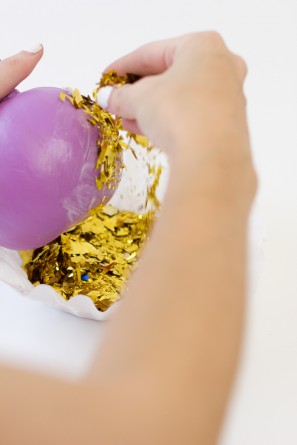 I had so much fun playing around with all these fancy colors. I actually think these could make a great Thanksgiving centerpiece too, in the right color palette!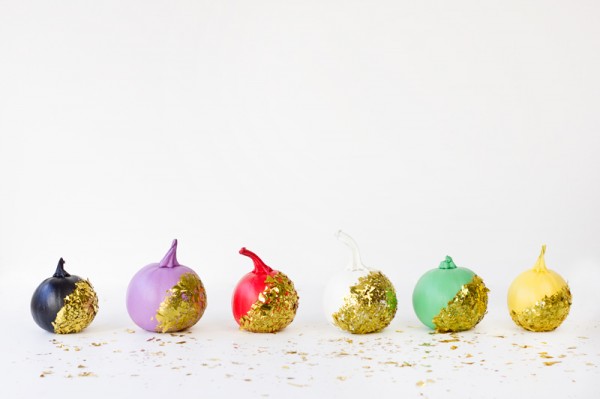 And I'm not quite sure how this photo happened below. I thought it would be fun to stack up some pumpkins, and somehow it just… stayed. MAGIC, I tell ya!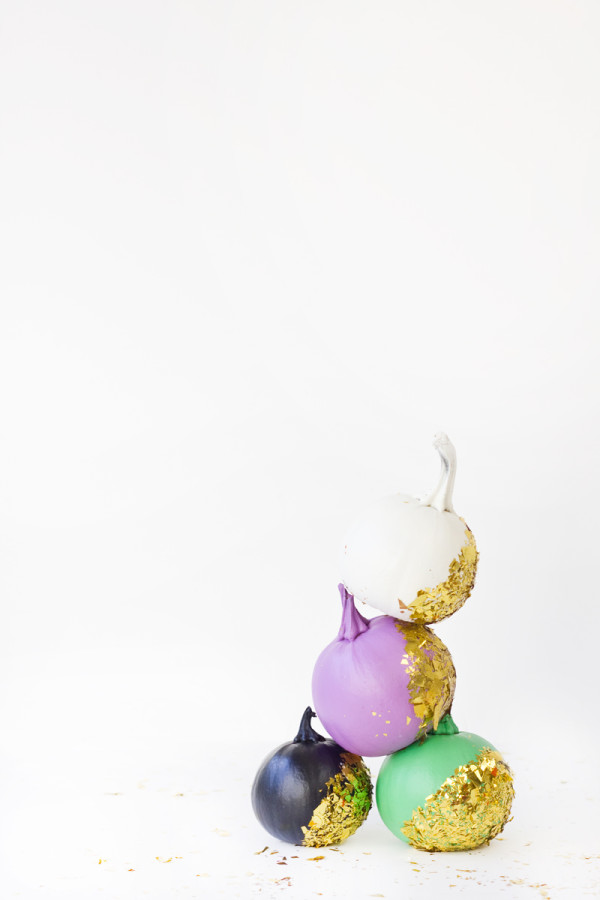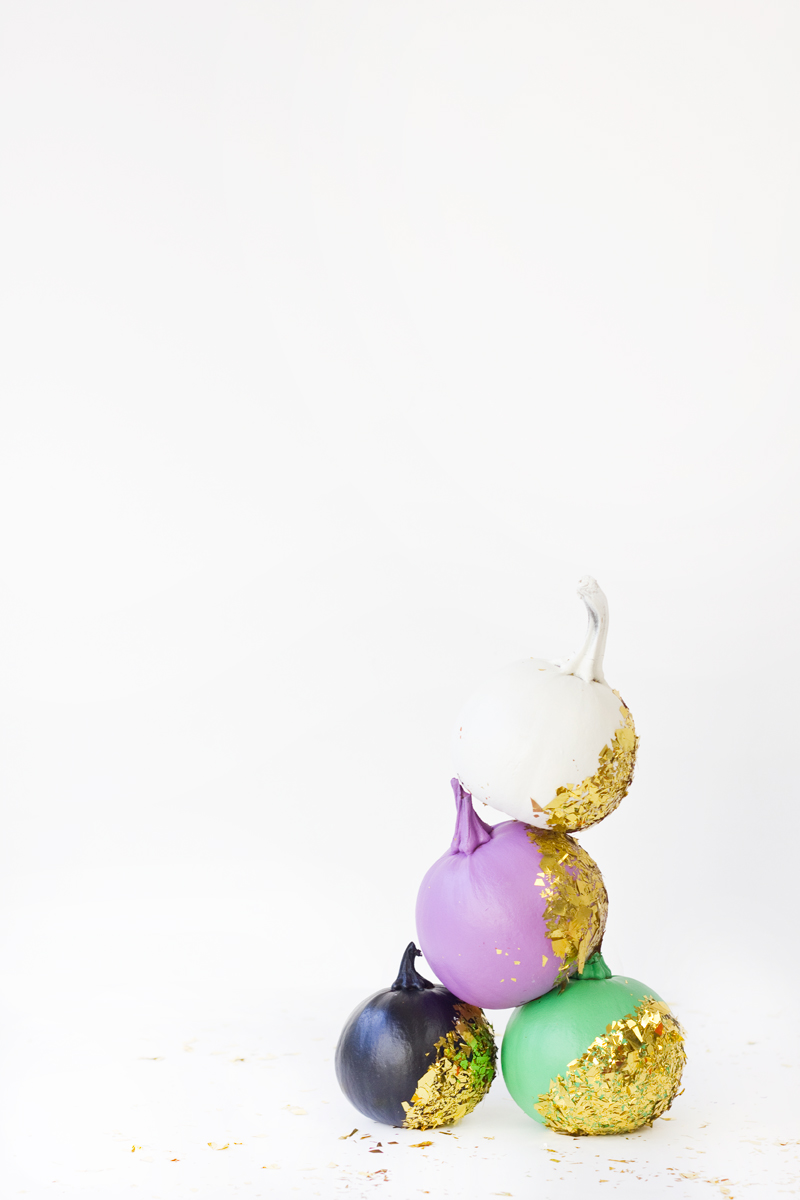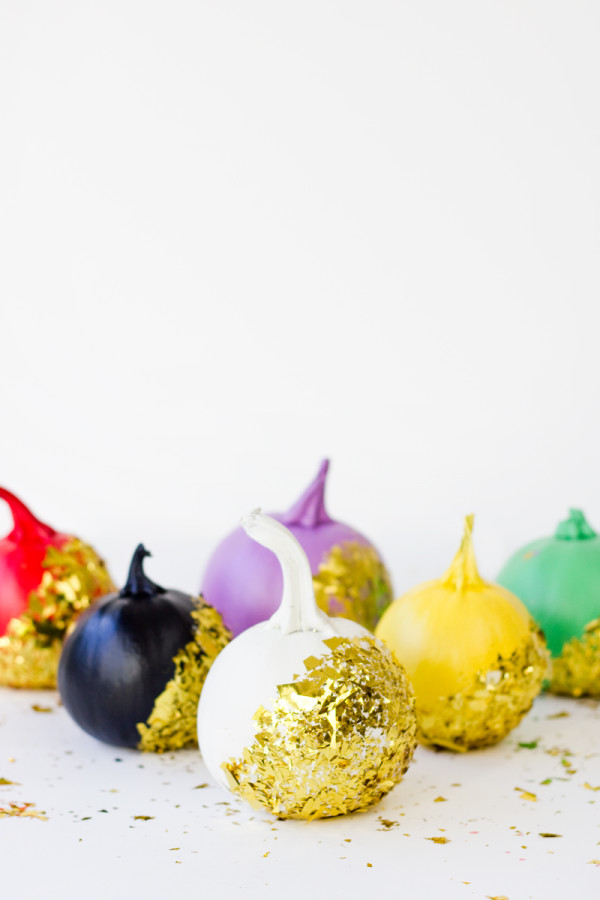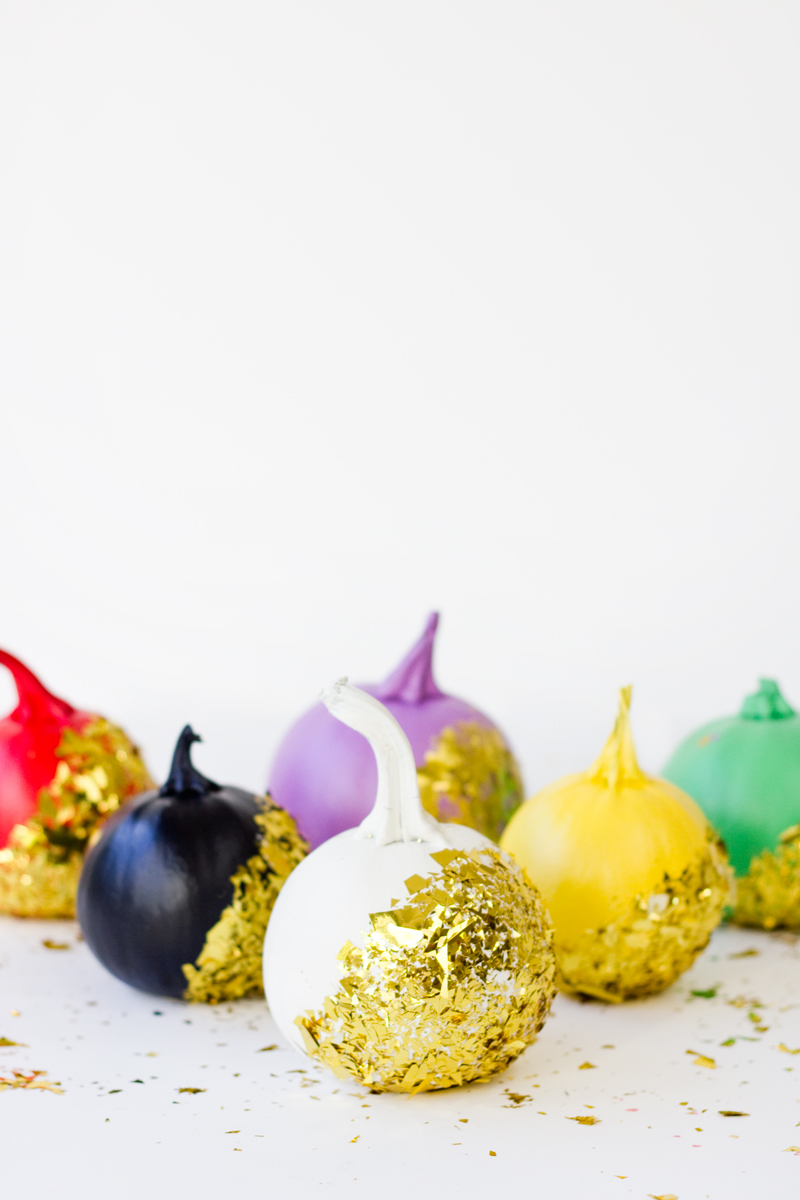 All Photos by Studio DIY
Could you imagine making giant versions of these!? Ooooh! Aaaah!
More confetti-filled projects right here, and more Halloween DIYs right over here!