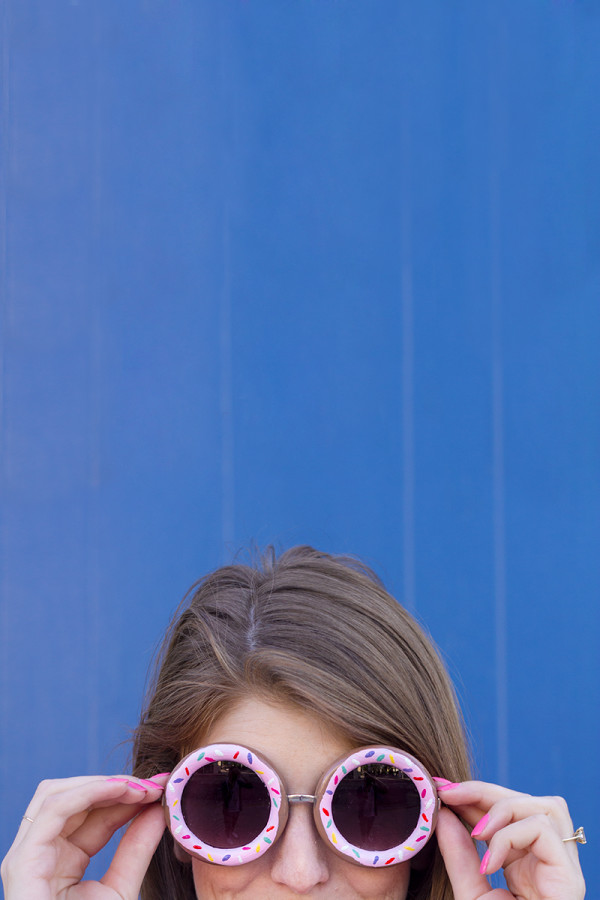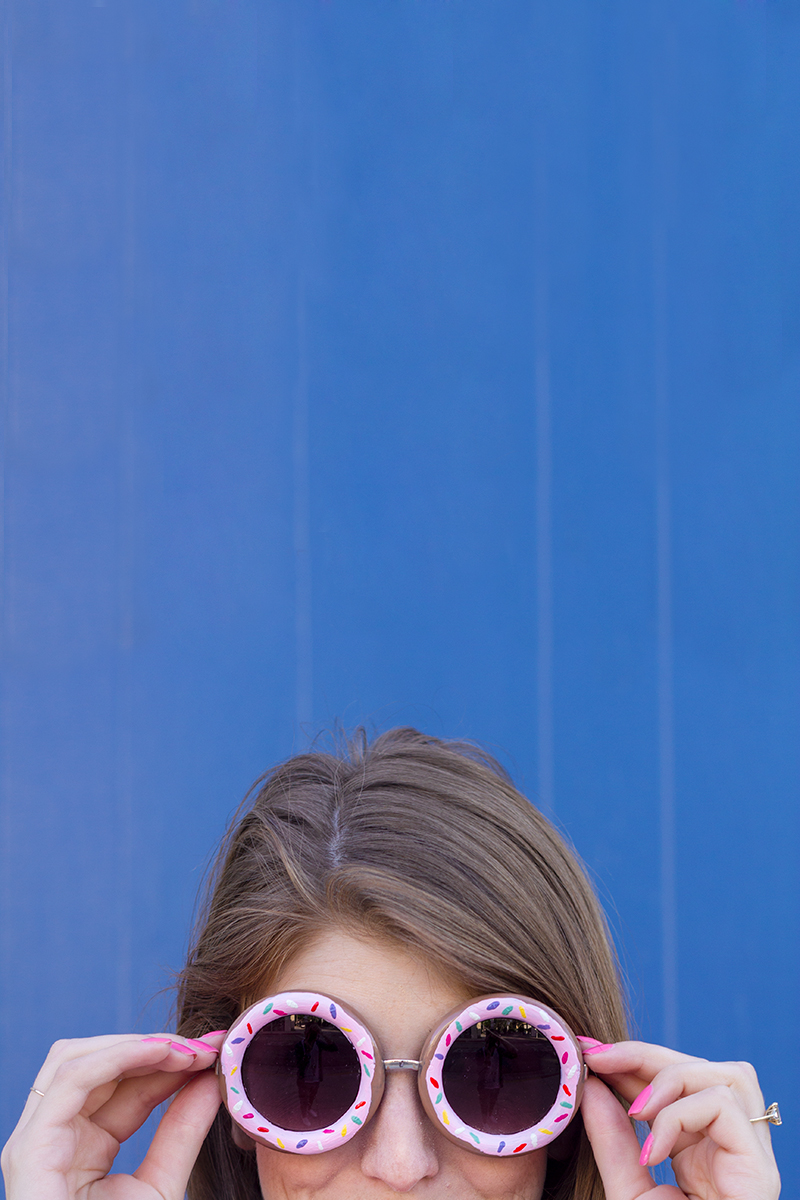 I think we can all acknowledge at this point that I can turn anything round into a donut. And today.. I've got my eye on the prize… literally. Donut sunglasses, folks! Because you can't scream your love for donuts any louder than wearing 'em smack on your face!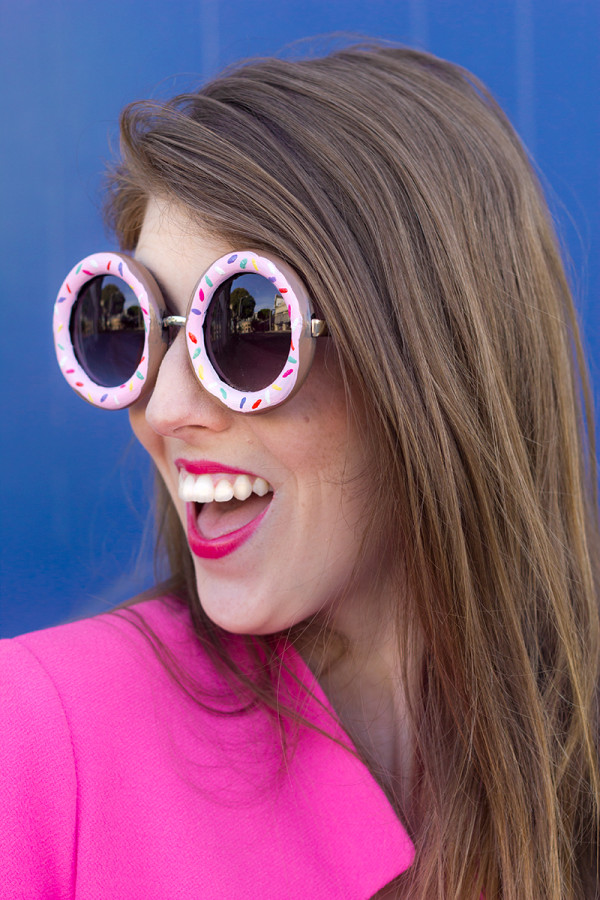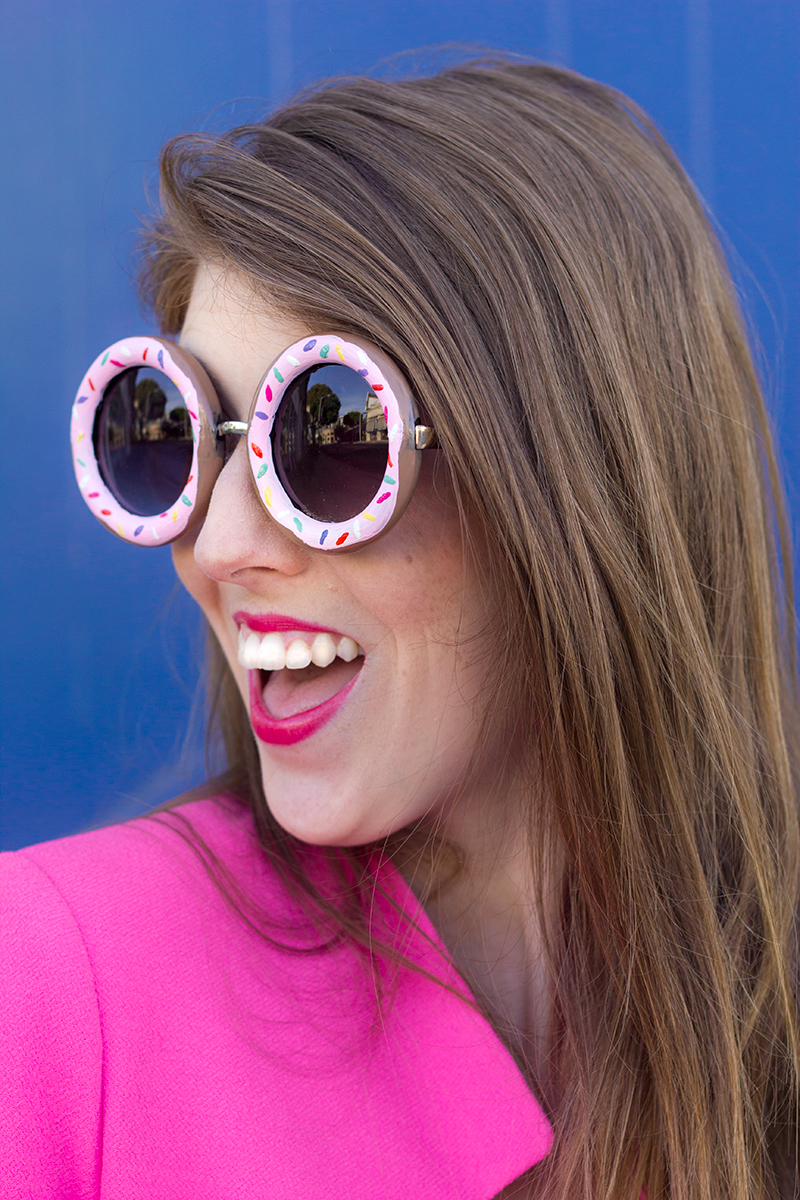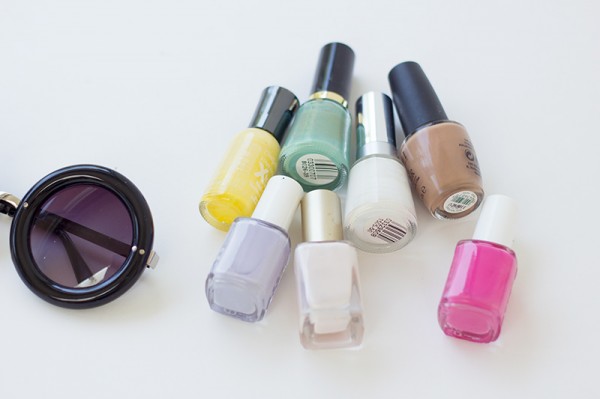 Round Sunglasses with a Wide Rim (I found these
and they are PERFECT for this!)
Nail Polish in Various Donut + Sprinkle Colors
Toothpicks (Optional)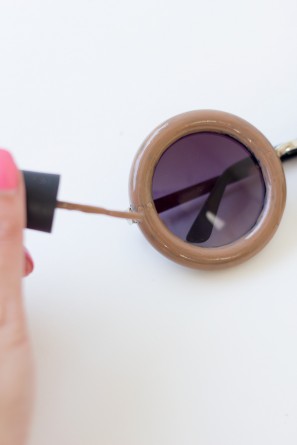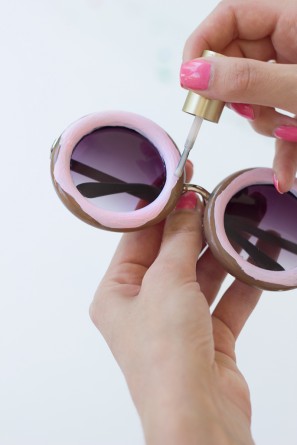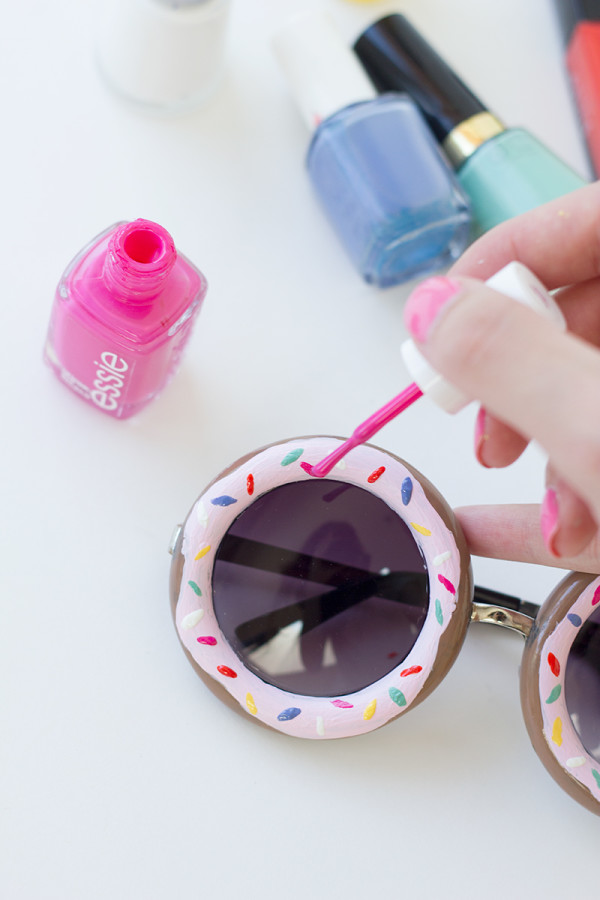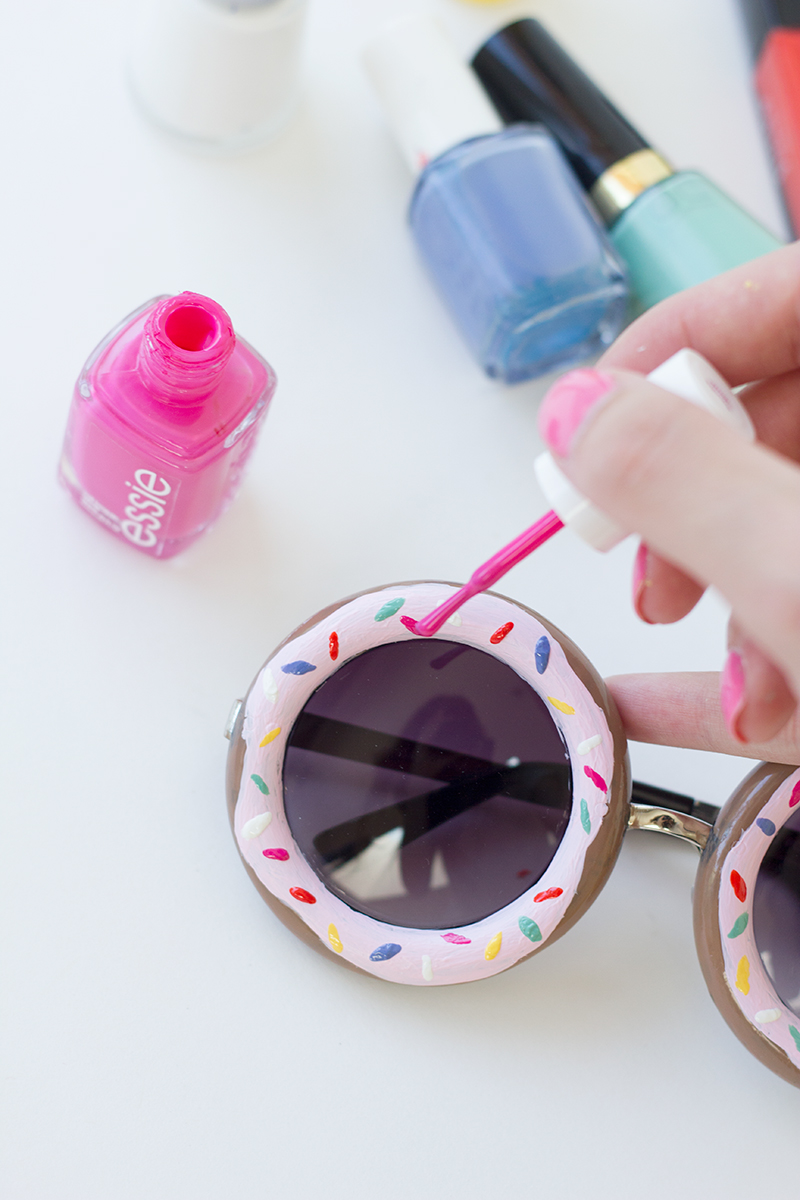 1. Paint the entire rim of your sunglasses with your donut color. I recommend doing two coats (drying inbetween), especially if you're covering up a black rim like these. Next, use your frosting color to paint on some frosting! Again, two coats might be necessary depending on your polish and color! Let dry.
2. Carefully paint on soem sprinkles. For some polishes, I found it easier to dip a toothpick in the polish and use that to make the sprinkles! Let dry.
So, what do you say? Do you dare to wear donut sunglasses!? There's now photographic evidence that I do! The question is… can I pull off the sunglasses and the hat together on Friday!? One more project headed your way tomorrow, folks!
And in the meantime, more donut DIYs right here!