Jeff and I were sitting around talking about things I could turn into donuts, as every normal couple does, and he casually goes "tires." And I was like, "This is why I'm marrying you." So I've officially taken my donut crafting to the next level and decided to give a whole new meaning to those donut spare tires for the perfect April Fools Day prank! I wish Jeff hadn't thought of this, because it would have been so much more fun to say "I got a flat, so I had to put the donut on…" and have him run out and see this. HA! Or, "I was doing donuts in the parking lot…" Oh the prank possibilities! Here's how to make it happen.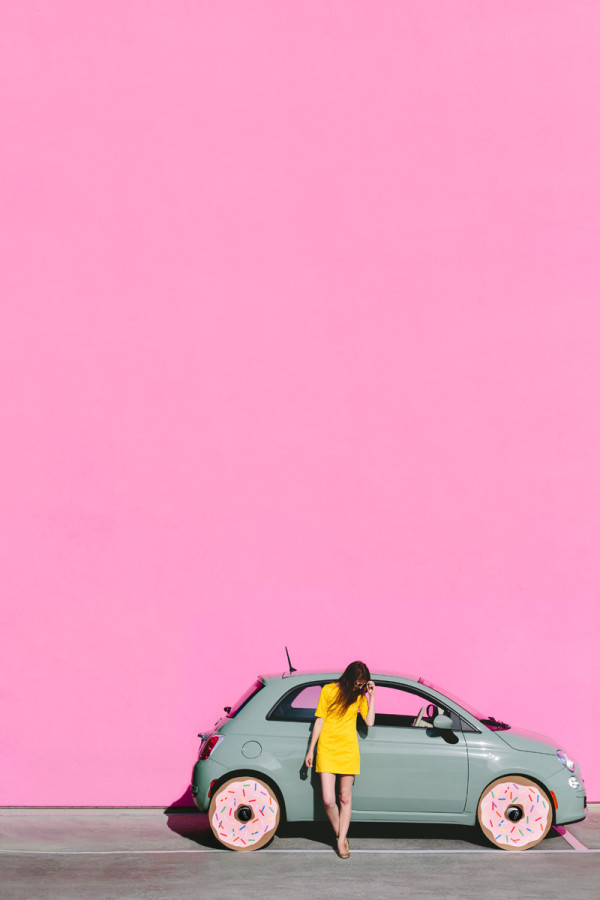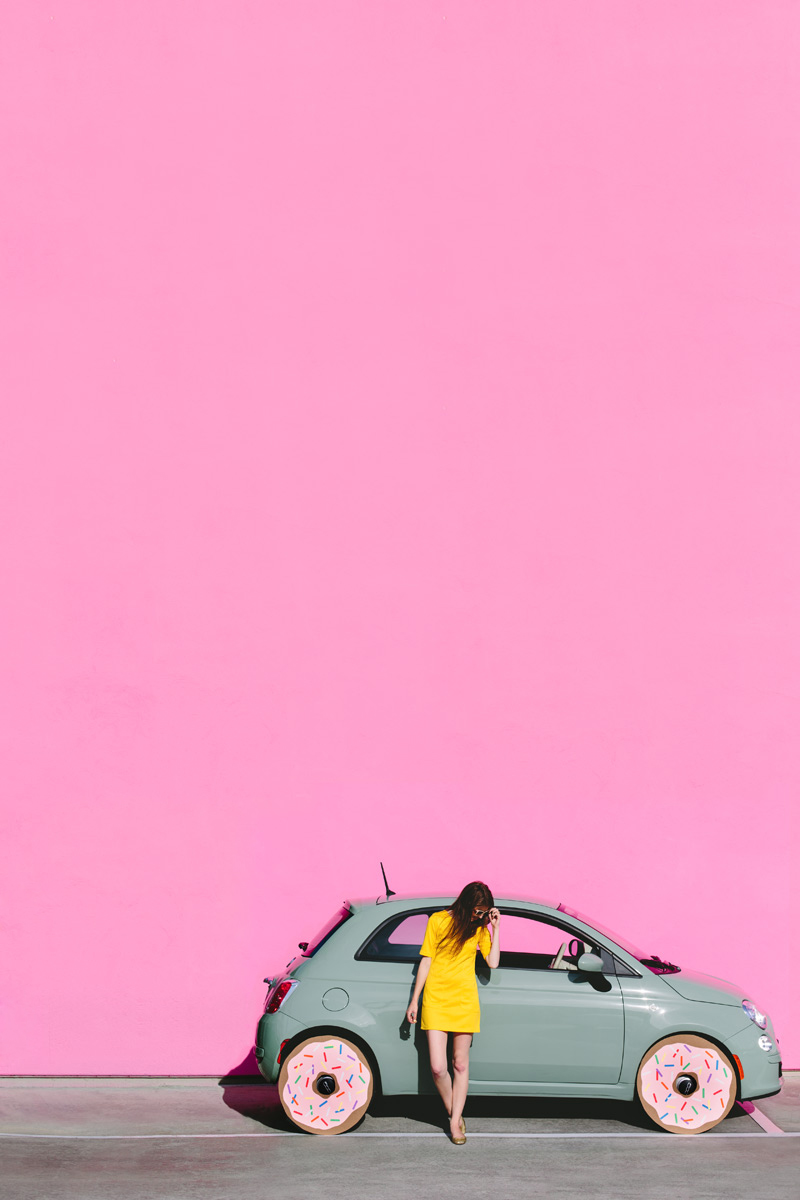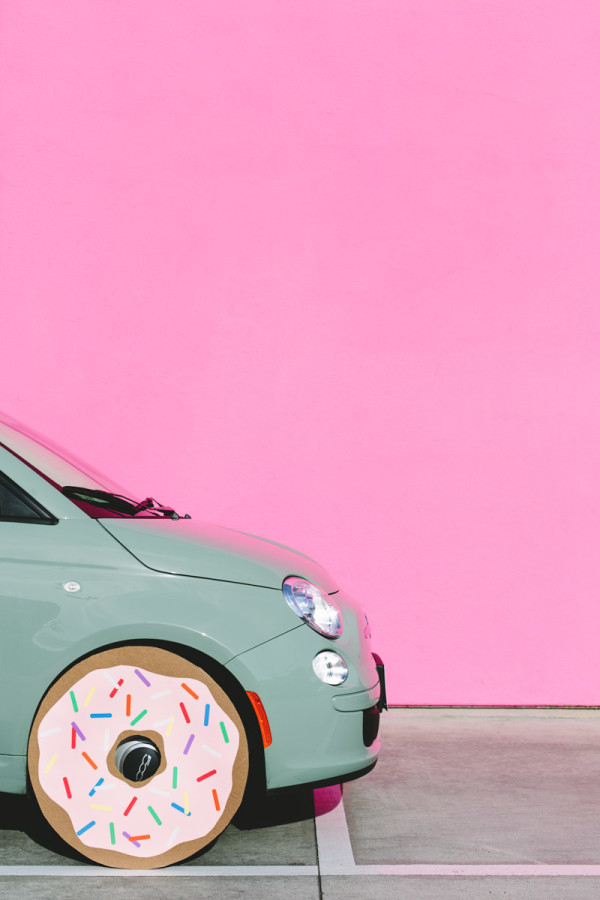 Ready!?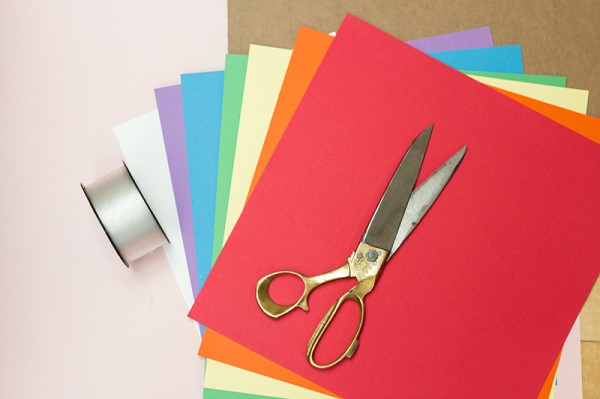 Cardboard (If I don't have a box I can re-use, I just buy cardboard sheets at Blick, my local art store, for $1.99.)
Large Sheets of Poster Board or Artist's Paper for the Frosting (I used one 20×30 sheet for each tire, they were about $2 each.)
Various Colors of Cardstock (Any scrap pieces will work, or grab a multipack at Target or the craft store.)
Scissors
Box Cutter (Not necessary but makes life WAY easier!)
Double-stick Tape or Glue
Fishing Line + Needle
Total Approximate Cost for Four Wheels: $14 or less!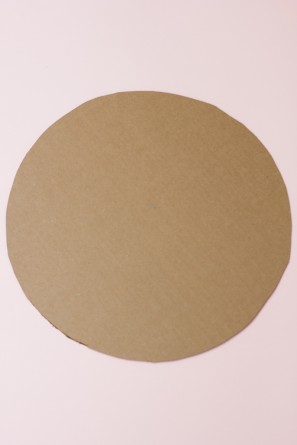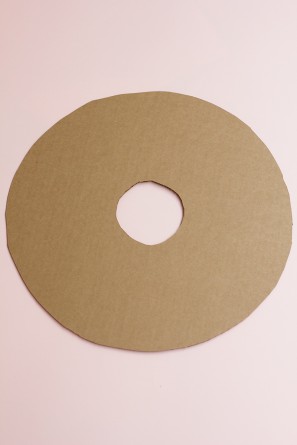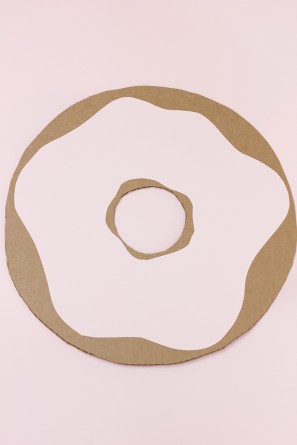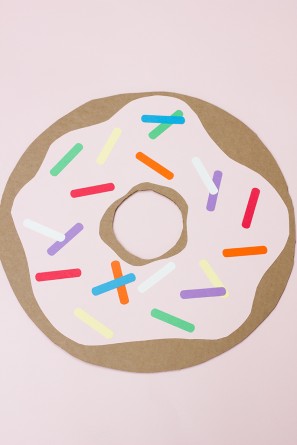 1. First you need to measure your tire. Or, if you are pulling this prank on someone who's car you don't have access too beforehand, do what I did and call the car dealer. This only works if they have the original car tires of course, but hey, it's a start! Fiat measured a tire in the shop for me and gave me the measurements! CHECK! Then draw out a circle of that size on your cardboard. Mine needed to be 24″ so I made a dot in the center of my cardboard, then took a ruler and made marks measuring 12″ all around the dot. Connect the lines with a pencil then use your box cutter to cut it out.
2. Cut a smaller circle out in the center to make the hole!
3. Now for the frosting! I recommend making a template with scrap paper/poster board, but if you want to go right for it go ahead! On your scrap paper, trace your donut then work within that to create a wavy frosting line. Cut it out and re-trace this onto your good paper and cut out.
4. Cut out sprinkles in whatever colors you desire. Then use double stick tape or a glue stick to attach your frosting to your donut, and then your sprinkles to your frosting! Repeat three more times for all four tires!
5. Use fishing line to attach to your tires. The easiest way is to use a needle to string fishing line through your donut on each side, then slip the line through your rim and tie. All rims are obviously different, and this was very easy to do with the fiat. Can't promise for each and every rim out there, but I trust you can get creative!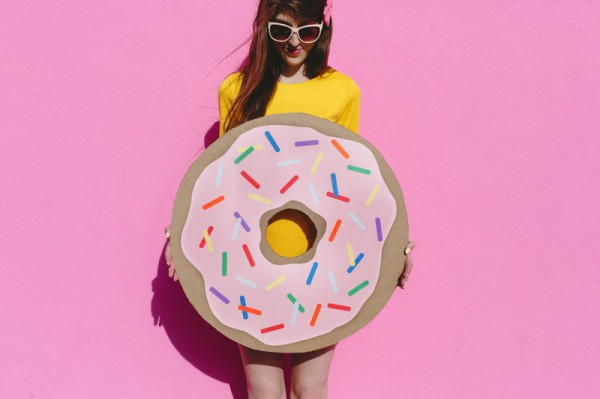 "Honey, I don't think I put the donut on right… can you check it?"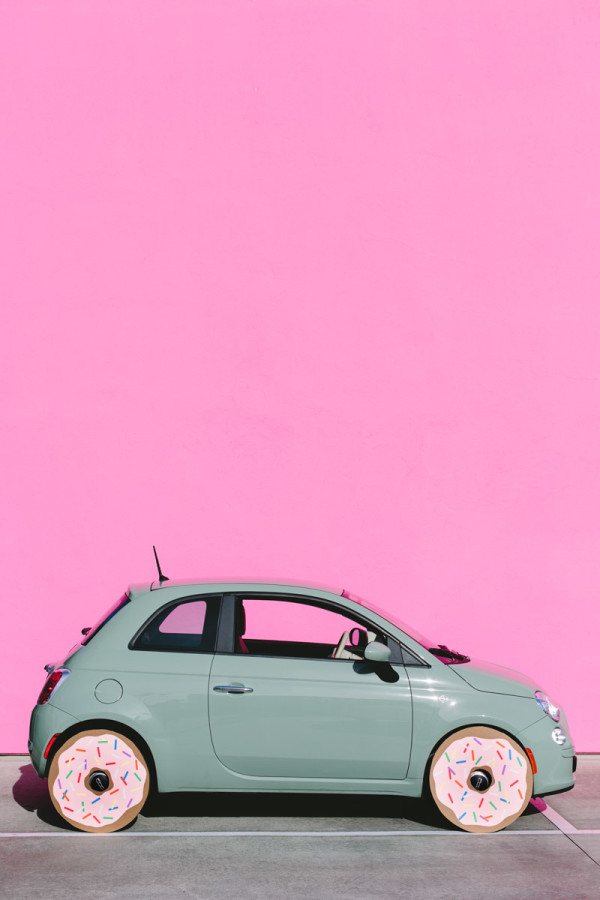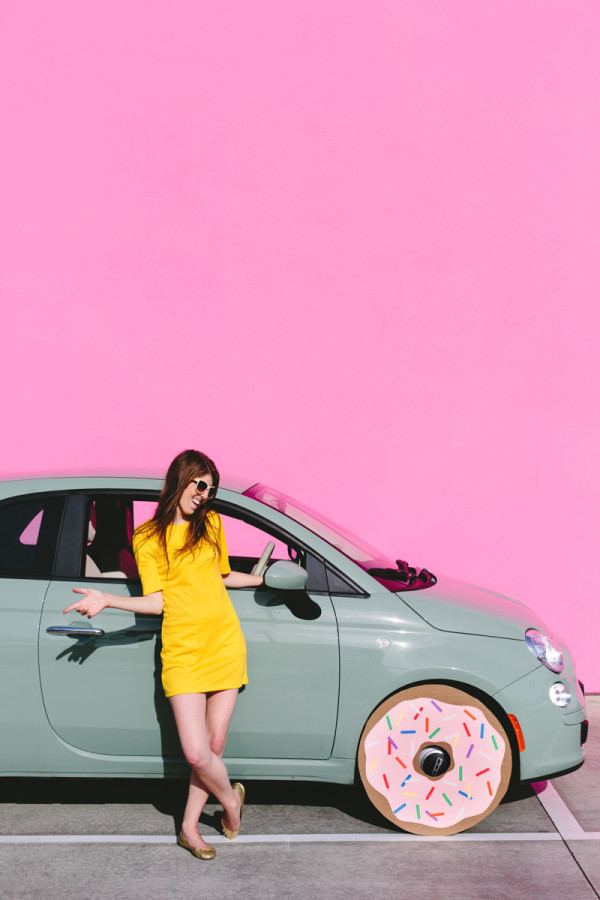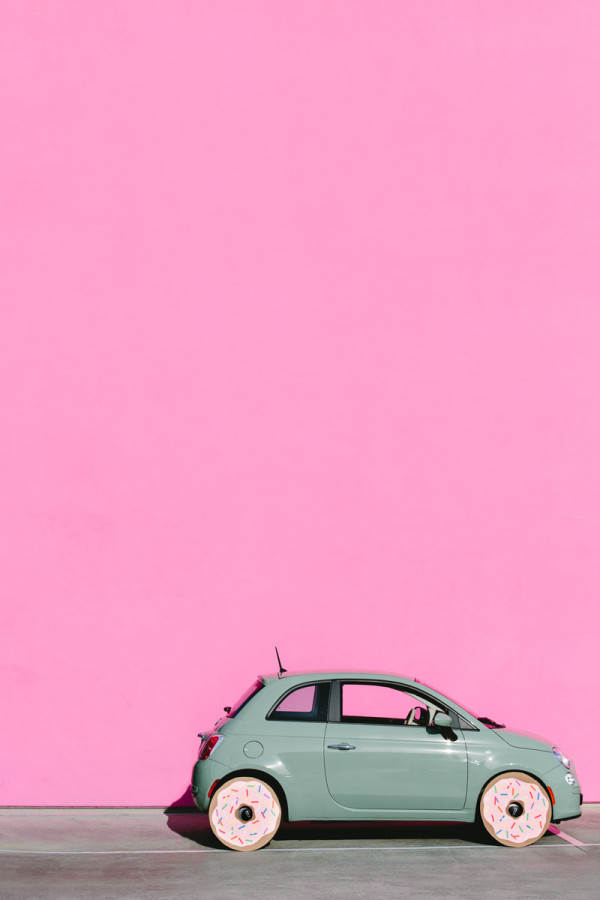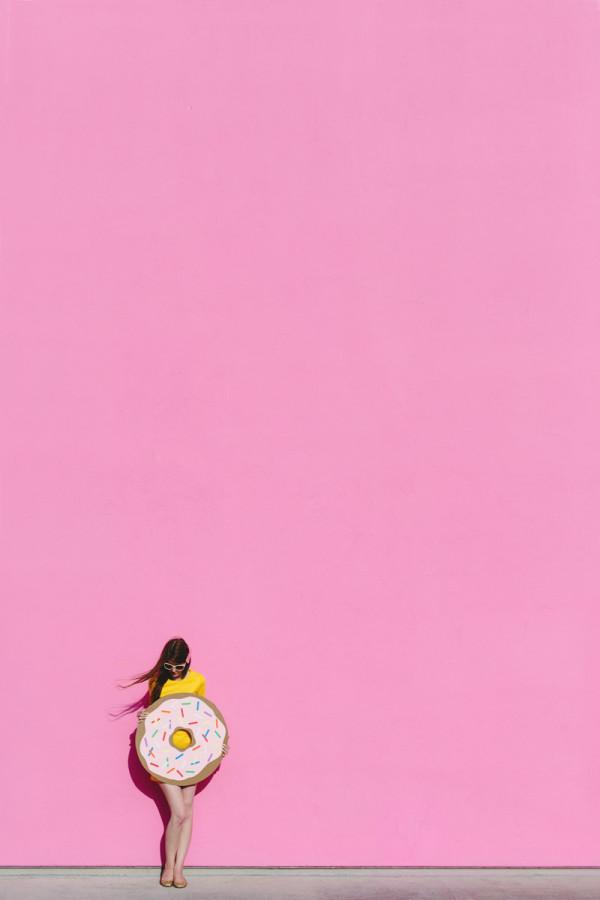 Step by Step Photos by Studio DIY, All Other Photos by Mary Costa Photography
And there you have it. The donut project to end all donut projects. I think this will mark the end of my donut career here on Studio DIY. It's been a good run.
APRIL FOOLS!
For more donut projects, head here.
*I'm sure this goes without saying, but please don't actually drive your car with these on it. They are for decorative prank purposes only!
**HUGE thank you to Megan for loaning us her amazing little Fiat!!