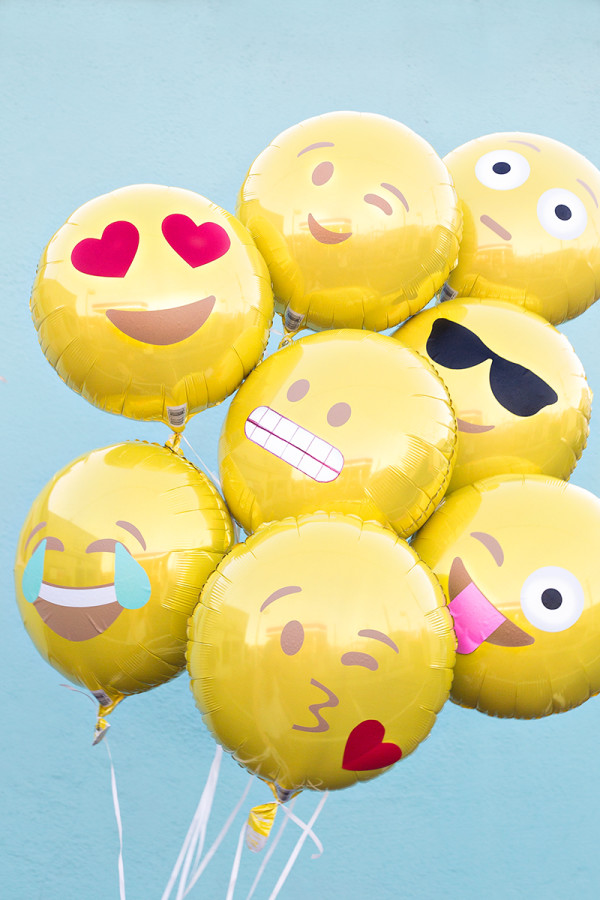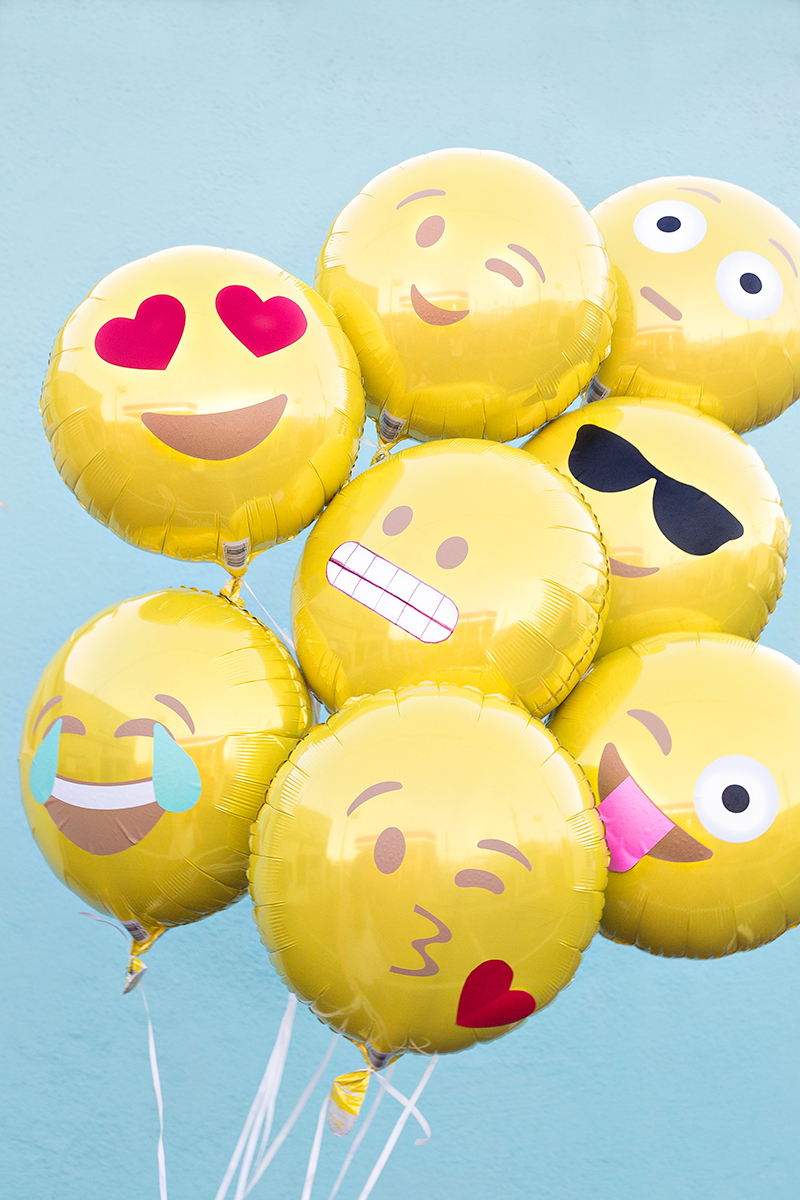 So I was totally keeping a secret from you when I wrote this post about the emoji dancing girls. The real reason I was down in the party/piñata district the day I found those fairies was to find some balloons to make these EMOJI BALLOONS!!! Of course, it was a Sunday and the balloon store was closed, but I finally got my hands on some yellow balloons and turned them all sorts of expressive. I picked my fave and most used faces but you can do it with any of them, for any occasion! Or you could just make all of them and win the "Most Awesome Person of All Time" award. I'm obsessed with these guys. Like, they are still living in my car obsessed because I don't want to pop them and Jeff won't let them back in the house.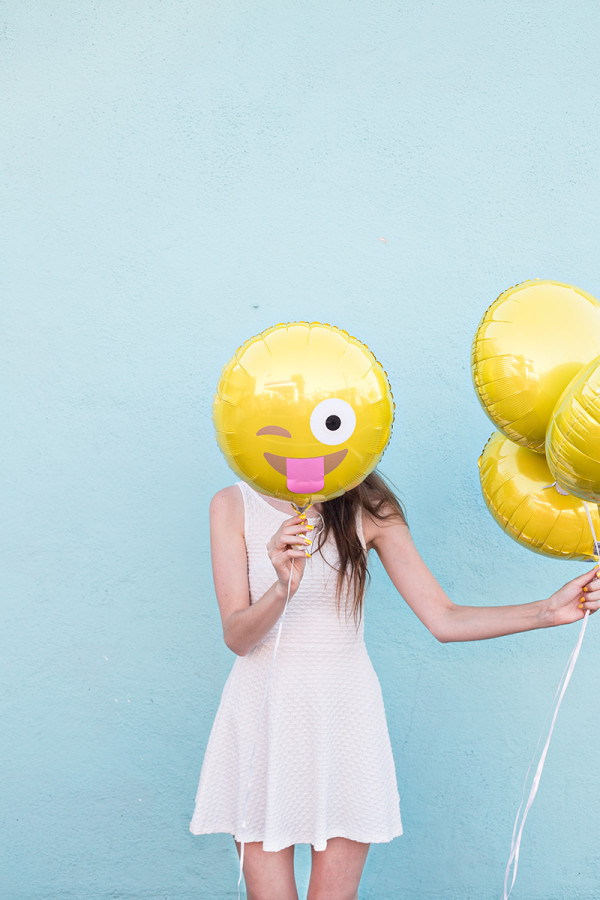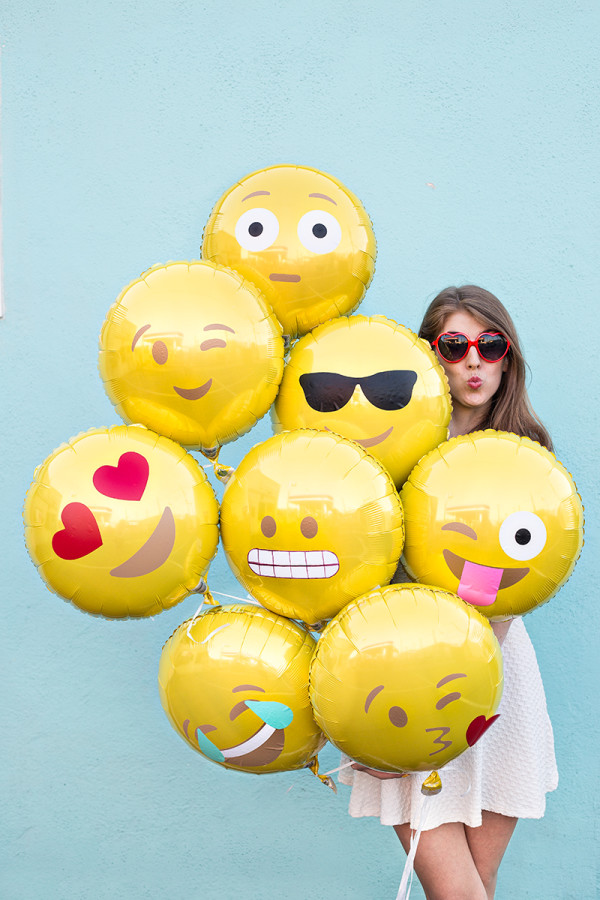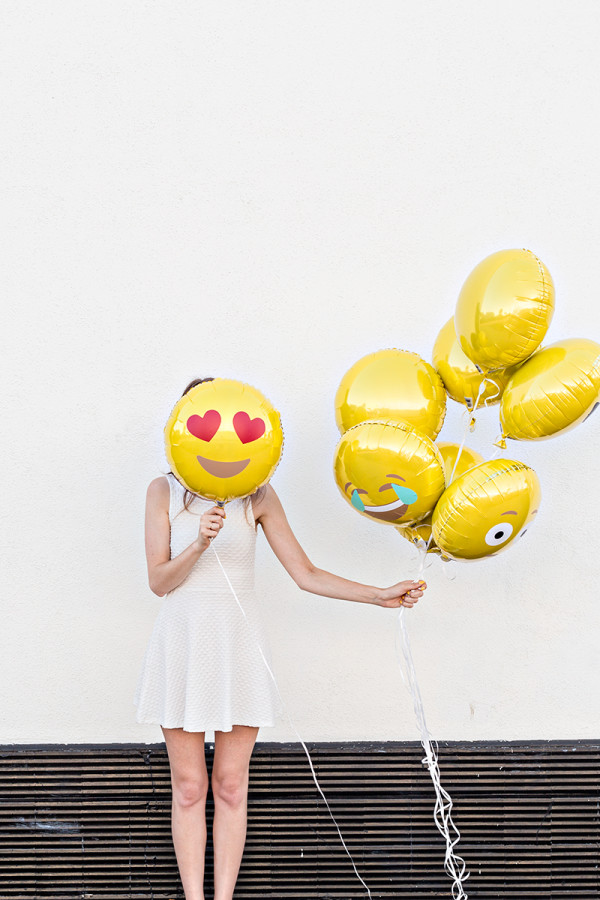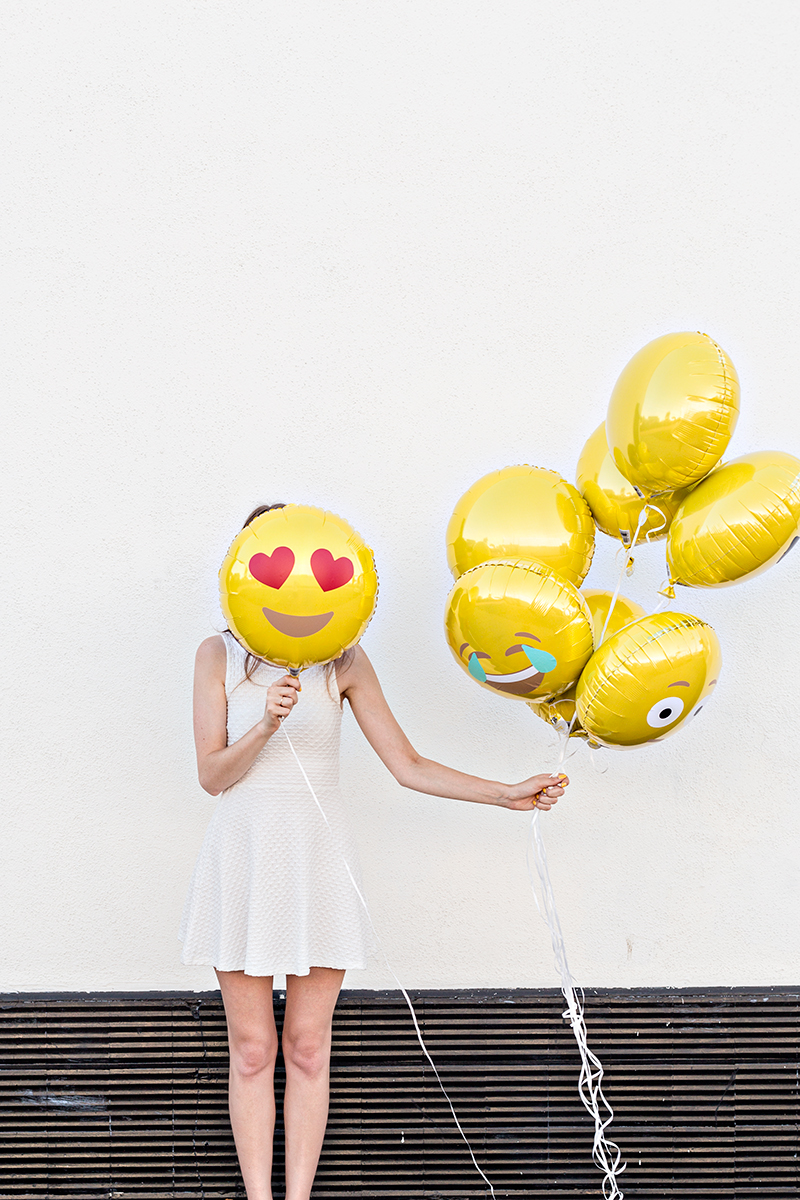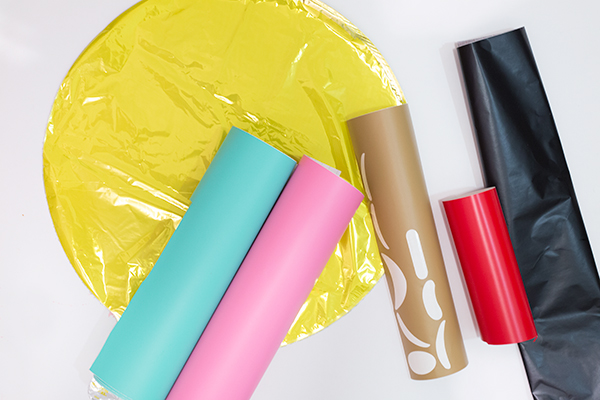 After popular demand, we now sell these emoji balloons! Shop them here!
Yellow Mylar Balloons (Filled with Helium)
Vinyl (I used black, red, white, tan and aqua/teal! You could also use colored paper and glue dots!)
Scissors or a Cutting Machine (I used my Cricut Explore™!)
1. Blow up your balloons with helium and tie with a string!
2. Decide on what faces you want to make. There's so many ways to do this. I recommend pulling up a larger version of the face in a search online so you can see the details while you sketch it out. You can also trace it if you prefer. I used Illustrator to draw mine and then uploaded them to Cricut Design Space and cut them out with my machine. If you freehand yours, just cut out with scissors.
3. Peel the vinyl off the backing and begin adhering to your balloon as desired. If you have a very large piece of vinyl, it can be hard to get it to go completely smooth, but nobody is going to look at the little blips when it's a giant smiling emoji! I recommend starting with whatever pieces go in the center of the balloon (in this case, it was the heart eyes).
4. Add the rest of the pieces of the face. Make sure you don't make the vinyl pieces TOO large or they could weigh down the balloons.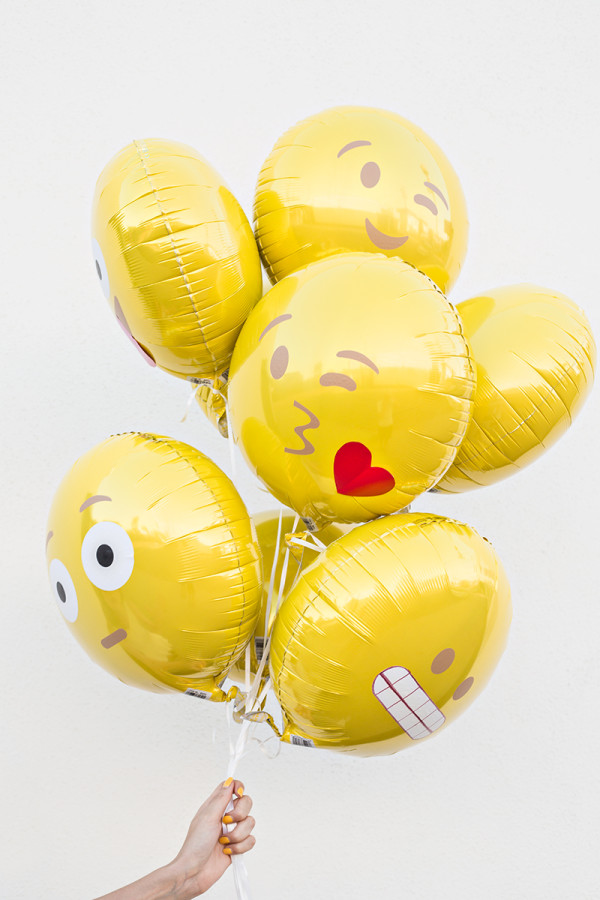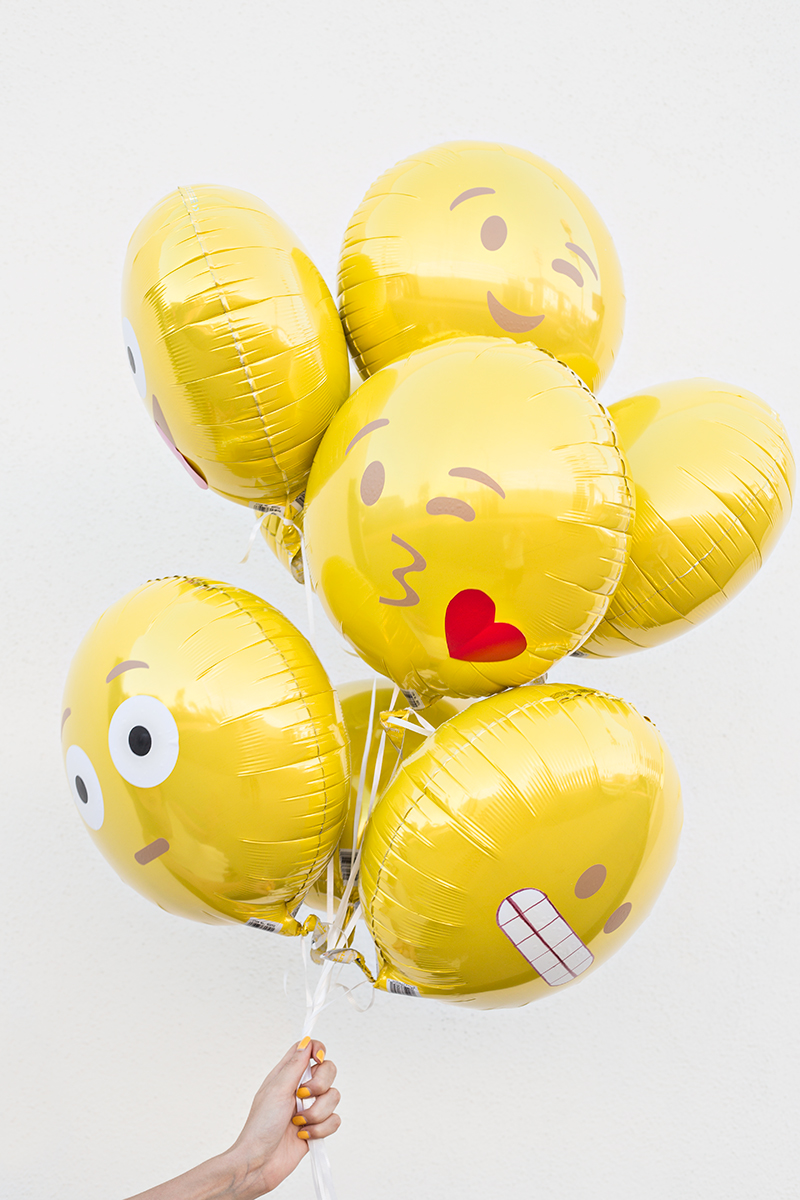 That's it! MAKE ALL THE FACES NOW!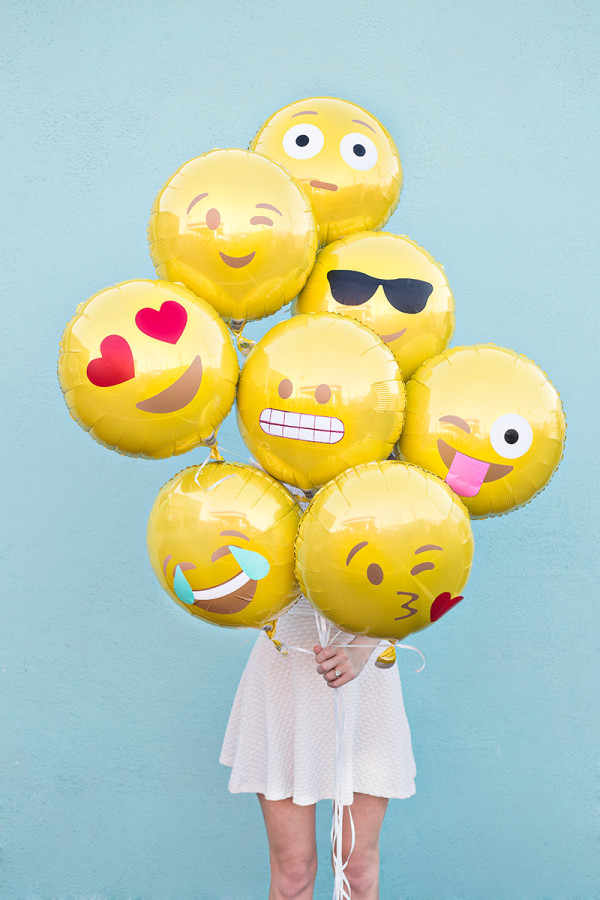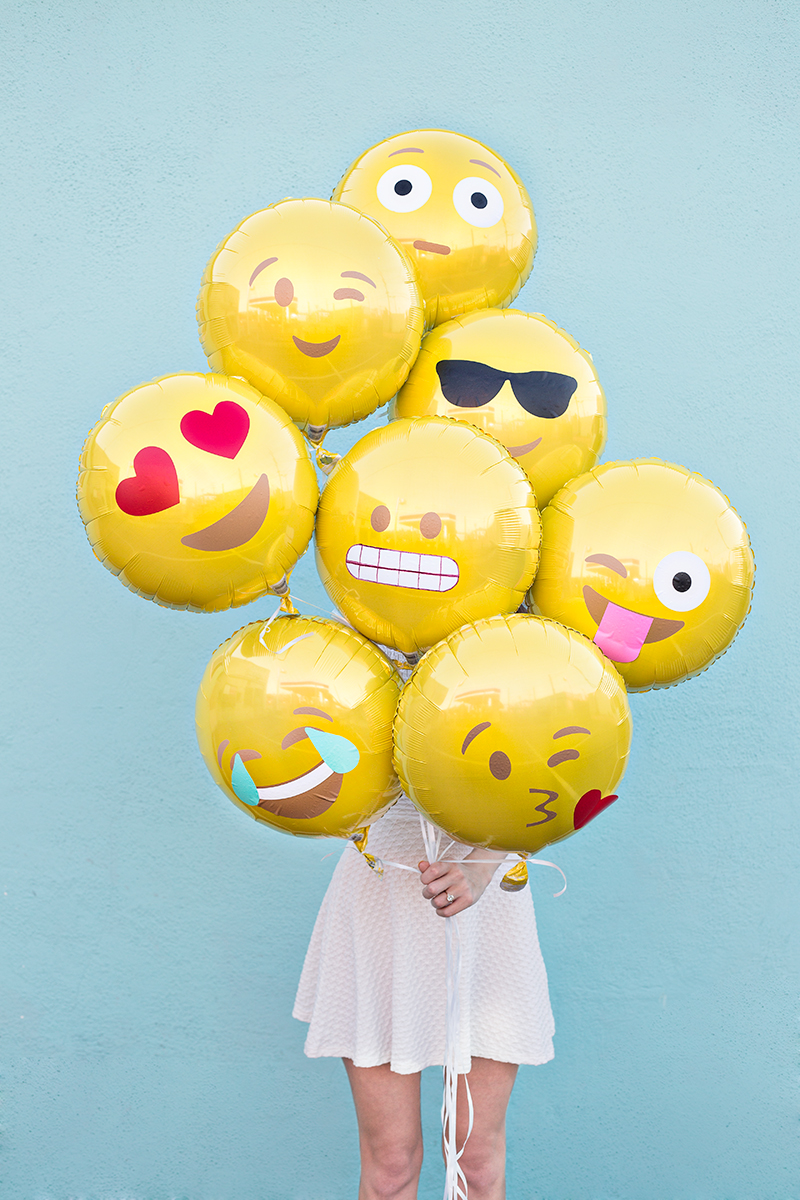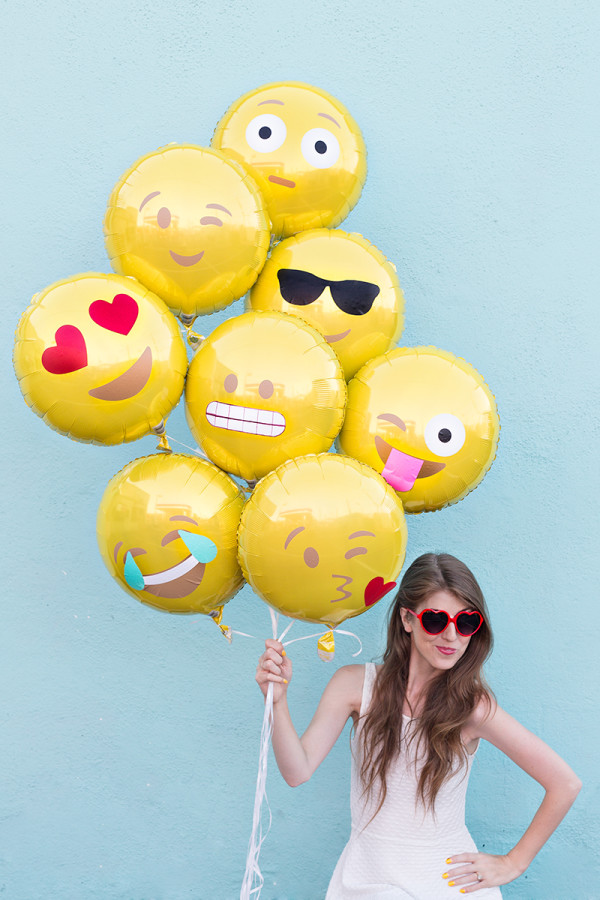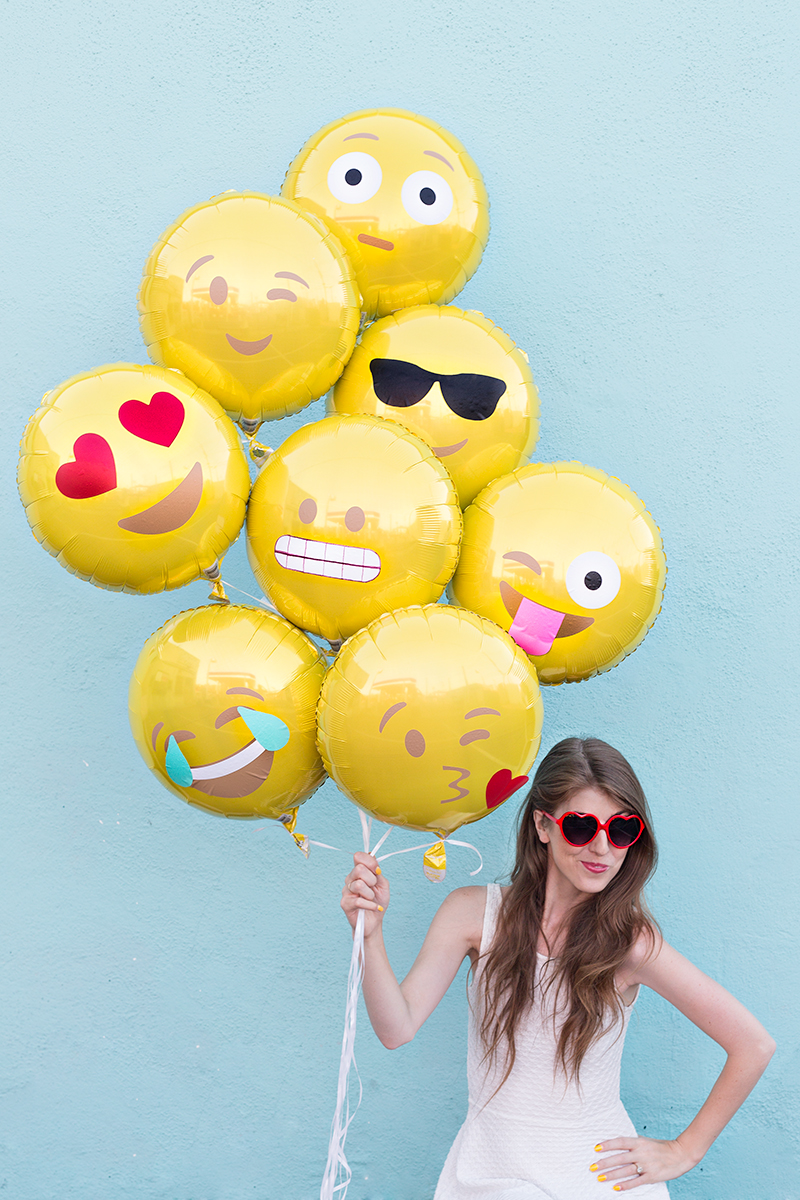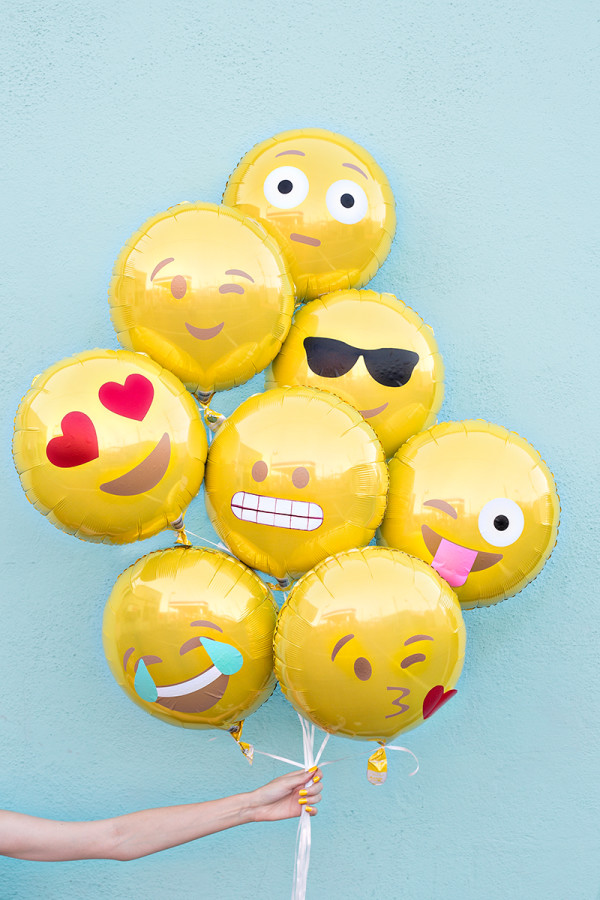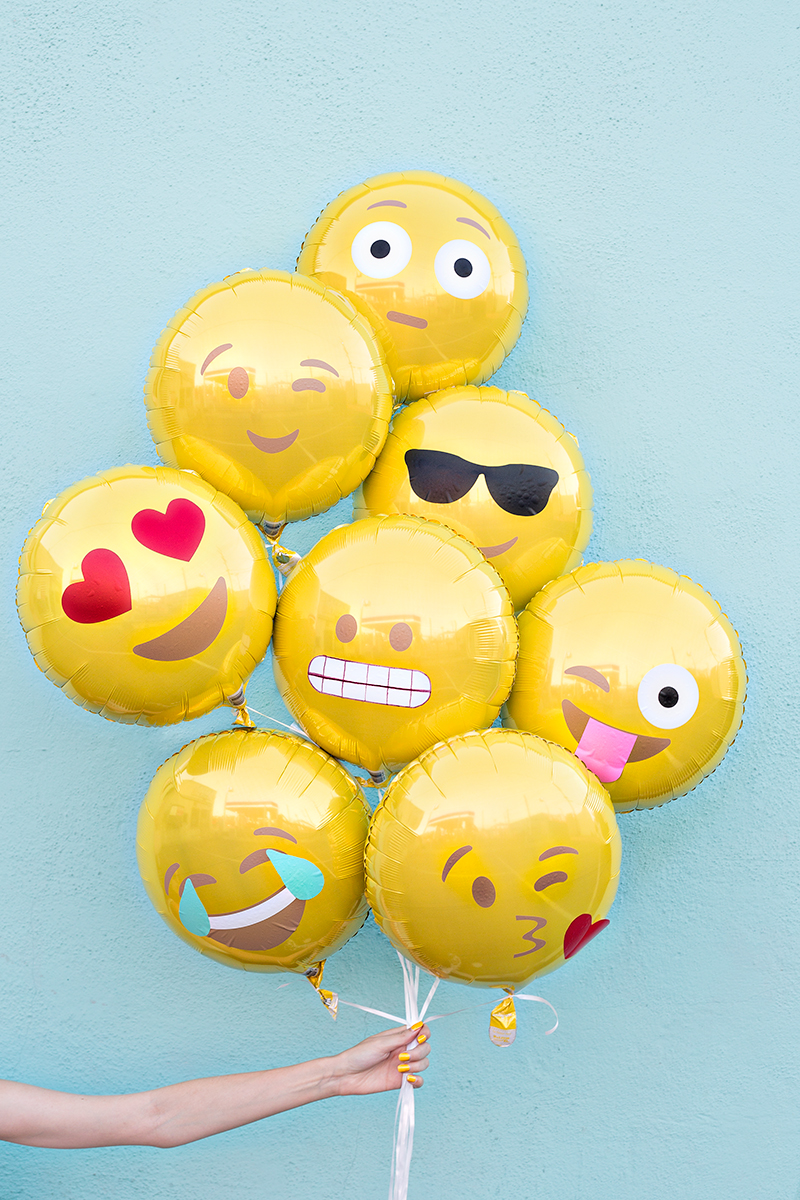 All Photos by Jeff Mindell for Studio DIY
So tell me, what's your favorite emoji face? I know you have one (or eight)!!
Remember, if you don't want to DIY them, you can get them in our shop! Gang's all here- Blushing Emoji, Cry Laughing Emoji, Heart Eyes Emoji, Kissy Face Emoji, and Winking Emoji!
For more balloon DIYs, click here.