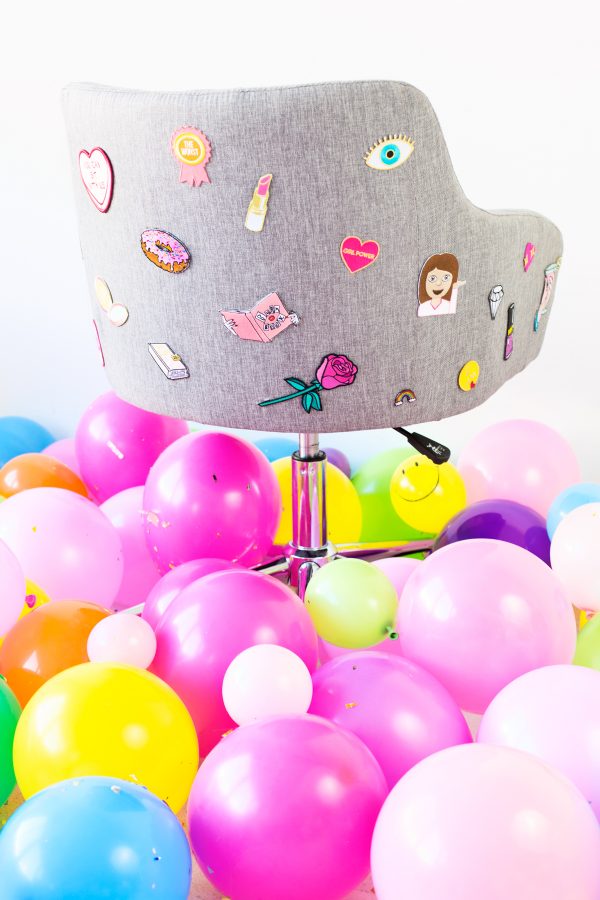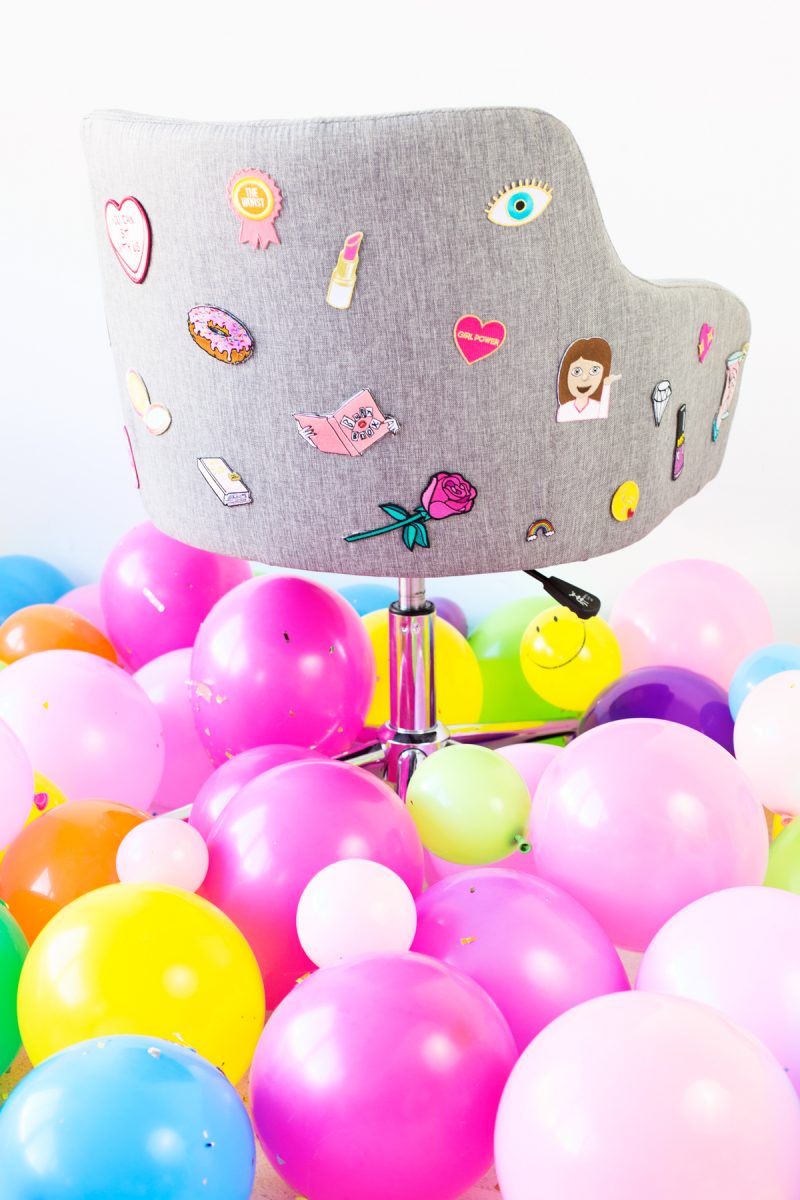 In my senior year high school English class, we were asked to write a poem. I was the ONLY ONE who wrote a poem that rhymed. HAHAAAHA! I will never forget that. I just LOVE a rhyme, you guys. I also am just not a poet and… apparently didn't realize that poems that didn't rhyme were a thing? (I feel you judging me!) The teacher was all, "Um… good use of rhyming, Kelly."
Well. LET IT BE KNOWN that my rhyming skills have come in handy for this here post. I bring you… the flair chair! Brought to you by my deep love of rhymes circa 2007 and the amazing patch collection we have thanks to so many of you! If you're headed back to college… your dorm NEEDS this. If you're bossin' it up at work… your office NEEDS this. GO!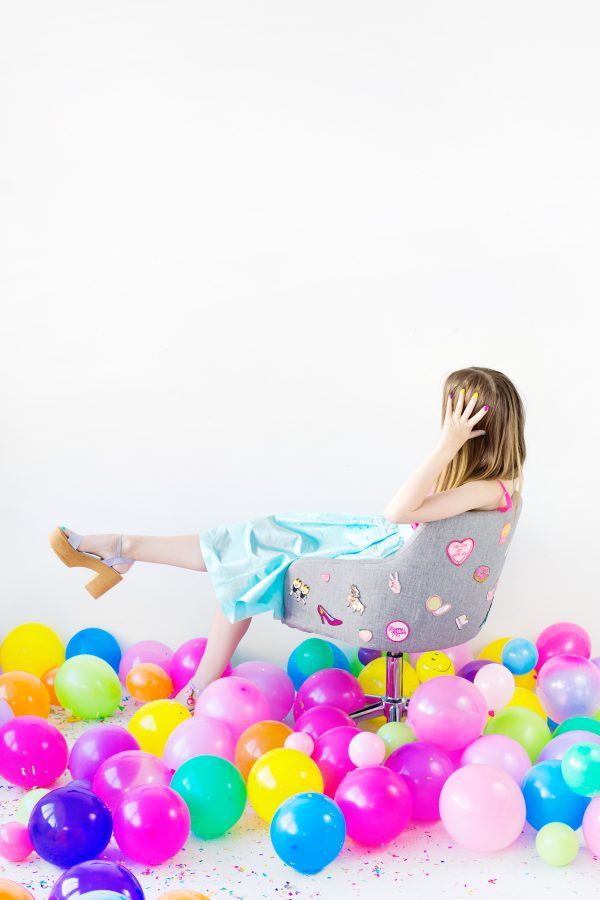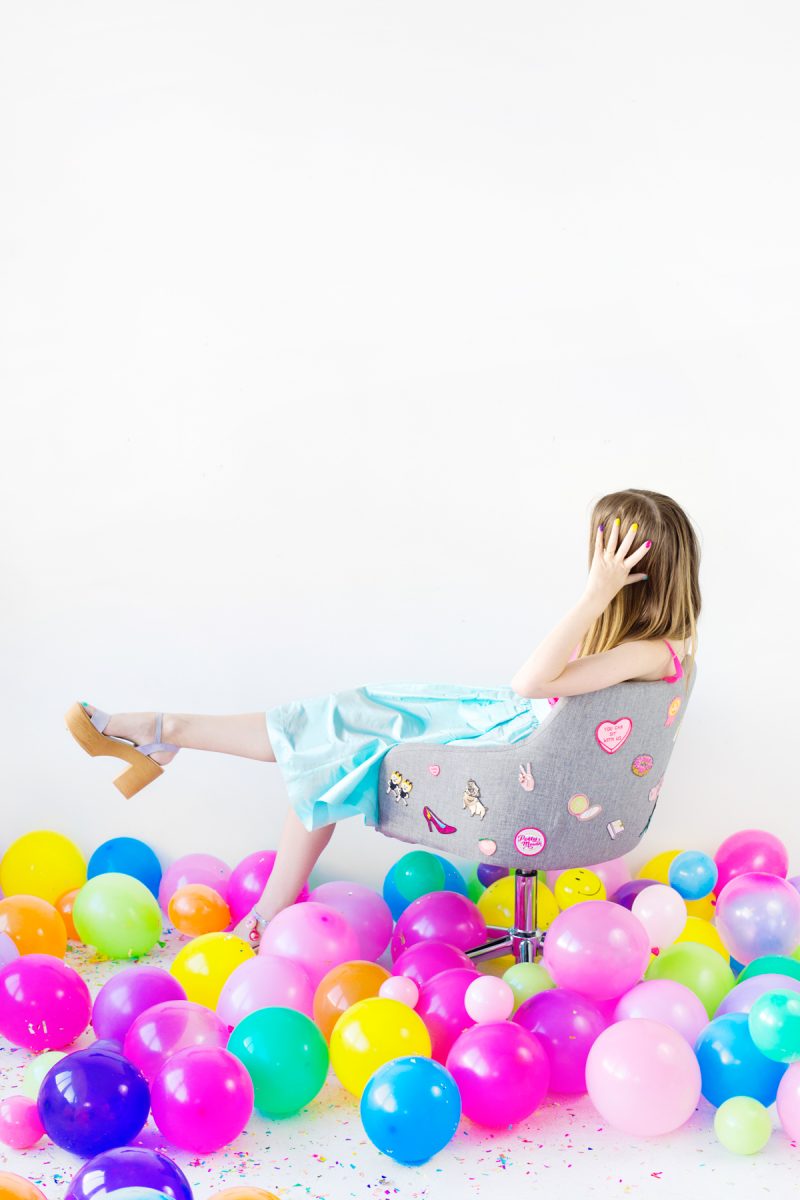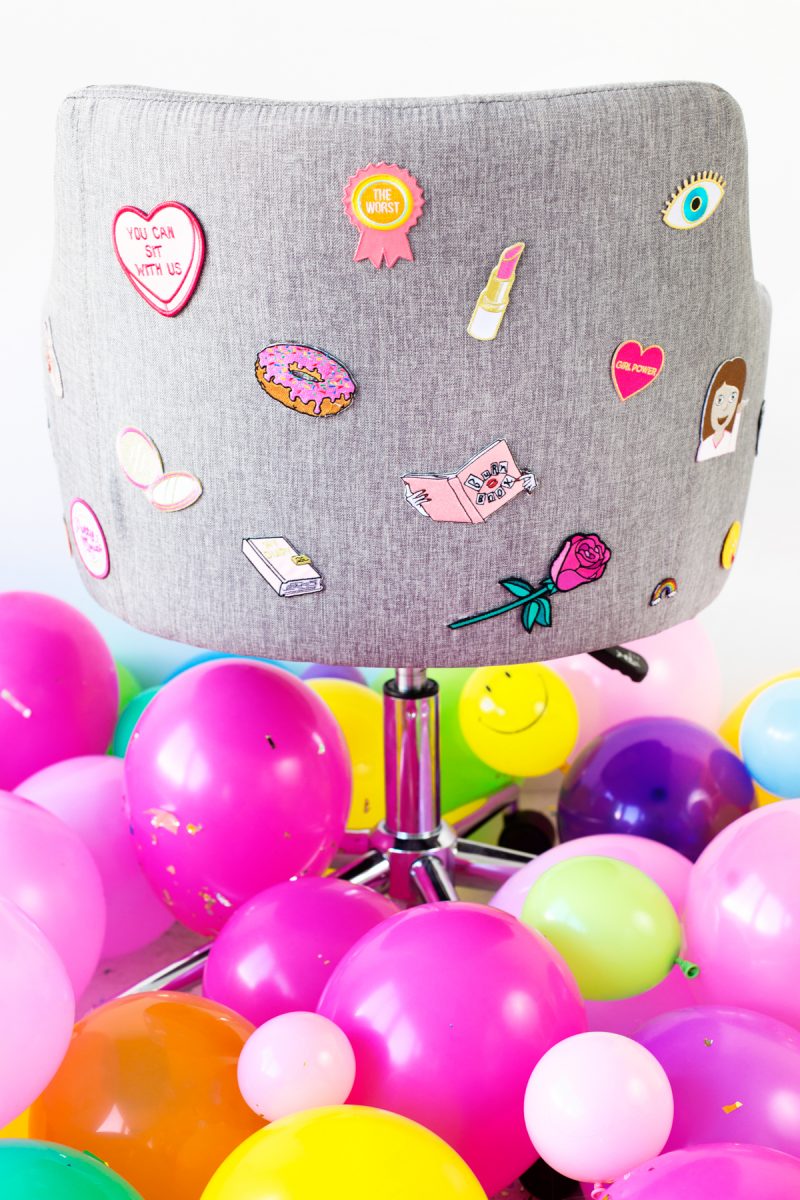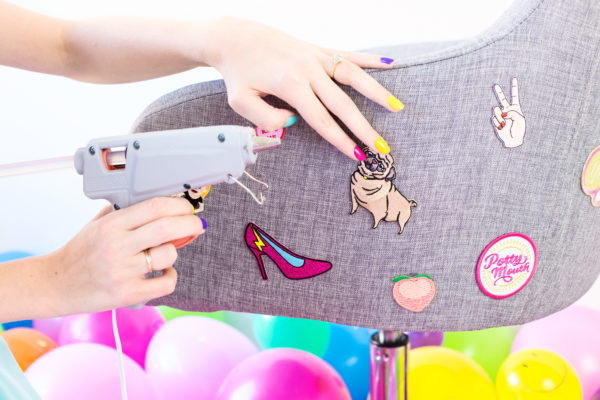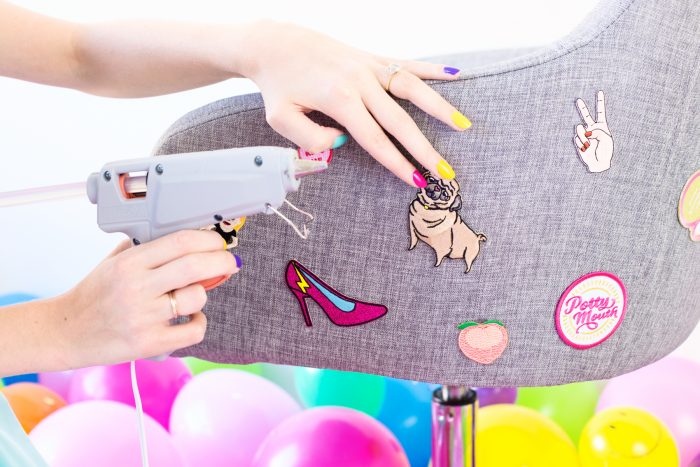 DIY Flair Chair
Total Time: 30-60 Minutes
Supplies
Upholstered Office Chair
Patches (See bottom of the post for sources!)
Hot Glue or E6000 Glue (We tested both, and both worked! Hot glue dries faster, E6000 is known for it's crazy durability!)
Directions
1. Select the patches you want to use and make a rough plan for where you want them to be on the chair. If you have any that are larger, decide where those will go first and fill in with the smaller ones later.
2. Cover the back of each patch with glue and adhere to the chair. If using E6000, hold the patch on the chair for 30-60 seconds to make sure it adheres. Let dry completely.
3. Continue covering the chair as desired! You can also treat it like a jean jacket and add patches as you go! That's what we did!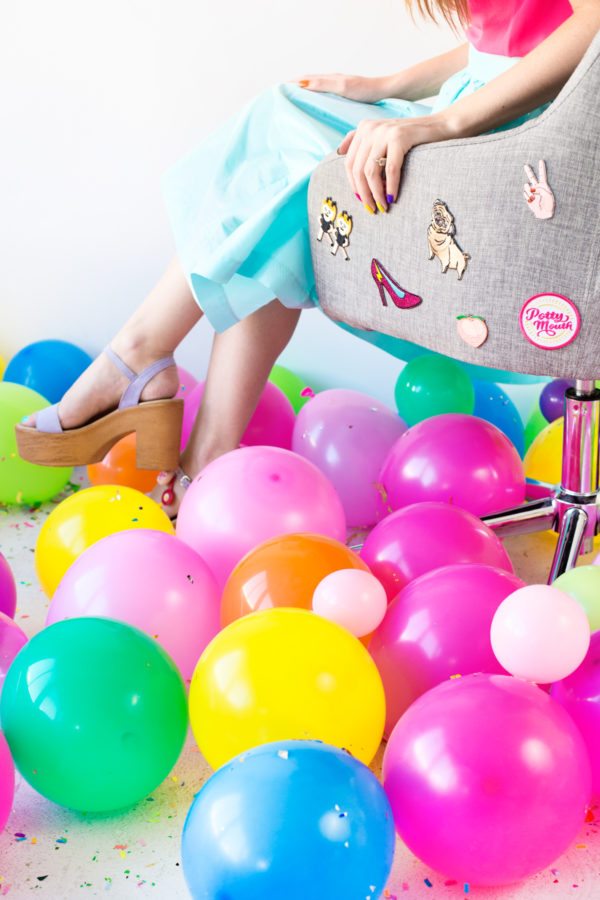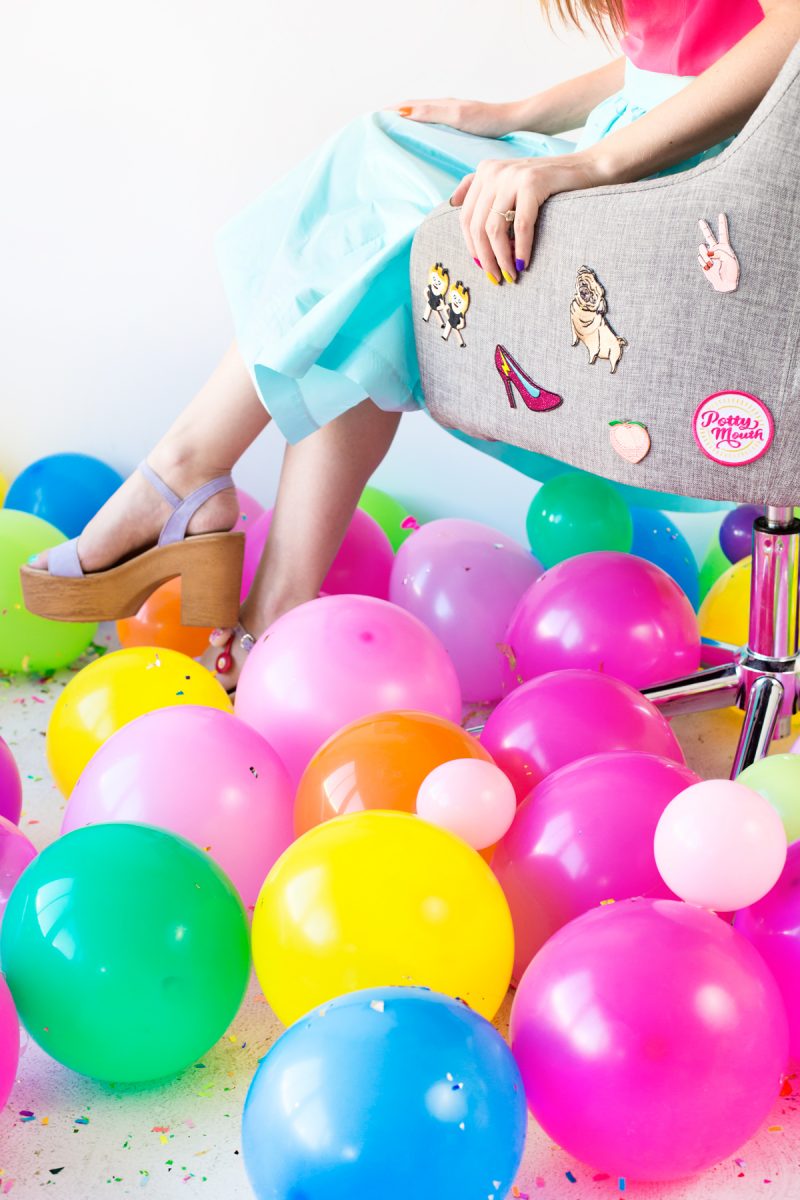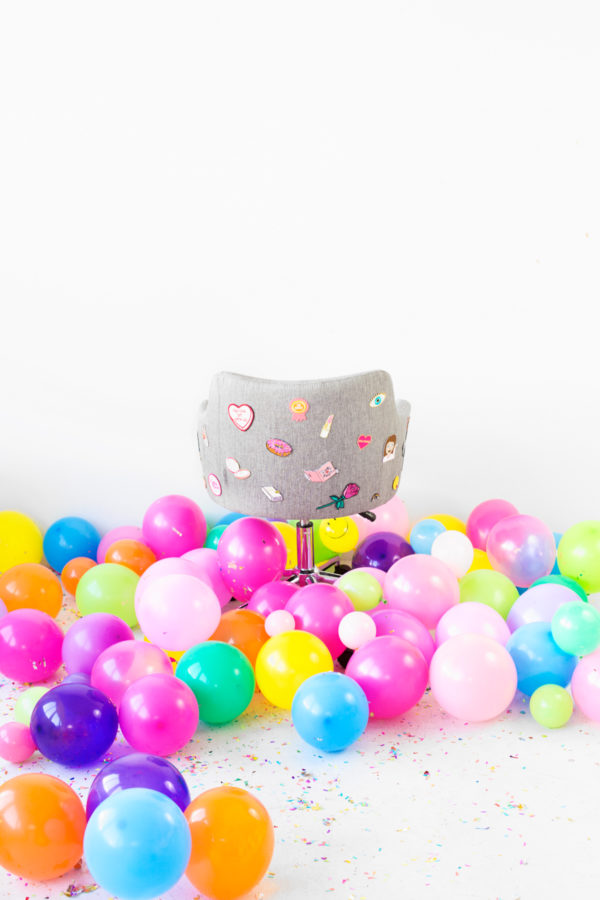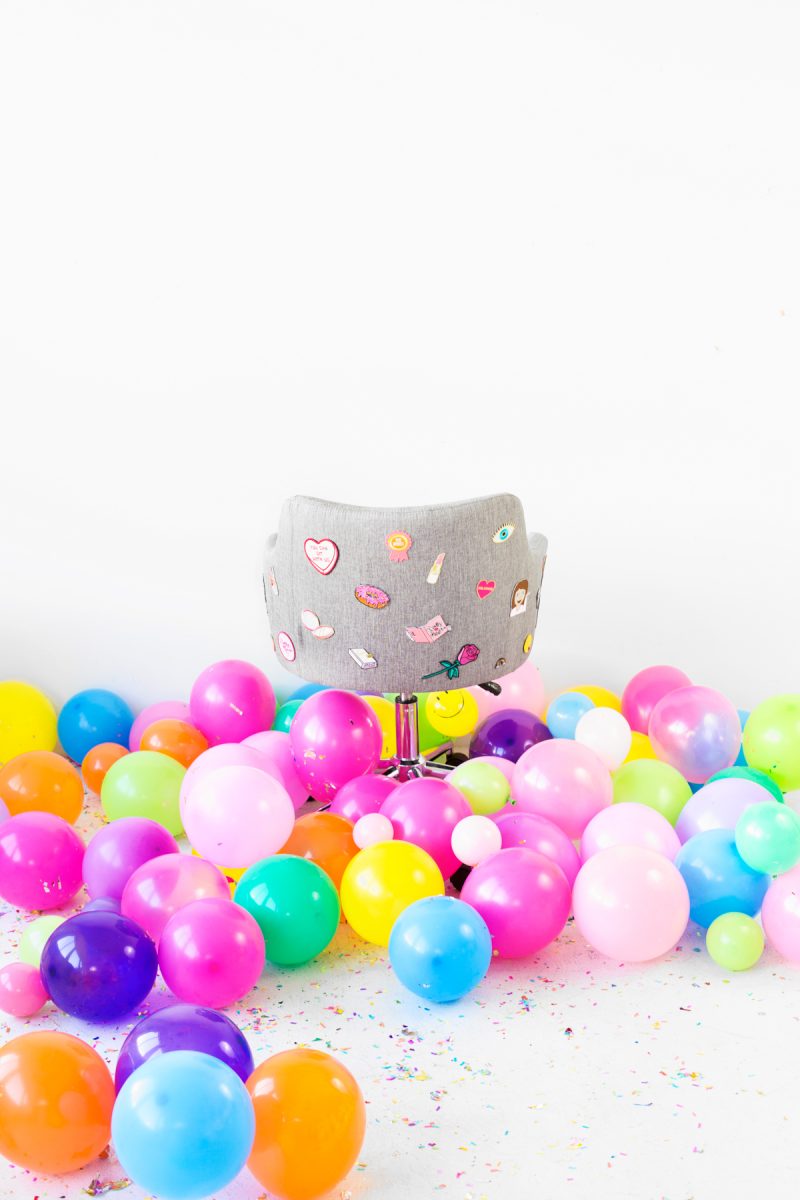 Photos by Jeff Mindell
Patch Sources
Potty Mouth | The Worst Ribbon | Dancing Girls | Eye | Cocktail | Peace Sign | Glitter Heel | Glitter Nail Polish | Kiss Me Heart | Rainbow | Girl Power | Pug | Diary | You Can Sit With Us | Burn Book | Lipstick | Compact Mirror | Rose | Peach Emoji | Kissing Emoji | Diamond | Sparkle Heart Emoji | Donut
From one poet to another… you'll rock this chair like no other.
Ok, I'm done now. Carry on.
p.s. A DIY Pretzel Pillow!