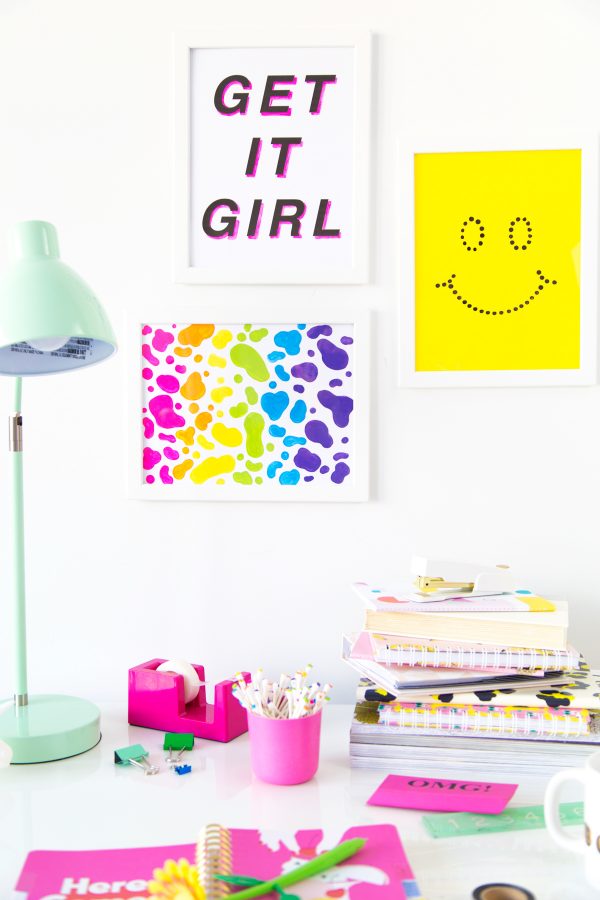 One of my most requested DIYs is wall art! ALAS! I've got some DIY wall art for under $10 for you!! Even less if you already have some paint on hand. HEYYY-O! These ideas are great for dorm rooms, apartments and any place where you need some small-scale art that makes a BIG impact on a budget! All about that gallery wall, folks. Or you could even make mini-versions for a locker!!
I partnered with my pals at Q-tips on this project because believe it or not… Q-tips cotton swabs are the best alternative to paintbrushes in my mind! We use them a lot because they are more firm than a brush, which helps with consistency for us non-pros out there! How's that for a little life hack!? Check out how we made these three art prints below!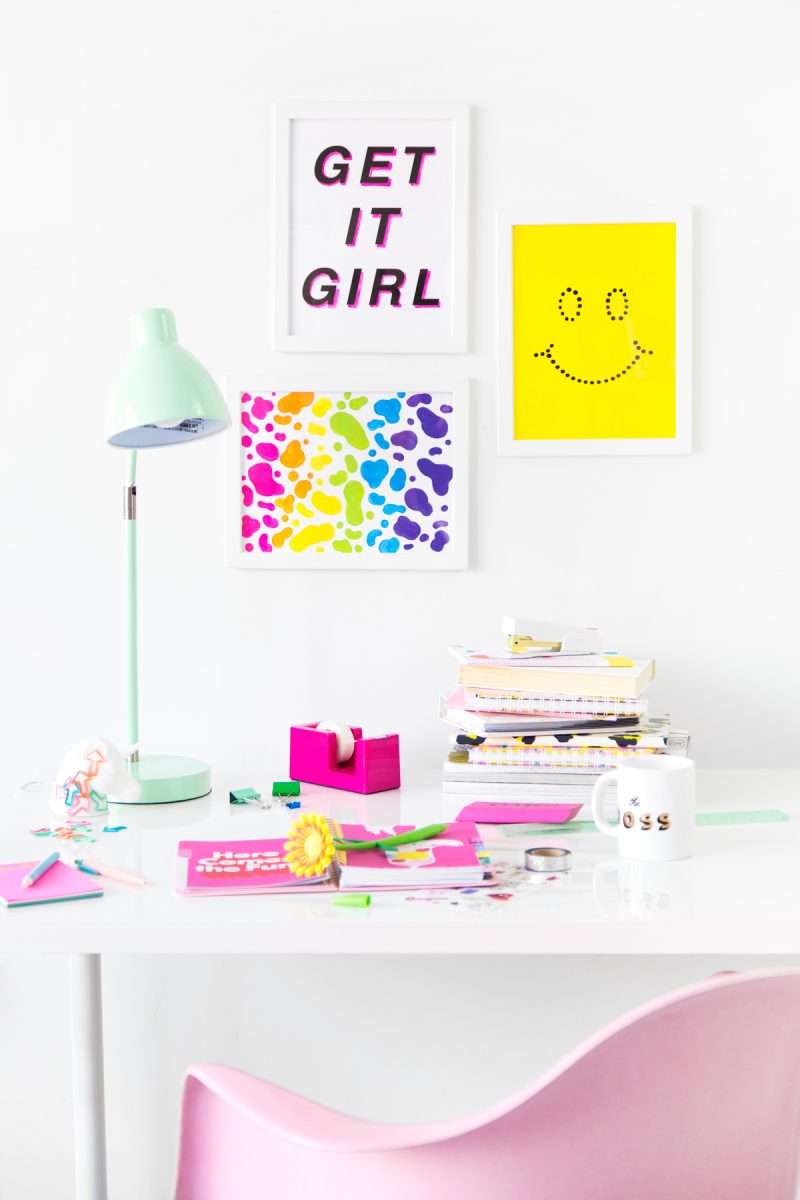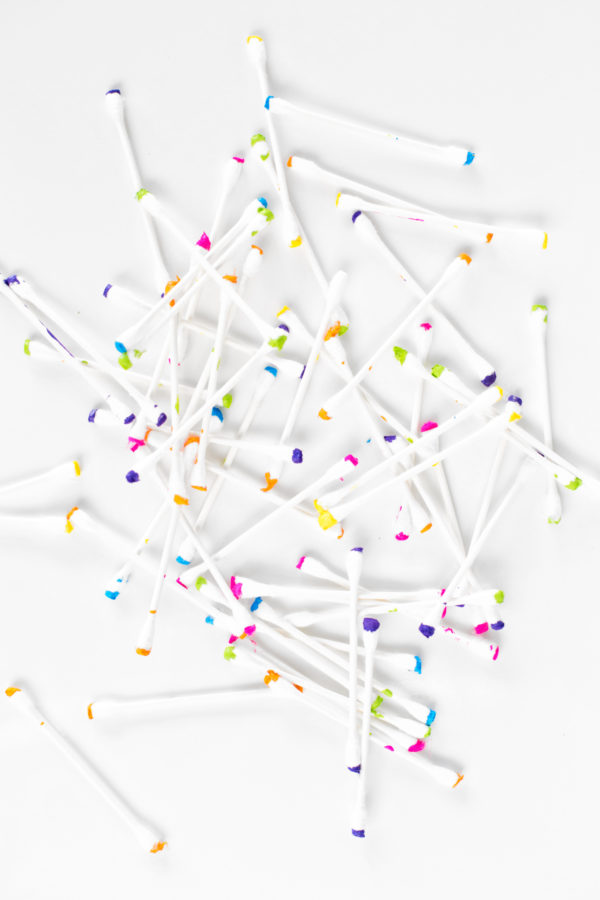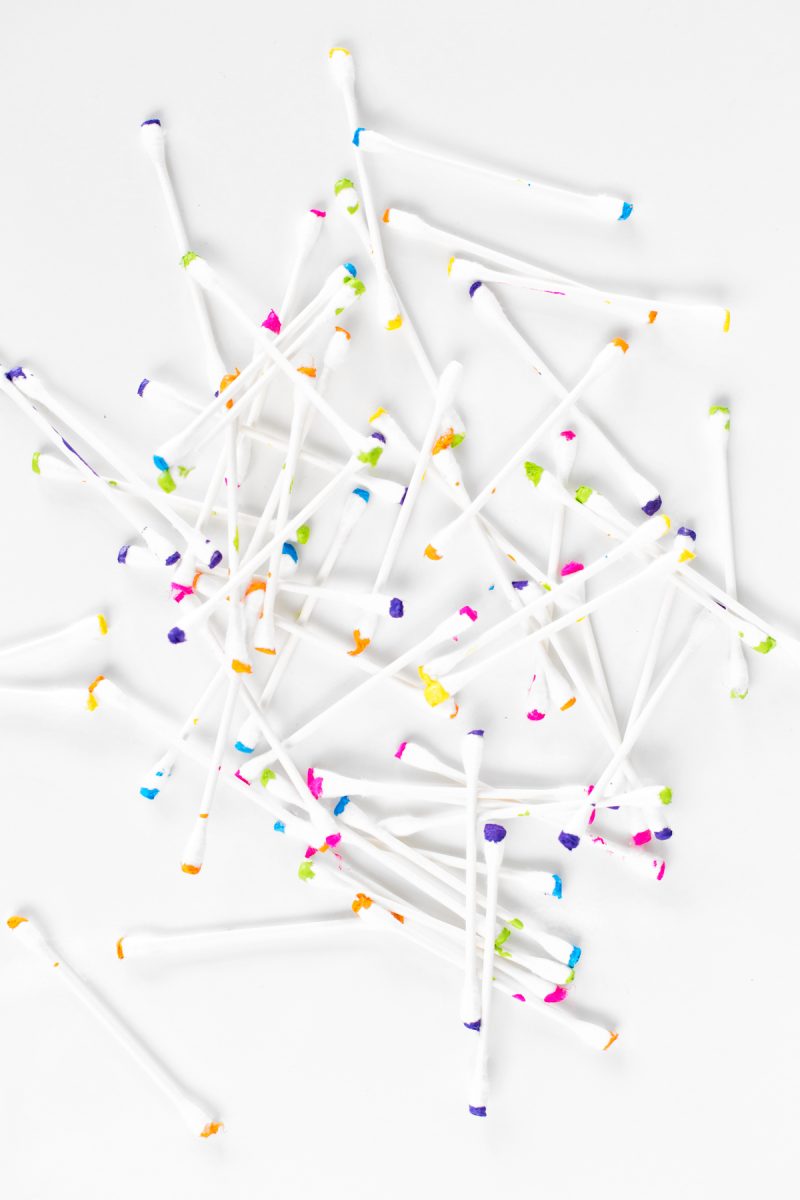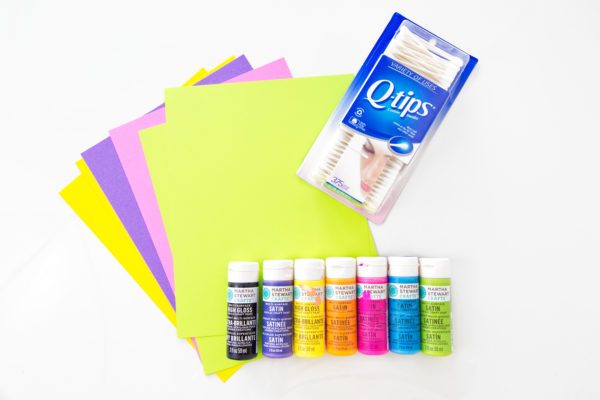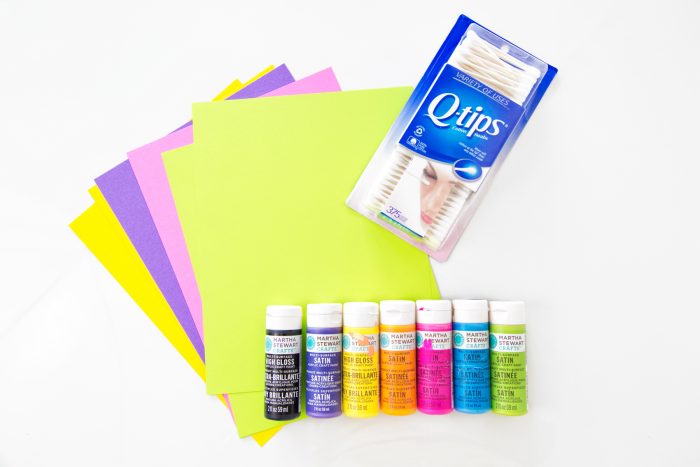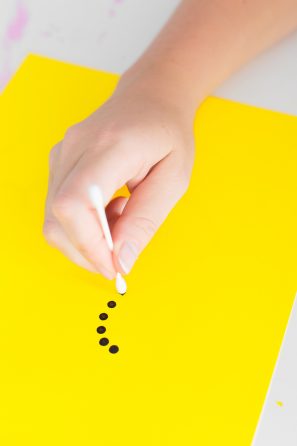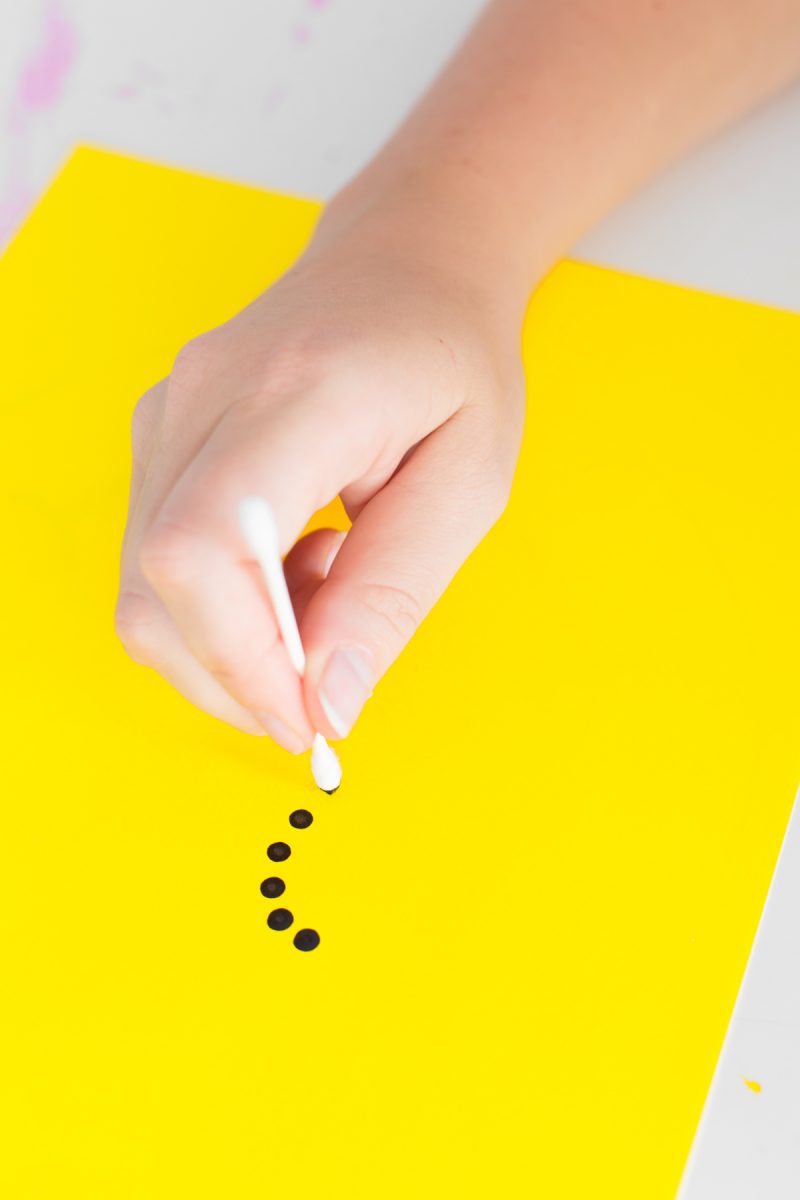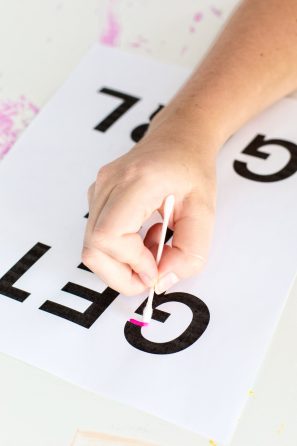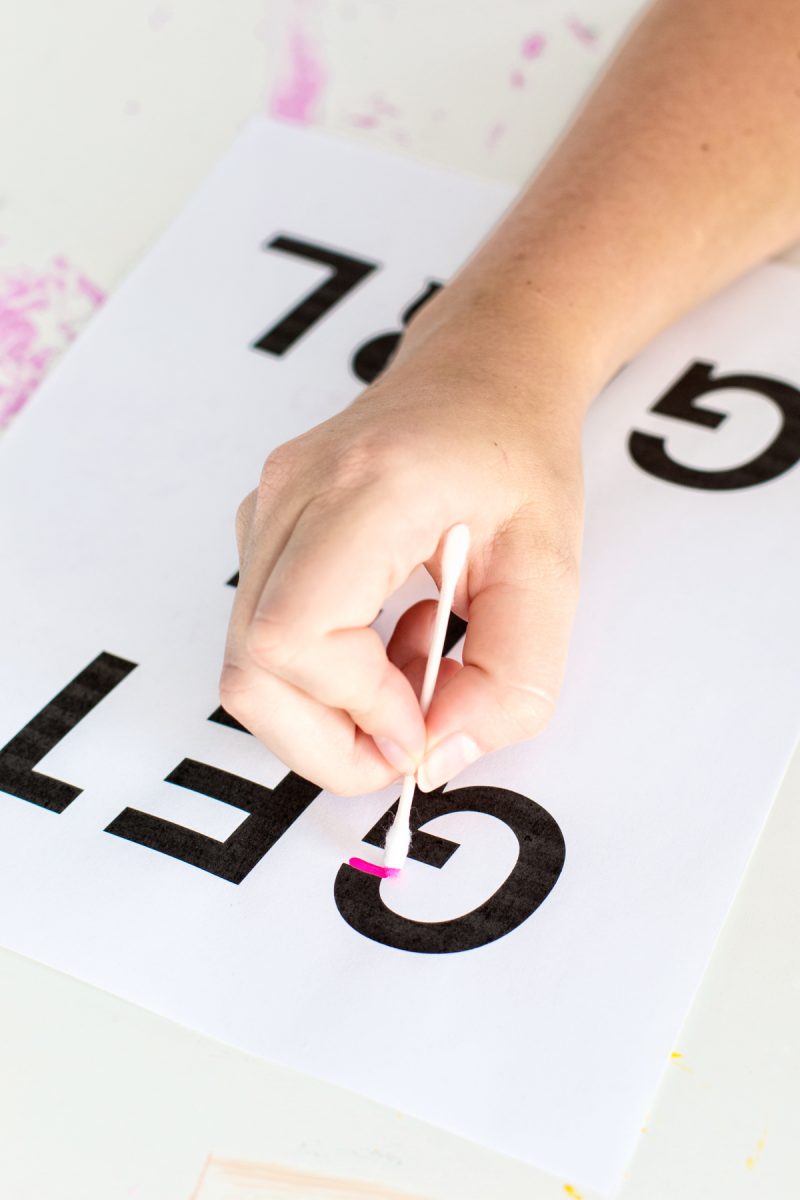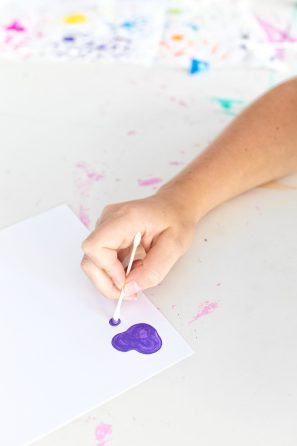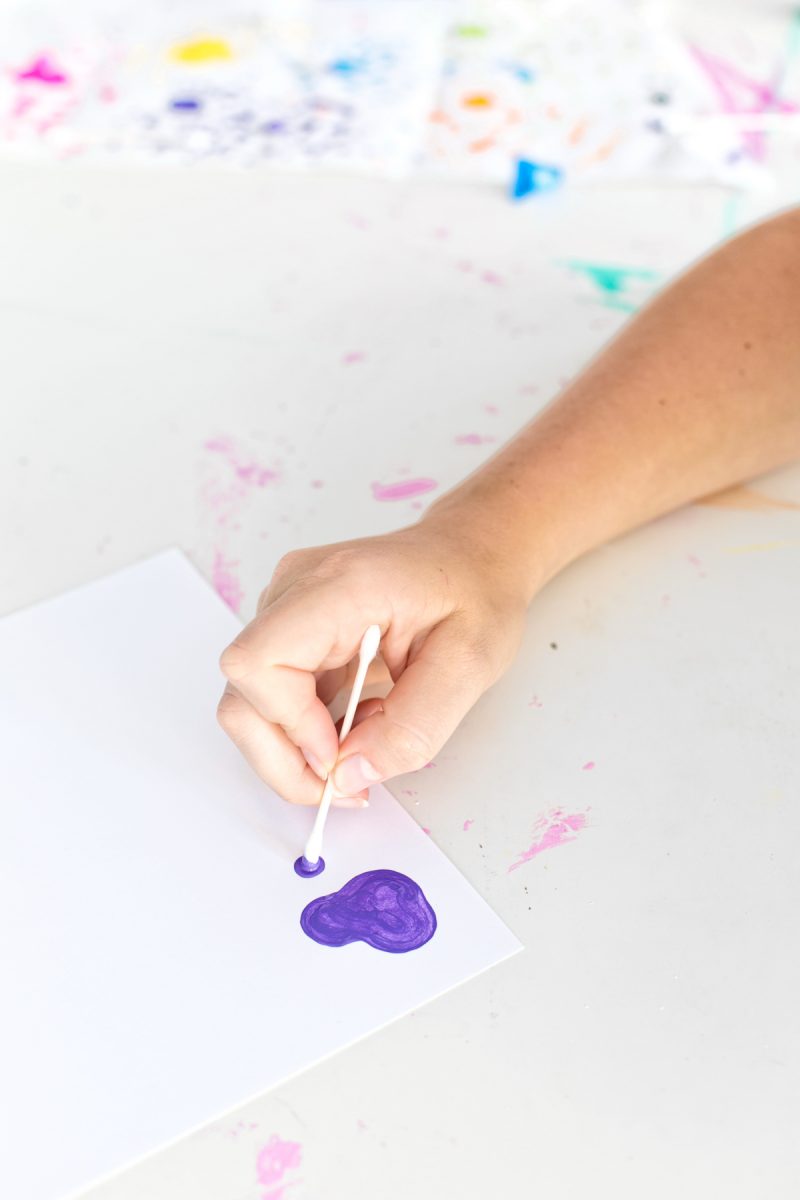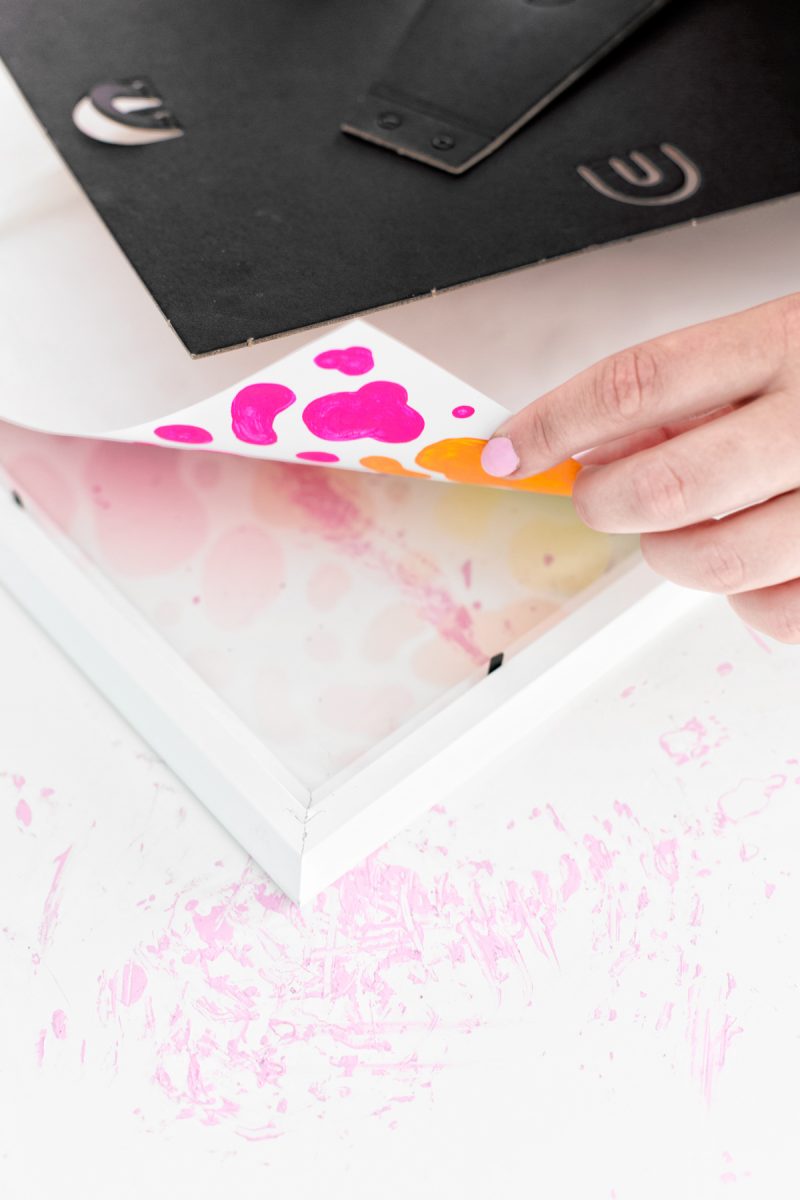 DIY Wall Art for Under $10
Total Time: 15-30 minutes per piece!
Supplies
White and/or Yellow Cardstock
Paint in Desired Colors
Q-tips Cotton Swabs
Paper Plate as a Paint Palette
Pencil
Printer (Optional, for the graphic print only)
Directions
1. For the smiley print: Lightly freehand-sketch (or trace one you like from your computer screen!) a smiley face outline onto yellow cardstock. Squeeze some black paint onto a paper plate and dip the end of your Q-tip cotton swab in the paint. Then holding it perpendicular to your paper, place dots along the line that you drew, forming a smiley face! Let dry and then carefully and lightly erase the pencil marks.
2. For the graphic print: Type out a phrase that you link in large, bold letters and print it out onto card stock. Pick a color of your choice and squeeze some onto a paper plate. Dip the end of your Q-tip in the paint and, following the edge of the letters, create a colored shadow on each of them. The shadow should only hit one side of the letters (for mine, it was underneath and on the right side) to mimic how a shadow would be cast in real life.
3. For the rainbow spots: Choose a rainbow palette and squeeze some of each color onto a paper plate. Use your Q-tip to draw spots of all different sizes, fading gradually from one color to the next across the paper.
4. Frame, if desired, or attach to the wall with washi tape!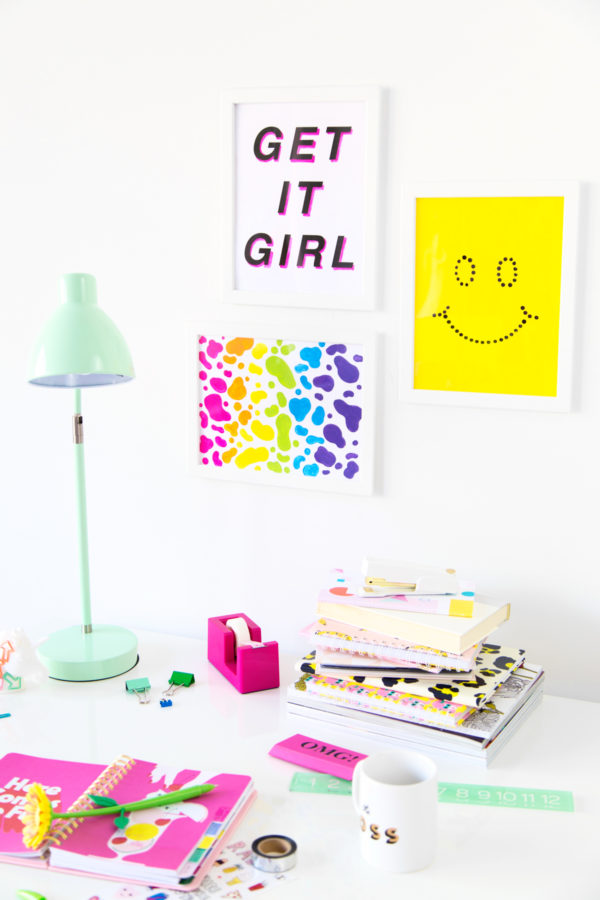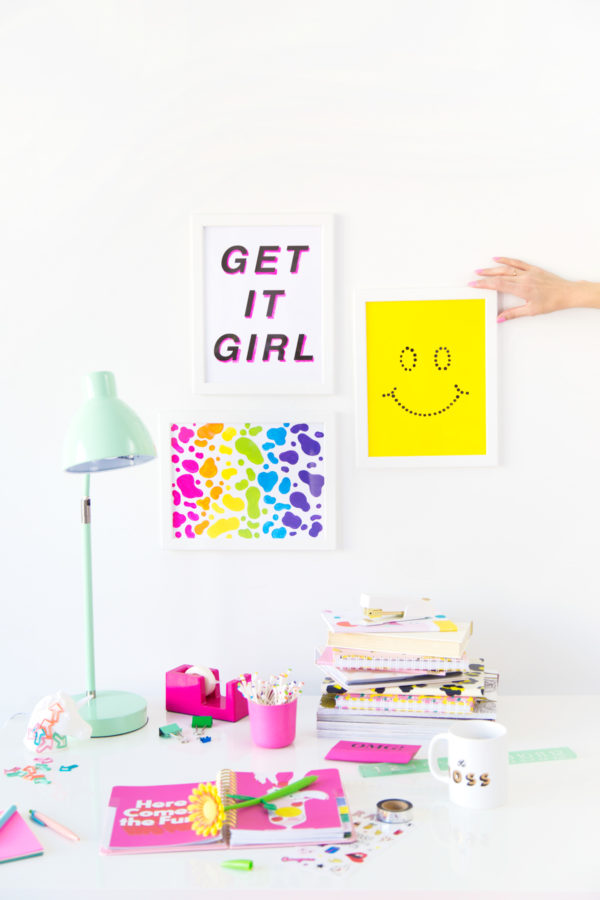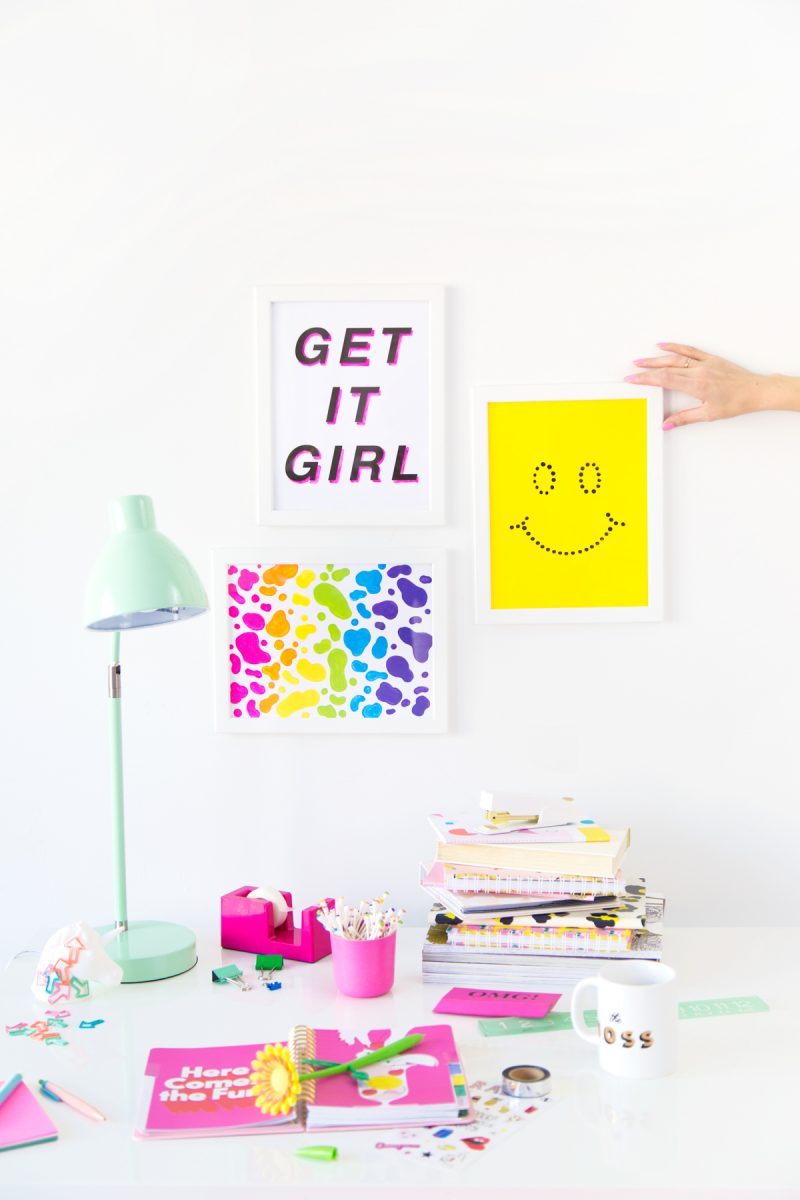 Photos by Jeff Mindell
You could apply the "dot" technique to SO many different motifs! Shapes, letters, faux-neon signs! I think that one might be my fave. What's yours!?