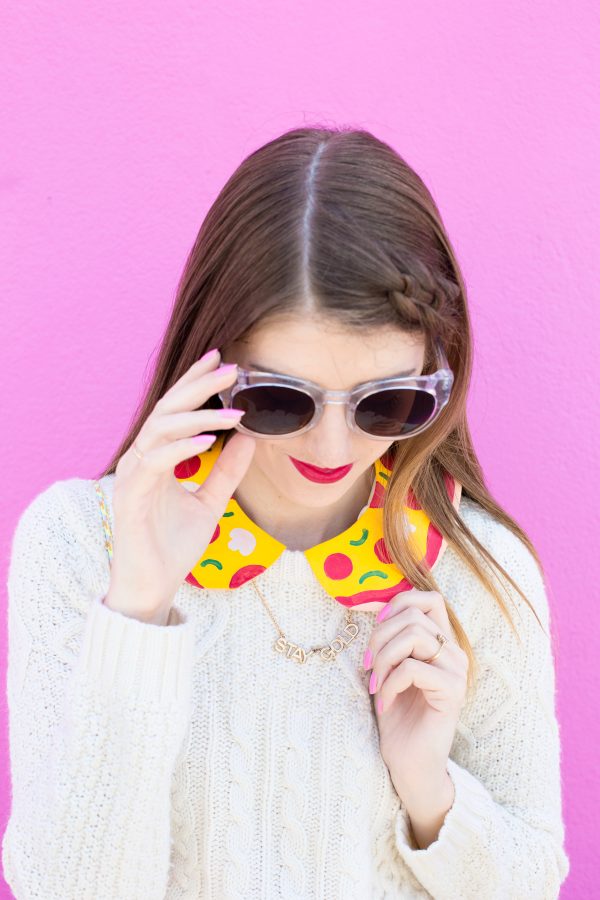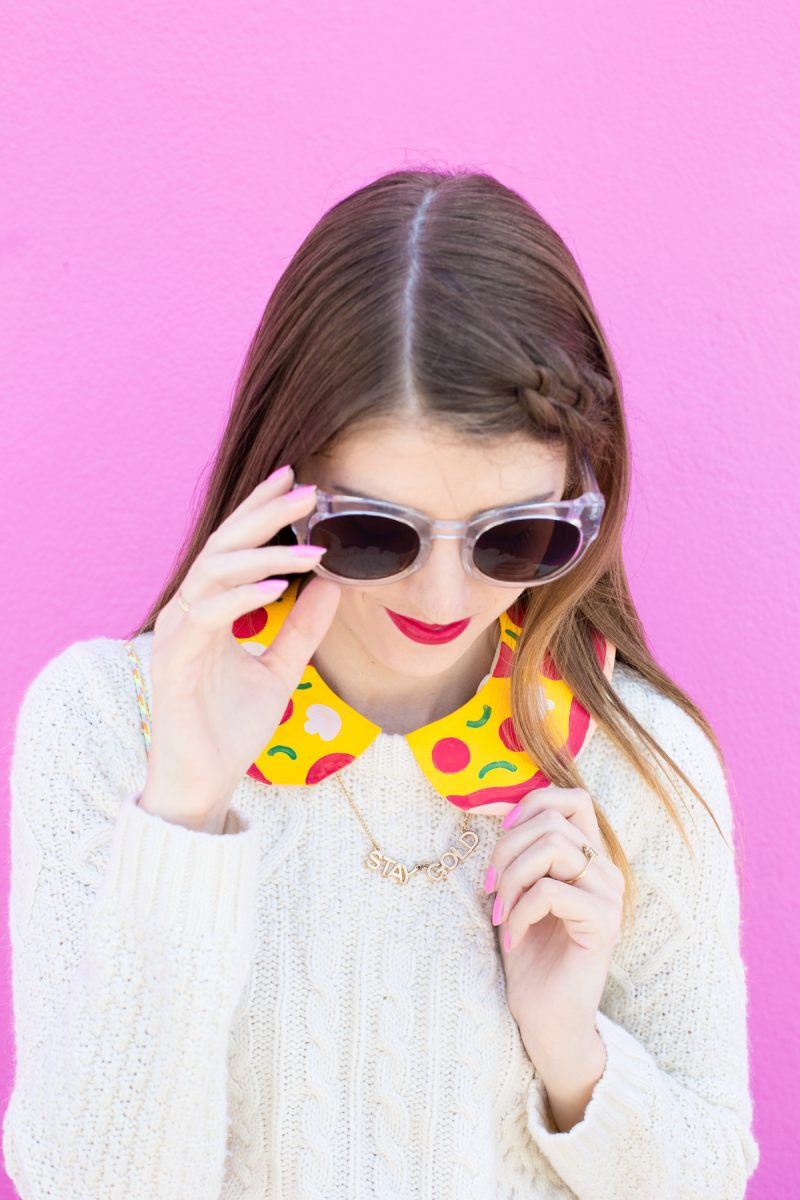 I TOLD you I was gonna keep this collar action going after our donut collar was such a hit! So I bring you… the DIY pizza collar! My first thought was "this would be such a cool way to jazz up a school uniform" and then my niece reminded me that that wasn't allowed, and I realized that I TOTALLY would have gotten kicked out of private school if I had a uniform. HAHA! The moral of the story is: You need a pizza collar.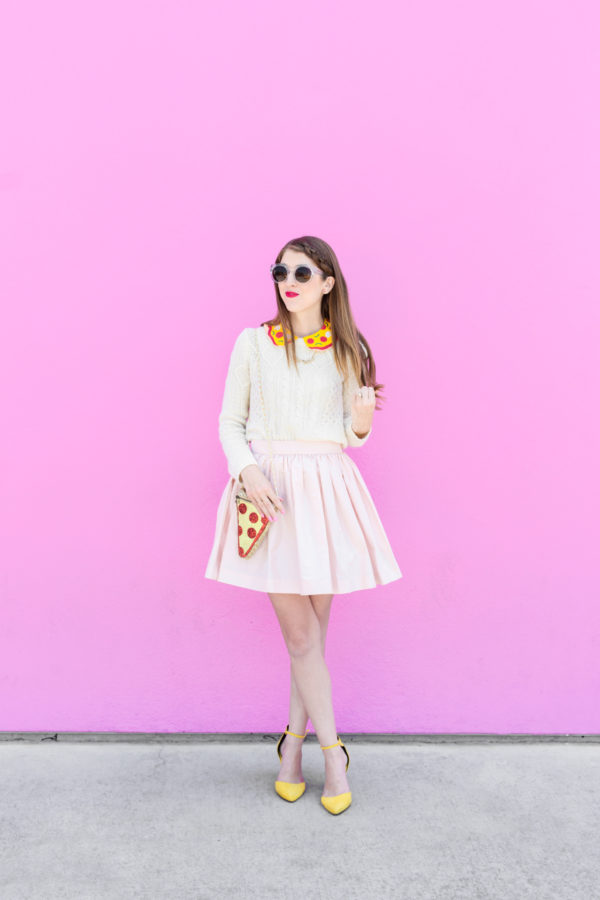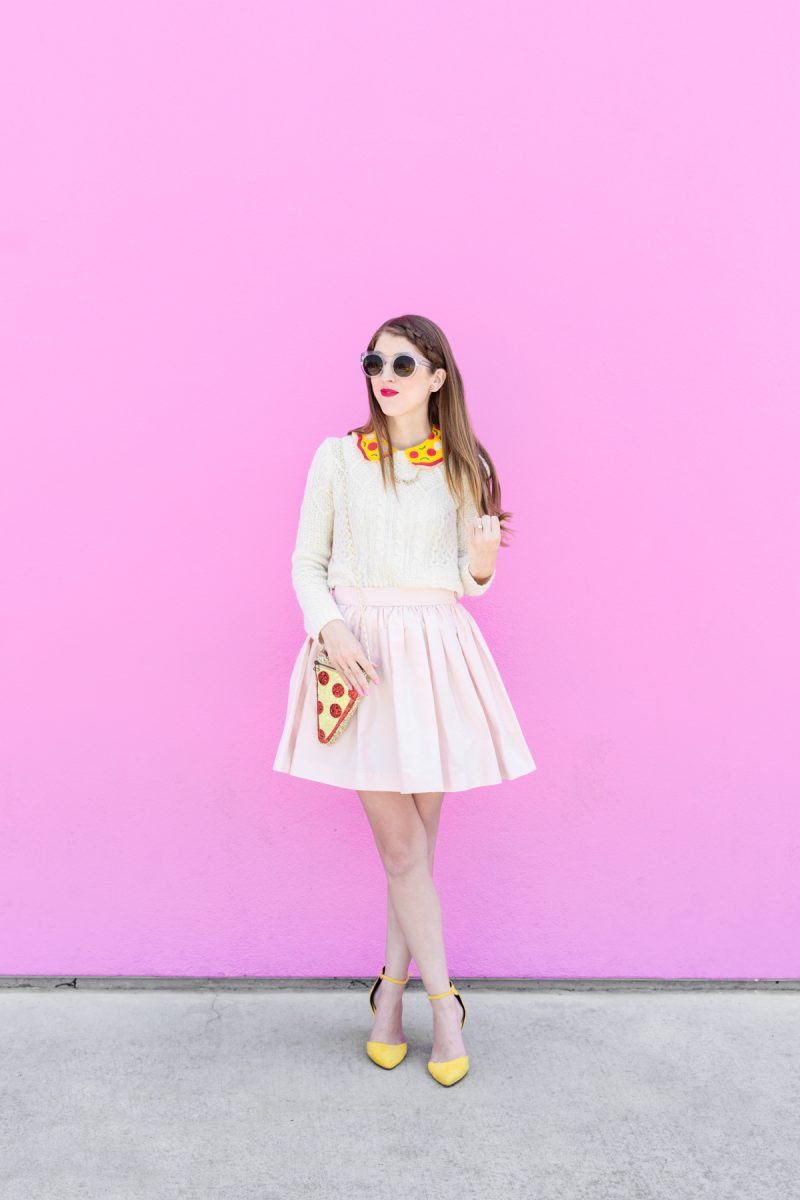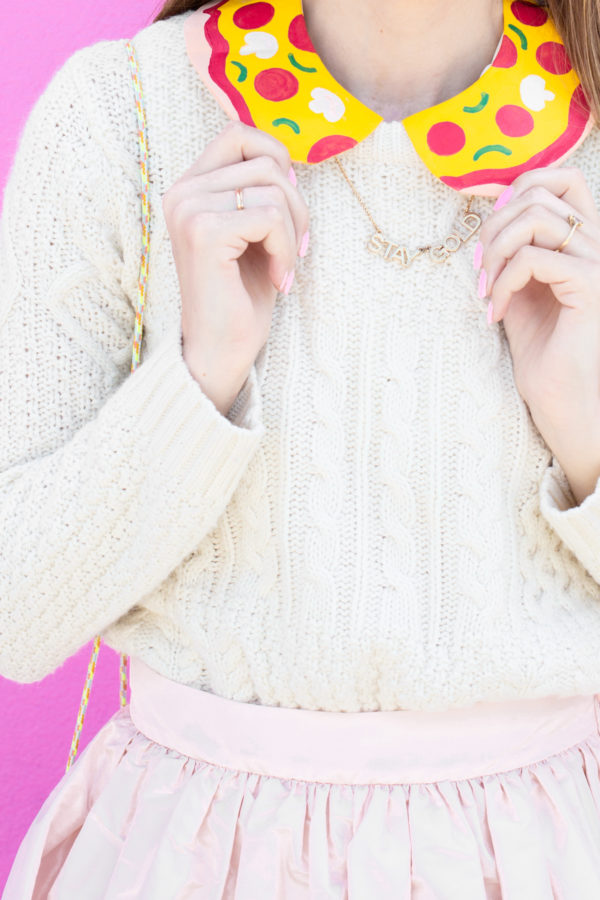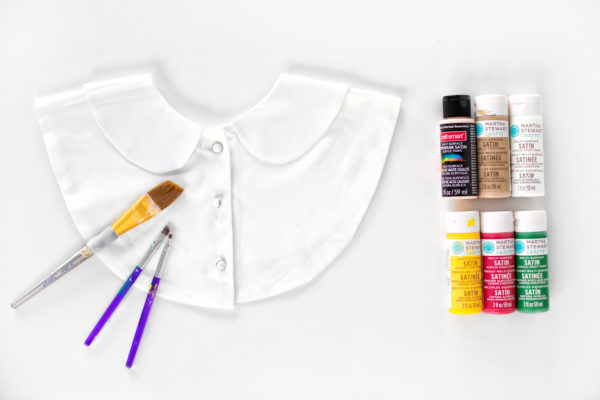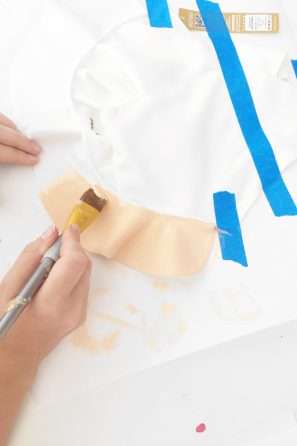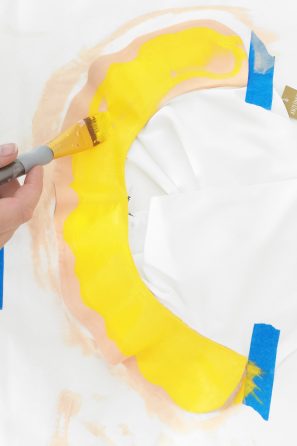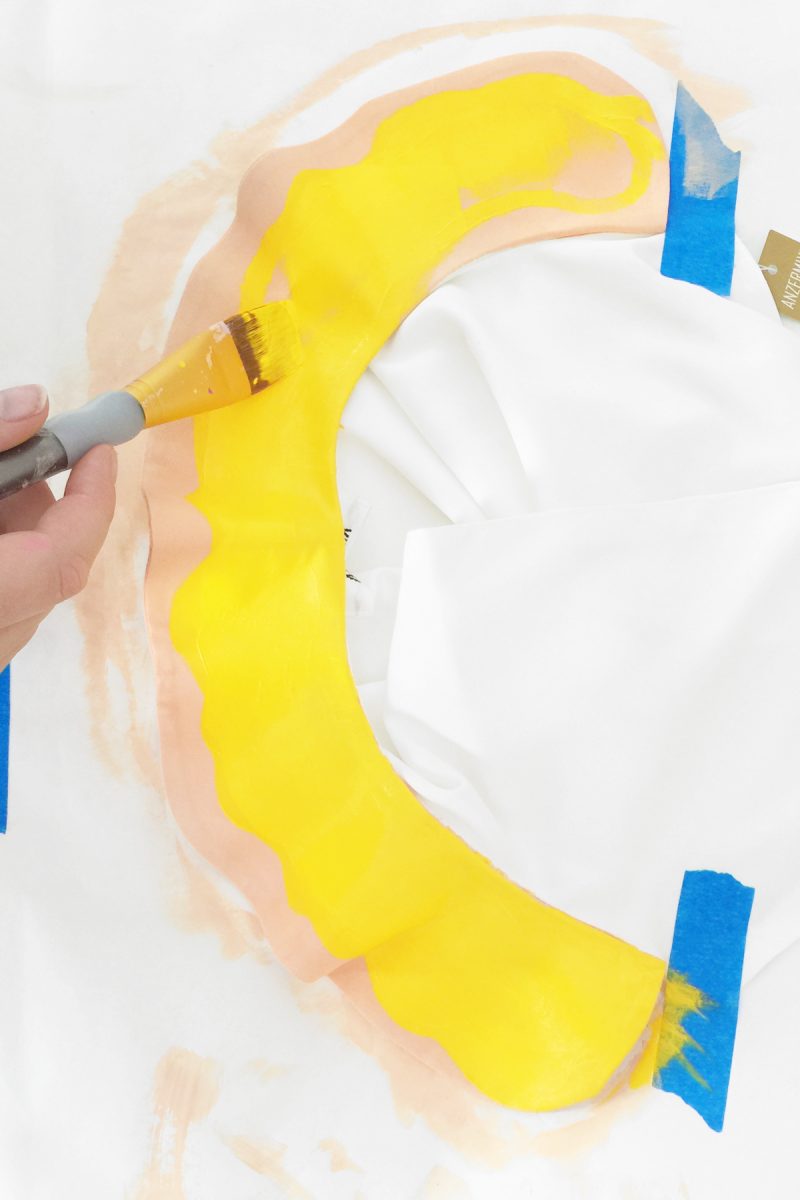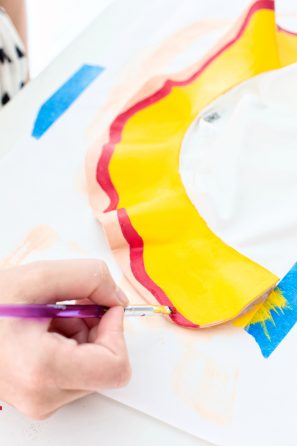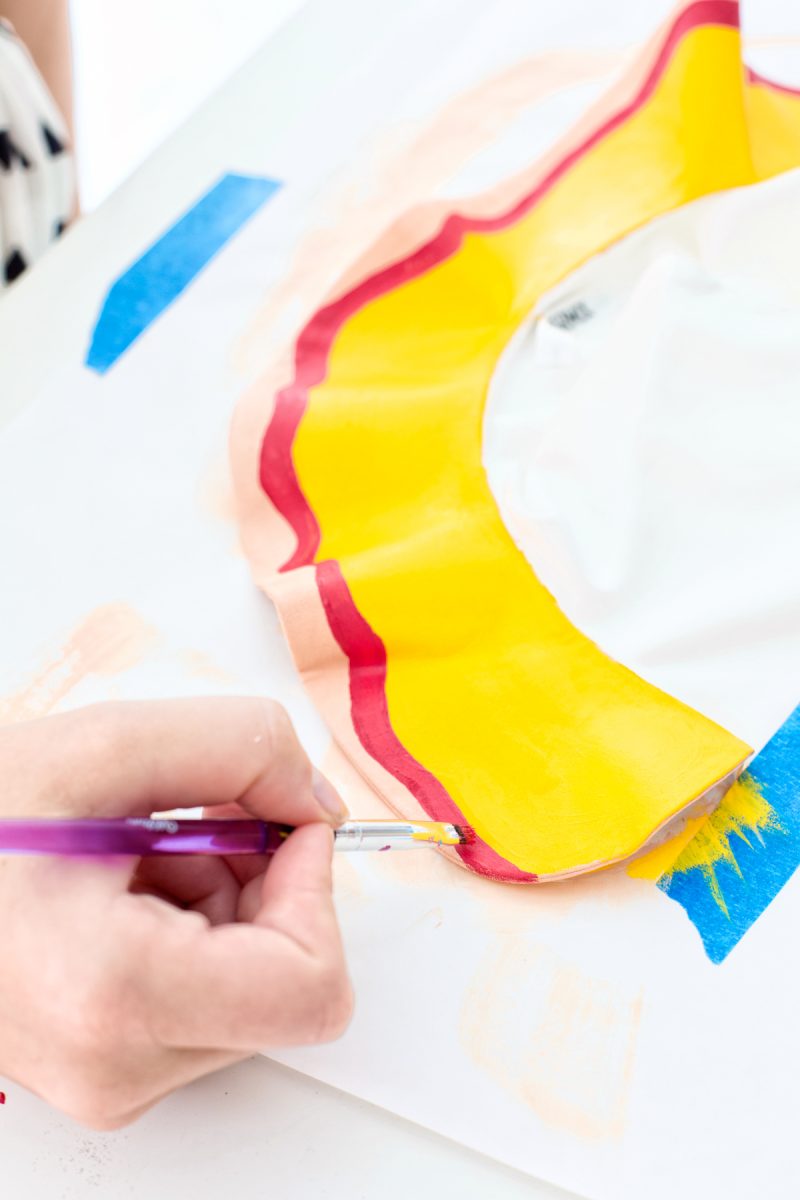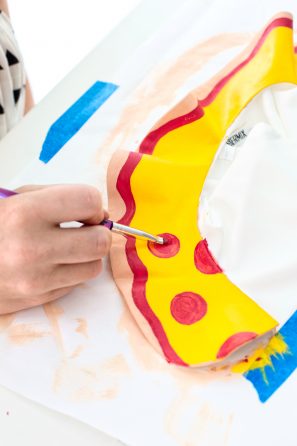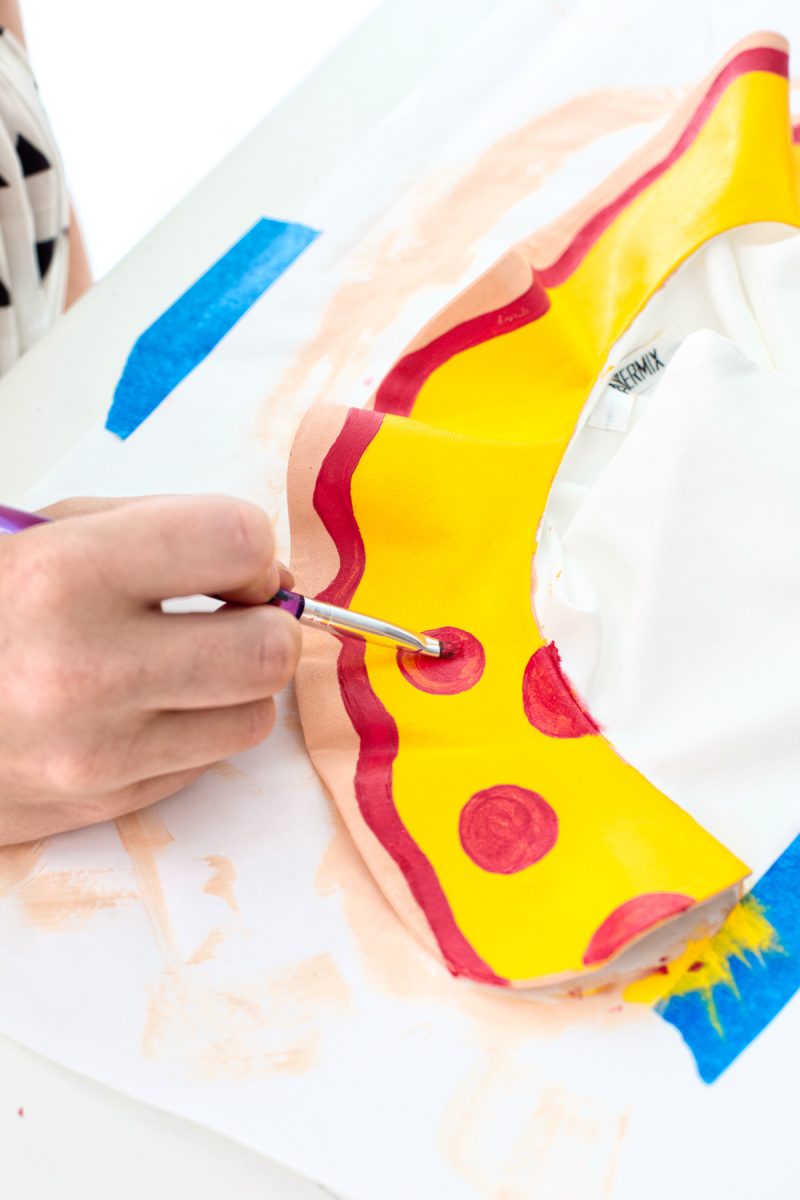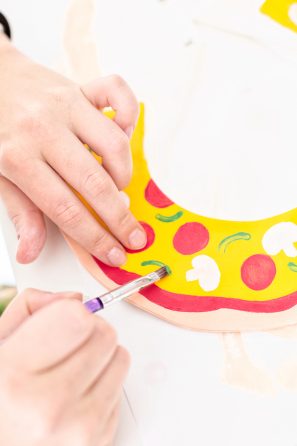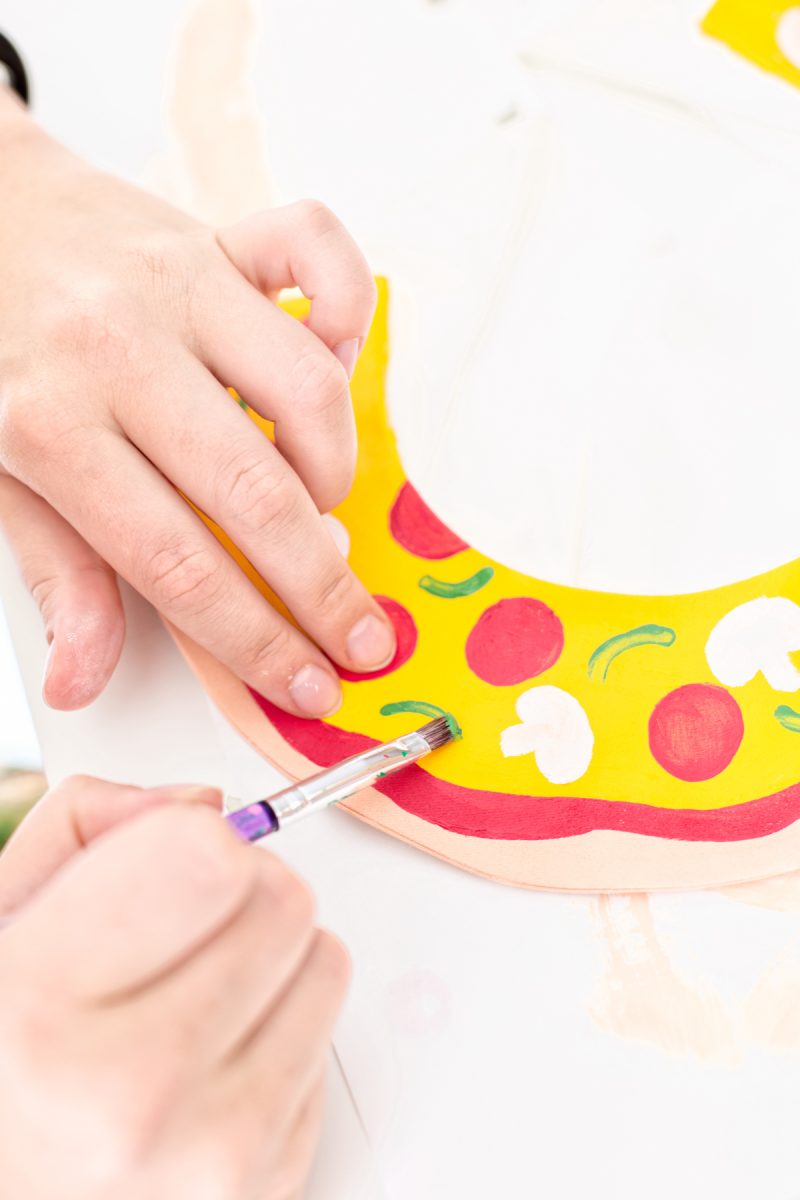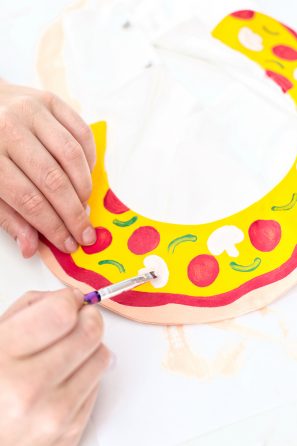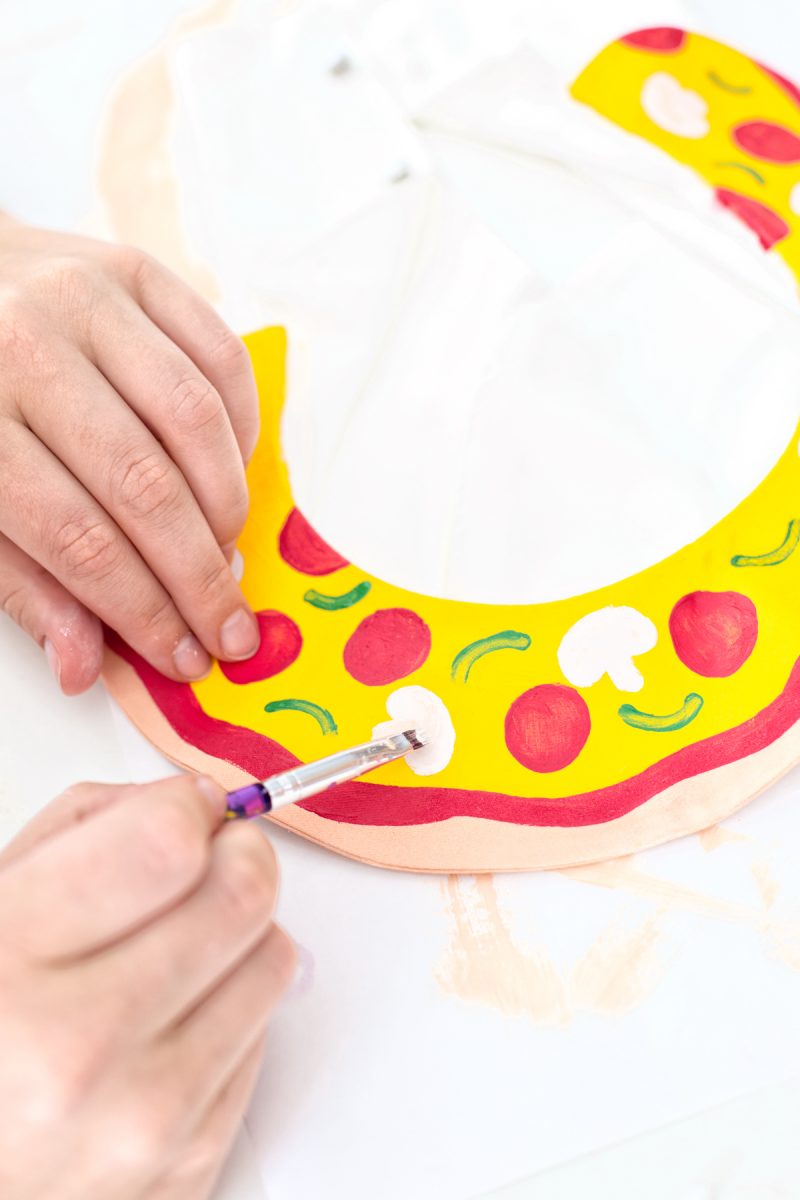 DIY Pizza Collar
Total Time: One Hour Active Time (+ Dry Time)
Supplies
Peter Pan Collar (We actually used this faux-collar, but any shirt with a peter pan collar works!)
Fabric Paint in Tan, Yellow, Red, Green and White
Paint Brushes (Medium and Small Sizes)
Parchment or Wax Paper (For laying underneath the collar while painting)
Directions
1. Lay the collar flat on top of a piece of parchment/wax paper.
2. Paint the entire collar tan and let dry completely. If you are starting with a shirt or collar that is not white, we recommend painting a couple layers of white first as a primer.
3. Paint a wavy shape with your yellow paint, about 1/2" from the edge of the collar, to resemble the cheese. The waves should be uneven, so it looks more realistic! Fill in the rest of the collar with yellow, so that only that 1/2" or so of tan at the bottom is showing. Let dry completely.
4. Paint a red wavy line along the edge of the yellow. That's the sauce! Let dry.
5. Finish with toppings! Paint red circles for pepperoni, green curves for peppers and use white for mushrooms. Let dry and you're ready to go!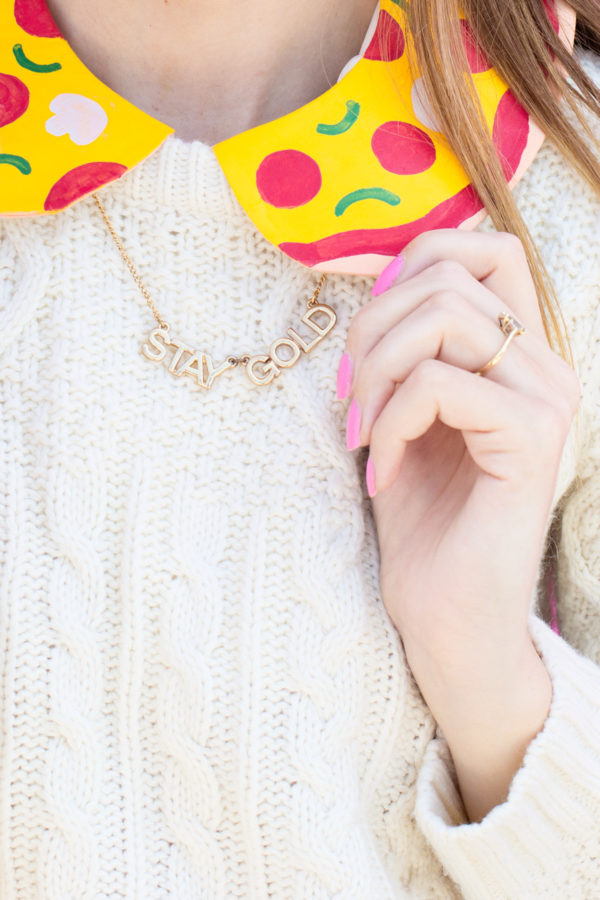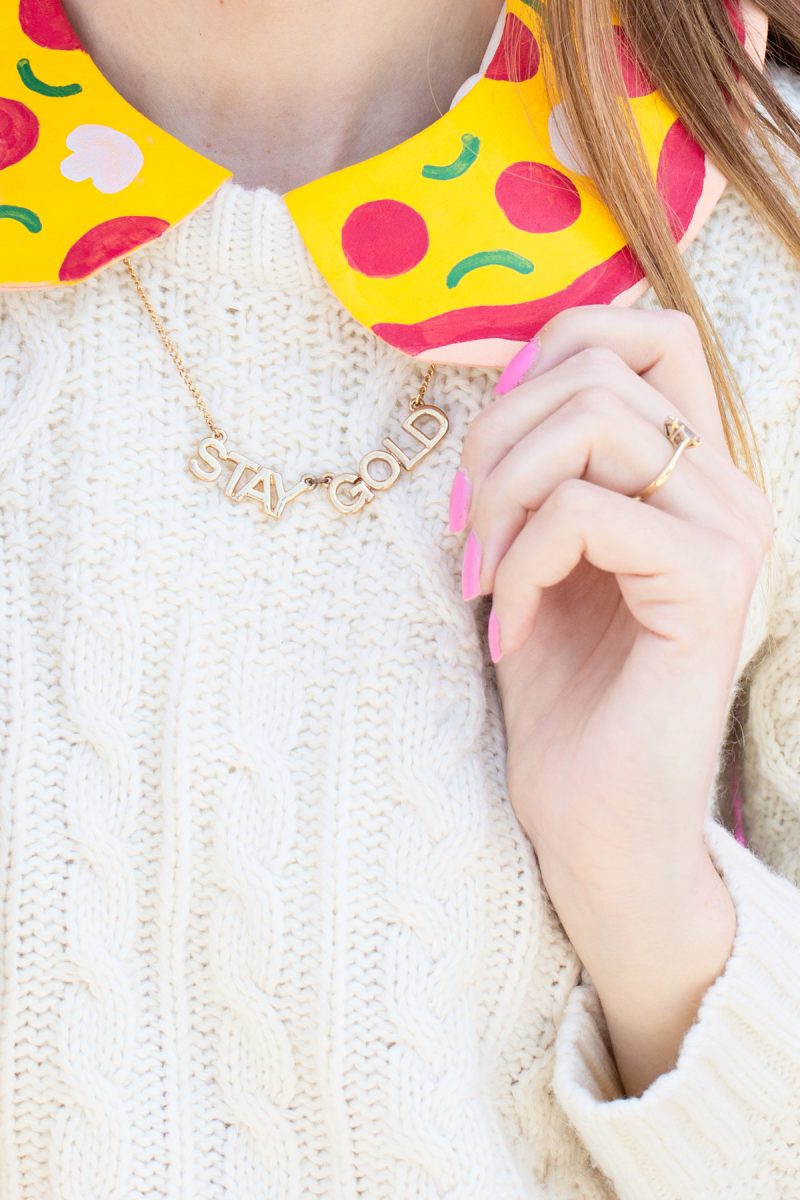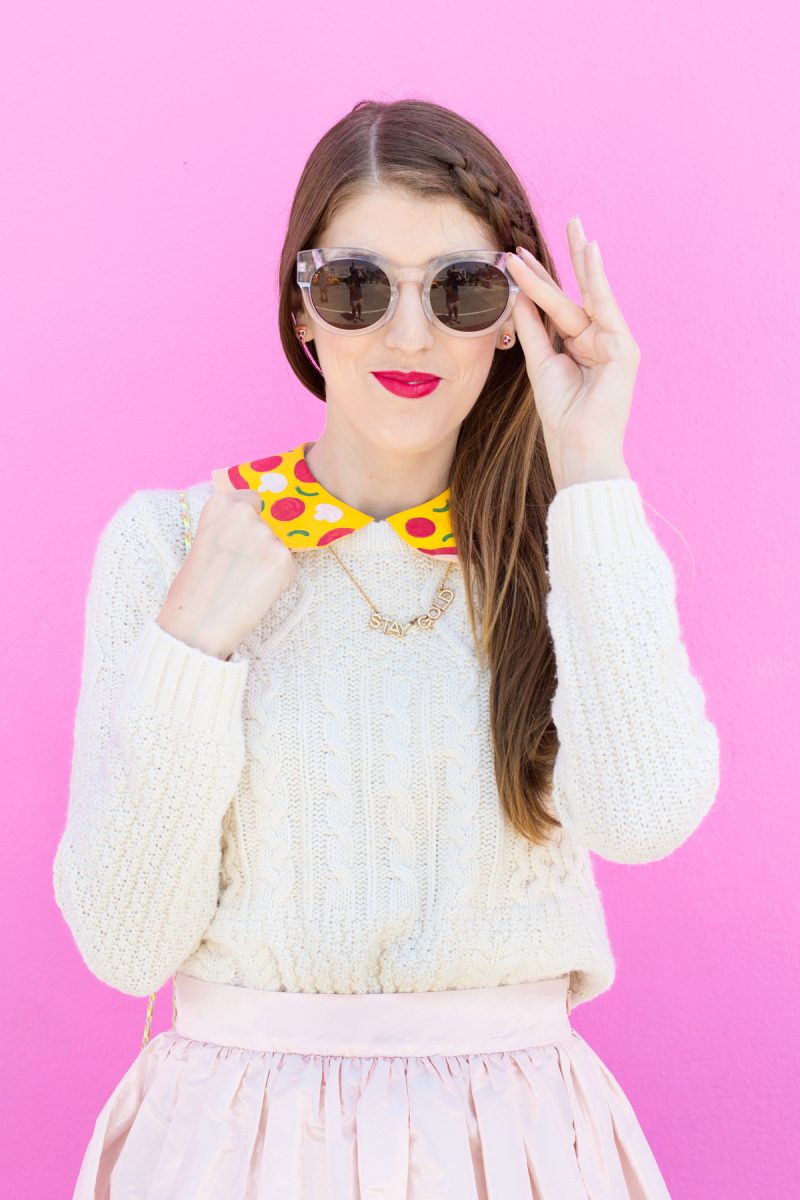 Photos by Jeff Mindell
On Me: Sweater from Topshop | Skirt | Necklace from ban.do | Pizza Purse | Lipstick
What would you like to see turned into a collar next!?
p.s. A DIY Pizza Sweater!