I la-la-love gingham. It is just the perfect spring and summer print. Perfect. I impulsively bought these gingham treat bags because they were just so very cute and I finally came up with a fun little project to make them even more summery, if that's even possible. A few flowers, brads + baking twine and these cute bags become adorable envelopes for party invitations, cards and favors! Stuff 'em as you may, but first here's the low down on the DIY!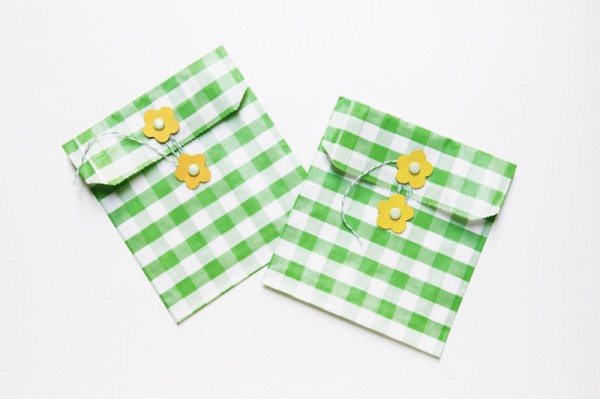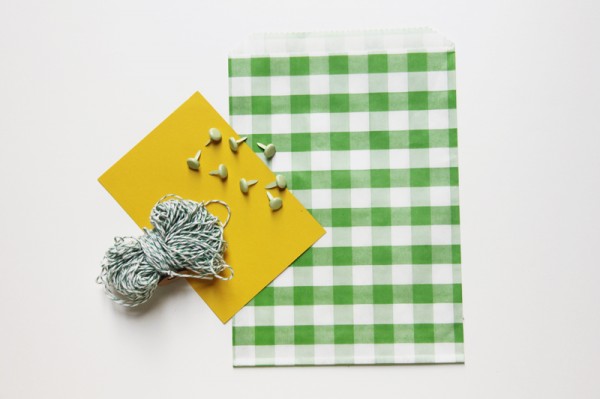 Supply List:
Treat Bags
Cardstock
Brads (2 per bag)
Baker's Twine or other string
Scissors
Awl, needle or other sharp object
To Make:
Draw a flower shape on your cardstock and cut out. You will need two per envelope. Decide what size you want your finished envelope to be and fold over the top accordingly.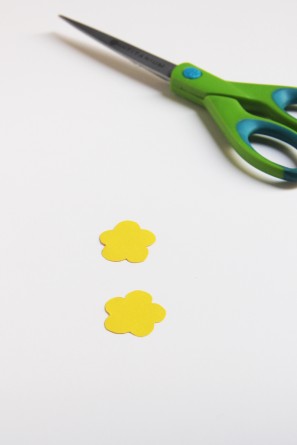 In the center of the bag, about an inch below the flap you've created, place one flower and poke a small hole through the flower and the top layer of your bag. Be careful you don't poke all the way through the other side of your bag! Insert a brad into the hole you created and secure.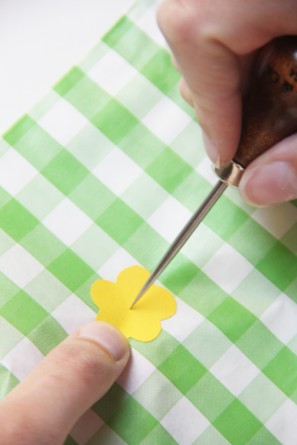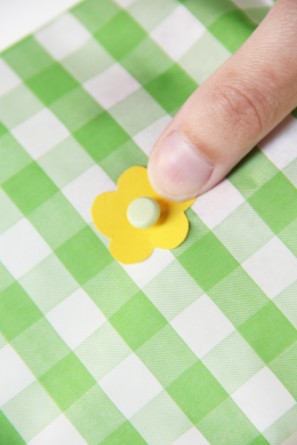 Repeat the same steps in the flap of the bag, ensuring you only go through the top layer again.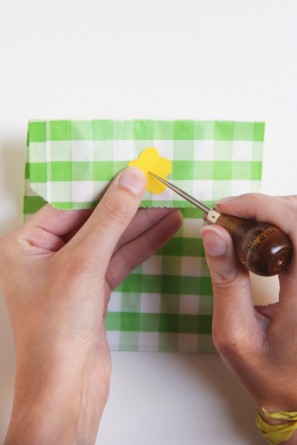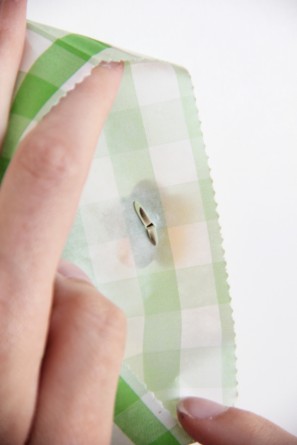 Once both flowers are secured, cut a piece of baker's twine to your desired length. Tie it in a knot underneath the top flower.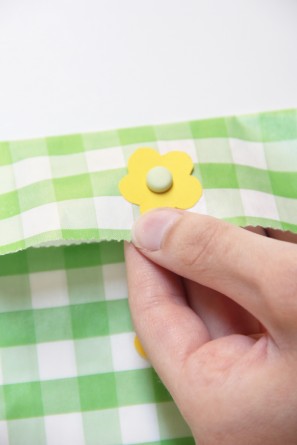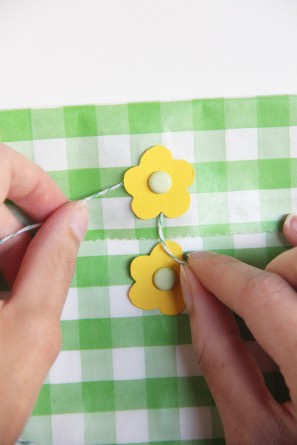 Fill with whatever it may be and wrap the baker's twine around both flowers to close!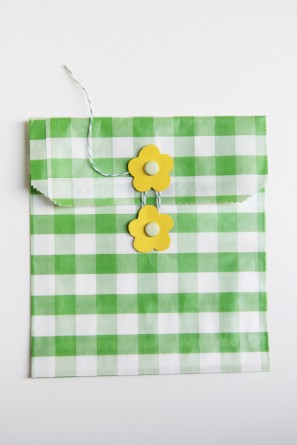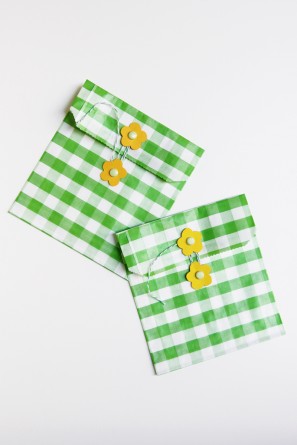 All Photos by Studio DIY
Looking for more DIY projects? Check out the Project Gallery and Free Printable Gallery! In need of supplies to make your own DIY envelopes and favor bags? Check out the Craft Supplies Guide!