I have a short, sweet and rainbow DIY for you today! As May rolled into town, so did my niece Quinn's ninth birthday and I was in charge of the cake. Or should I call it a "giant donut" as her six year old sister proclaimed it!? Either way, I knew I wanted to incorporate her name and a bit of a nod to the maypole since her birthday falls on May Day. I had some watercolors and scrapbook stickers sitting around and somehow they turned into this! Since this wasn't planned, I only have a few photos snapped, but it's quite an easy project so this will be just enough I think! A rainbow, watercolor name bunting that is perfect for any special occasion cake, or in larger form as a banner!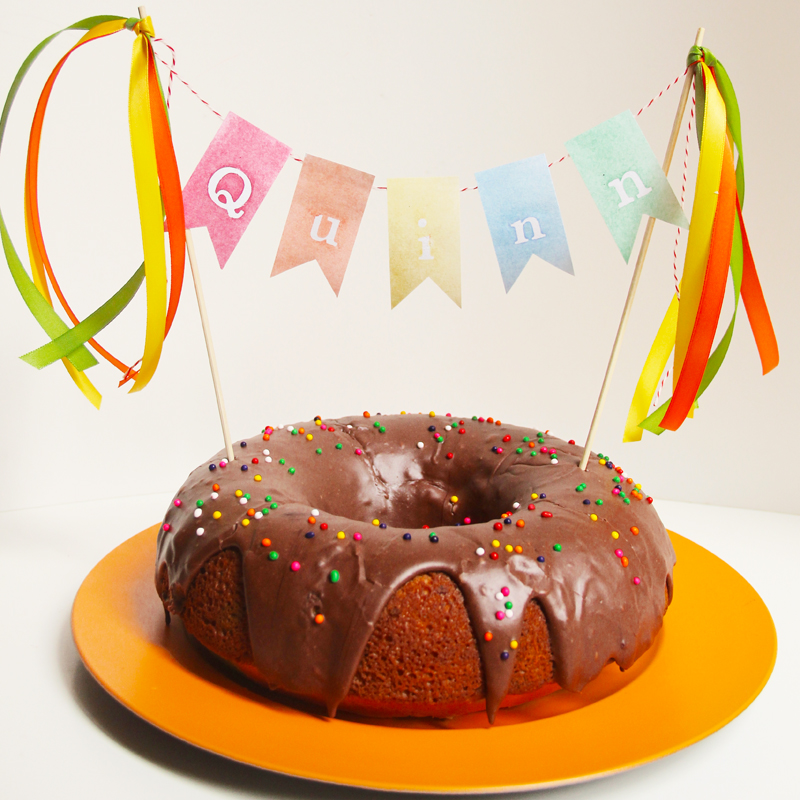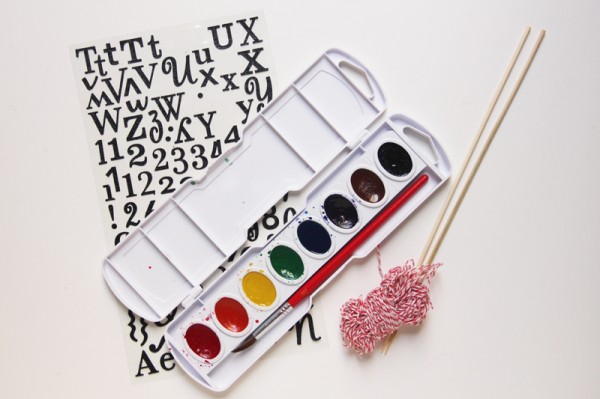 Supply List:
Watercolor Paper (or cardstock, which you will have to iron after it dries!)
Watercolors
Water
Paint Brush
Thick letter stickers (They should have some dimension to them so you can pull them off easily)
Baker's Twine
Wooden Skewers
To Make:
Place your letter stickers a few inches apart on your paper. Paint a block of color over each letter. Let dry.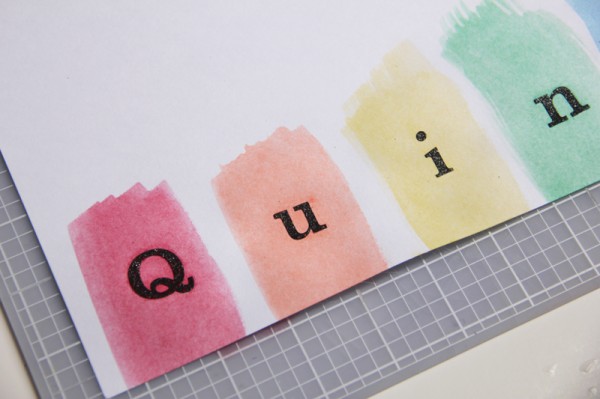 Carefully peel off your stickers. Cut out a rectangle around each letter than cut a triangle in the bottom of each to form a flag. If you're paper has rippled or curled at all, carefully iron it to flatten it out. Tape each flag onto a piece of baker's twine. Tie the ends of the baker's twine around the skewers, add ribbon if you'd like (with a dot of glue to keep them in place). You're done! Other than popping it on top of a cake and, you know, eating the cake. Enjoy!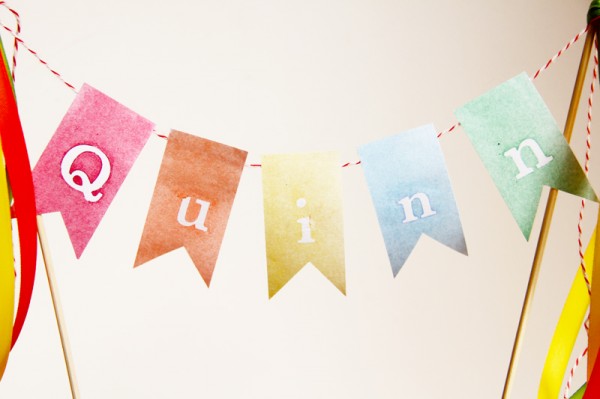 Looking for more DIY projects? Check out the Project Gallery and Free Printable Gallery! In need of supplies to make your own cake bunting? Check out the Craft Supplies Guide!