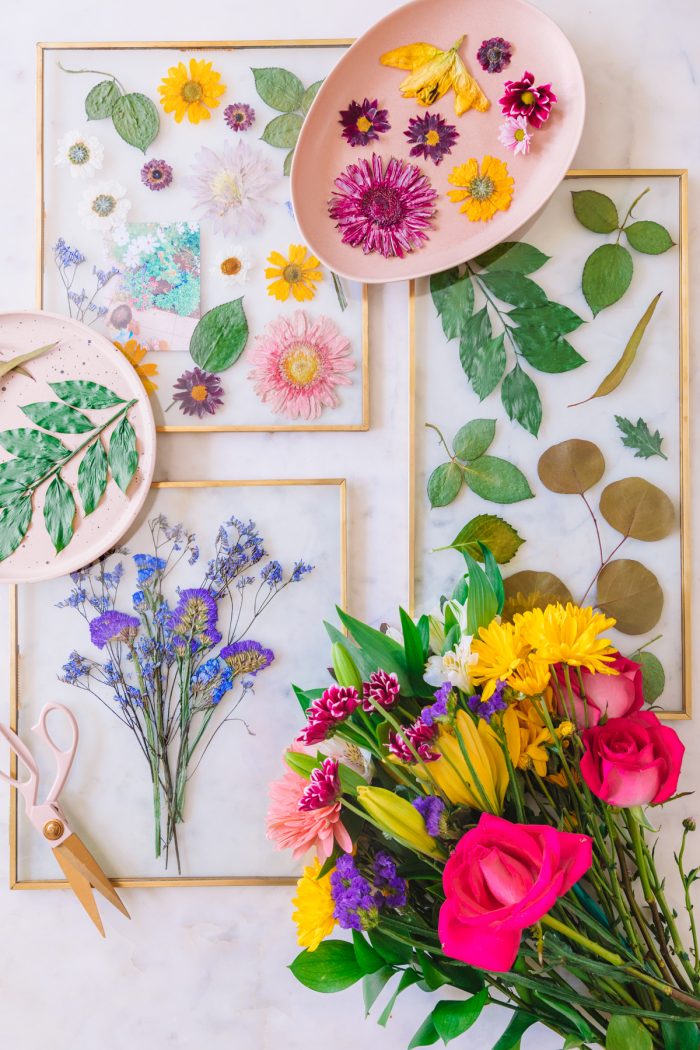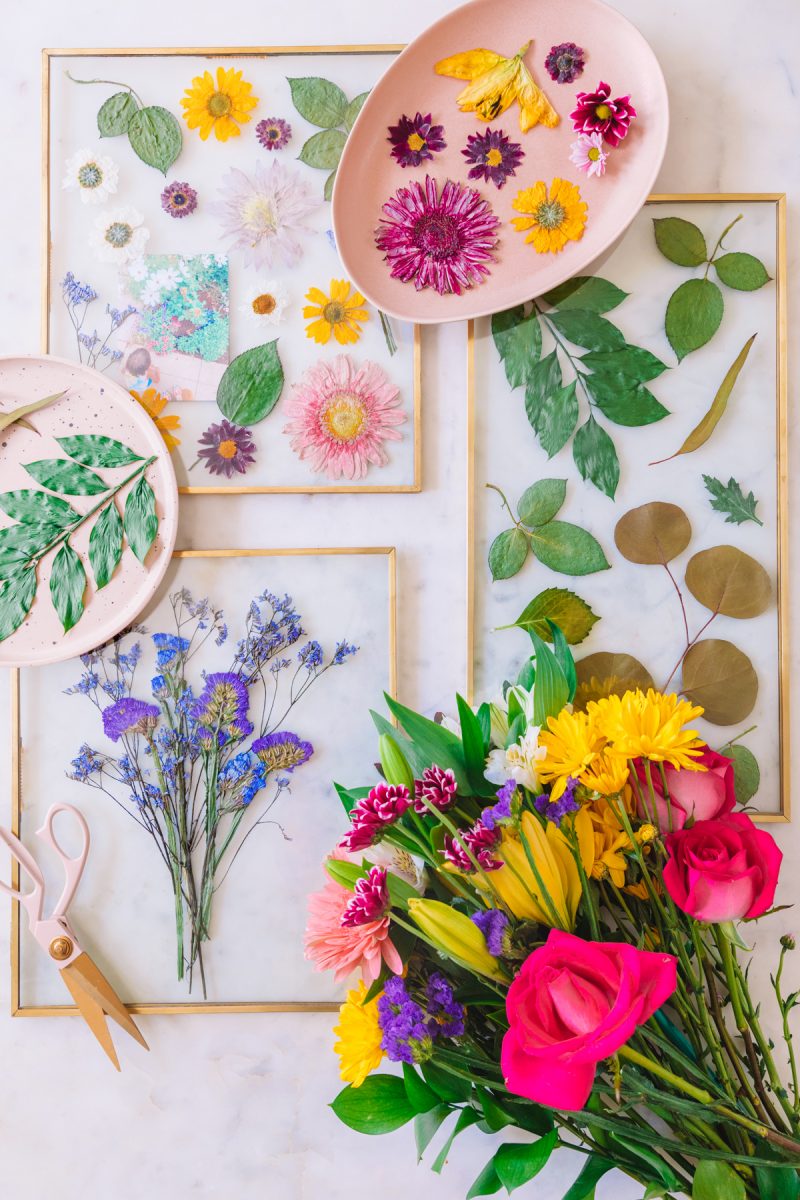 Have you ever pressed flowers!? It's such a beautiful way to preserve flowers from a special occasion that you want to remember for far longer than the fresh blooms will last… and today I'm going to show you how to press flowers in the microwave… in under two minutes!
Since I am all about preserving memories, I wanted to share a project that would be great for Mother's Day or any other occasion, and help you preserve your flowers to enjoy them even longer. So, I made these pressed flower keepsake frames! A great gift to give, in and of itself, or a great way to preserve a gift you receive.
I got to team up with Edible and create this project using flowers from their FruitFlowers bouquets! Yes, in addition to the incredible chocolate dipped fruit we all know and love, they also sell fresh seasonal flowers! Delivered, of course, right alongside that yummy chocolate dipped fruit. Best of both worlds: flowers to brighten someone's day and a delicious treat to enjoy along with it!
Before I dive in, I have a discount to offer you if you want to gift something from Edible this Mother's Day season. You can use the code '10MINDELL' for 10% off orders $59 or more! The code is valid through May 2nd, 2021.
Now, let's get to it!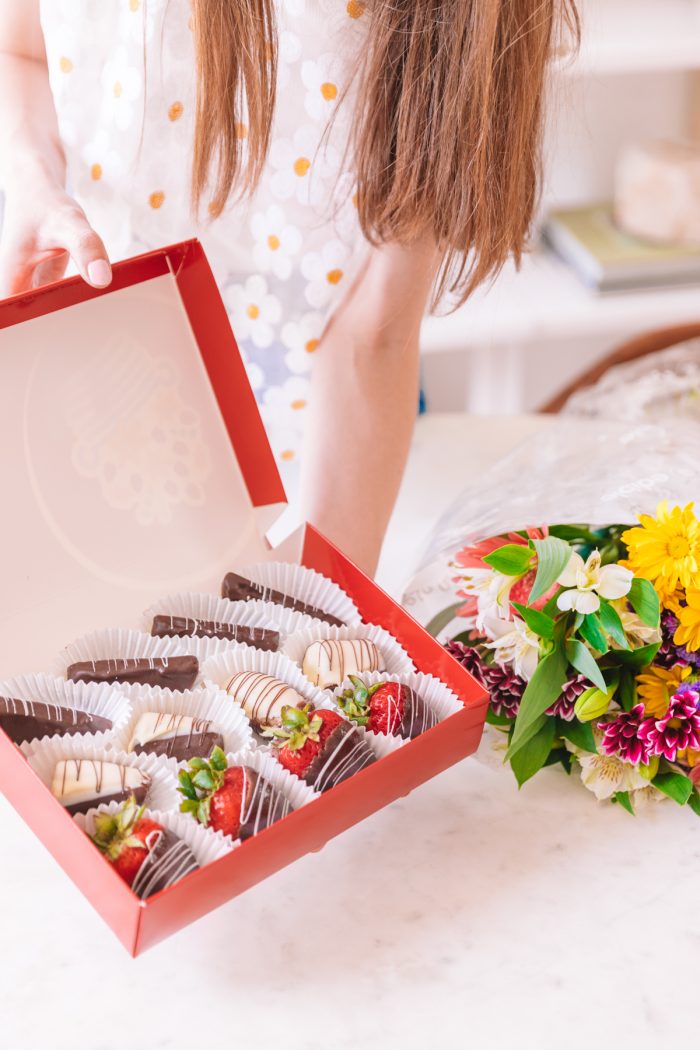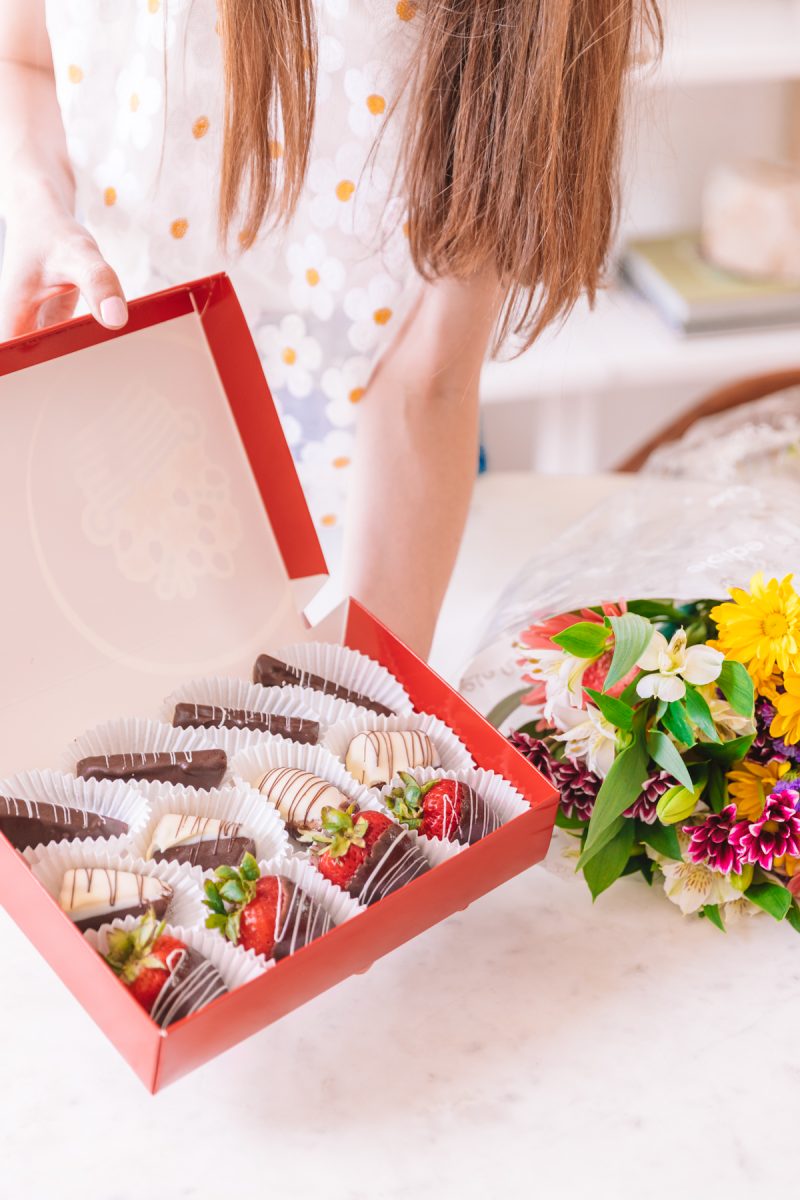 What flowers and greenery work best for pressing?
Every flower presses differently, some keep their color and others change. Some are more difficult and others are quite simple. Every FruitFlowers arrangement from Edible features seasonal flowers so they all vary slightly to make sure the blooms are at their finest and freshest when delivered! The flowers and greenery included in mine pressed beautifully!
Naturally flatter flowers, like daisies, aster and chamomile are easiest to press. I also found filler flowers like statice looked beautiful when pressed while left on the stem.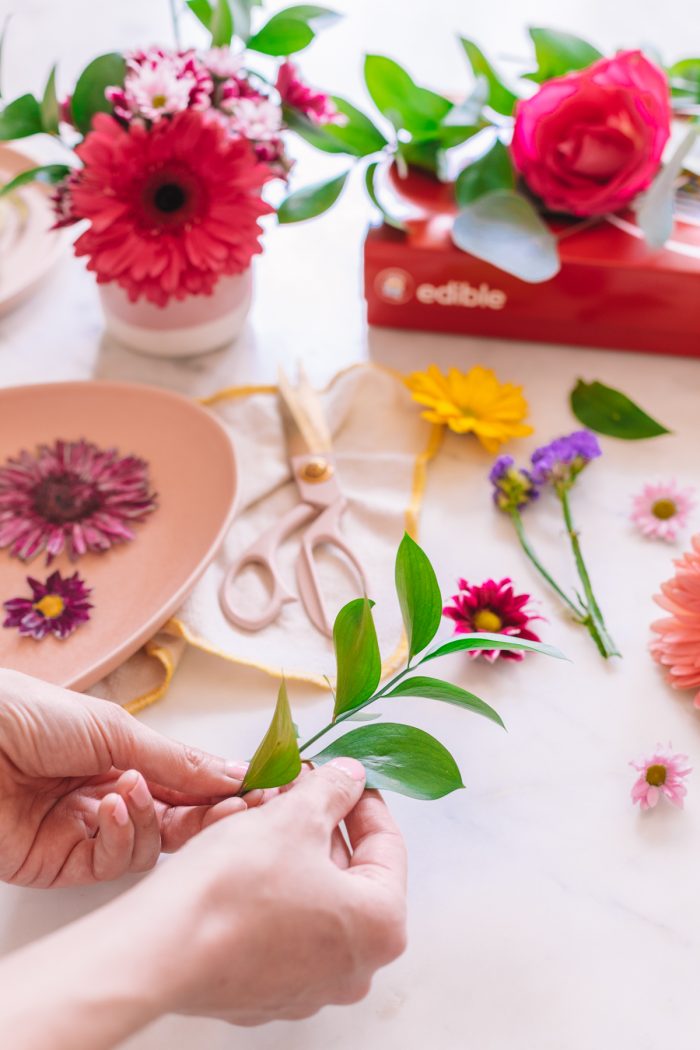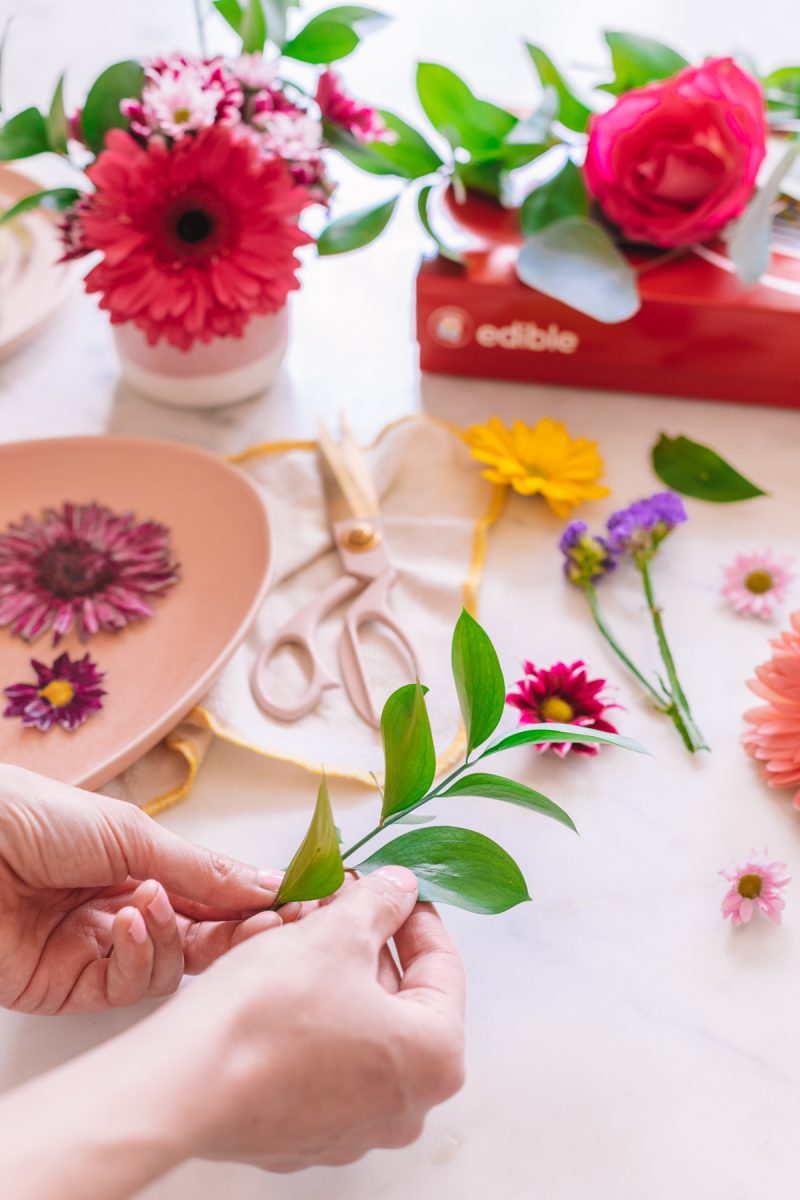 You will notice that not all colors stay the same once the flowers are dried. Yellow holds its hue the best, whereas hot pinks turned more purple, and pastel flowers lost a bit of their color. The same goes for greenery, some greenery, like myrtle and the leaves I pulled from rose stems, held their color, but leaves like eucalyptus turned more olive.
Thicker flowers like roses are the hardest to press, though it is possible! If you're just beginning, you may want to start out with flatter flowers but if you'd like to try thick flowers like roses, I recommend cutting them in half before pressing, or pressing the petals individually!
All in all, it's fun to experiment and see how each flower changes as it dries, both in size, shape and hue!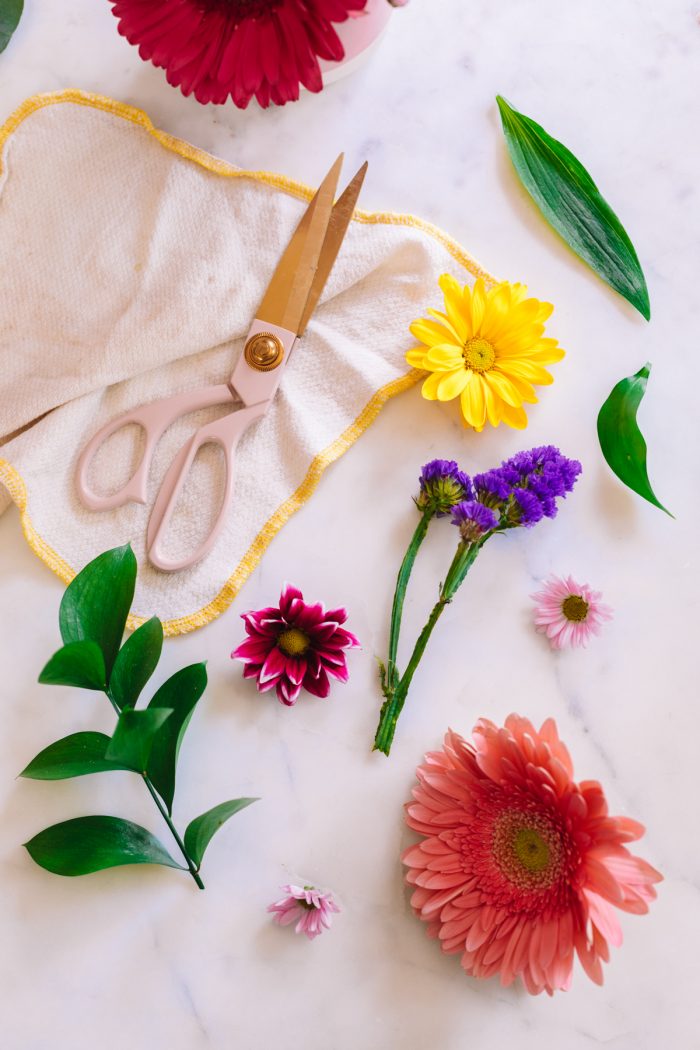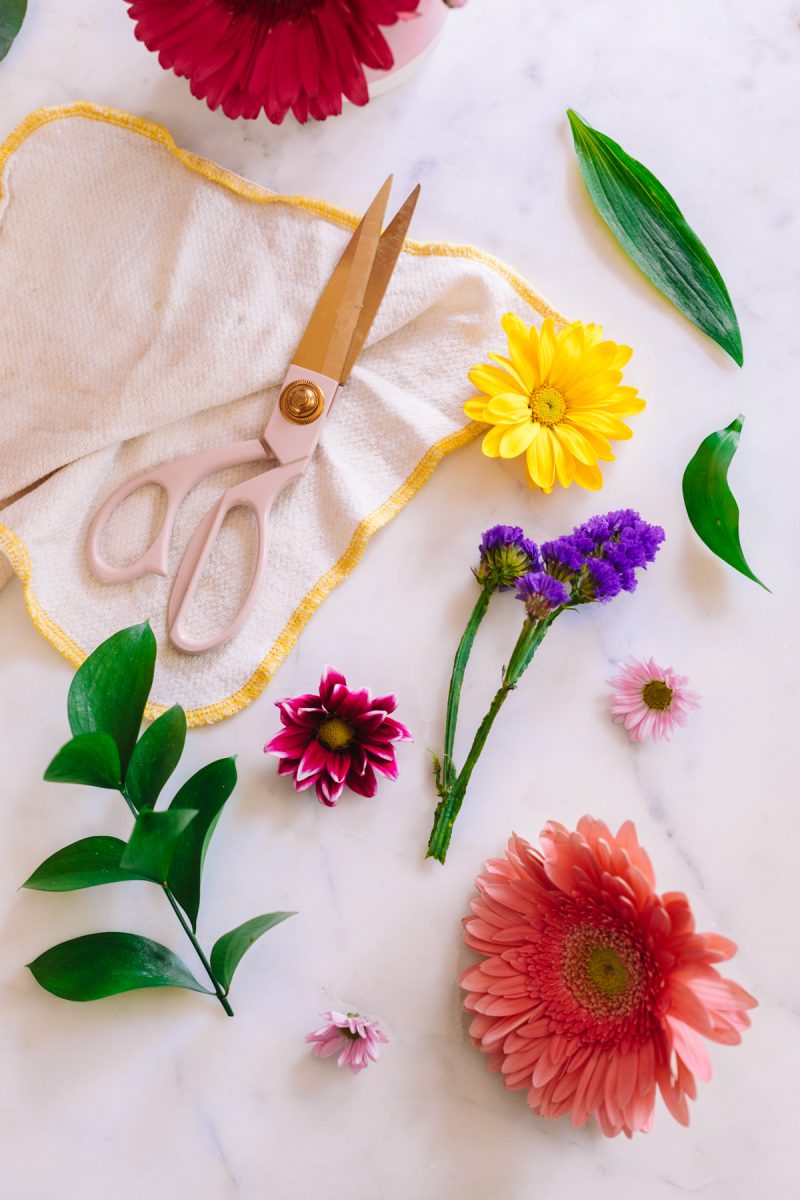 What You'll Need to Press Flowers
Here's what you'll need to press flowers in the microwave:
Fresh flowers and/or greenery
Paper towels or 100% cotton rags
A heavy microwave safe dish/container (to use as a weight)
Microwave
How To Press Flowers in the Microwave
Here's a step by step tutorial for pressing flowers in just a few minutes using a microwave!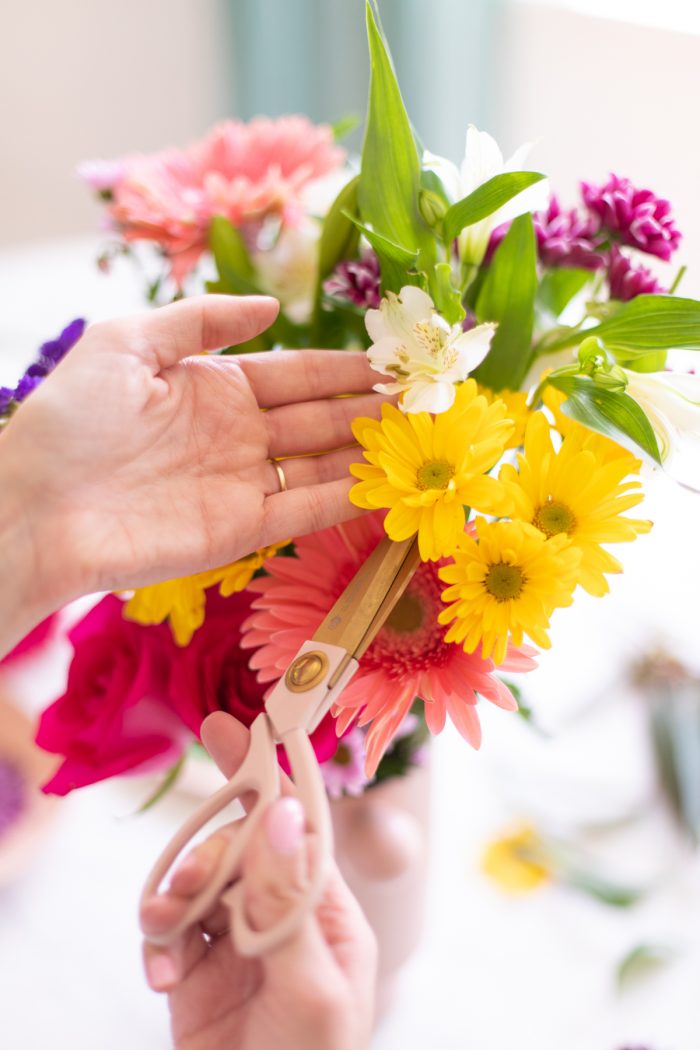 1. Cut blooms and leaves as desired. You can either cut them off right below the bloom, or leave on the stem if you'd prefer. You may need to trim the stems, however, so they fit in the microwave. For leaves, you can leave them on the stem or pull them off and dry them individually.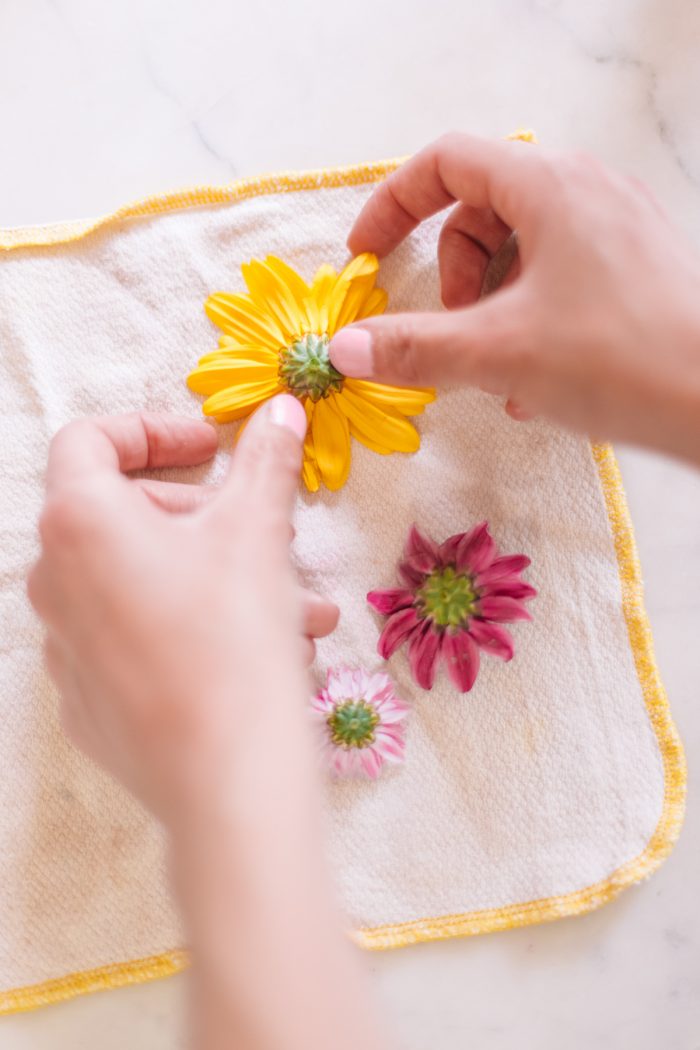 2. Place the blooms on top of a piece of paper towel or on one side of a cotton rag. However you place your blooms will be exactly how they dry, so make sure petals are flat and smoothed out.
3. Cover with another paper towel or by folding the rag in half.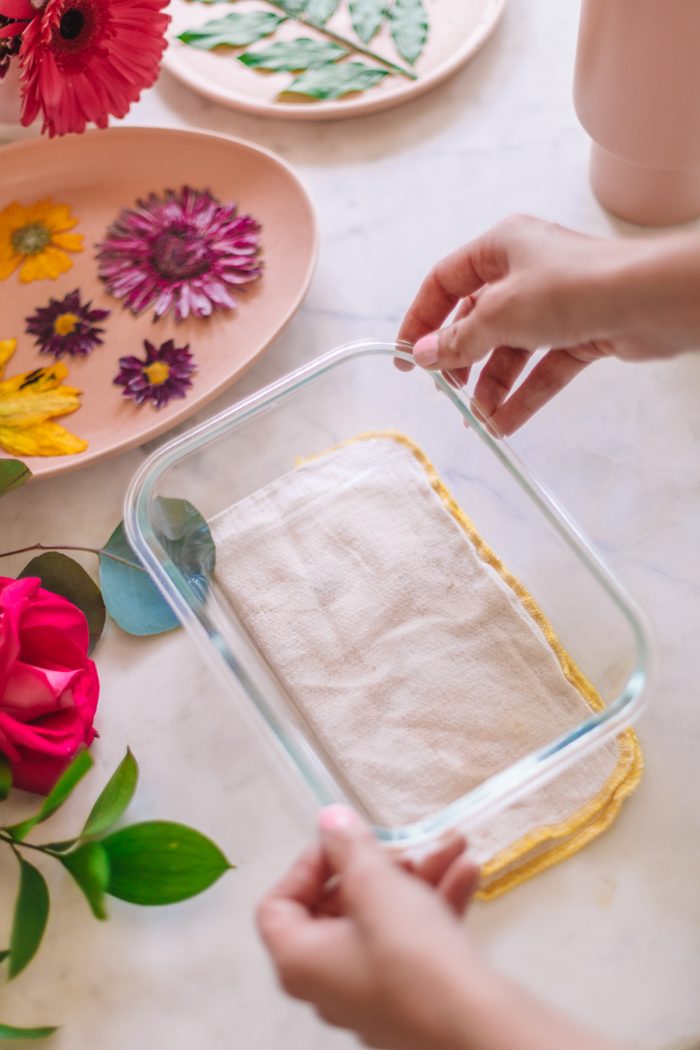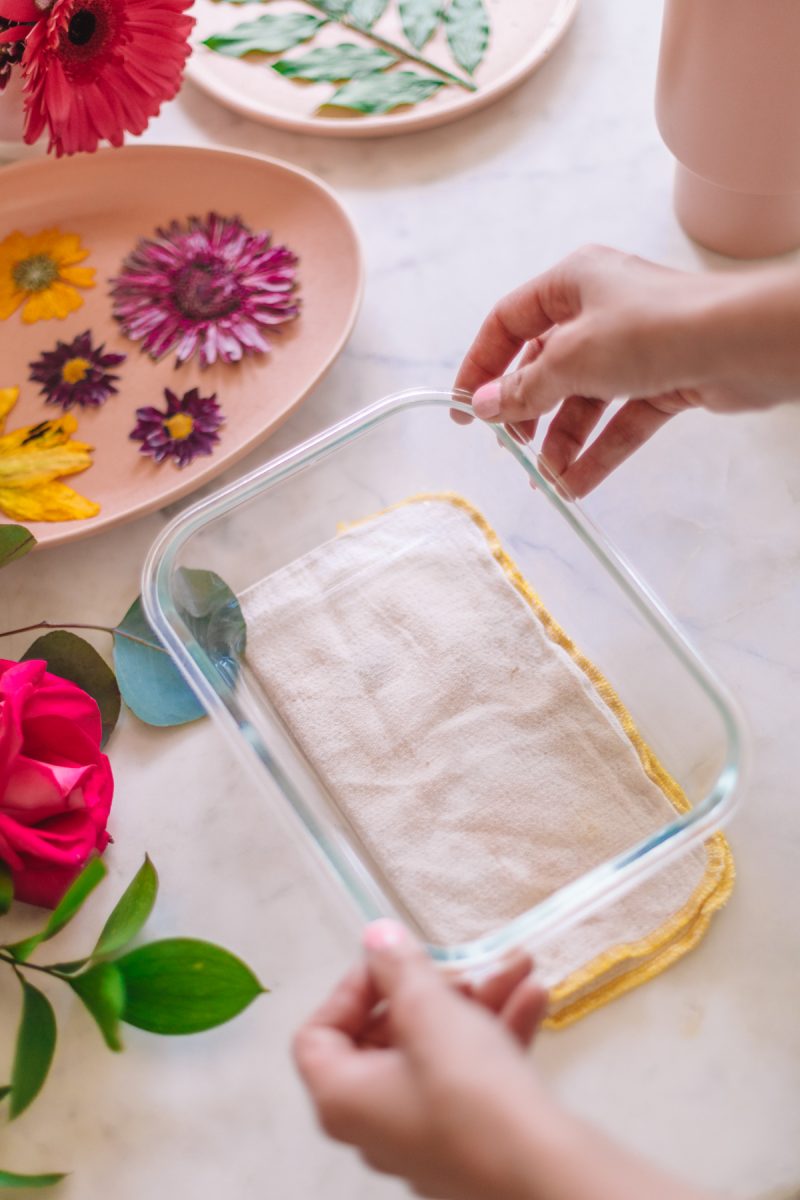 4. Place in microwave. Set a heavy microwave safe dish on top. You don't need to press this down, if you have thicker flowers. Just set it on top gently, it will still flatten on it's own as the flower dries!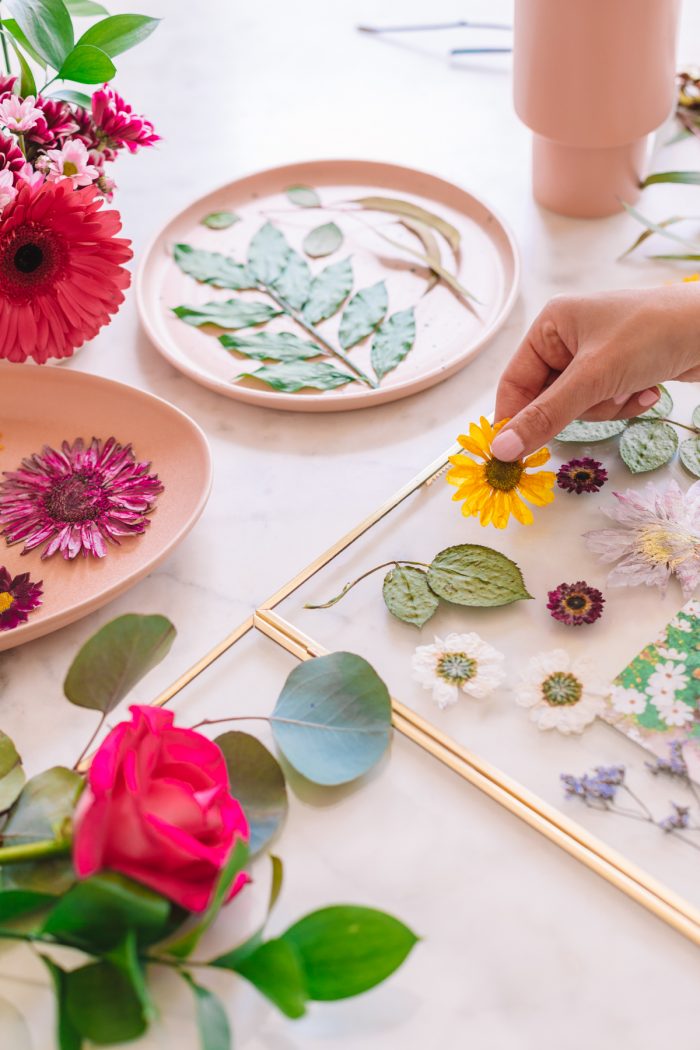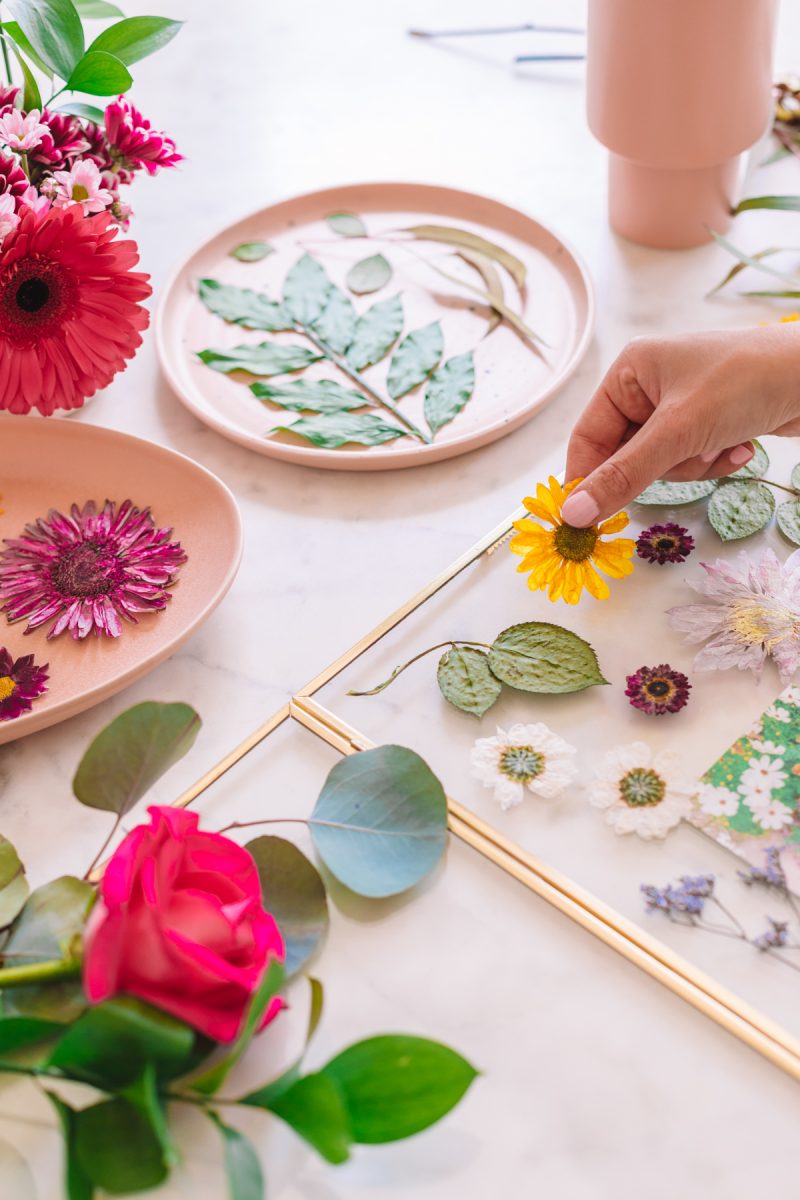 5. Microwave at half power for 90 seconds. Remove the dish and check your flowers. They should feel quite dry, almost like paper. If they still feel moist, put them back in the microwave (cover again with the heavy dish) for 30 second increments until dry. Remove from microwave and let cool, they will get stiffer as they cool and fully dry. How long this takes depends on the flower, but I found they set up quite quickly. Now they are ready for whatever project you'd like to use them in!
How To Make A Flower Memory Frame
Once you press your flowers, here's how to turn them into a framed piece of art!
You'll need a floating frame for this project. I used this one. Depending on the frame and the thickness of flowers you use, you may want to use a bit of adhesive, like a glue dot, to adhere your flowers if you find they still slip around once the frame is closed.
After you have the correct supplies, it's all about how you want to style the flowers in the frame from there! Here's three ideas for how to arrange your fresh flowers: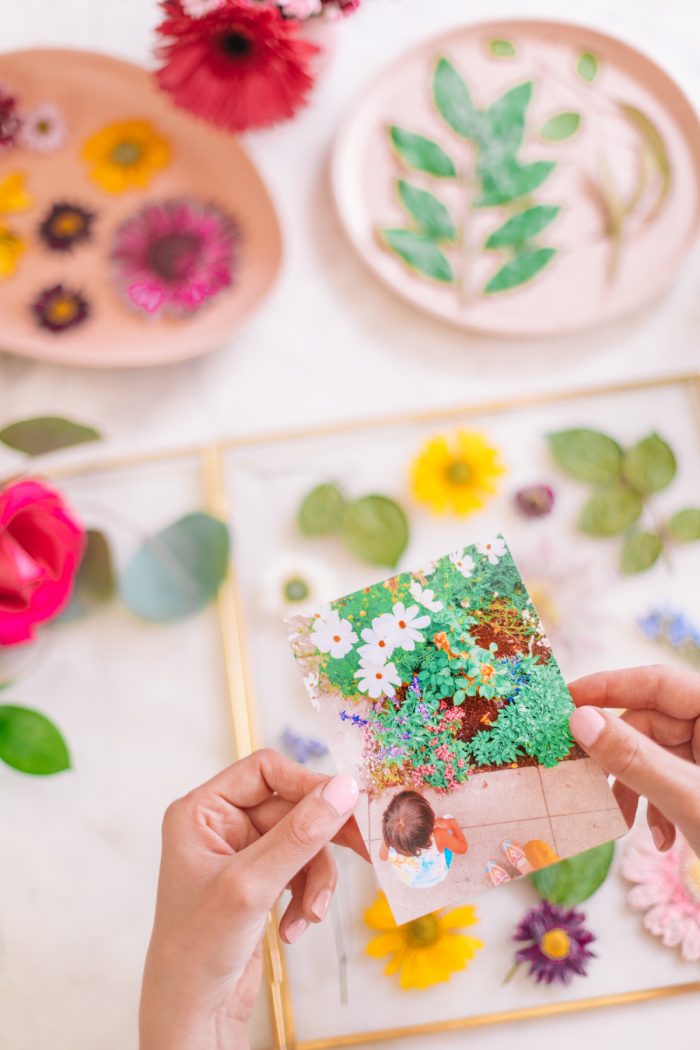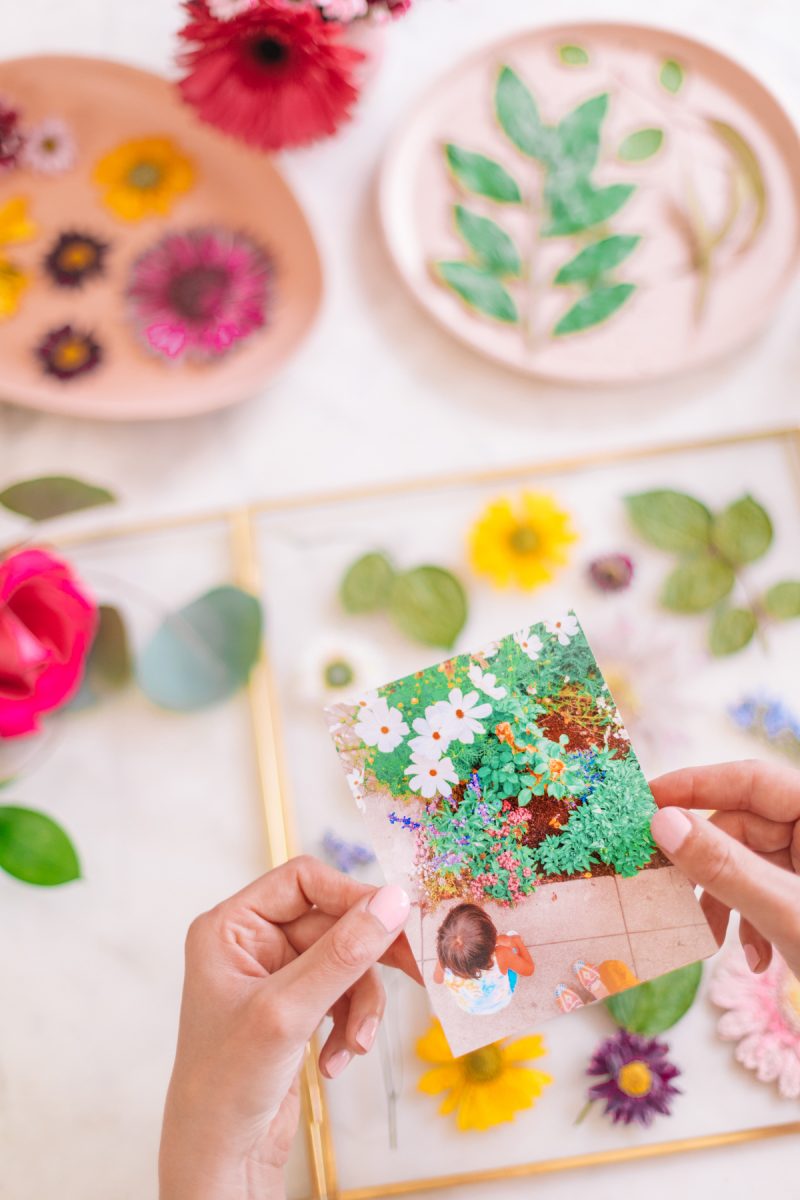 1. Alongside a photo or card: Try using the frame as more of a shadow box or collage to preserve a memory, occasion, milestone or season of life. Include a photo, invitation, card or other piece of memorabilia alongside your flowers! Place the photo in the center of the frame, or in one of the corners, and have a few blooms overlap it to tie everything together.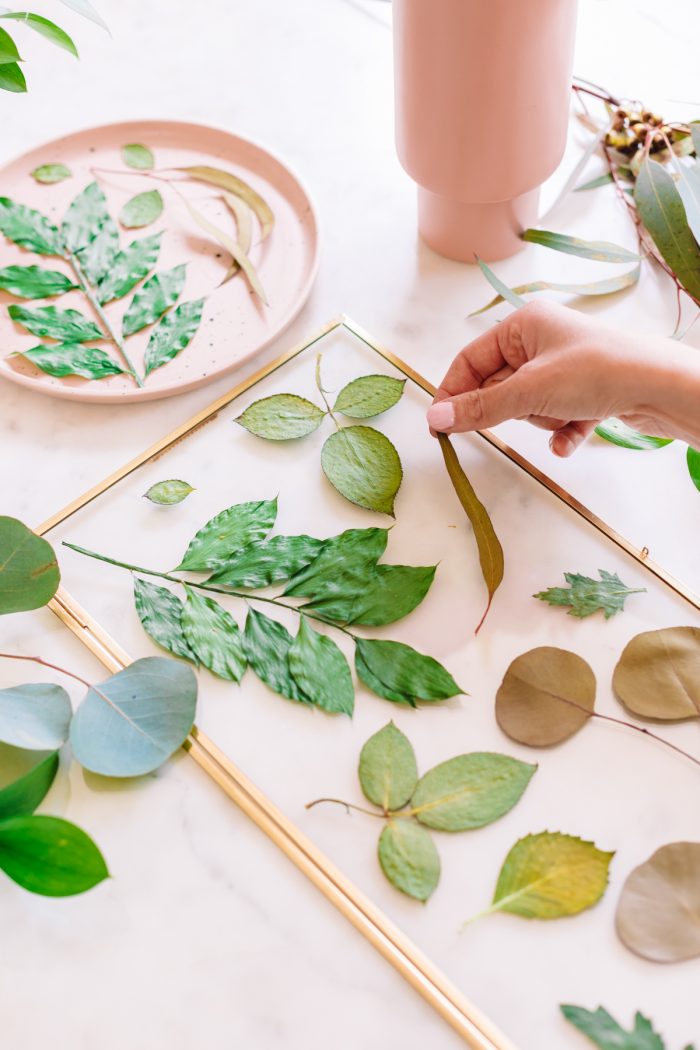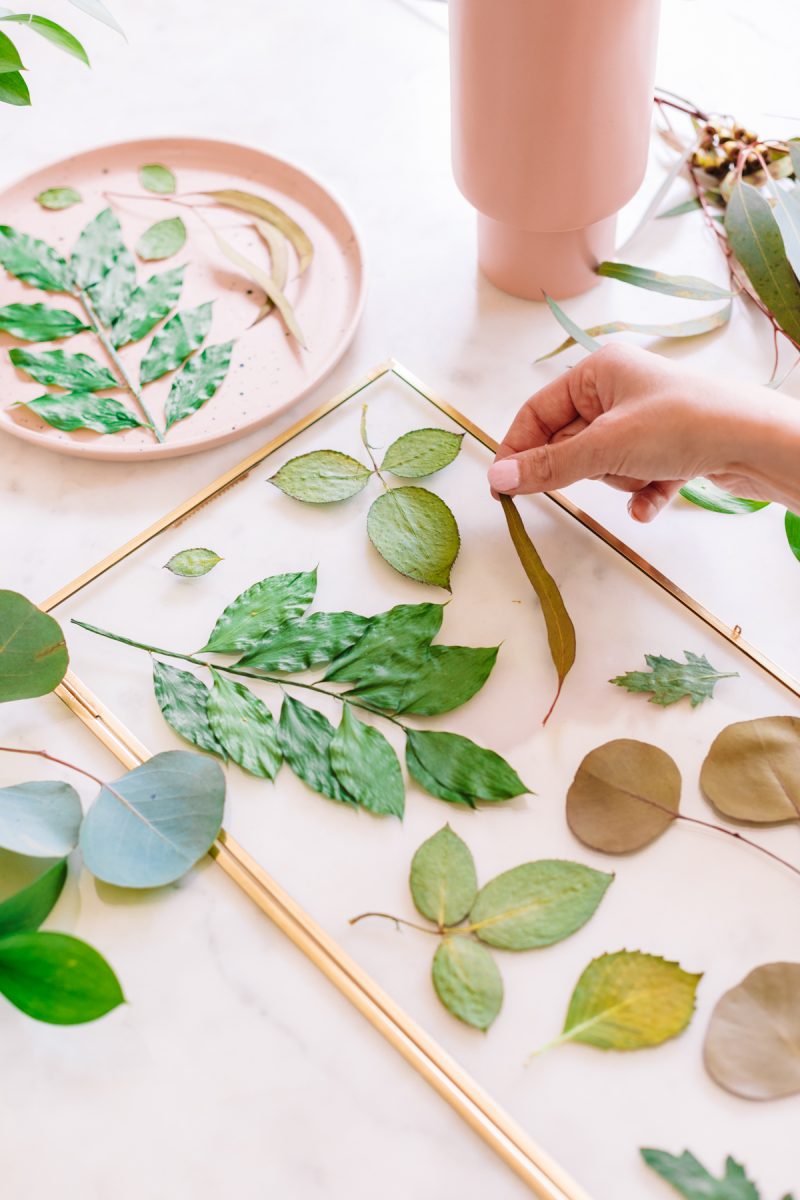 2. Go with greenery: If you or the recipient prefer decorating with neutrals, perhaps you'd prefer sticking to just the greenery from your bouquet! Choose leaves with different shapes, sizes and hues and arrange them inside the frame.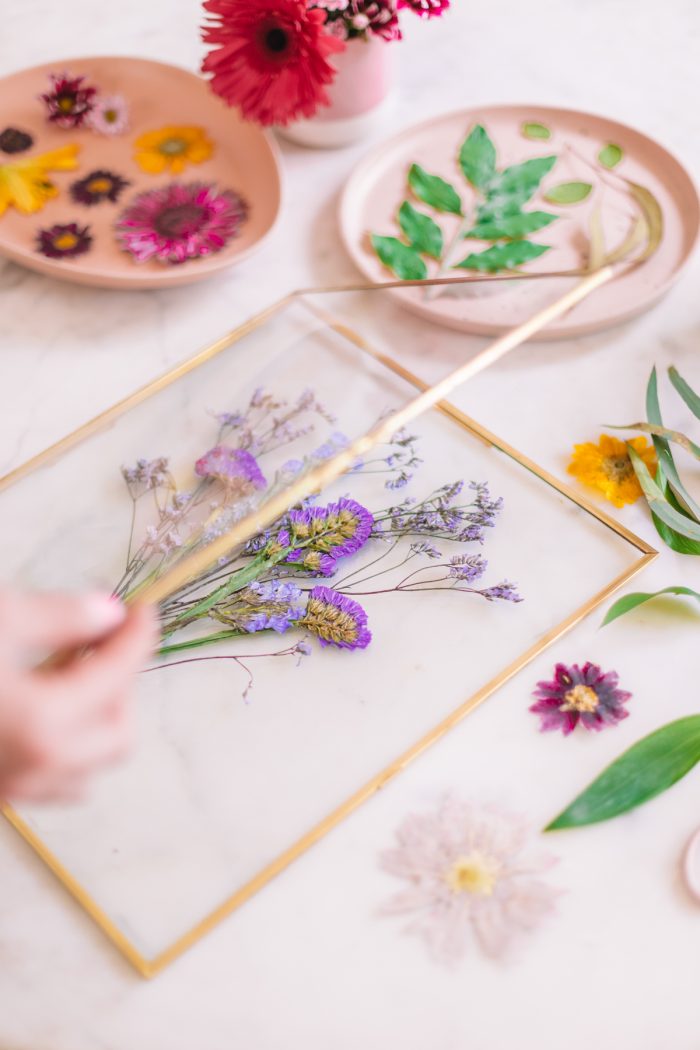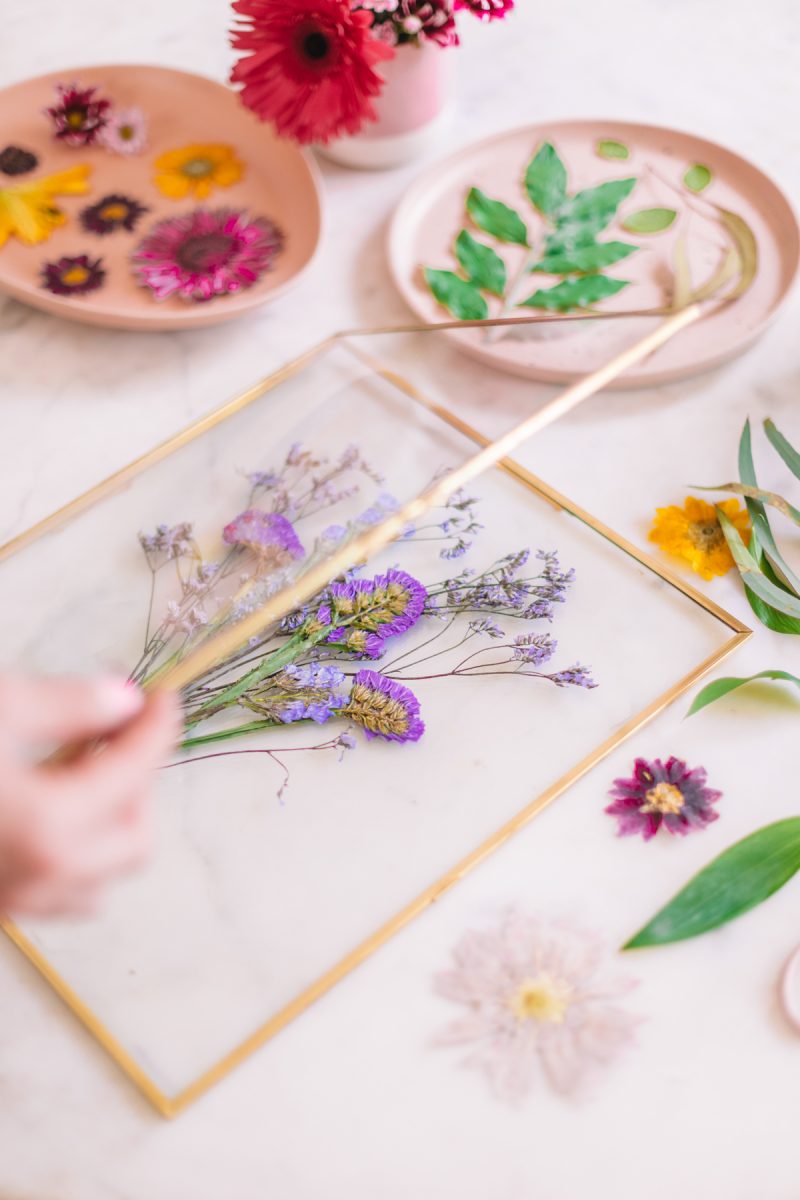 3. Make it a bouquet: If you like the look of pressed flowers with the stems still on, try arranging them so they look like a dried bouquet inside the frame. Gather all the stems at the bottom as you lay your various flowers inside, and let them spread out towards the top to form a bouquet shape.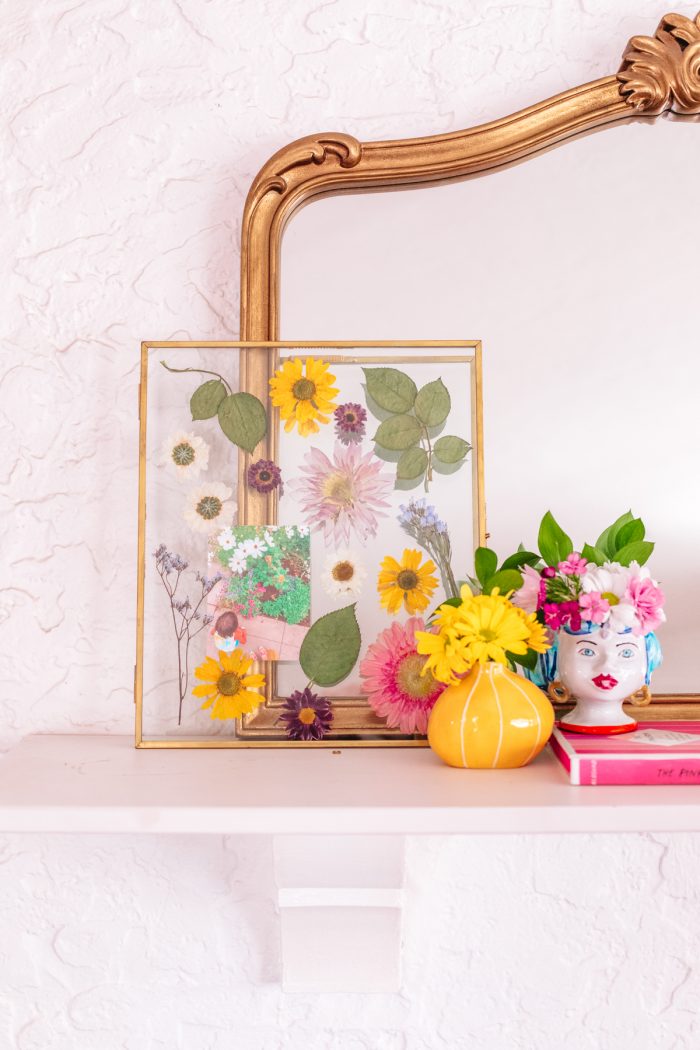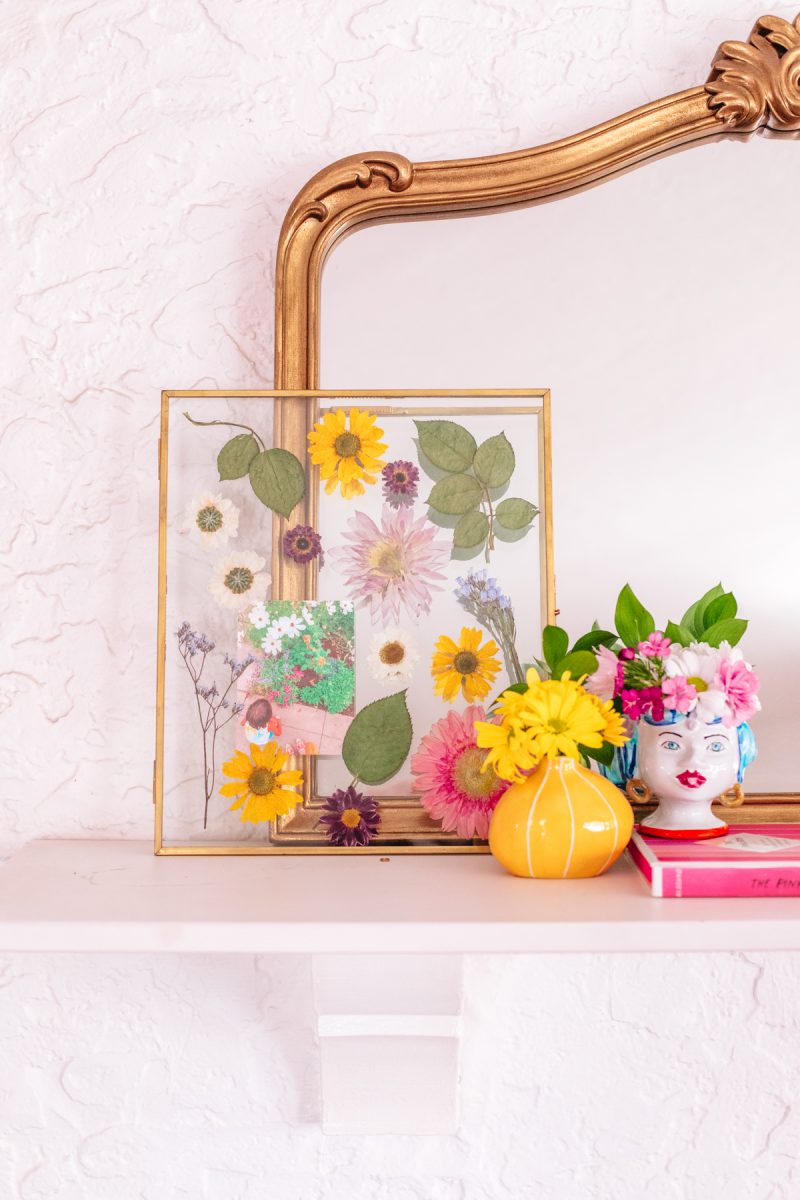 How To Gift & Display Pressed Flower Art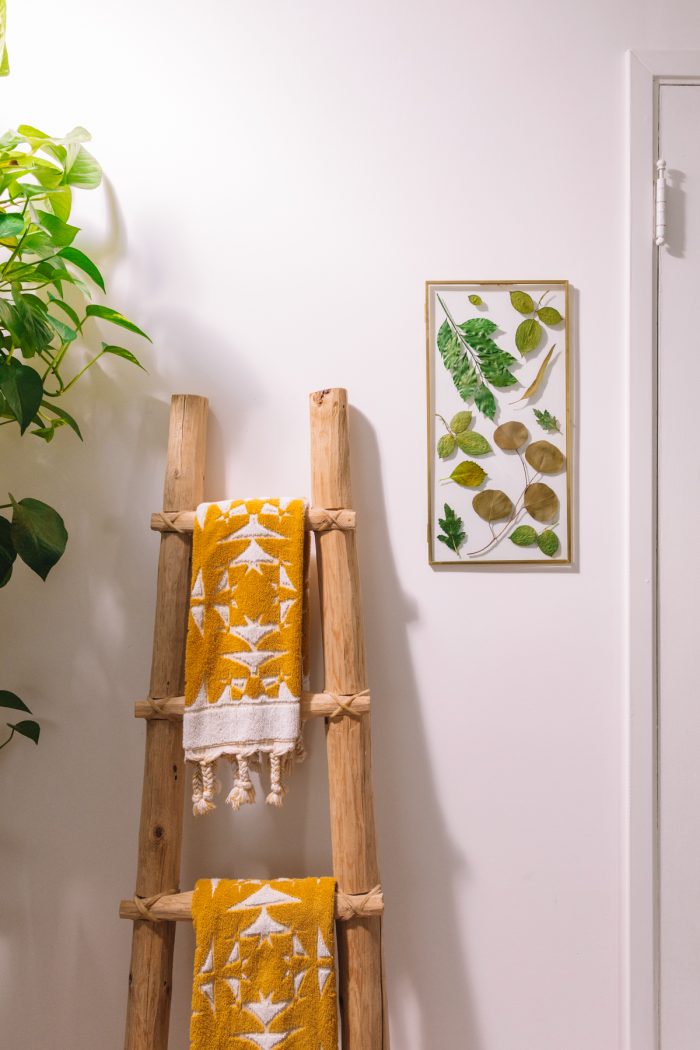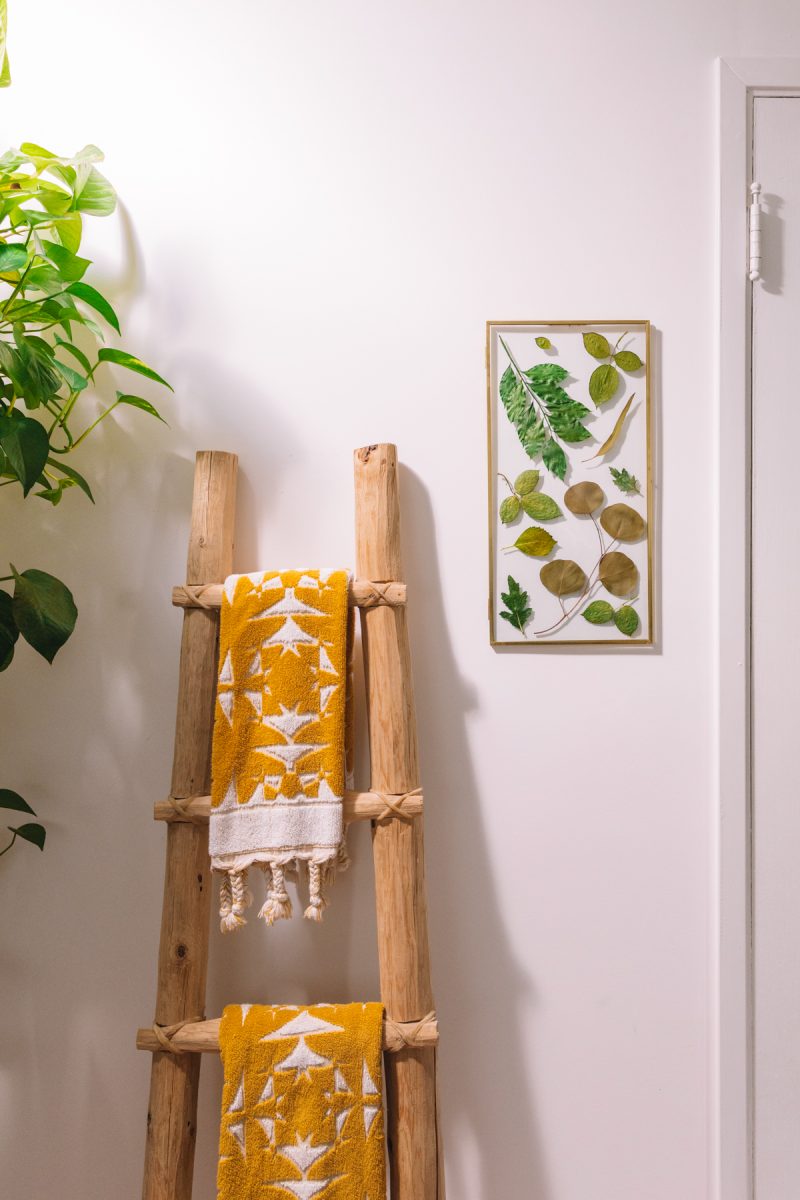 Hang the pieces as you would any other art. They look beautiful on their own or as a part of a gallery wall! You can also lean them on a mantle, shelf or dresser.
A great gift idea would be to gift a beautiful frame alongside a flower bouquet, like the gorgeous FruitFlowers below to give the recipient an easy boost towards preserving their flowers for years to come!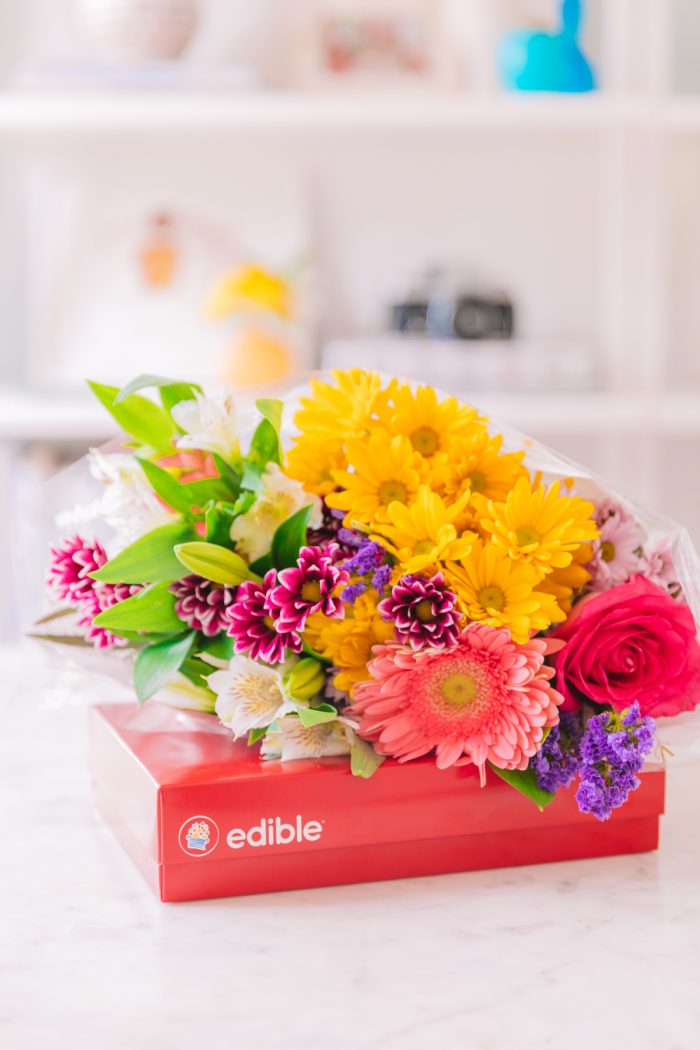 Photos by Jeff Mindell
If you'd like to order a FruitFlowers gift from Edible for someone in your life, you can do so here and use the code '10MINDELL' for 10% off orders $59 or more. The code is valid through May 2nd, 2021.
This post was created in partnership with Edible. All content and opinions are that of my own! Thank you for supporting the sponsors that keep the Studio DIY party going! Read more about my editorial policies here. For promo code terms, click here.