It's birthday time!!!! Ok, it's not actually birthday time until Friday but like I said yesterday, I'm celebrating all week! And I'm talking about a few of my favorite P's: piñatas, peonies and party hats! Today's DIY accomplishes the latter two, in fact. BAM! I imagine when you see "Flower Crowns" you think of something entirely different, but let me share my version with you. Tall and fancy, colorful painted stripes and a peony to top it all off. Perfection? Oh yes. The garden party has officially gone royal on you.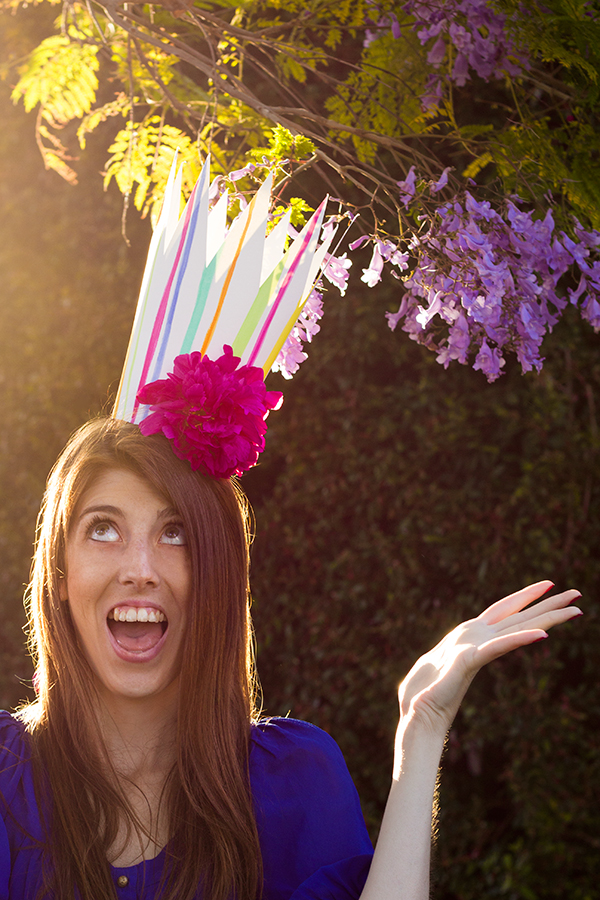 Let's get our crown on!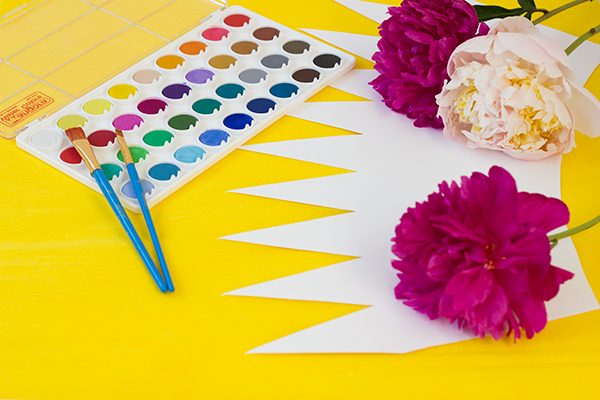 Crown Template (Cut Out and Tape Sides "A" and "B" Together. FYI the template makes a crown 9.5″ tall, it's a statement, folks!)
Watercolor Paper or Matte Poster Board (I used matte poster board.)
Watercolors
Various Paintbrushes
Water
Double Stick Tape
Hot Glue Gun
Hole Punch (Optional)
Ribbon
Fresh Flowers (I used my favorite, peonies!)
Print and put together your crown template using the A + B guides as marked. Use it to cut out your crown from your watercolor paper or poster board. Get out your paint, brushes and water and start painting stripes of all different widths down the crown. I suggest playing around with your colors on a scrap piece of paper first to see what you like best.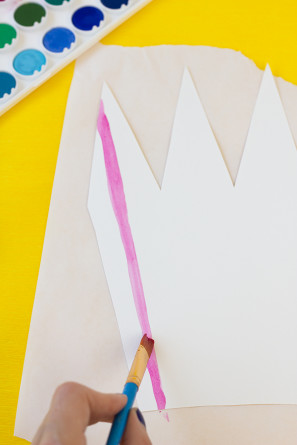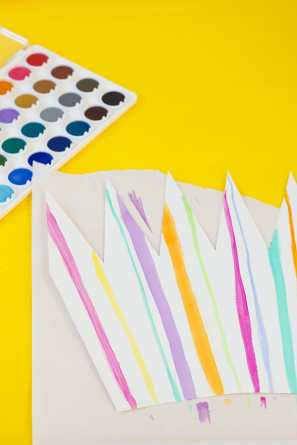 After all your stripes are painted, let them dry completely.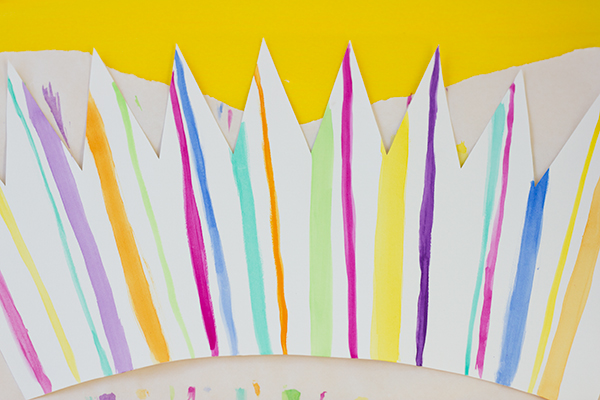 Once dry, place double stick tape on the flap that extends past the crown and form it into it's crown shape. Pick your perfect flower (or flowers!) and trim the stem very close to the bloom. Hot glue the flower to the crown and let set. Punch a hole in each side of the crown and tie ribbon through each, or simply tape ribbon to the inside of the crown.
Present the crown to it's lucky recipient…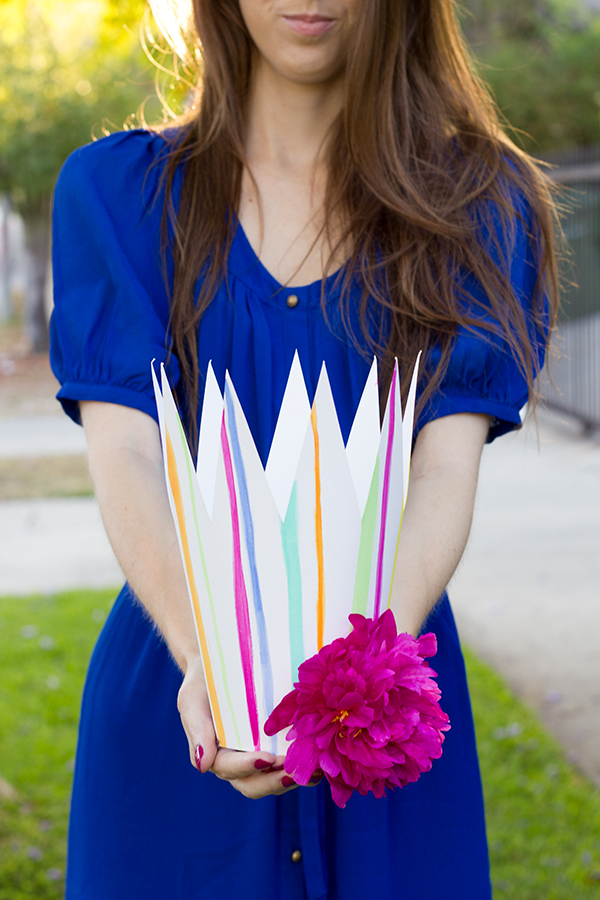 …and watch 'em rock that crown all night long!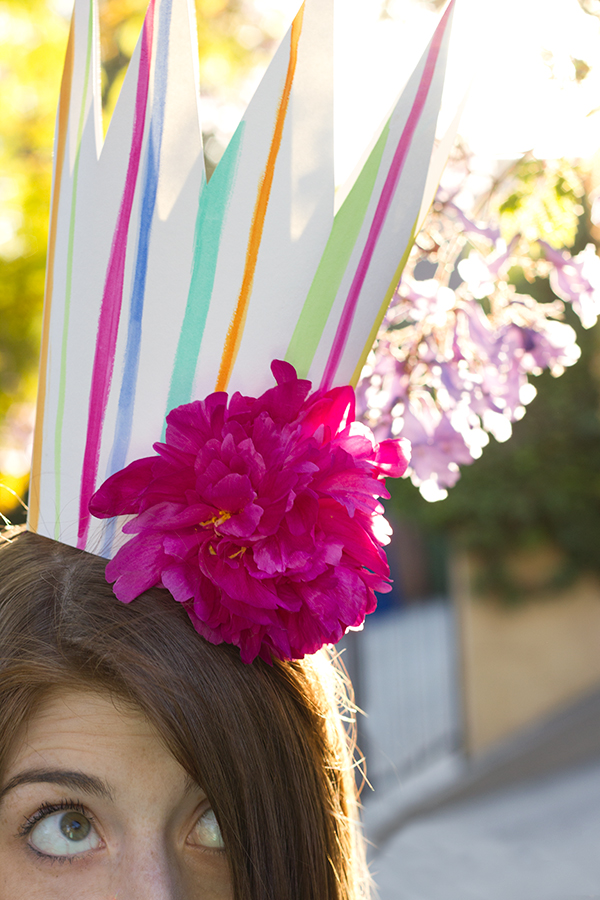 All Photos by Studio DIY
It's all about birthdays this week, but if that isn't enough… here's some more party hats, piñatas and birthday surprises for you. And for a hefty dose of fresh flower DIYs check out the whole Garden Party series!