You saw a sneaky peek of these guys with the leprechaun notes, but here they are in all their glory! Fringey pots of gold! Ok so I suppose these pots are gold, not filled with gold, but as long as there's gold and rainbows involved, I'm happy. These itty bitty St. Patrick's Day treat pouches can be stuffed with candy or other small items and they are pret-tay easy to make! I think they'd be great, sans clovers, for all sorts of parties too!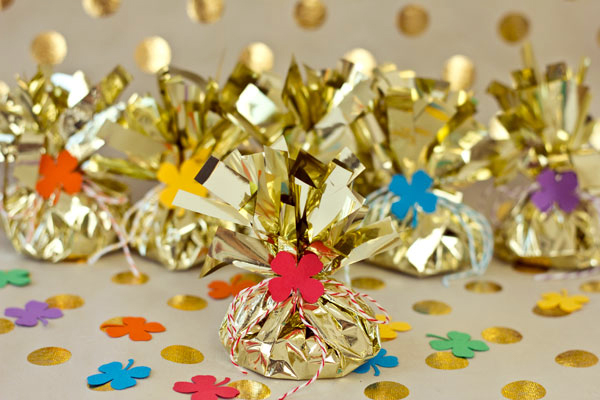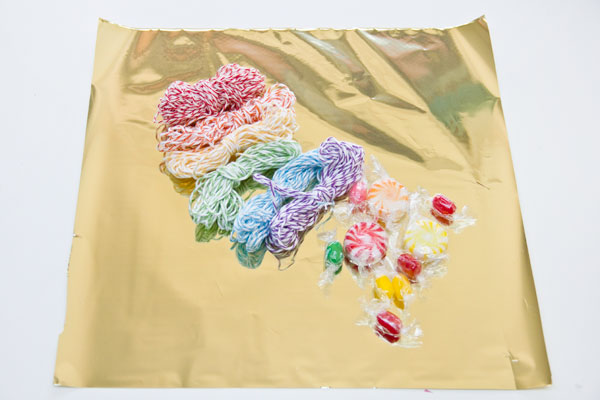 Gold Mylar (Cut into 10″ squares), You will need two squares per "pot of gold"
Colorful Baker's Twine
Paper Shamrocks (Made with cardstock and a paper punch), optional
Candy or Other Treats
Rotary Cutter
Cutting Board
The cutting board is your best friend for this project. Lay two squares of gold mylar (one on top of the other) on your cutting board, lining up with the lines of the board. Begin by cutting a two inch square out of each corner of your mylar (you can cut through both layers at once).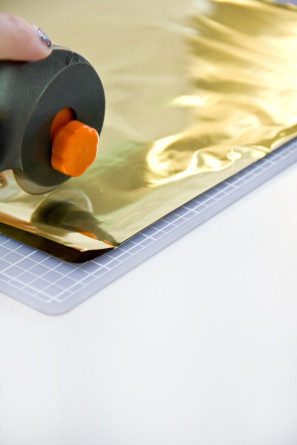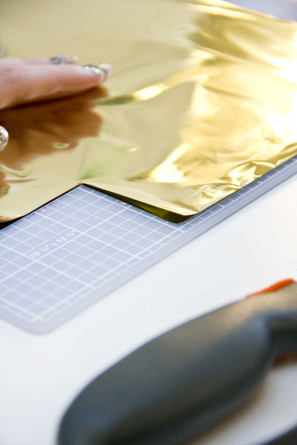 One side at a time, fringe the edges of your mylar (again, through both layers and two inches deep) with the rotary cutter. Lay your candy or other treats in the center of your mylar…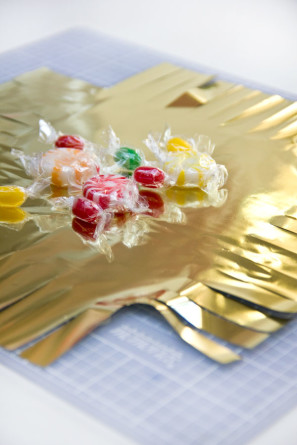 …and gather up the edges to form a pouch. Tie with twine.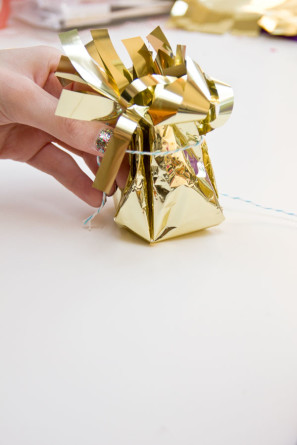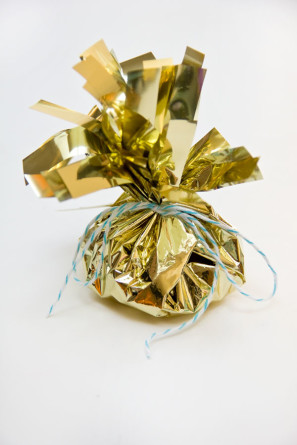 To finish, I added some colorful shamrocks to mine with a glue dot.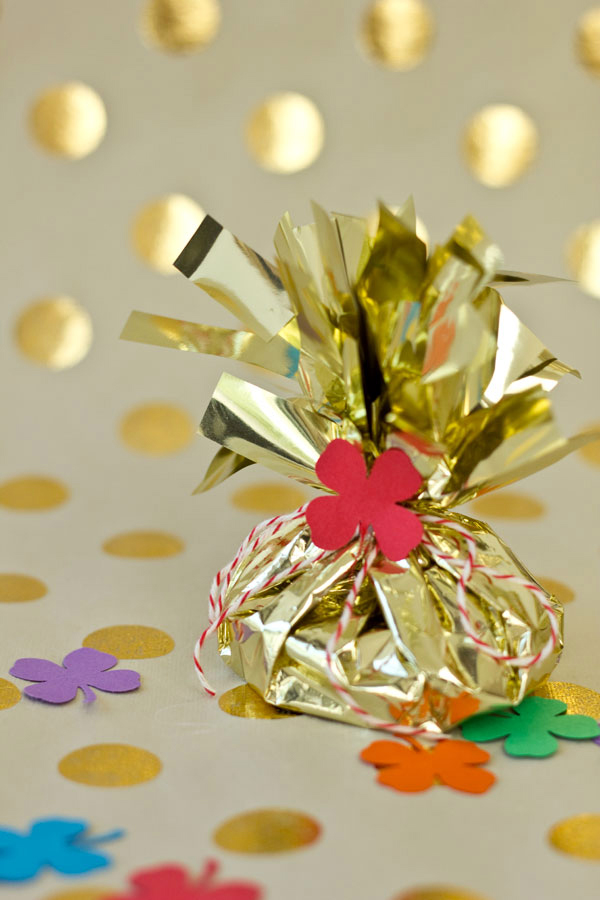 These would make great little St. Patty's treats for co-workers or classmates!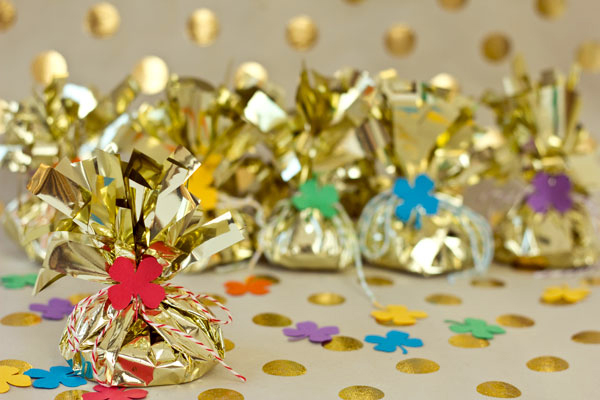 All Photos by Studio DIY
These go great with the free printable leprechaun notes!
For more St. Patrick's Day DIY projects, click here. And for more DIY fun all around, head here!