I have been wanting to splatter paint balloons for about a year now, and this week, I finally decided to hop to it! I grabbed some balloons I had lying around (Yes, it's normal to have balloons just "lying around" in my house) and some gold paint, covered my deck in a tarp and went crazy! Then Jeff and I spontaneously drove to the best wall of all time, the giant pink wall at the LA Paul Smith store, and got our photo on. I'm so in love with these balloons, probably because anything dripping in gold is A-OK in my book! If you can throw around some paint, you can make this too. Let's do it!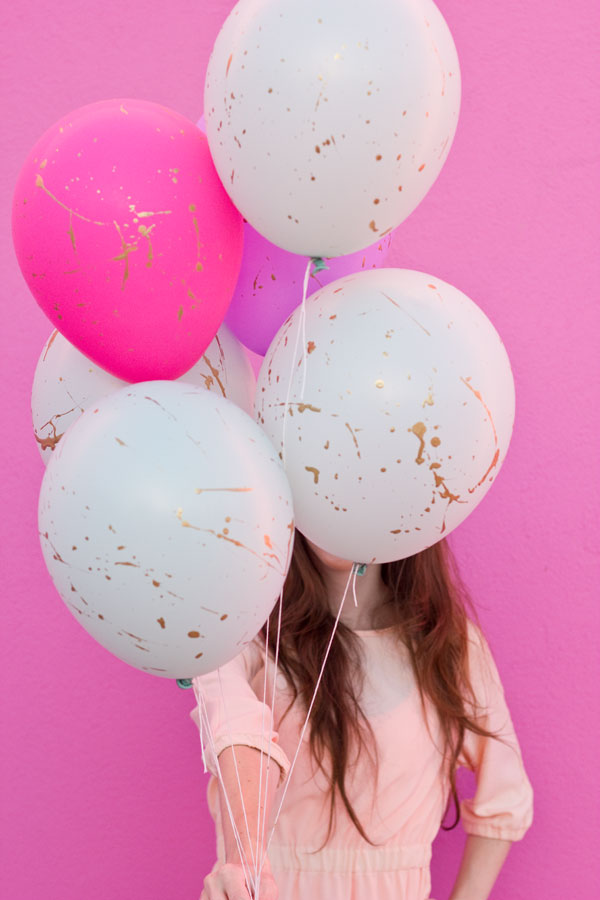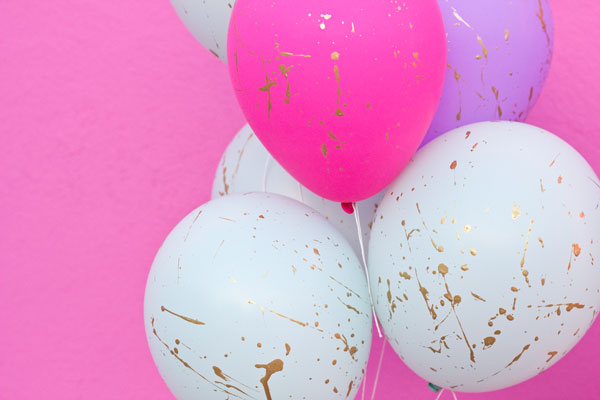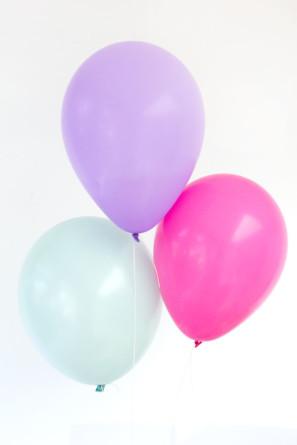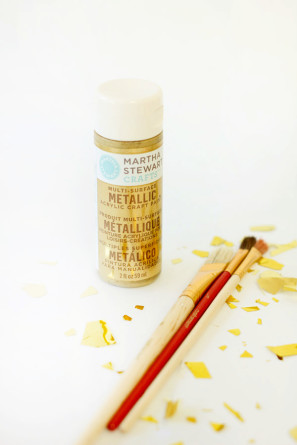 Balloons (Inflated, with either helium or air!)
Gold Craft Paint
Paint Brushes (Different sizes and bristle-types will give you different splatters. Experiment!)
Water
Tarp or Other Protective Surface (This gets messy!)
To get a better splatter, you need to thin out your paint. This may vary based on the type of paint you used, but I used about a three-to-one, paint-to-water ratio. Mix with a paintbrush. Before anything else, cover your entire workspace in a large tarp. The paint gets everywhere, so be safe! And don't wear anything fancy, just in case it gets on you too. Not that this happened to me or anything…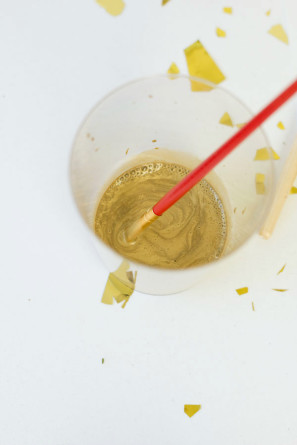 To splatter your balloons, dip your brush in the watered-down paint, hold on to the tail of your balloon and go to town! You can flick the brush, tap the brush or do whatever you please to get the paint on the balloon. This is not a precise process, folks! Note: Large splatters will drip down the balloon a little as they dry because of the round surface. I found using a combination of softer bristled and smaller brushes gave me the look I liked best. After you're happy with your splattter-age (That's totally a word.), let the balloons dry completely, making sure they don't touch each other until fully dry. Mine actually dried fairly fast (in about a half hour), but this will again depend on your paint!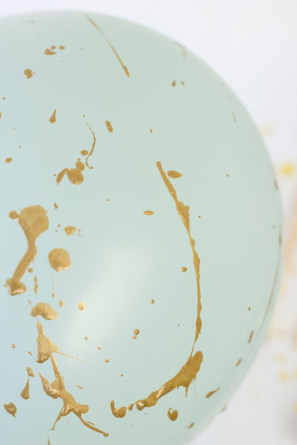 I think these splatter-gilded balloons would be great for a bridal shower or a little kiddo's birthday (it could even be a party activity)! This concept would be so fun on white balloons with all sorts of paint colors, or on colorful balloons with white paint, too! The possibilities are, once again, endless.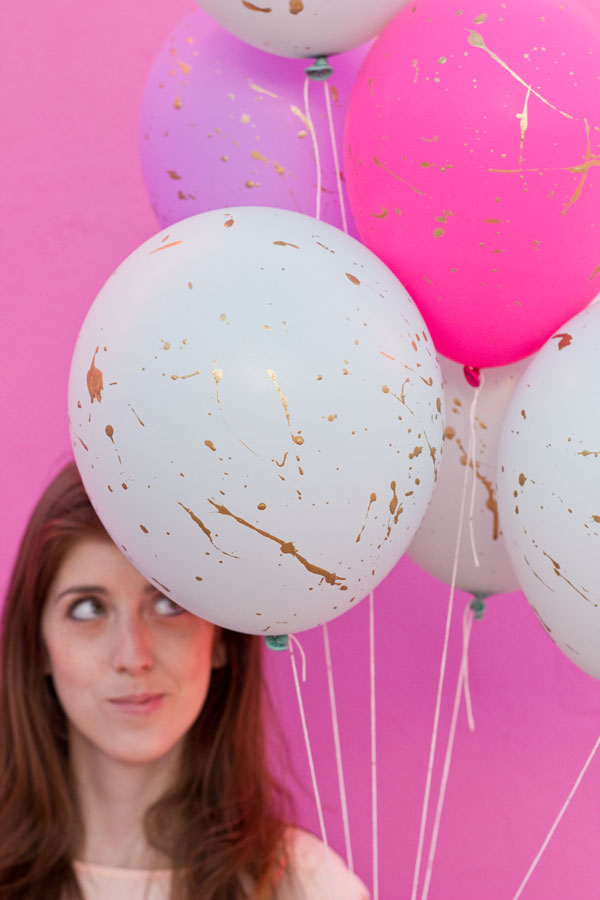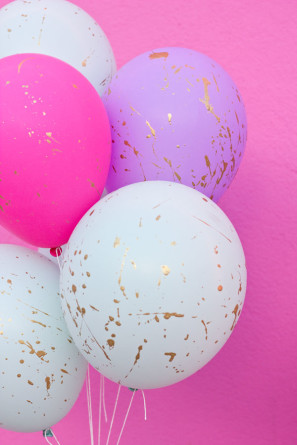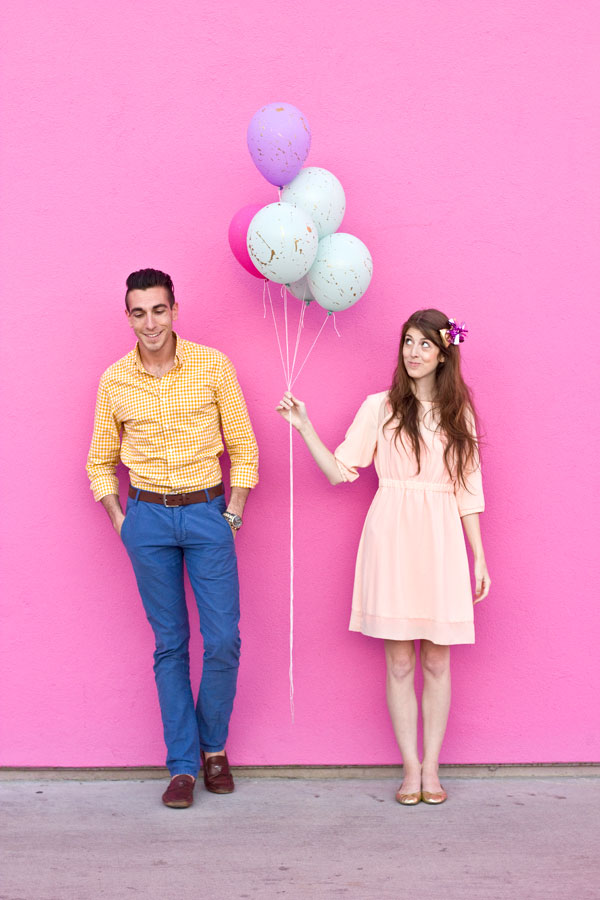 All Photos by Studio DIY
I have some more splatter paint projects up my sleeve, so keep in a look out! In the meantime, get your gild on here and here.
And for more DIYs all around, head this way!