You didn't think I'd get through the Garden Party series without a little honeycomb love, did ya? Of course I had to add some fresh flowers to one of my favorite party staples! You want to know what I really want to do with these flower honeycombs? Hang a whole bunch above a long table for a fancy little spring brunch! Now, who has such a table that they are willing to share? I will bring the honeycombs. And donuts. In the meantime, let's get to crafting!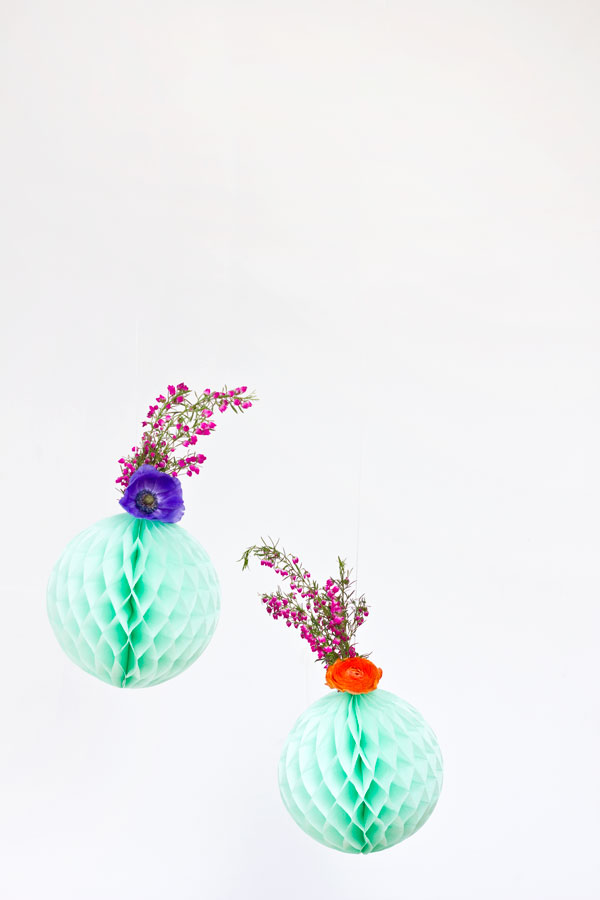 Dear anemones, you own my heart. Always.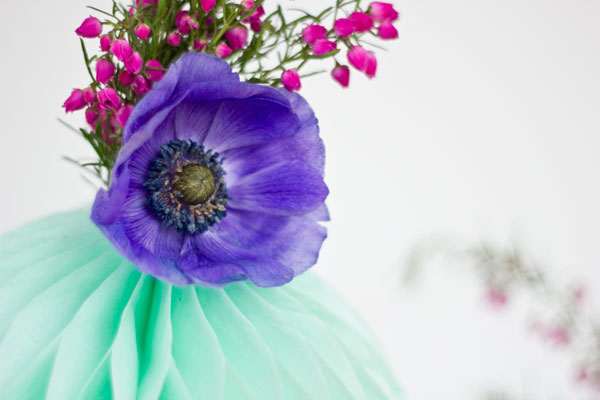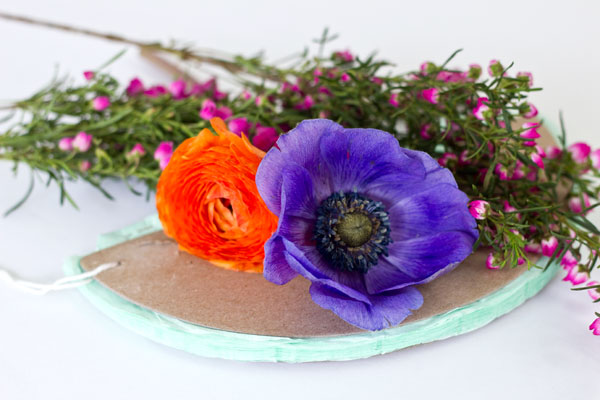 Honeycombs (These are 8″ ones from Shop Sweet Lulu)
Variety of Fresh Flowers (I used anemones, ranunculus and boronia)
Washi Tape
String or Twine (for hanging)
Paperclips (For closing the honeycombs)
Select a few pretty blooms and arrange them however you please. I wouldn't pick more than two or three as you want the stems to fit easily in the center of the honeycomb. Trim the stems so they are about half the length of your honeycomb and then wrap the stems together with washi tape to secure.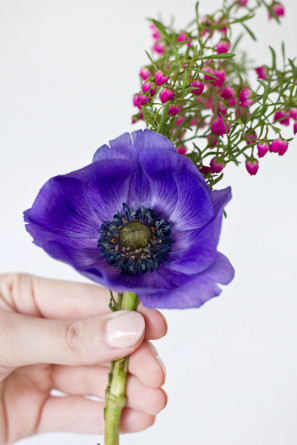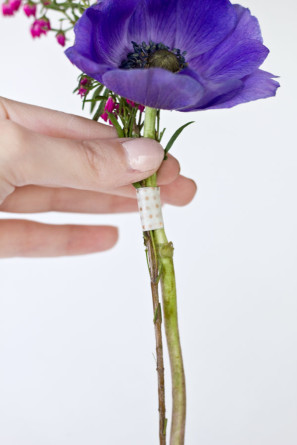 If there isn't already a string for hanging on your honeycomb, attach one now. Do this by taping a piece of string or twine to the inner edge of one side of the unopened honeycomb. Then lay your flowers on the straight edge of the honeycomb…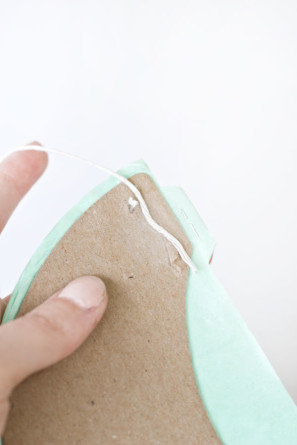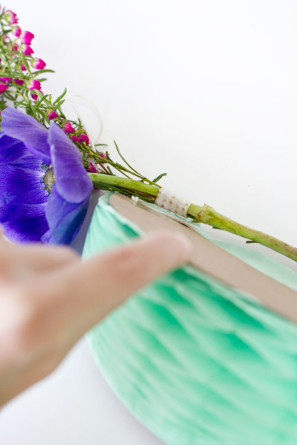 …and carefully open the honeycomb around it. No taping necessary, the honeycomb will hold the flowers in place. To secure the honeycomb open, use a few paper clips. (This way you can remove the flowers after the event and save the honeycombs for another day!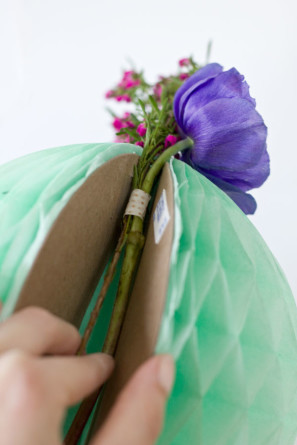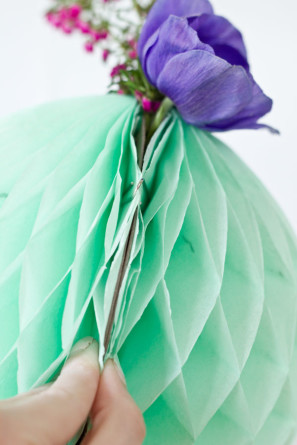 Hang and enjoy! I think these would look cool with flowers coming from the bottom as well so be sure to get your experiment on, and send me pictures if you do!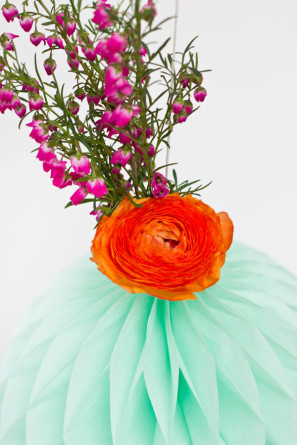 Wouldn't it be cute to hang a few of these up before mom comes down for breakfast on Mother's Day? If you are mom, just pass this post right along to your significant other/children, folks…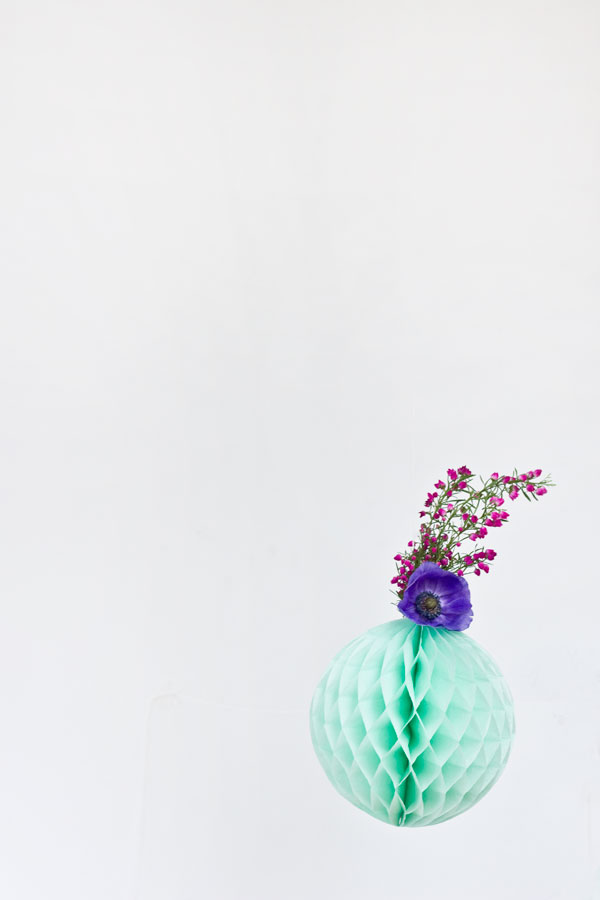 All Photos by Studio DIY
Do you guys have anything you'd like to see floral-fied in this here garden party series!? Let me know and I'll try to make it happen!
To see the entire Garden Party series, click here! And for more DIYs all around, head this way!