How do you guys feel about pipe cleaners? Do you think they can still be cool or would you rather see them left in the preschool classrooms? I was totally on the latter team in that battle until I started doing some research! Turns out (and this seems to be a recurring theme), pipe cleaners can still rock my socks! I'm about to throw me a whole pipe cleaner PARTY, folks! Kids or no kids, here's five pipe cleaner crafts to get you on the bandwagon!
1. Make some crowns! I lost my mind when I saw this shoot, filled with fancy pipe cleaner crowns! There may not be a tutorial there, but there's a boat load of inspiration for crafting up your own crowns with pipe cleaners, head bands and a few fun embellishments! These are so perfect for a kid's party, or a quirky bachelorette bash.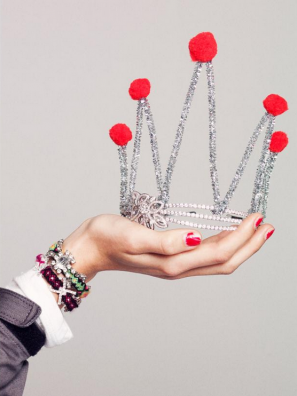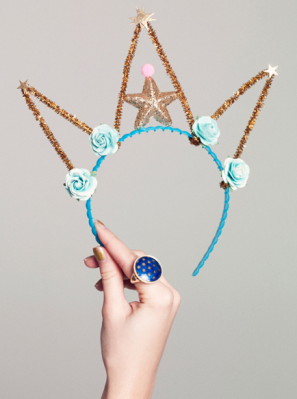 Tiaras by The Glamouri for V Magazine, Photos by Nick Heavican
2. Top a (pan)cake! Their bendiness (That's totally a word.) makes pipe cleaners perfect for curving into toppers of all sorts !I love these little hearts, but you could also turn this into a word, stars, geometric shapes and more!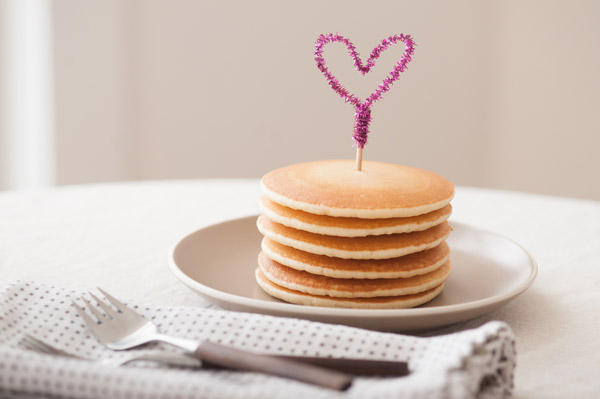 DIY Pipe Cleaner Heart Toppers via The Sweetest Occasion
3. Monogram some cups! Who needs drink markers when your initial is already on the cup!? Such a sweet way to add some budget-friendly sparkle to those plain grocery store finds.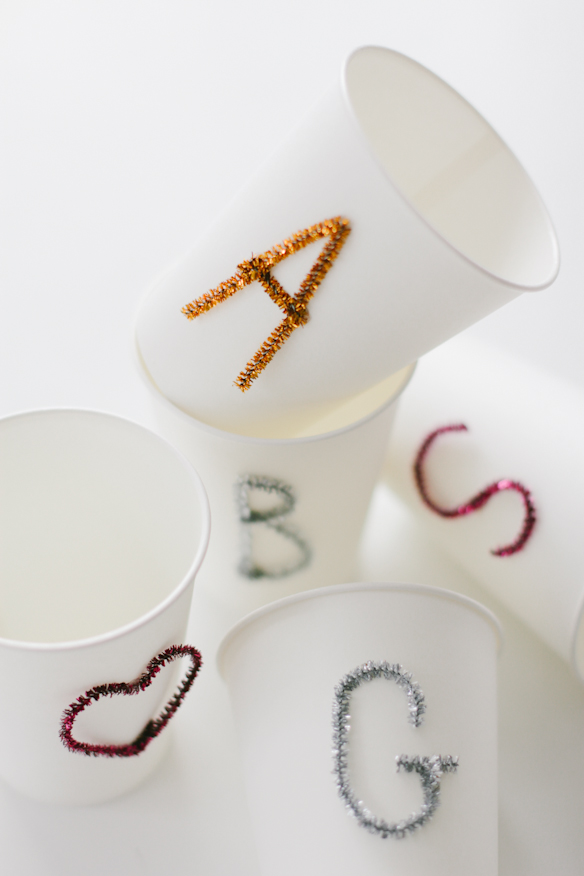 DIY Pipe Cleaner Party Cups via Fellow Fellow
4. Go for a garland! Party or no party, I'd love to have kiddos craft up some pipe cleaner garlands and banners for their rooms or for Mother's Day! How sweet!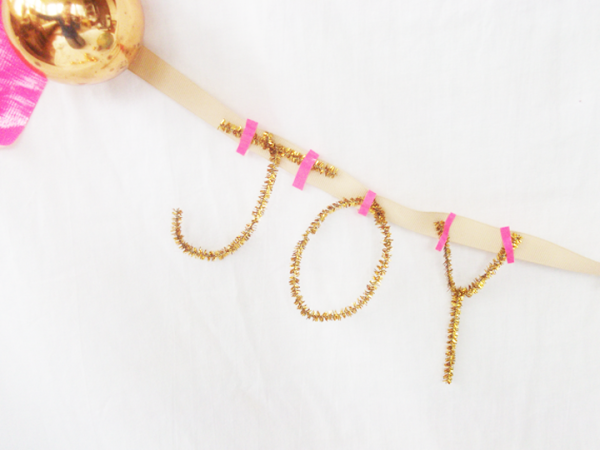 DIY Pipe Cleaner Garland via A Daily Something
5. Blow bubbles! Aren't bubbles just the best? You can pretend you're too old for them, but you're not. No need to buy the wands, or the mix, anymore. I love this homemade pipe cleaner variety!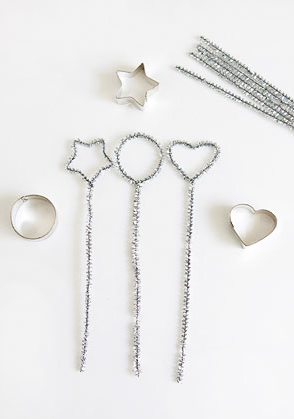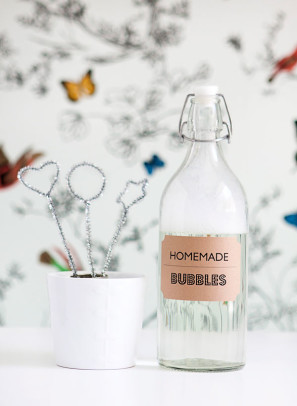 DIY Pipe Cleaner Bubble Blowers (And Homemade Bubble Solution) via Armelle Blog for Hello Bee
So are you coming to my pipe cleaner party now? Good.
Have something you'd like to see in the "Five Things to do with…" series? Let me know in the comments below!