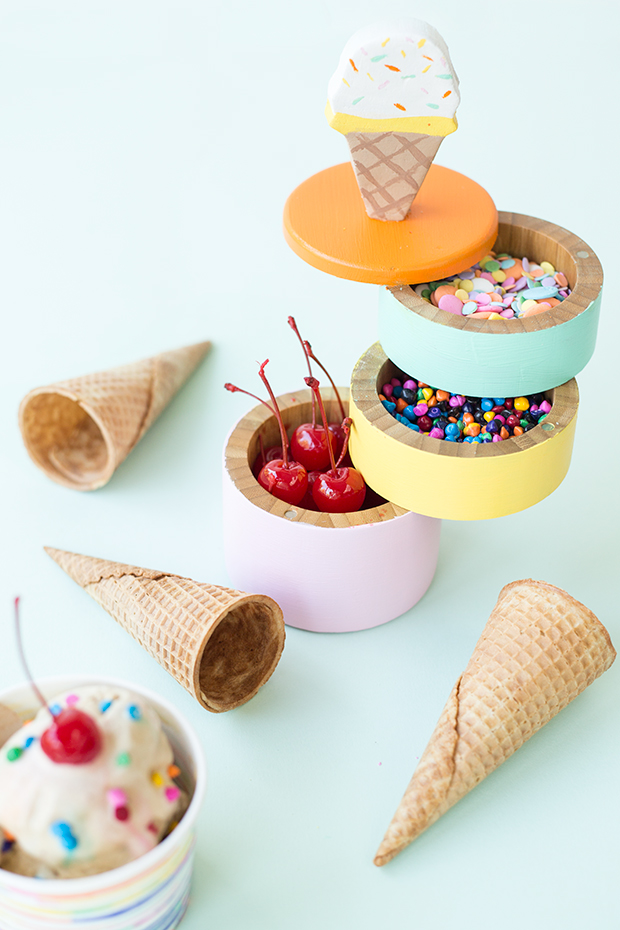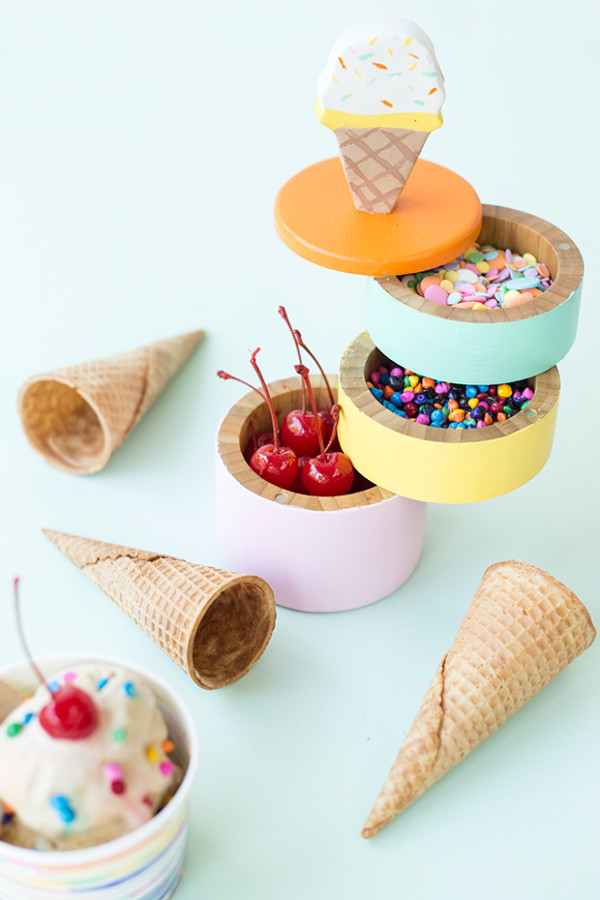 So, sometimes I lie to you guys. Like yesterday, when I said I had just one more ice cream related project to share. OH THE LIES! I forgot I haven't shared this fun ice cream caddy I created for eHow yet! This is actually meant to be a salt box
, but as much as I love salt, I thought that this dude deserved a little sugar. This is the perfect ice cream party companion. Fill it with your toppings o' choice and break out the ice cream scoops! It's sundae time! Full tutorial here, check it.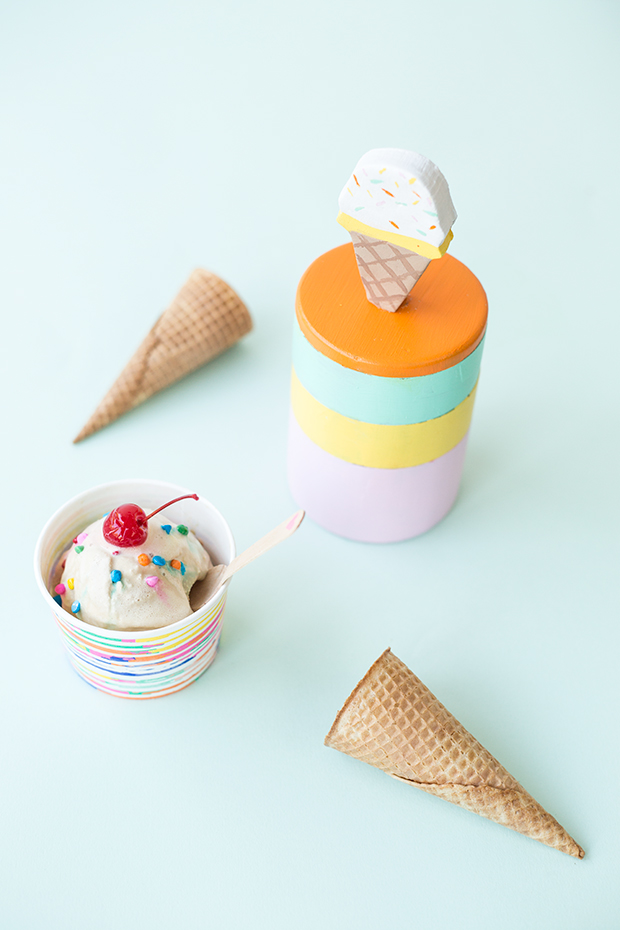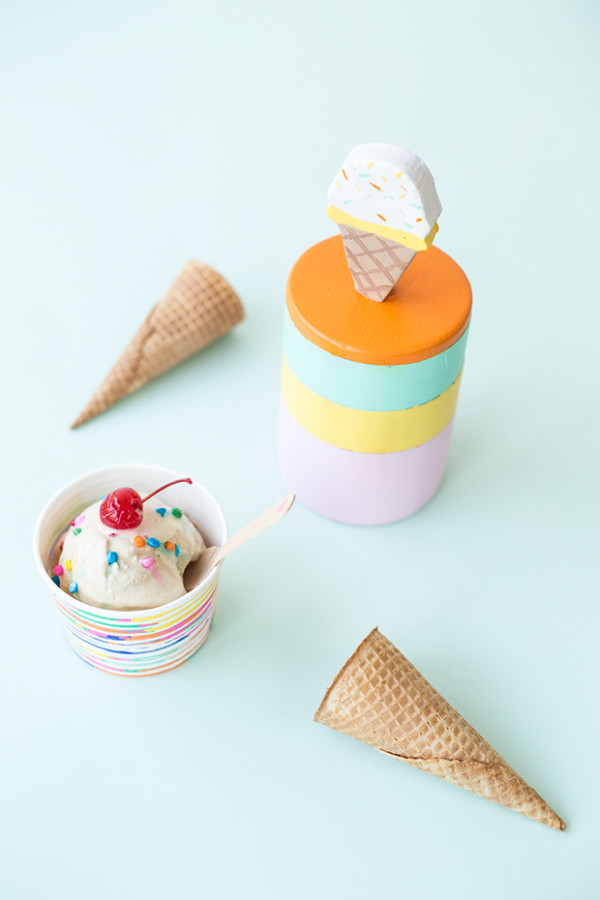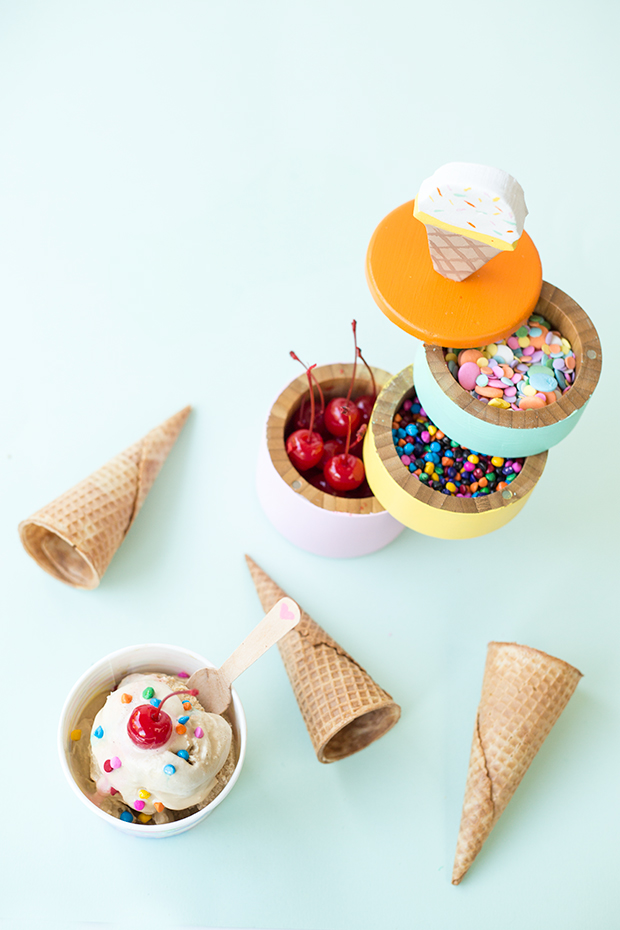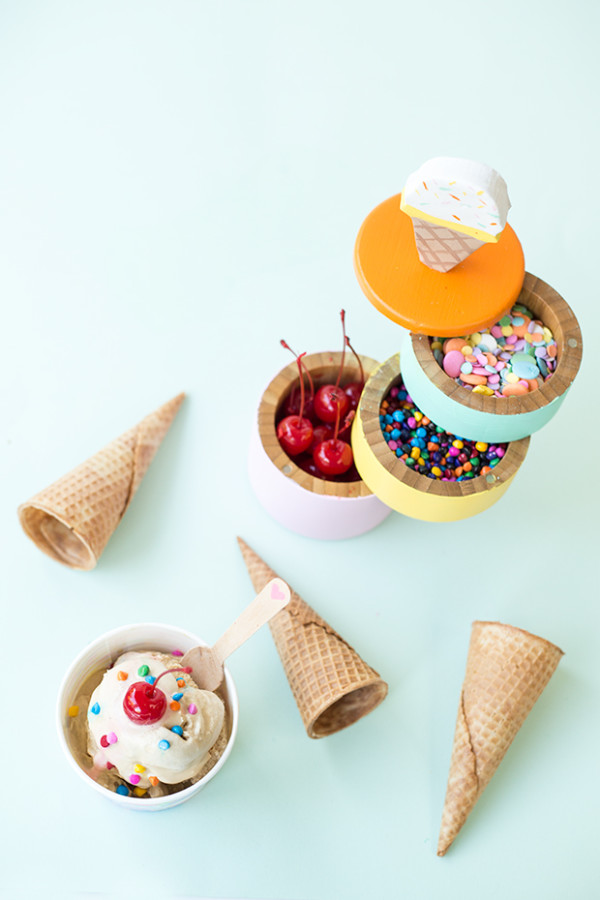 All Photos by Studio DIY
Can I get a HIP HIP? (HOORAY!) Time to put on your ice cream party pants, everyone.
For more summer ready DIYs, head here.