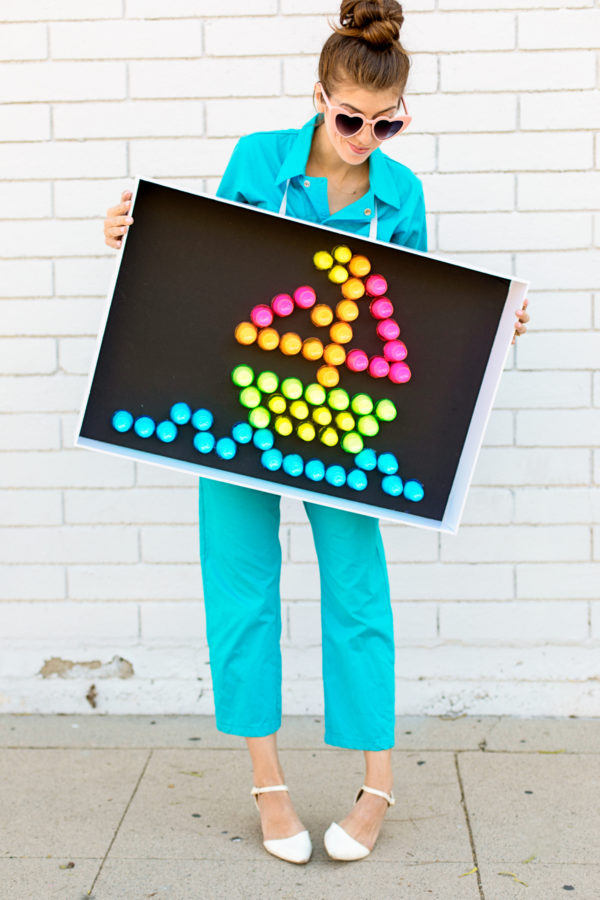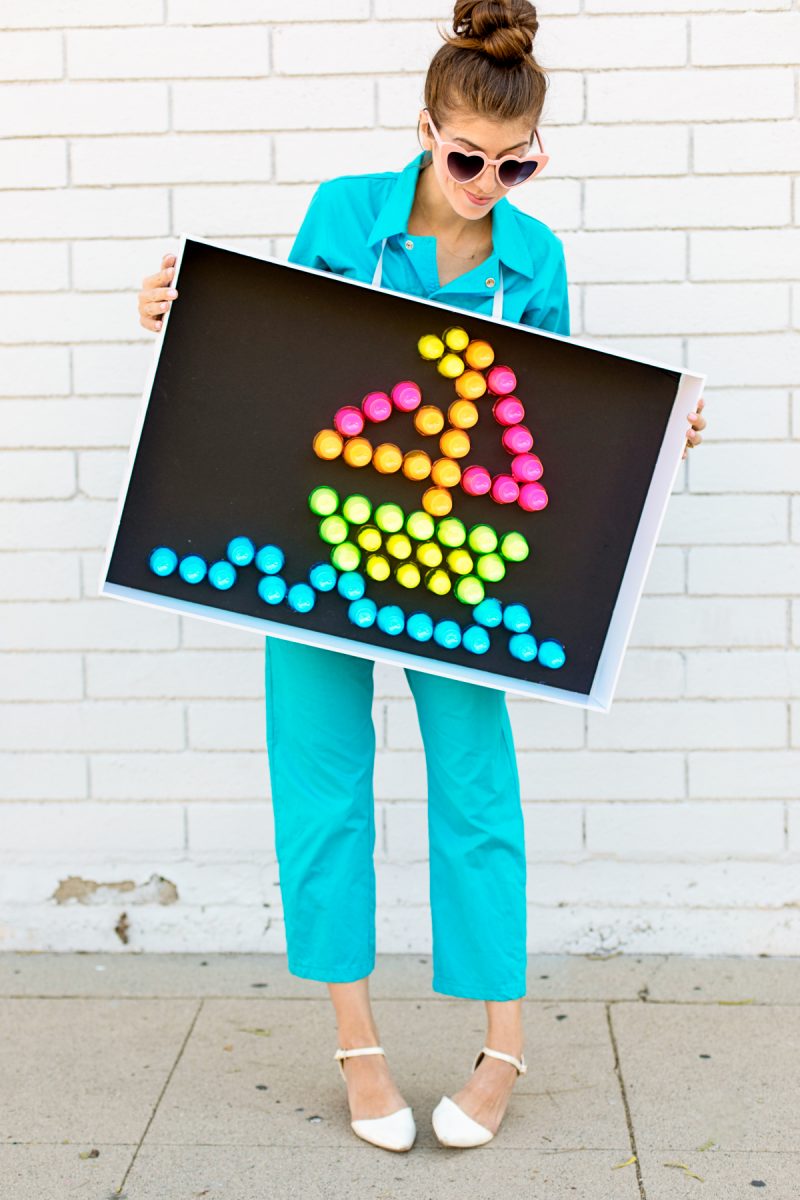 I don't know that there are words to explain my level of addiction to Lite Brite when I was a kid. It was hands down my FAVORITE activity. I know I'm not alone, right? RIGHT!? Well, with this DIY Lite Brite costume you can re-live your childhood fave in super-sized version!! And the best part of this is… there's NO actual lights involved. No batteries, nothing crazy. Those "lights" you see up there? They're SHOT GLASSES, stuffed with a secret ingredient you probably already have in your bathroom that'll make those colors really pop.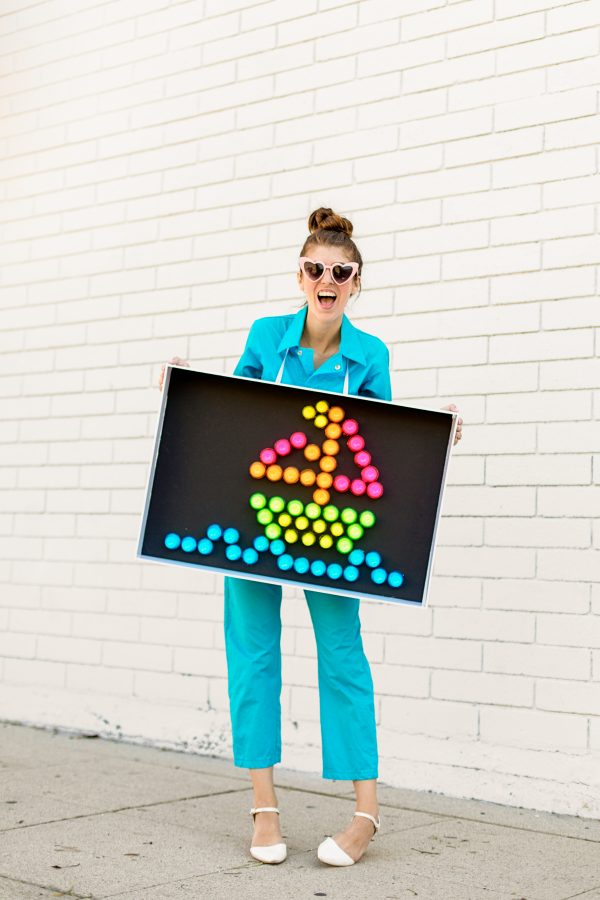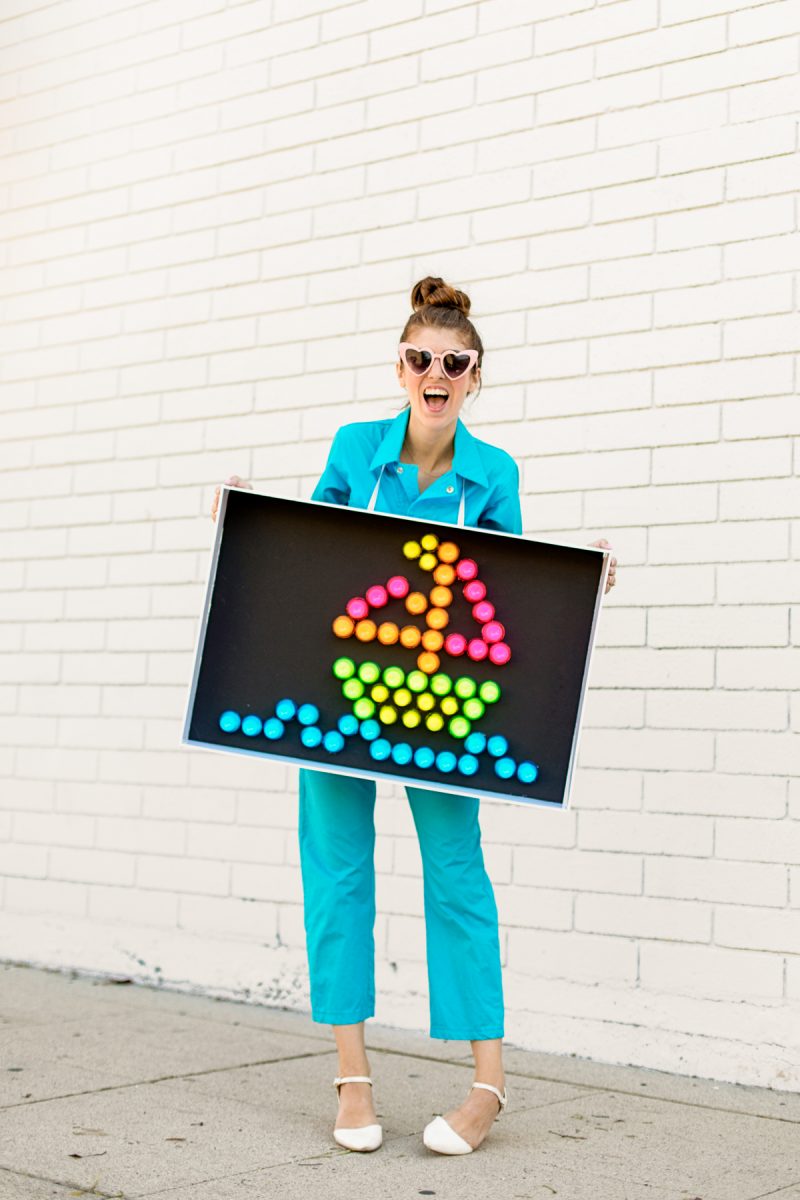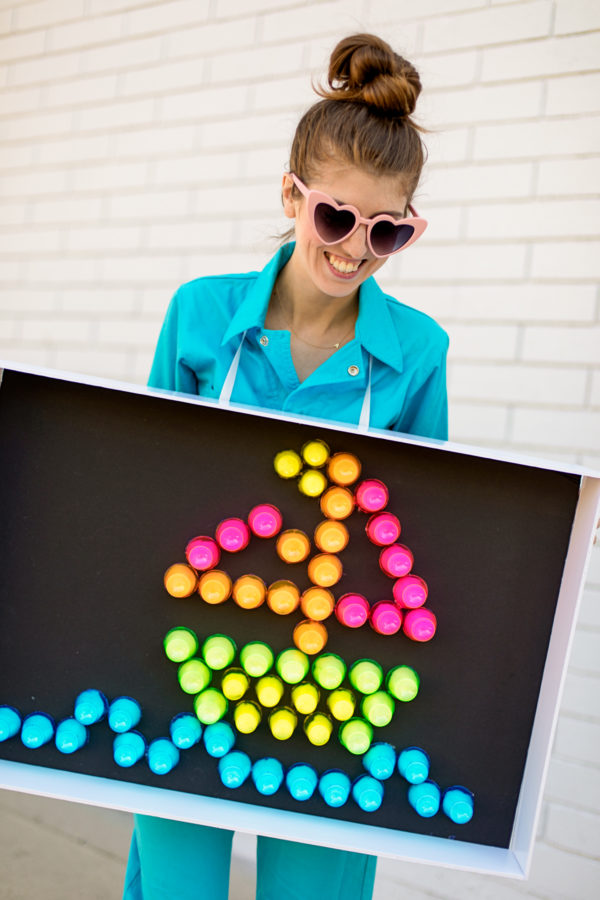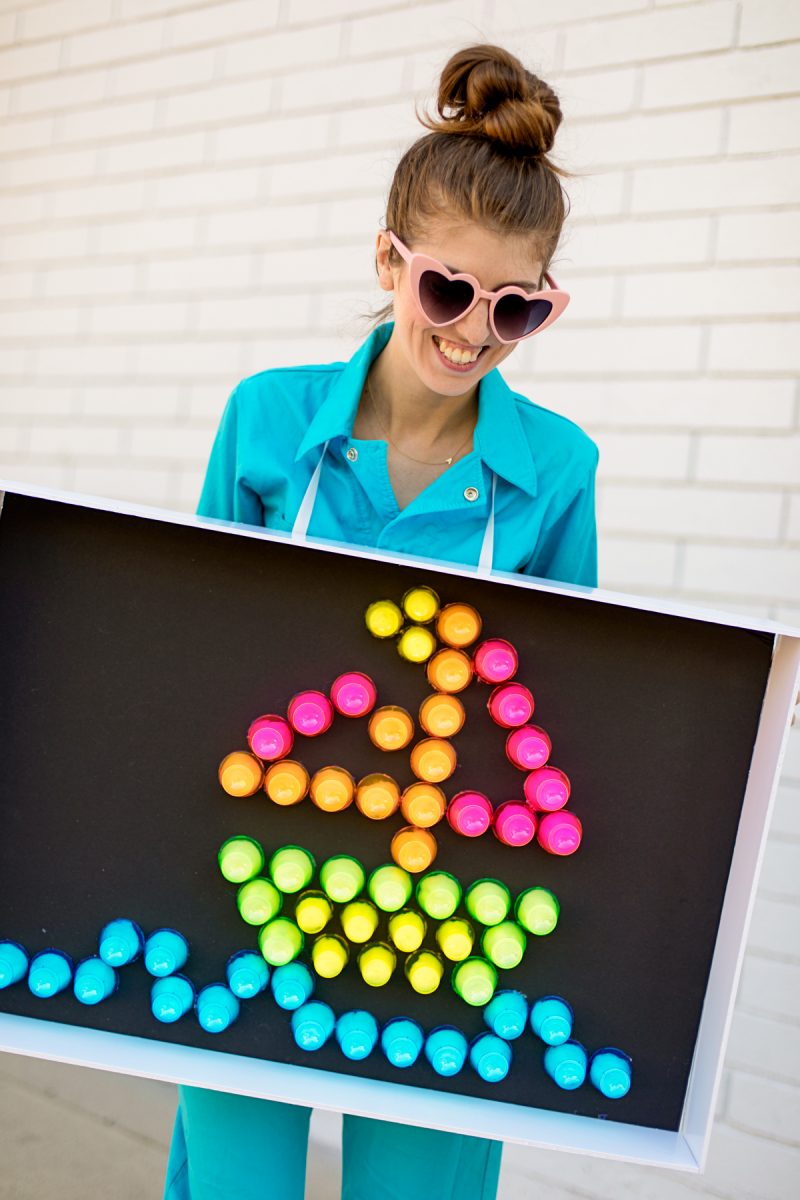 Supplies Needed
Step by Step Lite Brite Costume Tutorial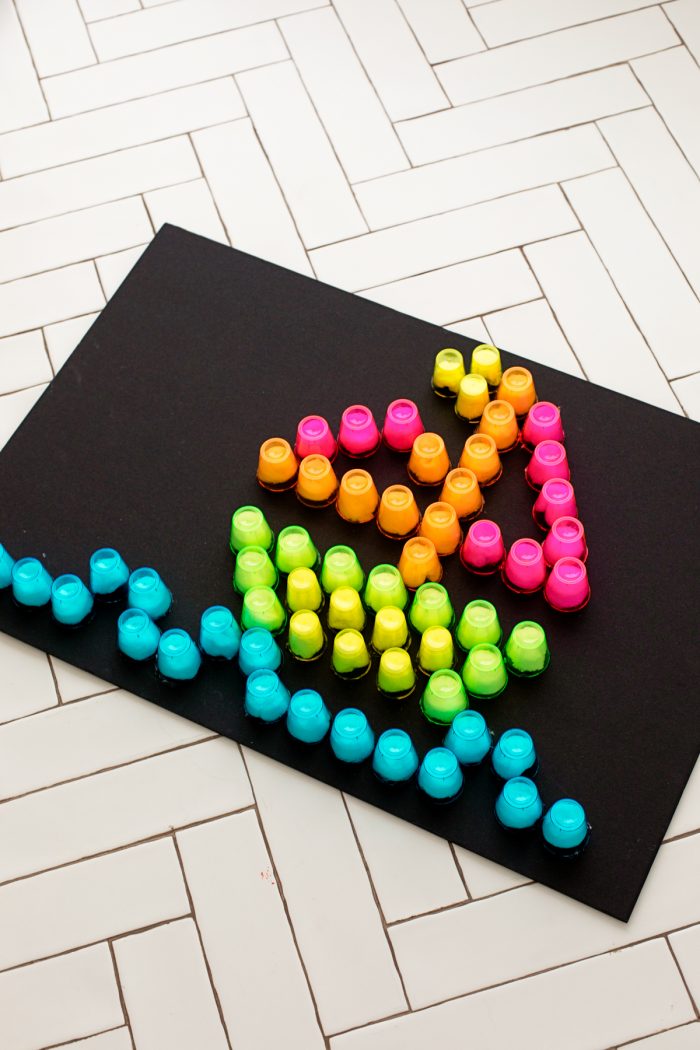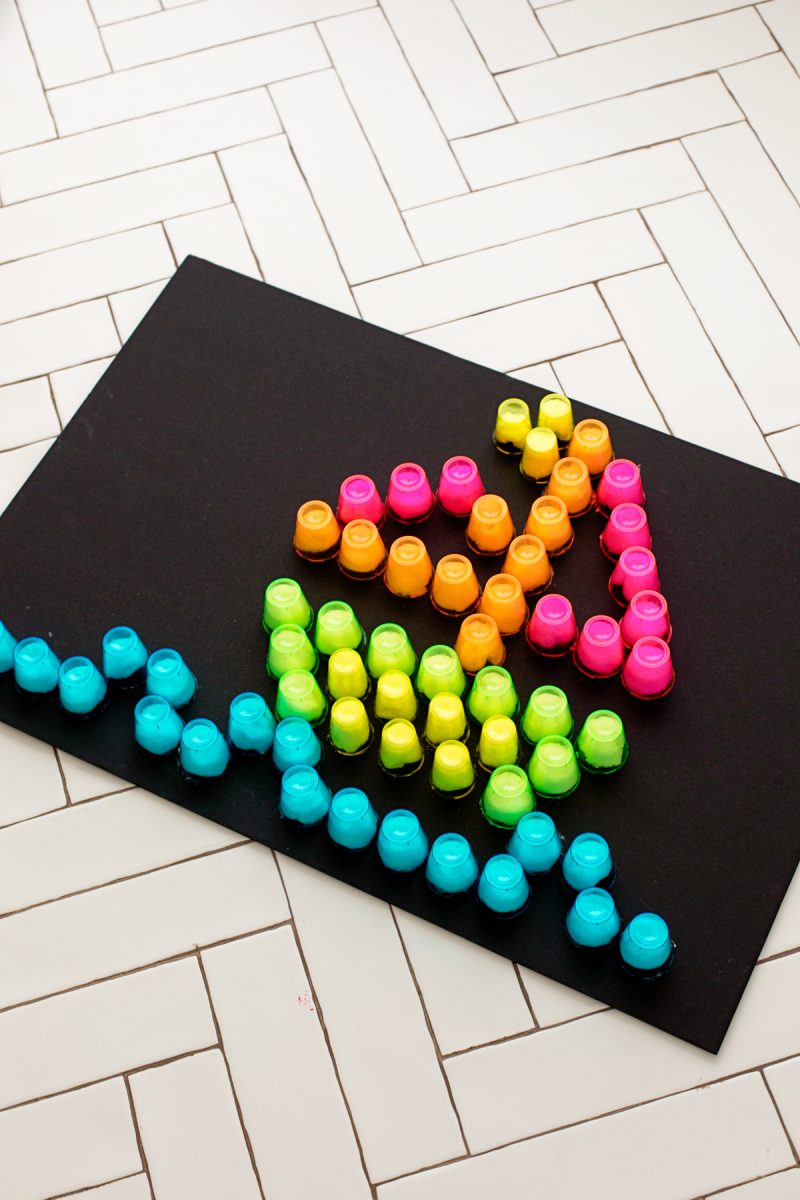 1. First, figure out what design you want your Lite Brite to make! I went with one of the classic ones, the sailboat.
2. Layout your design with your shot glosses on the black foam core. This is just so you make sure your design fits before you start gluing.
3. Once you're happy with your design, pick up one of the shot glasses and stuff it with one cotton ball (or more, depending on the size of the glasses and/or cotton balls). Then, run a line of hot glue along the inner rim of the glass and glue it right back in place (where you picked it up from).
4. Repeat this with all your shot glasses until they are all stuffed and glued down.
5. Now cut four 4″ wide strips from your white foam core: two should be 30″ in length and two should be 20 1/2″ in length. To cut foam core, you need to do it in two parts. Use your yard stick as a guide and cut through the top layer of the foam core first. Then go back over it again, cutting all the way through the bottom side this time. (If you try to go through both layers at once, it's going to be jagged!)
6. Hot glue the longer pieces to the top and bottom of the black foam core. Then hot glue the shorter pieces to the sides.
7. Last, hot glue a loop of elastic (length will depend on your height and desired placement of the Lite Brite costume!) to the center back of the black foam core.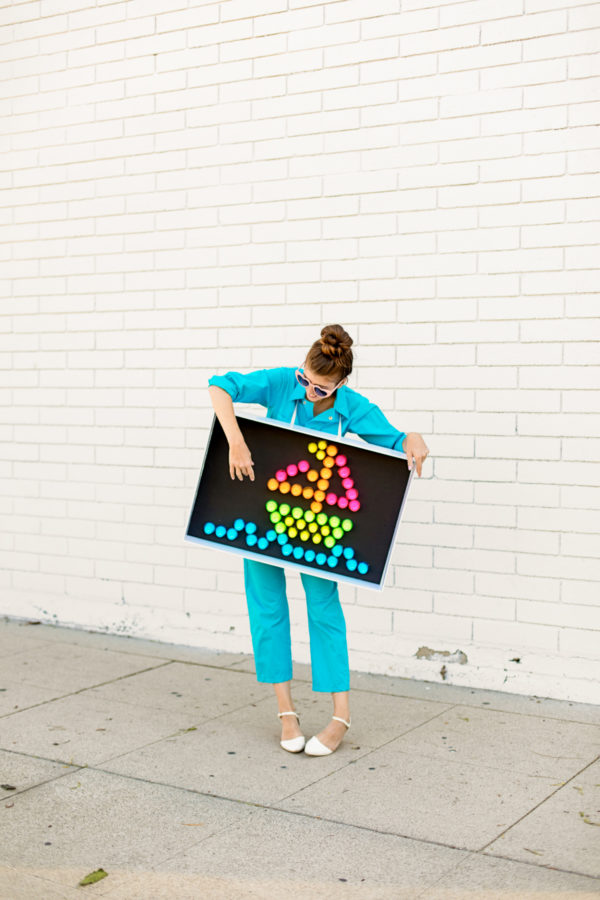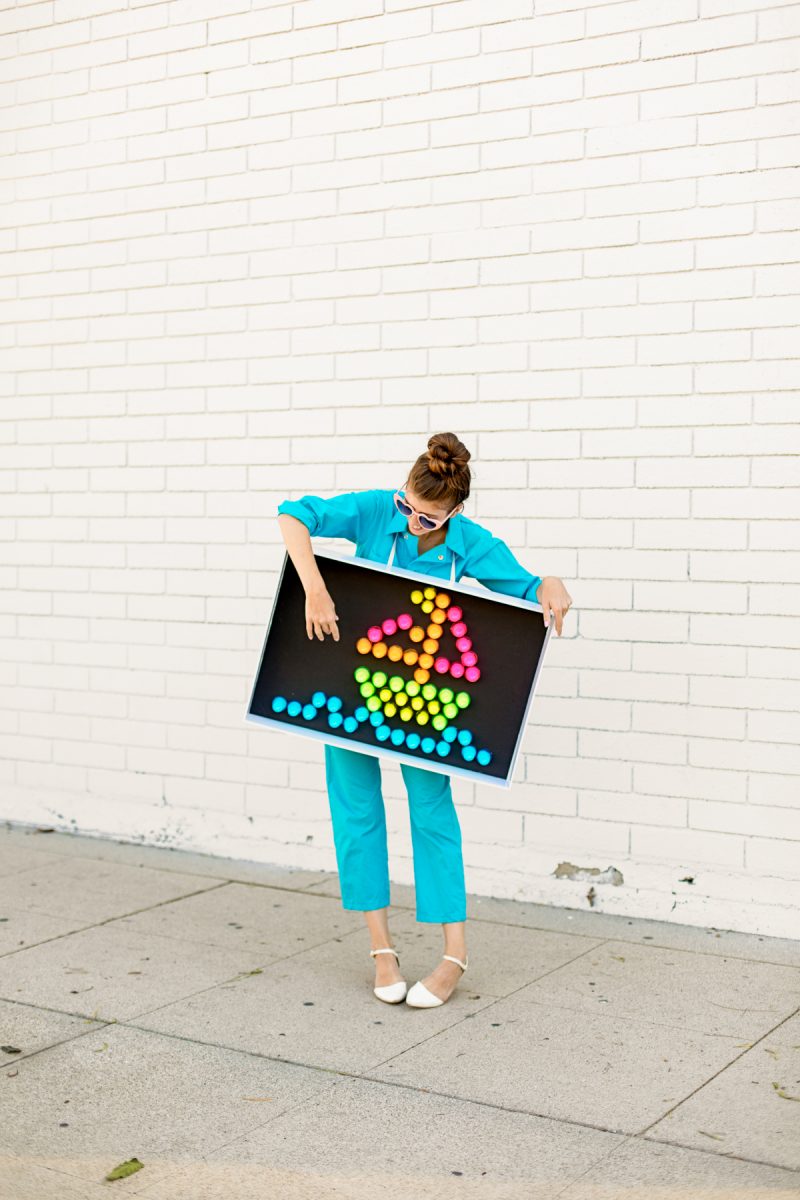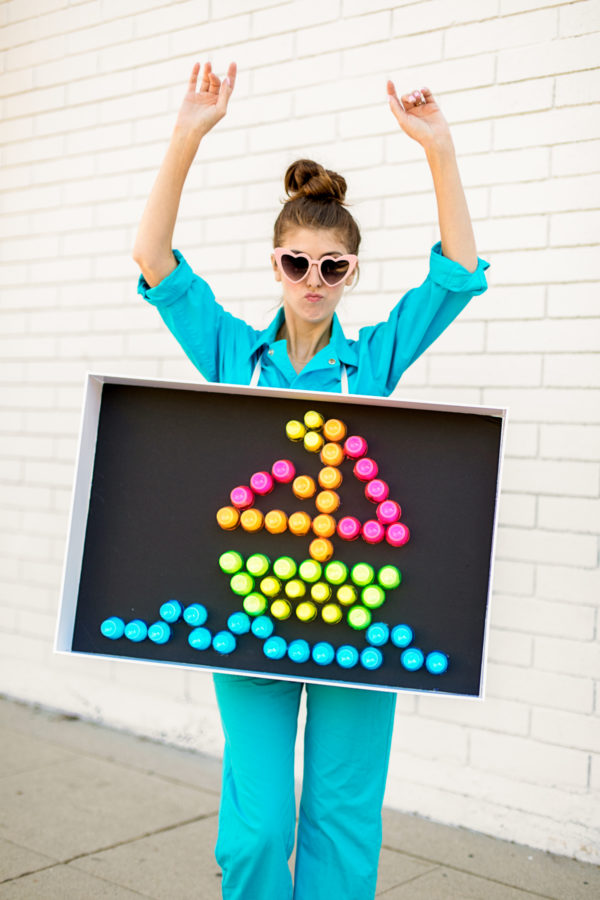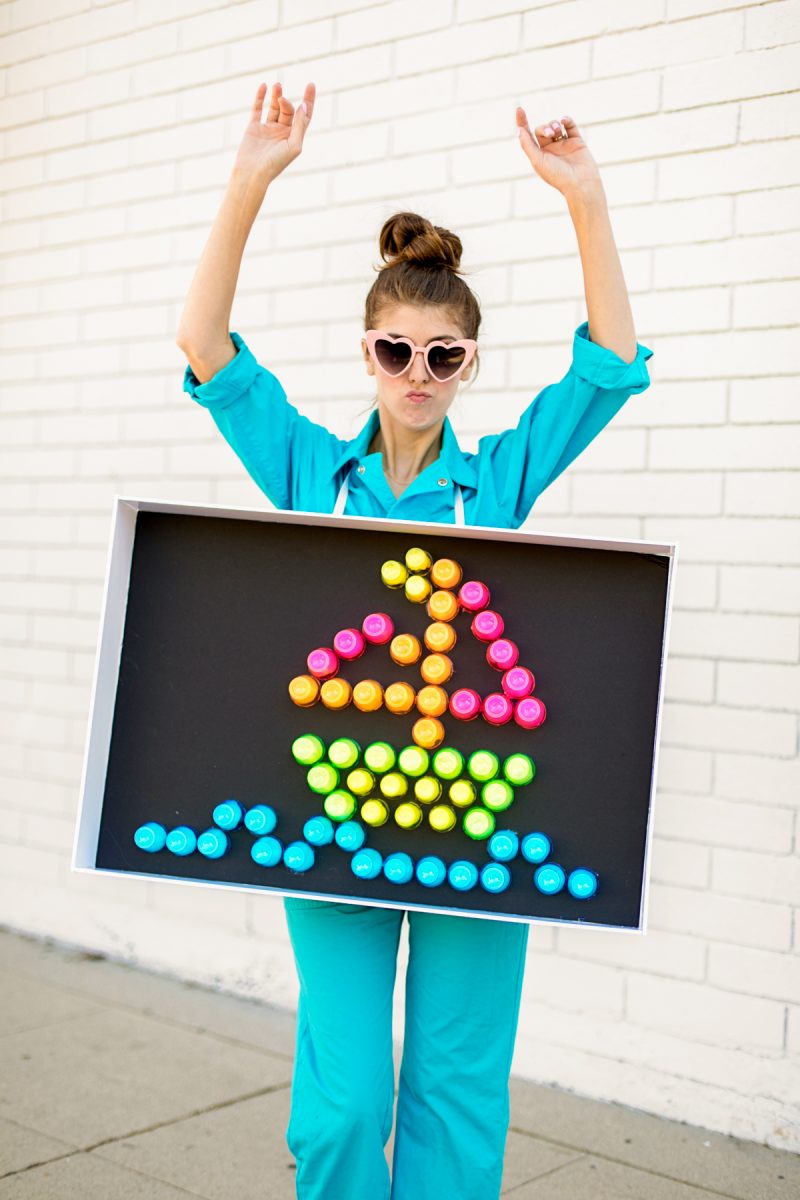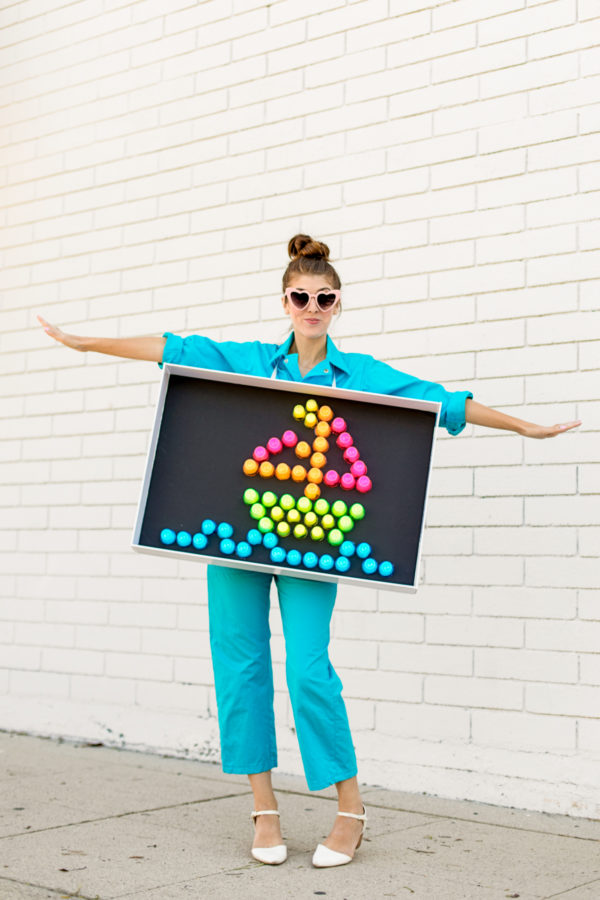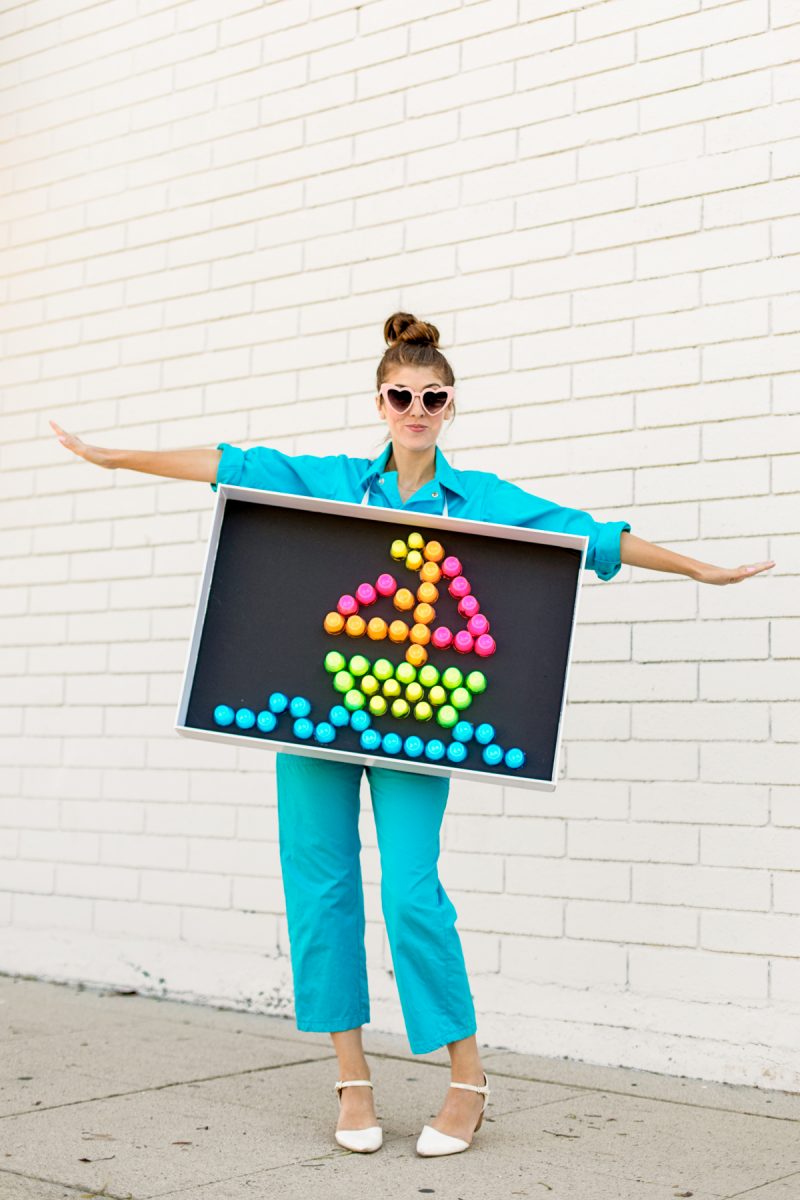 Photos by Jeff Mindell
BOOM! I think this entire costume cost under $20. And that's pretty freaking awesome!
p.s. More costumes right this way!