Happy St. Patrick's Day everyone!!!!! In honor of this fantastic holiday, I'm sneaking in a final St. Paddy's DIY today, 'cause you can make it by tonight! OH YEAH! How about turning some marshmallows into drink stirrers? Practical? Maybe not. Awesome? Duh. Honestly, these would just be a fun project for the kids, whether or not they turn into drink stirrers or what. They made me think of the dip dyed marshmallows I did way back when, and those were a hit! So why not color them rainbow and pop 'em on some bamboo skewers! Of course, if they are for St. Patrick's day having a gold rimmed, cocktail filled glass at the end of this rainbow is ideal.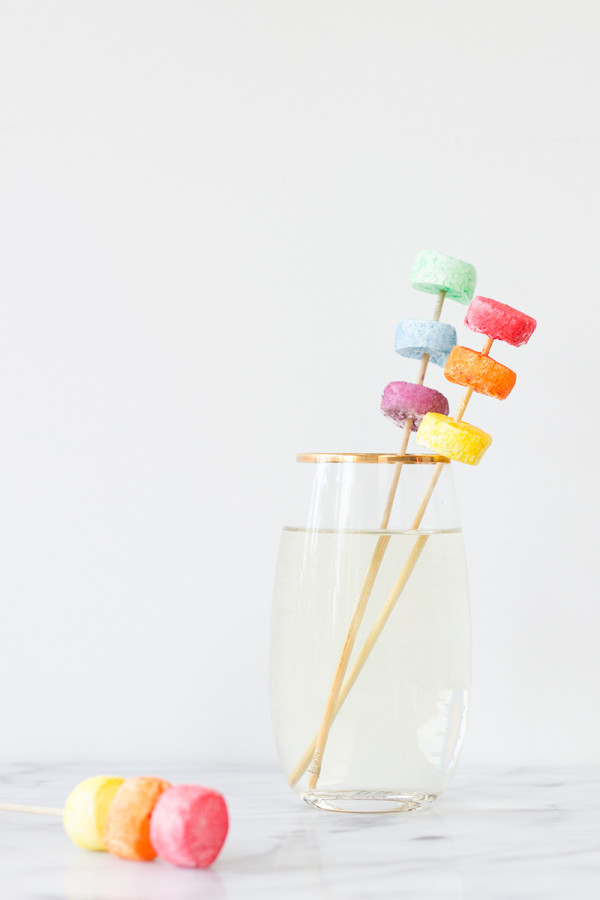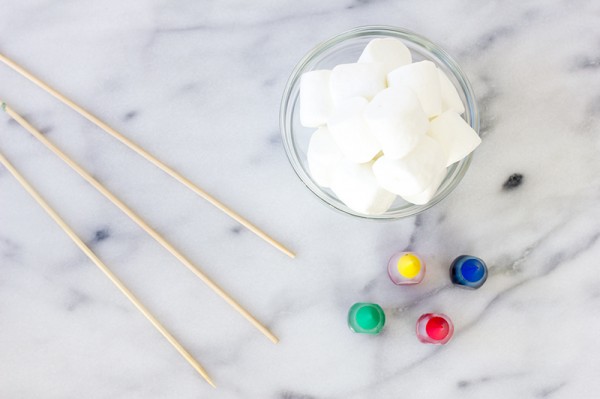 Jumbo Marshmallows
Food Coloring (Just the gold ol' grocery store kind will do!)
Water
Plastic Cups or Tupperware (for dyeing)
Sharp Knife
Bamboo Skewers
First, cut your marshmallows in half to form two skinnier disks. (You could totally leave them whole, too, if you prefer! Cutting them does make this a bit messier.)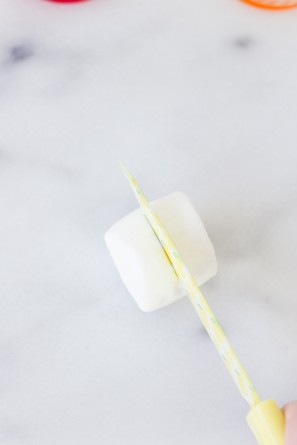 Then prep your dyes! I used the basic colors to create my rainbow and just used some plastic cups for dipping. For each dye you'll want to combine about 20 drops of food coloring for every 2-3 tsp. of water.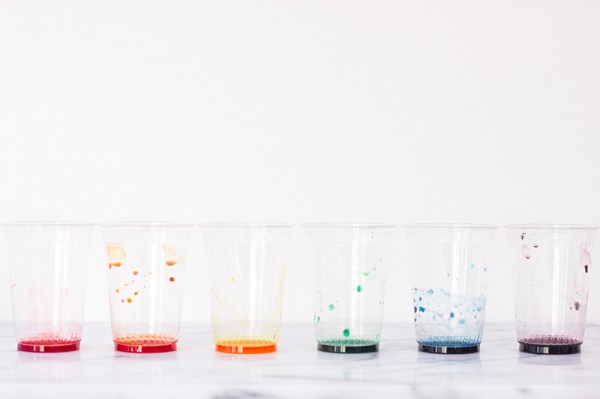 Pop one of your mashmallows on a bamboo skewer and dip it in your dye. If you want them entirely covered like mine, just tip the cup sideways a bit and roll the marshmallow around. After dyeing but while still holidng it nside the cup, spin the marshmallow around to get the excess dye off. Let dry. You can then slide that marshmallow down the skewer and add another to the end and repeat the same process.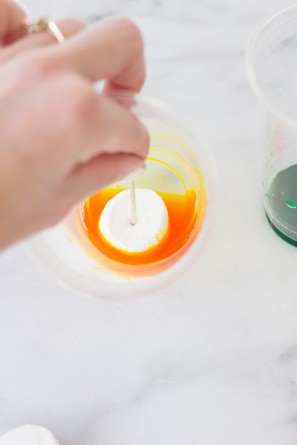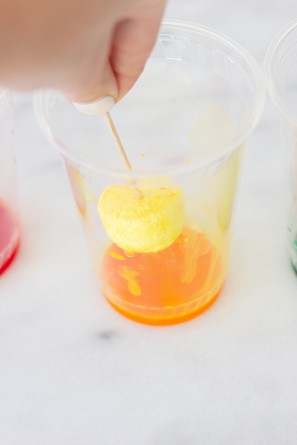 And there you have it. Sugary, colorful stirrers for all your cocktail needs.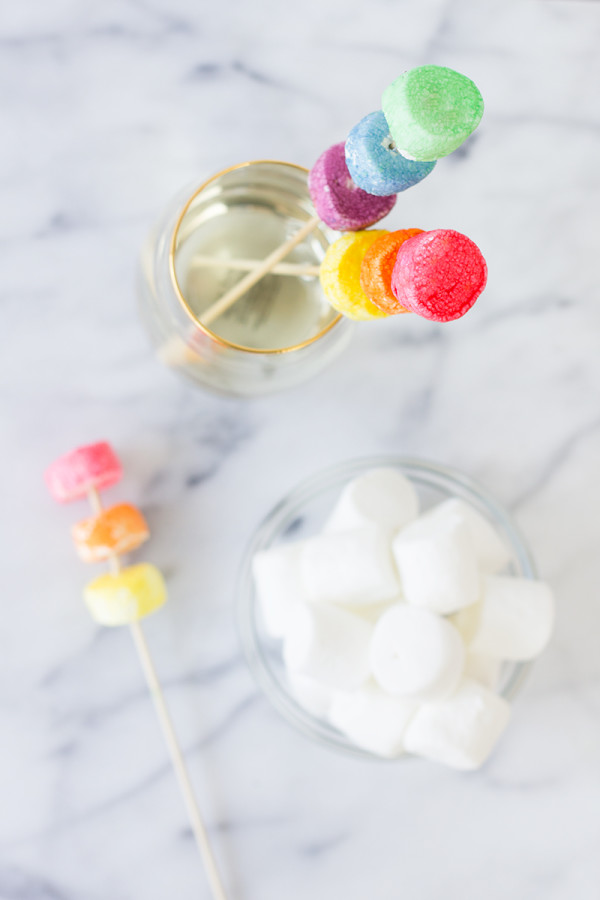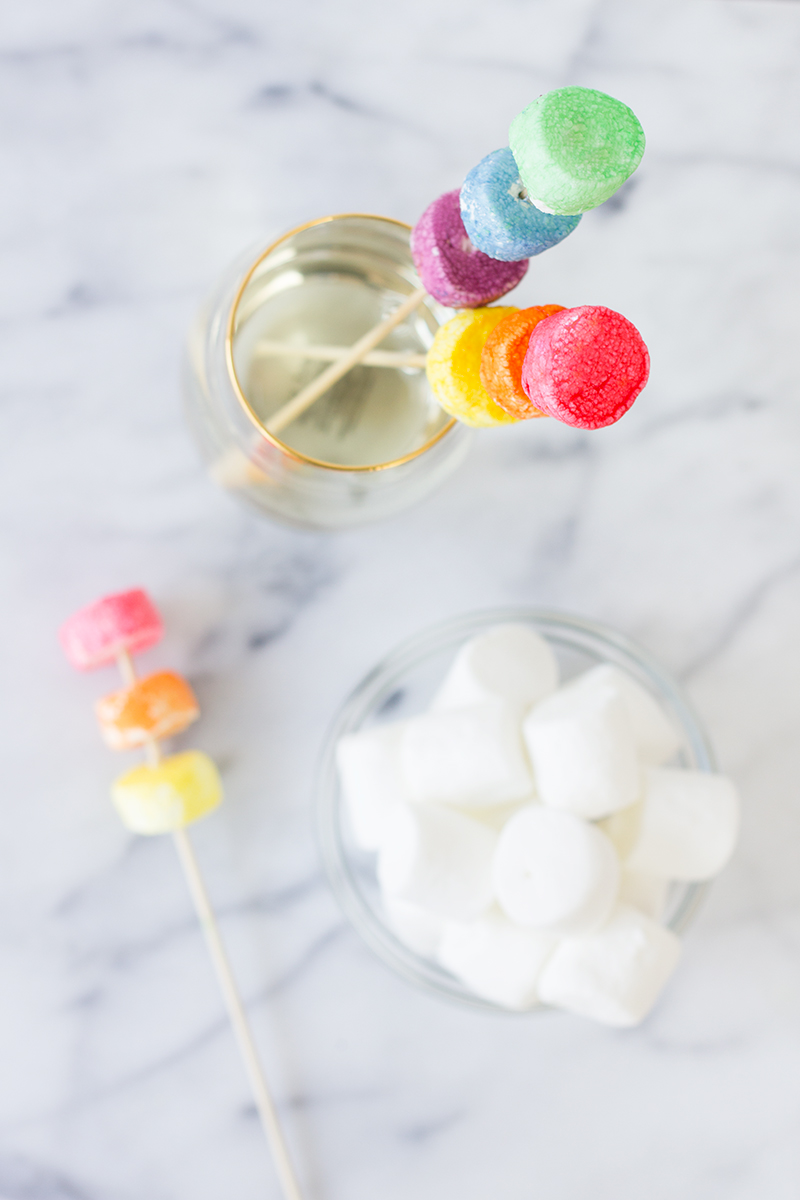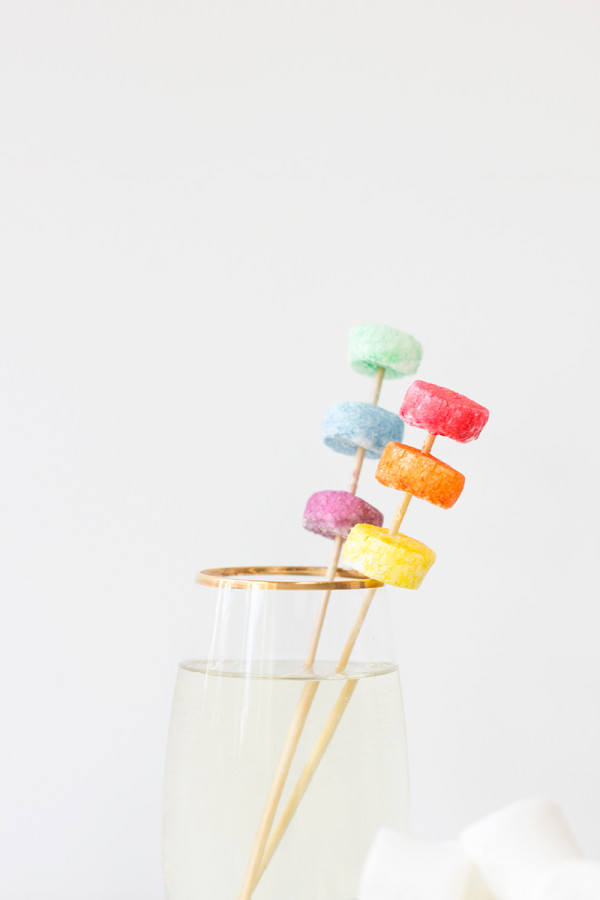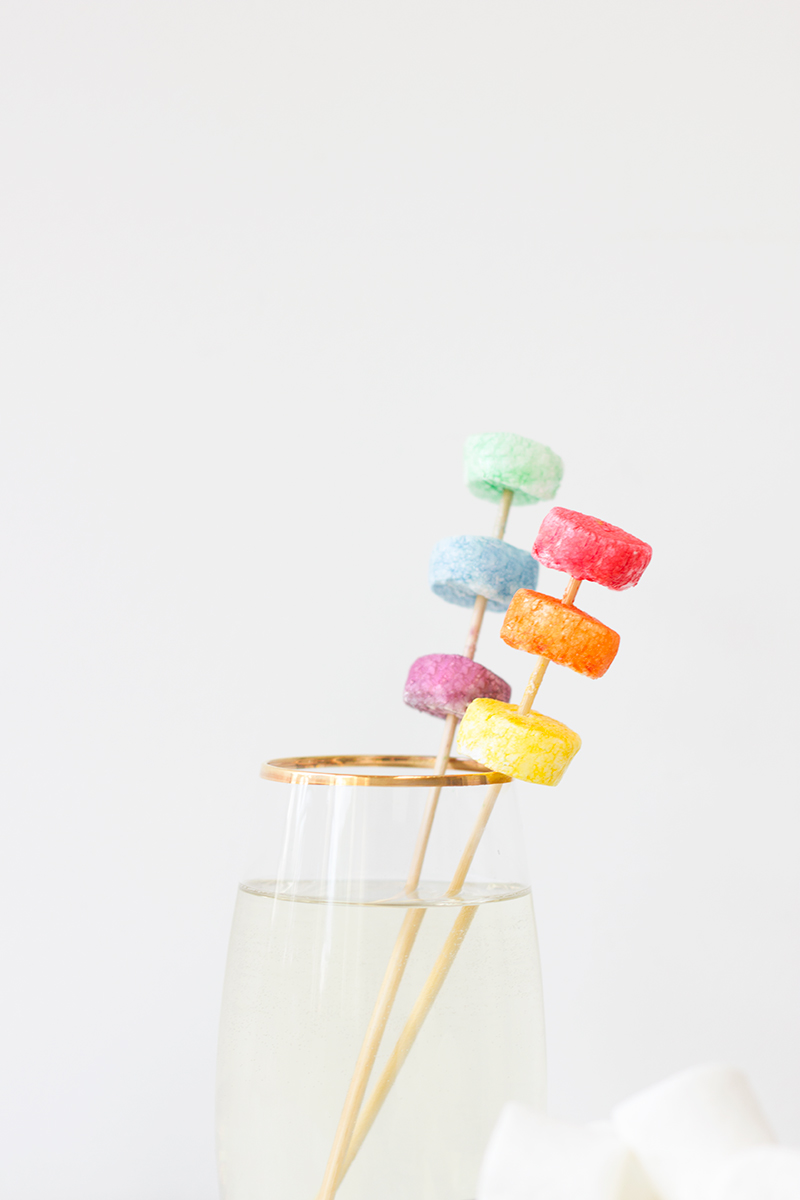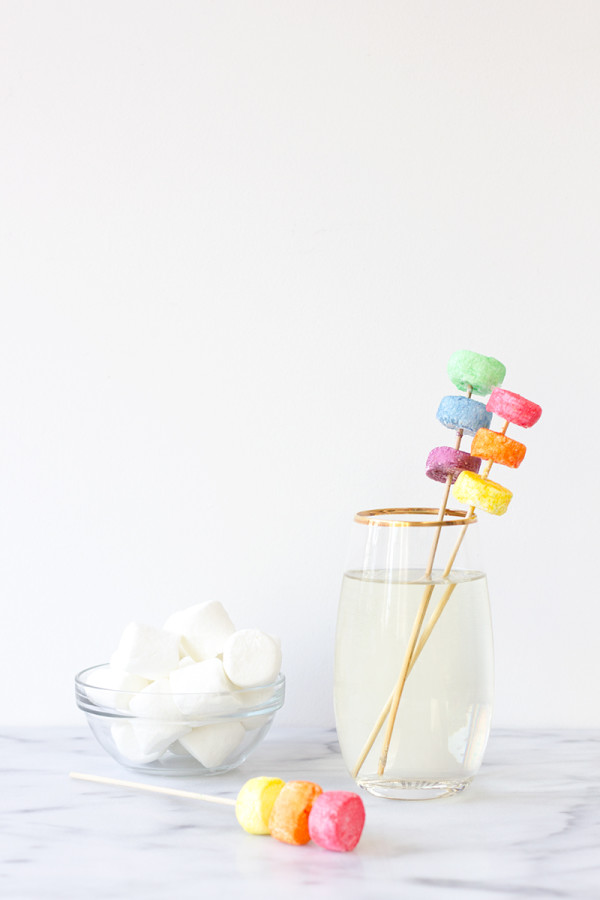 All Photos by Studio DIY
And if you still need even more last minute St. Patrick's Day ideas, I've got this printable, and this one too for ya!