Ironically, I'm spending Easter in Las Vegas this year. Not exactly the typical place you think of when you think of this holiday, but I'm getting all my egg-hunting, pastel-loving craftiness out of the way now since I doubt that will be what's happening on my Easter Sunday! I'm always trying to find ways to use up leftover craft + party supplies, and that's how these little cuties were born. Why not turn plastic cups and fringe garland into mini Easter baskets!? Super simple and SO cute for the little ones on their mini egg hunts, or the adults as place markers at a grown-up Easter brunch. You could easily make larger versions of these guys with gardening pails, too!
Let's get started…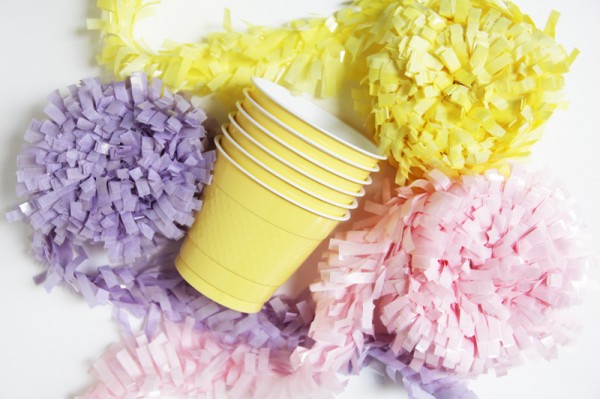 Supply List:
Plastic Cups (Mine were 9oz. cocktail cups purchased at a local party store. Shorter cups like these will work better for a true "basket" shape)
Fringe Garland (Foundnd at a party store or online, here)
Double Stick Tape
To Make:
Cut a length of garland for your handle.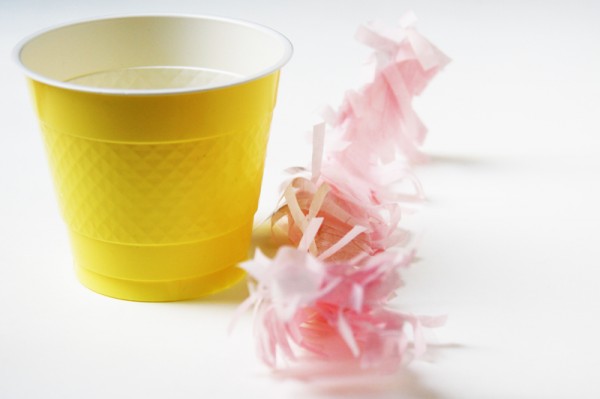 Place a piece of double stick tape on the smooth side of each end and attach to your cup. (If you are planning on putting something heavy in these, I'd recommend using a stronger glue for the handle.)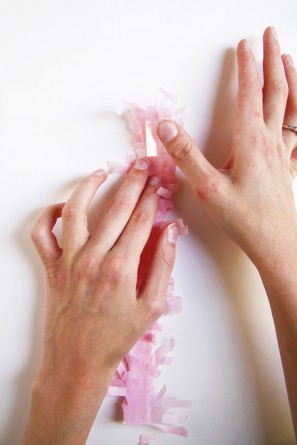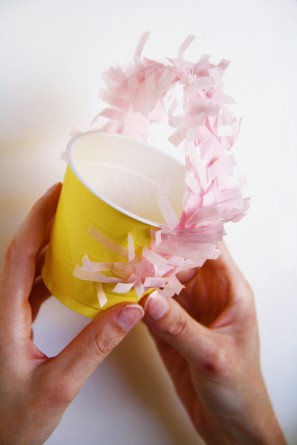 Wrap garland around the cup to measure and cut your first strip. Place a piece of double stick tape on each end, and one in the middle of your strip.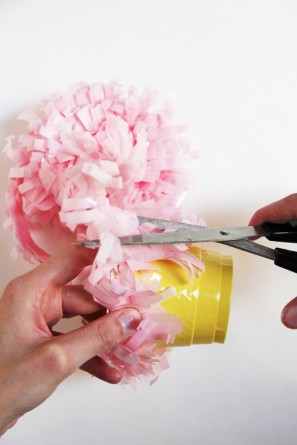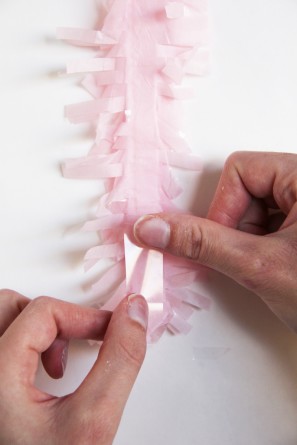 Starting just under the rim of the cup, wrap your garland strip around adhering it to the cup, covering over where the handle is attached.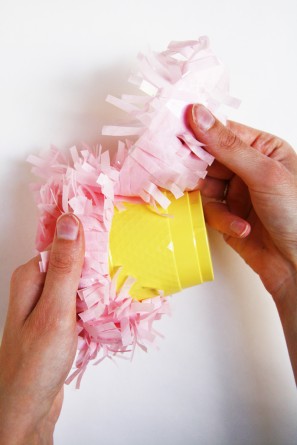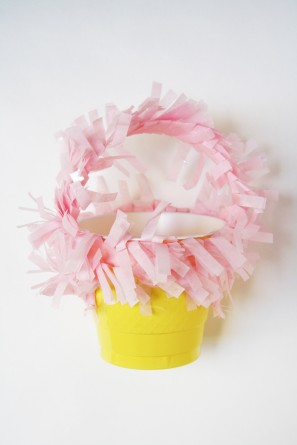 You'll repeat this step until your entire cup is covered. Mine took four strips, each one getting slightly shorter as the cup narrowed. Pull the fringe out of the way (it's ok if some get stuck!) and place each strip directly under the previous one using the technique above.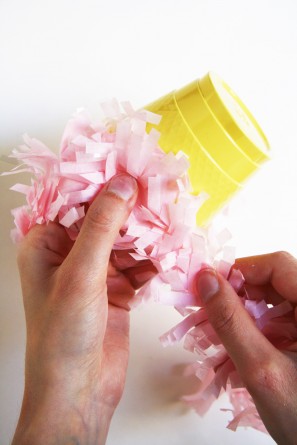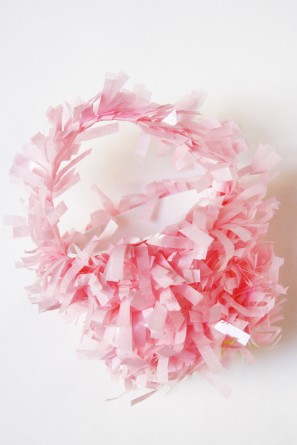 Fluff your fringe and fill with fun things like jelly beans, Easter grass (shred tissue paper in your shredder for a DIY version) or mini eggs!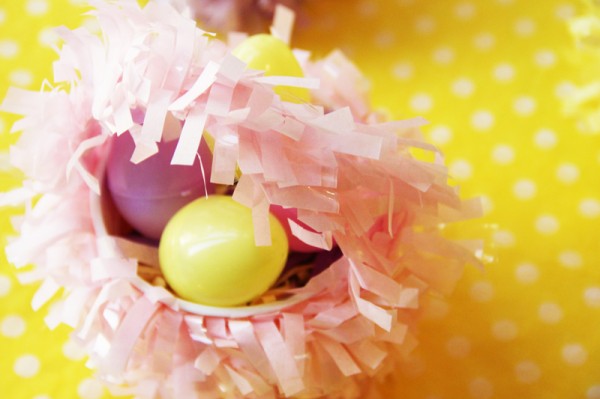 Easter has to be one of the prettiest holidays, huh? I'm obsessing over these pastels! If I had one of these as I kid, I can guarantee I would carry it around everywhere… as a purse… long after the Easter bunny had left.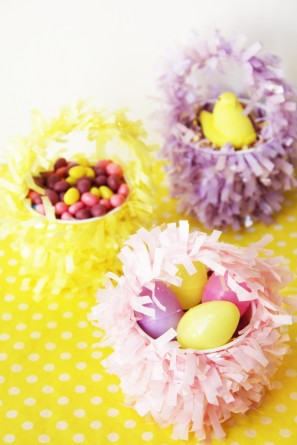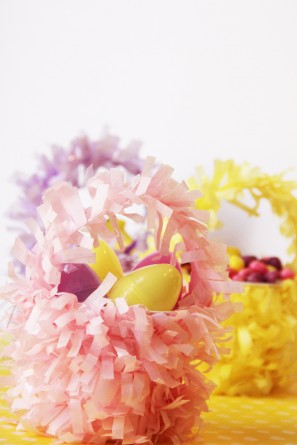 All Photos by Studio DIY
Looking for more DIY projects? Check out the Project Gallery and Free Printable Gallery! In need of supplies to make your own mini Easter baskets? Check out the Craft Supplies Guide!