You may not see maypoles popping up everywhere nowadays, but May Day is just a few days away nonetheless! And if there's a holiday to celebrate, you better bet I'll get in on that! I love the idea of a maypole, colorful, strung with ribbons and an accompanying dance and song in celebration. Since I don't think my apartment building would be pleased if I erected one outside, I decided to make a mini version… for mini cakes! A stripey straw came to the rescue again, combined with a few pretty ribbons and a cute little bundt cake. Just something simple for anyone wanting to celebrate May Day this May 1st!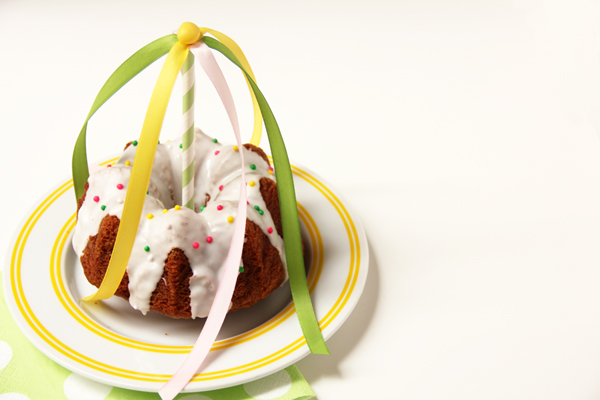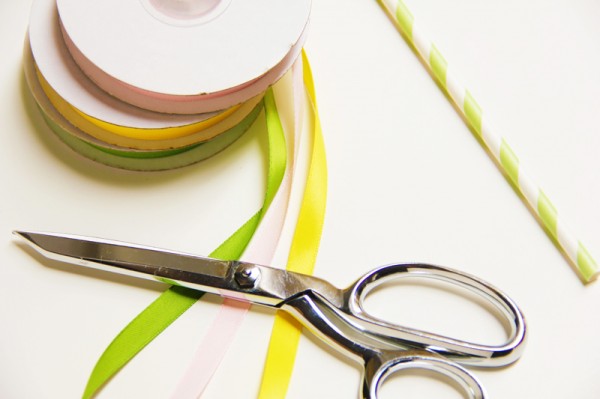 Supply List:
Ribbon
Stripe Paper Straw
Scissors
Toothpick + pole topper (Optional, such as a jelly bean, marshmallow, bead, etc.)
To make:
Disclaimer: depending on the size of your cake or bundt cake, your measurements will vary. For the mini bundt cake I used, I wanted each finished ribbon to be 10″ long so it hung from the top of the pole, to the bottom of the cake plate. I cut three lengths of ribbon 20″ long. Then, decide how tall you want your pole to stand and cut the paper straw to size.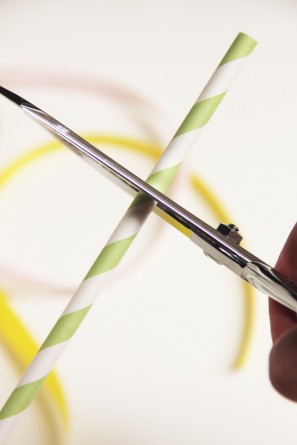 Layer your ribbons on top of each other and fold in half, wrong side (if applicable) facing outward. Twist the ribbons together.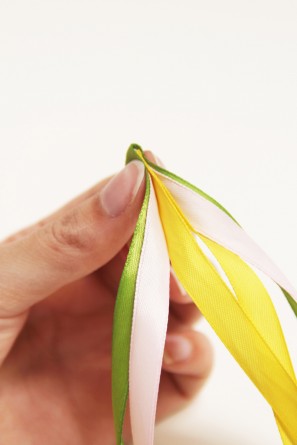 Insert the twisted ends of your ribbon into the straw. If you aren't adding a topper, you may want to add a little glue inside the straw, but the ribbons stay in pretty well on their own.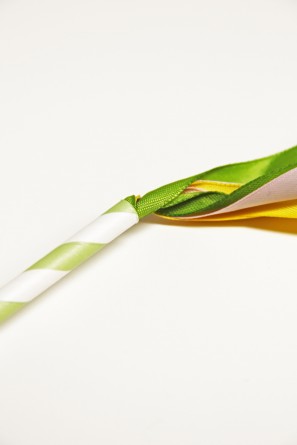 For my topper, I cut a toothpick in half and inserted the end into a jelly bean. Then I pushed it into the straw on top of the ribbons.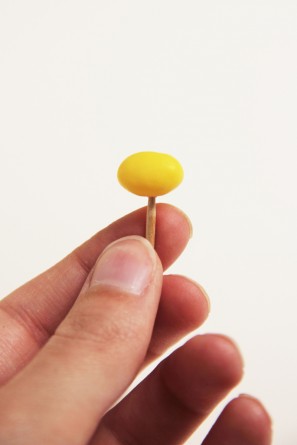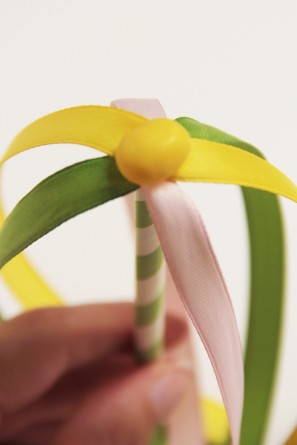 Now it's time to add it to the cake! If you're using a bundt cake like me, you'll want to add a little extra glaze or even a marshmallow to help steady the maypole in the center. If you're using a regular cake, you know what to do!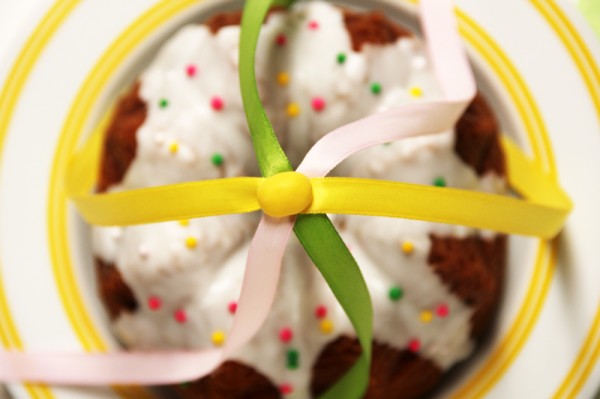 And voila! I know you can't dance around this maypole but you most certainly can eat around it!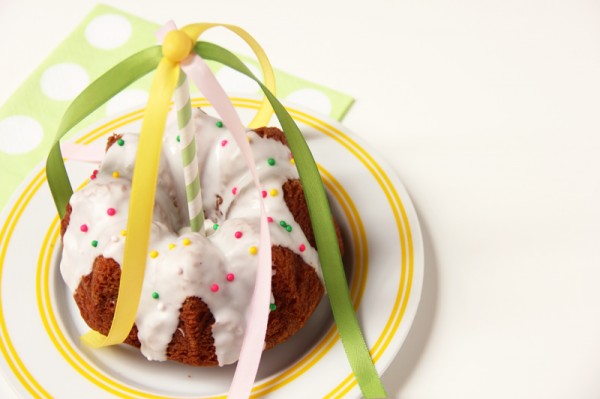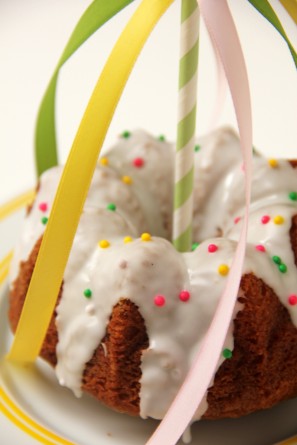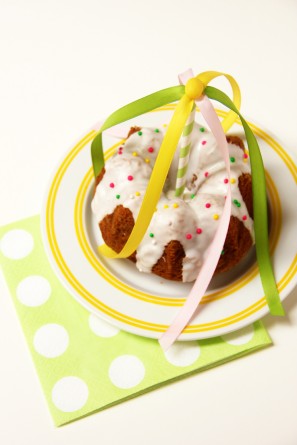 Looking for more DIY projects? Check out the Project Gallery and Free Printable Gallery! In need of supplies to make your own maypole cake topper? Check out the Craft Supplies Guide!